From brain boosters and entertainment to special gifts for the holiday spirit. Personalized Christmas puzzles will warm the hearts and get the minds going.
Personalized Christmas Puzzles
A Christmas puzzle is the perfect gift option to check for loved ones. Not only can your consumers surprise family and friends with their thoughtful presents, but they can also help them improve their cognitive skills and mental health. 
Most importantly, Christmas puzzles are the key to spending some quality time with your friends and the whole family.
A well-designed personalized puzzle with a high-resolution image, specific difficulty level and piece count, and Christmas theme can help you make a bold impression in the market. 
Not only will it help you compete with the leading brands, it will also help you boost sales by attracting customers. Provide a quality product to make every family and friend gathering joyful, pleasant, and memorable.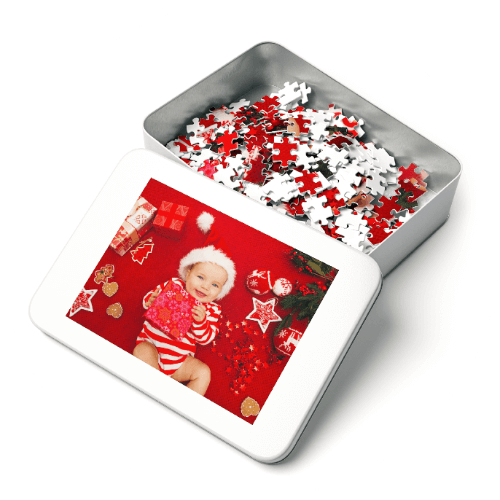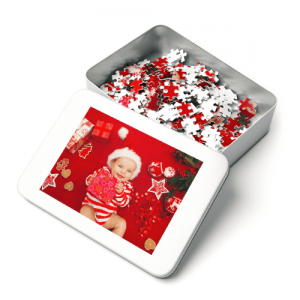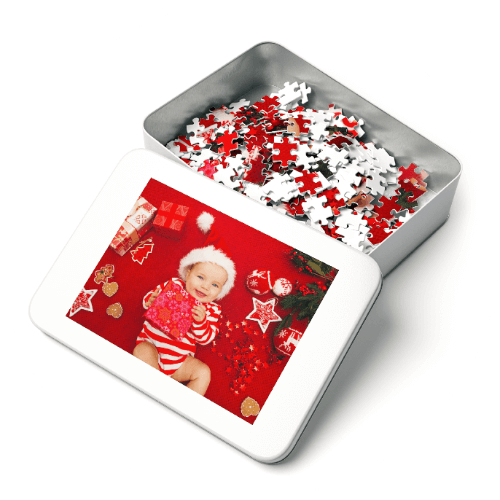 As Christmas is on its way, you can engage a great audience by presenting some fine-quality personalized gifts. The best part is that you can target different age groups, such as kids and adult puzzlers, by offering them unique and appealing designs. Here are some design ideas to attract and grab the attention of buyers.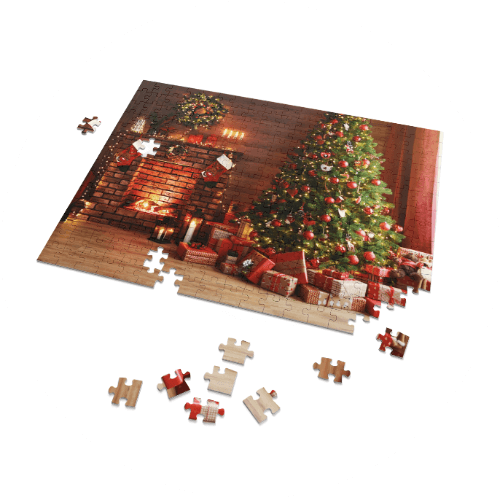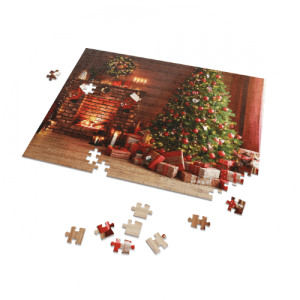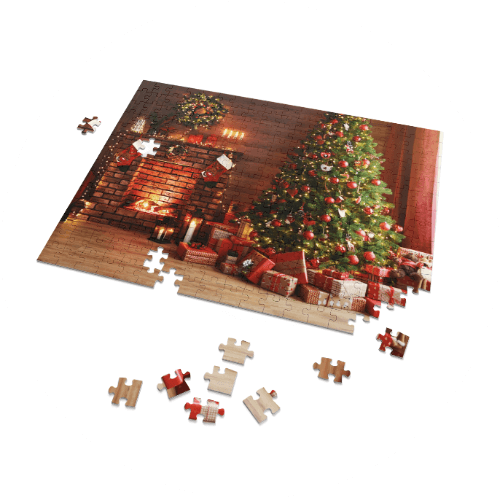 An evergreen conifer decorated with different lights, ornaments, stars, and other things symbolizes Christmas. If you want to plan a Holiday puzzle, a pretty symbol is the best option for you. Add some gifts placed on the ground with the tree in your image to add more colors and joy.
Another most predictable preference of your buyers is Santa. A well-designed puzzle can attain the attention of kids or families who want to spend some entertaining time together. The best part is that you can incorporate several other figures and elements in the image that will fasten the process of putting the puzzle together.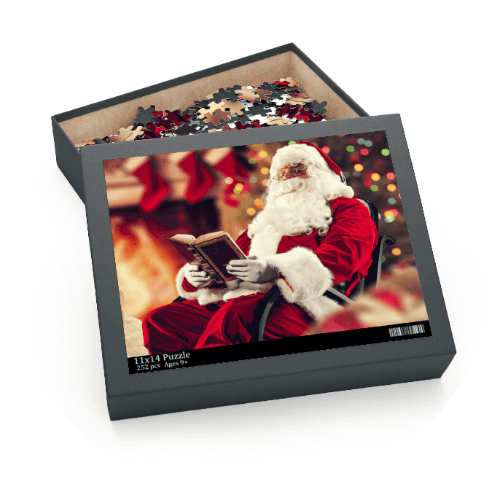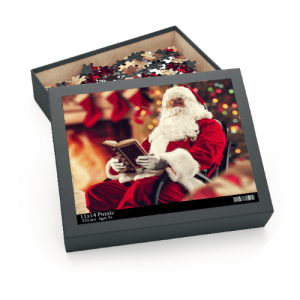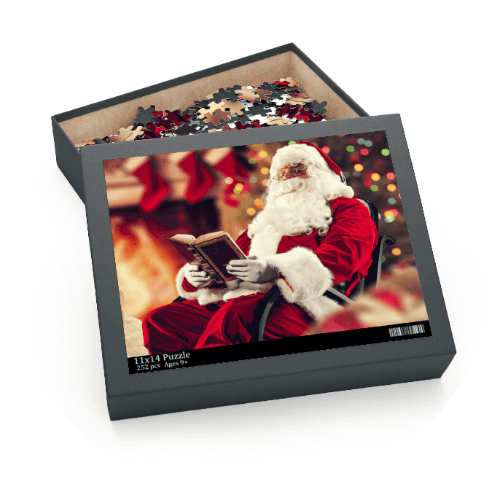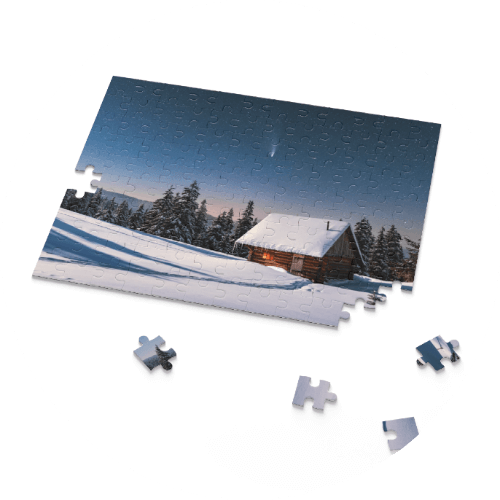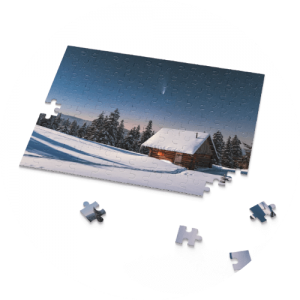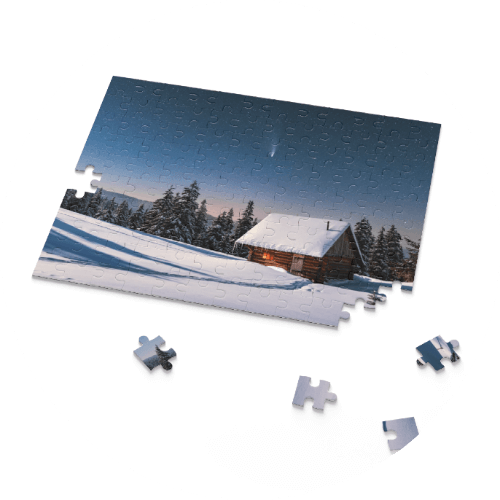 A perfect image describing the scenes of winter can invite anyone to purchase this item. You can opt for any scenic view that shows snow, snowman, children playing in winter clothes, and fire pits. Apart from this, you can pick any fascinating and eye-catching image that can provide extreme fun and enjoyment at Christmas and holidays.
Christmas Puzzles for Adults
The right present can keep anyone entertained for hours. For adults, you need to present a puzzle that has the right degree of challenges- not too little, not too much. You need a personalized puzzle that has a lovely image to engage adults and seniors. It can be anything like Holiday stamps, celebrations, sceneries, and other photos from the snowy and warm event.
More advanced puzzlers can challenge themselves and check their abilities with a high-difficulty puzzle. Choose one with 1000 pieces and put an image of snowflakes all over it. Get those brain cells moving.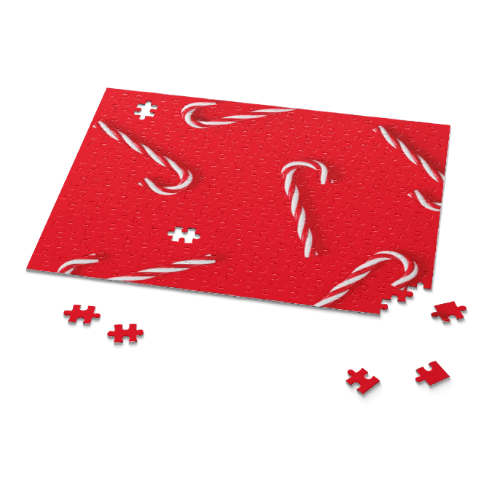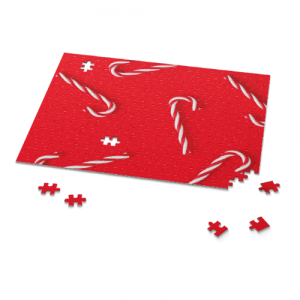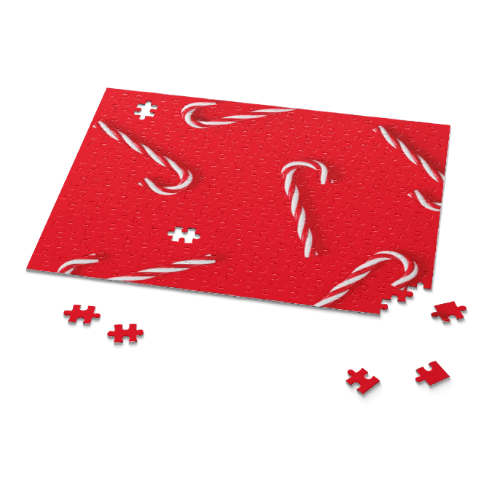 Create Your Personalized Christmas Puzzle
Start Selling Personalized Jigsaw Puzzles with Printify
Printify has made premium quality and mind-blowing puzzles. Choose any of them to offer fun Christmas puzzles on your online store. Boost your sales and motivate more buyers to invest in your products, signing your name on this seasonal must-have item.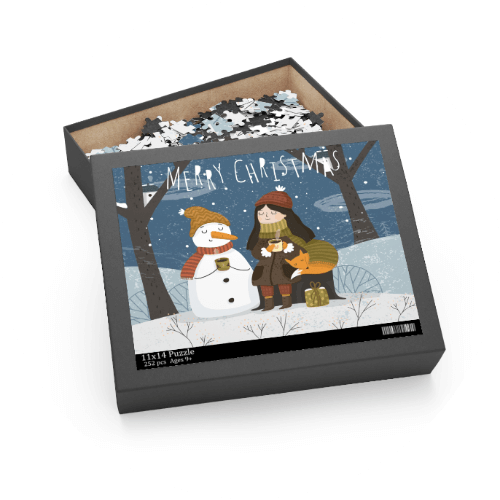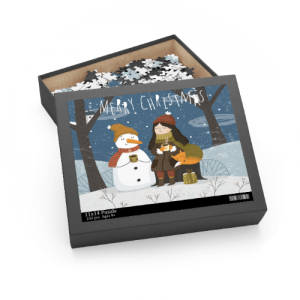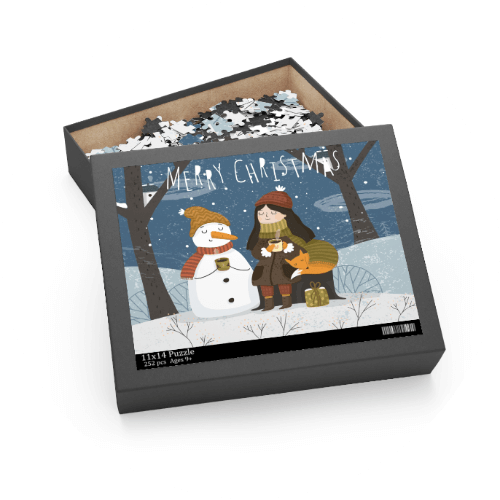 This jigsaw comes with high-quality chipboard pieces with bold sublimated print. Since it offers you bright and crisp colors, it works best for complex and challenging designs. Your buyers don't need to try different cleaning methods to keep them dust and dirt-free. Simply wiping with a dry microfiber cloth can do the trick. Allow your buyers to spend fun family time without worrying about its maintenance.
They come in a thoughtfully designed gift-ready paper box that helps you add a beautiful design to the package, giving it a lavish and appealing look. These jigsaws have four different pieces options: 252 pieces, 120 pieces, 500 pieces, and 1000 pieces. Choose one depending on your preferred design and image.
This is another great option for anyone who wants to customize products based on consumer demand and needs. You can get them printed with any vibrant and neutral-colored images through the latest printing technique. This jigsaw puzzle is made from chipboard pieces that offer smooth and attractive images.
Not only this, but it comes with a metal tin that reduces the risk of damage. Based on your preferences, you can opt for any of its different pieces options: 252 pieces, 200 pieces, and 1000 pieces.
Printify allows ship-owners or sellers to design personalized jigsaw puzzles according to their requirements, current trends, and brand goals. You can also take orders from your customers and provide them with Christmas puzzles with whatever theme they want.
So, don't wait and be ready to make an impression on your customers. Help them learn, shop, and challenge themselves, their kids, or loved ones with amazing gift ideas.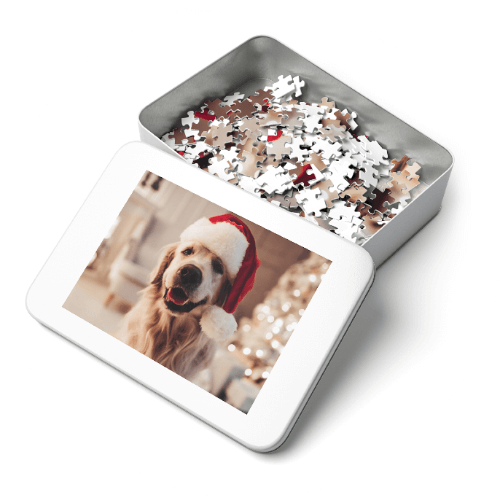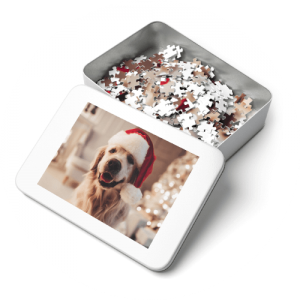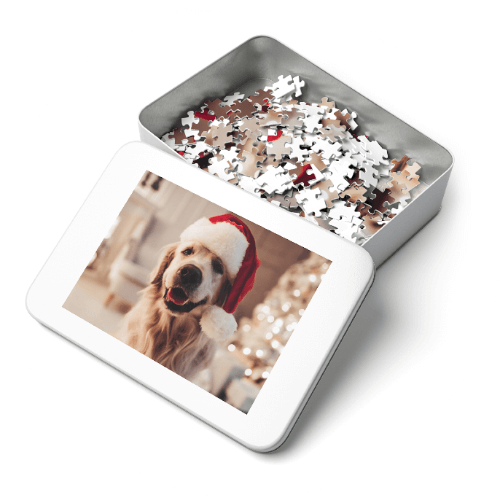 Great Benefits of Personalized Jigsaw Puzzle
Create Your Personalized Christmas Puzzle