Design custom birthday shirts for yourself or your online store and attract customers worldwide. From matching birthday shirt ideas to selling shirts for him, her, the little one, or someone special. Create the best birthday attire with Printify.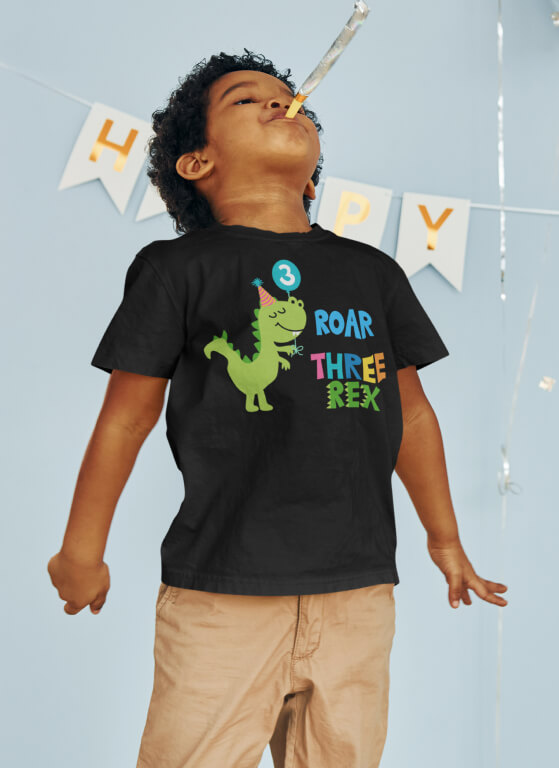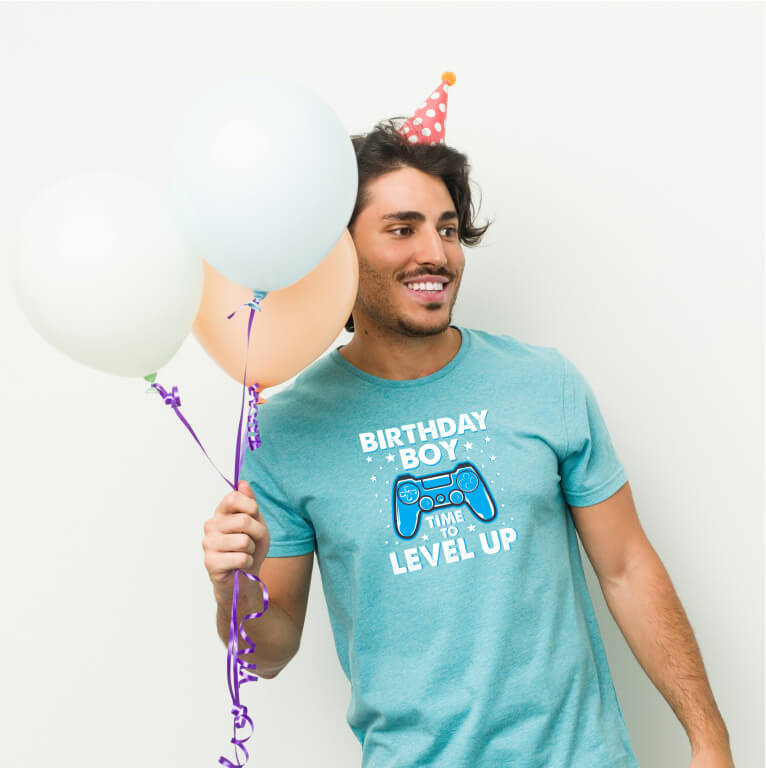 Design Custom Birthday Shirts
Create Your Own Custom Birthday Shirts!
Create Custom Birthday Shirts in Minutes
Design personalized birthday shirts for yourself, a person of interest, or your online store in minutes. Just sign up for Printify, choose a shirt, and customize your own design for different styles and ages.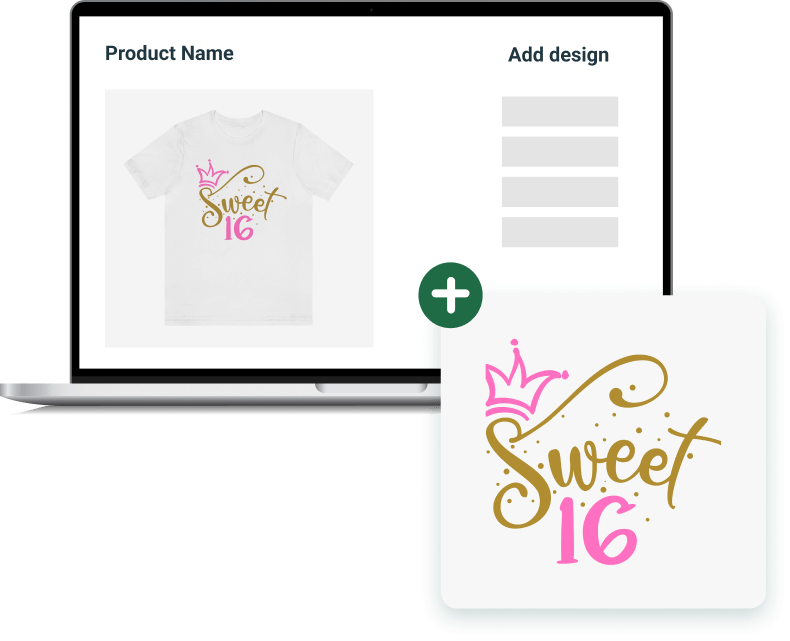 Create a Printify Account
The first step toward customized birthday shirts is making a Printify account to access all our goodies. Use your existing email address, fill in all the necessary information, and your Printify account is ready to go. Explore the catalog, free design tool, and other features of the platform, and get ready to customize your perfect birthday t-shirt.
Choose Your Birthday Shirt
Pick the perfect birthday shirt to customize for someone special, the entire family, or your online shop. Our catalog has many options matching every theme, style, age, size, or party. From different materials to lengths, collars, types, and more. Pick your favorite and click Start designing to create unique custom-made birthday shirts.
Use our free and beginner-friendly Mockup Generator to create a unique shirt print for birthday celebrations. Using our design tool, you can add images and text, create all-over-print patterns, switch between fonts, colors, and more. Do just about anything to customize birthday custom wear for fun and epic parties.
Create Custom Shirts For Everyone
The Printify product vault offers options for the entire family. Pick your birthday t-shirt favorites and design a unique personalized gift or custom birthday party wear to delight guests and surprise people on their birthdays around the world.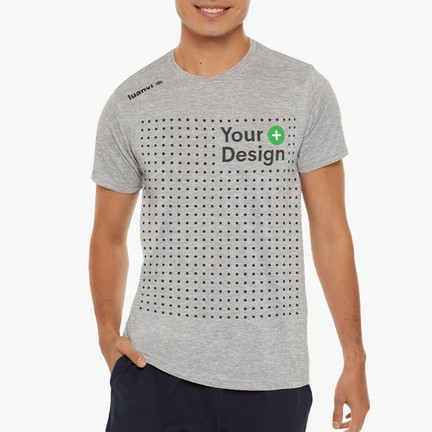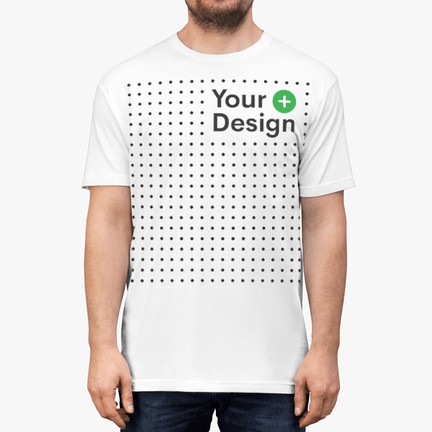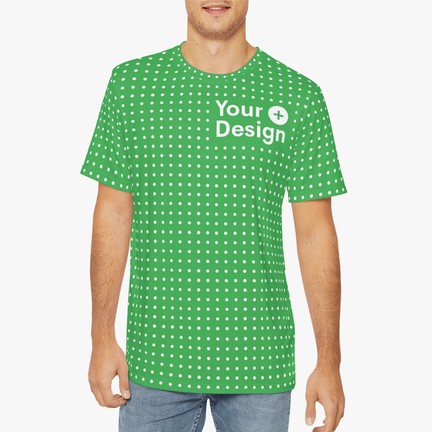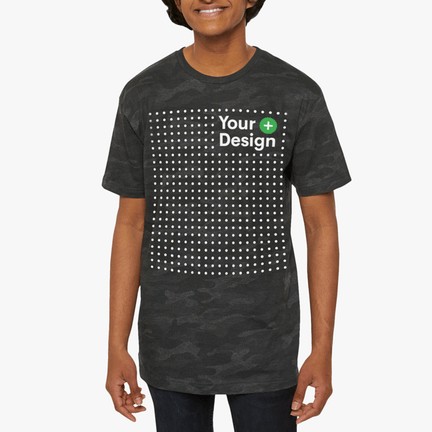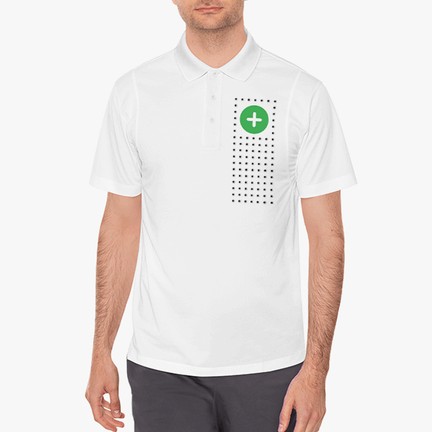 Custom 'happy birthday' shirts for men will be a great surprise for every dad, uncle, grandpa, brother, husband, son, or male figure in someone's life. They'll make the best gift from the kids and provide a cool way to dress your friends or loved ones for a party. Every man will appreciate a practical gift for their birthday.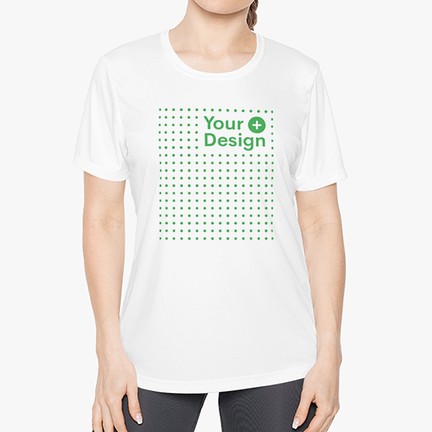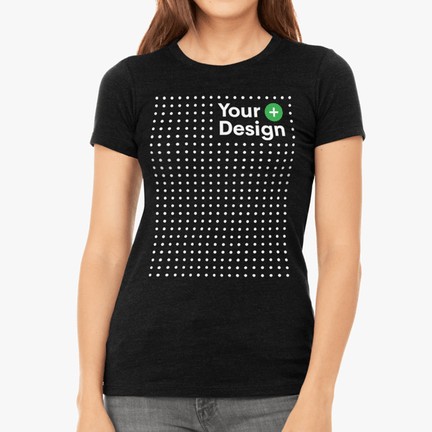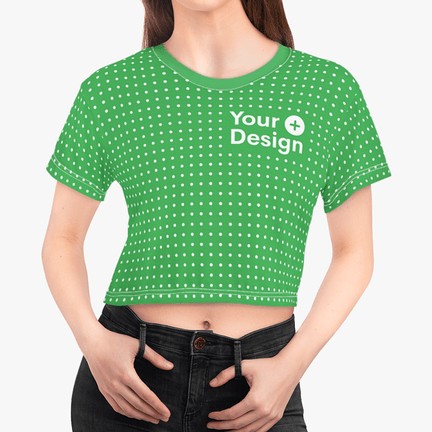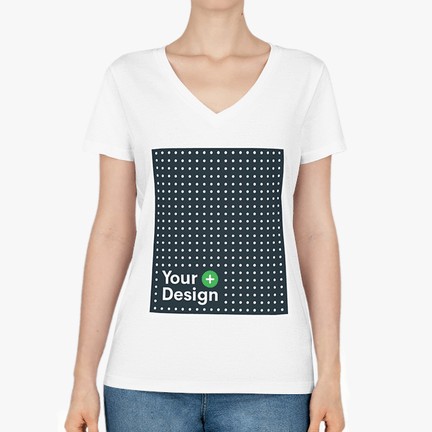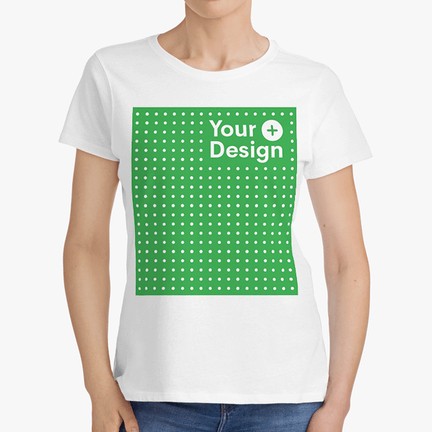 Every female figure will appreciate a soft-to-touch birthday shirt for her special day. Select custom birthday t-shirts from our women's category and customize the best gift and birthday party attire for the guest of honor. Every mom, grandma, sister, friend, or wife will appreciate the fun gift and thought behind it.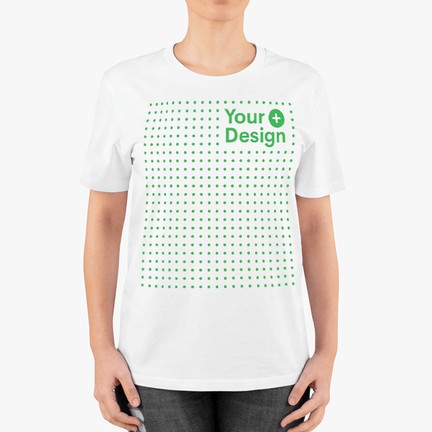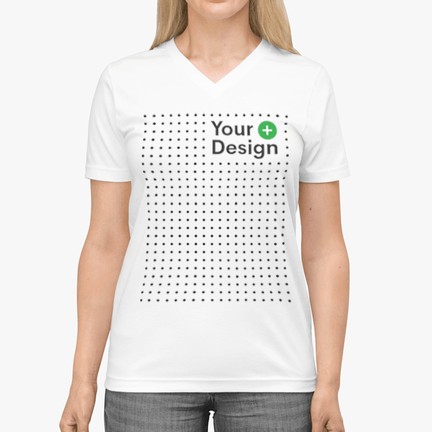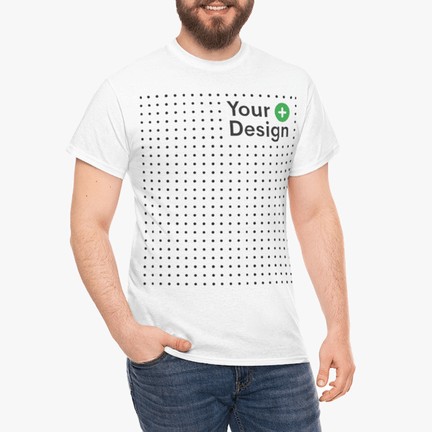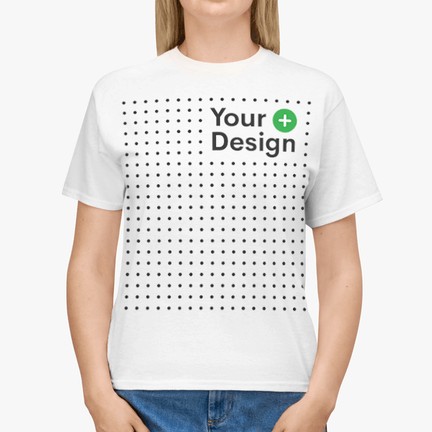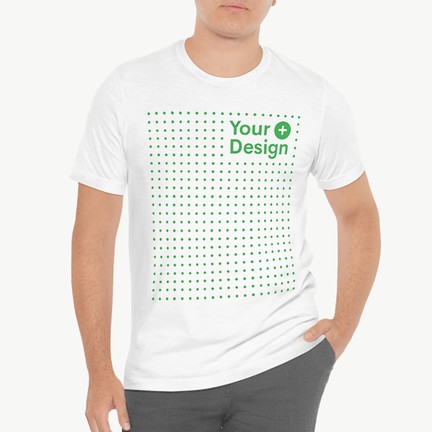 Personalized birthday t-shirts can also be for the entire posse. Plan the perfect birthday party with custom t-shirts for everyone. Our unisex styles will fit great with your custom designs. Pick a theme, create a family shirt design, and assign a personalized birthday shirt for each and every guest.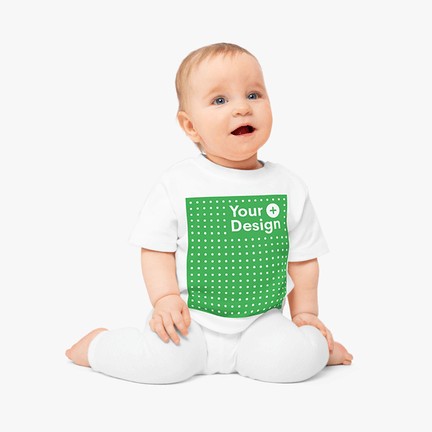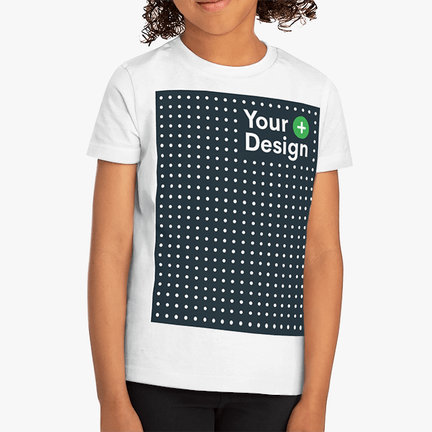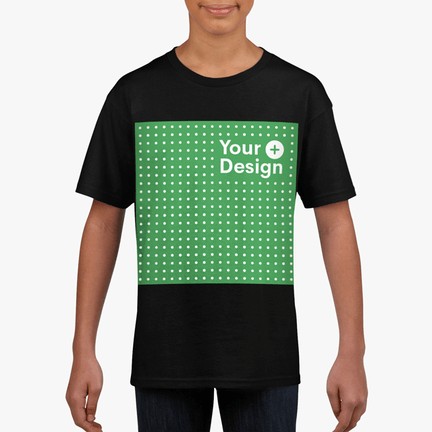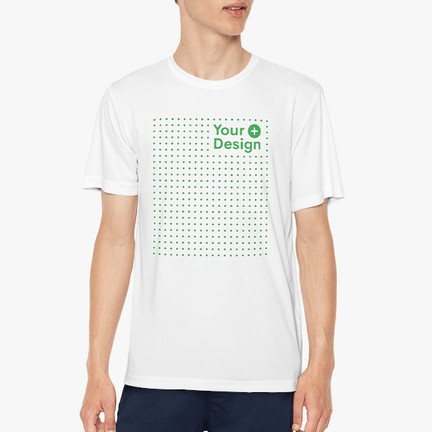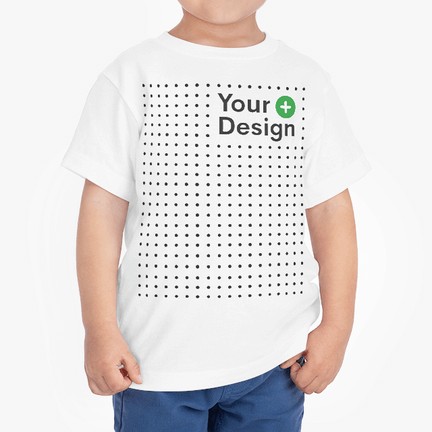 Our catalog has t-shirt options for the smallest family members as well. From babies to youth sizes, team up with Printify and design custom birthday t-shirts for the little birthday boys and girls. Custom t-shirts will make them feel extra special on their day, ensuring laughter and great memories with picture-perfect styles and designs.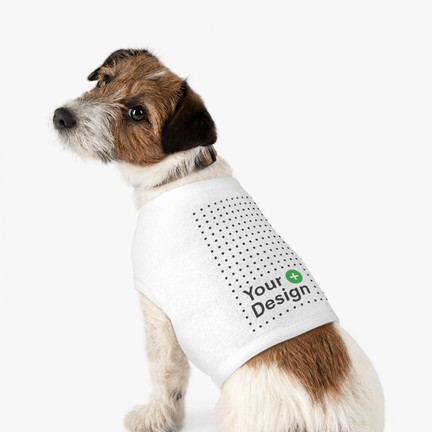 Let's not forget about pets. To most people, their pets are part of the family. So why not dress them up for their or their family's birthdays as well? Our 100% combed ringspun cotton tank tops are the ideal canvas for your custom birthday shirt designs. Stretchy, comfy, and easy to customize. Dress the whole team in birthday attire and get the party started!
Create Your Own Custom Birthday Shirts!
Custom Birthday Shirt Ideas
Low on inspiration? We've got you covered. Below are some trendy and fun ideas for your birthday shirt designs. Customize birthday t-shirts for your family and friends, or list them online. The sky is the limit.
Everybody wants to feel extra special on their birthday. Customize birthday shirts that point out the birthday boy or girl and add some pazazz to the design. From crowns and rainbows to silly messages like "It's my birthday, buy me drinks!". Customize birthday t-shirts for the guest of honor and make their day one of a kind.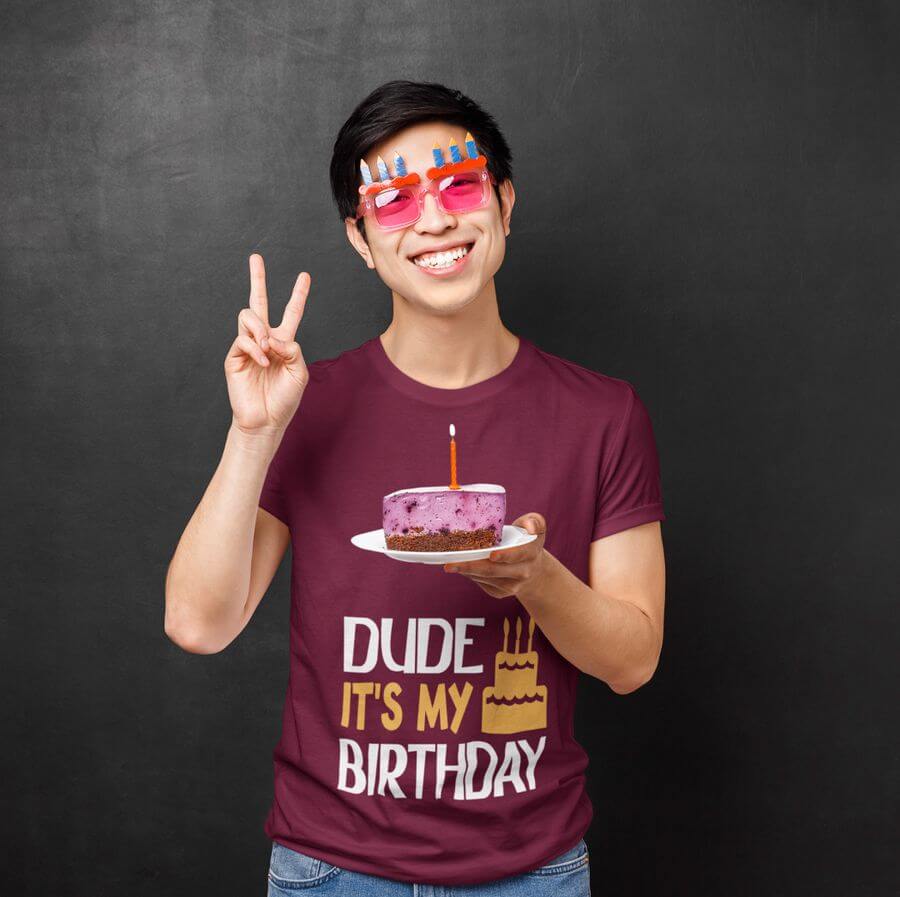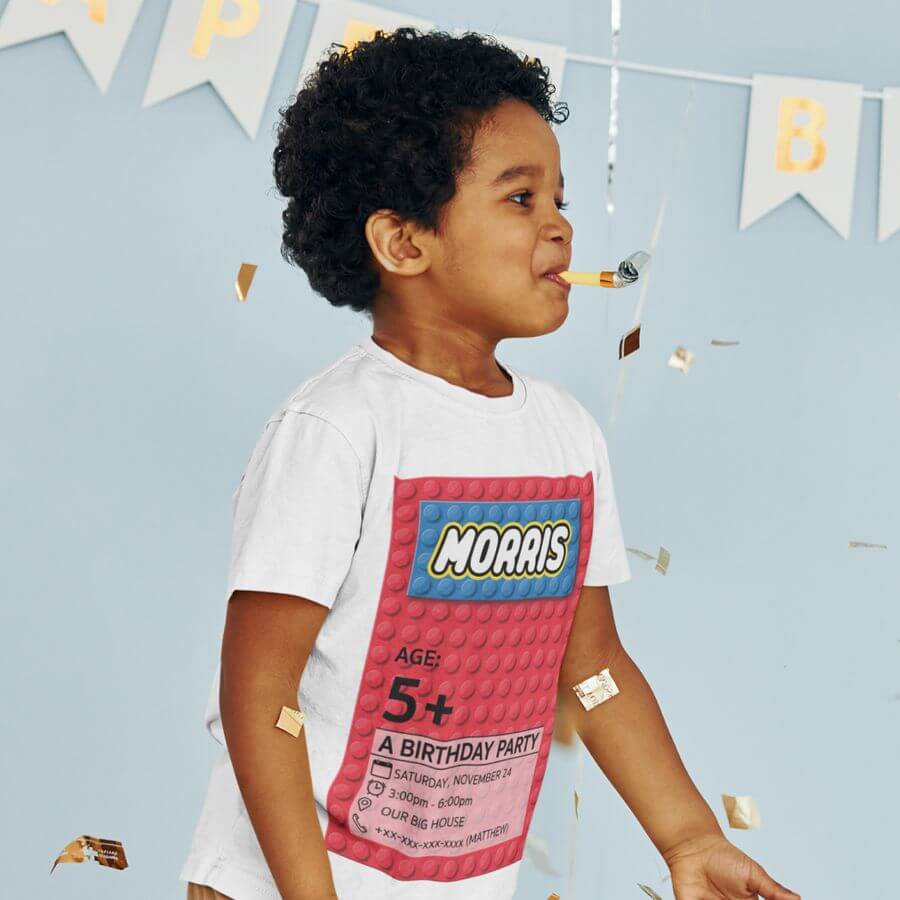 Personalized Birthday T-Shirts With Names and Age Numbers
If magical patterns and creative designs aren't your strong suit, you can always go with the classics. Design birthday t-shirts with names and numbers, fit for the whole family. Keep in mind extra special numbers like 16, 18, 21, 30, 40, 50, and more. And instead of the names, you can also put titles for the perfect gift. Mom, Dad, little princess, wifey, and more.
Personalized birthday squad shirts will delight the entire party. Let the rest of the world know the whole posse is here, and they're here to celebrate – dressed in epic team shirts. From "Birthday Crew" and squad to even a "Wolf pack" design. Come up with custom t-shirts for the guest of honor and their troops.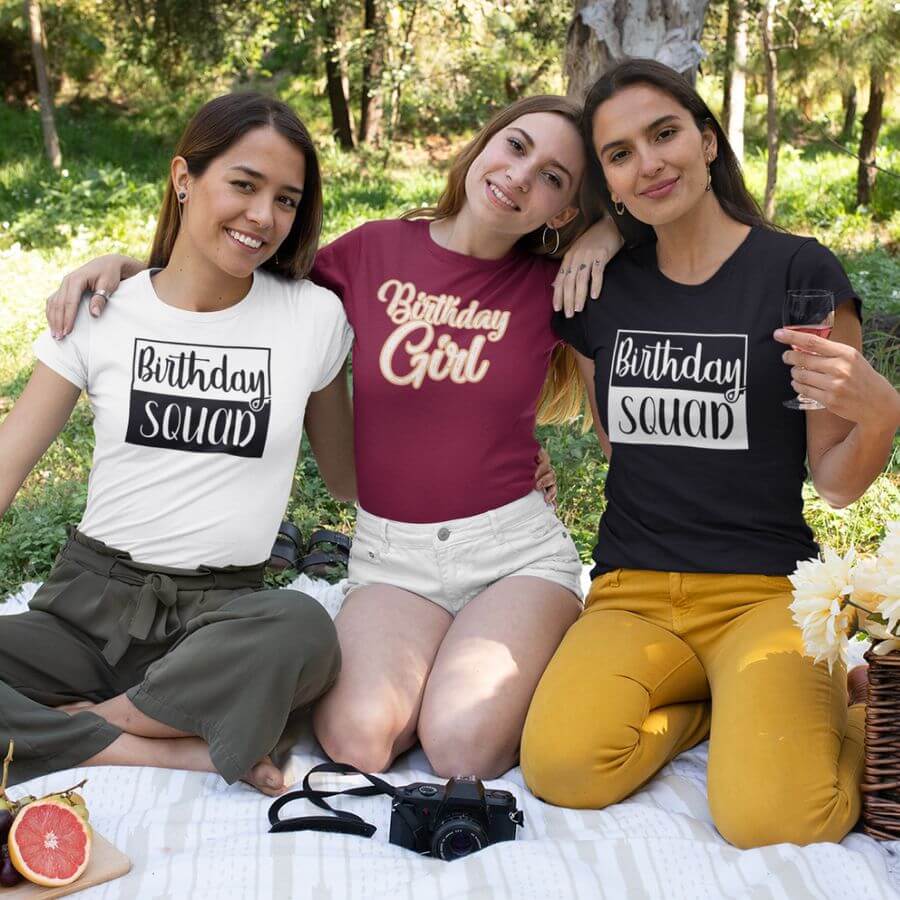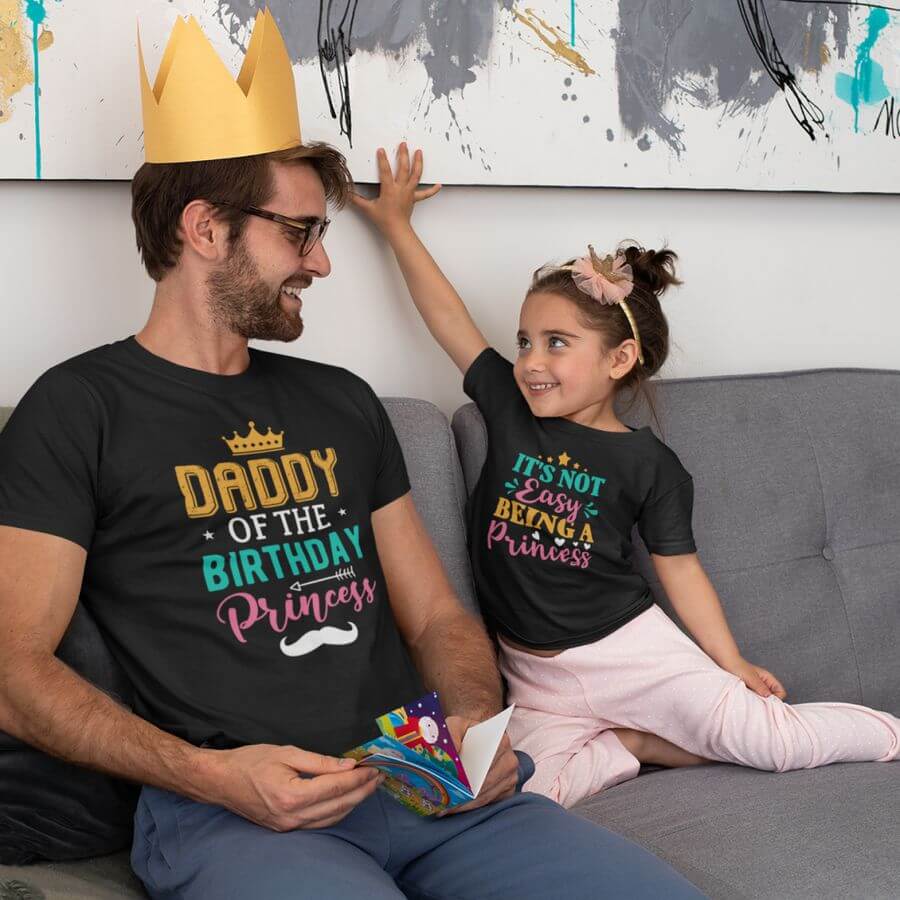 Personalized birthday shirts for the family will be a hit among your loved ones and online. A family birthday shirt for every member creates a sense of belonging and tightens the bond with each party of the pack. A family is a team. And they celebrate like one. So pick designs for a family birthday shirt collection and chime in on the family values.
Birthday Shirt Designs for Pets
A family birthday shirt can also be fit for the fluffy members of the bunch. Customize birthday t-shirts for people and their furry (or scaly) little friends for an extra exciting birthday party. Pets are part of the family, so why not surprise them with custom t-shirts? Add paw prints, names, or symbolic elements to personalize a one-of-a-kind – or matching – birthday t-shirt for pets.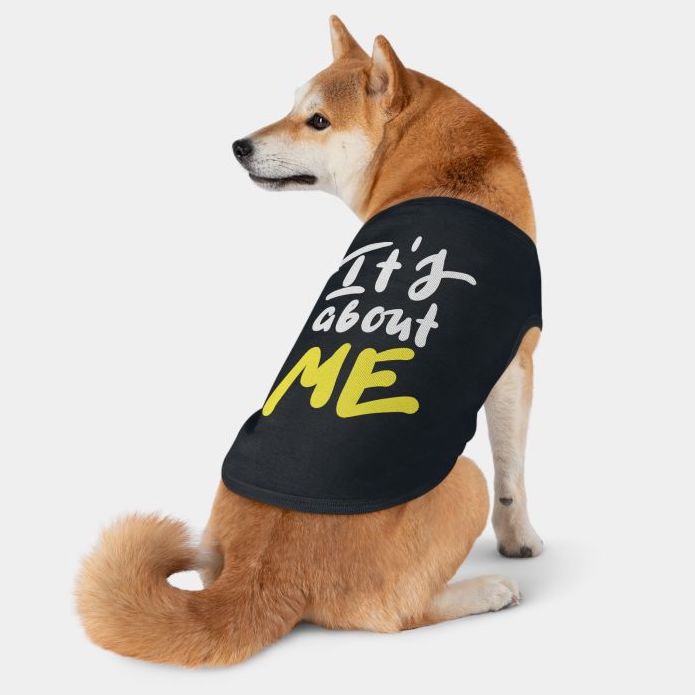 Why Sell Custom Birthday Shirts
Why not? Millions of people celebrate birthdays worldwide, making birthday wear an evergreen product that guarantees profits. Every day multiple birthday boys and girls are preparing for a party of a lifetime. And what better way to celebrate than in unique birthday attire?
This proves that people go crazy over customized shirts. And adjusting your designs to special occasions like birthdays is a good way to enter this gigantic market segment. Don't miss out and start designing your birthday shirt collection with Printify.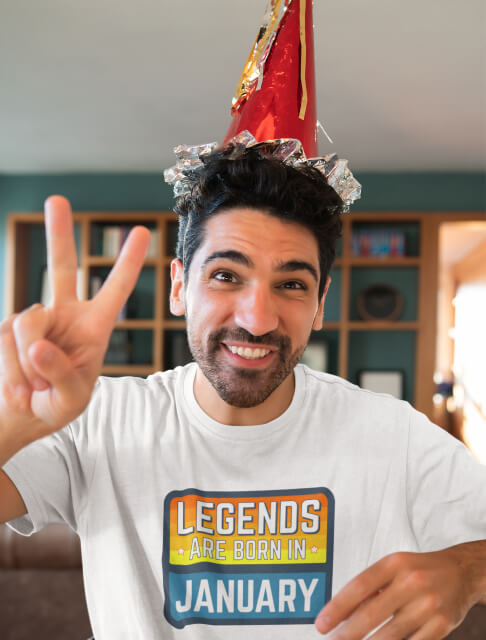 Sell Custom Birthday Shirts With Printify
Printify is the go-to platform for creating custom birthday shirts. We offer a vast selection of shirts, varying in shape, style, size, and color. From various brands like Bella & Canvas, Gildan, and more. 
Create your custom designs and list them online on your preferred sales channel. We integrate with the top players in eCommerce. So choose among the best sites to sell online based on your skills and business needs.
Printify will also help you save time, money, and resources by teaming up with our print providers, who will print, package, and ship your custom birthday shirts directly to the customer. Pick the best printing partners to ensure the cheapest and fastest fulfillment for your buyers. Here is a full list of our print provider shipping rates, locations, and shipping times.
Sign up to Printify, create your account, and browse our catalog for t-shirt options. Pick the one you want to customize and click Start designing. Use our Mockup Generator to add images, text, or patterns. Check the preview, make adjustments, click Save, and your custom t-shirt is good to go.
Nope. There are no order limits with Printify. Order one custom birthday t-shirt for your own needs or a whole bundle for your family, friends, or other events and purposes. Single and bulk orders are possible.
Fulfillment and shipping times differ for each product and print provider. The average production time for custom shirts is 2-5 business days. Shipping can take up to 3-8 business days locally, while global shipping can last up to 30 days.
Create Your Own Custom Birthday Shirts!