How to Start a Candle Business in 6 Steps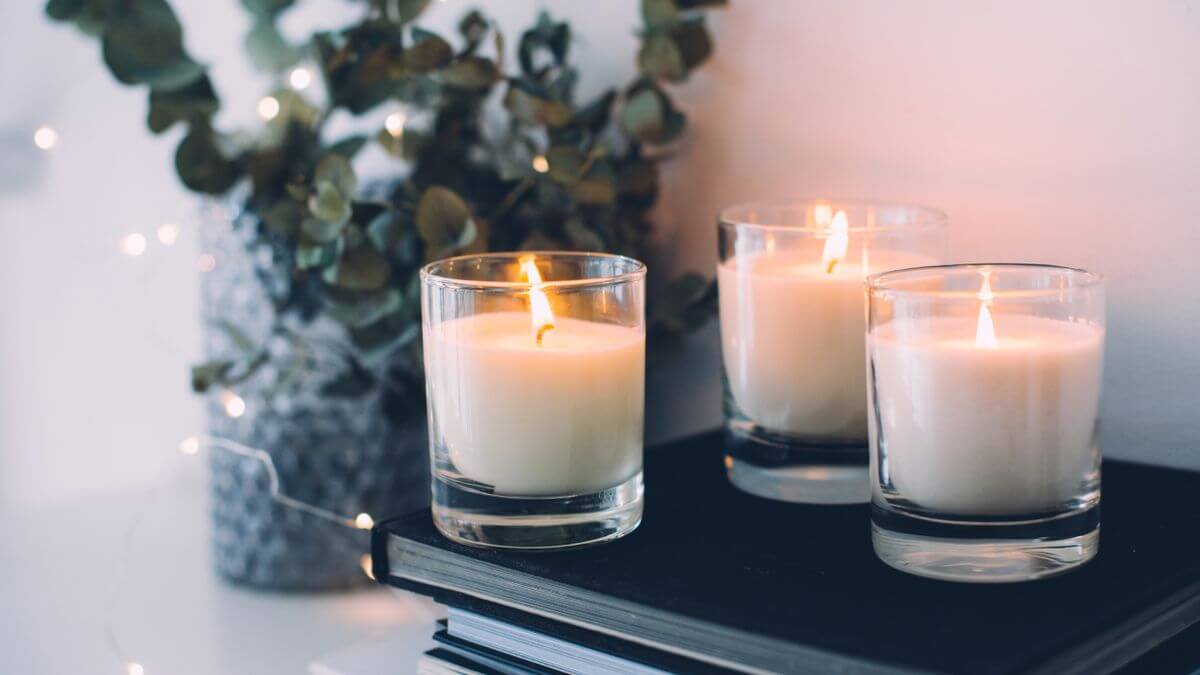 The scented candles market was valued at $533.5 million in 2020, with a projected annual growth of 3.3% from 2021 to 2028.
To produce and sell homemade candles is demanding but profitable and rewarding. It requires skill, equipment, and planning. 
However, anyone can start a candle business from scratch without upfront costs with print on demand and dropshipping. 
Keep reading and learn how to start a candle business – with or without money – in six steps.
Table of Contents – 6 Steps to Starting a Candle Business
Step 1: Learn How to Make Candles
Let's examine two main ways to make and sell candles: manufacture candles from scratch or outsource the production and customize available scented candles with print on demand. 
You'll learn how to make candles to sell both ways and why print on demand may be the more convenient form for small businesses.
Waxes - What You Need to Know Before Starting
Soy and paraffin wax candles are the two most common and easiest candles to work with. 
Soy candles

are

100%

natural and have longer and the hottest burning. 

Paraffin wax candles

are inexpensive and exude strong scents but produce more impurities and have shorter burning times.

Coconut

,

palm

,

bee

, or

hybrid

waxes require more skill but produce nuanced and personalized candles.
How to Make Candles at Home to Sell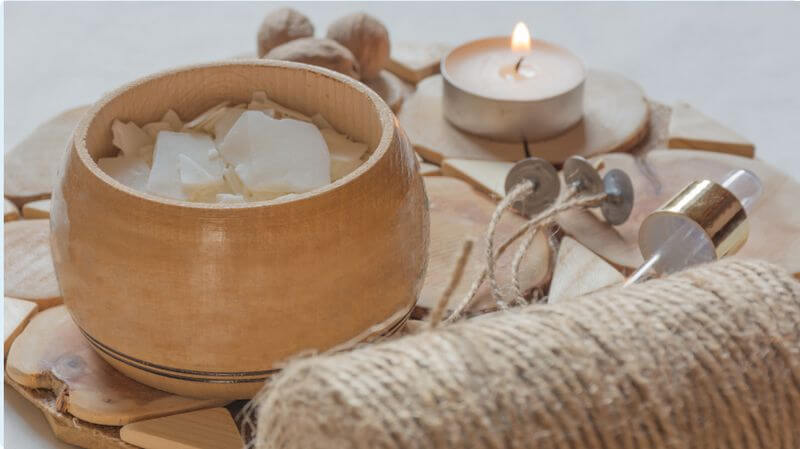 How to start a candle business at home? A homemade candle business requires some skill, supplies, and equipment. This is what new business owners will need to start within the candle industry:
Supplies for Candle Making –

wax, candle wicks, essential oils/fragrances, containers or casting molds, coloring agents, adhesives for labels, shipping, and packaging supplies.

Equipment for Candle Making –

double boiler, wax melter or microwave; cooking thermometer, spatulas.
The candle-making process requires four basic steps. Always check the wax manufacturer's recommendations. The temperatures listed below are general guidelines that can vary depending on the wax.
Melt the wax in a double boiler, a microwave, or a special wax melter. Never melt the wax directly in a pan. If working with a microwave, heat it in small intervals of 1-2 minutes, check, stir, test the temperature, and repeat. 
Melt the wax until around 180°F/80°C or as recommended by the manufacturer. 
Paraffin melts around 150°F/65°C – 190°F/85°C. 

Never exceed 200°F/90°C, especially for soy wax – the wax will yellow. Recover overheated soy wax by adding 50 grams of shea butter per kg.
Add colors when the wax reaches around 160°F/70°C. Stir for at least one minute. 
After the wax melts, let it cool to around 150°F/65°C and add the scent. Stir for at least one minute. 
Pour the wax into the containers or casting molds and add the wicks. The containers should be at the same temperature as the room temperature (70-80°F/21-25°C). 
Pour the soy wax when it gets to around 150-170°F/65-75°C.  
Pour the paraffin when it gets to 170°F/75°C. 
Let the wax set. Paraffin wax takes 24 to 48 hours to set, while soy wax may take a week. Do not refrigerate nor put them in water – let the process occur naturally to avoid imperfections.
That initial setup for starting a candle business from home can cost from $100-200, depending on the quality of materials and the number of supplies. Although all the materials can be found easily in hobby stores, profiting from candle making will require buying supplies in bulk from wholesale suppliers.
Next, we'll see how to start a candle business with no money using print on demand. 
Customize a Candle From Our Catalog
The best alternative to make money selling candles with no upfront costs is dropshipping with print on demand. Instead of melting your own candles, a third party will manufacture and store them while you choose scents and materials and customize the labels or containers. 
The method is risk-free as there is no need to purchase suppliers and handle inventory, packing, or shipping.
Connect to Printify to access a catalog of more than 750 customizable products – including several options for scented candles. Printify handles all logistics and offers a free plan or customized solutions for the candle-making business owner: 
Free plan – unlimited products, up to five stores. 

Premium – 

$24.99

per month (billed annually), up to ten stores. Up to a

20%

discount on products. 

Enterprise – custom pricing, unlimited stores per account. Discount of up to

20%

on products. Intended for merchants with more than 10,000 orders per day. 
Pick and customize a candle from Printify's catalog and start your candle line in no time.
All candles come with two or more available scents in eco-friendly and non-toxic soy wax unless mentioned otherwise. 
They are all phthalate and lead–free and come in reusable glass containers. Customized designs are printed on permanent adhesive labels or a premium print on glass.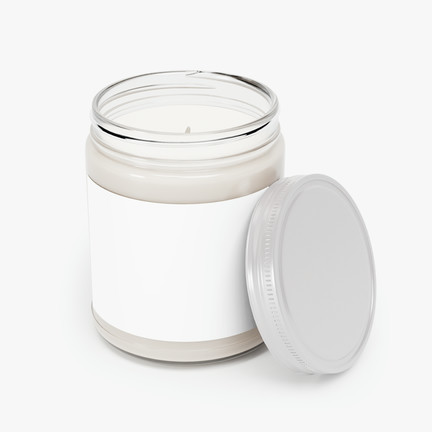 Three scents – Vanilla Bean, Comfort Spice, or Sea Breeze

Height x Diameter – 3.25 x 3″/8.25 x 7.62 cm

Burn time – 50-60 hours

From $13.96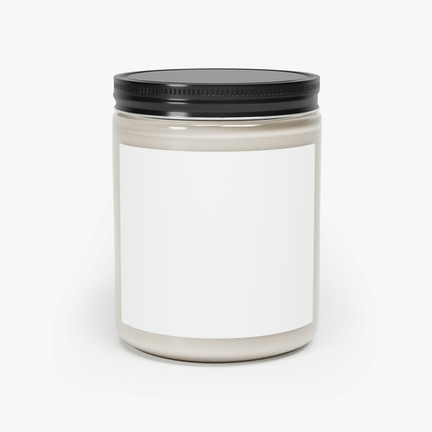 Two delicious scents – Cinnamon Stick or Vanilla

Height x Diameter – 3.5 x 2.75″/8.89 x 6.98 cm

Burn time – 50 hours

From

$11.19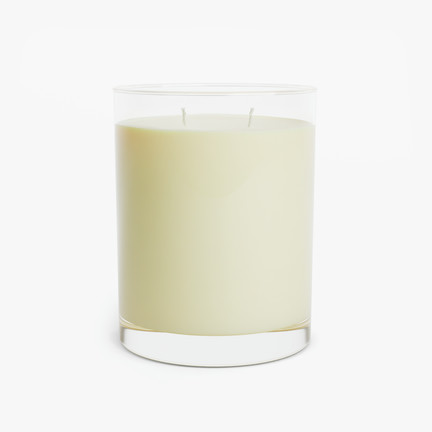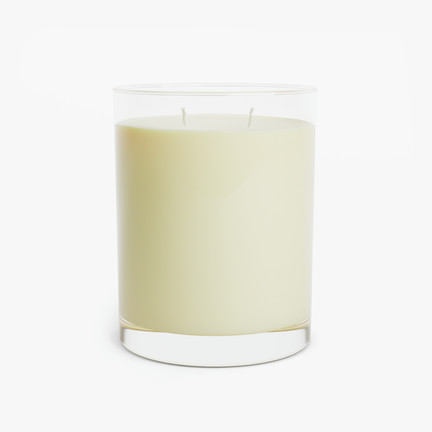 Three scents – The White Tea & Fig, The Lavender & Sage, or The Ocean Mist & Moss

Height x Diameter – 4.25" x 3.25"/10.80 x 8.25cm

Burn time – 65 hours

From

$32.84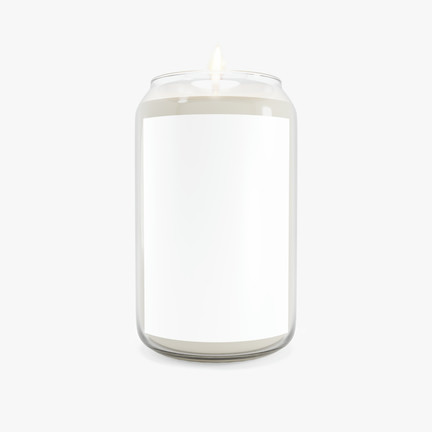 Three scents – Vanilla Bean, Comfort Spice, or Sea Breeze

Height x Diameter – 5 x 3"/12.7 x 7.62cm

Burn time – 70-80 hours

From

$24.63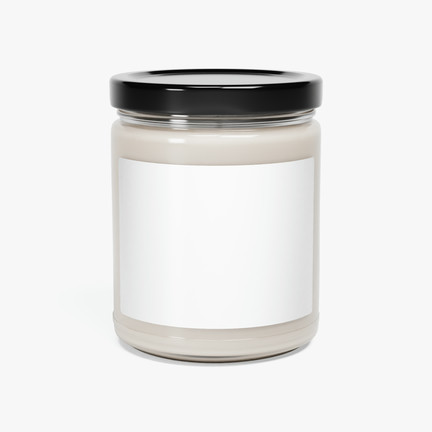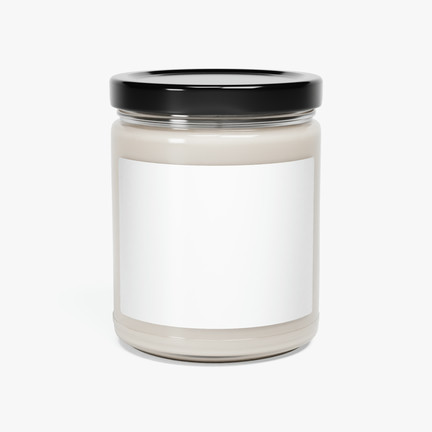 Three scents – White Sage and Lavender, Clean Cotton, or Sea Salt + Orchid

Height x Diameter – 3.5 x 2.8″/8.9 x 7.1cm

Burn time – 50 hours

From

$10.45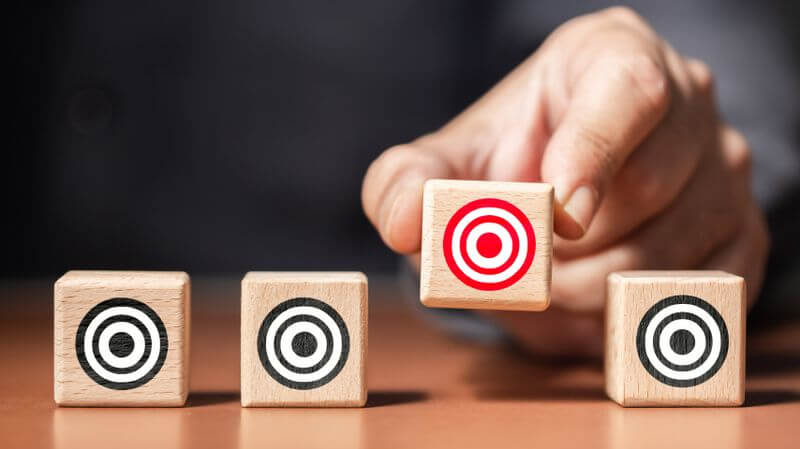 When learning to start a candle business, you'll need to focus on a niche early on – the people more inclined to purchase what your brand offers. 
This target market shares interests, demographics, or geographics that match your passions and interests.
What excites you? What blogs and websites do you visit? Are you interested in any clubs or groups? If you are genuinely interested in your niche, it gives you a massive advantage over the competition.
Identify your brand. What type of candles do you want to sell? What will your target audience be? How will you differ from others? 
Learn to find your niche and what some of the best niches for print on demand are on our blog.
Analyze Competitors and Research the Market
Before staking your name in the sales world, closely search the candle market and your competition. 
What do other candle makers sell? What about their quality, pros, and cons? Who is their target market, and how do they engage with it? How could you do it better?
Check out reviews, navigate through competitor pages, listen to friends and family and use search tools like Google Trends to discover candle business opportunities and trends.
Understand what potential customers search for on the internet and offer products matching their searches to rank among the highest results. Look for keywords with high search volume but low competition.
The following tools give insights into which keywords people often look for: 
Step 3: Choose a Business Name
Choose a name that reflects your brand and tone. A business name should be short and easy to spell and remember. Use AI-based name generators such as Namelix to come up with many different ideas. Type keywords related to the brand, configure style and randomness, and choose the most appropriate name.
Finally, check if there is an available domain with the same name with tools like GoDaddy, and don't forget to trademark your business name.
Step 4: Write a Business Plan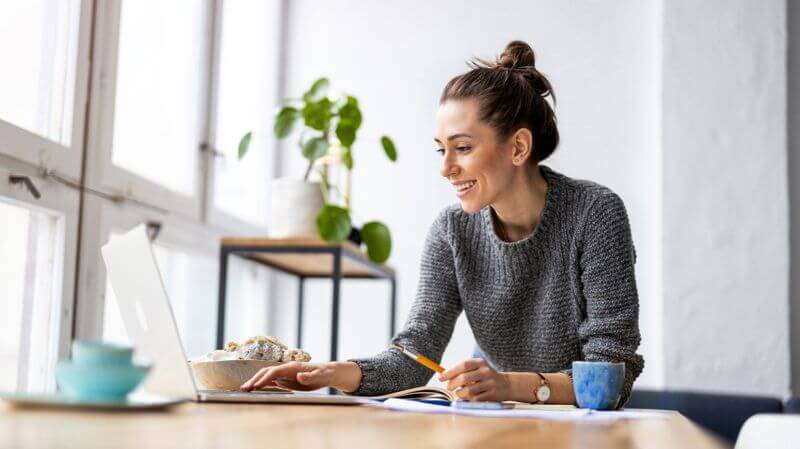 A business plan describes goals, budget, purpose, strategic objectives, and main competitors. Writing a business plan helps small business owners make better decisions and establish successful strategies on how to sell candles. 
Traditional business plans can be very detailed and should describe every step of the candle-making business implementation. 
A small candle business may opt for writing a lean plan, describing a simple structure that can be easily adapted on the go. 
Be sure to establish clear directions for your company's financial management.
Separate Business and Personal Finances
Home candle-making businesses should separate personal and business expenses as much as possible. 
After the business registration, separate personal assets from the business entity and get a different bank account and a business credit card. That will provide accountability and efficiency to a small business.
Write down all possible costs: 
Candle manufacturing costs with supplies and equipment. 

Selling products in a physical store will cost renting, maintenance, and human resources. 

Depending on your website builder, selling online will have costs with software, domains, accounts, plans, themes, and plugins. 

Factor the time spent with production when pricing the candles.

Calculate how much it costs to ship your candles. Printify handles shipping, while most website builders offer resources to create shipping profiles according to location and carrier. Free shipping is a common marketing strategy to boost sales but will require adding shipping costs to the product price. 
Business insurance or commercial property insurance is mandatory for companies with employees. But it's also recommended for any candle business – remember your product may start fires if misused, so protect your own business ahead. 
Get the ultimate guide on how to write a business plan on our blog, and download a business plan template at the US Small Business administration.
Step 5: Set Up Your Store and List Your Products Online
Step 6: Monitor Your Performance
Monitor the performance of your store and correct the course if necessary. Check which product sells the best, who buys it, and which keywords led customers to your store. 
Google Analytics is the standard tool for acquiring this sort of data. It has a steep learning curve, especially for new business owners, but it's worth it and provides deep insights into traffic, demographics, candle sales, and conversion sources. 
Consider using other free or freemium eCommerce analytic tools to monitor data on your website, such as Matomo, Hotjar, or Smartlook.
You've learned how to make and sell candles in a home business or outsourcing production with print on demand. 
Starting a small business manufacturing the product requires candle-making skills and spending on supplies and equipment. But print on demand lets you access the candle-making business right away. 
Choose the model that suits your business aspiration better, but keep in mind – Printify will make it easier for you to start a profitable candle-making business with no upfront costs or risks.
Share the article
Topics