Custom tote bags have become the answer to reducing single-use plastic bags, not to mention becoming a must-have fashion accessory.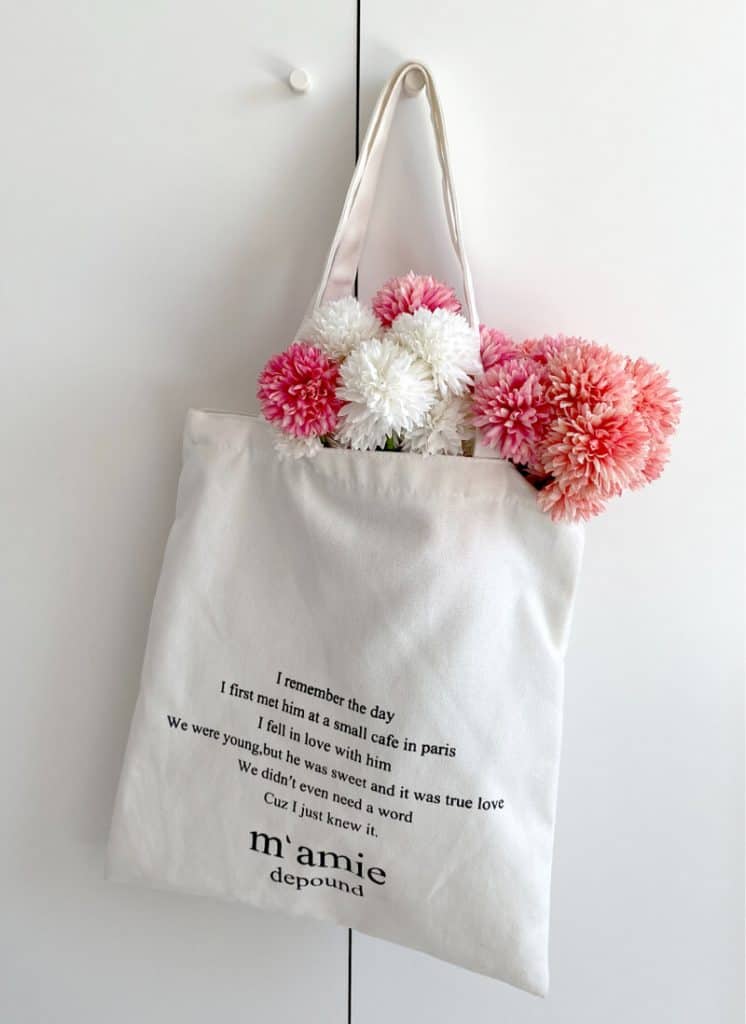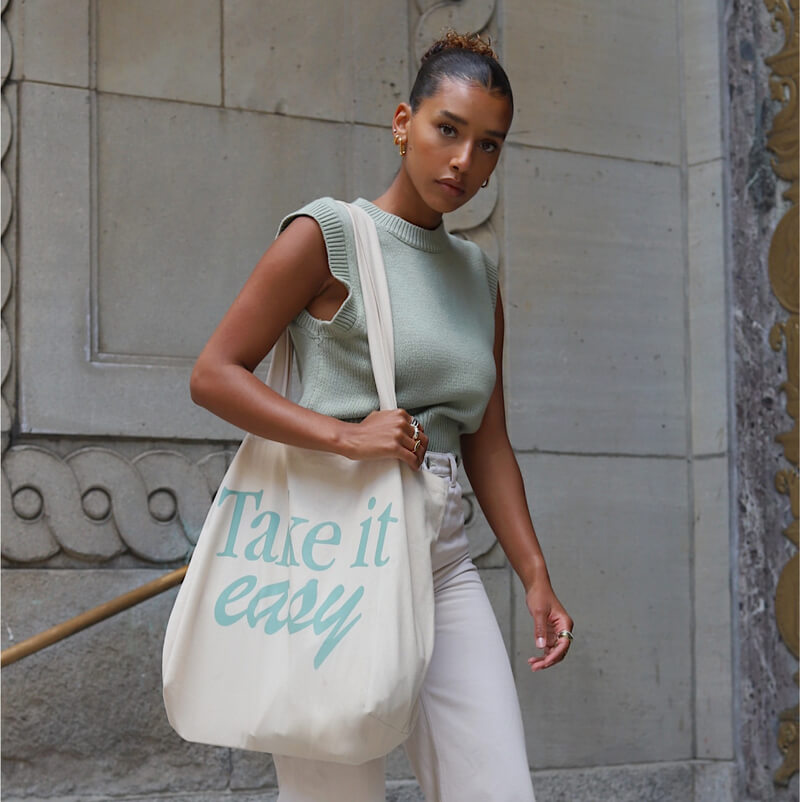 Make Your Own Tote Bags With Printify
Why Sell Personalized Tote Bags?
Custom canvas tote bags overlap with almost every demographic and are a simple but significant utility item.
They're easy to ship, and a good design can increase the value and marketability of the product. A sturdy canvas tote bag will last your customer for years and create passive advertising.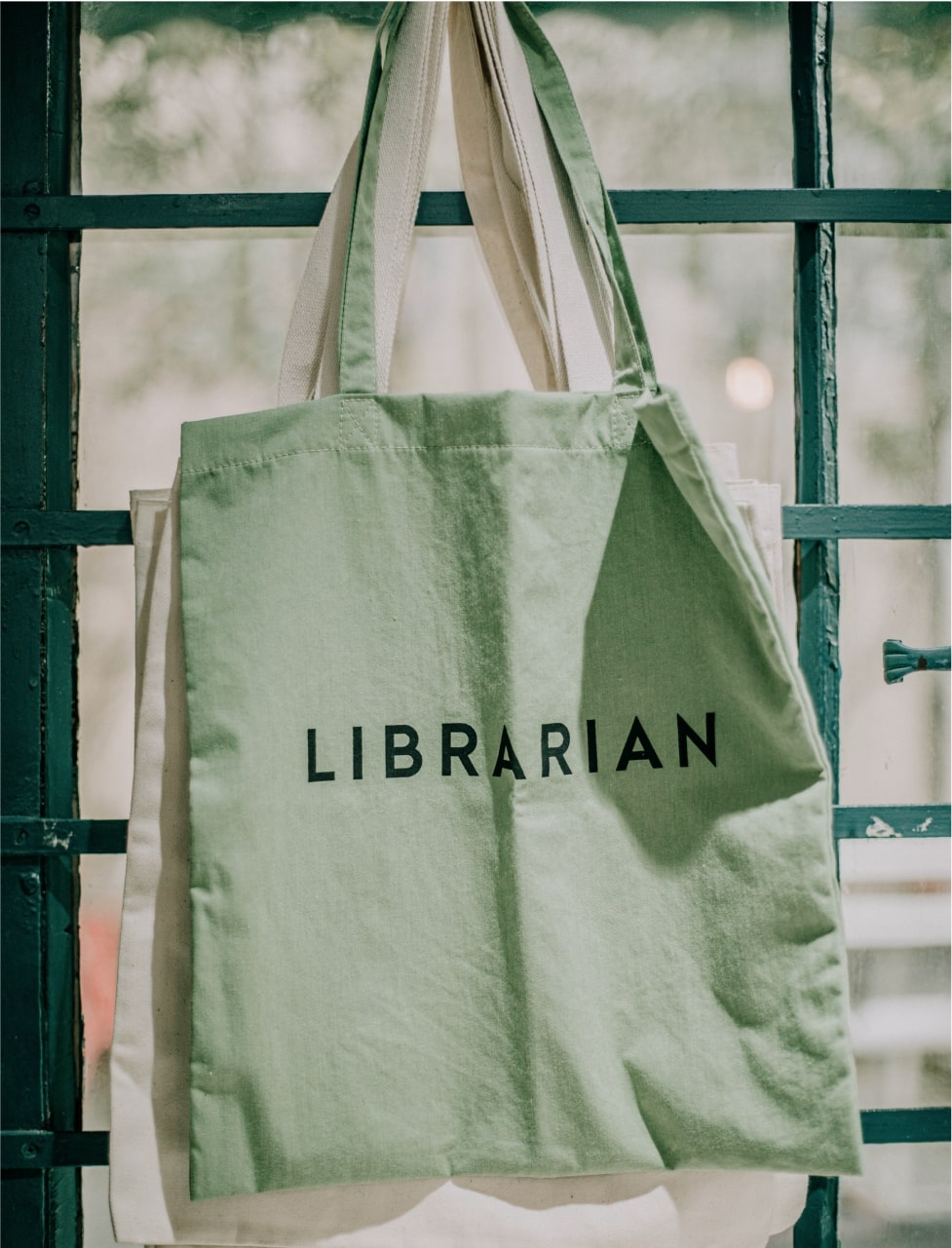 What Are Customized Tote Bags Used For?
Simply put, tote bags fit all occasions – from fashion-conscious trends and everyday home essentials to casual carry bags for beach trips. Try your hand at creating the perfect accessory with your personalized artwork – great for environmentally friendly shoppers.
Personalized tote bags are used for multiple occasions: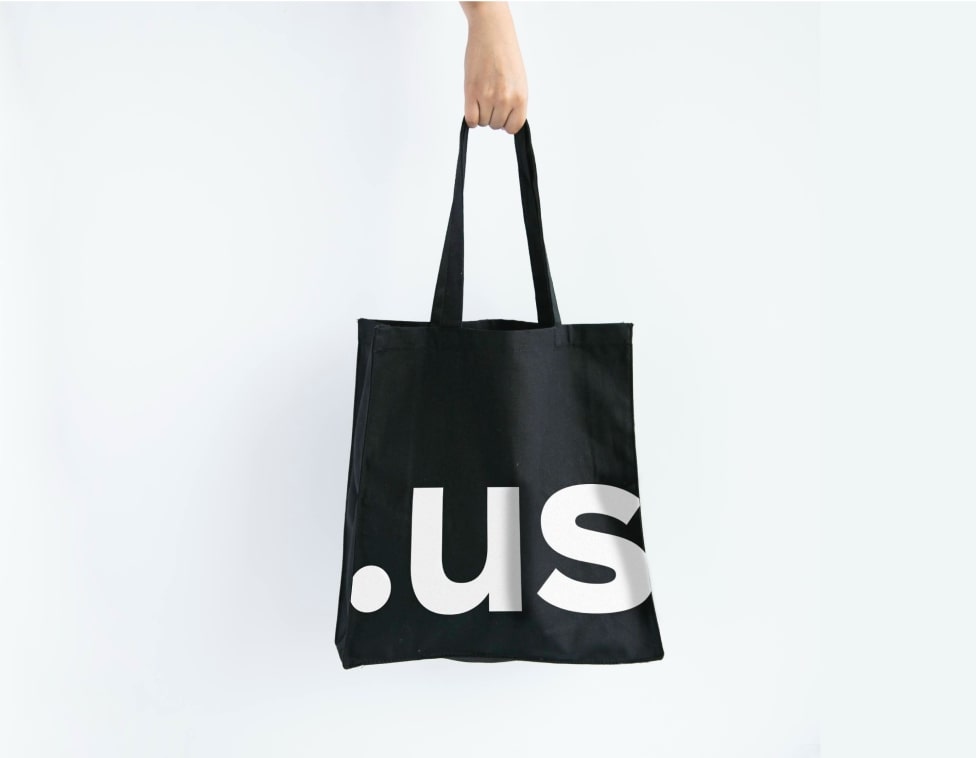 Custom logo tote bags are handy for promoting a brand, business, or cause. It's a surefire way to add value for conference attendees and is one of the most widely sought-after merch options at promotional events. Perfect as a company message for presentations, trade shows, fairs, or open houses.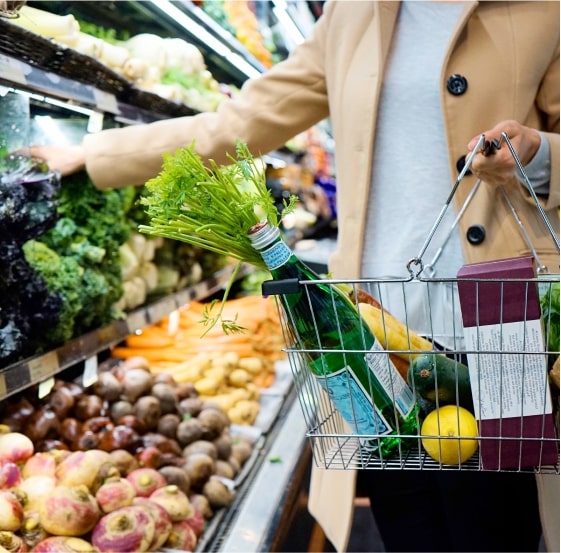 Reusable Grocery Tote Bags
One of the main uses for a good canvas bag is its selling point as a reusable grocery bag for shopping. Reusable bags with easily foldable fabric and durable material are perfect companions for buying groceries at local stores and farmers' markets.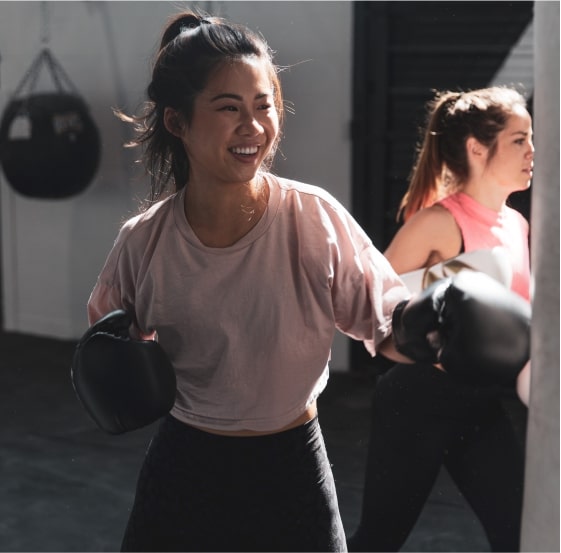 A nice alternative for potential customers who have grown tired of polyester drawstring bags when packing for the gym. Totes are great for carrying gym clothes, a water bottle, and other essentials in style.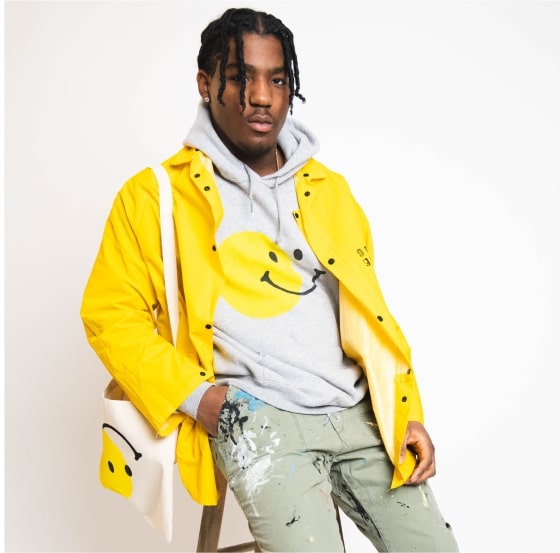 Delight shoppers with fun styles and epic designs by promoting a collection of fashion canvas totes. If designer brands can get away with a simple logo design tote bag, you can put effort into something even better.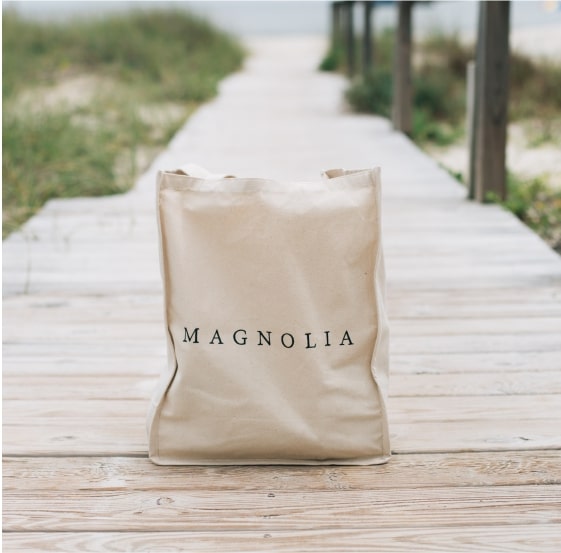 Personalized Tote Bags for the Beach
Custom tote bags can fit everything needed for the beach, don't take up space, and are easy to pack and carry. Perfect company for a day trip in the dunes without the eyesore of wrinkled plastic bags.
Design Your Custom Tote Bags!
Why Are Personalized Tote Bags So Popular?
It's hard to fathom the total number of totes sold every year, but there is a good reason why they're so popular. Custom canvas bags are extremely universal, can be rolled or folded to save space, and make the perfect blank for printing your custom designs. 
Due to their lightweight fabric, small dimensions, and reusability, tote bags are a cost-effective and valued option. They have low shipping costs and promote a practical way to be environmentally conscious. 
Printify offers a great selection of custom canvas tote bags. Take a look and choose the perfect cotton canvas for your designs.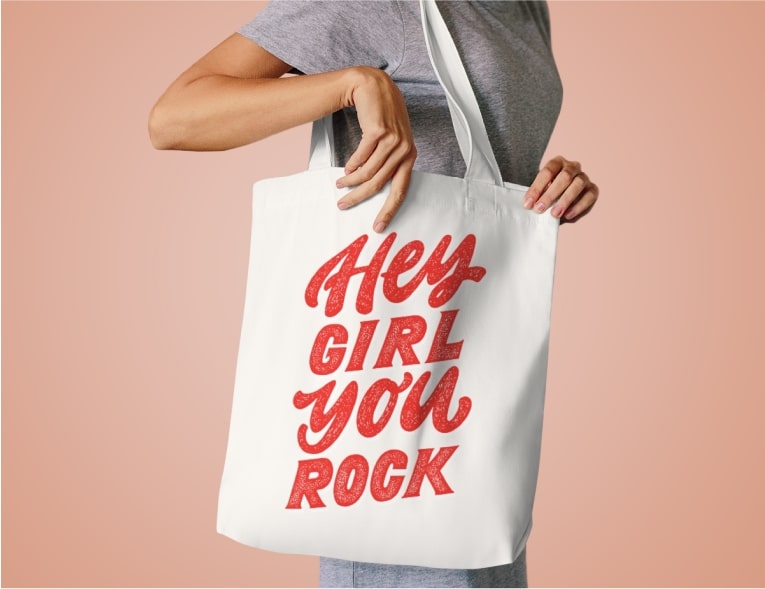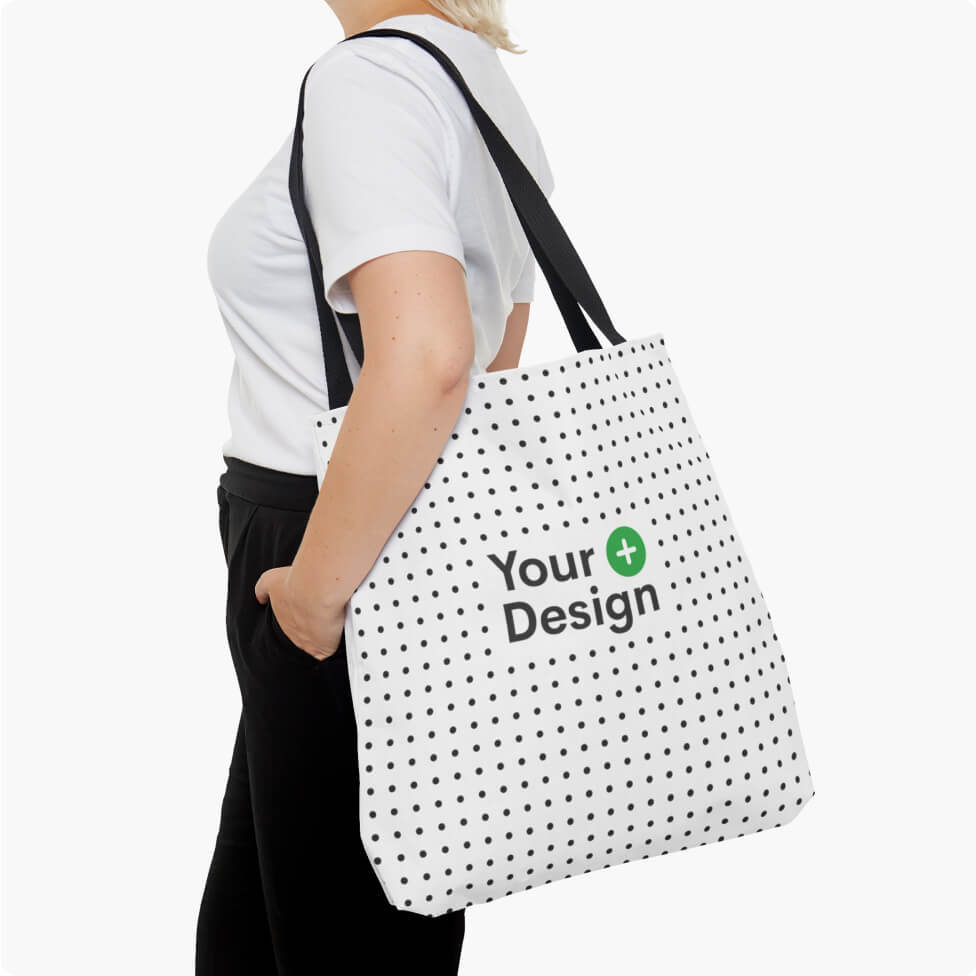 Custom canvas tote bags with all-over print will take your POD company to the next level. The 100% polyester material is hardwearing and fast-drying, increasing its number of practical uses. The all-over-print feature allows you to create colorful prints and designs that cover the entire surface of the bag. The sleek laminate inside pocket is great for both groceries and travel essentials.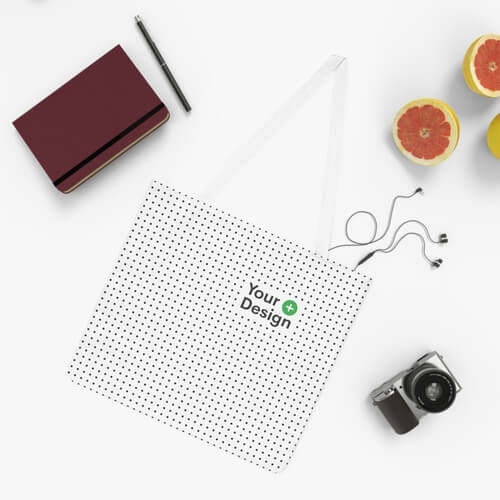 One of the key features of this shoulder tote bag is the straps, designed to be carried comfortably on the shoulder. The reinforced stitching on the cotton handles allows the bag to hold items like books, laptops, groceries, and other objects that are too large or heavy for a handbag. The amazing utility is matched by the all-over-print feature, offering unlimited color and design possibilities.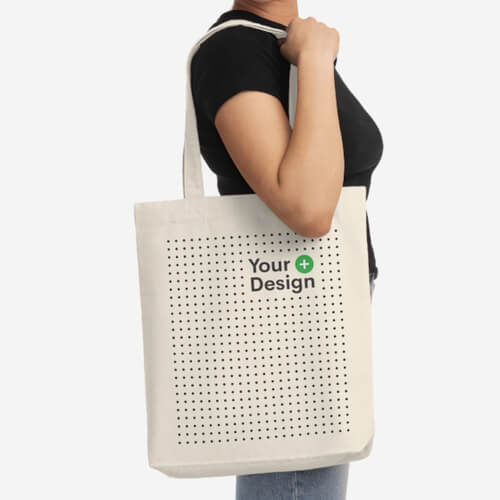 From the Port Authority collection, this personalized canvas tote bag is 100% cotton sheeting. Another example of keeping to the memorable and that which works best. The classic style is complemented by reinforced stitching at the handles and flat corner seams. Made of firm materials and a production price that's soft on the eyes.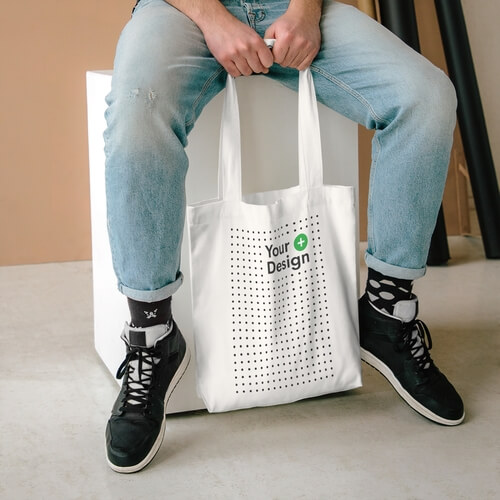 The ultimate grab'n'bag accessory with a smooth and medium-heavy fabric, our AS Cotton Tote Bag boasts a wide open pocket. Its long and reinforced shoulder straps flow into both front and back print locations, with dark and bright color options for contrasting design elements. Another excellent option fulfilled in Australia.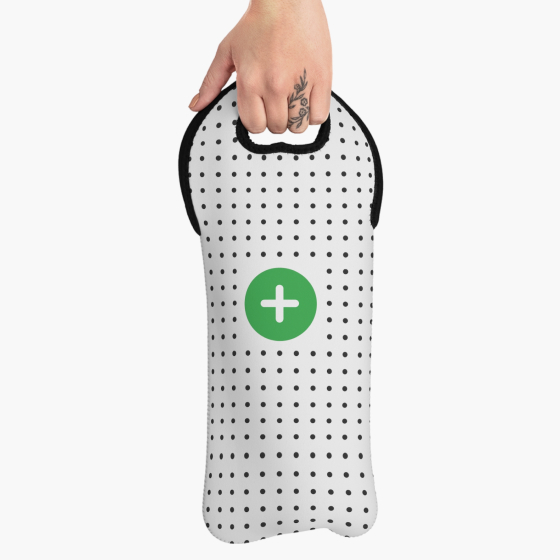 Before we return to more custom tote bags for everyday utility, let's pay a special visit to our wine tote bag. Yep, give your wine lovers a cozy, insulated neoprene fabric bag that will keep a drink niche and ready for a wide range of temperatures. Take advantage of the all-over-print feature and let your best boozy graphics run wild.
Low on Custom Tote Bag Design Ideas? We've Got You Covered
Whether you're just getting your custom tote bag shop off the ground or you're a seasoned designer looking to add new products to your catalog, it's always nice to get some free design inspiration. 
To make it easier, we've created four click-worthy styles for custom-printed tote bags that you can add to your store. Provide your customers with unique gift options at the right price and promote your quality custom artwork at the checkout.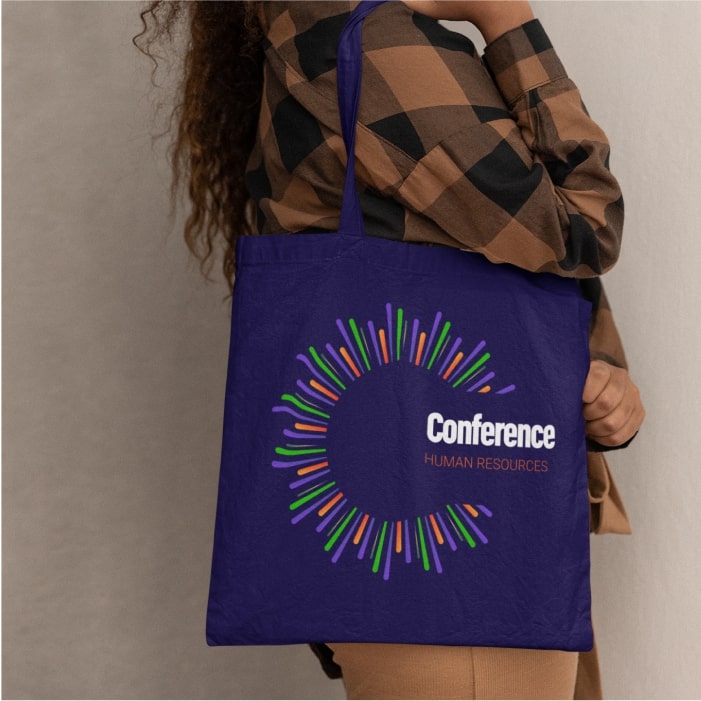 Your brand represents authority, trust, and quality values. However, most people will only recognize you if you have a memorable logo and brand name. Tote bags are excellent promotional products due to their simplicity and are also virtually everywhere. Create a custom tote bag with logo designs to spark brand awareness.
Tote Bag With a Promotional Message
Another great choice is to design unique photo art pieces that capture your target audience's interests. Tote bags are more long-lasting and durable than paper posters and act as free advertising. Add tote bags with pictures as an extra accessory to your line of products with a more stylized and picturesque feel.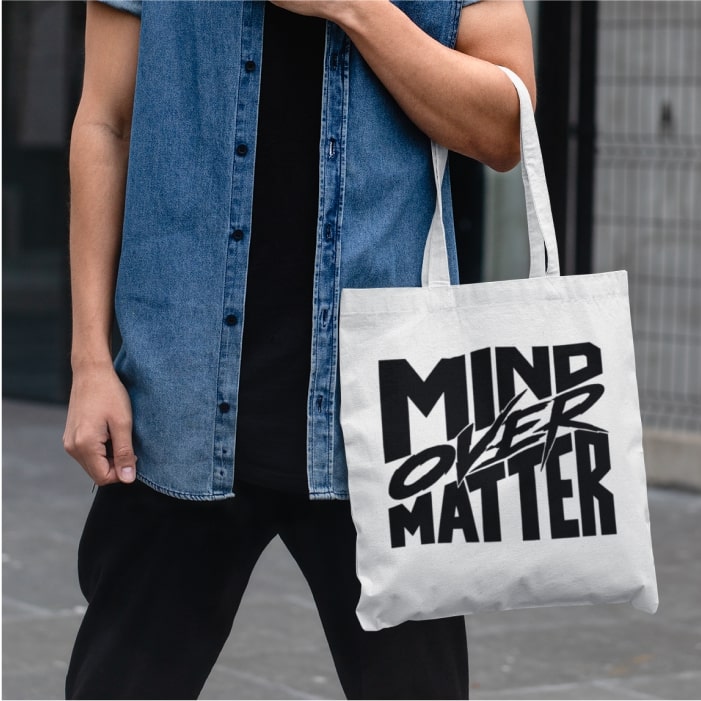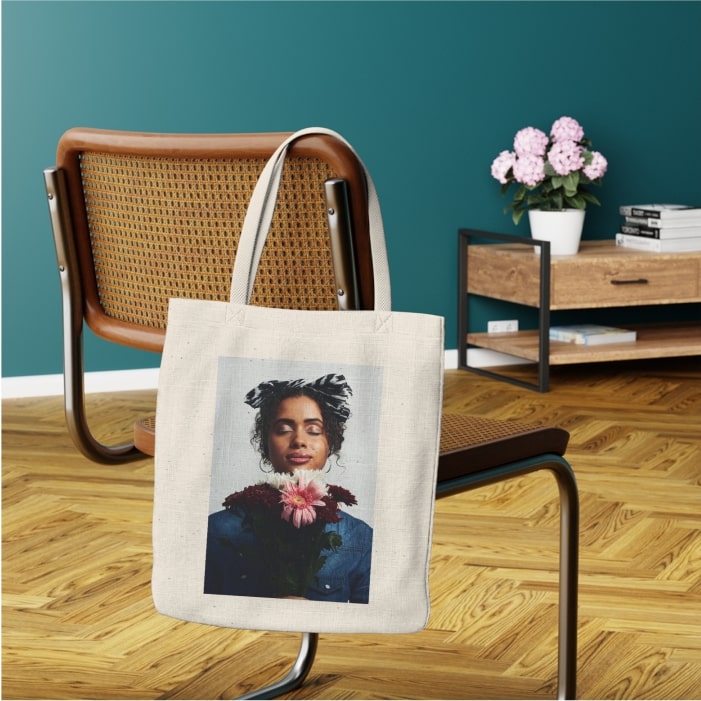 Custom Tote Bags With Pictures
Another great choice is to design unique photo art pieces that capture your target audience's interests. Tote bags are more long-lasting and durable than paper posters and act as free advertising. Add tote bags with pictures as an extra accessory to your line of products with a more stylized and picturesque feel.
Tote Bags With Graphics and Illustrations
Open Photoshop (or an alternative) and let your creative side go wild. Digital graphics and illustrations are the more stylistic and trendy options. They can represent virtually anything for your brand and customer base. You can even make all-over-print tote bags for intricate pattern designs and fully-rounded illustrations.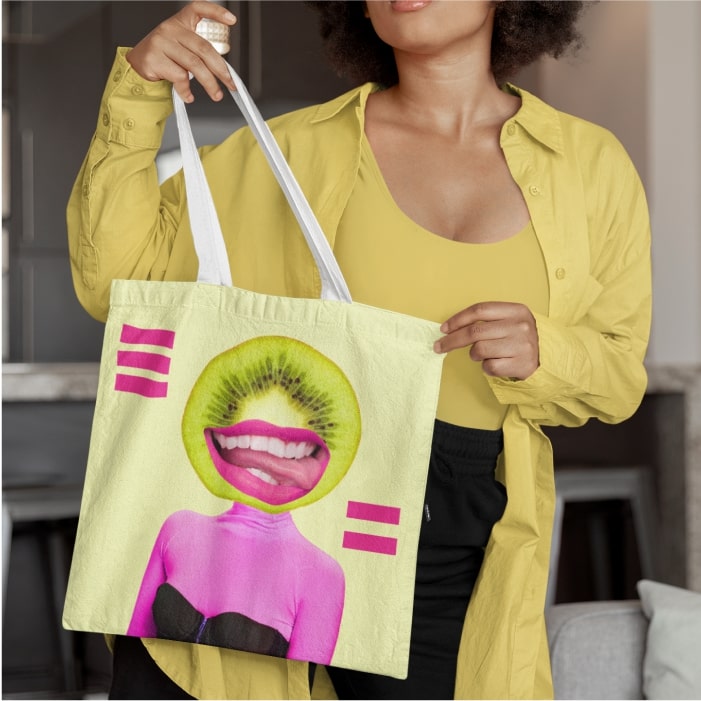 Sell Custom Canvas Tote Bags With Printify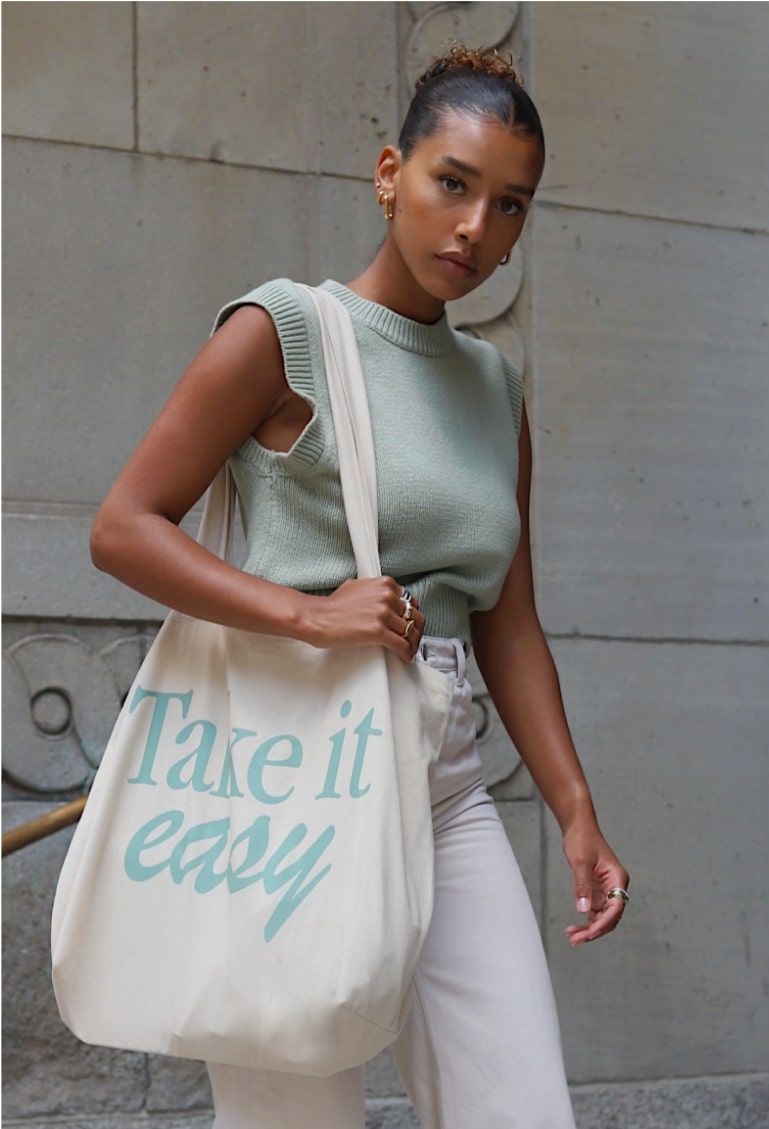 Design Your Custom Tote Bags Now!
Printify offers an extensive catalog of print-on-demand tote bags and apparel items with no upfront investments and worldwide shipping and manufacturing. Design custom tote bags for free, set your sales margins, and receive orders through a fully automated process.
Our platform has partnered with top-ranking eCommerce sales channels like eBay, Walmart, Etsy, Shopify, and others to synchronize Printify products with your store catalog quickly and seamlessly. Create an account with Printify to sell tote bags at home and online.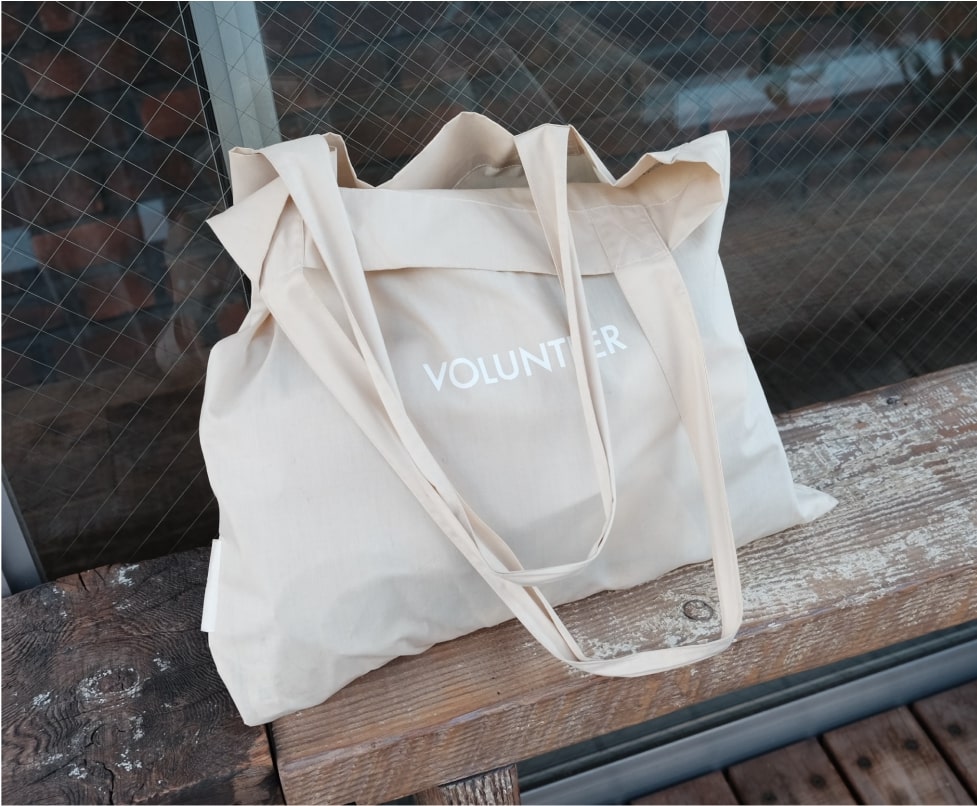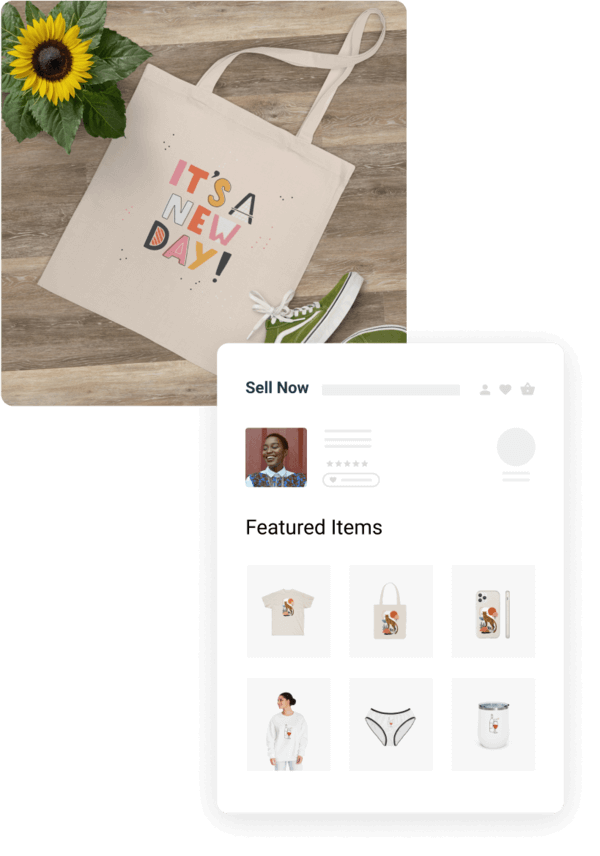 Start Selling Personalized Tote Bags
Tote bags are a stand-out apparel choice if you're itching to create personalized designs and slogans with high-quality graphic prints as a centerpiece wherever your customers go.
Combine utility and style with vintage, creative, and long-lasting tote bags produced with state-of-the-art printing techniques and worldwide shipping.
Create personalized tote bags with Printify and sell them for a profit with no initial investment costs or product inventory upkeep.
Design Your Custom Tote Bags!
Create unique custom totes and add them to your brand or existing products. Custom totes are great for events, gifts, and intricate designs – a staple for product marketing efforts.
Start selling custom tote bags with Printify for a beginner-friendly and profitable print-on-demand business structure.