Whether for an eCommerce store, baby shower, or family gathering, anyone can easily design and order trendy bulk Onesies® and bodysuits.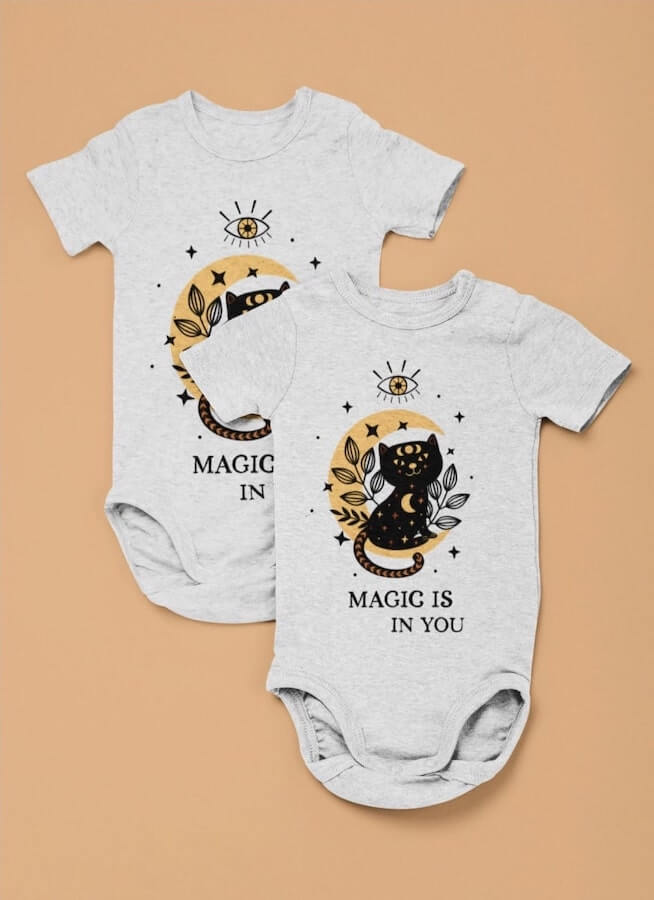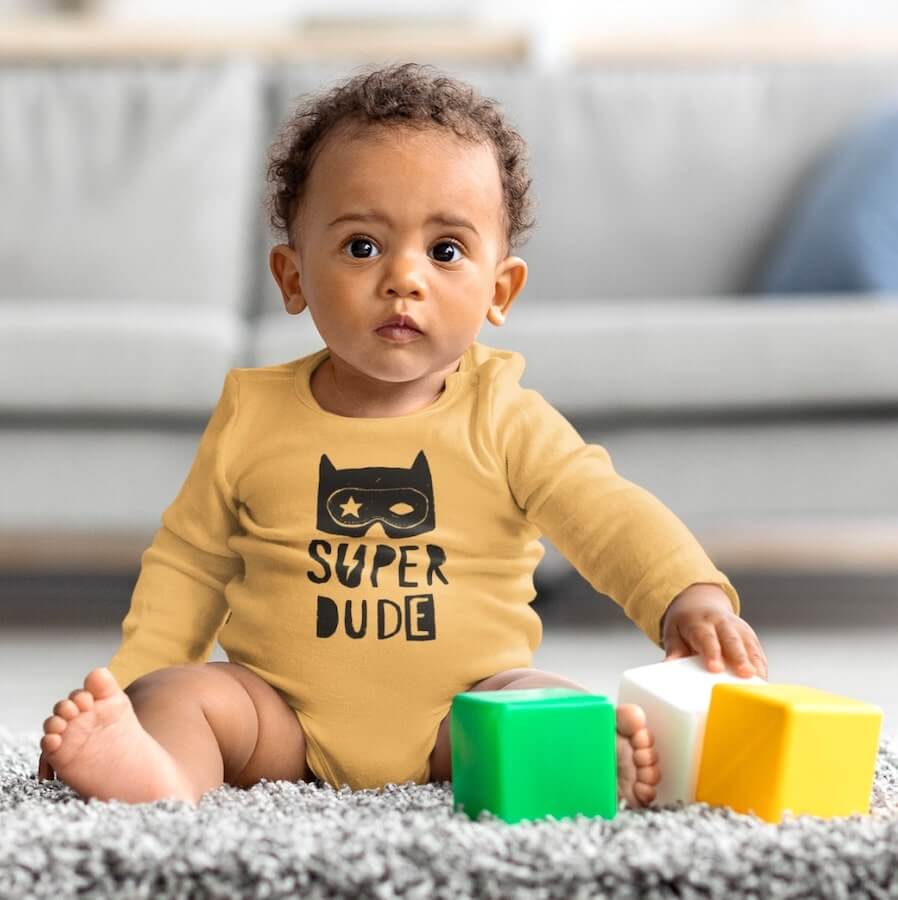 Design and Order Wholesale Onesies®
Design Personalized Onesies®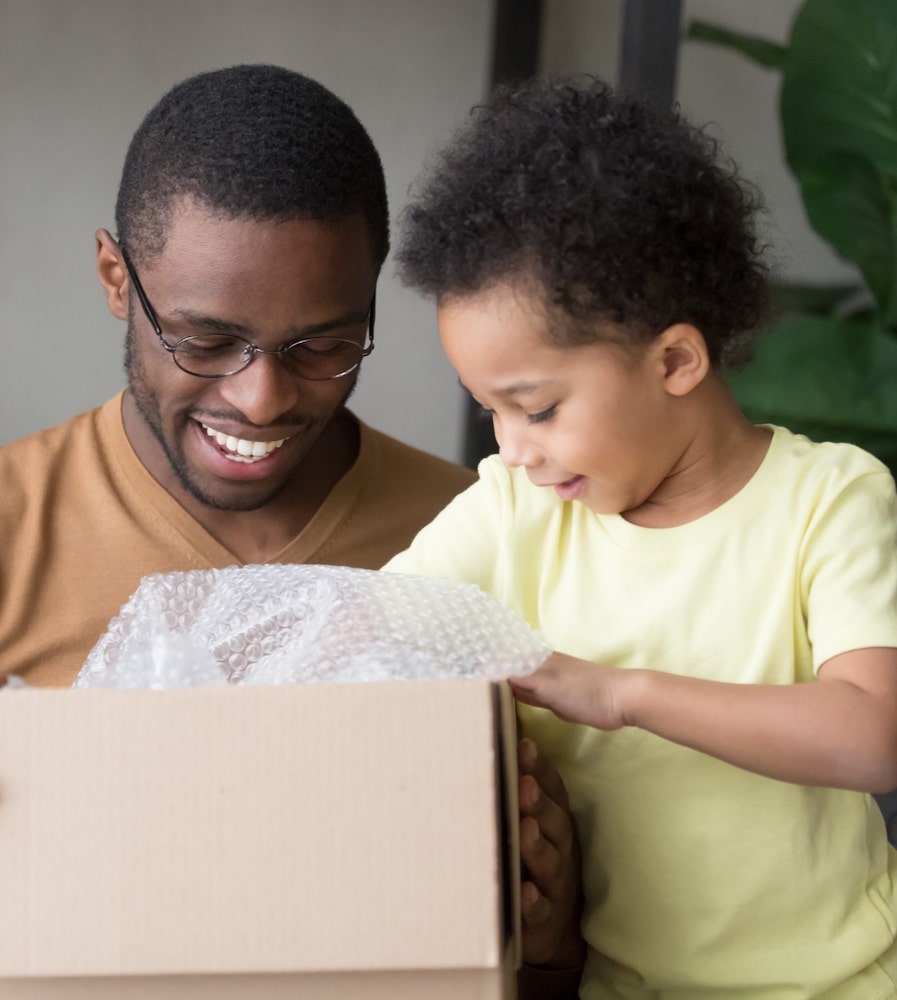 Order Personalized Onesies® in Bulk
Save up to 30% on shipping when ordering 60 or more select Onesies® or bodysuits from the same Print Provider.
If you regularly need large quantities for retail, baby showers, or birthdays, consider Printify Premium. For just $29/month, we offer up to a 20% discount on all products.
How to Customize Blank Baby Onesies® in Three Steps?
With Printify, you can design and order bulk baby Onesies® with just a few clicks.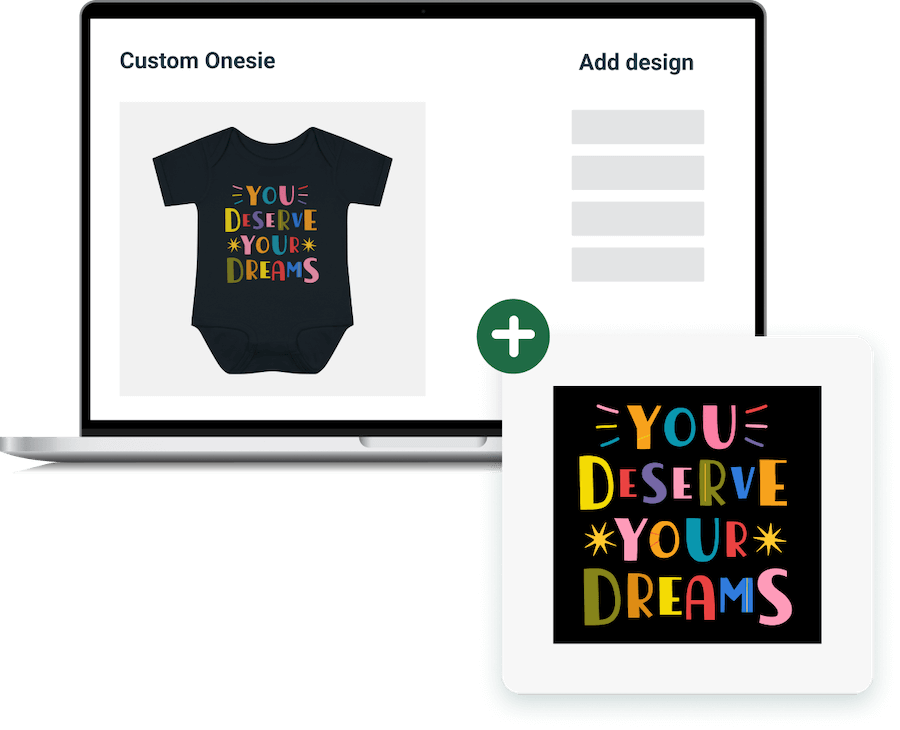 Sign up for a free account and receive instant access to our collection of baby products, a beginner-friendly design tool, and a worldwide network of Print Providers.
In the Printify Catalog, we offer a wide range of bulk Onesies® and bodysuits in various styles, so you can easily find the perfect match for your needs. Select your favorite and click Start designing.
Say goodbye to plain baby Onesies®. With our intuitive Mockup Generator, you can easily upload illustrations, graphics, or text to create cute bulk Onesies® that parents will love.
Wholesale Custom Onesies® With Printify
With our collection of wholesale baby Onesies®, finding your next bestseller won't take long. Before ordering a product in bulk, consider the properties of the fabric, like softness, durability, and breathability, to appeal to your customers' preferences.
We offer lower-end pricing and higher-end options so you can cater to a broad target market – parents, daycares, and nurseries.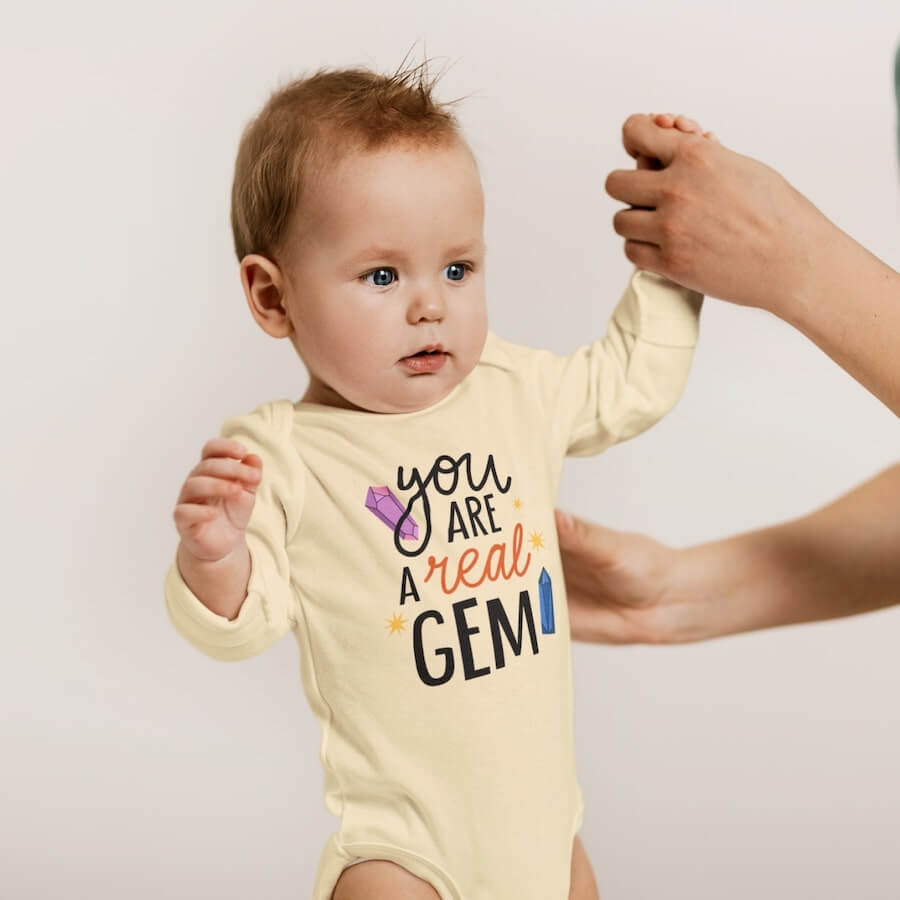 Bulk Plain Baby Onesies® and Bodysuits
Whatever style you're after, we've got bulk baby clothing for every occasion. We offer a variety of long-sleeve and short-sleeve Onesies® and bodysuits that you can customize however you like and start selling today.
While the fiber content may vary for different colors, all solid ones are 100% cotton – a soft, organic material – so the toddler stays comfortable all day long.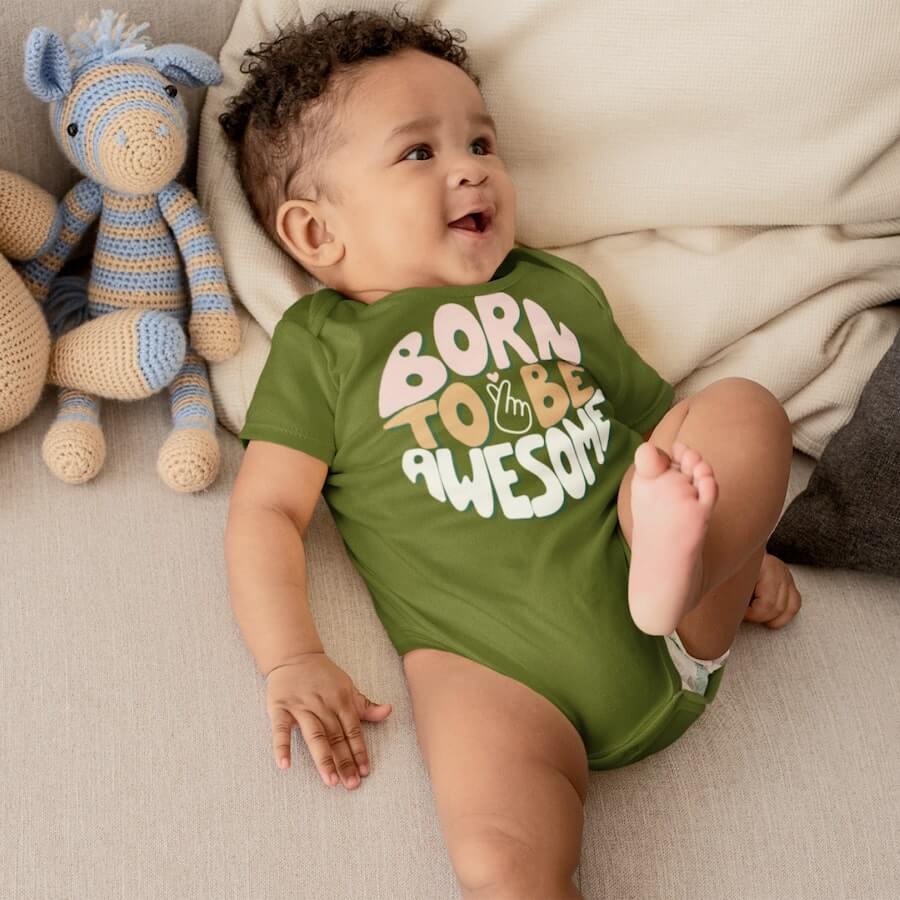 Bulk Short-Sleeve Onesies® and Bodysuits
As practical as they are adorable, these customizable short-sleeve Onesies® and bodysuits are a must-have for any toddler clothing store. Their soft cotton material makes them perfect as everyday wear for baby girls and boys.
These products feature an expandable neckline that allows the garment to be easily pulled over the baby's head so the little bundle of joy stays comfortable.
More Than 8 Million People Trust Printify
With our merchants at heart, we strive to provide excellent service and products at an affordable price to meet their expectations.
I don't have to invest the money I can't lose into my business. With Printify, I only pay the fulfillment fees, and the rest is all profit.
I really appreciate working with Printify on my brand. Afro Unicorn was only supposed to be my design on a white shirt. It is so much more. Printify allows me the time to run the business and not work in the business.
Printify helped me start a completely hands-off revenue stream. When you spot a niche that you want to enter quickly, you don't have to worry about buying stock or equipment.
Printify Premium has helped my profit margins tremendously, and spending $20 a month has probably saved me over $200 a month.
Using Printify saved our struggling business of 6 years and gave us more time with our family.
I like Printify products because they tie in with our organisation's message.
I love the Printify Mockup Generator. It keeps everything consistent and allows me to keep my brand looking sharp and professional.
Order Personalized Onesies® in Bulk
Design Ideas for Bulk Baby Bodysuits
When it comes to designing for babies, options are limitless. If you want to boost your sales, forget about plain bodysuits and create eye-catching designs that will warm the hearts of parents and caregivers while bringing happiness to the little ones.
Strive to create colorful designs with floral patterns and cute drawings, making them ideal as gifts for baby showers, birthday parties, and other special occasions.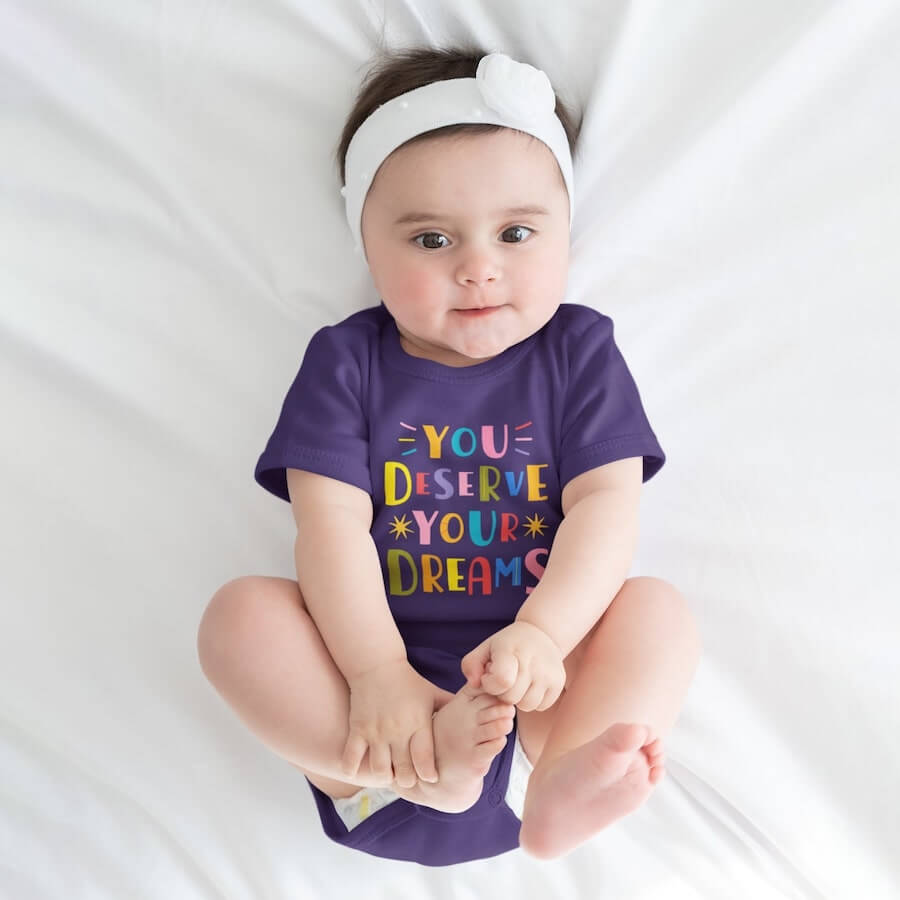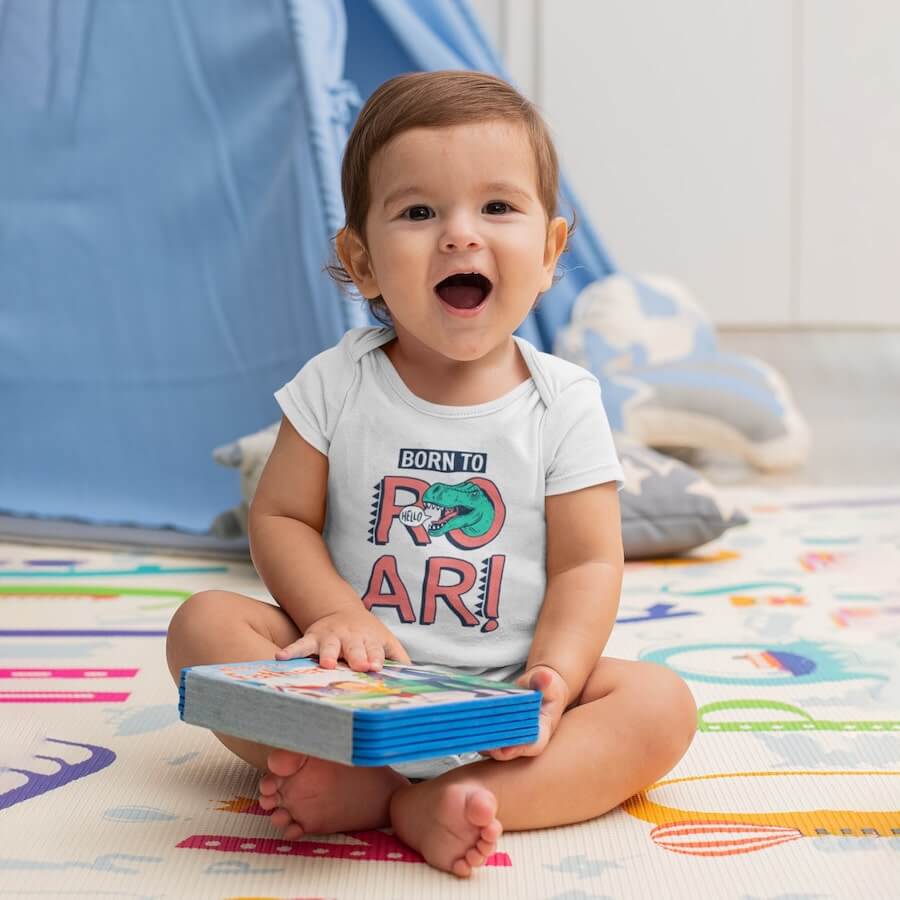 Incorporate themes like animals, sports, or superheroes to appeal to both parents and their baby boys. These are perfect for everyday wear, play, and nap time.
Cozy Short-Sleeve Onesies®
A parent always wants to bring joy to their little one. With a design featuring adorable illustrations, playful patterns, and vibrant colors, these bulk Onesies® appeal to a wide target market.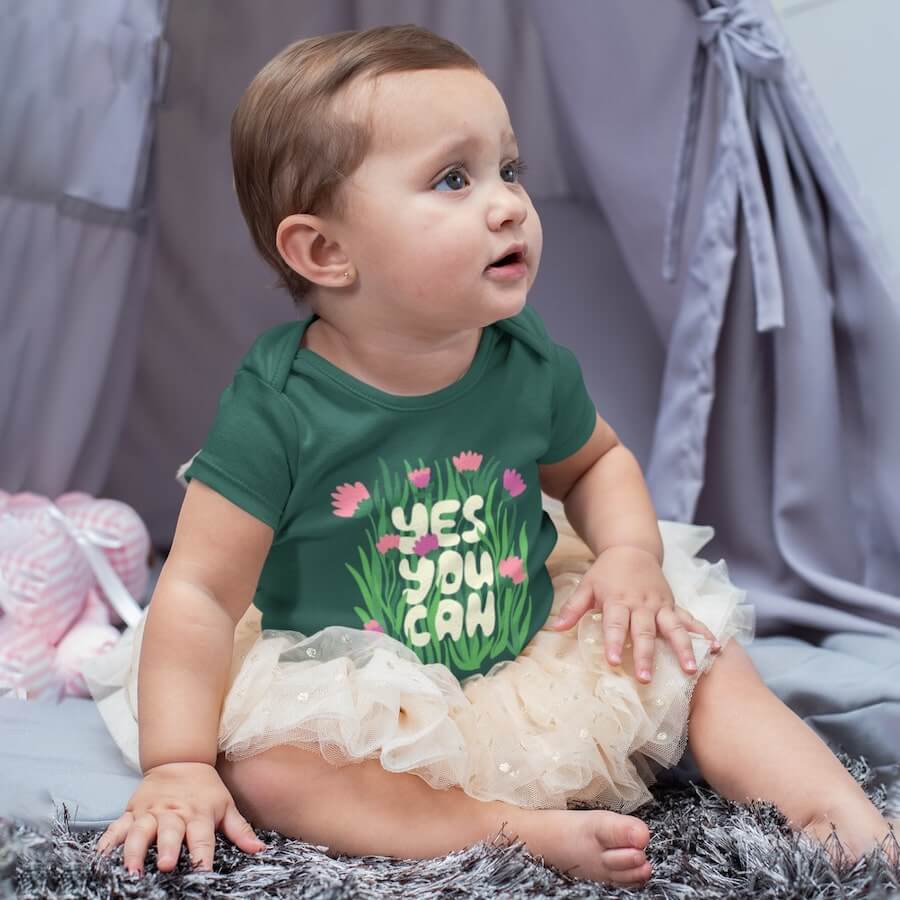 Why Choose Printify to Print Onesies® in Bulk?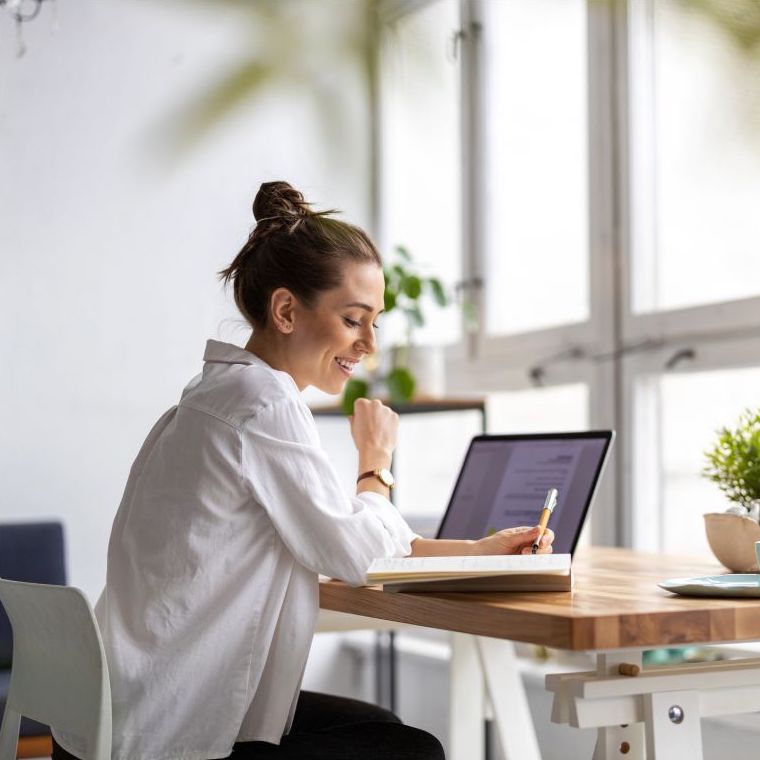 FAQ: Wholesale Baby Onesies®
Whether as a gift or for selling in bulk, anyone can design baby Onesies® easily.
No experience? No worries. Just follow our graphic design tips and learn how to create your first design. After you submit an order or make a sale, we do all the heavy lifting – printing, packaging, and shipping.
While sometimes businesses label them as the same product, there's a slight difference – Onesies® are loose-fitting while bodysuits are close-fitting. Typically, manufacturers produce them from soft cotton, so the little one is always comfortable.
Go to our Baby Clothing section and pick a Onesie® with the tag 'Bulk discount eligible.' You may qualify and get an offer for a bulk order – saving up to 30% on shipping when ordering 60 or more products from the same Print Provider.
The discount will automatically apply to all qualifying orders shipped within the United States and Canada.
Discover Other Bulk Products and Start Selling Today
Whether for eCommerce stores, organizations, or nonprofits, we offer a wide selection of customizable products for kids and adults that anyone can start selling without hassle.