TOP 20 Custom Products to Sell From Home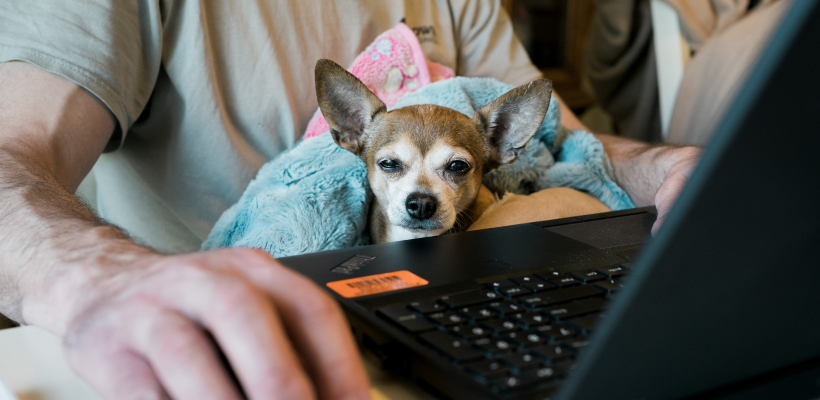 Running a business from home is the holy grail for many entrepreneurs. With so many great products to sell from home, it's easy to get bogged down trying to find the right niche to get started with. One of the fastest-growing e-commerce industries to look at is 'print-on-demand', this is effectively one of the cheapest, quickest and easiest ways to start selling products online from home.   
How to Sell Products Online From Home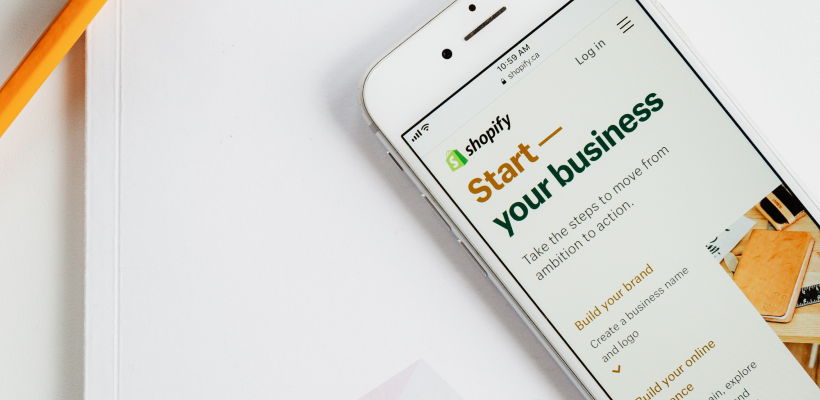 So what is print on demand, or POD as it's often referred to? The simplest way to explain is this: POD is effectively printing your designs on a catalog of products that get shipped directly to the customer. The best part about print on demand is that there is no financial commitment until you make a sale. Even then, the cost of the product is only taken once your customer has completed their transaction, this means there are no upfront costs to you, that makes POD the perfect way to sell custom products from home. 
Now you have a better idea of what POD is, you are likely wondering what is the best way to sell products from home.
Well, the good news is that you don't need to be an internet wizz, nor need tonnes of e-commerce sales experience. The fact that Printify does most of the work for you means all you need to choose is the best products to sell from home. 
First of all, you going to want to find a program to help you make some designs. If you have experience with more advanced photo editing and illustration software then great, but we are going to assume you don't. We suggest you check out the following sites that give you plenty of free templates to get started.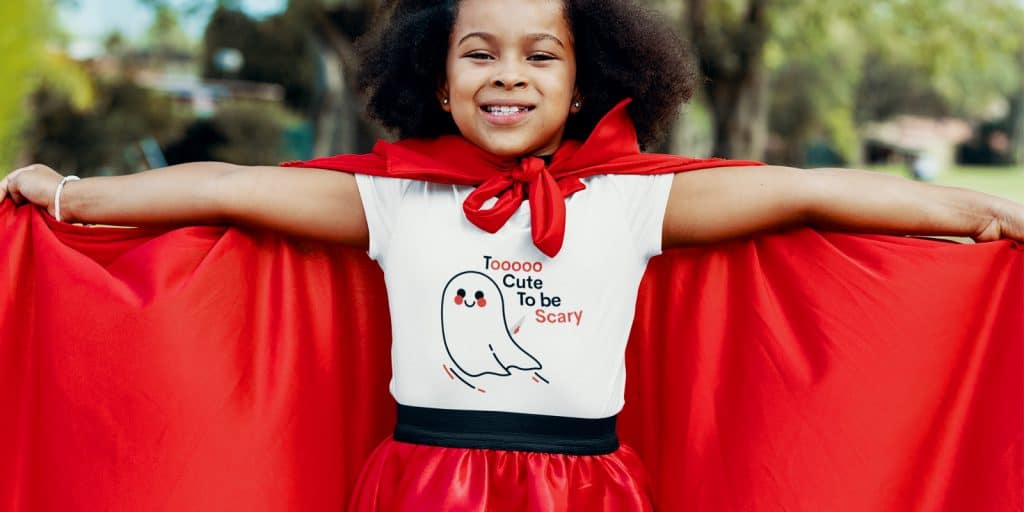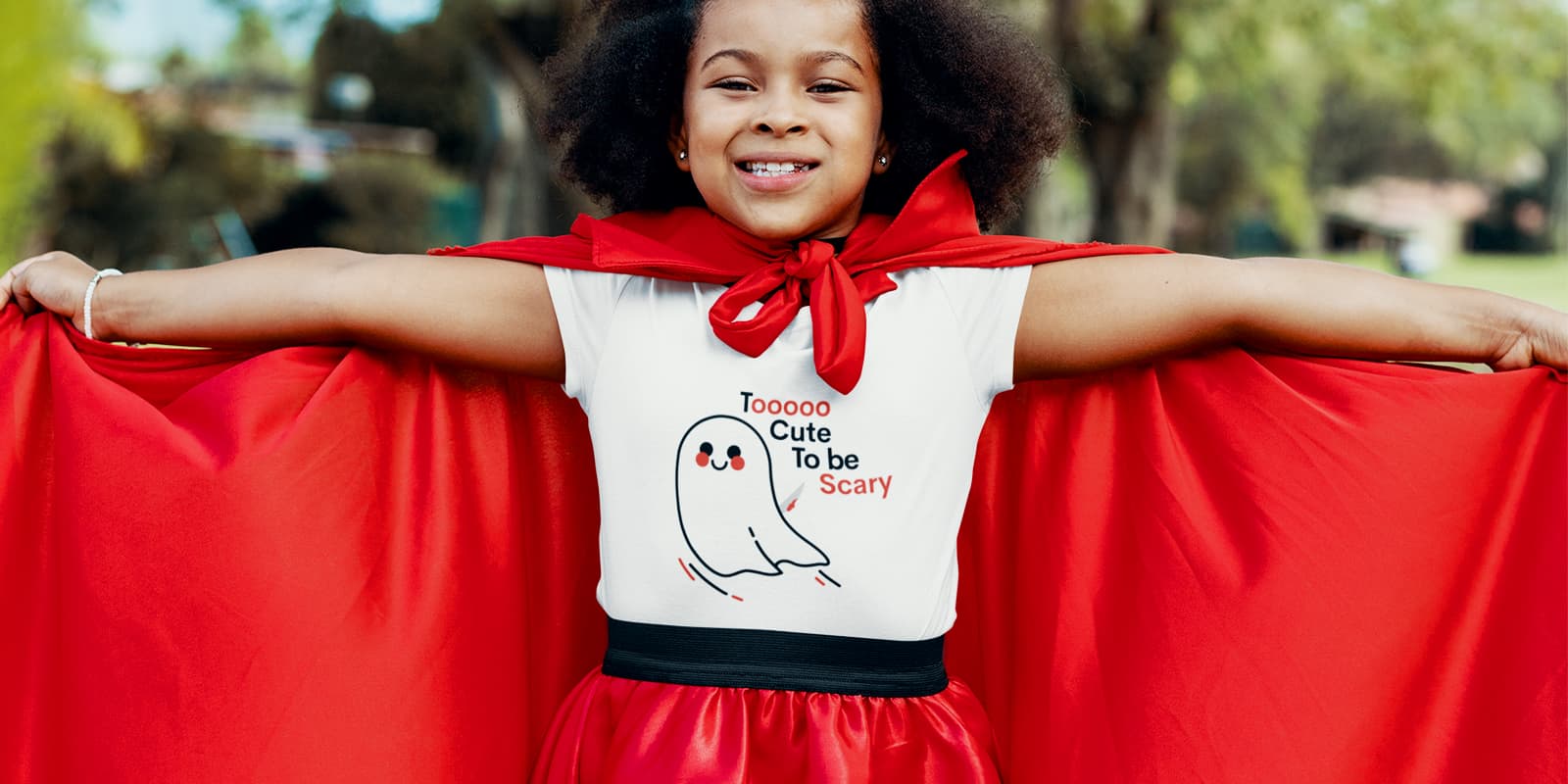 This site is perfect to get an idea of how your design would look in real life. These mock-ups are as real as you can get and even feature some video mock-ups. The free plan is great but you will have to put up with the place it watermarks on the final version, however, it will give you a great idea of how your chosen products to sell from home will look.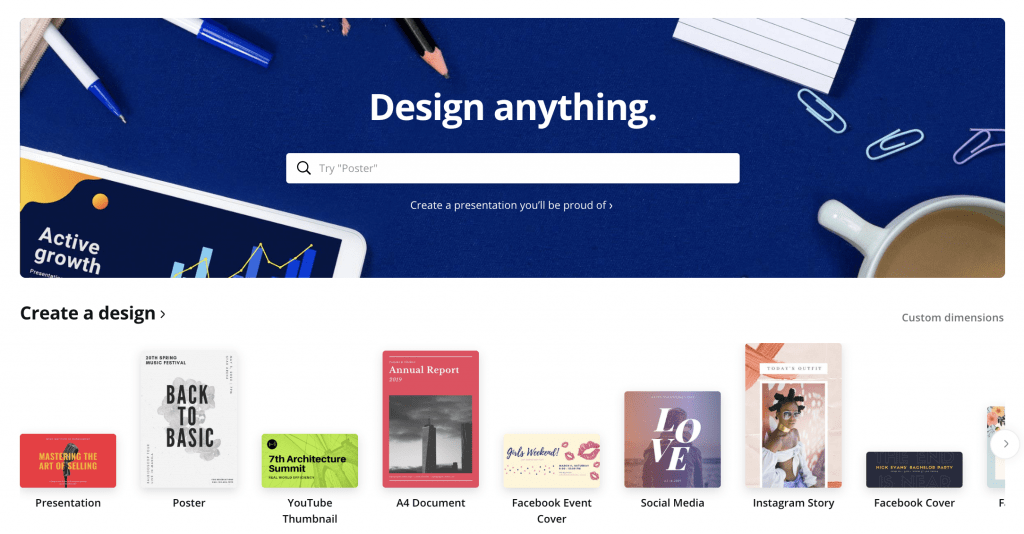 Possibly the only program you will need for designing products to sell from home. With some cool pre-made designs, all you need to do is select the template you like, edit the colors and save. If you want to get more creative you can use their free library of icons, images, and designs. 
Finding images on a transparent background can be one of the hardest jobs when designing products to sell from home. Pngtree has millions of free images that you can use in your designs. 
Design Ideas & Inspiration to Get Started With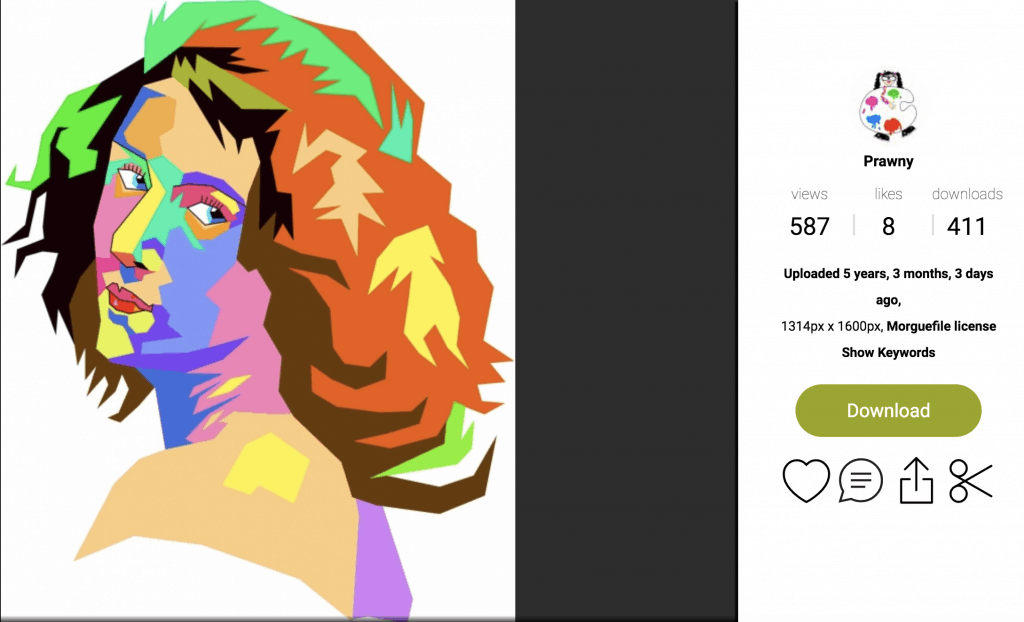 Even with the best design tools out there, there is nothing wrong with a little inspiration to get you started. Choosing the right design will help your products sell, but what is the right design? First and foremost you should understand your audience is likely to be.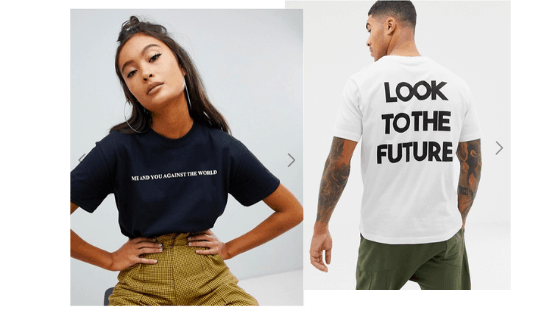 Fashion-conscious: If you are planning to sell apparel and clothing that appeals to the more fashion-minded, you might want to consider AOP (all-over print) designs. You could also take a more simple approach and offer text-based designs.
Novelty and Fun: Designs that are based around humor are always a winner, they are also flexible enough to work across multiple products, take for example how to sell fun phone cases, or funny pet inspired beach towels.
Animal love: Puppies, kittens, pandas, big cats, you name it if there is an animal involved there is a good chance people will buy it. From pug themed backpacks to a unicorn-inspired kiss-cut sticker with animal designs, you can't really go wrong. 
Funky Stationery: Although not exclusive to custom stationary, this is a great opportunity to add some flair and color into what is a very useful, practical item. One very popular trend is to use summer fruits and flowers, perhaps people feel more inspired with a warm welcoming cover to their journal.
Where to Sell Products Online?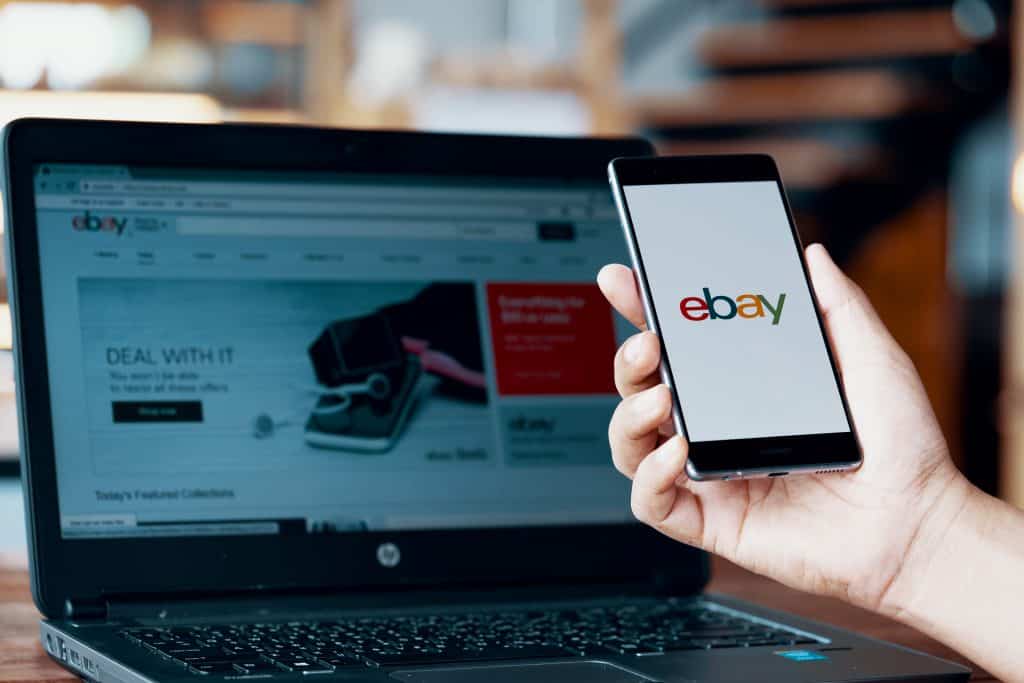 One of the most important things to consider is where you are going to sell your products. By this we mean, what platform, will it be your website, or perhaps Etsy or eBay? Each one has its own pros and cons, the main things to consider are time and effort. 
Selling on Your Own Website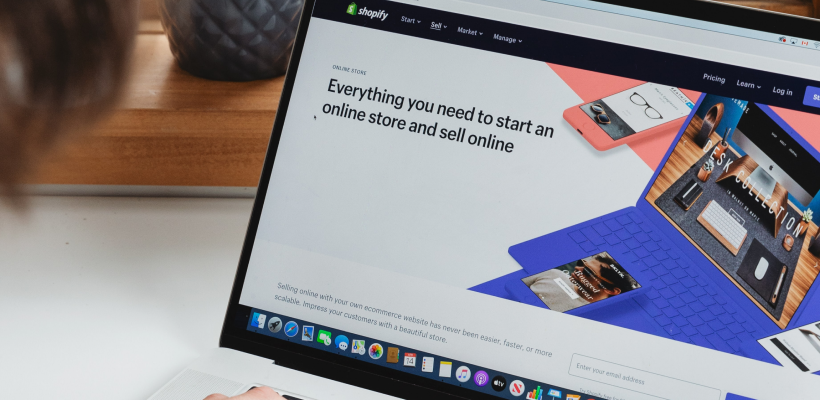 This is the best option for most people that have some understanding of platforms like WordPress, Wix and Shopify. It certainly requires more effort and more cost at the start. However, if you're in this for the long run, it's the best option to grow and scale your business, it also presents you with the best options for products to sell from home. 
Pros – More control, more professional looking.
Cons – Requires a bit more effort and more start-up costs.
Etsy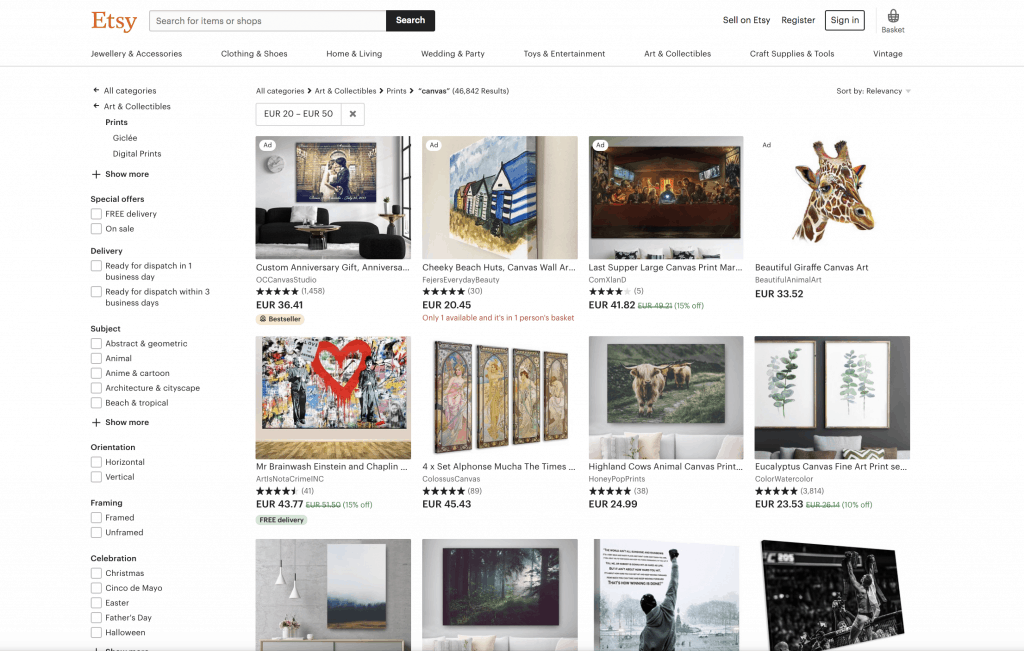 This is one of the most popular platforms with Printify merchants. Not only does Printify connect directly with Etsy, but it's also a market place that people love to visit. Etsy is full of custom made gifts, quirky designs, and individual items that people are happy to pay good money for. Learn how to sell on Etsy with our guide.
Pros – Fast set-up, ready-made market place.
Cons – Etsy take a fee and you're in direct competition with 1000's of other sellers.
eBay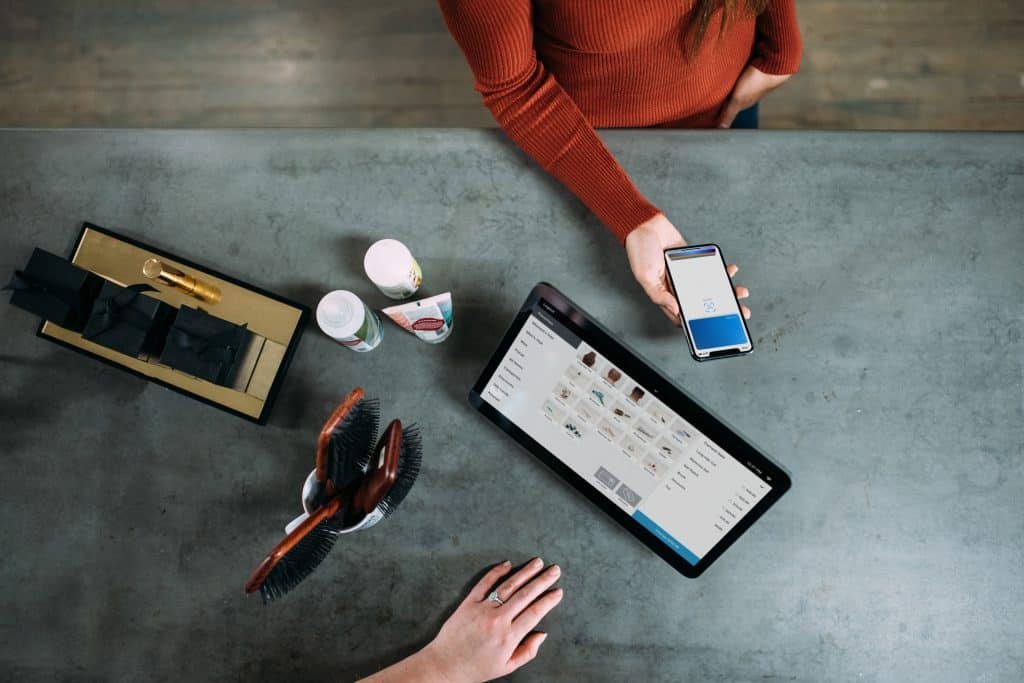 The one-stop-shop for just about everything. Along with Etsy, eBay is quick to set-up, but there are some differences. eBay is a platform where buyers are looking for used or good value items. This is different from Etsy where people want handmade and don't mind paying more for it, eBay is a great platform if you are looking at products to sell online from home.
Pros – Huge number of buyers looking for a bargain, if your not about margins this could be great for you. 
Cons – Massive competition and lower margins.
What Are the Best Products to Sell From Home?

It's easy to make a list of products to sell from home and go crazy, but honing in on a niche is always a better idea. There are a few questions that you should ask yourself before getting started, for example, who do you plan to sell to. 
Once you have identified your target audience, next up will be your product range. A top tip is to choose the best selling items from the Printify catalog for your niche. There is a reason they are top sellers and this will give you a great start when choosing what products to sell from home. 
The most popular products are typically apparel, for example, t-shirts, hoodies, and sweatshirts. This doesn't mean you are restricted to clothing only, you can also print your custom designs on stickers, journals, and phone cases. So we have selected the 20 most popular products to sell online from home.
Top 20 Print on Demand Products to Sell From Home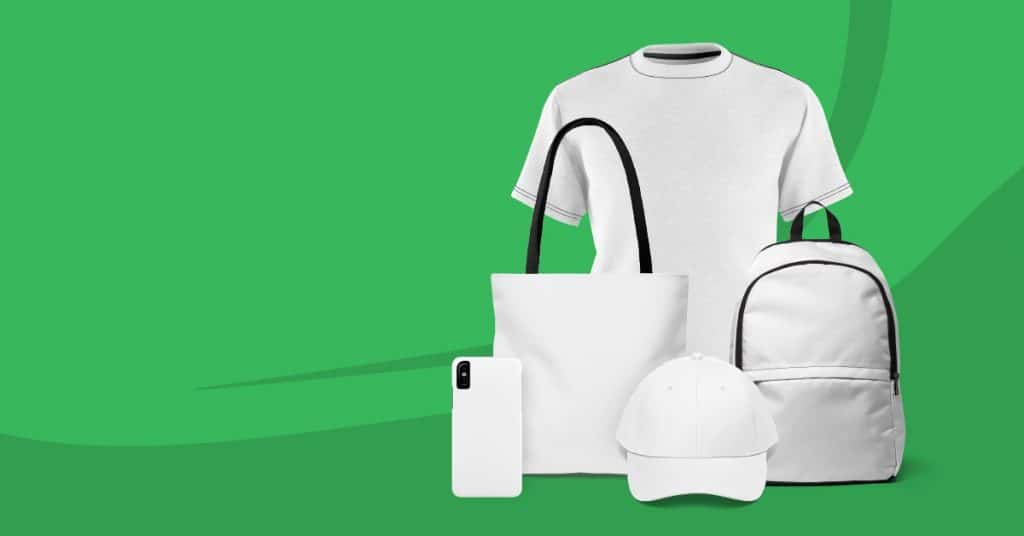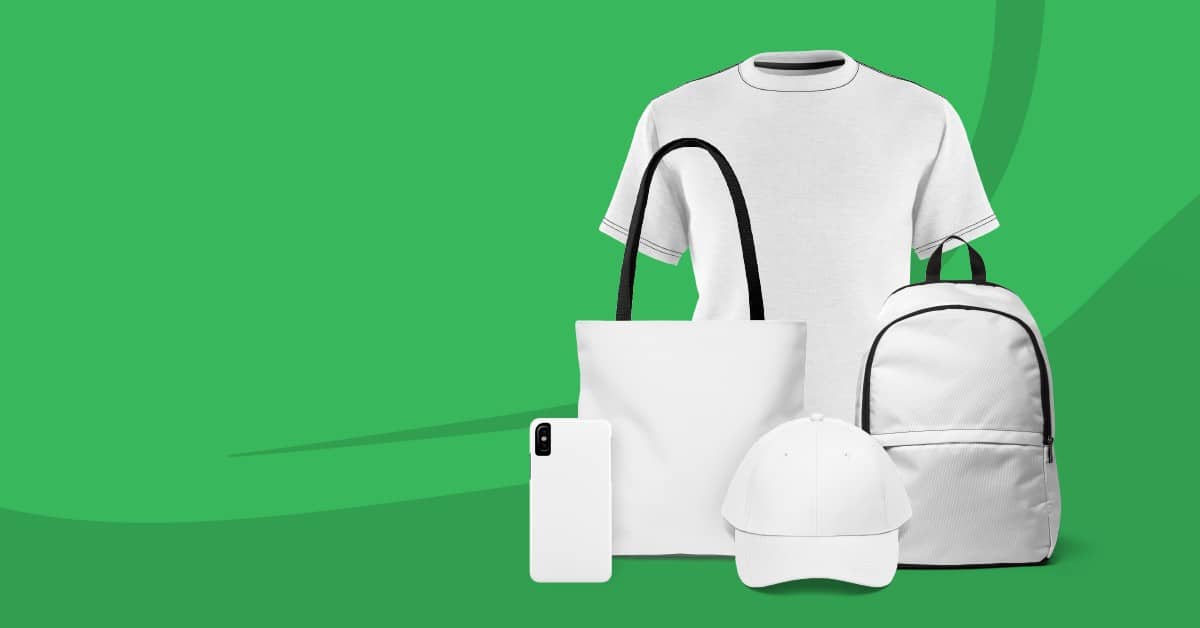 From custom print t-shirts to custom baby blankets, here are 20 of the best products for your new store. Product list:
T-shirts are one of the best products to sell from home, from kids tees to the eco-conscious, there is a t-shirt style for everyone. Check out our design ideas for funny t-shirts,  80s t-shirts,  fantasy t-shirts, Christmas t-shirts, bachelorette shirts, Halloween t-shirts, and custom cat t-shirts.
Who doesn't love a good hoodie, no matter if it's a lightweight zip-up hoodie or a cozy winter warmer, there is a place in everyone's closet for a custom hoodie. 
How many phones do you see without a case? Custom phone cases are one of the easiest products to sell from home. Get your design and niche right and you could be shipping hundreds of cases before you know it.
Is there anything better than curling up with a hot cup of cocoa. Available in 2 sizes, perfect to kick start the day with a coffee, or snuggling down to watch a movie. 
No one likes boring socks, so this is the perfect chance to add some color and fun into your customer's underwear draw. Custom socks are one of those fun products to sell from home, plus you can wear the samples.
Taking pride of place on your customer's wall is a proud moment, these custom canvases are the perfect way to display your artwork. Available in multiple sizes, your designs will really stand out.
From 80's chic to modern minimalism, these custom jackets are the perfect blank for your design statement. The all-over print design is perfect for achieving a custom that can command a good margin.  
Stickers are still cool, they will always be cool in fact. That makes them one of the most popular products to sell from home. Available in square and kiss-cut, as well as three sizes. Make your own stickers.
If you have harbored dreams of being a shoe designer, here is your chance. Choose from boots to hi-top sneakers and even platform heels, this could be the kick you need to start selling from home.
The world of soft furnishings starts with blankets, duvet covers, and comfort. So what better products to sell from home than these. Snuggle up with your laptop and get inspired. 
Up there with hoodies and tees, custom sweatshirts are a big seller, especially the unisex sweatshirts. Choose from all-over print sweatshirts and the more classic custom print sweatshirts for a failsafe product to sell from home.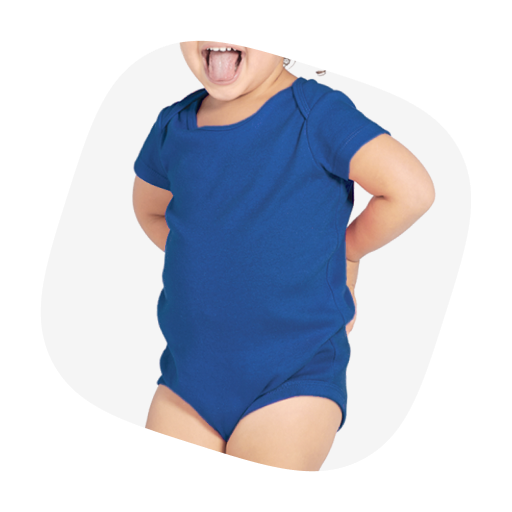 Kid's clothing is a potential goldmine for anyone willing to put the time and research in. From 100% cotton tees to custom organic baby onesies, launching your baby clothing brand could not be easier. 
Yoga, activewear, housework and just about any other occasion suits leggings. Now you can join in the movement and design leggings that will fly off the shelves, utilize the all-over print design for the ultimate custom print product.
Target the commuter, the school playground or the gymgoer with these custom print bags. Everything from kids backpacks to custom fanny packs, all you need for your own bag store.
The follow on from soft furnishings, custom pillows, and covers are a favorite of many home decor stores. Customers love to fill their homes with unique, fun and trendy furnishings, your designs can be among them. 
Even a busy entrepreneur or business owner needs some individuality. Target highflyers with custom apple watch straps, encourage the hustle with quote inspired laptop cases and finish off with a formal custom print polo shirt.
There are many paper products to sell from home, especially if you get your brand message and designs right. You can add custom greeting cards, posters, journals, and notebooks to your store.
Why are shower curtains always white? Now you can add some zing to your customer's bathroom with funky shower curtains and matching bathmat.  
Beach towels are the perfect blank for your custom designs. Customers love to buy new items before a holiday and a beach towel is usually on the list. 
Everyone owns at least one tote bag, probably more, why, because they are so useful. You can offer your customers a variety of styles and designs that including vintage style, a weekend bag or a classic tote, either way, this is easily one of the best products to sell from home.
Are You Ready to Design Your First Products to Sell From Home?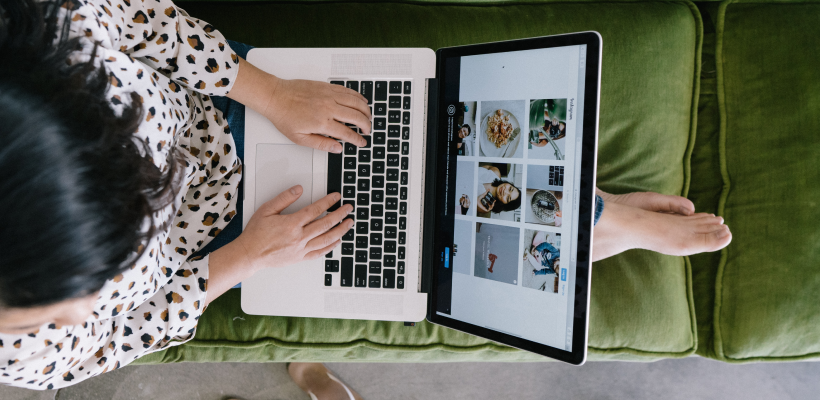 To achieve the goal of working from home, being your own boss and managing your own empire, you need to start designing. Fortunately, Printify has got you covered. Our online design tool is easy and fast to use, allowing you to get your first products online and ready to sell in a matter of minutes. 
There is no minimum order, so your apartment can stay stock free. This is the start of your journey and we are grateful to be a part of it, now go and find some products to sell from home and start your online enterprise. 
Share the article
Topics