How to Promote a T-Shirt Brand With Social Media Advertising
Just like in an actual store we check out particular clothes because we like what we see, the same happens in an online store. What it means to you as a custom t-shirt seller is that you have to be extra attentive when choosing photos for your clothing. Especially when it comes to ads.
In this blog post, we're exploring tips on matching the right visuals and text to promote your t-shirt brand on social media. Let's dig in!
Learn how to start a t-shirt business.
Get the Visuals to Work With: Arrange a Photo Shoot of Your T-Shirt Brand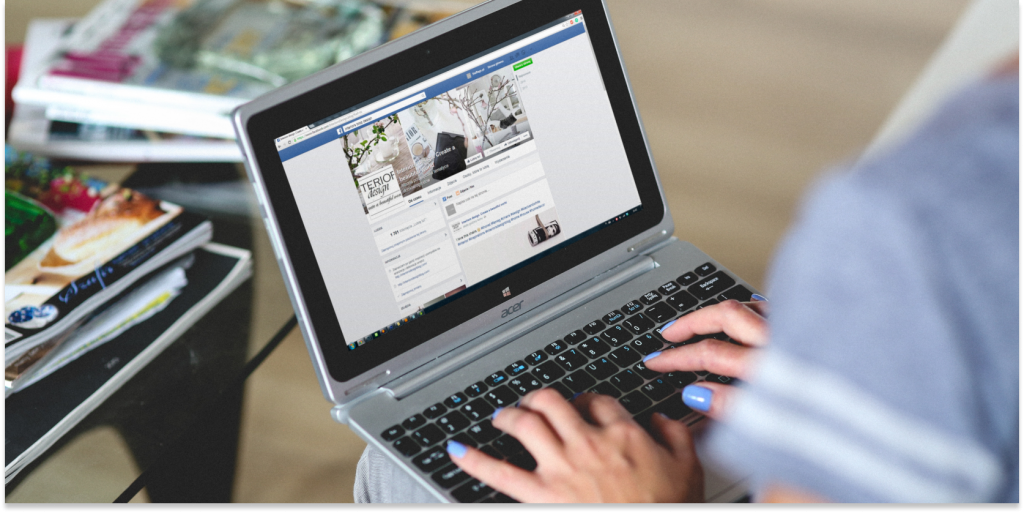 First things first. To create great ads on social media, you need to have great photos. If you're selling your merchandise, this means you'll need to organize a photo shoot. While it may take a little bit of your time, it's not as difficult as it may sound. Here are some tips for getting perfect photos for your clothing brand.
Prepare Your Clothes
You need to prepare the items you want to be selling before the photo shoot. Now, this may seem pretty straightforward, but some merchants tend to overlook it.
Who likes ironing, right? Especially when you can edit the photos with Photoshop or other tools. But here's the risk. For one, if you're not a Photoshop master, editing out a stain or a wrinkle from a t-shirt might take longer than actually washing your t-shirt or ironing it. Plus, too much photo editing, if not done right, will make your product look even worse.
Make sure your t-shirts are spotlessly clean, have no wrinkles, or creases for the best look.
Arrange Your Photo Shoot Set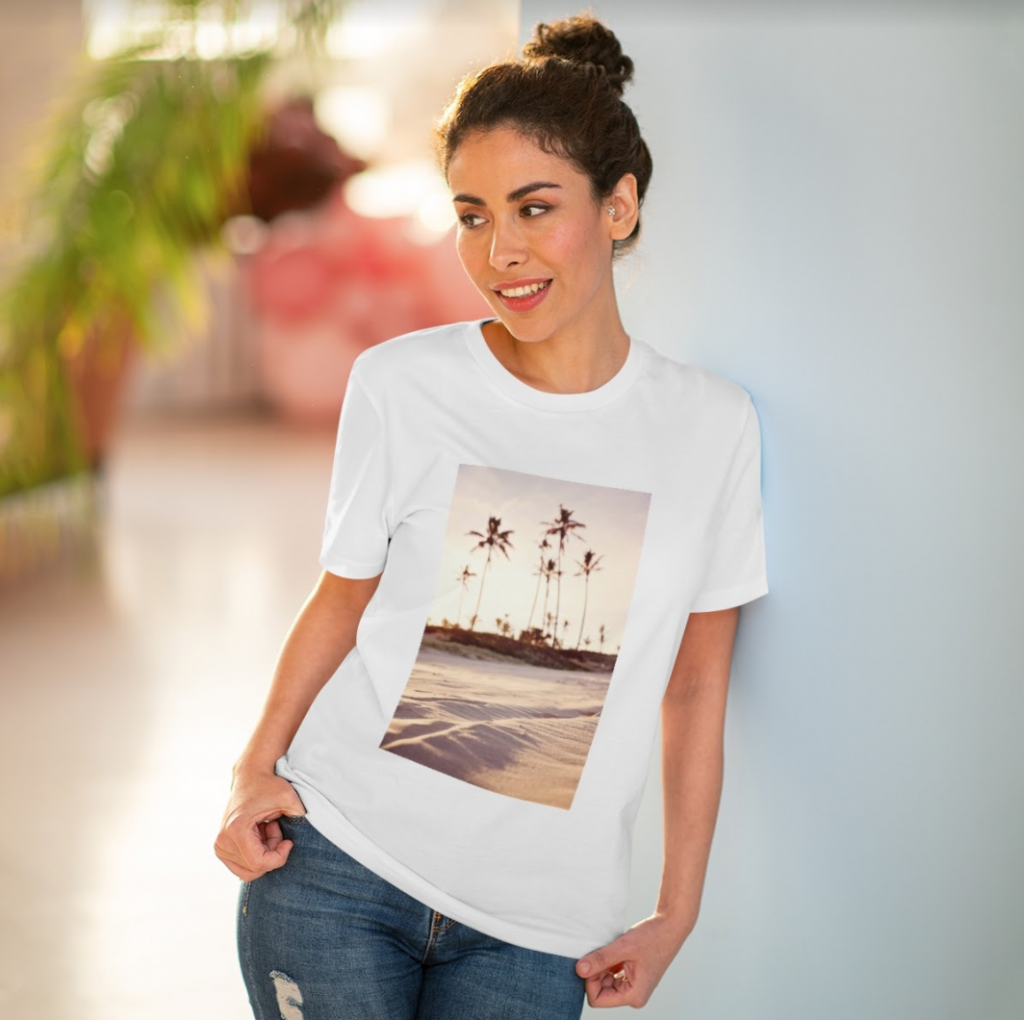 You don't need to go to a professional studio to get the photos right. With just a couple of things, you can arrange the photo shoot at home or anywhere you wish. Here's what you'll need:
Camera. If you don't have one, a smartphone with a good camera will do, too.
Tripod. Whether you're using a professional camera or a phone, a tripod is a must-have for stability.
Natural light. This one is easy, too. If you have a window, you have natural light – it will help to 'shape' your products better. But if you have or want to invest in artificial lighting gear, that will help you lots when there's not enough natural light coming from your window, or when it changes.
Model. Don't photograph your t-shirts on a hanger – people need to see how your clothing looks on an actual human. But if you can't get anyone to pose for your photos, get a mannequin – it works, too.
Tip: You can use Placeit or Printify's mockup generator as an alternative.
Add the Final Touches With Photoshop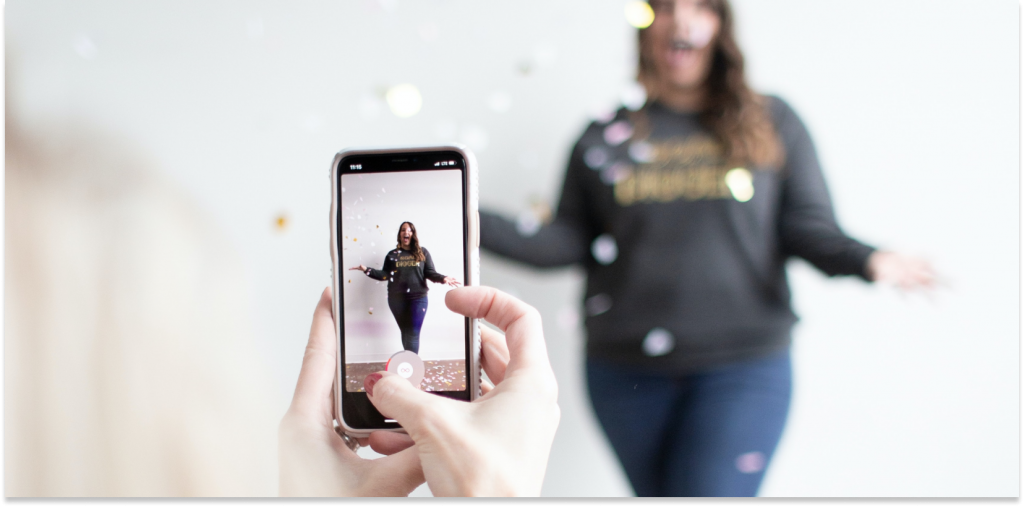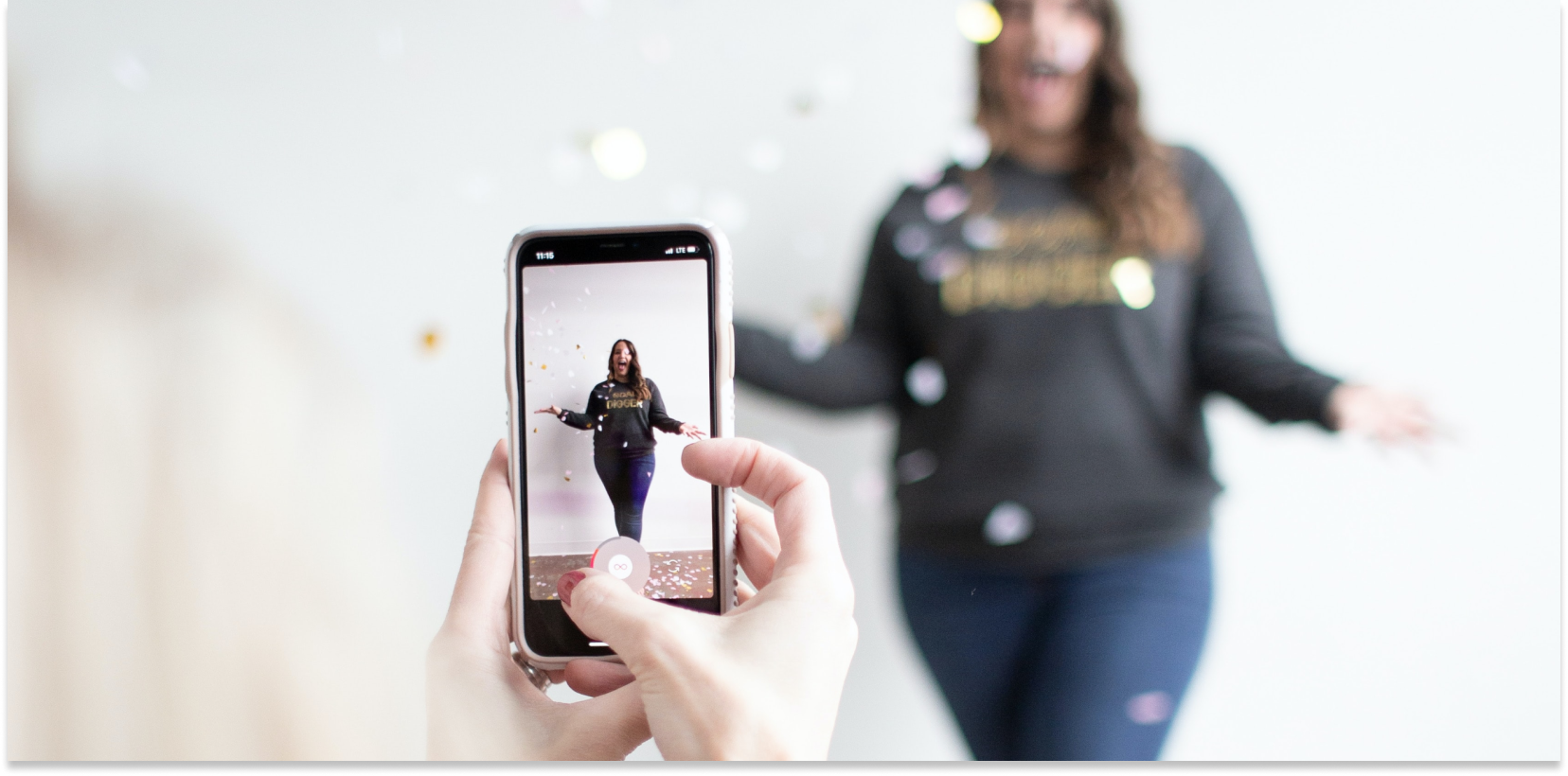 There still are some final fixes, such as adjusting the colors. Like red, some of them might need to be edited a little since it's more challenging to get it right during the photo shoot.You may also want to play with white balance, contrast, or add some branding like logos to your photos for consistency.
Photo Ideas for Apparel Ads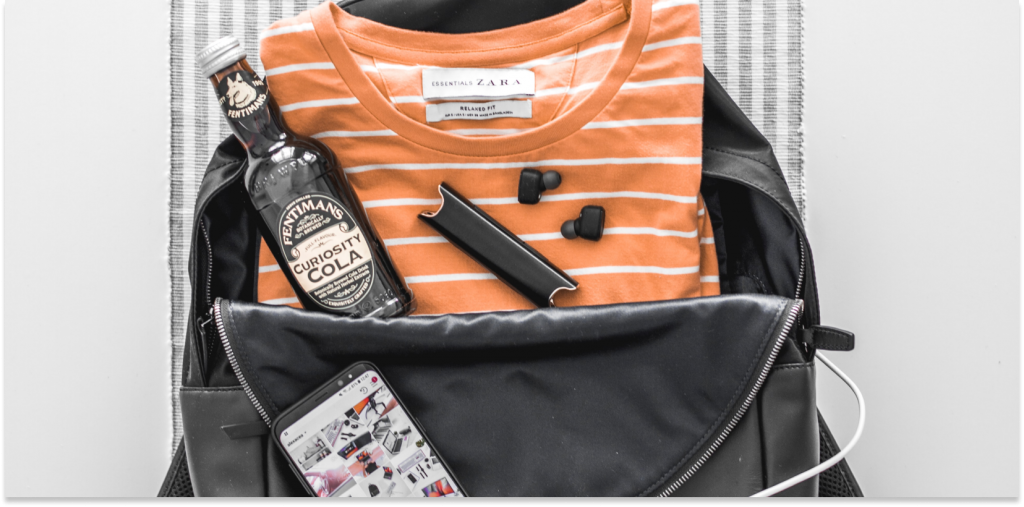 Now that we got the overall idea of a clothing photo shoot covered, here are some additional ideas on how to best showcase your brand.
Use emotions. Shoot your models in action. For instance, you could have a couple wearing your t-shirts while acting cute or funny. Your photos will look more relatable, and the positive emotions will extend to your products, too.
Be dynamic. Get your models to pose in different positions – standing, jumping, sitting. This will help you to showcase your products from various angles.
Try different scenarios. Depending on what you want to say with your brand, you could show your clothing in many different situations. For example, you could have your photo shoot in a park, in a coffee shop, at home… You can recreate a working environment or a brunch with friends. You can be more down-to-earth or go for a more fancy look. By trying different ideas outside your home studio, you will have more natural-looking photos and will be able to appeal to wider audiences.
Adjust your photos for social media advertising. Once you have your photos done, it's time to adapt them for multiple uses. In this post, we're focusing on photos for ads on social media, so here are some pointers on requirements to follow.
Image Requirements for Facebook Ads
There are many different ad placements on Facebook – starting from your usual news feed ad to an ad messenger. If you want to know which type of Facebook ad fits you best, look at this Facebook ads guide for beginners. But for now, let's look purely at the image requirements for some of the most familiar types of Facebook ads.
Facebook Feed images
Used for ads that appear in your Facebook feed.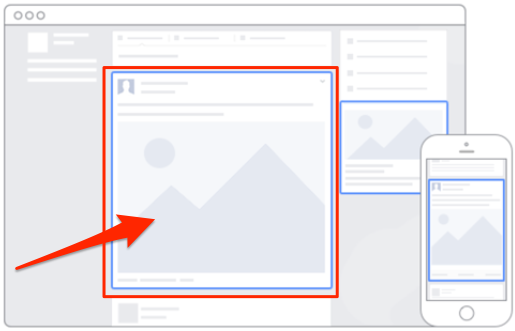 File type: jpg or png
Animated GIFS need to be uploaded as a video ad
Image ratio: 1.91:1 to 4:5 (1.91:1 to 1:1 with link)
Use the highest resolution image available
Have no more than 20% text on the image
Tip: Read more here to make sure your image and text ratio is good to go.
Facebook Stories Images
Used for ads that appear between user stories.
Image ratio: 1.91 to 9:16
Use the highest resolution image available
Leave about 14% (250px) of the top and bottom of the image with no text or logos (otherwise, you're risking covering important information)
Facebook Right Column Images
Used for ads that usually appear in the right-hand column of Facebook pages when browsing on desktop.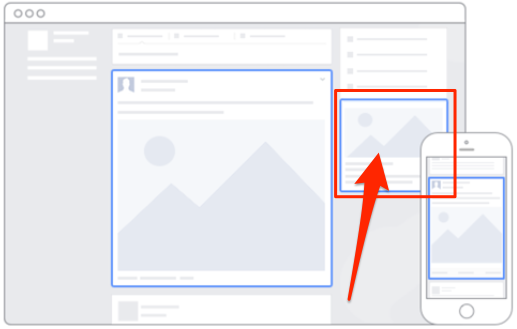 File type: jpg or png
Animated GIFS need to be uploaded as a video ad
Image ratio: 1.91:1 to 1:1
Text is not recommended on images because these type of ads are quite small
Images that consist of more than 20% text may experience reduced delivery.
Image Requirements for Instagram Ads
When launching ads on Facebook, you can also choose placements on Instagram, such as feed and stories. Below are the main requirements for images.
Instagram Feed Images
Used for ads that appear in your Instagram feed.
File type: jpg or png
Animated GIFS need to be uploaded as a video ad
Use the highest resolution image available
Recommended aspect ratio: 1.9:1 (landscape), 1:1 (square), or 4:5 (vertical).
Instagram Stories Images
Used for ads that appear between user stories.
File type: jpg or png
Image ratios: 9:16 and 16:9 to 4:5
Recommended resolution: 1080 x 1920px
Just like with Facebook ads, don't forget not to overload Instagram ad images with text, too!
Add Great Copy to Your Ads
Read the tips below to find out what kind of text will make your potential customers to increase your Shopify store sales.
Step into your client's shoes. Don't just talk about how great your brand is. Talk about how great the person reading your ad will feel in your t-shirt.
Use numbers. Have a discount? Spell it out! Numbers and good offers attract attention.
Be concise. Sometimes you may need to tell a longer story. However, as a general rule, the shorter your ad text, the better. People have a short attention span, especially when scrolling through their social media feeds. You need to get their attention with the first words and make them interested with a few lines. Leave the details for your product page.
Test. Write a few different versions of copy and run several ads where everything is the same (image, targeting, placement) except the text. This way you'll see what kind of copy works best for a particular audience.
Use value propositions. How are your t-shirts different from your competitors? What makes them special, unique? Use this information in your copy. 
Be consistent. Most people need to see your brand several times before they will have enough trust or interest to check you out. The more consistent your messaging is across different channels, the better for your brand recognition.
If you're looking for an eCommerce marketplace instead of a dedicated platform – have a look at our guide on Etsy Advertising.
Go an Extra Mile to Maximize Your Chances of Selling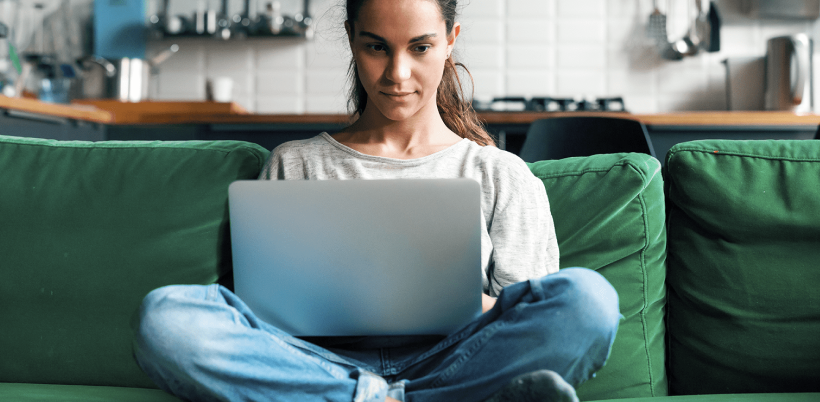 Below are some examples of great Facebook and Instagram ads to give you an idea of what works well. Even though some of the ads are not from the apparel industry, you can still learn a lot from them.
Pro tip: Look at well-performing brands from other industries and test their successful marketing ideas. Instead of copying your direct competitors, you'll stand out from them! And to go even further, make sure to follow a marketing metrics guide to track your progress.
Be Creative With Visuals
This ad by MeUndies shows a great way to use carousel ads on Facebook. Instead of posting a series of different products in one campaign, they chose to divide one photo into several parts to create a catchy ad.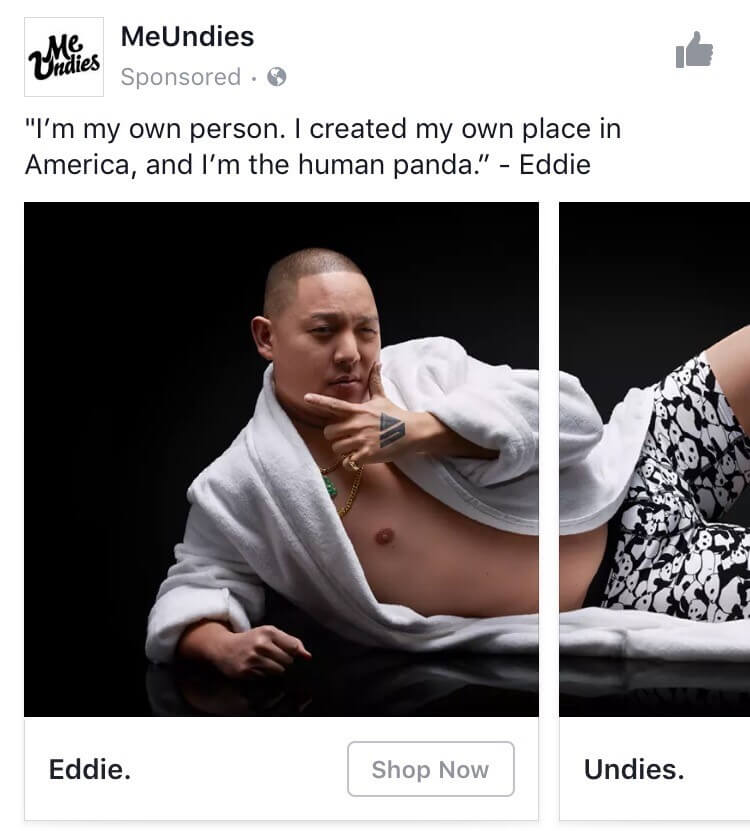 Appeal to Aspirations
Who likes having too many meetings? Judging from the number of memes about it online, pretty much no one. Slack's team cleverly used this fact to showcase how their product can solve this problem. What kind of outfit problems can your t-shirts solve?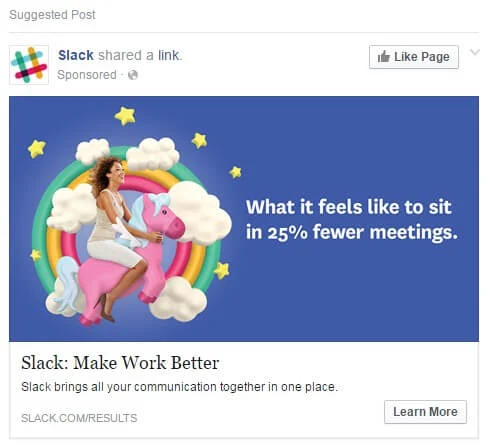 Get Personal
Storytelling is still big in the marketing world. What kind of story can you tell with your brand? Maybe you could use your story about how you created your brand. Or maybe people who buy your t-shirts would like to tell their stories about how your t-shirts empower them? Either way, this kind of content can fuel your social media campaigns and even lead to greater content opportunities if you choose to start a blog and begin telling longer-form stories in the form of articles, case studies, or guides for your customers to learn from. The possibilities are huge here!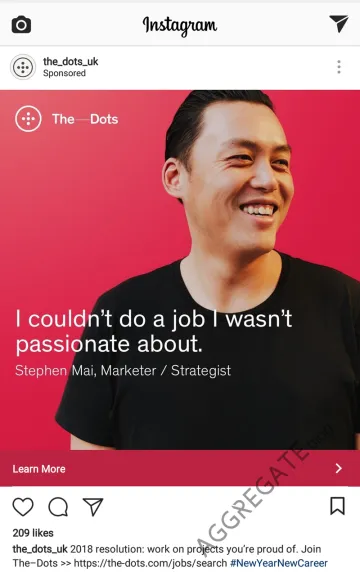 Final Words
To sum it up, if you want to sell your t-shirts on social media, you need to take your photos seriously – apparel buyers are very visual. Combined with a great copy and some technical knowledge (you need to know how to crop your photos), you will be just fine!
This article was made through a collaboration with sixads – an app that provides ad exchange and automation services for online stores.
Want to know more ways to attract buyers to your online store? Connect with sixads on Facebook, Twitter, LinkedIn, or YouTube!
Share the article
Topics