How to Make Embroidery Designs and Patterns With Print on Demand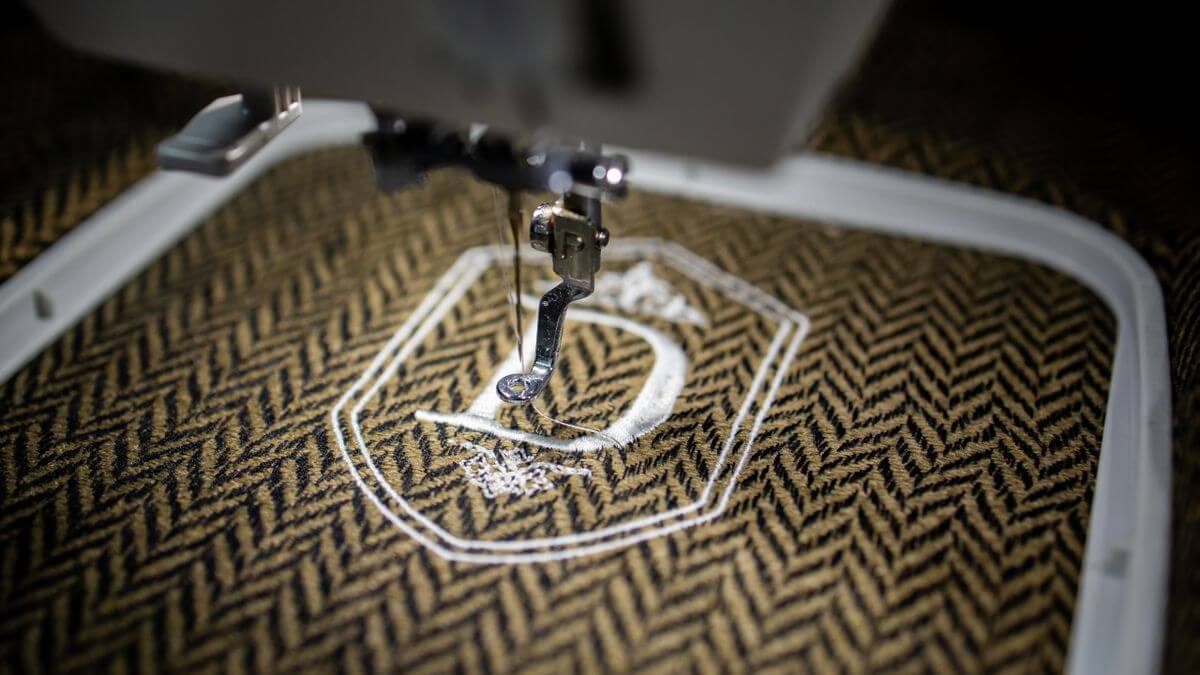 Embroidery is beautiful and adds quality, durability, and elegance to any project. 
But traditional embroidery techniques are time-consuming, demanding manual skills and a steep learning curve. Learning how to make embroidery designs and your own patterns for old-school embroidery also takes time. 
However, Print on Demand allows you to apply the sophistication of embroidery to your products with less hassle.
You no longer need to draw with tracing paper or expensive software for creating hand embroidery patterns before stitching them. It's now possible to embroider a product in a short amount of time with professional results.
In this article, you'll learn how to create embroidery designs using Print on Demand.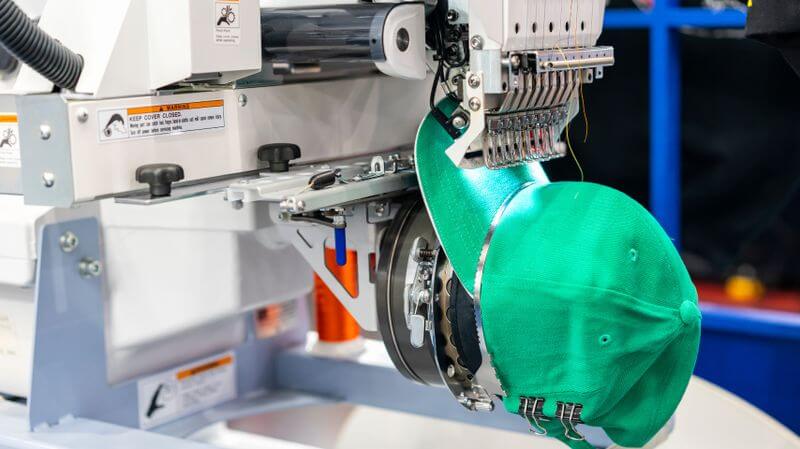 Embroidery is the craft of stitching designs into fabric. When done by hand or with electric sewing machines, the technique requires transferring a design to the object or following an embroidery pattern printed on paper. 
The most common way to do it is by drawing patterns with the aid of tracing paper and pencil or a similar physical resource. All the paths for the stitches need to be carefully calculated and followed precisely. 
Print on Demand takes the art to its last technological stage – now, tracing your embroidery pattern separately is no longer required. 
Your role in the process is to create your custom embroidery designs according to templates, while the print providers take it to the final step with special embroidery software and machines.
So, instead of asking yourself how to make your own embroidery pattern by counting threads and stitches, your primary concern is learning how to make embroidery designs on a computer.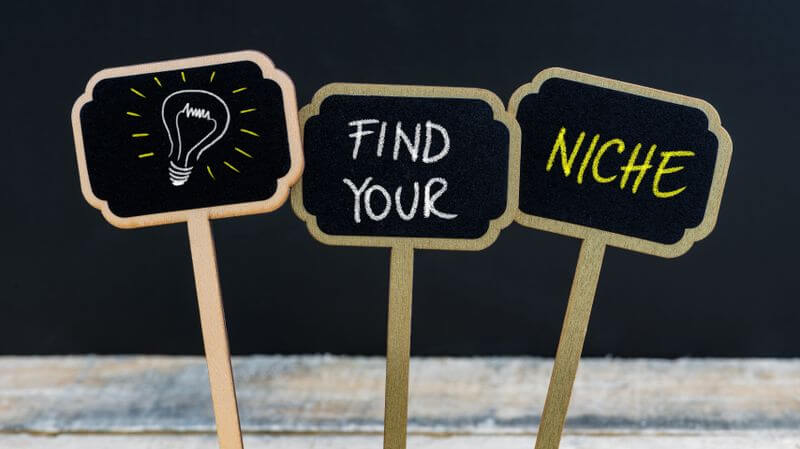 In any business, targeting the right customer is essential. Based on your uniqueness, you'll have customers more inclined to buy what you offer. 
Therefore, before learning how to make an embroidery pattern or design, take some time to consider who are your potential customers and how to offer the best value and experience: 
Consider what your unique selling proposition is. What do you have to offer that adds value and separates you from the competition? What do you stand for? How can you improve the life of your customers?

Who are the customers more aligned with your values? What is their age, income, education, hobbies, interests, and geographies? 
From the beginning, check your competition. Use search engines to look for sellers offering something similar to your product in a similar niche. What are their bestsellers? What do they do well, and what are their weaknesses? 
Depending on your platform or marketplace, you'll have different search engines and analytics. Most platforms will also provide you with a data collection system.
Natural Niches for Embroidery
As embroidery is remarkably durable, the technique is often used to display company logos, names, or advertisements in staff uniforms and apparel.
However, embroidered apparel appeals to a wide range of customers, and the technique can be found in business uniforms, caps, sports team apparel, or preppy fashion. 
These are natural niches for embroidery products with Print on Demand:
Sports teams matching apparel

Company uniforms and promotional products

Hobby-themed gifts

Souvenirs for graduation, class reunions

Preppy fashion
See more on niches and targeting customers in our blog and video. 
What Makes a Great Embroidery Design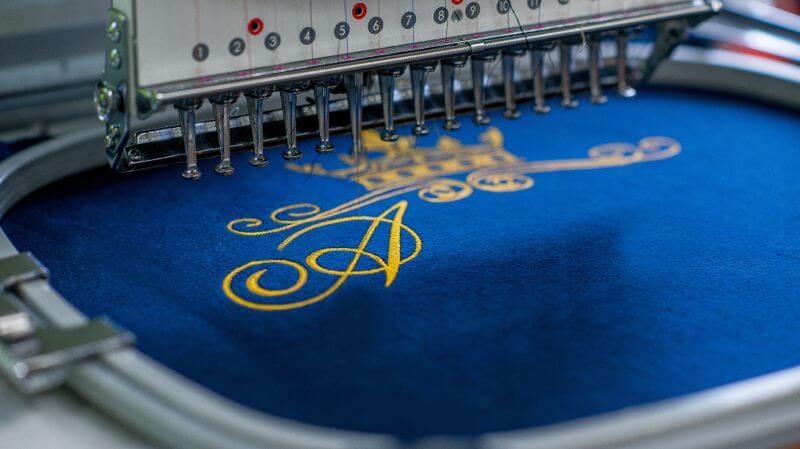 A great embroidery pattern for print on demand should be simple and clean, with larger graphic elements, avoiding small details.
Color gradients and pictures don't translate well with embroidery – stick with the 16 primary colors and go for simple designs.
How to Make Embroidery Designs for Print on Demand
Here's a simple step-by-step guide to creating your embroidery designs. 
1. Read Our Embroidery Design Guide
Always follow our
guide
when preparing your custom patterns and designs. Here are its highlights, for your convenience: 
Use simple elements with clean lines, and keep them in a single layer.

Avoid intricate details.

Keep in mind that small areas of negative space will be filled during the digitization.

Use large characters and letters.
2. Download Our Embroidery Templates
Drawings for embroidered products can't be resized or repositioned once uploaded to the Mockup Generator. 
Before creating your embroidery patterns and designs, download the free Printify template.
3. Create and Draw Your Design
You can choose your preferred software to create your embroidery patterns and designs, but you'll need to check if it can load Printify templates and export files to JPG or PNG.  
To start drawing your embroidery pattern, you must open the templates provided in the formats .AI and .PSD.
Popular and professional options that read vector images in these formats are Adobe Photoshop, Adobe Illustrator, or free quality software like GIMP or Photopea. You can also check some of the best graphic design software in our article.
Be aware that professional software has a steep learning curve. Learning to operate it, however, is more than worth your time. 
You don't need to acquire expensive embroidery software such as the Embrilliance Stitch Artist that connects directly with an embroidery machine.
The Embrilliance Stitch Artist works with special embroidery file types. The program can export files to vector images in SVG format that Adobe Illustrator or GIMP can load. However, it can't load or export the template files to JPG or PNG.
Measurements and Resolutions
Custom designs should be simple to embroider, but you still need to prepare high-quality resolution images with at least 300 DPI. Follow these recommended dimensions:
The minimum recommended resolution for

hats

(including caps and beanies

)

is 1200 x 720 px.

The minimum recommended resolution for

tees

,

polo shirts

, and

jackets

is 1200 x 1200 px.

When drawing

shapes

, use the thickness of 0.05″ (1.3 mm) to 0.5″ (12.5 mm). 

The better measurements for

letters

are the minimum height of 0.25″ (6.4 mm) for lowercase and 0.3″ (7.6 mm) for uppercase.
Take a look at the following design requirements: 
Use only the 16 thread

colors

in the template, with no gradients.

Avoid using transparent areas outside the image, as they'll be

cropped

. Transparent areas on the picture's edges will be removed and the image resized.

Turn off visibility for the template layers, embroidery thread colors, and instructions.
After creating your embroidery pattern or design according to the template and specifications, export it as a high-quality resolution PNG (with a transparent background) or JPEG file with at least 300 DPI. Don't worry about digitization at this point.
5. Upload Your File to the Mockup Generator
Now that your artwork is designed according to the template, you must pick a product and upload your embroidery pattern to the Mockup Generator. 
Pick the product you want to embroider in the Printify

catalog

.

Then, choose the preferred print provider and edit it in the Mockup Generator. Click

Start Designing

.

Use the different visualizations available in the Mockup Generator and pick the colors you want your product to be available in. 

Click

Save Product

.

Edit

the description and prices. 

Choose the main picture and color. 
6. Leave the Digitization to Us
An embroidery machine can't immediately use standard image files in formats like JPG and PNG or an SVG vector file, as each machine has its particular thread number or stitch type. They first need to be digitized.
Digitization is converting a file to a format with patterns that embroidery machines can recognize. The digitized file is the modern equivalent to the traditional custom embroidery patterns on paper used with hand embroidery. 
Merchants don't need to worry about purchasing special embroidery software for creating their digitized files. The print providers will digitize embroidery designs for free, according to their machine specifications, such as stitch types and number of threads.
Don't Forget About Quality Assurance
Quality assurance is fundamental to maintaining consistency and delivering value to your customers. To ensure the quality of your products meet your standards, focus on the two following factors:
Double-check every detail. Confirm if the recommended dimensions and resolutions are following the guides and templates. 

Always order samples when adding a new product to your store to check how your drawings will look stitched in fabric.
Bonus Tip: Hire an Expert to Create Designs for You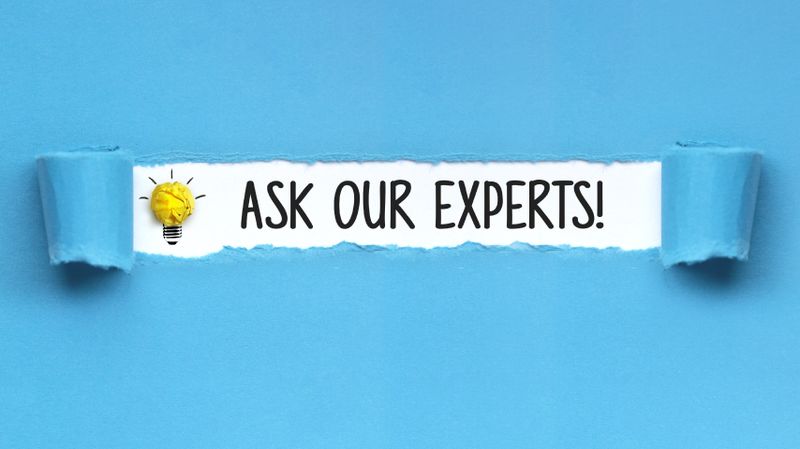 You can also hire an expert to provide you with professional graphic design. 
The Printify Experts program makes that easy, connecting you with graphic design, digital marketing, storefront set-up, or content creation professionals.
Why Choose Printify for Selling Embroidery Products
When choosing your partner for embroidered products with POD, Printify offers the best value for your business: 
Free digitization of embroidery patterns

Streamlined fulfillment

Wide print provider network

Geo-routing (items can be routed to closer print providers, saving shipping time, costs, and customs)

No minimum orders for any product

Simple integrations with marketplaces and eCommerce platforms

Top tier 24/7 merchant support
This article taught you how to make your embroidery patterns for POD with Printify. You learned the basic embroidery techniques and preconditions for POD, from drawing your embroidery patterns to applying them to custom products.
You also discovered that POD makes it possible to quickly produce embroidered products without needing to purchase expensive embroidery software, automated sewing machines, or learning demanding techniques. 
Now it's your turn. Draw your artwork while Printify stitches your inspiration and brings it to life.
Share the article
Topics