Embroidery is the process in which an image or design is stitched onto fabric.
Embroidery is the process in which an image or design is stitched onto fabric. Using various types of threads, any image, word, or shape can be embroidered onto any material. Most often, embroidery is used to display business names or logos onto apparel for uniform purposes. Embroidery is often used on a variety of types of clothing for merchandise and advertisement.
By using special embroidery machines, you can prepare any embroidery design for stitching (digitally, of course). The image will take shape and be permanently displayed on the article of clothing. The machine will then transmit that image onto the chosen piece of apparel using clusters or a series of stitches.
Embroidery offers several benefits over other forms of image printing. Some of these include:
Designs don't have only to be stitched directly onto clothing. You can also use embroidery to create tags or patches.
Tags are small labels, usually containing names or words. The word is embroidered into a small strip of fabric which can then be affixed to an article of clothing. If the tag needs to be relocated to another garment, you can simply unstitch and restitch into place. This is ideal for name tags used in workplaces or for uniforms.
Patches are usually larger images, words, or phrases that are stitched into a bigger piece of fabric. Often attached to an ironable adhesive patch, people mostly use them for logos or artwork. Many brands and companies use patches for advertising that people can stitch or iron onto their clothing.
Preparing for a Custom Embroidery Order
Custom embroidery options are as varied and variable as the ideas that create them. Many specific details must be considered when placing an order for custom embroidery, including: 
Where will the embroidery be needed? Typically, most embroidery is done for uniform purposes, depicting the company name or logo or an employee's name or rank. There are a few locations that are embroidered, and most are found on the front of the garment, such as:
Alternatively, some companies have a larger logo or name on the back, running along the shoulders and below the collar. This is ideal for businesses with employees whose backs are visible to the customer, such as baristas in coffee shops.
Most often, the default for chest positioning is on the left side, as this allows for easy identification by customers. When placing an order, it may be necessary to specify if this is desired on the other side. Due to the tight, surface-level nature of embroidery, it cannot be done anywhere where buttons or zippers are, so this must also be kept in consideration.
The specific details found within a design can prove problematic with embroidery. Any designs incorporating small text or dots will be difficult to achieve with accuracy. Gradients and shading also prove problematic. This is due to the threading nature of the fabric used in the stitching. For this reason, most embroidered logos tend to include thick lines, solid colors, or words. Generally, it is good practice to ensure all lines are at least 0.3cm thick and text is at least 0.5cm in height. 
Though not every color is available, embroidery can replicate a vast majority of them. Using specifically dyed threads can help to create almost any shade. Though, as previously mentioned, graduated or shaded colors are very difficult to create. Solid colors are ideal, with most embroidery using black, white, or red as the most common colors.
The location will mostly determine the size of the embroidery it is being stitched. Logos across the center of the chest or back are better being larger. With pocket or sleeve embroidery, the designs tend to be smaller or simplified. Bigger designs can be overwhelming for the garment, whereas smaller ones may prove difficult to see.
Some general dimensions used by many embroidering companies are:
As the size of the logo shrinks, so too must the design that will be embroidered. It is a good idea to keep this in mind for logo designs. Some companies opt for alternative designs for when they are made smaller.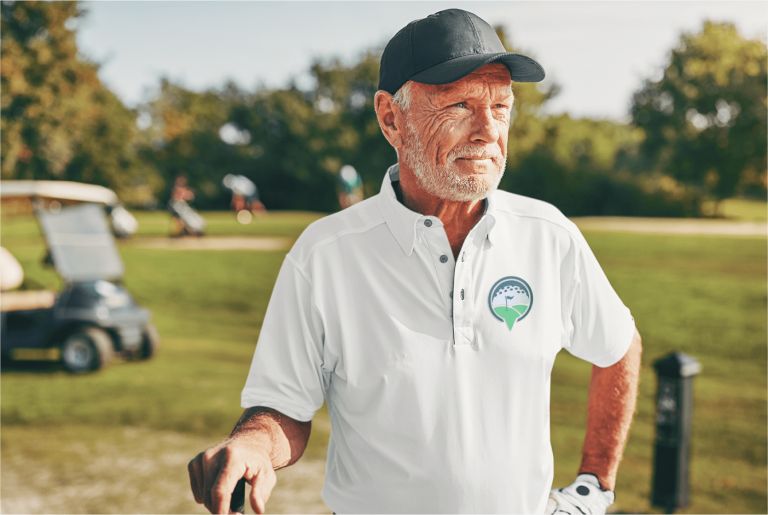 Custom Embroidery vs. Printing
Both embroidery and printing are great options for getting custom images onto clothing, but what benefits do they hold?
The size of the order will determine which of the two types are the cheapest. Printing is good for large orders of mass-produced images, but for smaller, more detailed orders, embroidery is ideal. This is largely due to the setup fee required for screen printing orders. Whether the order needs hand embroidery or machine embroidery, the setup costs are much cheaper. 
If large images are required, then printing is the better option. However, for company logos or other merchandising options, embroidery is the best choice. Due to its sturdier nature, embroidery is ideal for workwear and better at offering advertisements on articles of clothing. This also makes it much more cost-effective for logo printing, as smaller designs cost less to produce. 
The Quality of the Overall Product
While screen printing allows for higher levels of detail and variation of design, the printing process can lose detail overall. Printed designs do not last as long on clothing, fading or peeling after multiple uses. With embroidery, smaller designs are made with high-quality materials for a solid and hardy product. The fabric nature of the product makes embroidered products much more versatile without tearing, fading, or peeling. For these reasons, embroidery is ideal for a busy environment. 
Embroidery is versatile in use. Embroidered designs can be threaded into almost any shape, which is why it is ideal for clothing and accessories such as hats, caps, bags, or trousers. Printing, by contrast, requires a flat surface, meaning it is very limited in where and how it can be applied. Generally, printing is only good for the front or back of shirts, jumpers, bags, or posters.