10 best products to sell in the summer season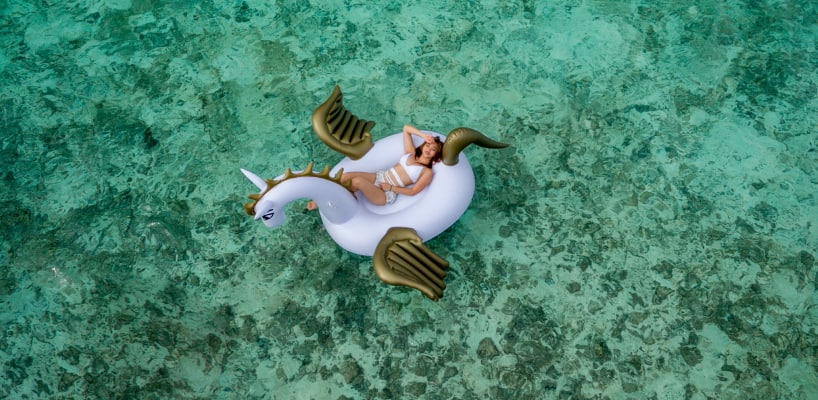 Alas, we're getting closer to longer and warmer days, which means it's time to get your summer designs in order!

Packing your catalogue with equal parts of trendy and evergreen products will ensure a steady trickle of sales throughout the season.

Best Selling Print-On-Demand Summer Products
For summer 2019, you can start off by picking some (or all!) of the items from our top-selling summer products to kick off your best season yet.
This sleeveless, summer-ready tank top can easily become your seasonal bestseller. Not only it is one of the most favourite types of performance tanks (perfect for hitting the gym or a bootcamp session in the park), with the right colour palette and a good design concept, it can also become a staple of casual wear.
Not only are they becoming a staple fashion accessory, quirky and funny socks are also a great upsell tool. You can match designs with t-shirts, tanks, and other apparel in your store, or create an entire line dedicated to celebrate summer no matter the season.
The unisex jersey tank is a wonderful summer product as it provides you with the opportunity to explore the "matching outfits" concept. With matching designs for men and women, it fits the bill to become the go-to item for festival-goers, newly-weds and holidayers.
This tri-blend racerback tank is super popular due to its longer length and a flattering, slim fit. Whether you decide to sell it as part of the gym essentials or just as a lightweight, summery top, it offers the opportunity to sell in volume and at a competitive price.
Summer needs the tote bag as much as we need summer! It's a bag that can hold anything: from lunch boxes and sunscreen to a pair of sneakers and a watermelon. And if it features the right design, a tote bag can easily serve as a fashion statement, too.

Often referred to as the 'beach tank top', the flowy racerback tank is a perfect addition to your summer collection.

As one of the summer season's must-haves, the humble beach towel lends itself beautifully to colourful, vivid designs. Make sure you're leveraging the latest trends and colours to make your designs irresistible and drive up the sales.
Love 'em or hate 'em but we simply cannot live in summer without them. The must-have of anyone's summer wardrobe is a great way to play around with unisex designs and use it as an upsell tool. It's also a staple piece for newlyweds, festival-goers, and free-spirited beach revellers.
As many fast fashion brands have shown, investing in new, on-trend bikini designs every year is the way to go. The consumer is already used to buying a new bikini for a new season, so all you need to do is put a unique spin on the industry's latest trends and make sure they buy it from you!
The new big trend is cool and funky water bottle designs. And of all seasons, summer is when customers will want to make sure they are well hydrated. This stainless steel bottle is not only good for the planet, but with the right design, could be excellent for your revenue too.

Whether a warm summer night on the town or hitting the yoga studio this Women's Crop Top is versatile, stylish, and comfortable! 5 sizes, 4 base colors.
Already found what you were looked for?
Make it happen right now.
How to determine the price of the product?
When trying to determine the price of your products, you should consider a number of important factors.

First of all, study the market and figure out what your competitors are charging for similar products – a quick browse on Etsy or Amazon will give you a pretty accurate range for every product.

Then you should also think about whether you want to cost your products based on the value customers attach to them or based on the costs to produce them – the stronger your brand, the higher perception of the value will be.

Another obvious aspect to consider is costs – make sure you work out all direct and indirect costs related to getting the product on the catalogue. This can involve design costs, shipping, marketing and so on.

Finally, keep a close eye on the market. Sometimes, merchants can get away with charging much higher prices for emerging trends or time-sensitive products, such as potential Valentine's Day gifts or festival-specific merchandise.

Stay ahead of the curve
Summer brings easy beachy vibes and the burning desire to pack your wardrobe with colours and designs that instantly spark joy. But how can you know what's trendy and what's so 2018?

By keeping an eye on what the influencers, Instagrammers and fashion giants are posting on their feeds. The greatest inspiration can be found online if you know where to look, and we've got the inside scoop.

Instagram

This is a treasure trove of inspiration because that's exactly where your customers hang out, like, and watch their favourite fashion icons present the latest trends. You can't go wrong by following a few influencers, fashion brands and magazines to get the latest scoop on what's hot.

Summer hashtags to follow and use:

#springsummer2019
#summer2019
#summerstyle
#summeroutfit
#summervibes
#summerdress
#summer2019
#summergoals
#springwatch
#springfashion
#springoutfit
Make sure to also have a look at what your competitors are doing. The best way to stay ahead is by being in the known. So get yourself online, and keep an eye on what colours and designs are getting the most likes.
Hottest summer trends
Every year we see a new trend emerge in the summer. Last year it was the cherry prints and endless unforgiving stripes. This year, it's sunset hues, tie-dye, and animal prints.

Colour palette

Burnt orange, terracotta, wine and rich red are the colours lining catwalks for summer 2019. Not a big shift from last summer, but these rich hues are excellent for designing statement flip-flops and tote-bags.

Neon is also making a come back from the 60s, and it's a welcome change after the gloomy long winter months. With plenty of festivals to prep for, splashing a bit of neon pink is a great way to make your t-shirts and tank tops stand out.

If you're looking for a more universal option, you can't go wrong with a minimalistic pastel palette. The pleasingly muted neons and natural tones have taken the world by storm and look like they are here to stay. Great for creating product designs that can be recycled for any season later in the year.

Prints for AOP products
The decade of inspiration for 2019 is the colourful 60s, so it's not surprising to see tie-dye also make an appearance. This is great news, because tie-dye is a print that's easy to make, and looks good on any product – towels, t-shirts, tote bags, mugs, flip-flops or bikinis.

The usual suspects like flowers, butterflies and animal prints are still in high demand. Although, rather than leopard and tiger prints, giraffe spots have taken over for the summer. Keep it cute and minimal with your prints, and take inspiration from the colour palette of 2019 when it comes to designing. Opt for abstract pastel animal prints on t-shirts, totes and bikinis, and keep it natural for beach towels and mugs.

Don't forget to have fun with your prints and throw in the classic tropical, pink flamingo and beachy prints into your catalogue. Summer is about being carefree and having fun, and so should you with your designs.
Marketing tips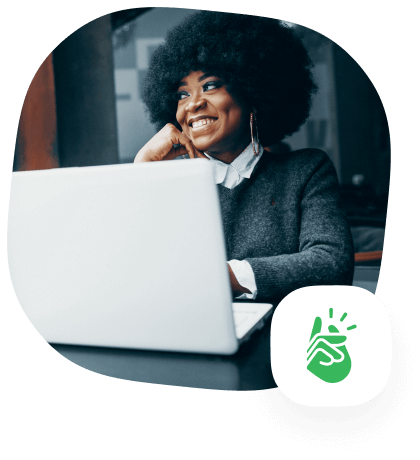 Prep in advance

Like with any seasonal marketing strategy, you should start early. Get to know what people are searching for and when with Google Trends. Check out Keywords Planner to find the hottest keywords trends, and use that to inform your tags, titles and product descriptions.

Tap into summer festivities

Another way to stay top of mind is by aligning your products with key summer events. Think about big celebrations like the Father's day, 4th of July and Tour de France and include special promotions and designs to help customers celebrate them.

Also, don't forget the large list of festivals taking place. Starting with the queen Coachella and ending with local festivals to you. Customers are out in force looking to buy trendy outfits for events like that, so it's a great time to get creative with designs and include his & her items.

Social proof your designs

Stay active on social media, especially on Instagram. People shop with their eyes, and if they see your products on happy smiling customers they'll be more likely to buy.
In fact, 70% of customers will trust a recommendation from someone they don't know, so get engaging with your audience.

Key takeaways?
Rule number one is to keep your eyes peeled for emerging summer trends and start preparing early. Whether you're relying on Instagram influencers and fashion magazines to find those new hot trends for you or feel comfortable designing your own concepts based on popular themes (colours, characters, typography, etc), building your summer product catalogue long before the festival season opens is the only way to stay ahead of the curve.

And finally, keep in mind that the best strategy for maintaining steady sales throughout summer is to offer both trendy as well as essential items. So even those who don't go to festivals can find a decent tank top to wear on a sunny day.

Share the article
Topics