Get your store ready for the biggest sales event of the year, now!
Track the days until Black Friday in our 2023 holiday countdown.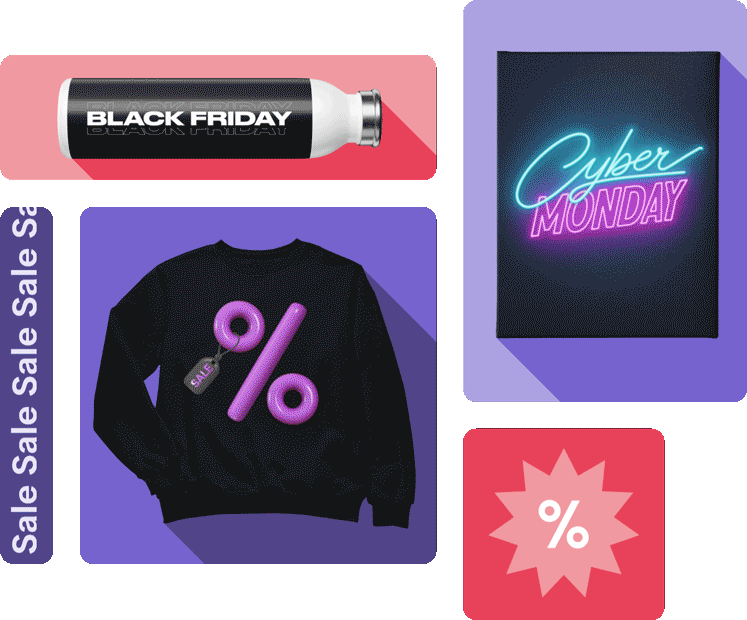 How to Prepare for Black Friday and Cyber Monday
Get your store ready for the holiday rush in advance with these six tips from our POD expert, Leah.
The Black Friday Countdown Timer Is Live
We hope you're counting the hours, minutes, and seconds until Black Friday and Cyber Monday. We sure are. Last year, 91% of buyers in the US planned to take advantage of the October and November sales events and go on their holiday shopping spree early.
The time is now. Retailers have already launched their Black Friday campaigns on their websites and other marketing channels. Don't wait until the countdown timer runs out – start preparing now.
We've gathered up-to-date insights and practical tips to help you create successful Black Friday and Cyber Monday sales campaigns.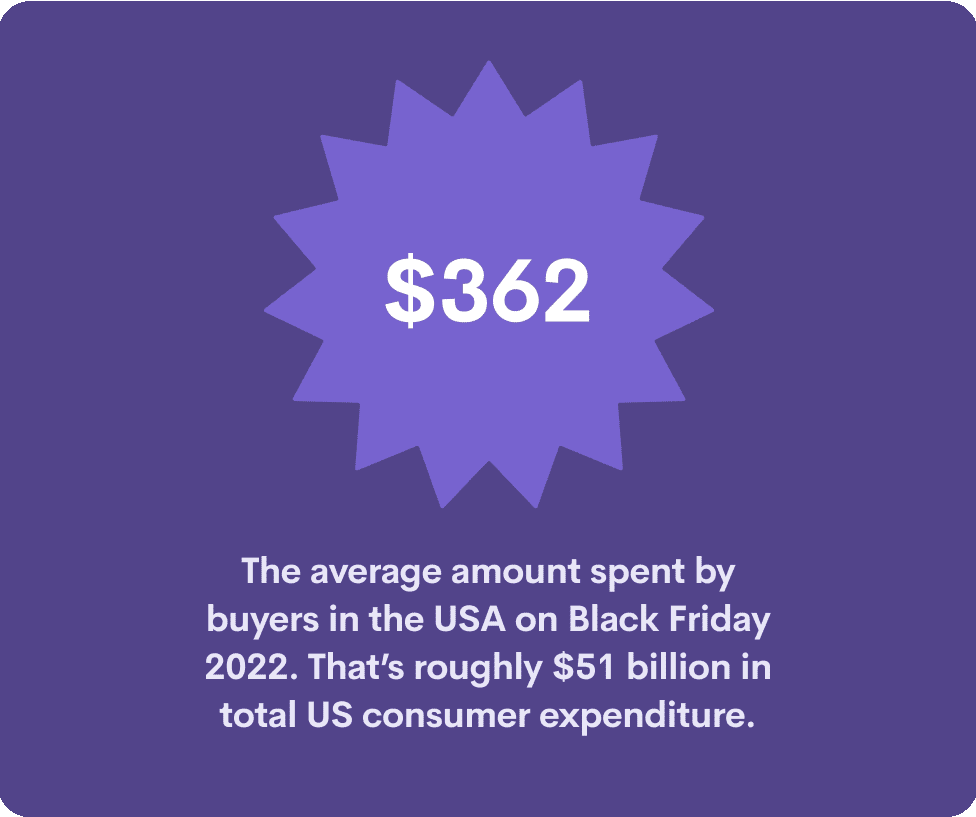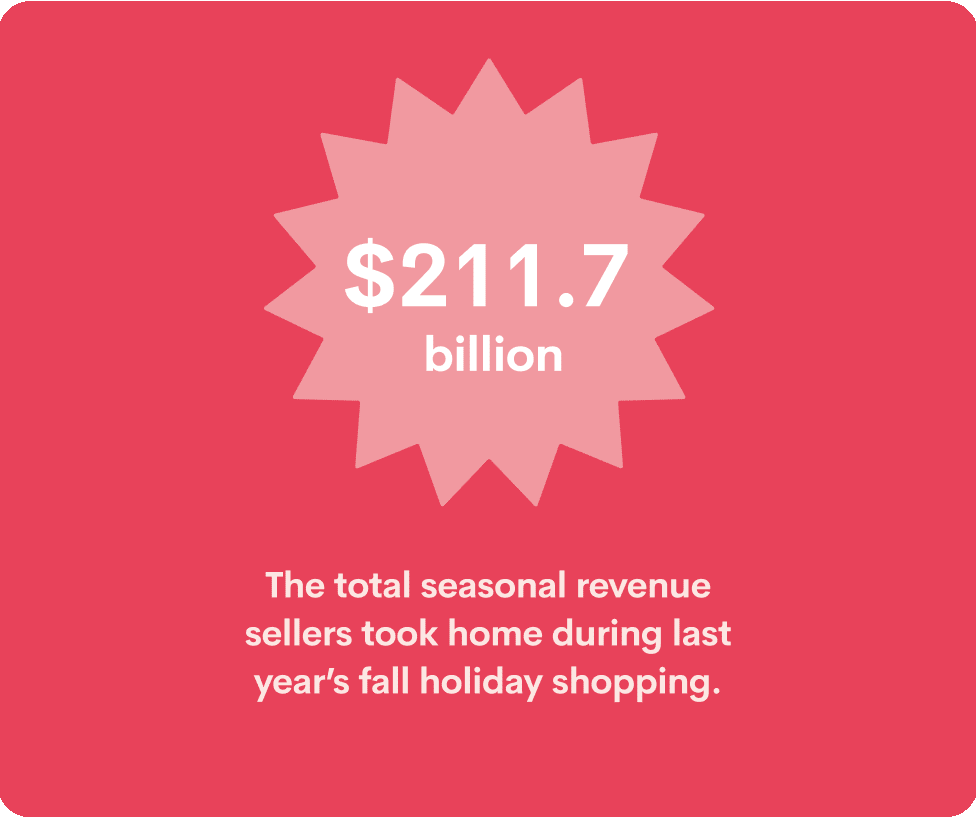 Last year, 76% of American consumers planned to do most of their holiday shopping on Black Friday. Of those participating, 55% chose online storefronts as their primary shopping destination.
Profits like the Black Friday profits only come once a year, so don't miss out!
Black Friday Profits Arrive on November 24
Consider Black Friday as the pre-Christmas shopping season, and you – the perfect seller. This is when people are looking to buy custom and unique gifts for their friends and loved ones, and take advantage of the holiday discounts.
Let's Not Forget Cyber Monday on November 27
The unofficial extension of Black Friday, Cyber Monday, happens on the Monday after Thanksgiving. Last year, it generated $11.3 billion in total revenue throughout the November holiday season, a 5.8% year-over-year increase.
How to Prepare for Black Friday Madness
The clock is ticking and many shoppers are already looking for holiday deals. Make sure your website loads fast, your marketing strategy is on point, and your campaign materials are ready to launch.
Consumers love a good bargain, and there are many types of deals you can create through your shop, like: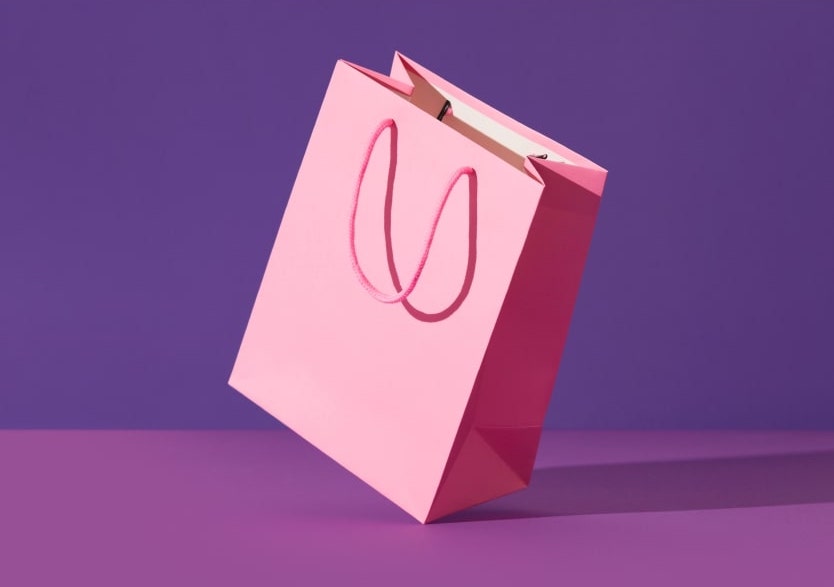 Discounts (percentage or cash)
Last year, people saved 25% on average during Black Friday sales. Pull up your spreadsheets or book meetings with your accountant, and consider how to lower your product prices while still making a great profit.
Make sure people know about these discounts by placing eye-catching banners on your website or marketplace storefront.
Up to 70% of people change their minds about a purchase and abandon their carts at checkout due to unexpectedly high delivery fees.
Offer free delivery to increase the chances of purchase. You can also add a minimum order total to get free delivery.
45% of users open abandoned cart emails, helping merchants recover over 8% of otherwise lost transactions.
Offer a discount and provide a link back to your website to persuade customers to return to their carts.
Pro tip: Make the email more personal by addressing your customer by their first name.
Invite people to subscribe to an email newsletter or engage with you on social media to get a unique promo code for Black Friday and Cyber Week days. This also gets you more leads for future sales.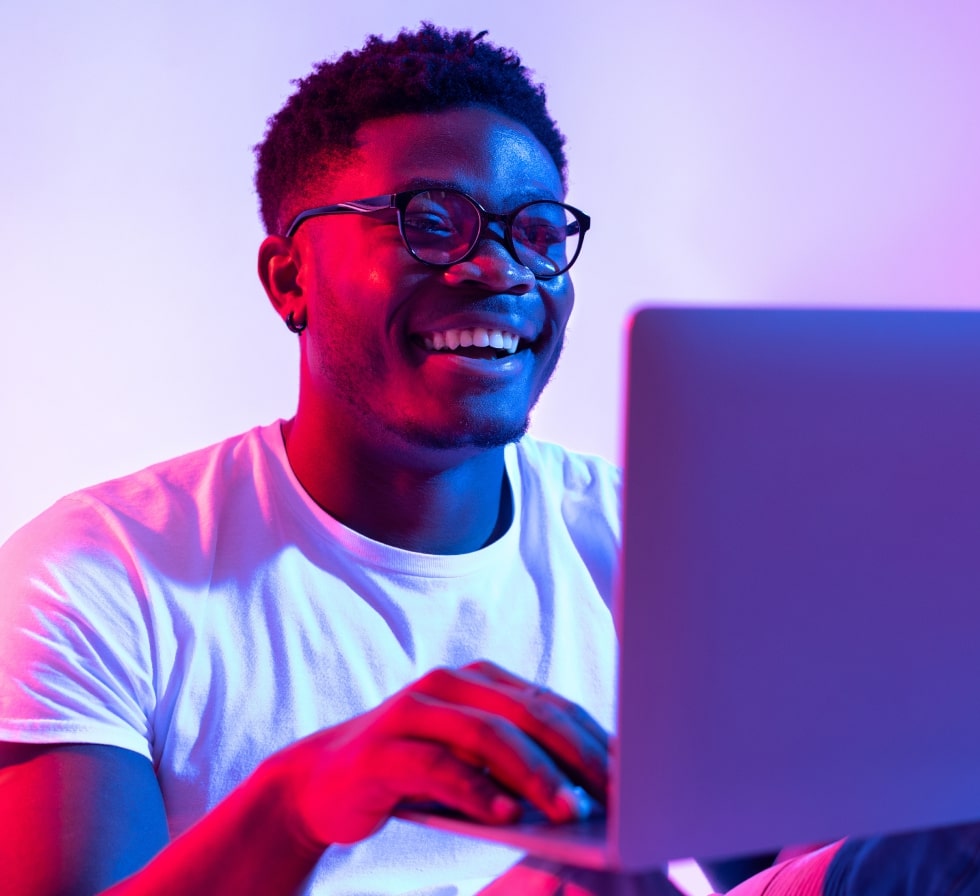 Start an Email Marketing Campaign
Email marketing is still the most efficient way to connect with your customers. Use email marketing to send product recommendations, gift ideas, special discount offers, and even make a Black Friday 2023 countdown of your own.
Each merchant has a different strategy for marketing their Black Friday and Cyber Monday sales. In general, set a good example by preparing your emails now and send a teaser email one week before Black Friday – a launch email on November 17th, and a last-call email before your sales campaign ends.
Create Content to Promote Your Products
Finding the right gifts for your loved ones can often be a challenge. Help your buyers make decisions faster – create blog articles, social media posts, or videos with holiday gift ideas to promote your products.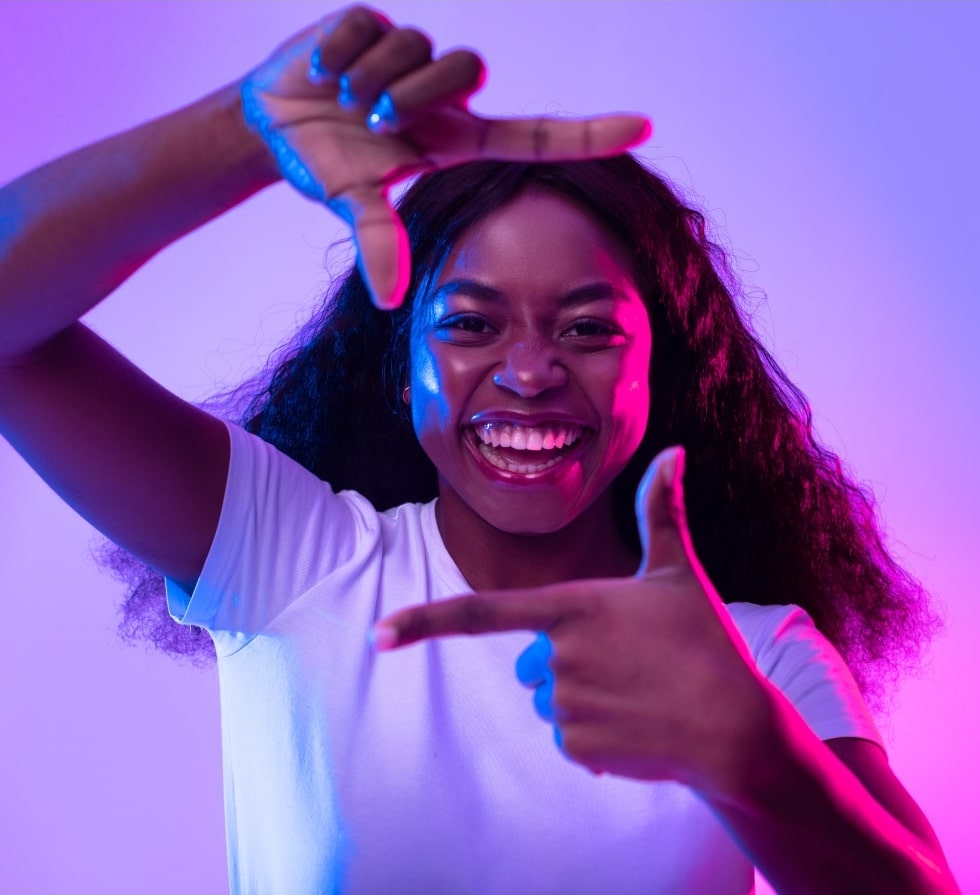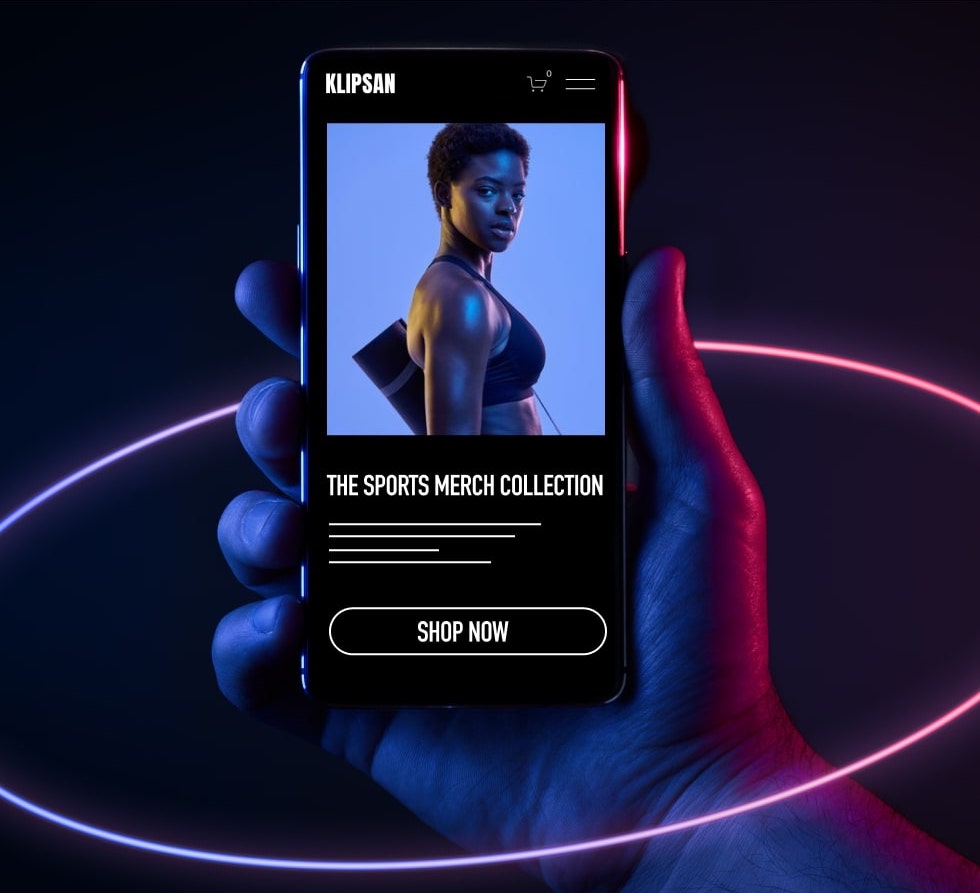 Optimize for Mobile Users
If you have your own eCommerce website, optimize it for a smooth mobile experience. Last year, around 44% of all Black Friday shoppers turned to a mobile screen to buy goods.
Managing all your tasks can be a challenge, so we've put together a list of recommended actions to help you ensure smooth, fruitful Black Friday and Cyber Monday sales. You can mix and match any one of these.
Great products, easy design, and fantastic profit margins mean you have everything you need for a great start to the holiday season.
Printify Is Trusted by Over 2 Million Active Merchants Worldwide, With More Joining Every Day
You don't have to invest money you can't afford to lose into your business. With Printify, you only pay the fulfillment fees, and the rest is all profit.
This is a public service announcement: the Black Friday countdown is live. Save the date – profits are coming your way starting on the 24th of November, 2023.
I don't have to invest the money I can't lose into my business. With Printify, I only pay the fulfillment fees, and the rest is all profit.
I really appreciate working with Printify on my brand. Afro Unicorn was only supposed to be my design on a white shirt. It is so much more. Printify allows me the time to run the business and not work in the business.
Printify helped me start a completely hands-off revenue stream. When you spot a niche that you want to enter quickly, you don't have to worry about buying stock or equipment.
Printify Premium has helped my profit margins tremendously, and spending $20 a month has probably saved me over $200 a month.
Using Printify saved our struggling business of 6 years and gave us more time with our family.
I like Printify products because they tie in with our organisation's message.
I love the Printify Mockup Generator. It keeps everything consistent and allows me to keep my brand looking sharp and professional.
Free Resources to Prepare for Black Friday 2023
In these articles, you'll find more useful tips and tricks for businesses of any size to prepare for this November.
Get Ready for the Black Friday
This is a public service announcement: the Black Friday countdown is live. Save the date – profits are coming your way starting the 24th of November, 2023.