10 Must-Know Tips on How to Sell On eBay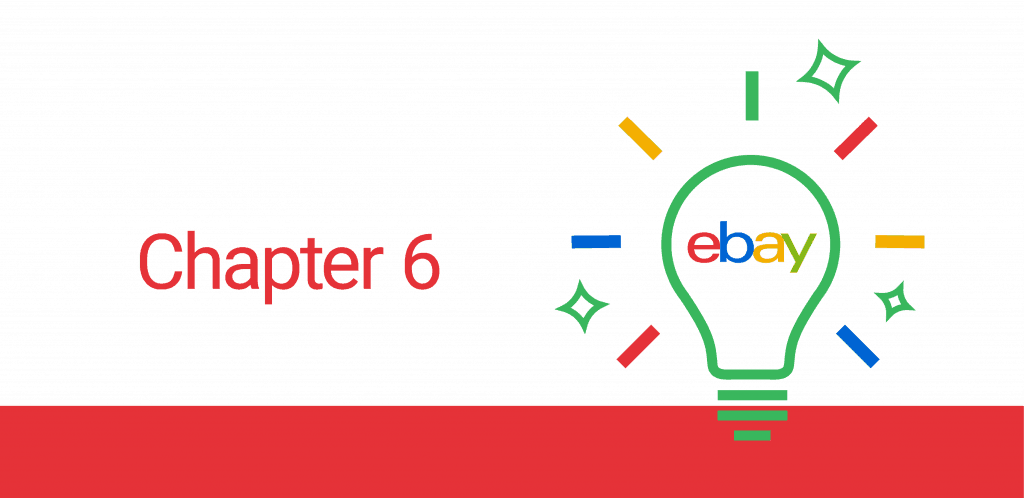 Now that you have learned everything you need to know regarding setting up shop to sell on eBay, it is only fair that we equip you with the best tips to get you started.
Here Are 10 Must-Know Tips on How to Sell On eBay:
Price Items for the Most Profit
Competitive pricing is one of the key factors that set your listing apart and optimizes it for maximum sales. Before posting a product to sell on eBay, understand how to price your item. New sellers often assume that listing at retail prices is a great option. However, looking at active eBay listings of the same product may be a better indicator.
Use Print-On-Demand to Sell
eBay is currently fully integrated with Printify, opening your merchandising world to print on demand. Print on demand allows you to create a diverse range of products like t-shirts, hoodies, blankets, pillowcases, and mugs. Products are printed after each sale and sent directly to customers. You don't have an inventory and you keep all the profit. With Printify, you can design and create custom products to sell on eBay and we will connect you to our network of great print providers who will handle your production and fulfillment at a low cost.
Get Positive Customer Feedback
Positive feedback helps build trust between your store and the customer. Every seller on eBay has a feedback score based on the customer experience. The more feedback you have, the more trusted and authentic you appear as a community member. It is very difficult to get sales with a low feedback score. Improve your feedback score by making sure every customer has a great and efficient experience when trading with you.

Understand Seller Limits
eBay Seller Limits are something every new merchant has to contend with. They are placed by eBay to avoid untrustworthy merchants joining the platform. For new Printify sellers, the seller limit is 10 items or a total retail value of $500 where each item is counted, including the size and/or a color variant of each product. You can only increase your limits if your selling performance and sales metrics are strong. eBay reviews your account every month and adjusts the limits automatically.
Resolve Account Suspension Quickly
After opening a new eBay account and posting your first few listings, you may find that eBay has abruptly suspended your account. This is a common practice that eBay employs to verify sellers' identity in person. To reactivate your account, you need to review the details by calling the eBay support on +1 866-540-3229. The call will take less than 30 minutes and your account will be reactivated after providing all your details to eBay.

Don't Be Caught up in Fraud
eBay has had many cases of dishonest people waiting to pounce on new eBay sellers and buyers. This has led to them having strict policies regarding best practices while you sell on eBay. You can sell almost anything on eBay… almost. Before you start selling, it would be wise to carefully go through eBay's Prohibited and Restricted Items policies.

Don't Regularly Cancel Orders
In line with ensuring great feedback from customers, it is important to be perceived as a trustworthy seller on eBay. Make it your goal to fulfill every order placed on your store. When you can't, refund immediately to avoid customer frustration. Sellers who consistently cancel their orders will have their selling abilities limited and may be banned from eBay indefinitely. While mistakes happen, eBay needs to make sure that its customers walk away with the best experience possible every time.

Create the Right Listing
Keywords are the biggest drivers of traffic to your listing on eBay. Including relevant keywords and product identifiers will ensure that your listings appear whenever shoppers search for products that you sell on eBay. Finding relevant keywords requires customer insight by anticipating the things shoppers would want or need to know about your product. The best eBay listings are clear, short and precise to allow customers to easily find your product.
Offer Free Shipping
Today's buyers expect free shipping. Consider incorporating the cost of shipping into the price of your products to appeal to more buyers. Expedited shipping options are even more welcome.

Offer a Fair Return Policy
The standard eBay best practice offer is a 30-day return policy. This is the most consistent policy with buyer expectations on eBay. Consider offering free returns to further reassure buyers. Good customer experience will lead to more sales while you sell on eBay.
Thank you for being a great sport and going through the guide. We wish you great success on eBay!