Create custom Apple Watch bands to complement one of the most popular personal tech accessories. Up your wrist game with print on demand by adding designs for friends and family or your own branded merchandise.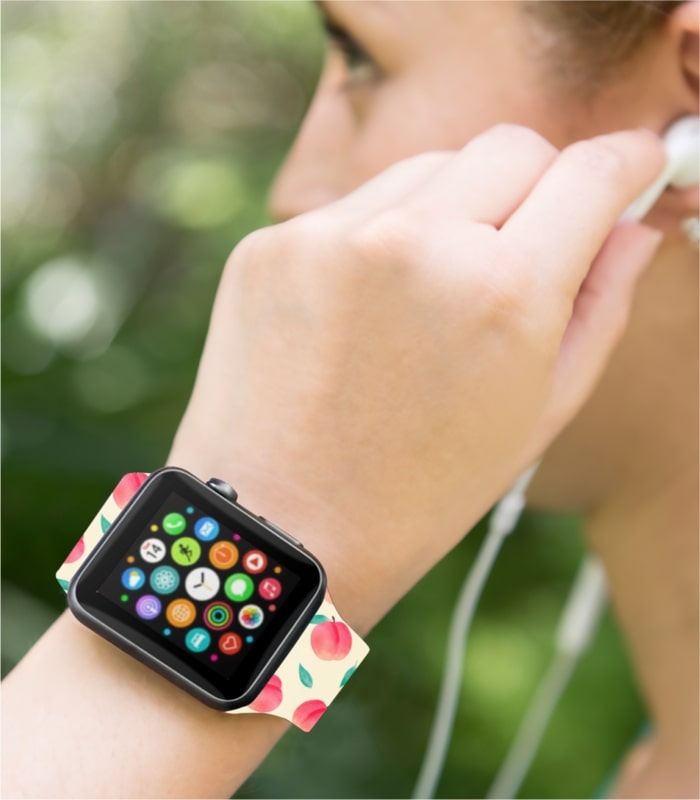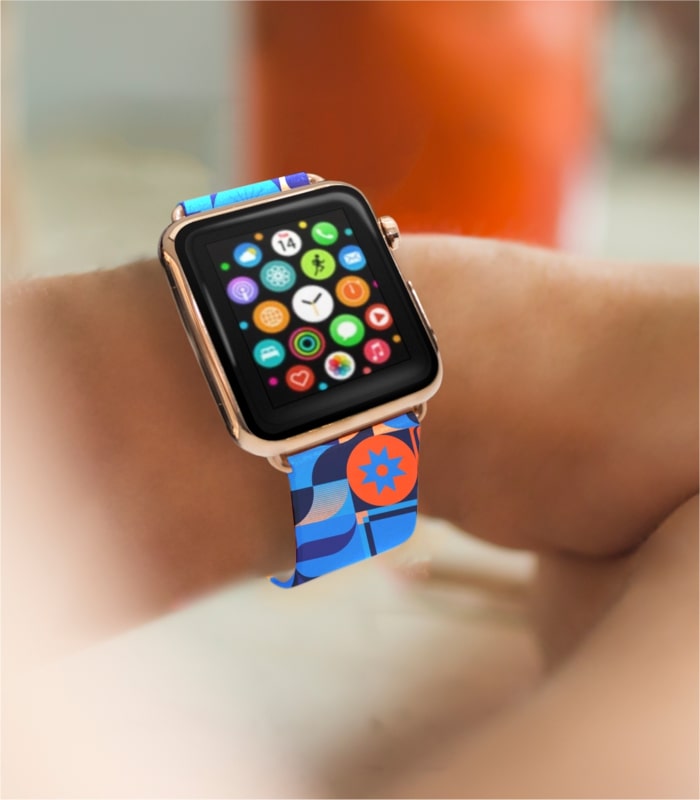 Effortless Custom Apple Watch Bands
Create Custom Apple Watch Bands With Printify
Add expert designs to your digital accessories or business.
How to Make Custom Apple Watch Bands in Three Easy Steps
Navigate Printify's custom design and print fulfillment network to create stellar watch band designs in three steps.
Apply your own photos or initials to enhance a personality, or play with design elements to capture a niche and set up an online merch store for your audience.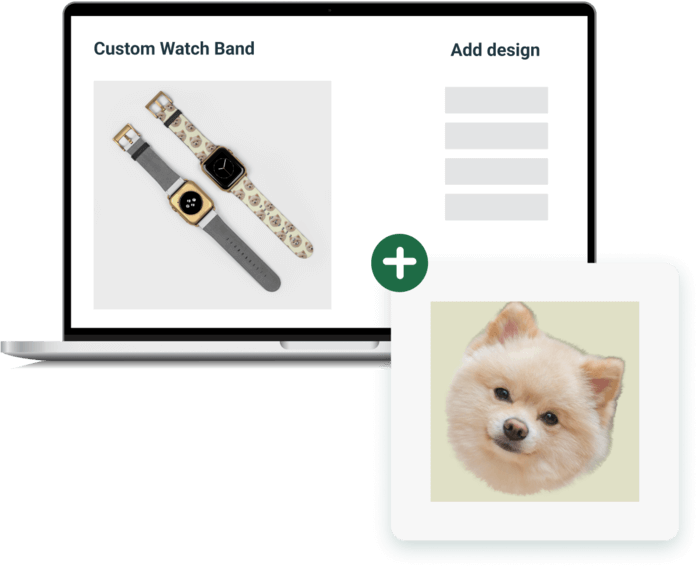 Set up a free account with Printify to access our vast collection of product categories and Print Providers. Rely on global fulfillment centers to produce and deliver merchandise with transparent production and shipping costs, helpful design tools, and printing guides.
Choose a Custom Apple Watch Band
Choose from our selection of custom Apple Watch Bands on the Printify Catalog. Make sure to check out the manufacturing details and design features. Choose product fulfillment options from quality merchant-rated Print Providers.
Once satisfied with a selection, click Start Designing and explore our Mockup Generator. Here, you can view the custom band template and upload a design from your device. Note the necessary resolution requirements and drag your design to the appropriate print area.
Design Custom Apple Watch Bands With Printify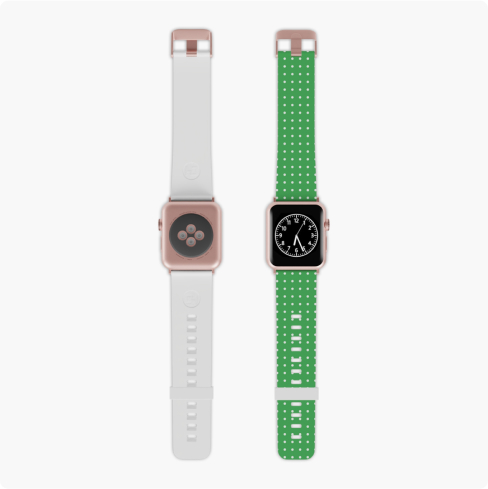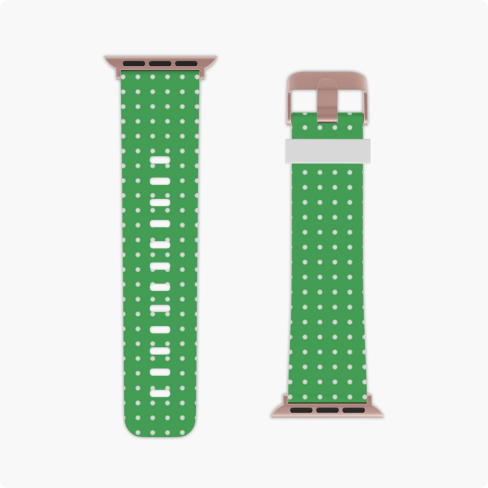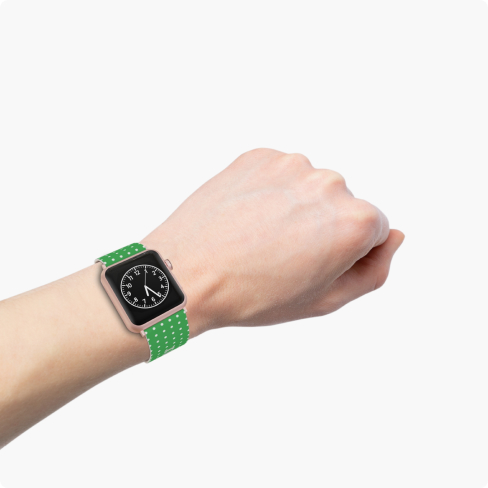 Our personalized watch straps come with stainless steel Apple Watch adapter hardware. The material is reinforced with premium medical grade Thermo Elastomer that reflects sweat and provides an ergonomic feel. All manufacturing is made cruelty-free with a highly durable finish.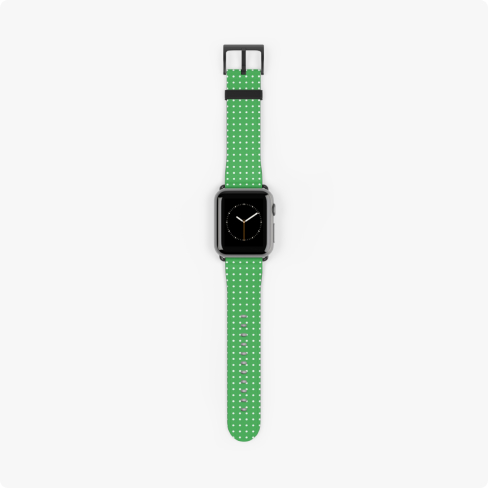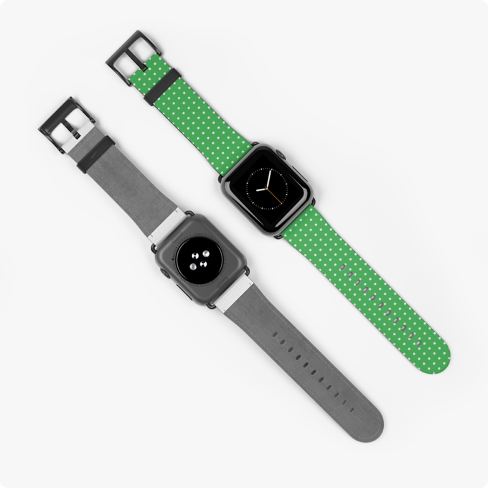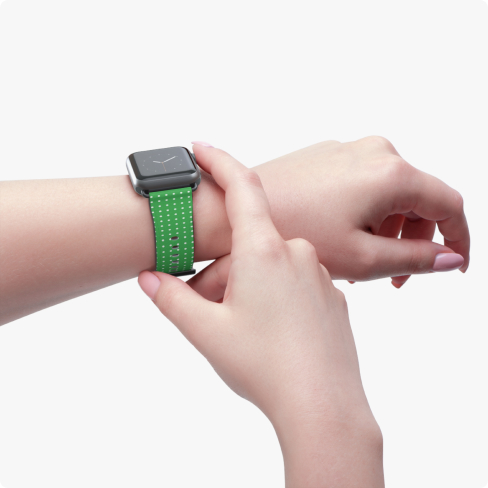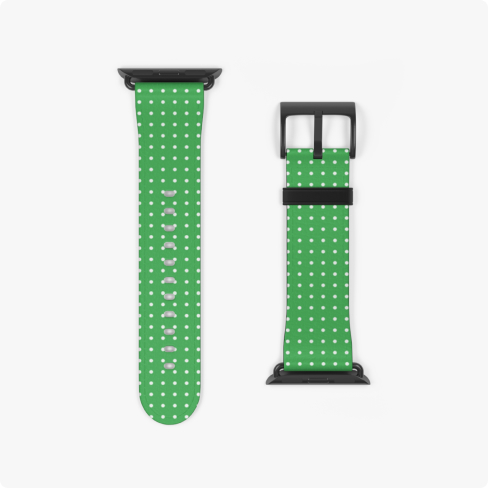 Our soft faux leather watch bands are made in fulfillment centers worldwide with a larger variety of accent colors. Add designs throughout the length of the strap – style a must-have Apple accessory that makes for great gifts for avid technology enthusiasts.
More Than 2 Million Merchants Trust Printify
With merchants as our top priority, Printify ensures quality control throughout the entire production process.
I don't have to invest the money I can't lose into my business. With Printify, I only pay the fulfillment fees, and the rest is all profit.
I really appreciate working with Printify on my brand. Afro Unicorn was only supposed to be my design on a white shirt. It is so much more. Printify allows me the time to run the business and not work in the business.
Printify helped me start a completely hands-off revenue stream. When you spot a niche that you want to enter quickly, you don't have to worry about buying stock or equipment.
Printify Premium has helped my profit margins tremendously, and spending $20 a month has probably saved me over $200 a month.
Using Printify saved our struggling business of 6 years and gave us more time with our family.
I like Printify products because they tie in with our organisation's message.
I love the Printify Mockup Generator. It keeps everything consistent and allows me to keep my brand looking sharp and professional.
Custom Apple Watch Bands Design Ideas
The Apple Watch Band has a unique wrap-around design area that works best with minimalist graphics and sleek branding elements. Explore your vision and play off of our list of potential design ideas.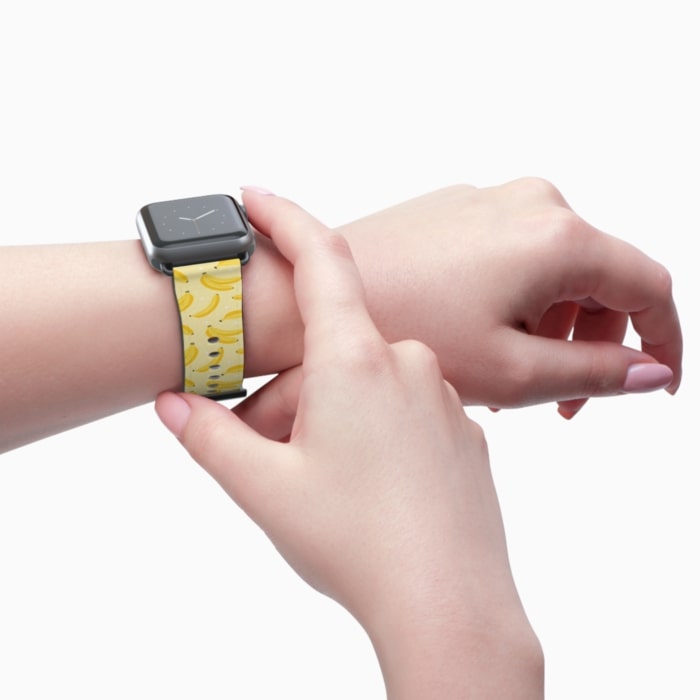 Use Abstract Graphics and Patterns
Customize your Apple Watch band using color and pattern theory and a generous fill of negative space. When designing for a minimalist look, use streamlined shapes and a small selection of muted colors.
Establish your merch line with branded designs that define your visual style. Try out a simplistic monogram or engraved look that complements the device with a focus on simplicity and eye-catching accent lines, contrasts, and patterns.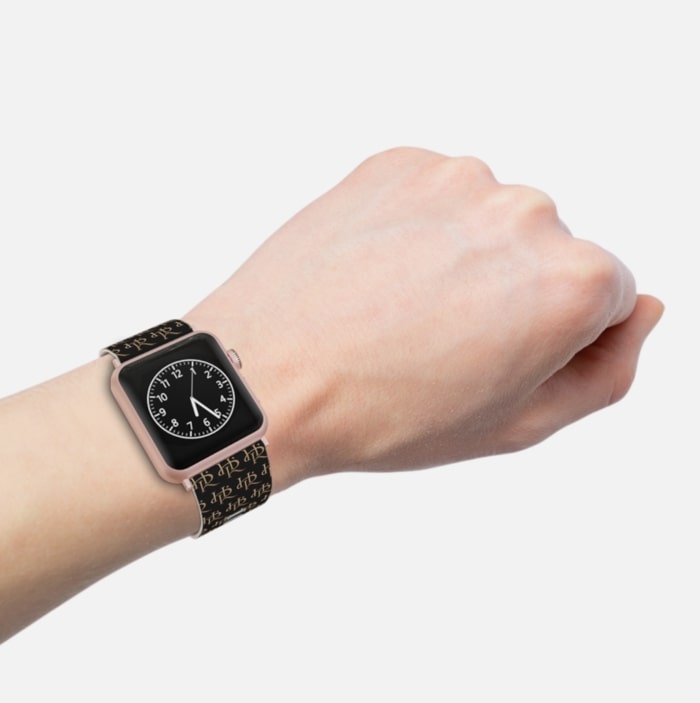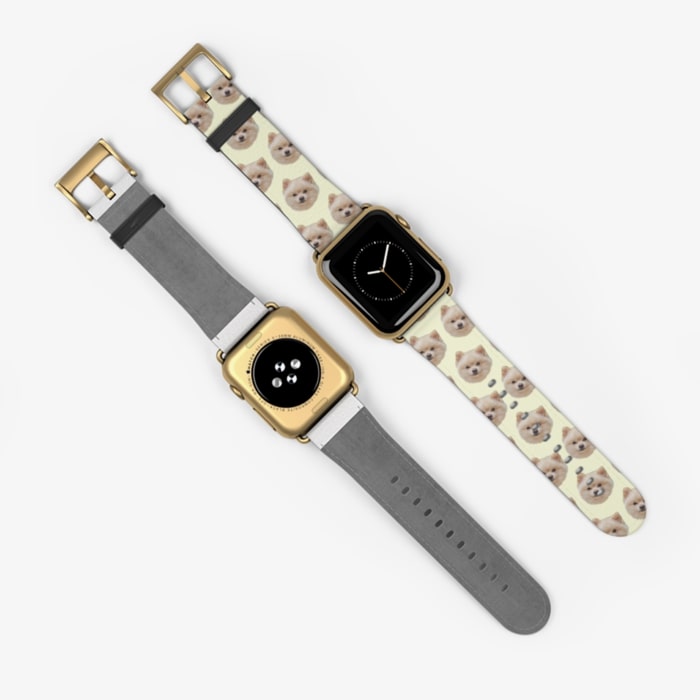 With Apple Watch straps, personalization is key. Design and add a personal photo, faux engraving, or a note to a loved one. Sign with personal descriptions, create artwork, and define your trend or hobby.
Why Sell Custom Apple Watch Bands
Apple Watch bands have a strong presence in the health and fitness market but also share an exclusive spot in the technology, personal accessory, and fashion industry. Designing a personalized Apple Watch band opens a large customer share with reliable brand loyalty.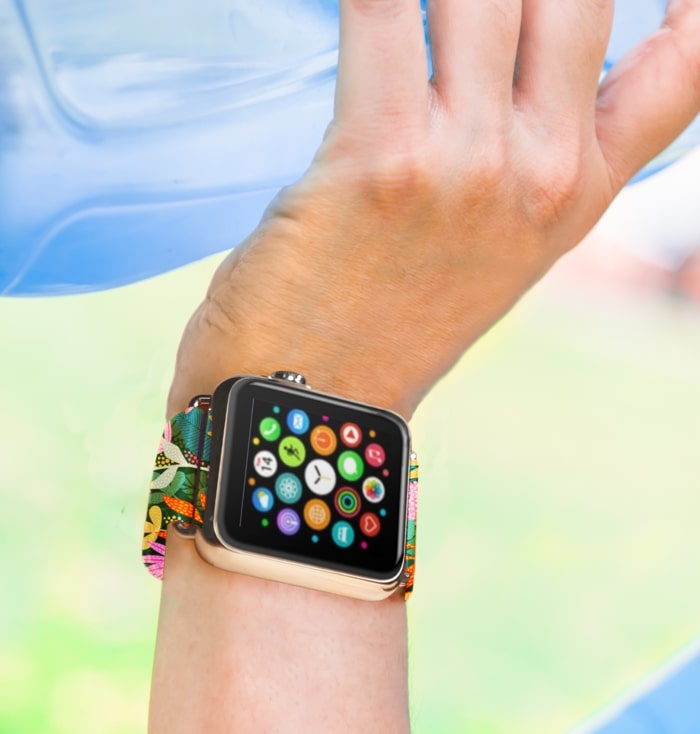 Frequently Asked Questions
Discover More Products From Our Catalog