Supercharge your profits with personalised mouse mats for customers who want a splash of personality in their workspace and gaming zones at home. Add your designs, list them online, and sell custom mouse pads worldwide.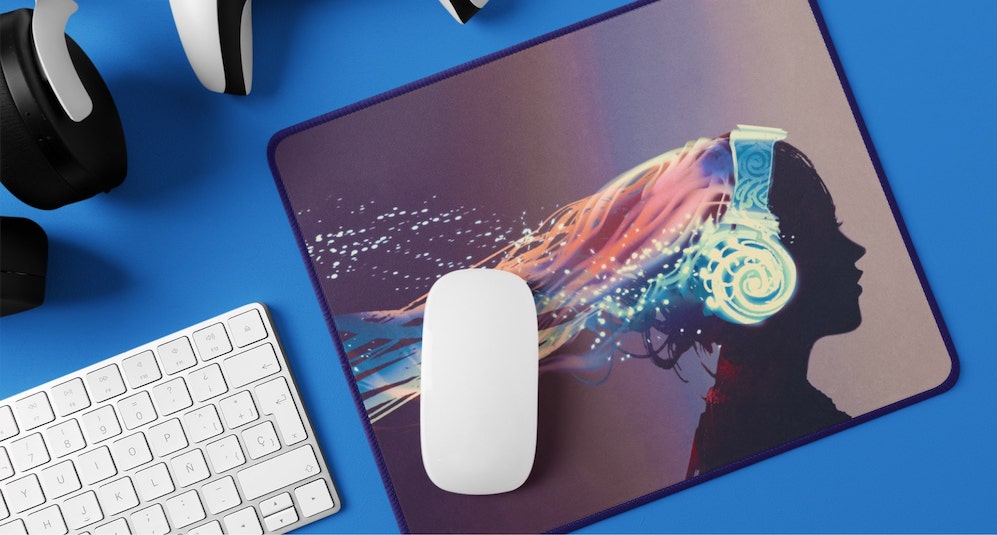 Create Custom Mouse Pads That People 
Will Love
Design Your Own Custom Mouse Mats
A personalised mouse mat is a great product to customize with your designs. Its practicality makes it the perfect gift for friends, family, or employees and a fun purchase for yourself. From sprucing up the gaming cave to improving one's office space, a custom mouse mat will be a fantastic addition to every home or office.
With the custom presents market valued at $24 million in 2020, adding custom mouse pads as unique gift options is an excellent way of making money with one of a kind items. From Father's Day to birthdays, and other special occasions, offer photo mouse mats for your target customers, their friends, loved ones, colleagues, and anyone else who would put them to good use.
Explore Our Selection of Custom Mouse Mats
Excellent quality and quick delivery are not the only features that will make a customer happy. A variety of products is highly recommended to ensure excellent service and feedback from your audience. Stock your website with different types of mouse mats for every tech-savvy enthusiast.
We all know those Monday to Friday desk jobs at a boring company where time stays still. Brighten the mood for the community with good quality, fantastic designs, and a great price. Put a fun, personal, or inspiring image on a personalised mouse mat and turn a regular working day at the office into a fun experience.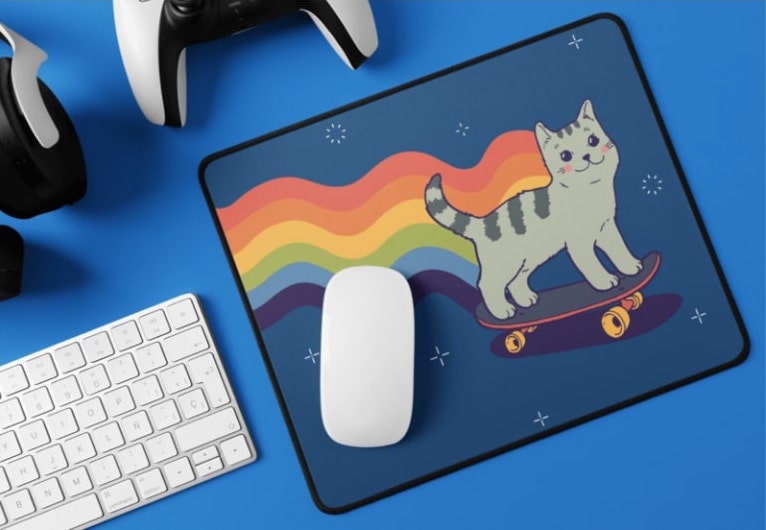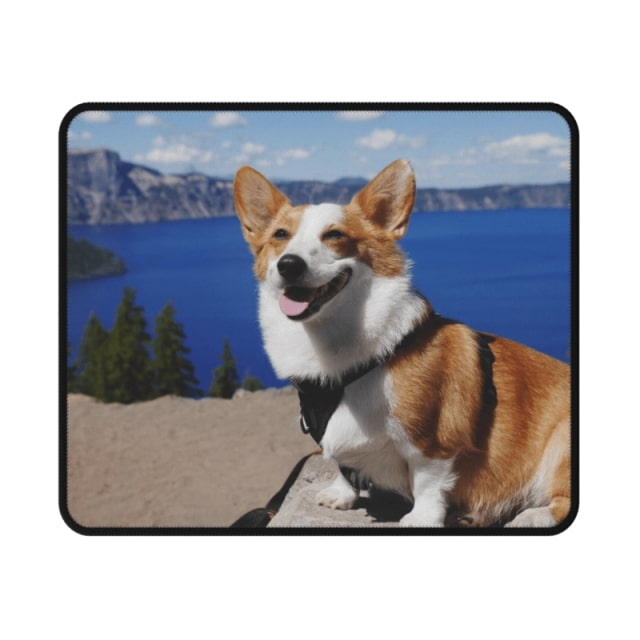 The perfect photo mouse mat for office or personal use. Excellent quality, fast delivery, and a good product overall. Add your favourite pictures, designs, or a company logo, and your photo mouse mats will be a hit on every search engine.
If a simple personalised mouse pad is not enough, offer your buyers a custom desk mat with your design. A desk mat is a great product that serves as a practical gift and workplace organizer for a company employee, friend, family member, or oneself. Covering a bigger surface area, a desk mat will ensure comfort and practicality for every customer on your store page.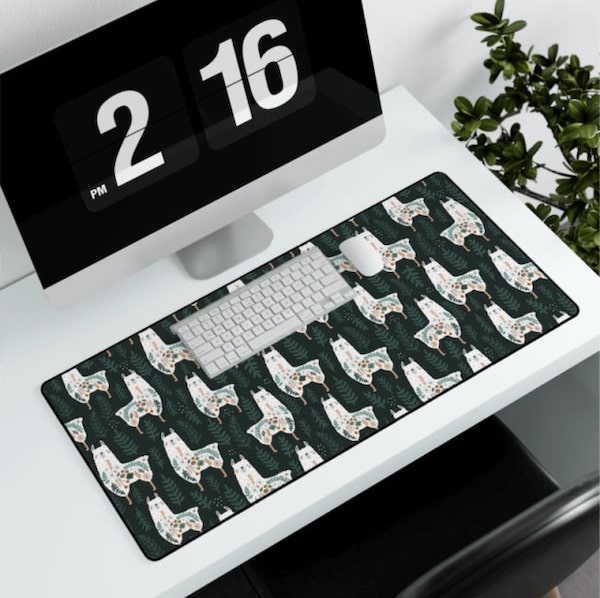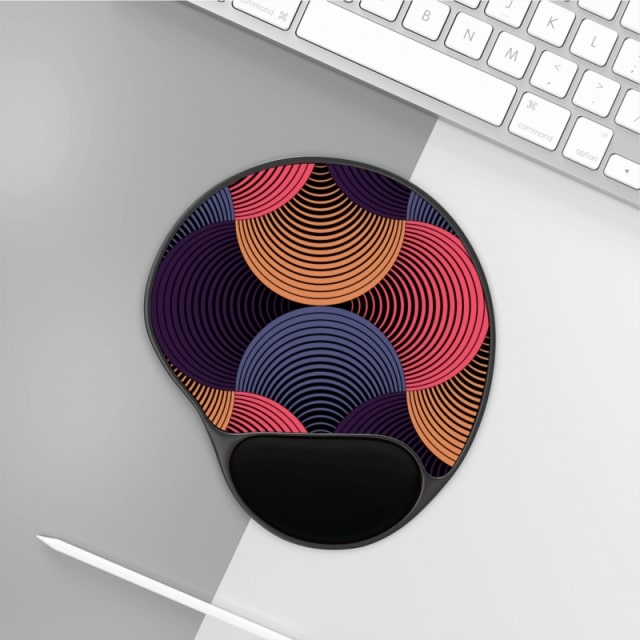 Add comfort to a long working day with ergonomic mouse mats for customers who value not only fast delivery, service, and quality but also their health. An ergonomic mouse mat with a wrist rest will protect and support joints, ensuring comfort and top-notch service at every workplace. 
From practical gifts to office supplies, add great value to work environments worldwide.
Every gaming enthusiast knows the importance of a good quality mouse pad. From friendly LAN parties to intense online gaming sessions, a personalised mouse mat with epic photo prints will bring excitement to the site.  
A gamer will appreciate gaming-themed photos, inspiring quotes, or lingo only they understand on their gaming mats. So picture yourself in their shoes and upload photos customised for the gaming world.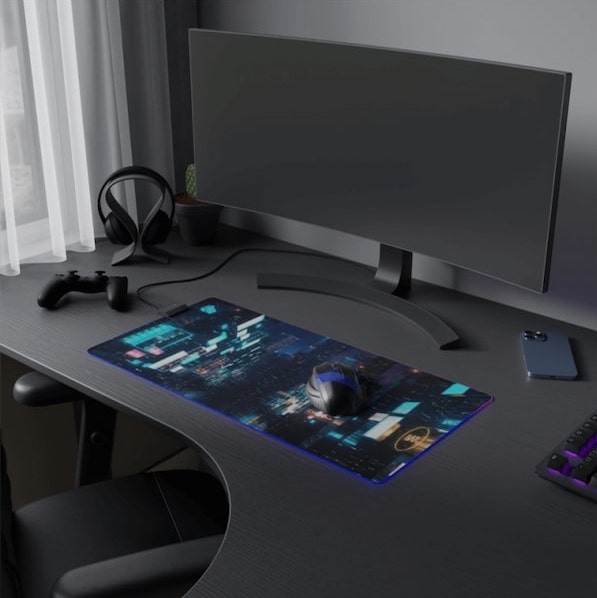 How to Start Selling Personalised Mouse Mats
From setup to delivery in just a few steps. Create the perfect photo mouse mat designs and sell them worldwide with Printify.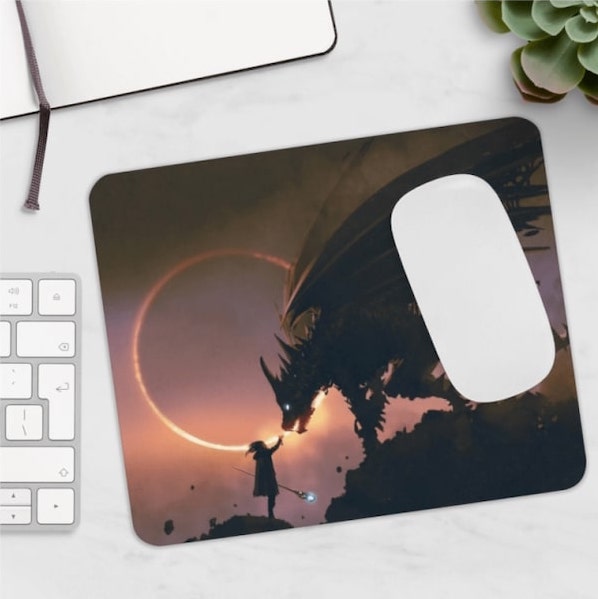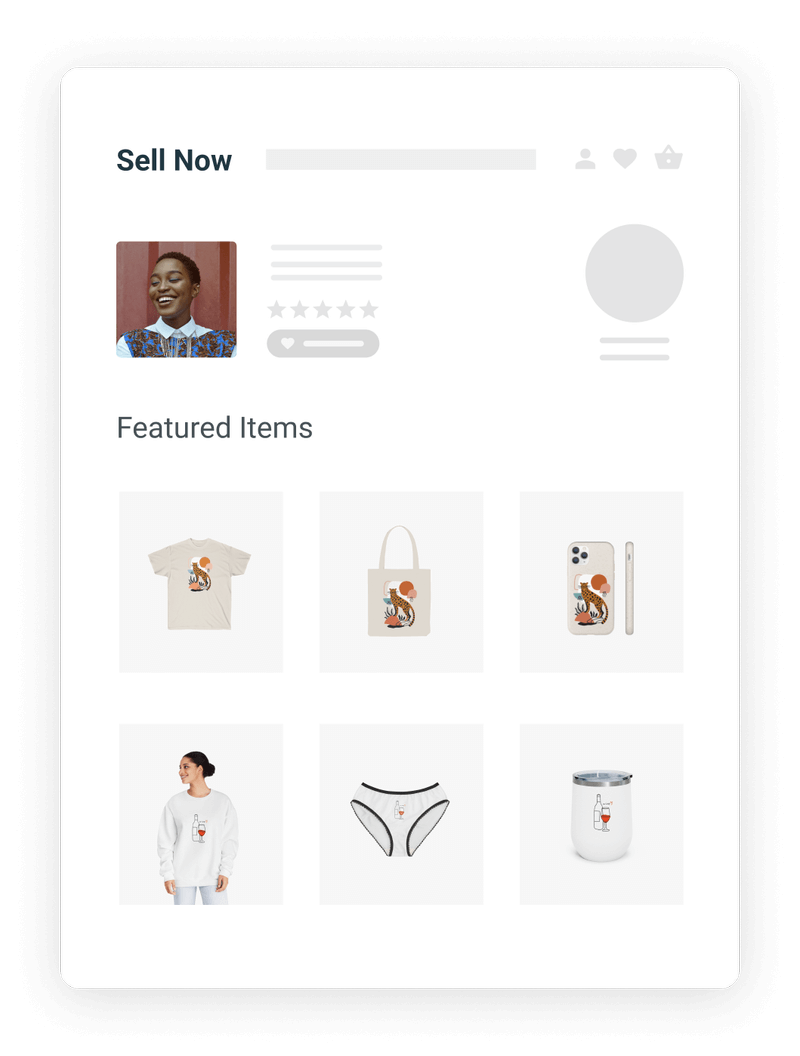 To create a personalised mouse mat, first, you must sign up to our platform and create an account. Use your email address, provide the necessary details, and you are ready to design your very first photo mouse pad. 
To ensure great quality for even better prices, sign up to Printify Premium and get up to 20% off all products. From practical gifts to quality products at home or work. Join Printify, upload your designs, and prompt delivery around the world with your epic photo mouse mat designs.
Design and Price Your Product
To design the best personalised mouse mat, you'll need our free and user-friendly Mockup Generator, a fantastic tool for a simple and easy design process.
Upload a good-quality photo, add layers and text, preview the mouse mat in a high-quality 3D picture, and make adjustments for the perfect design that will please every customer. 
Order samples to test the delivery, print service, price, photo quality, and the end product itself to ensure the customer gets delivered nothing but the best. Once you're ready and satisfied, price your products right and prepare them for listing.
Connect a Store and Start Selling
While ordering samples is not mandatory, we highly recommend that you do so.
Design Your Personalised Mouse Mats!
Personalised Mouse Mat Design Ideas
Browse through popular mouse pad design ideas and options to shape your personalised mouse mat collection. From a simple photo to epic designs. Offer a variety of practical gifts and office supplies in the form of a personalised mouse mat.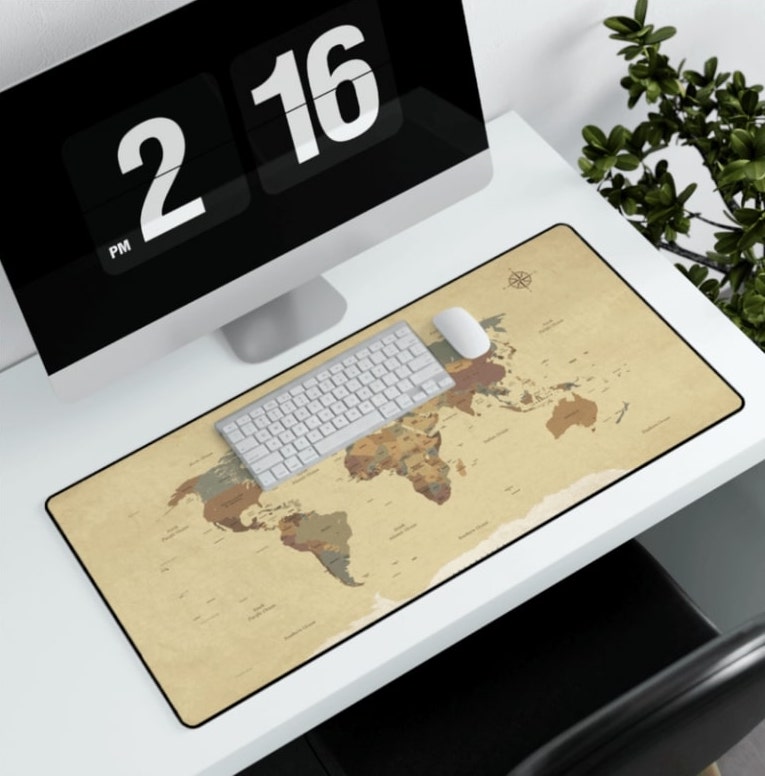 Custom Mouse Mats With Maps
Come up with creative mouse mat designs with maps of all shapes, places, and sizes. From local treasures to global scales, every curious explorer will appreciate the gift of knowledge and worldly art under their mouse.
Landscape Photo Desk Mats
A landscape photo on a personalised mouse mat will be the next best thing after a map design. The world is full of magical places and sights. Now they can be delivered directly to your customer's front door. Add an image of a beautiful landscape and create personalised desk mats for those who appreciate the beauty of nature.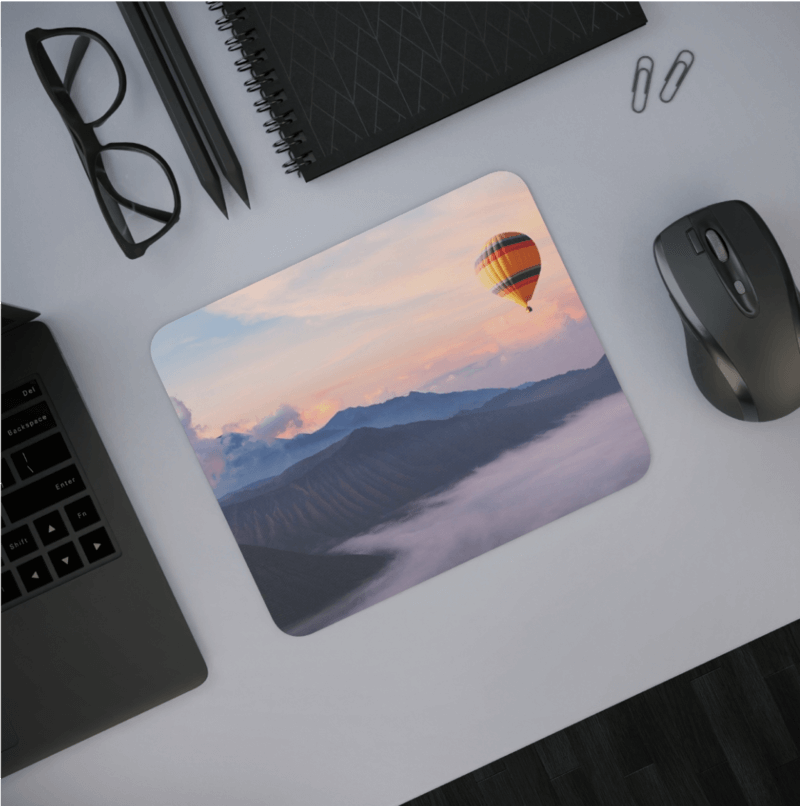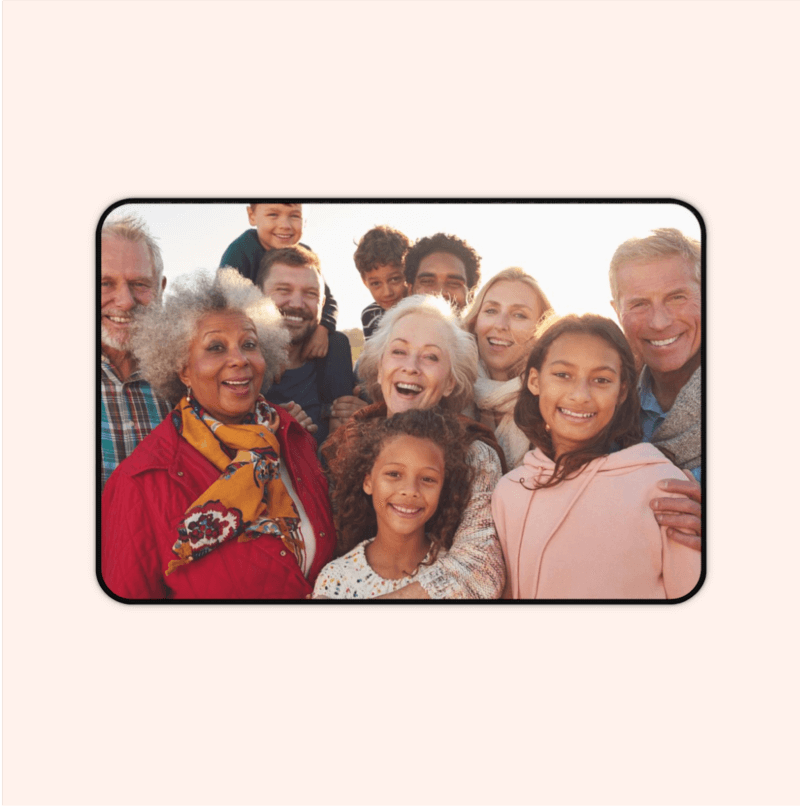 Personalised Photo Mouse Mat Designs
Allow your customers to arrive at work and be greeted by their loved ones the second they sit down at their desks. Sell the perfect personalised mouse mat with a family photo, collage, or a memorable image for the customer who wants to feel at home away from home. A photo mouse mat will be the ideal gift, providing quality, comfort, and sentimental value all at once.
Ensure the best service and office setup for companies, clients, and employees by offering mouse mats with logos. They will help the workplace look well-organised, united, and professional while also serving as the perfect gift for a new employee or client during a presentation. Sell mouse mats with logos and attract the business audience as well.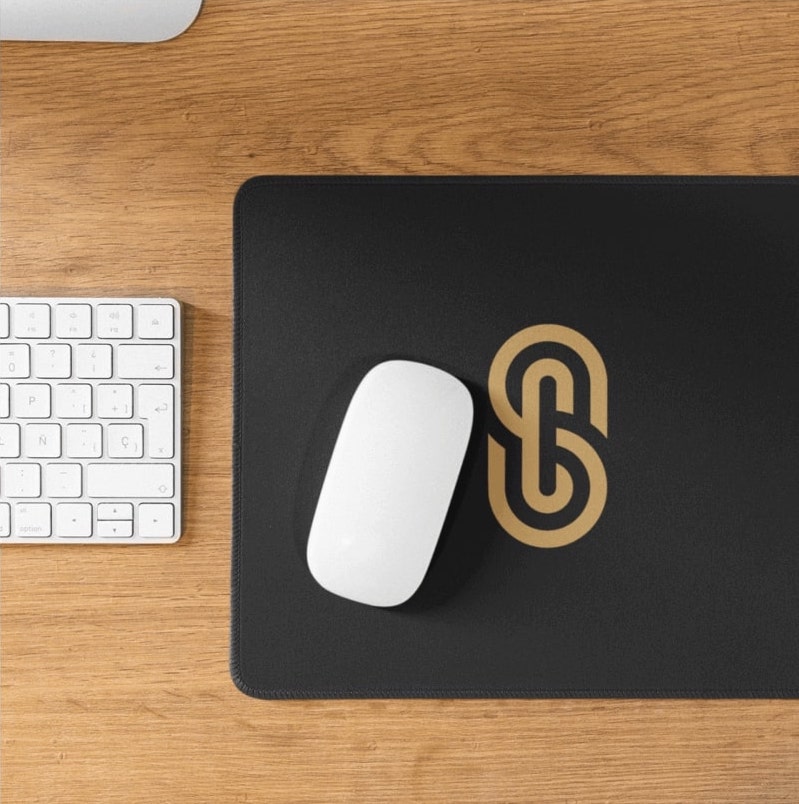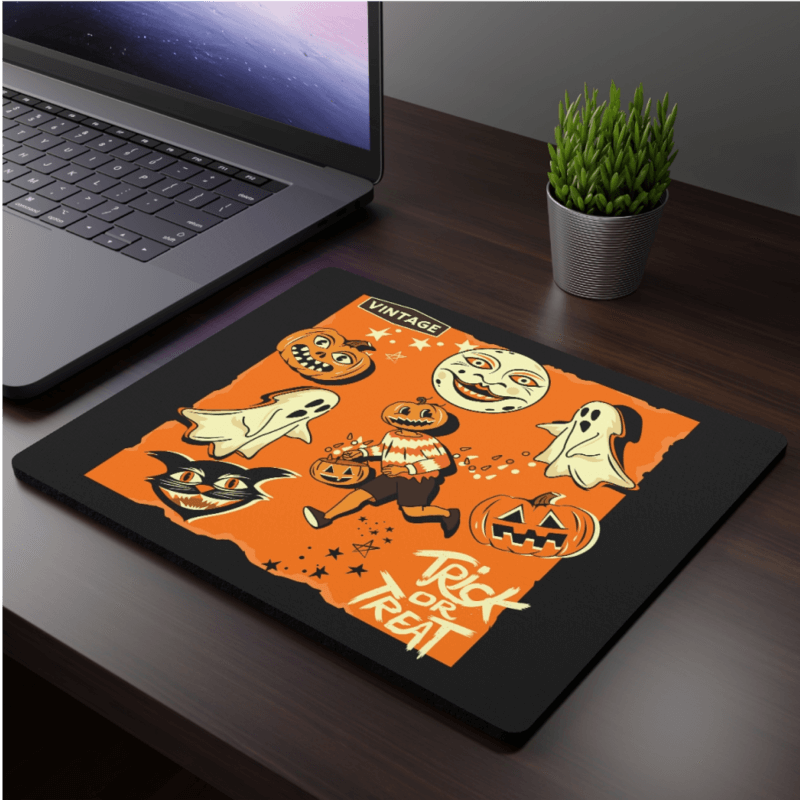 Seasonal Photo Mouse Mat Designs
Seasonal mouse pads with appropriate designs will make the perfect photo gifts all year round. Design mouse pads for Christmas, Valentine's Day, Mother's Day, Father's Day, Halloween, birthdays, and other special occasions, and chime in on the seasonal sales one mouse mat at a time.
Frequently Asked Questions
From unique photo gifts to one of a kind accessories and practical boosters for a workplace or gaming zone, personalised mouse mats will be a fantastic addition to your online store. Come up with banger designs and appeal to the tech-savvy global community.
Design Your Personalised Mouse Mats!