From its everyday practicality to being a great blank canvas for all your designs and logos, the coaster is a simple, effective product that everyone loves. Make your own custom coasters today, and start selling!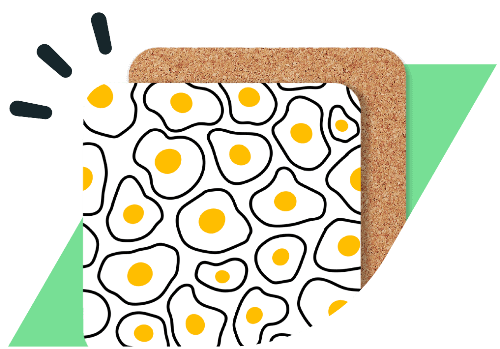 Make Your Own Custom Coasters
Cheap Custom Coasters Under $5
Whether you need just the one or a whole lot, the product costs are almost negligible. This means that custom printed coasters are cheap to buy for yourself or as a gift, and it is highly profitable if you want to sell it online with your custom prints on them.
Its low production cost makes our custom-print coasters an easy-going addition to any store. From the fact that virtually anyone can use it to the fact it's made for high-profit margins, it is a simple choice that makes sense no matter what your store theme is.
Adding to their value, these custom coasters are made in the USA with genuine cork bottom and a high-gloss, polyester-coated hardboard top; in short, it lasts long & looks gorgeous on any table.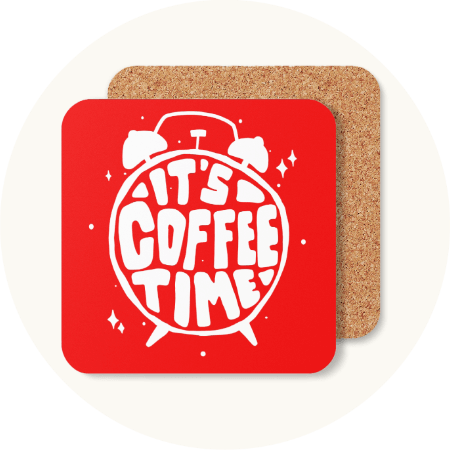 How to Make Custom Coasters With Our Mockup Generator
Creating your first custom cork coaster design might sound a bit scary, but thanks to our Mockup Generator, you'll find that it's super easy.
The Mockup Generator is a really-easy-to-use and intuitive design tool that enables you to place an existing design on your coaster or create one from scratch. Within only a couple of clicks, you can place, create, preview, and order a sample – all within the same, straightforward interface.