Personalized Cutting Board
From practical household items and great gift ideas to stylish kitchen accessories. A personalized cutting board is a beautiful addition to your online store and everyone's home.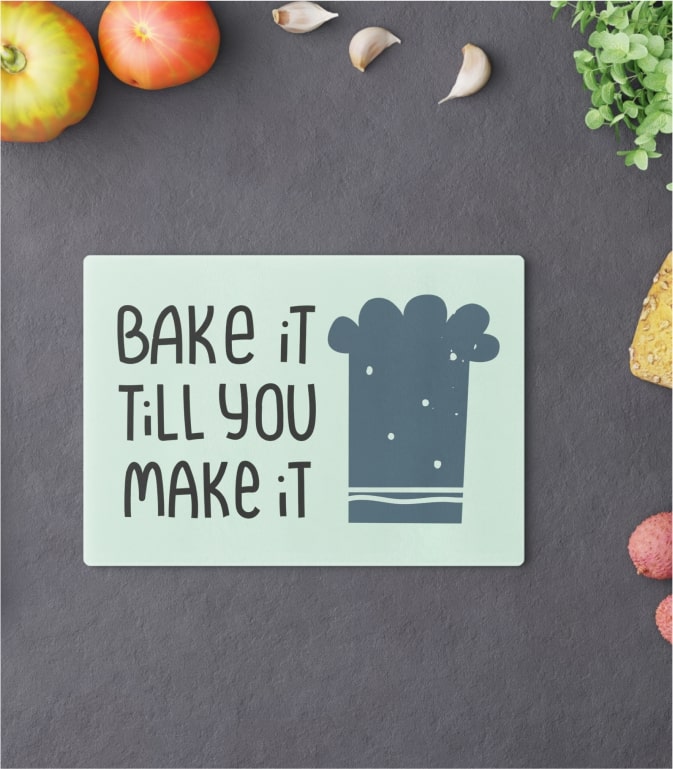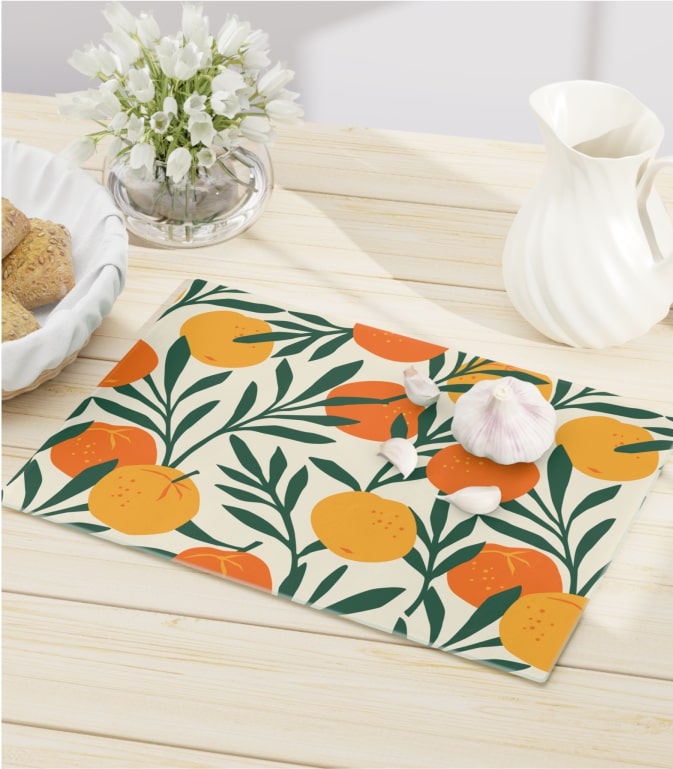 Make Your Own Personalized Cutting Board With Printify
Make Your Own Personalized Cutting Board
Make chopping a fun experience with custom designs. Create custom cutting boards with Printify in three simple steps. Sign up, pick a board, and get creative.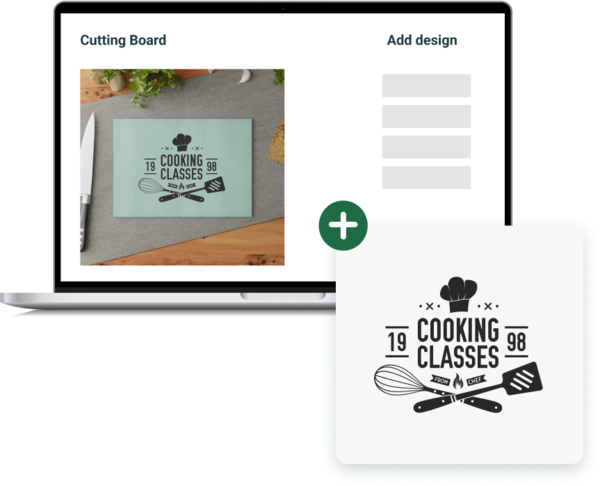 Create a Printify account using your email address and fill in whatever information is relevant to your intentions. If you plan to sell custom cutting boards online, remember to check out Printify Premium to lower each product price by 20%, leaving higher profit margins.
Head over to our Catalog page and browse the goods. Custom cutting boards are hidden under Accessories – Kitchen Accessories. Explore our offered boards and pick the one that fits your vision and design plans. Click Start designing and let the creative juices flow.
Our user-friendly Mockup Generator will help you design the most wonderful custom glass cutting board ever. Upload an image, add text directly on the product, place different elements, and create a beautiful cutting surface or a board to serve goodies on.
Our Personalized Glass Cutting Boards
Pick the best personalized cutting board directly from our product vault. From wedding gifts to a custom cheese board, these glass beauties will look elegant and turn heads in every kitchen.
Our tempered glass cutting boards will add pizzazz to any chef's arsenal, covered in your custom design. The kitschy surface makes the perfect cheese board or foundation for an epic charcuterie. The durable material delivers high resilience to any chopping enthusiast, while the opposite side is covered in rubber dots to prevent slipping. Stylish, practical, and unique. A real beauty and a must-have for every cook.
Start Selling Personalized Cutting Boards
Personalized Cutting Board Design Ideas
Personalized gifts are the best way to surprise your friends and loved ones. A stylish and classy cutting board will stand out and serve as a statement piece for different kitchen settings. Explore some trendy design ideas below and get creative for your custom-made cutting board collection.
Monogrammed Cutting Board
Write down a family name and create monogrammed board designs for the perfect housewarming or wedding gift. Practical, unique, and long-lasting. Cutting boards combine the perfect balance between something useful and chic. Add monograms for a personal appeal to every cook and kitchen.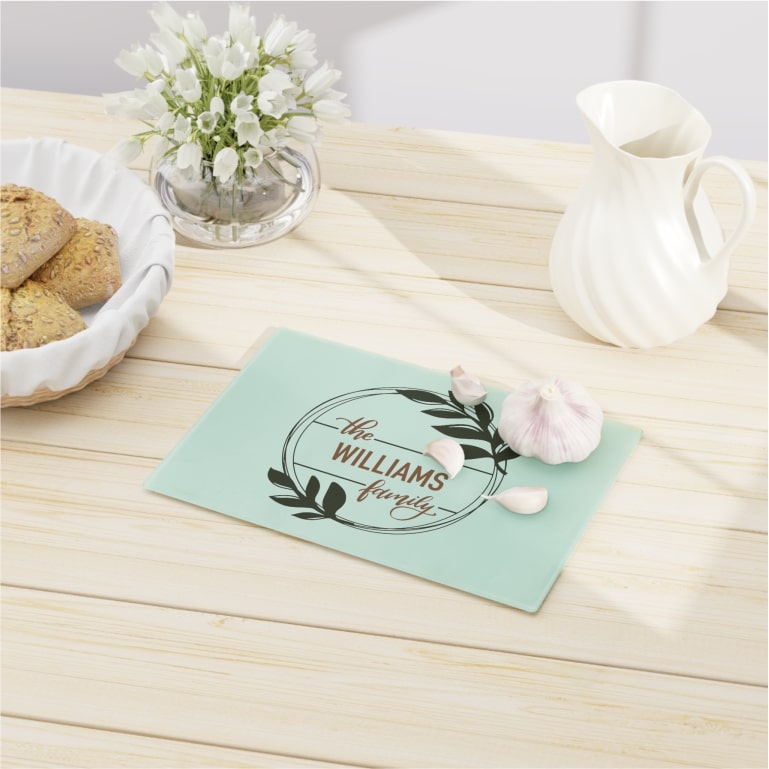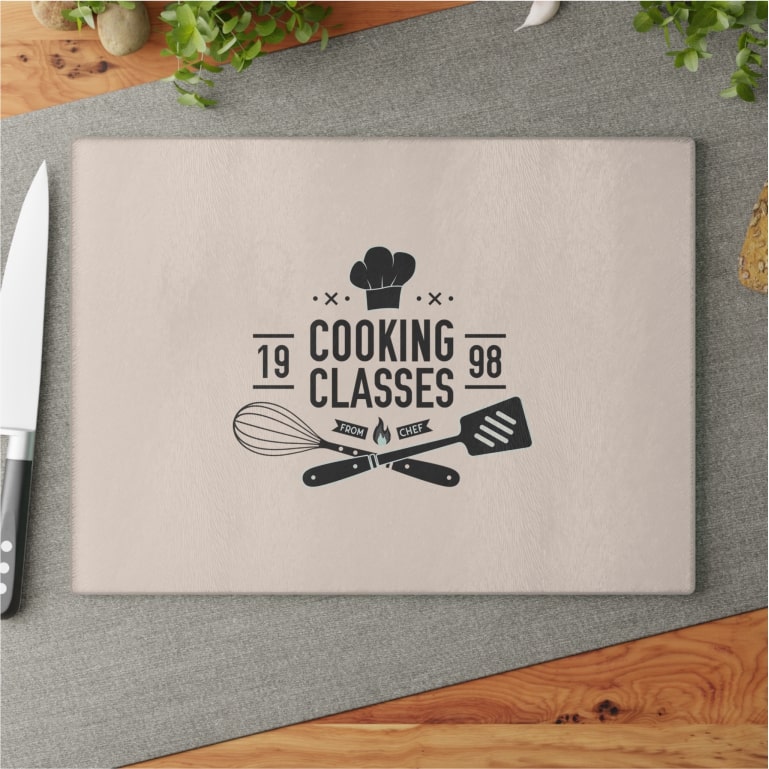 Custom Logo Cutting Board
Create a personalized glass cutting board with a company or team logo. Those will be great presentation materials and gifts for new members, existing and potential clients, and employees. Pair it with a nice set of knives, and you've got the perfect gift for a starting cook and a promotional product for your company or team.
Cutting Boards for Special Occasions
Custom cutting boards make great gifts for Mother's day, Father's Day, Christmas, or any other special occasion. Anniversary cutting boards with names on them, dates, initials, a family name, and other elements will delight people during special life events and seasonal moments.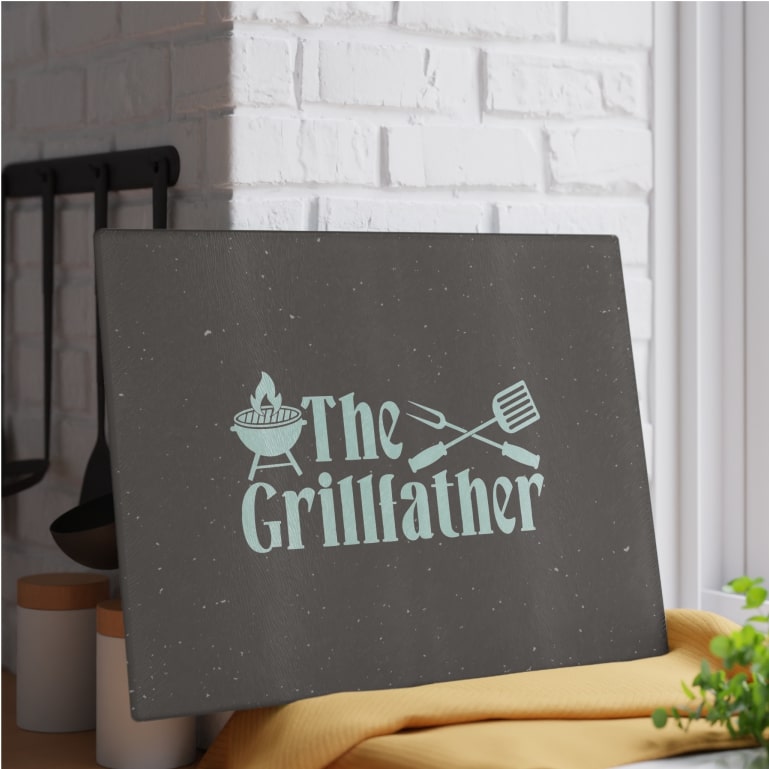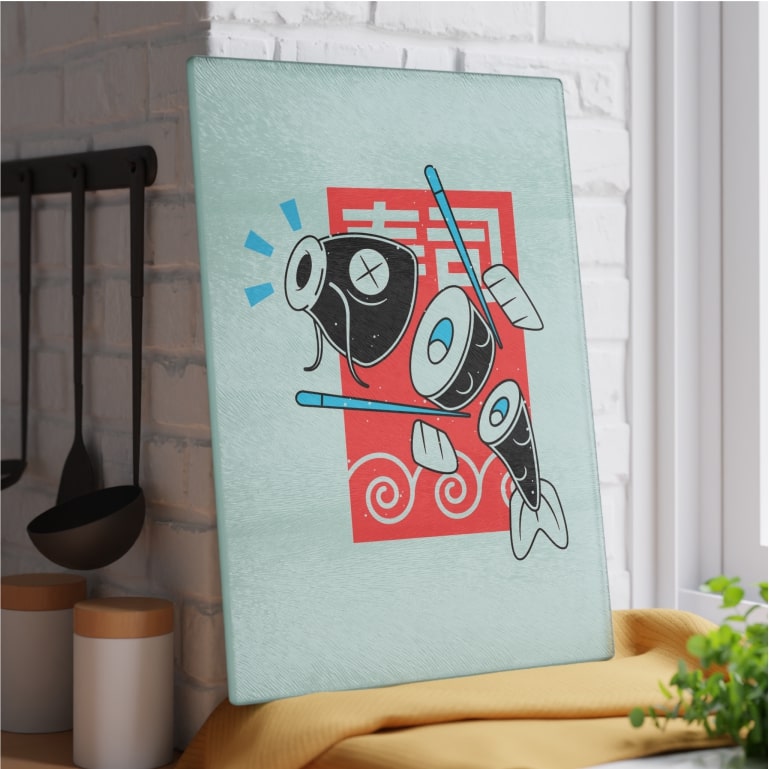 Cutting boards are a multi-purpose tool that serves every chef, family, and kitchen setting. Their versatile use unlocks design opportunities for every theme and purpose. Stand out from the competition with unique cutting boards in various shapes, sizes, and designs.
Why Sell Personalized Cutting Boards
Versatility plays an essential role in product demand. And cutting boards are on top with their variety of uses to make one's life better. From chopping veggies to serving bread, meat, cheese, and even drinks. But that's not all. Personalized with important life events, cutting boards can make great home decor, storing memories in style. Furthermore, custom kitchen items sell.
That's a lot of cheddar. Grab your slice – served on a unique, personalized cutting board – and dominate the market with your designs.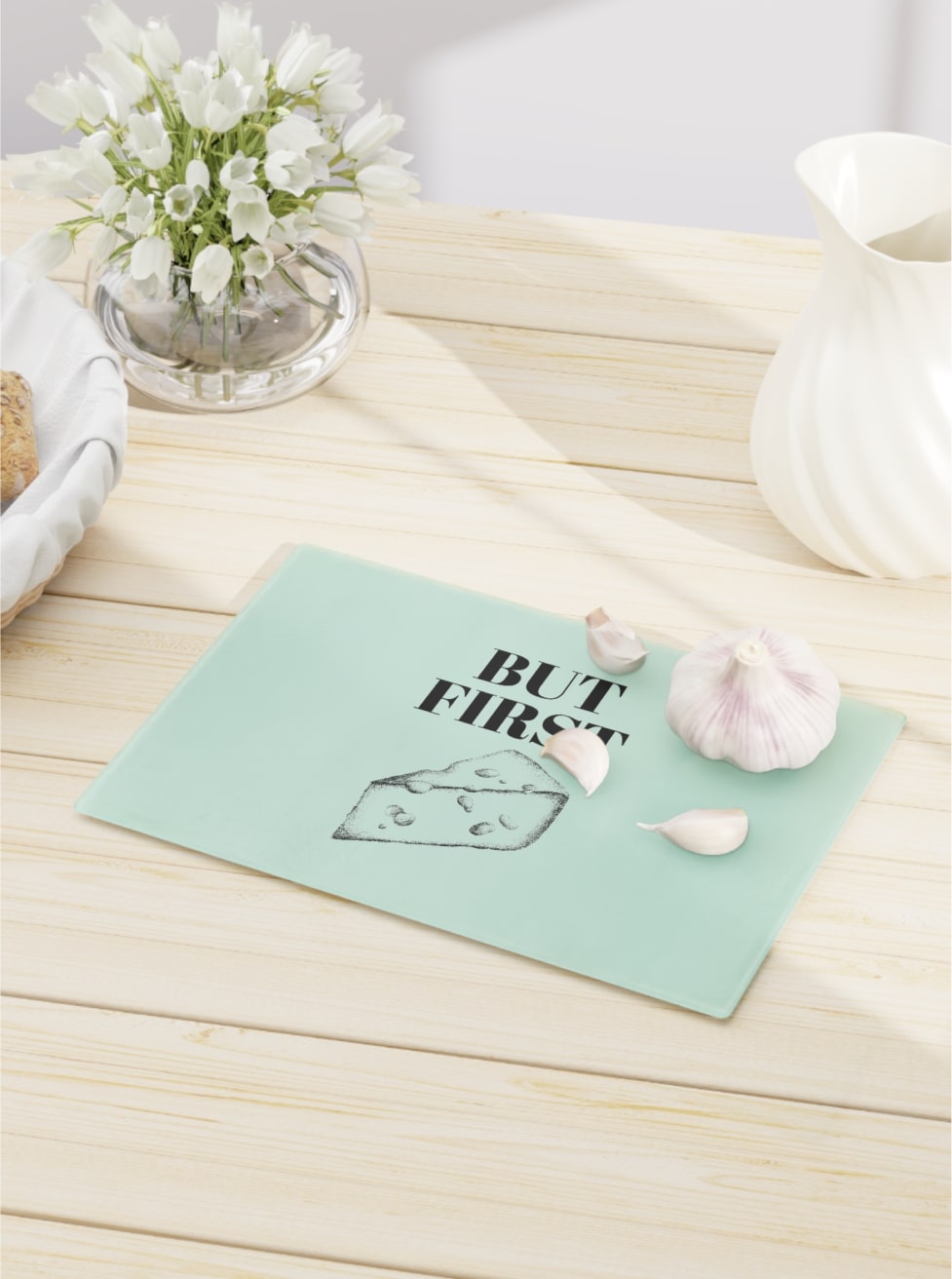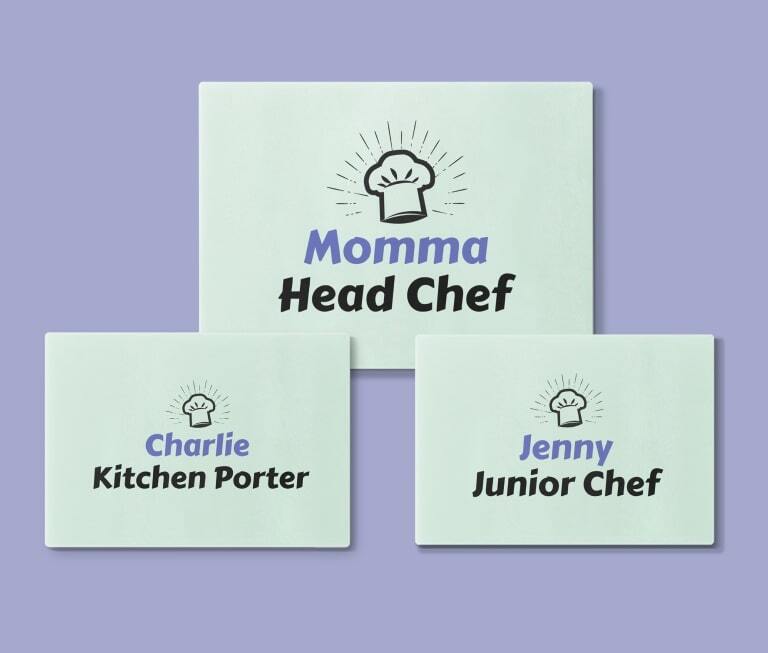 Offer a Personalized Cutting Board Set
Wondering how you can boost products in your store? You can introduce some chopping board sets. For instance, make a set of a large cutting board and two small boards. Or design a set with cheese, meat, and bread cutting boards so your customers can perform all the basic cooking tasks with fun and ease. 
Make sure to create distinctive and pleasing visuals to represent your brand. Give a touch of uniqueness to each chopping board so that it can persuade your target audience to make a purchase.
Start Selling Personalized Cutting Boards With Printify
Design one-of-a-kind cutting boards and manage your sales with Printify on the other side, taking care of orders. We're a leading print-on-demand company that ensures simple processes, transparency, and guidance on your POD journey.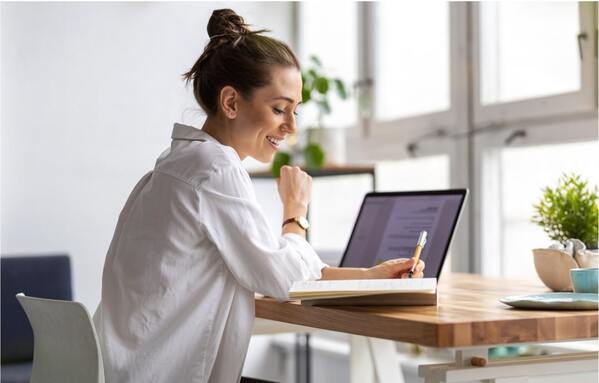 Ready to Sell Personalized Cutting Boards?