Practical, unique, and stylish. Customized cat socks are the purrfect everyday accessory to add to your online store.
Why Should You Sell Cat Socks Online
Whether you already have an online business or are searching for new ways to enter the sales market – custom socks are the perfect item for your digital inventory. 
The global socks market was valued at nearly 45.1 billion in 2020 and is expected to grow 6% between 2021-2026. This is the perfect time to get your paws on this treasure chest. 
Print on demand (POD) is the easiest and safest way to start and grow an online business. The main idea of POD is to sell digital items on digital platforms. That means: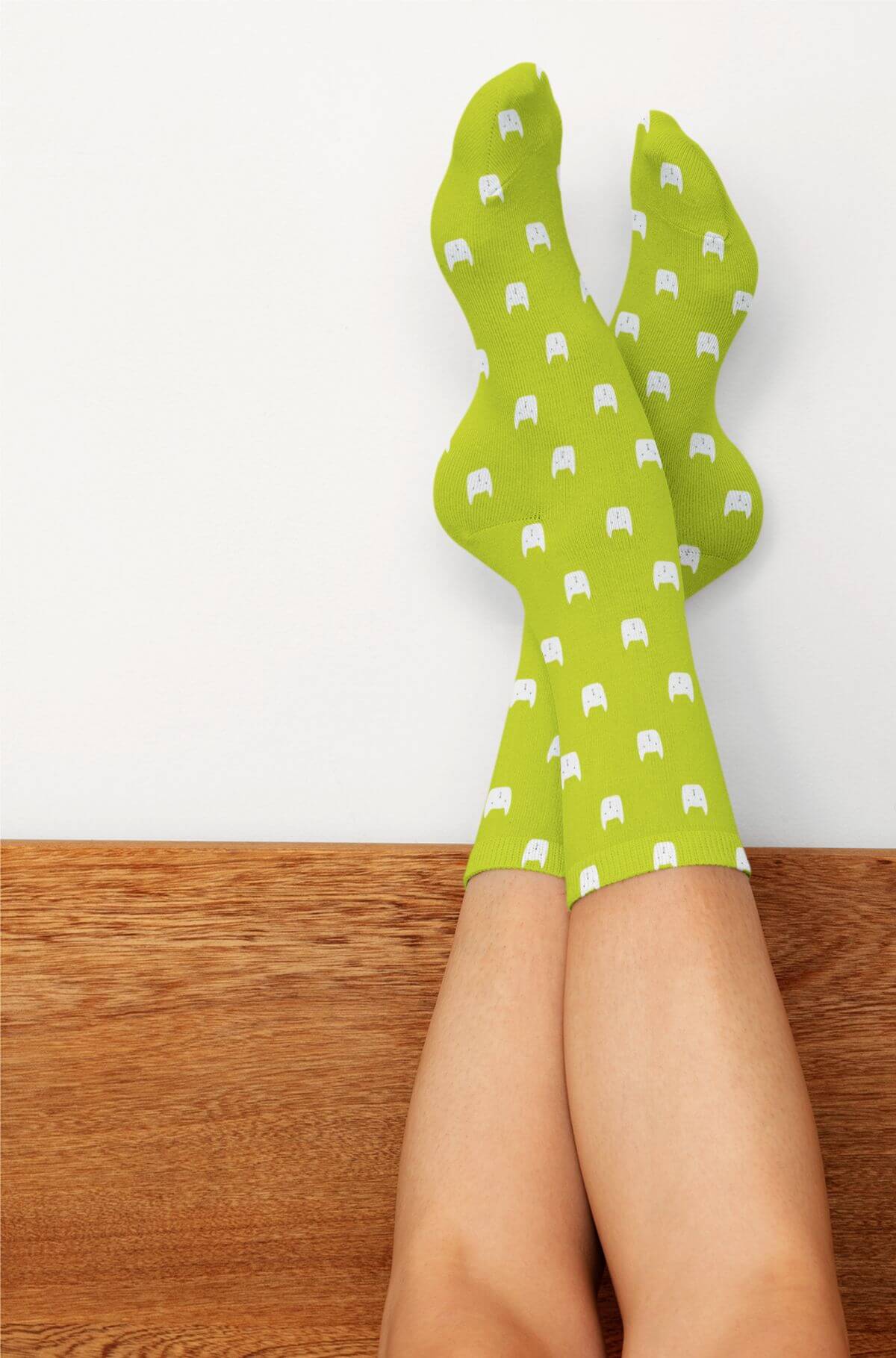 Design Ideas For Customized Cat Socks
The beauty of entering the sock market is the versatile use and demand for this product. Socks will never go out of style. Everyone needs a pair now and then. No matter the occasion, age group, or outfit – socks are a must-have item in everyone's closet.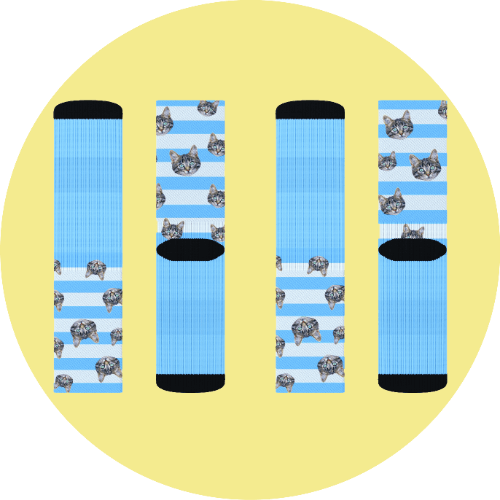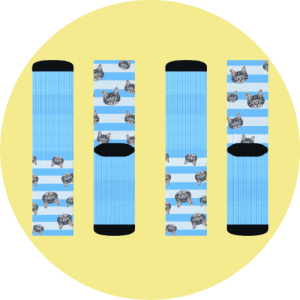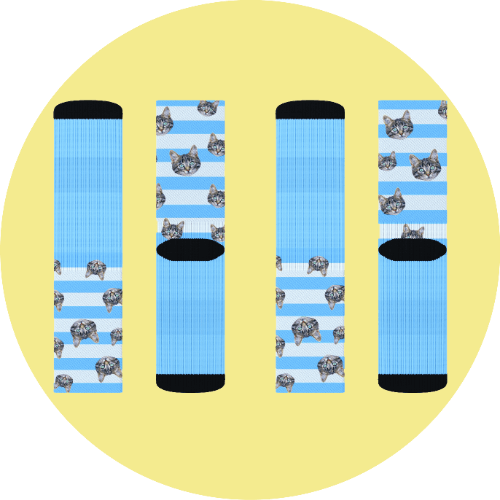 Put your cat on socks. Nothing lets people express themselves and their love for the little furballs more than personalized socks with their pets. Sweet or silly cat face socks would be the go-to merchandise for those animal lovers. Let the whole world see how proud you are of your beloved hairy family member by putting them on socks. 
Appeal to the feminine customer base with creative, colorful and fun socks. Women wear these accessories not just for their practical use. Socks are a great way to compliment an outfit or make a statement. Cat socks for women are a great way to let your lady consumers stand out in a crowd with, various types of color, cats and kittens, patterns and playful designs.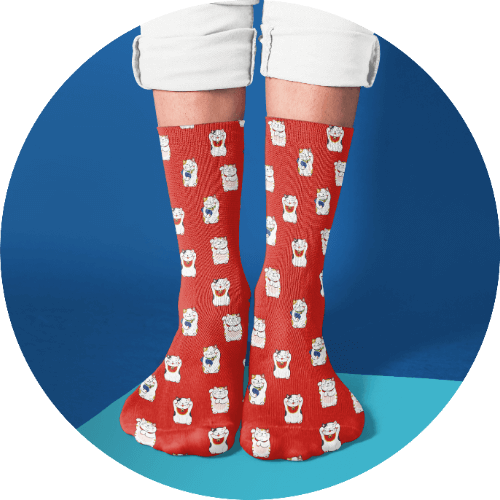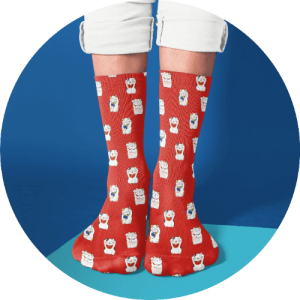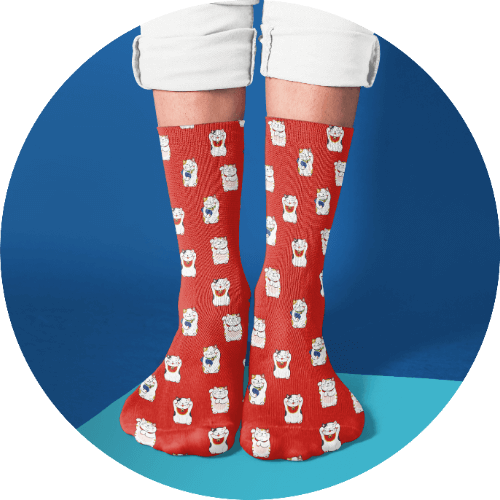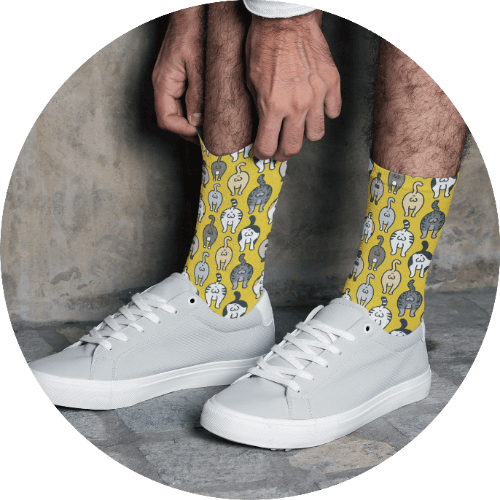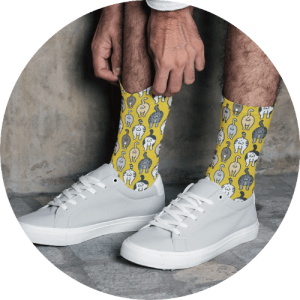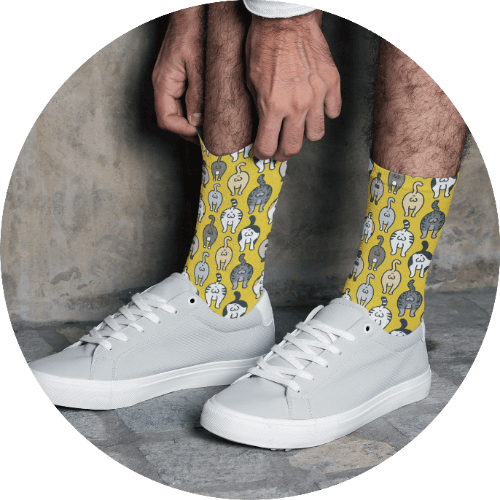 Men are getting more creative and expressive when it comes to socks. Let them replace the boring black or gray ones with adorable cat paw socks or ones with different cat designs. Now men can also express their fun and loving side with cute cat socks.
We all know that cats are goofballs. But that is why we love them so much. Customize your socks with funny pictures and designs with cats. Whether it's a pair of silly half-yawning images or whisker-twirling creativity. Any funny design with cats will attract all kinds of customers to your store from all over the world.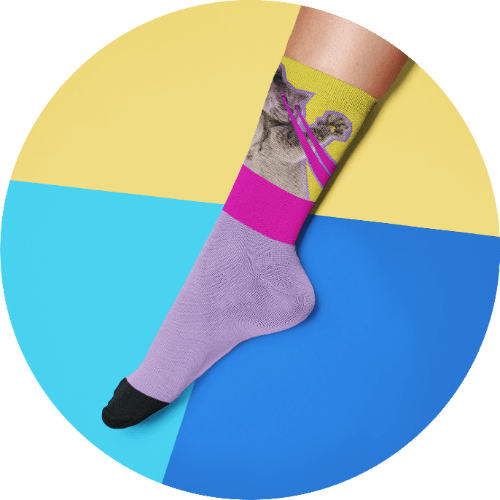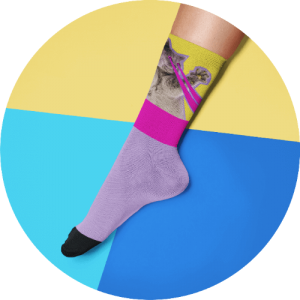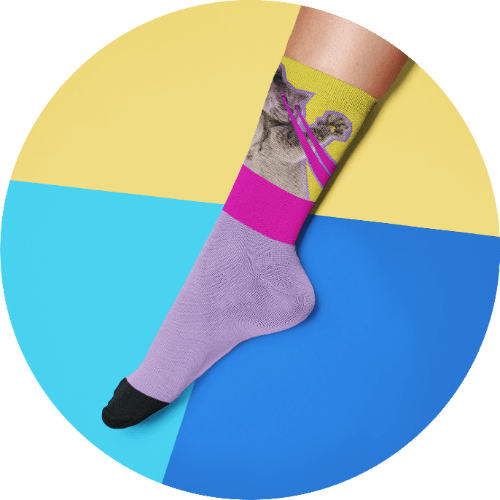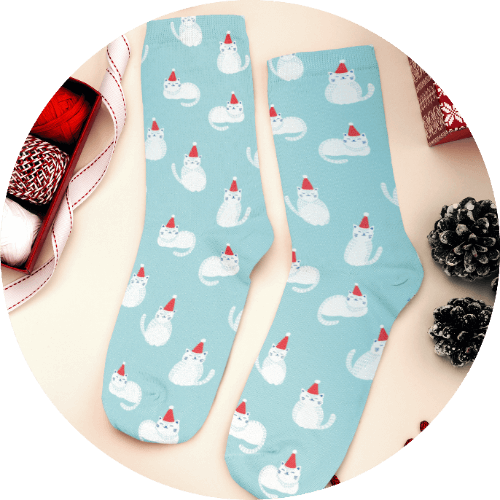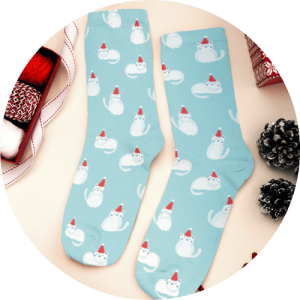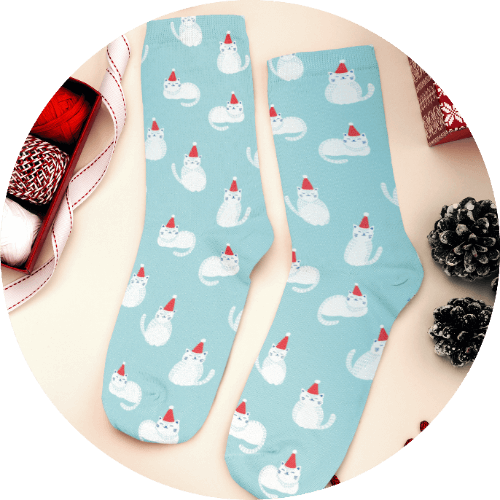 Allow your cat-loving customers to express their affection all year round. Offer different holiday themes on your merchandise. List black cat socks with tiny bats for the spooky October season. Customize Christmas cat socks for fun holiday gift ideas or cozy winter days. Provide excellent seasonal merch and let your customers shop for every occasion.
Create Your Customized Cat Socks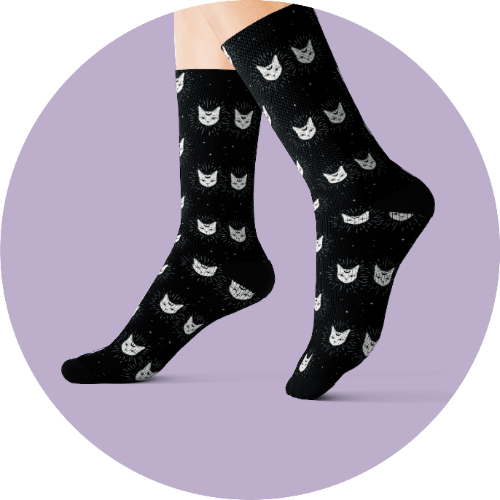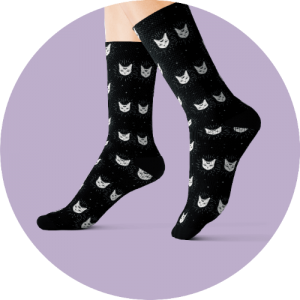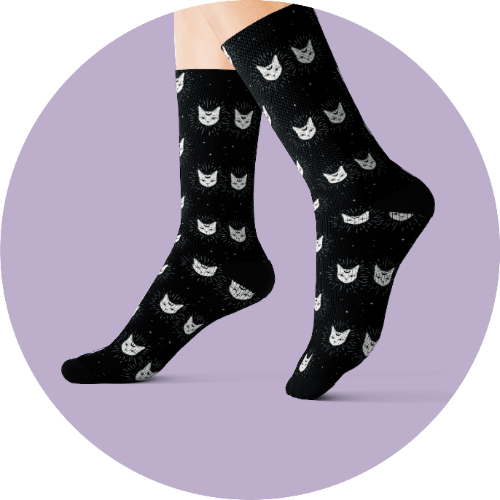 Top 10 Most Popular Cat Breeds
Socks are the ultimate must-have item needed for every age group at all times. List customized ones on your marketplace to appeal to all cat lovers worldwide. Create custom cat socks with the most popular cat breed photos in the world:
Sell Print On Demand Cat Socks With Printify
Printify is one of the cheapest print-on-demand companies amongst its peers. We offer the best prices in the market for a vast collection of products. From bestselling t-shirts to custom mugs and accessories. We have it all..
Printify offers easy steps for designing cat socks. Our user-friendly Mockup Generator is well thought out and easy to use. Cool and cute socks have never been easier to make.
Once the product is designed, list it on your online shop and watch the magic happen. Printify takes care of the rest while you sit back and relax, growing your online brand.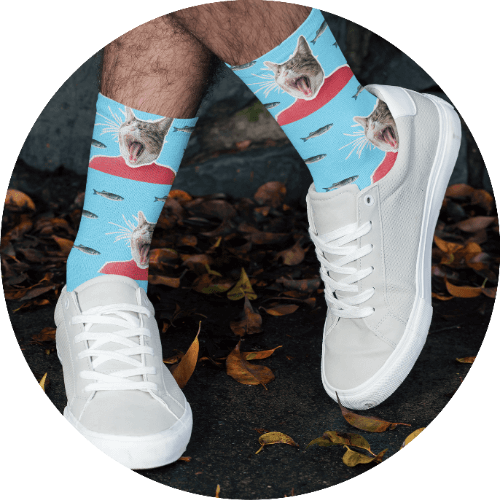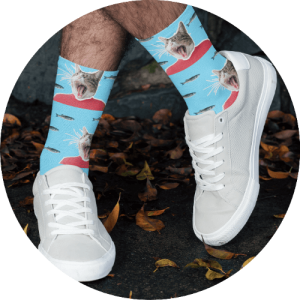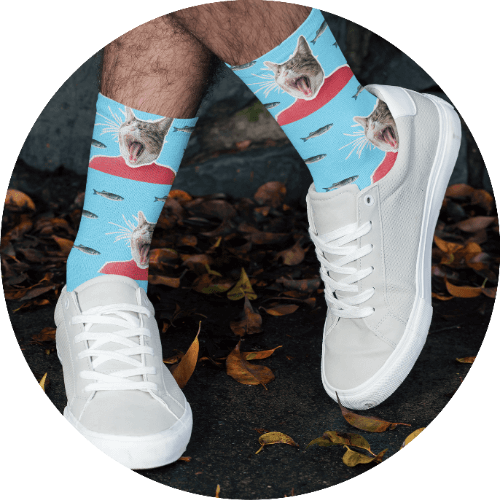 (From USD 5.92 with Printify Premium)
(From USD 6.61 with Printify Premium)
(From USD 7.93 with Printify Premium)
(From USD 8.05 with Printify Premium)
(From USD 8.05 with Printify Premium)
Frequently Asked Questions
No. Printify takes into account all customers' needs. Both single unit and bulk orders are possible.
Shipping rates differ for each print provider. See a full list with all print providers, their prices, and shipping times.
Printify offers integration with all the top eCommerce marketplaces such as Etsy, Shopify, WooCommerce, and others. See a full list and helpful guide here.
Create Your Customized Cat Socks