Custom playing cards for poker, magic card tricks, a game of Hearts, Eights, and many more games. What's more, you can make personalized playing cards with unique artwork and boost your business.
Make Your Own Playing Cards
Personalized Playing Cards
A playing card needs to be smooth, unique, and easy to deal with or shuffle. As an online seller, you can sell personalized playing cards for any occasion. Create interesting themes that your customers can use as gifts for Birthdays, Graduation, Anniversaries, Christmas, and Wedding favors. 
Bachelor Parties can become a Poker Night with the best vintage playing cards. As a seller, you can ask your customers to choose their favorite photos to create customized cards.
You can also help your customers create their own marketing or promotion by using personalized poker cards with logos. 
Below are more ideas of what you can do to impress your customers.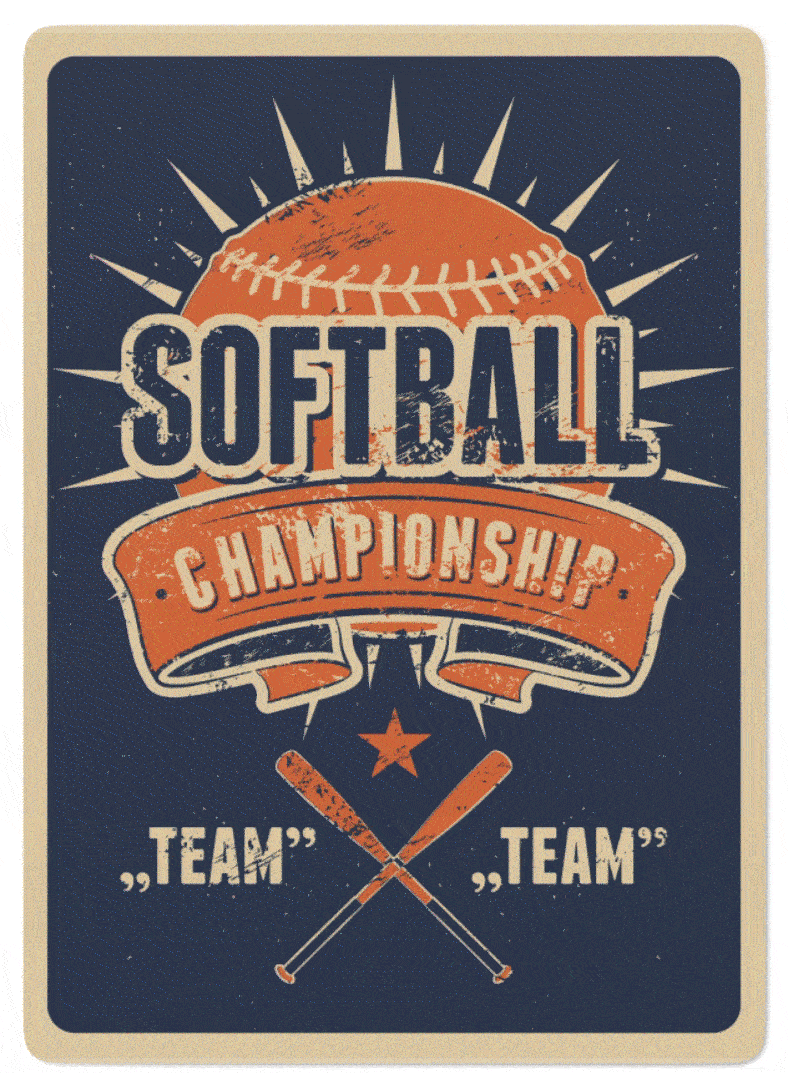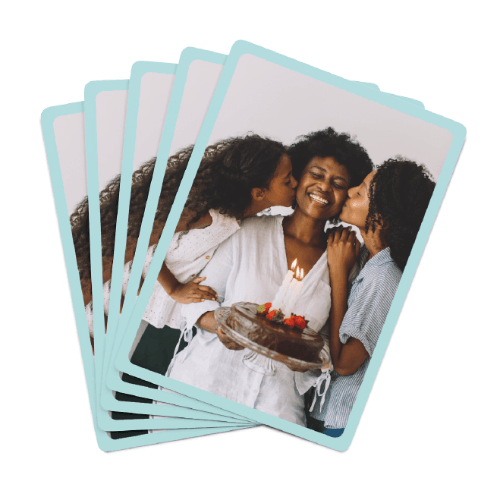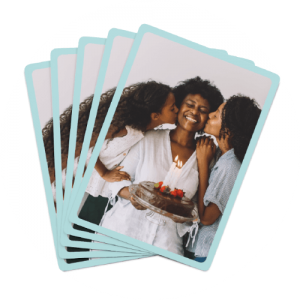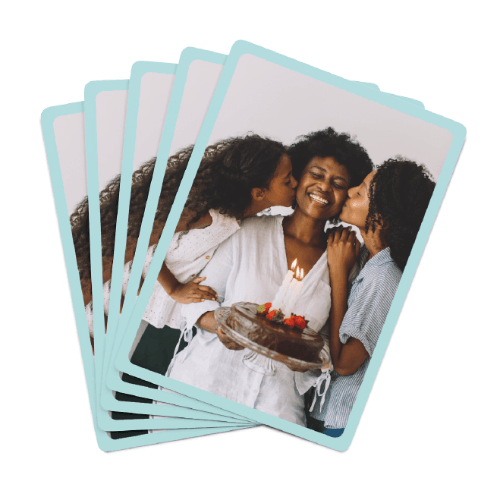 If you like to play poker with friends and family, make a deck of custom photo playing cards to impress your visitors when they arrive at your poker night. Add a personal touch to your poker game by adding photographs to the back of the cards.  
Regular playing cards become more exciting and enjoyable when you use images. Add photographs and unique images to the playing cards to take the card games to the next level.
You can design a vintage poker card with your customer's favorite player. Alternatively, you can display a game of baseball, football, cricket, wrestling, or any other game on the cards. Your customers will love holding vintage playing cards with their favorite sport. 
Please keep in mind that you cannot print products that infringe on the intellectual property rights of other companies. Ensure uniqueness and authenticity in the custom prints you create.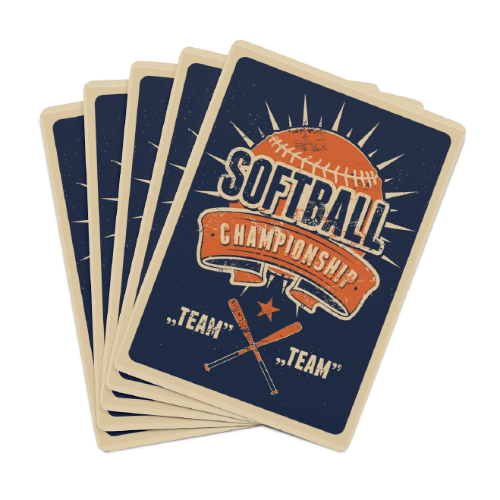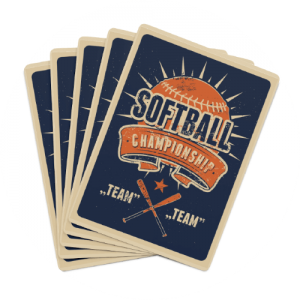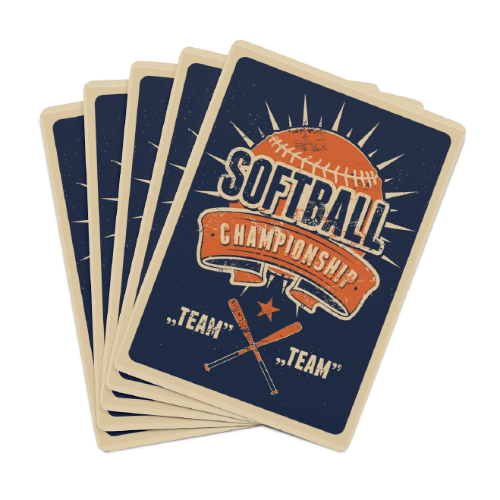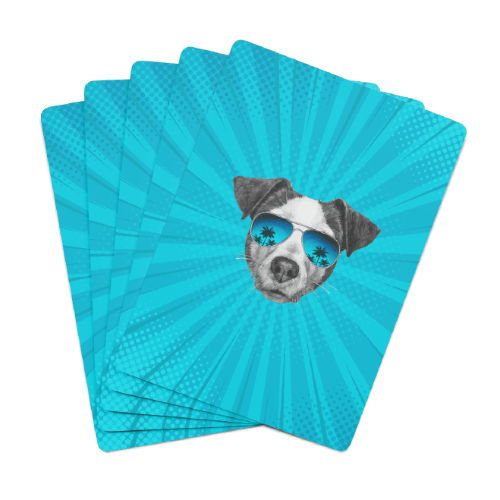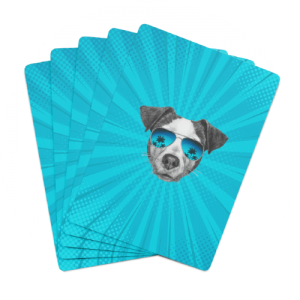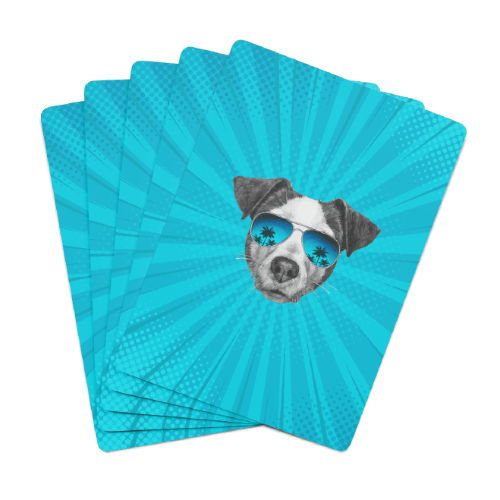 How about some funny poker cards? You could make your playing cards custom by making memes, funny content, and more. Bringing a smile to your customers' faces will definitely boost your profitability. What's more, you can use Printify to make these funny game cards to surprise your customer with uniqueness, creativity, and some dazzle. 
Some sarcasm, comical elements, humor, and more behind the cards will add to the entertainment value for your clientele.
Who doesn't like motivational quotes? Inspirational messages, motivational quotes, insightful messages, and fancy playing cards. Add to the value of your custom cards. They motivate you and pull you out of the dumps. Plus, they can be humorous and entertaining too. You can have interesting motivational quotes at the back of the cards to make magical moments for your customers.
Quotes like "In the darkness, you only need to turn on the light," "get up and get going," and more will make cards interesting for your customers. Design fancy playing cards for the joy of your consumers.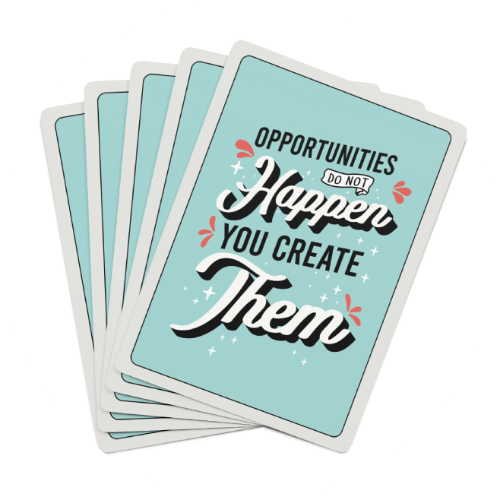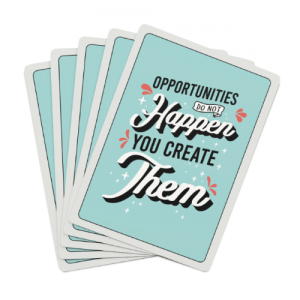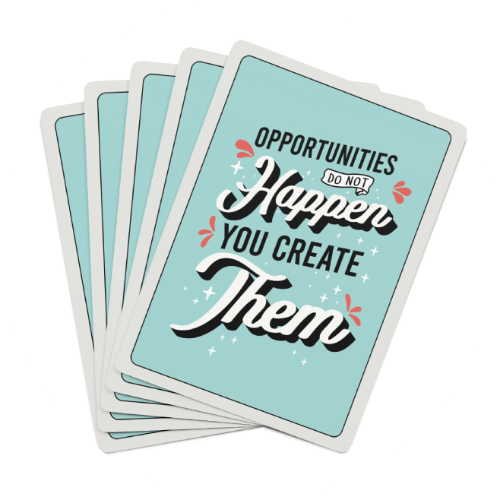 Create Your Custom Playing Cards!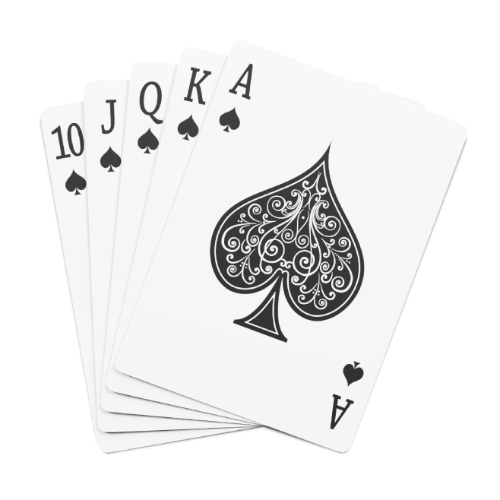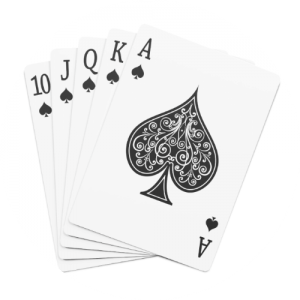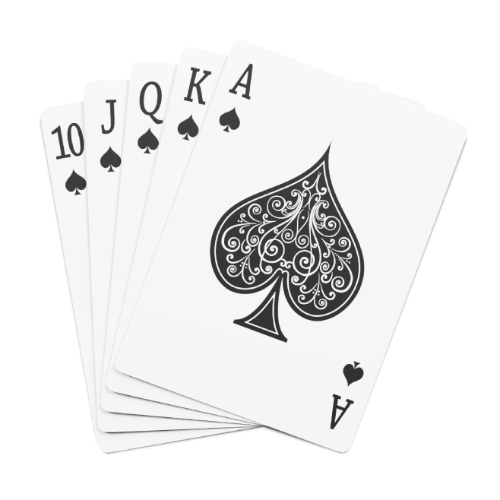 Magic is fun, isn't it? Your customers can use your customized playing cards to surprise their friends and family with magic card tricks. Create sophisticated and mysterious prints to bring out the magician in your customers. Playing cards tricks are fun with a custom deck that is durable, flexible, and classic.
The Best Card Games to Play With a Standard Deck:
Start Selling Your Custom Printed Playing Cards Now
Now you have ideas galore to design your custom poker cards. You can create and sell unique cards with your design from anywhere in the globe. Printify collaborates with the most reputable print providers in the United States, Europe, Canada, Australia, and more. 
Did you know that you don't have to worry about your orders and shipping? We'll take care of product fulfillment and shipping to your consumers. So, you'll never have to store, manage, or protect your products.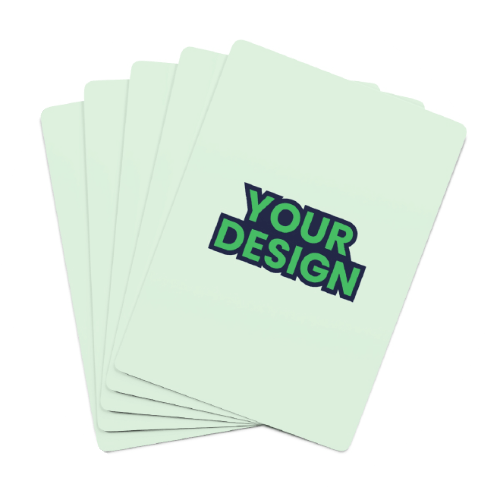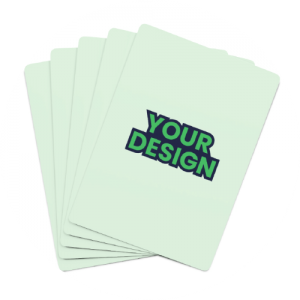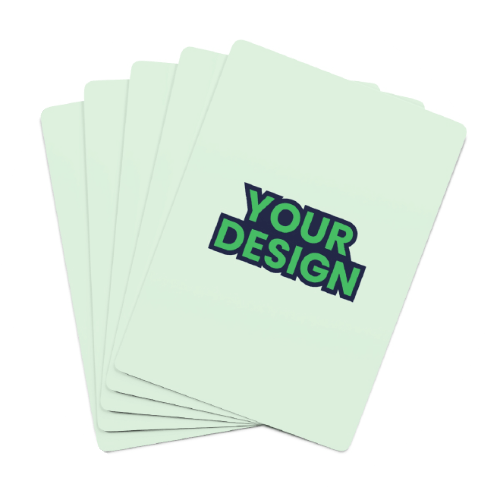 Sell Custom Playing Cards In Your Online Store
Now you know why you should choose Printify for selling custom playing cards. Selling custom cards online can be a profitable venture for you. If your customers love playing card games regularly or are collectors, they'll appreciate customized decks. 
Printify's deck of poker cards is of the highest quality and is the perfect source of entertainment. Your online store will benefit from our custom game cards deck as they are vibrant, customized, and the card size is a perfect 2.5 x 3.5 inches. Your customers will find these premium quality cards to be the best gifts too.
Frequently Asked Questions
You can make your customer's dream deck come true with personalization and customizations. So, what are you waiting for? Start Printing your custom poker card with Printify now. 
Create Your Custom Playing Cards Today!