Why 2021 is the perfect time to open a custom clothing store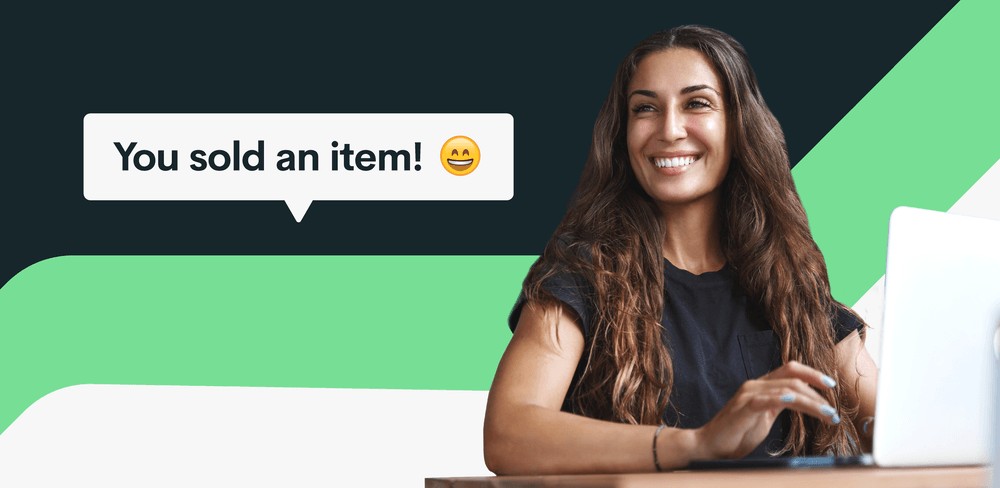 Custom clothing is the final destination of fashion. After all, if the overall goal is making people look their best, personalization is 100% necessary. And the people like it. The individualized garment segment is spiking in popularity – and profitability. We'll go into the data below. But for now, just know that this is a very good time to start moving niche merchandise. 
Thanks in part to some recent global turbulence, the eCommerce industry has enjoyed incredible growth – surpassing many pre-pandemic estimations. Indeed, the modern customer is increasingly responsive to custom clothing options. With such a ready demand, the smart thing to do is capitalize by creating a supply. 
But, isn't starting a business hard… and expensive? It doesn't have to be. Let's get into it.
Custom clothing means that items are made for a particular customer, group, niche, etc. This phenomenon has contributed to the manifestation of the increasingly popular "bespoke" movement. 
Indeed, everyone wants a unique piece that attracts the right kind of attention. On the other hand, no one wants to show up wearing the same outfit as another. Either way, both push in a good direction; they contribute toward customer sales.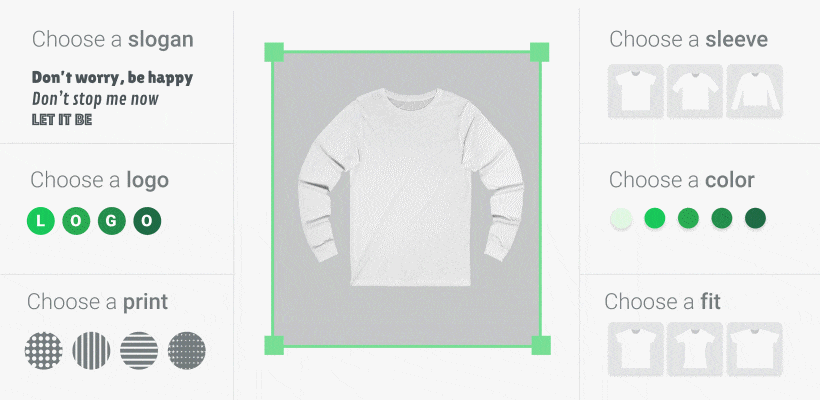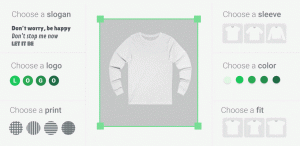 Online bespoke is future fashion
The ideas of bespoke, made-to-measure clothing may sound like a luxury associated with couture tailors. But, thanks to the rise of Etsy online stores and accessible on-demand printing services, custom clothing has become the standard way of buying clothes for many. 
Successful eCommerce companies and retailers are leveraging personalization technology to offer more emotionally charged experiences – something consumers are eagerly looking for. 
Reports suggest customers can spend about 48% more when their shopping experience is personalized. Furthermore, about 57% of online shoppers will share personal information with a brand if it will benefit or elevate their shopping experience. 
Beyond the experience, custom clothing empowers merchants to create and dream of their own brand, designs, statements, and future. Arguably the most exciting thing about user-friendly design tools is that customers can mix and match the base of their clothes, the fabric prints, the logos, slogans, or any other decorative element. 
It indeed presents customers with a new level of individuality that's suited to their exact personal taste.
How to make your own custom clothing
Having your own custom clothing business is less complicated than you might imagine. Well, at least if you choose the right partner. Here's a brief on how to create a brand-new custom clothing business in 4 simple steps:
1. Choose your business model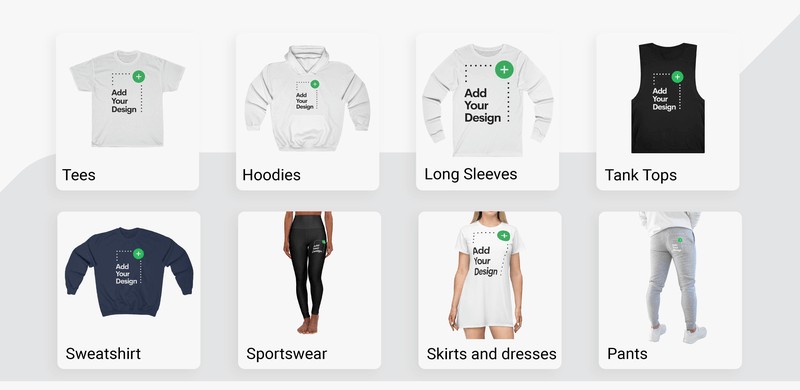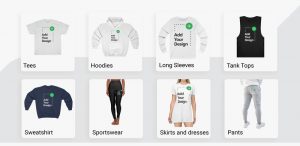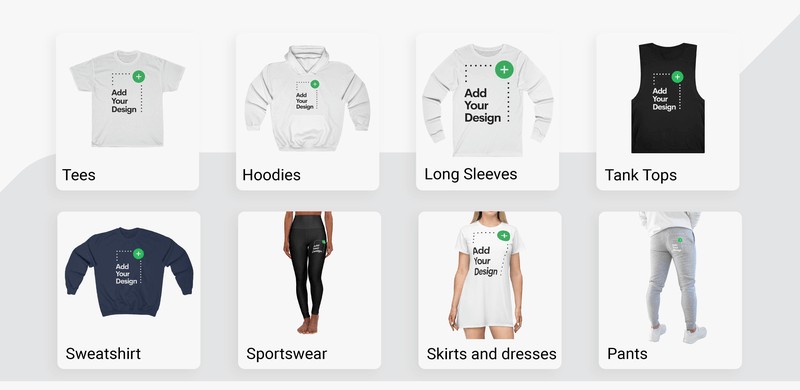 While there are many ways to move down the road to entrepreneurial success, there's something to be said for the simplicity, speed, and affordability that print-on-demand drop shipping offers. 
With Printify, you can start selling custom clothing with no upfront investment. Products are entirely digital until they've been sold. This way, there's never any inventory to keep track of. Not having to manage physical inventory means you'll never have to worry about production, sourcing, availability, storage, protection, and all the other mission-critical factors to operating a business in the clothing scene.
2. Choose a custom clothing niche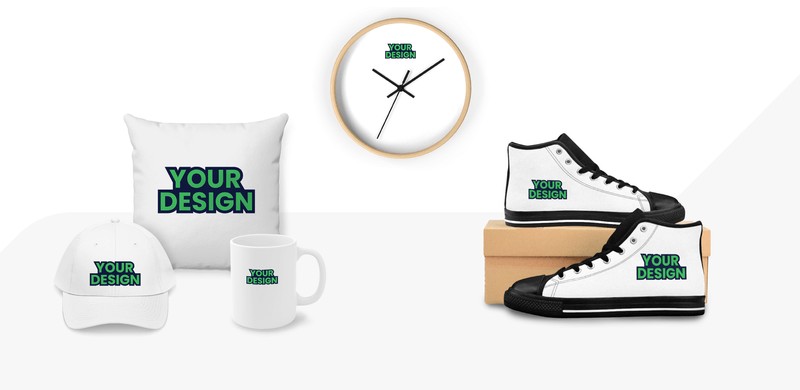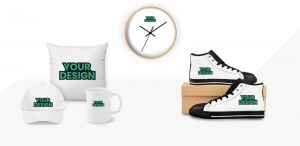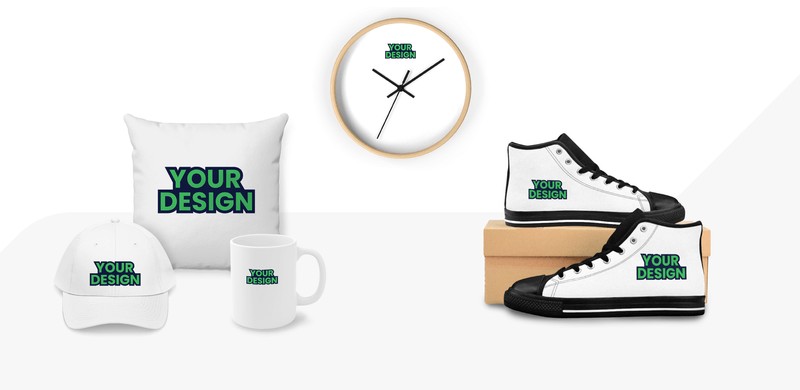 One of the first steps is to consider what types of products you want to sell – find your niche. Look at the most popular items in the category you choose and start thinking about who's going to be your primary target audience. Some options to possibly touch on could be:
3. Choose a custom clothing print provider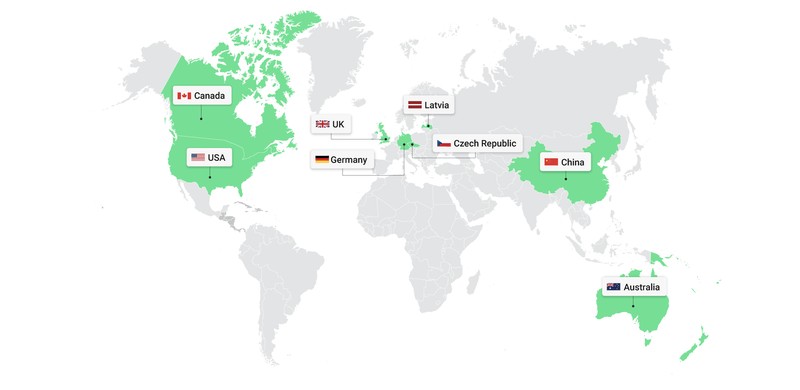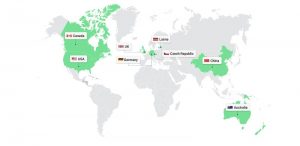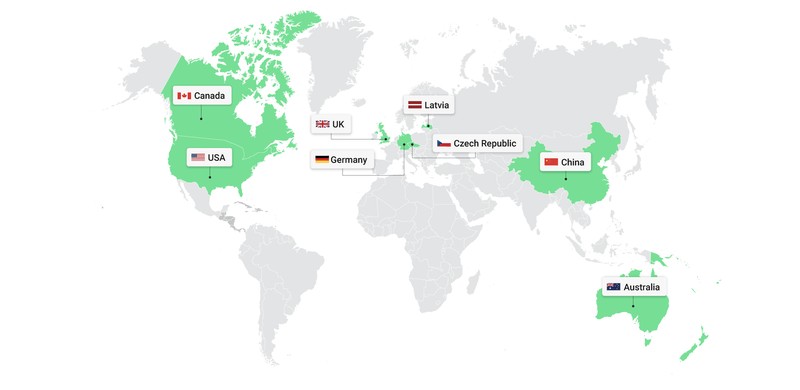 With an understanding of your audience and the type of products you want to sell, you can now choose a print provider. When picking, it's best to choose a distributor located closer to your target audience. The closer the distance is, the better shipping times and fulfillment timelines you'll have. 
Of course, you might end up selling to the entire world. But in short, you can easily change your print providers. As your business grows, you can always revisit choices for print providers, products, designs, and much more. Printify makes it easy to compare factors like production time, prices, locations, materials, and much more. This way, both you (our merchants) and your customers are both on the same page – ready to be delighted with the final fulfillment.
4. Build your custom clothing library
Everything here happens in Printify's user-friendly, state-of-the-art Mockup Generator. Within, you can create 100% customized products and start selling – all within minutes. After you've finished tinkering with your products and perfecting designs, we do all the rest. 
While it's perfectly normal to start off with a more focused array of custom clothing, it's always worthwhile to continually weigh additional options. Even if you don't end up listing a particular item, that practice will surely help with future projects. A bit of fun playing around with variations can be a very beneficial experience. In addition to coming up with modifications for your designs, consider having some fun manipulating aspects like:
Fabric colors

Slogans

Logos

Art placement

Garment fitting

Sizing

Sleeve length

Pocket(s)

Neckline
Keep in mind that, to sell your lineup of custom clothes, you'll need to attract customers. Arguably the easiest way to do that is to post them to an eCommerce platform or marketplace. You can use entities like eBay, Shopify, Etsy, and many others to help present your offerings before various traffic streams.
While we provide a wide range of products, here are some of our best selling custom clothing options:
Finding target audiences for custom clothing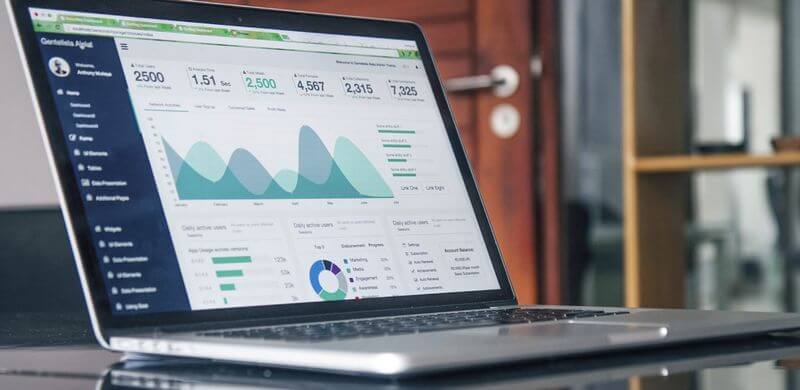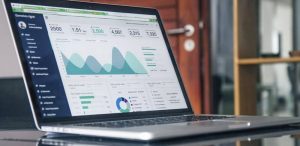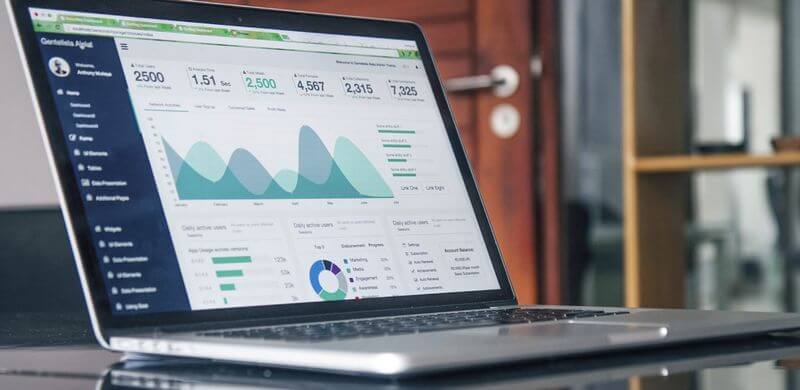 Personalization has become a given for online shoppers these years. Close to 81% of US online shoppers are more likely to buy from retailers that offer some level of personalization. One challenge most merchants (you) have is collecting the data you need to provide a completely personalized experience to shoppers. 
One way to do that is to make data a part of your shopping experience. So, when customers answer questions about their preferences and expectations for their custom clothing piece, you can use this questionnaire to retrieve essential data points. 
Shoppers can fill out a quiz that asks for their preferences in fit, size, style, and budget. They can share more personal information too – for example, whether they have a special occasion coming up, if this piece of clothing is for them or someone else, or if they're looking for a particular piece of clothing.
The custom clothing market is beating estimates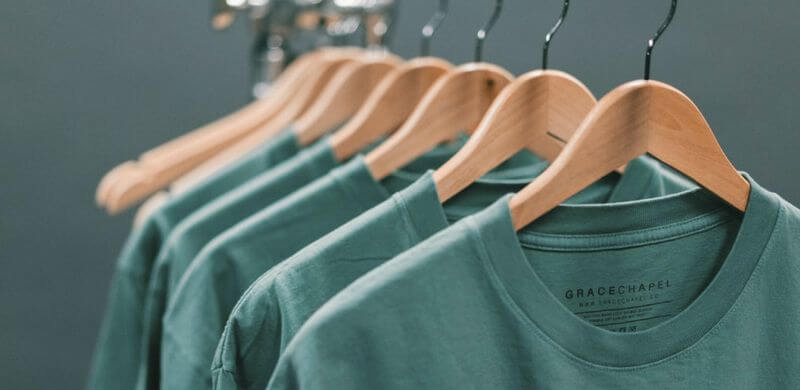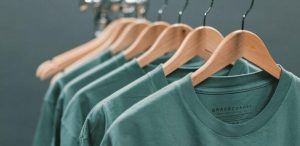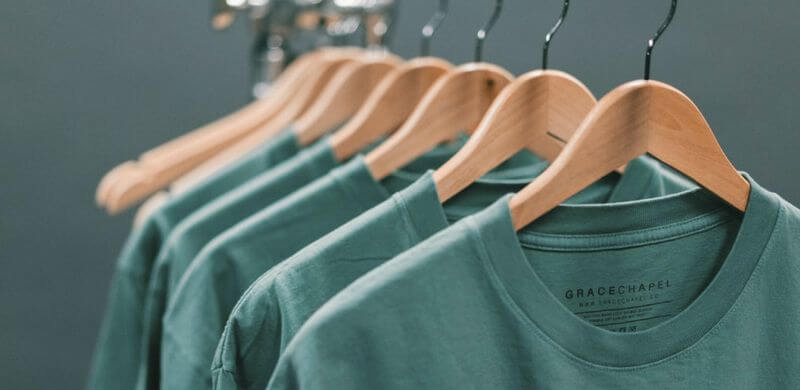 Estimates say that the custom clothing market revenue will reach over $4,304 million by 2025.  In the past year, eCommerce saw a 129% increase in US and Canadian orders alone. 
Gracing the global stage, custom apparel is often used to push slogans that raise awareness about social issues and causes worth supporting. The general market has become so appealing that high-fashion brands like Gucci and Versace have also expanded into custom clothing.
Custom apparel continues to expand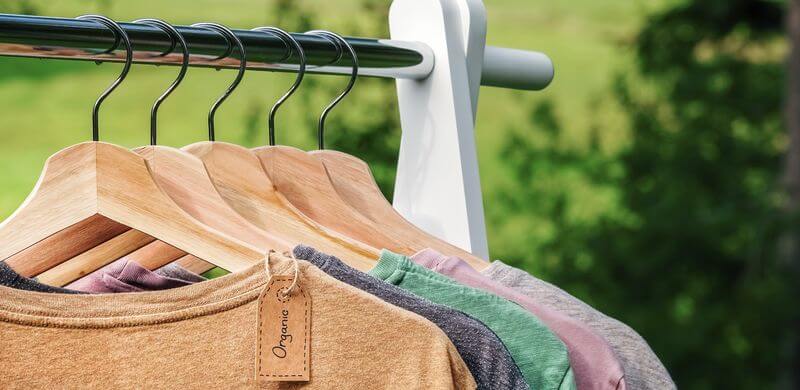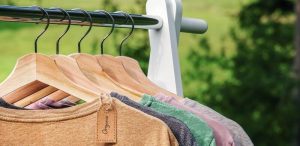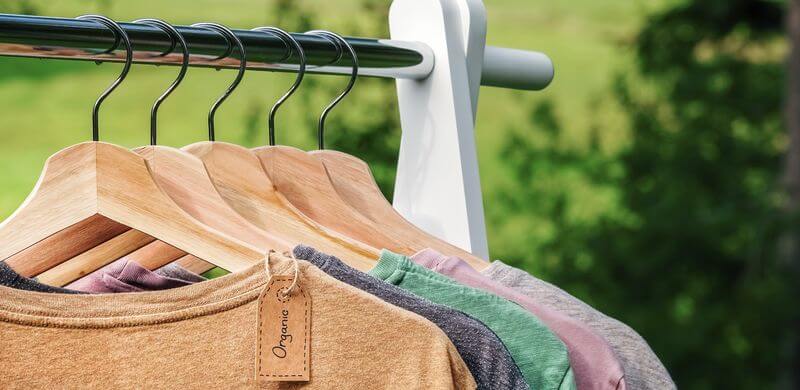 Due in large part to how easy it is to set up and operate, many small businesses have begun offering custom clothing lines. In addition to opening a potential revenue stream, this act also streamlines employee presentation. 
Custom clothing labels are seeing a newfound growth across the board. As shoppers are looking for a more personalized experience, custom t-shirts and other garments are trending in demand. From social awareness messages to tv shows catchphrases, and from sports-related slogans to pet-themed designs, custom clothing gives customers a new channel to express themselves.
According to the Society for Human Resource Management, up to 35% of remote employees are suffering from symptoms of depression. This has contributed to countless organizations looking for ways to boost staff satisfaction, retention, and morale. Enter custom clothing options like sweaters, t-shirts, and hoodies. When team members wear them, there's a sense of loyalty, permanence, and belonging that lifts spirits.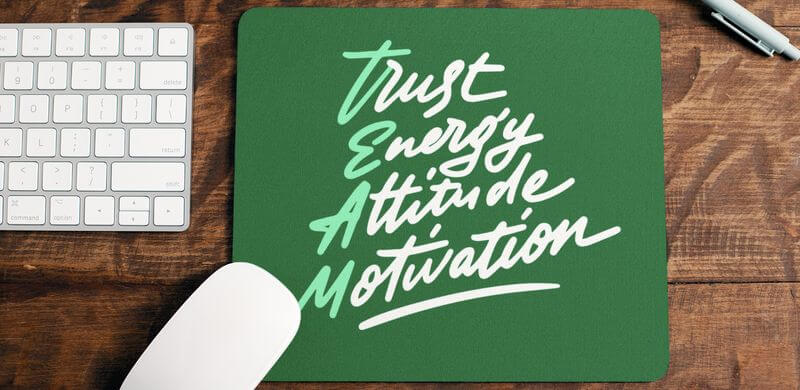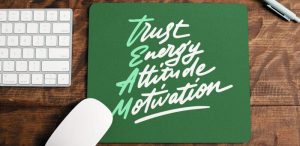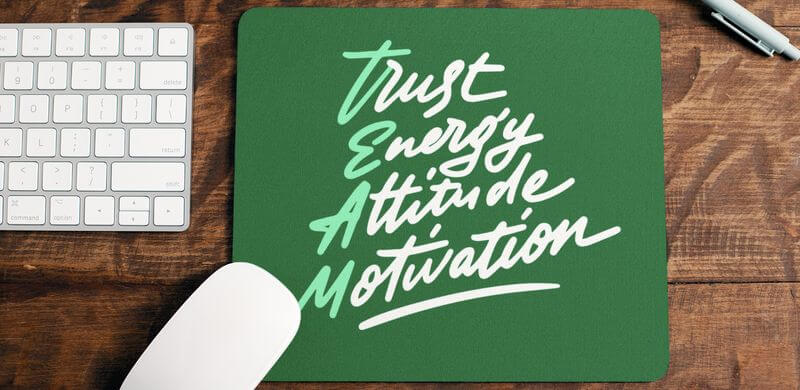 Sustainable fashion made easy
As customers become more and more educated about the environmental impact of their shopping habits, they tend to look for more sustainable options. It's even better if the garments themselves are made from recycled or minimum-waste materials. 
An international approach to custom clothing
Customized clothing is growing not just in the United States but worldwide. One of the benefits of custom clothing is the possibility of selling to an international market that's eager to jump on the personalization trend. 
Retail e-commerce sales worldwide are expected to rise 24.5% by 2025, becoming a $7.385 trillion market. Last year, the pandemic fueled online buying in several countries, and many will continue to see significant expansion in 2021. With so many consumers focusing on bespoke, custom clothing is a massive opportunity for retail internationally.
How much does custom clothing cost?
It depends. If you choose a dropshipping supplier method to create your clothing pieces while handling the shipping and fulfillment process, you're talking about a $1,500 investment if you decide to have control of the entire supply process, the cost to start a custom clothing business averages from $5,000 to $12,000, depending on aspects like fabric choices and design costs.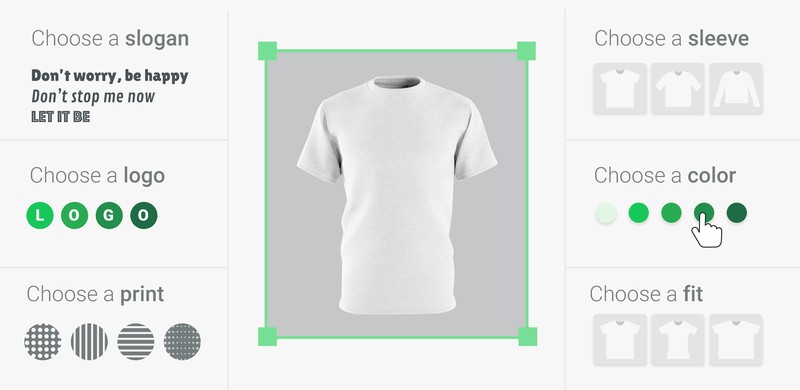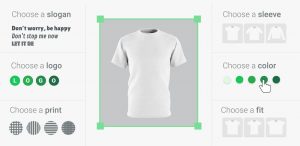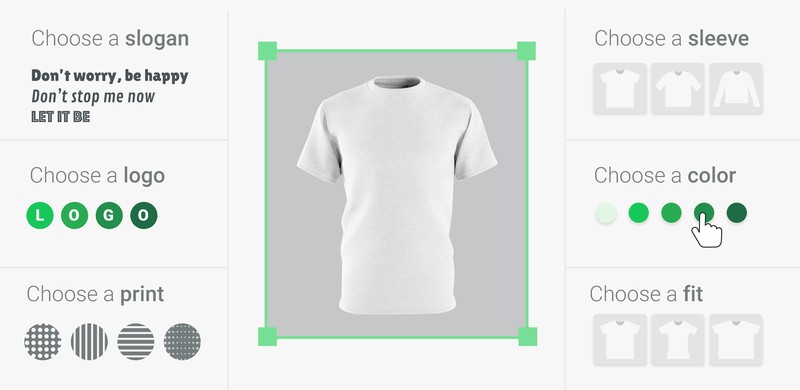 Where to get custom clothing made
While it's totally possible to go at it alone, we recommend working together with a trusted partner when it comes to production. We simplify and automate the process of sourcing, creating, and selling in-demand products at affordable prices. 
With Printify, the process is simple and straightforward: 
Pick your products:

With over 400 products to diversify into, it's easy to stand out from the competition. Select the custom clothing (or other items) most suitable to your brand, niche, and print provider's location. 

Create custom clothing:

Use our free

Mockup Generator

to rapidly generate any variation of the garment or item you'd like to sell. As the entire process can take less than a minute, the only real constraint is the amount of time it takes to make you 100% satisfied with the aesthetics. 

Get some samples:

Order samples from your chosen print providers to see in real life how your products look and feel. There's no substitute for holding the final product in your hands. This will also give you a perfect understanding of sizing.

Publish your products:

Once you're happy with your digital inventory, publish them to your chosen marketplace or eCommerce platform. Printify is integrated with the most prevalent of these players, so there's always the possibility to reach out into multiple traffic streams. There's also a

custom Printify API

for the more tech-savvy merchants out there.

Sit back and profit: Instead of having to respond, approve, or manage inventory, you can simply observe the order's progress through its lifecycle. First, the item will go into production, move through quality control, and then ship on to the customer. You can keep track of this process via your Printify account.
Start selling custom clothing online today
You don't have to be a fashion enthusiast or a business savant, opening an online store for custom clothing is an exciting, profitable endeavor. 
Any new pursuit can seem challenging and overwhelming at first. But, with Printify's on-demand printing solutions, selling custom merchandise online has never been easier. 
Thanks to our streamlined print-on-demand system, you'll find high-quality clothing products ready to be customized. Just pick any item and proceed to the mockup generator. There, it's the work of a moment to slap on a design. 
Whenever you make a sale, we handle all the logistics. This includes sourcing, production, shipping, and all the other things you wouldn't want to manage. But, even without you having to do the heavy lifting, everything is easily tracked through your Printify account. 
As a final reminder, we're here to help along the way. Our dedicated team of support staff is standing by at all hours of day and night to assist in your business' success.
Are you ready to start selling?
With Printify, it's easier than ever.
Share the article
Topics