How to Make Money on YouTube: 8 Ideas to Try in 2024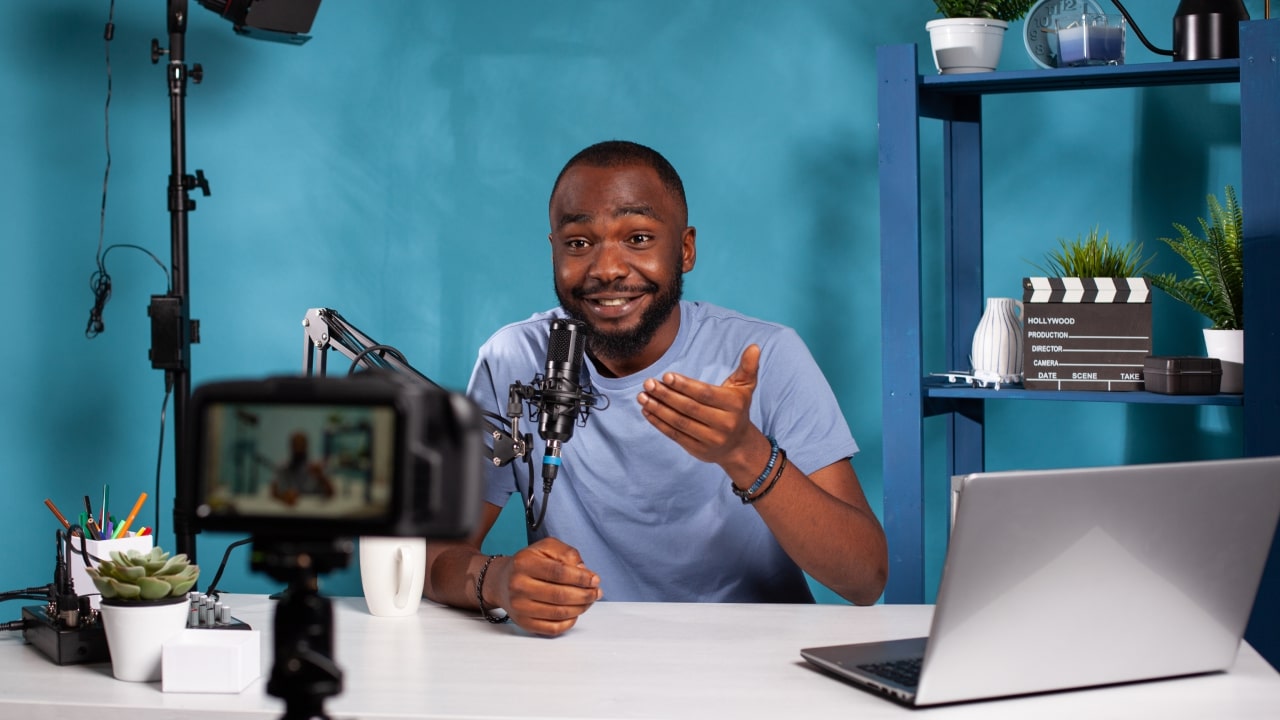 With over 2.3 billion active users worldwide, YouTube is the platform for earning money. But with such a wide range of choices and advice, the potential to earn revenue on this social media site can get confusing.  
So, how do you make money on YouTube? This article has all the answers. There are many different ways how to monetize YouTube for your target audience – with or without video footage. 
Let's look at some easy and creative ideas on how to get paid on YouTube as a new and dedicated content creator.
Design and Sell Custom Products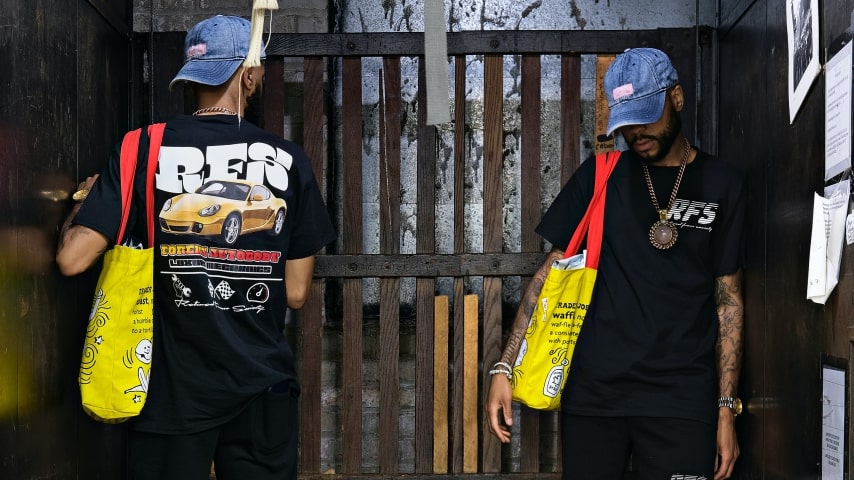 Let's start with something simple. Something that doesn't require a huge following or views to begin with.
If you have a flair for hustling, try selling merchandise to your YouTube audience. Design your own line of clothing or other custom products and earn money by uploading videos showcasing the items and designs in the best light possible.
Selling merchandise is an excellent way to build a loyal following, connect with your fans, and establish a trustworthy brand with quality products and epic designs. Subscribers love to show their support and rock the designs of their online heroes – so thrive among other YouTubers with one-of-a-kind merchandise.
Sell Custom Products With Printify
The easiest and best way to sell custom products is with print-on-demand companies like Printify. 
Our automated processes and beginner-friendly platform is ideal for busy YouTubers who want to earn money by selling merchandise.
Design your own merchandise

for free.

Promote it to your fans.

Let our Print Providers handle printing, packaging, and shipping.
It's that easy. And, in case you need some insights into the most popular products, colors, and designs among other YouTubers, we've done the research for you.
Check out our article on YouTuber merch and make informed decisions for your own YouTube channel.
For example, you can never go wrong with simple black or white t-shirts rocking your logo or channel name.
Become an Affiliate Marketer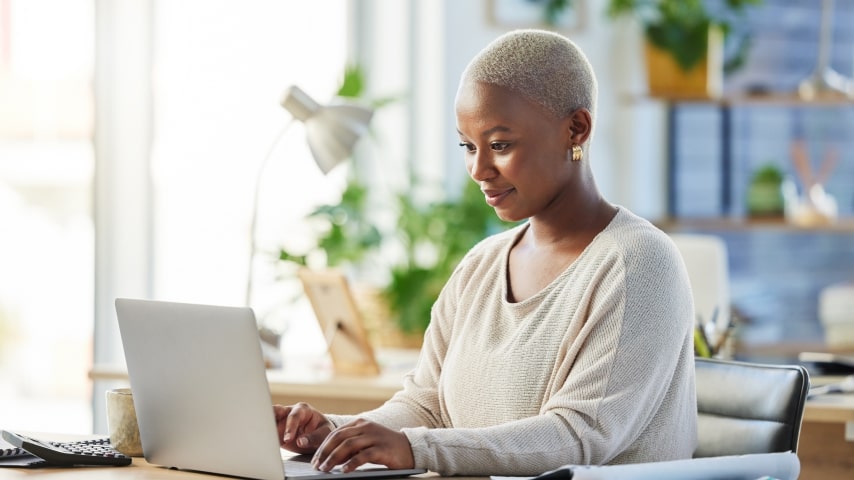 Become a YouTube marketing expert for specific goods or services via affiliate marketing programs. 
Affiliate marketing is a cooperation between companies who want to spread the word about their affiliate products – and creatives who gladly do the work for them, earning commissions in return. And participating in an affiliate partnership is an excellent way how to get monetized on YouTube.
Sign up for an affiliate program, usually filling out an application.

Once approved, you receive your unique affiliate link.

Create enticing content promoting the affiliate link. In this case – YouTube videos. 

Disclose the links in multiple ways: writing a disclosure, mentioning it throughout the video, and putting call-to-actions throughout your content.

Viewers get intrigued by your promotions and click the link to check out the goods.

They finalize a purchase.

You get a certain percentage from every order made through your link.
Amazing, right? And convenient as well. Affiliate programs are usually free, meaning you don't spend any money – you just earn.
Join the Printify Affiliate Program
Sign up for the Printify Affiliate Program and earn 5% commissions on each sale your links generate. 
Free sign-up

Quality products

No limitations

90-day cookie life

Convenient monthly payouts
Join the YouTube Partner Program
Now, let's move on to the monetization side of making money on YouTube.
While the YouTube Partner Program (YPP) sounds like a fancy, complicated partnership, in simple words – these are YouTube ads combined with other convenient features. And you need to be a part of it to monetize your video content in all possible ways.
To apply, here's what you need to do:
Sign in to your YouTube account.

Click

YouTube Studio

under your profile picture.

Click

Earn.

And select

Apply

to get started.

Click

Start

to review the terms and conditions and

Accept.

Click

Start

to set up a Google AdSense account or link your existing one.
And there you have it. Your application will be reviewed within one month.
Once you're part of the YouTube Partner Program, enable monetization on YouTube Studio. Choose your monetization preferences and explore all the new features, such as Watch Page Ads, Supers, Shorts Feed Ads, Memberships, and Shopping.
According to Influencer Marketing Hub, the average YouTube channel earns $0.018 per ad view. So, if you already have an established following, generating ad revenue with your videos should be relatively easy.
If you want an idea of your estimated revenue stream, click the Analytics tab and scroll down to the chart Monthly Estimated Revenue, where you can plan and analyze your YouTube earnings.
Eligibility Requirements for the YouTube Partner Program
The rules for this are quite simple. It all comes down to your watch time and the number of subscribers.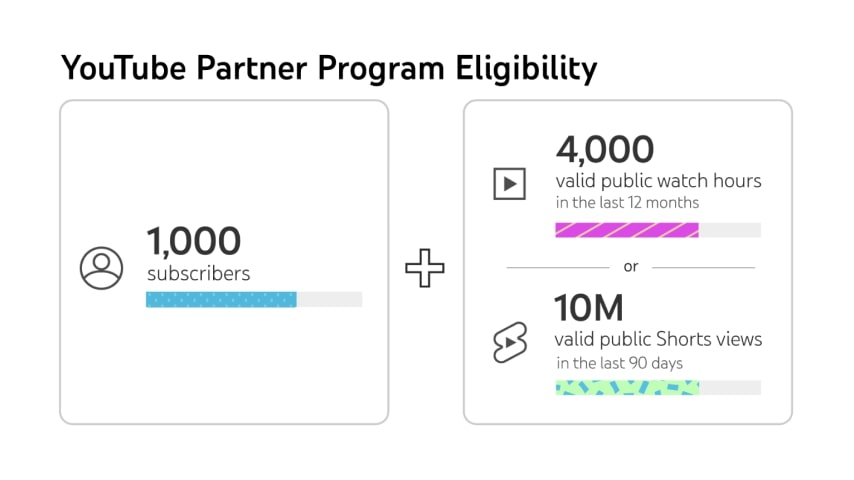 Have at least

1,000 subscribers.
And
Have 4,000 watch hours in the last 12 months.
Or

Have ten million Shorts views in the last 90 days.
Offer Channel Memberships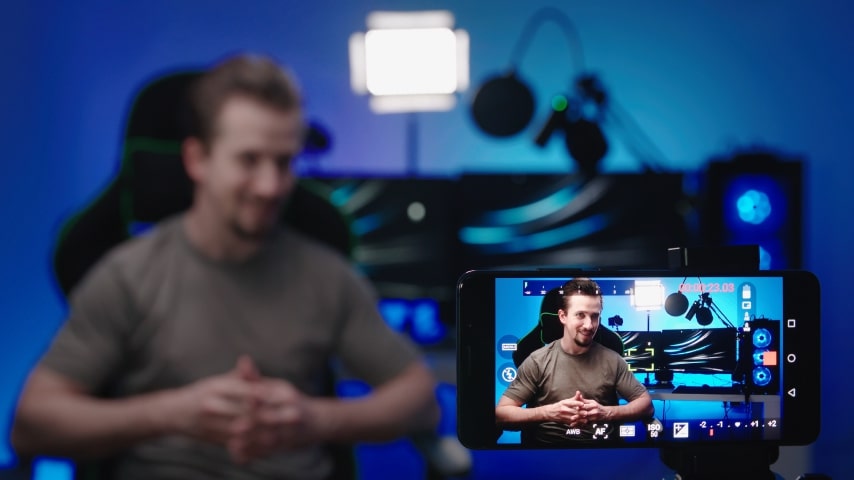 Once you've reached 18 years of age and your YouTube channel – 30,000 subscribers, both of you are eligible for channel memberships, aka fan funding.
Memberships are an excellent way for you to monetize your content – offering exclusive videos and other features to those willing to support your YouTube channel for a small fee of $4.99 a month.
By clicking the Join button on your YouTube channel, members can gain access to features like
Members-only streams.

Exclusive Community Tab content.

Members-only super chat.

Exclusive emojis.

Members-only video content.

Early-access videos.

Highlighted comments and more.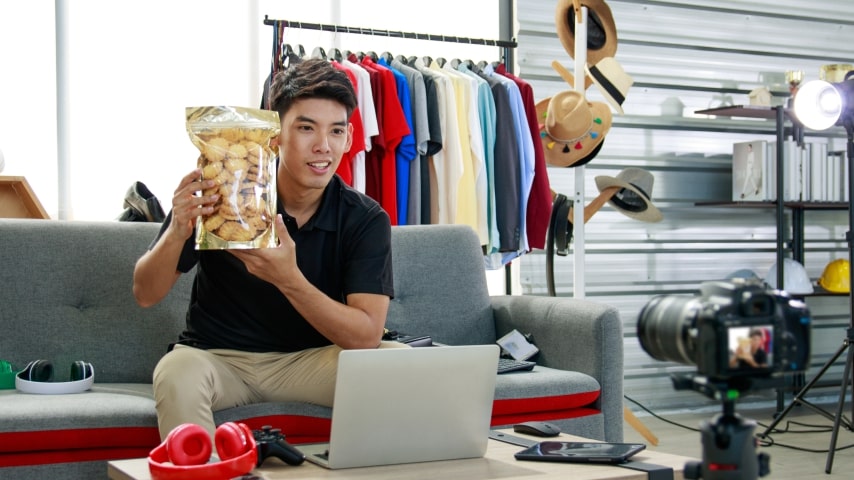 Sponsored content or brand deals are a collaboration where both parties benefit, one being the company interested in your audience and you – interested in their sponsorship.
Sponsorships can come in many shapes and forms. Big brands can pay you directly for advertising their goods, give you their products or services for free, or offer a chance to earn commissions from sales generated by your links.
And the best part is – you don't have to share your earnings with YouTube. You negotiate the deal with the brand, which then pays you directly.
Don't forget the legalities and transparency.
If you engage in brand deals and include sponsorships or paid product placements in your videos, you must warn YouTube and your followers about the sponsorship. 
For YouTube

– it's a simple check box in your video details. 

For your audience

– YouTube automatically displays a disclosure message for the first

10

seconds of your video. But brand deals usually include verbal announcements and on-screen promotions regarding the sponsorship as well.
Collect Donations via Super Chat and Super Stickers
These are excellent fan-funding features for live streams and premieres where viewers can donate anything from $1 to $500 – with a pinned comment or animated sticker.
Not only is it a great way for you to earn extra money, but it's also a way for fans to get noticed and interact with their favorite creators during their streams. They can ask or answer questions, express their opinions, or simply show support.
Don't forget to read the Super Chat during the stream to shout out your supporters and thank them for their donations. This will show appreciation and encourage others to donate, generating more money throughout your live streams.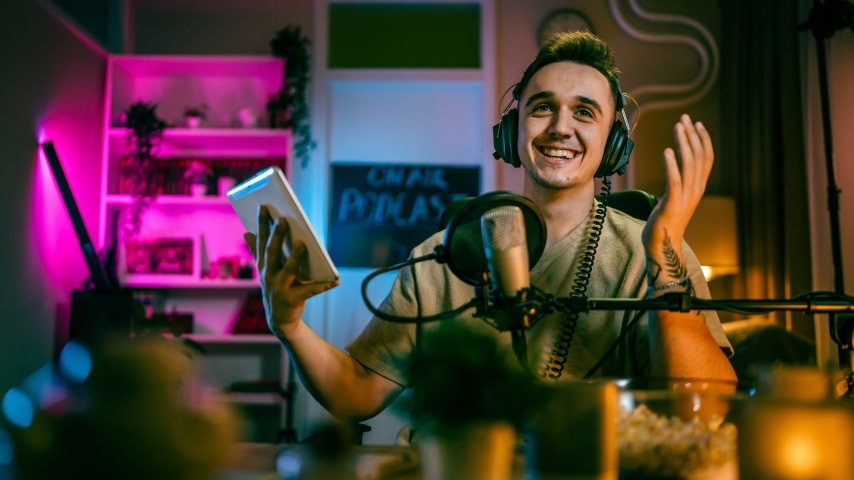 While this does link to the donations described above, crowdfunding is a slightly different way of generating revenue with YouTube videos. It's a way of gathering funds for a specific project or purpose.
And it can be anything. Whether you need new gaming equipment to better your streams, hire an exciting guest for an upcoming video, or gather funds for a fun YouTube project – you can ask your audience to pitch in via crowdfunding (or sponsorships, as YouTube calls it).
Create a crowdfunding account.

Explore popular sites like Patreon and Kickstarter to set up your account. 

Create your project page.

Projects can be any size – just make your pitch exciting, reasonable, and compelling.

Promote your project on YouTube.

Post enticing videos explaining to your audience all the perks of sponsoring your channel and the project itself – linking to the crowdfunding page.
YouTube also has the SPONSOR button you can now add to your videos – allowing people to crowdfund directly on the platform.
License Your Content to Others
How do YouTubers make money? Sometimes by sheer luck. Plenty of other creators have earned quite a bit of money with one lucky video that just happened to go viral. And while that video on its own is great at generating income on YouTube, you can use those lucky viral hits to earn more.
How? By licensing them to other YouTube channels, social media platforms, and news outlets that want to join the trend train. Consider those videos as your own products – offering them to others for a fee.
Sites like Jukin Media are great places to submit your videos based on categories, like newsworthy content. If you have a video that reporters might be interested in, with natural disasters, police chases, or other relevant content – upload it and earn a commission every time it's used. 
Making money as a video creator is exactly that easy.
Monetize Your YouTube Channel With Printify
Make money on YouTube by creating videos and offering unique merch to your following.
Tips to Make the Most of Your YouTube Channel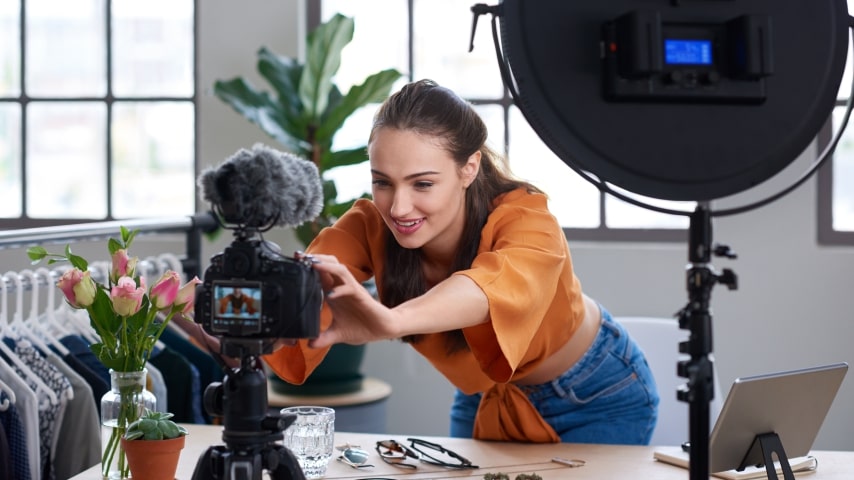 Some creators think: More videos, more money. But that's not always the case. You need proper content, video editing, sound effects, relevancy, quality, and many other aspects to reach the video view count and likes you expect. 
Let's look at some tricks to make the most of your YouTube channel.
Longer Videos Equal Higher Revenue
If ad click and view ratio is your main source of income, consider filming longer videos. Content over ten minutes has a higher watch time, generating higher ad revenue. 
If you put many ads in a short video, your viewers will be annoyed and tempted to leave your channel. While a longer video stretches out the ad time, providing a more natural content flow.
But that's not all. Videos with a high watch time rank better on YouTube searches. So make sure to film at least a ten-minute video to boost your chance of higher engagement.
High-Quality Content For the Win
Quality beats quantity. And it's no different regarding YouTube videos. You need to post quality content to attract potential followers, develop a loyal audience, and build a trustworthy image as a content creator.
Invest in well-rated equipment and editing software, make well-produced and compelling videos, and, most importantly – post honest content that goes hand in hand with legal requirements and your values.
Channel and video descriptions are some of the most important assets on your YouTube channel. They serve many purposes – from engagement with your followers to storytelling, SEO, and promotions. So, make them count!
Write compelling descriptions, video titles, affiliate disclosures, detailed instructions, or enticing promotions for your products, fundraisers, or other social media channels. And don't forget to use this space for relevant tags and keywords, making sure you secure your spot on search results.
Interact With Your Audience
Don't forget to interact with your followers during your streams or in the comments section. Fans love to communicate with their favorite creators. And your engagement will only encourage others to join – showing how enthusiastic and appreciative you are of your audience.
Is It Possible to Make Money on YouTube Without Making Videos?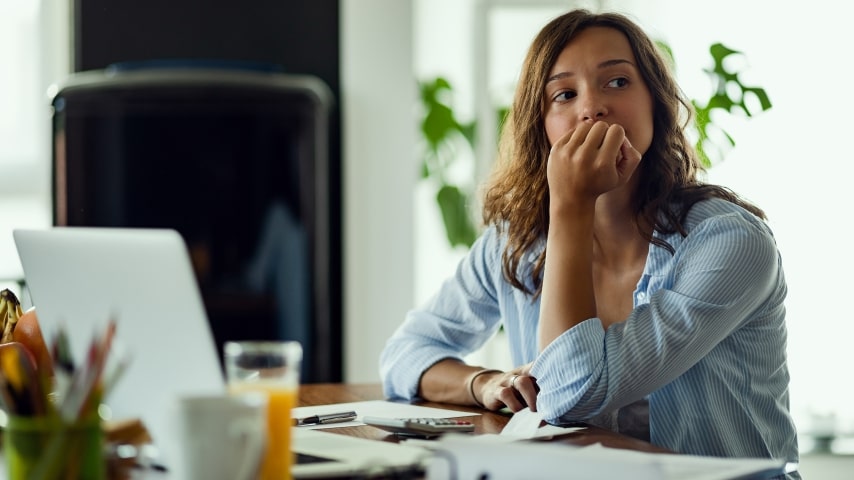 Yes. There are plenty of ways you can make money on YouTube without filming videos.
Focus on Audio.

Including guided meditations, sound effects, songs, autonomous sensory meridian response (ASMR) videos, and more.

Live Stream.

From engaging podcasts to video games – live streams are a way to avoid pre-filming and editing and the hassle that comes with both. And those open the possibility to cash in on profitable

podcast merch ideas

once you establish a following.

Educate With Voiceovers.

Educational content is easy to make. Record guided tutorials, online courses, and other educational materials.

Freelance.

Either hire someone to do the nitty-gritty for you or do it yourself for other creators. From thumbnails and descriptions to the content itself. 

Share Highlights and Compilations.

Mix multiple videos from other content creators and list them on your channel.

Utilize the Creative Commons License.

YouTubers can mark their content with a CC-BY license, allowing other creators to re-use and edit their videos for their own good. 
How much can you make on YouTube? A lot. Depending on your choice of content, revenue stream, and the effort you put into it. From ads and sponsorships to fan donations and selling your merchandise – there are many different ways how to earn on the platform.
So get inspired, get creative, and start making money on YouTube one idea at a time.
Share the article
Topics