T-Shirts for a Cause: Inspirational Examples and Design Ideas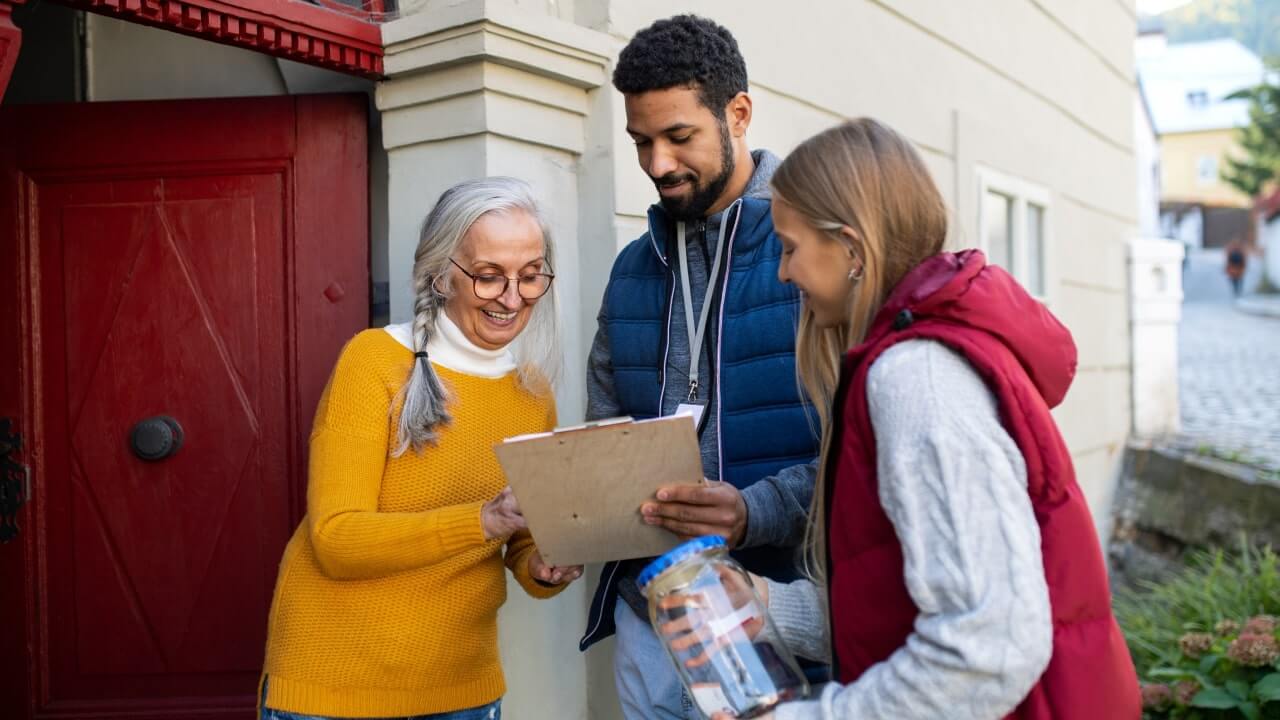 Do you have a good cause that you want to promote? Support a charity or nonprofit organization by designing and selling t-shirts for a cause.
Not only will the people wearing your apparel encourage others to support the humanitarian cause you care about, but you can also donate all or a portion of the profits.
To get you started and give you some ideas for charity t-shirts, we've compiled a list of t-shirt examples supporting several vital causes. Get to know the idea behind each shirt and the cause they support, and make a t-shirt with Printify.
T-Shirts for a Cause – 14 Creative and Inspirational Examples
There's no shortage of good causes that people worldwide care about. Whether it's human rights, gun control, mental health, or standing up against violence – people show their support in various ways. This variety can also be seen in the t-shirt designs they wear.
We've compiled a list of 14 creative t-shirt examples that support various important causes to inspire your own designs.
Our first example includes a beautiful graphic of a honeycomb heart that promotes environmental protection, focusing on the health of pollinators. The artistic design draws inspiration from nature, making it a great addition to any nature lover's wardrobe.
Check out our article on graphic design tips to come up with a t-shirt design that looks just as nice.
All moms deserve to be celebrated, and a super soft organic cotton t-shirt can brighten their day in an instant. When designing your next t-shirt, remember that it can also serve as a great gift for someone who needs appreciation and praise, e.g., a power mom.
Text and typography are perfect for t-shirt designs that support charity organizations – they get the message across instantly, and there are a lot of variations you can try.
This design uses a powerful color combination of red letters on a white background, making it a perfect unisex t-shirt for people who want to promote self-care and mental health.
This t-shirt features a tasteful combination of text and graphics. The colorful heart in the design symbolizes each individual's unique personality and characteristics, highlighting the message that every person has the right to be and feel free just the way they are.
If you want to create a similar design but don't know where to start, check out our list of 11 t-shirt design software you should try.
This t-shirt example features a very powerful design and gets its message across instantly. Typography t-shirts offer a great way to be creative with the cause you support – for example, this design has both the cause of the problem and the solution for it, displayed together.
Although a t-shirt may highlight a critical issue, it can also have a subtle design. The left chest is a classic spot for images and illustrations on clothes, and this shirt utilizes it perfectly. Adding a subtle visual touch to the main message, this tee includes a graphic of the sun and the sea.
Check out our t-shirt design placement guide to learn how to utilize your visuals in several ways.
If you'd like to design a similar t-shirt or any other piece of apparel, accessory, or decor item, use Printify's
Mockup Generator
. It lets you create a stunning design in a matter of minutes and offers a real-life preview of the final product.
This t-shirt shows what you support, which in this case is art. For every shirt sold, 25% of the proceeds are allocated to a nonprofit that's focused on sending NYC high school students to a Broadway show before graduation.
A simple typography design on a white background focuses all of the attention on the message of the tee.
If you want to create something similar and appeal to customers but aren't sure where to start, check out this article on creating a best-selling t-shirt design.
This design features a motivational and uplifting message that goes hand in hand with the cause it supports. You can create text designs straight from Printify's Mockup Generator.
This t-shirt features a very creative design that combines illustration with text. It matches the cause it supports perfectly – the visuals are placed on the chest area, and the pink color is usually associated with breast cancer awareness. 
The text also includes a play on words, making the overall look playful while retaining a strong message.
When it comes to raising funds for an important cause, the better the design, the more money you can raise. This "New York, New York" t-shirt, with its beautiful color combination, is definitely a bestseller.
Check out our article on the best t-shirt and ink color combinations to create your next t-shirt design.
A t-shirt design can be light and fun while supporting an important cause. Try creating a shirt with your own unique graphics. Our article on the top t-shirt design software will get you started on the right path.
This t-shirt has very clever letter styling, combining two phrases that support the same cause – "protect choice" and "pro choice". Being creative with your designs will let you reach like-minded people who care about the same cause as you.
Check out our graphic design tips to come up with your perfect t-shirt design.
Here's another clever t-shirt design that's directly linked to the cause it supports. Raising a person is no easy feat, and the text design celebrates mothers and everything they do for their children.
Now that we've examined 14 original and creative t-shirt designs supporting various causes, it's time to learn how to make one yourself.
How to Make T-Shirts for a Cause in 4 Steps
When you want to design t-shirts for charity organizations, you can do it all with Printify.
Let's go over the four steps to help you get started.
After you've signed up with Printify, the first thing you'll need to do is decide on a t-shirt for your design.
Printify's Product Catalog offers dozens of t-shirt options for every need. Pick between men's, women's, and children's apparel, or go with a unisex t-shirt.
T-shirts come in various sizes and colors, and you can pick between different materials. Super soft organic cotton or moisture-wicking polyester – choose whatever you need.
When you select a product, pay attention to which Print Providers offer that shirt. Printify has more than 100 fulfillment locations and 80+ partners around the world. Compare their production and shipping costs for the best fit.
Decide on the Design Elements
Decide what you'd like to see on your t-shirt and what other supporters would want to wear.
You can make a logo tee, use a text design, or go with more artistic visuals – whatever you decide, make sure the design fits the cause. T-shirts of this kind most often have simple designs, and the message they convey takes top priority.
As you saw in the examples above, you can get creative with puns and clever text designs, and use the placement of the designs to your advantage.
To get started, read our article on creating a best-selling t-shirt design.
Once you've picked a shirt and decided on the design, it's time to put it all together.
Our free and easy-to-use Mockup Generator lets you create any t-shirt design you want. If you already have your visuals, just drag and drop them onto the shirt and adjust the look.
You can also create a design from scratch. Use our built-in text editor to make typography designs, or try the Shutterstock integration to access thousands of images and illustrations.
If you'd like to create more advanced designs, check out our t-shirt design software suggestions. And if you don't feel like designing the visuals yourself, you can always use freelancers on sites like Fiverr and Upwork to create beautiful designs for you.
All that's left is to start selling your t-shirts.
Printify connects with all major online marketplaces and eCommerce platforms. You can sell shirts on Etsy, Shopify, Wix, eBay, etc. Check out all of Printify's integrations.
Connecting your online store with Printify only takes minutes. As soon as you make a sale, we send it to production and ship it directly to your customer.
There are no upfront costs. You are charged only when you make a sale. Set the price of your t-shirts however high or low you want – the bigger the profit margin, the more you can donate to the cause you support.
T-shirts are great for spreading knowledge about important causes and helping charity organizations and nonprofits. Mixing a clever design with a strong message is a formula for success.
Use Printify to design and sell custom t-shirts for a good cause. There are no upfront costs, and we take care of the production and shipping.
Share the article
Topics