How to Create a Best-Selling T-Shirt Design?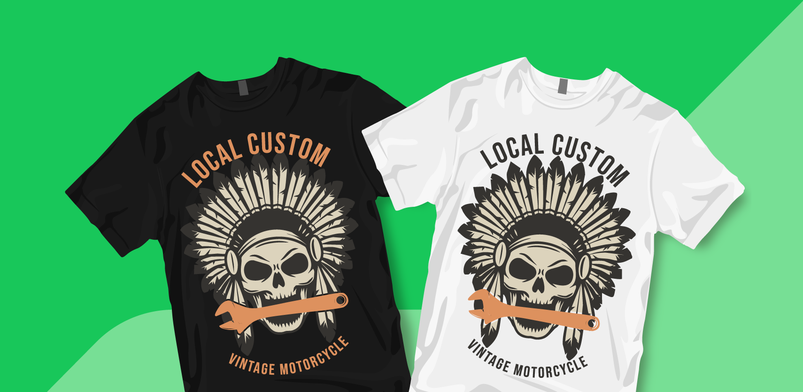 Are you a designer trying to create a best-selling t-shirt design? 
It doesn't matter whether you're an experienced artist or a T-Shirt design beginner – there are several evergreen principles that you should bear in mind to help you produce concepts and designs that generate likes, comments, shares, and most importantly – sales. 
Here Are My Top 6 Tips to Help You Create a Best-Selling T-Shirt Design That People Actually Want to Buy: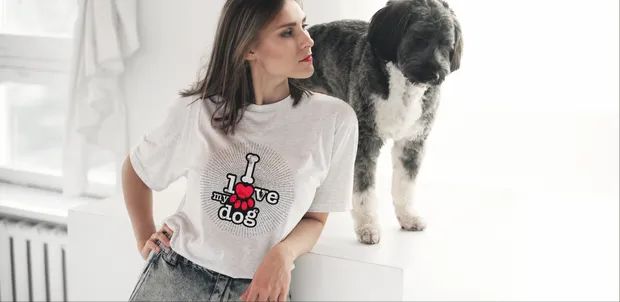 T-shirts rank high among the best-selling items on Etsy. And the hottest t-shirt designs are underpinned by great concepts and ideas – but your concepts and ideas can't be great if you don't understand your audience and their motivations. 
Take time to dig below surface knowledge about your target market, so that you can truly understand what is important to them. You need to put yourself in their shoes in order to create a design that resonates with them and is authentic rather than forced.
2. Create a LOT of T-Shirt Design Ideas
If you know your audience well, then you probably have at least a few initial ideas of the kind of design you want to create for them. 
However – you're unlikely to get a direct hit' right out of the gate. So before you put pencil to paper – first brainstorm ideas – as many as possible. 
From this big list of ideas, you can narrow your concepts down to a selection of design ideas that's more manageable. If you've never sold a t-shirt online before – try to aim for at least 5 unique designs – each of which well-matched to your target audience (but with a different angle).
3. Pick Out Your Best Ideas
Look for humor, puns, wordplay, parody – or ideas that lend themselves to a style appropriate for your audience (remember step 1). 
Isolate your strongest concepts – the ones most likely to be a natural fit with your audience –  and only then start designing.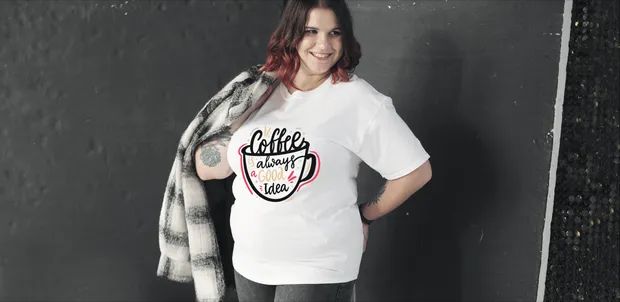 When it's time to start creating best-selling t-shirt designs that sell – simplicity is your best friend.
Your design needs to clearly and quickly communicate a message to your target audience – and  this means no small fonts, and no overly complex graphics (unless that is what your audience is expecting).
Your target audience should be able to see your design and understand it in a matter of seconds. 
It's up to you to figure out if intricate graphics and lots of text is appropriate for your target audience – but for the vast majority of best-selling t-shirt designs – simplicity wins over complexity.
5. Limit Your Color Palette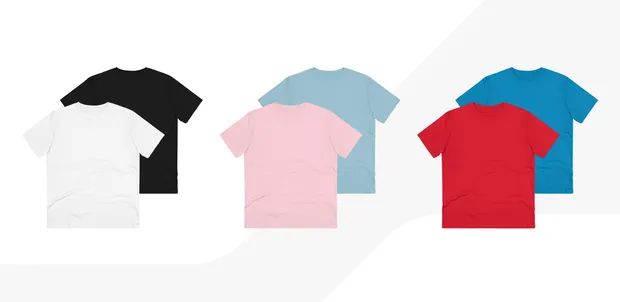 Before DTG and print-on-demand technology emerged, almost all shirts were screen printed. This led to t-shirt designs based on just a couple of colors – because the fewer the colors used, the more inexpensive your screen printed shirt would be.
With the advent of DTG and print on demand – you can use as many colors as you like – but I recommend limiting colors for a few reasons: 
It looks more professional and is more aesthetically pleasing.

It reduces complexity – so allows your market to understand the message quicker.

It helps to communicate to a viewer that 'this is a t-shirt design' – even if they see the artwork isolated (ie. not mocked up on a t-shirt).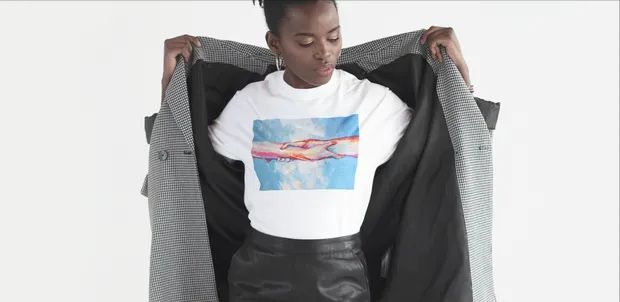 The most professional-looking t-shirt designs are coherent collections of elements – not patchworks of various bits and pieces.
So when you're designing – ask yourself how you could introduce interactions and overlaps between your text and graphic elements. 
Include background elements too where appropriate – and generally try to avoid your design looking like a flat, 2d flyer or logo (unless, for some reason, that's the look you're going for). 
In most cases, a customer would rather wear something that looks professionally designed as a t-shirt – rather than a logo or graphic that looks like it has just been 'whacked' on a shirt.
So there you have it – 6 quick tips to help you improve each and every one of your designs and concepts – so you can increase your chances of creating your next best-selling T-Shirt.
For more best-selling t-shirt design tips and tricks – check out my free eBook – "5 Ways To Improve Your T-Shirt Ideas" right here.
Share the article
Topics