Generating Shopify Store Names That Click – Examples and Tips for Success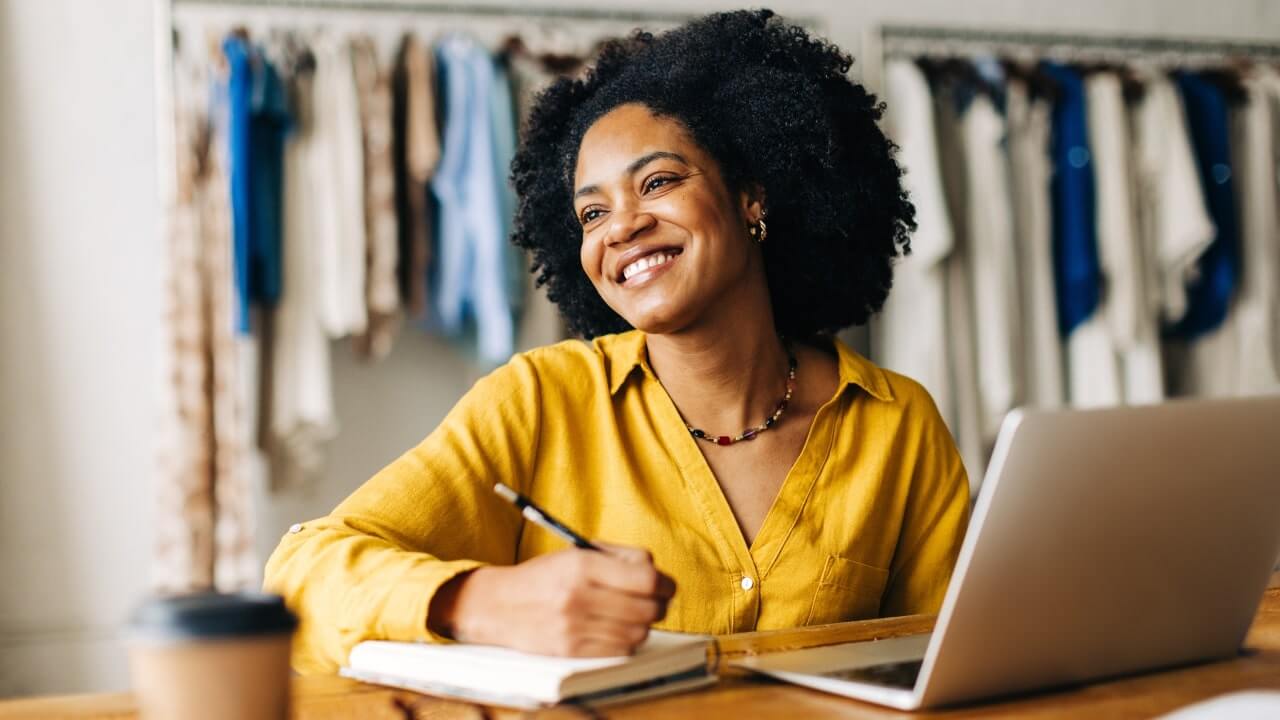 Naming your Shopify business is the first step toward success, as it can either make or break your online store.
A good business name is one of the most valuable assets your shop can have. So you have to get it right to succeed in the sea of cleverly named Shopify stores.
This blog post is just what you need. We'll discuss the importance of a good Shopify store name, provide tips, tools, and ideas for picking a unique title, and offer examples of Shopify store owners who have generated great business name ideas. Let's get started.
Why Does the Name of Your Online Business Matter?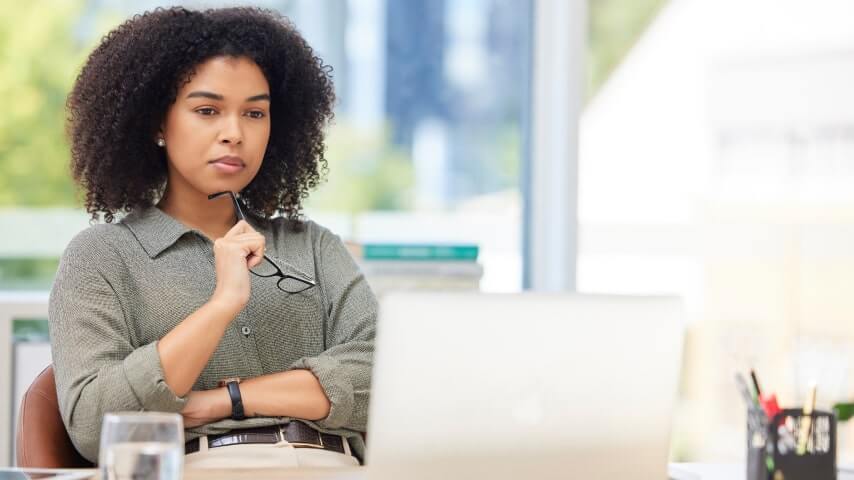 In short, a company name defines your business and builds customer trust, loyalty, and expectations. 
There are many reasons why the store name is crucial for the success of new entrepreneurs. It should never be something you put together in a rushed, silly, or unimportant manner. And here's why.
Brand Identity.

The name you choose for your business, along with a logo, slogan, and other branding elements, shapes your entire brand's identity. Make sure it aligns with your mission and values.

First Impressions.

Your business name creates the overall perception of your brand since it's often one of the first things customers see. It determines the tone of their experience and memorability of your online superstore.

Credibility and Visibility.

A great name will add a sense of professionalism and trustworthiness to your business. And with the right wording, it will also rank higher on search engines for your target audience to find.
Things to Consider When Coming Up With a Shopify Store Name
There are a few essential factors to consider when choosing good names for Shopify – or any new businesses. Keep those in mind when generating your own store name to make sure it stands out and is on its way to well-deserved fame and profits.
Your chosen domain name is the website address customers can click, visit, and store in their memories. When picking a catchy business name for your Shopify store, it's crucial to not only pick a good one but to make sure it's available for clever and usable domain names, too.
One of the safest places to guarantee you have a bulletproof domain is Shopify's very own Domain Name Generator – a free tool for searching names with various domain extensions. Simply visit the site, type in your store name, and browse all the available options.
This point is quite self-explanatory. You obviously want to differ from your direct competitors and stand out in the sea of good Shopify store names. While there are some pretty great ones – yours has to be even better.
When brainstorming a name for your Shopify store, consider relevant factors about your business. Like your target market and the products you sell. Unique business names can do wonders, but they should also align with your niche – at least a little bit.
For example. If you sell t-shirts with cheese designs, your customers looking for exactly that might scroll past a store named JellyBelly. While it's cute and unique, it doesn't give a clear message about your niche, products, and overall business.
But! Sometimes, unusual names can turn a small brand into a mega store. Don't be afraid to try your luck with truly unique ideas.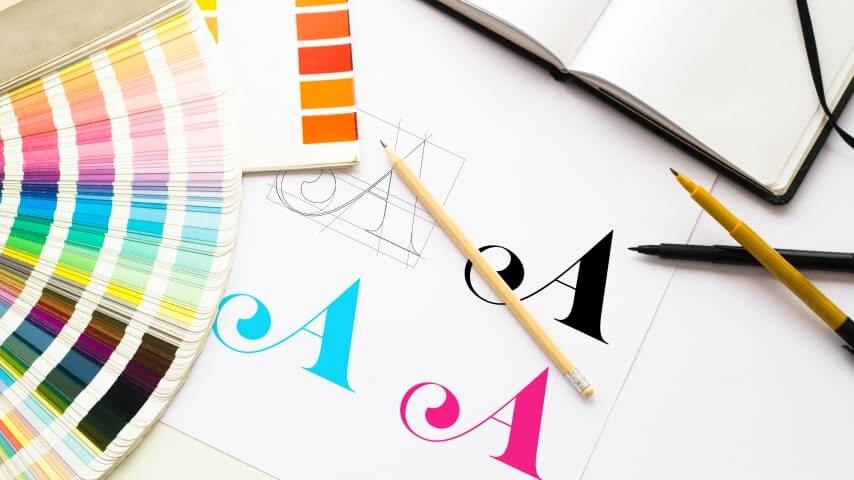 To further support the previously touched topic, you need to keep branding in mind when selecting your own name for a Shopify store, as it reflects your entire brand's identity.
The name of your online store needs to
Represent your personal and business values

Align with your niche and target audience

Be versatile and easy enough for a logo

Be easy to use on different platforms and other marketing channels

Align with existing trademarks

Be the foundation of everything your brand is and can be
Good store names for Shopify don't have to be long. In fact – the shorter, the better. As long as it still conveys your values and intentions to the potential customers.
Short online shop names have many benefits to consider.
They're memorable, making it easier for customers to remember and return

They're available for a solid domain name – eliminating worries about domain availability

They're easy to type and less prone to typos and misspellings by users

They fit well on logos, business cards, and small design spaces

They work great for social media profiles
Try to come up with a store name that clicks well and makes a lasting impression on your customers without unnecessary complexity.
The last thing you want is for customers to struggle to pronounce your business name or, worse – make fun of it.
Like the infamous Ayds candy that saw its fame in the 70s and 80s but quickly turned controversial after the AIDS pandemic hit.
Choose a Shopify store name that people can spell, pronounce, and remember effortlessly. 
Here's a list of things to avoid when generating store names: 
Foreign words and languages

Tongue twisters

Complex spelling

Foreign alphabets

Hyphens and symbols

Old or uncommon words

Confusing acronyms
The best Shopify store names roll right off the tongue – and so should yours. Keep pronunciation in mind when naming your new shop to avoid confusion and misunderstandings for your customers.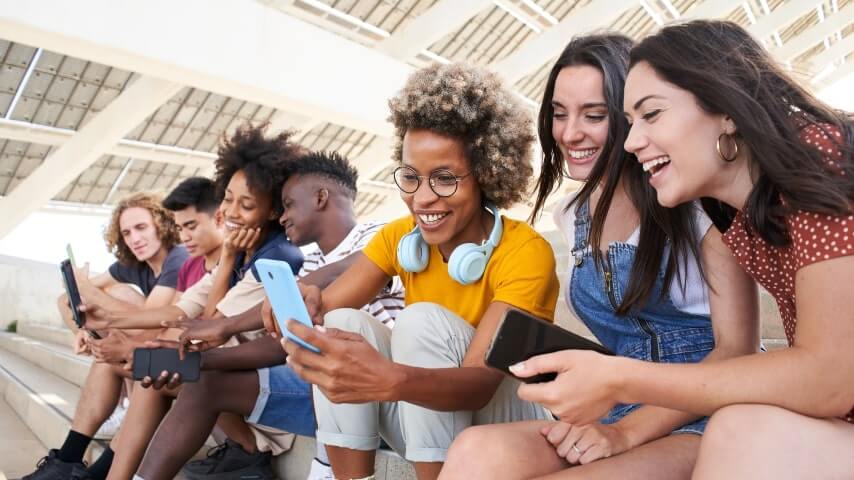 If you're starting with a simple home shop and plan to sell only to locals, skip this step. However, if you want to attract global audiences and sell products worldwide, you need to make sure you pick a name for your Shopify store with an international appeal.
Break all the cultural barriers, expand to a broad audience, and reach global success with a name that has a positive, timeless appeal worldwide.
Things to avoid:
Religious references

Region-specific references

Niche jargon

Slurs

Cultural insensitivity

Racial references

Idiomatic phrases

Negative meanings in other languages
If you already have other online businesses, social media channels, websites, or even a following, consider all that when picking a name for your Shopify store – they should all align.
Matching your online store name with other channels and accounts is a great way to convey professionalism and trustworthiness to your existing and potential customers. And it saves you the trouble of making new accounts and profiles once your online store takes off.
Merchants often forget to consider the future when creating names for their online stores. Even if you're starting small, focusing on a very specific niche, think about the possibilities of scaling your business and expanding in the future.
Example. 
You might start an online business selling custom t-shirts, so you name your store "Land of Tees". But what if you later decide to offer custom hoodies as well? Or something completely different, like tote bags, kitchen towels, or fridge magnets? 
The same name will not only be irrelevant but misleading as well. And you'll miss out on customers who shop online for those other things.
To avoid that, think about scalability before picking a store name.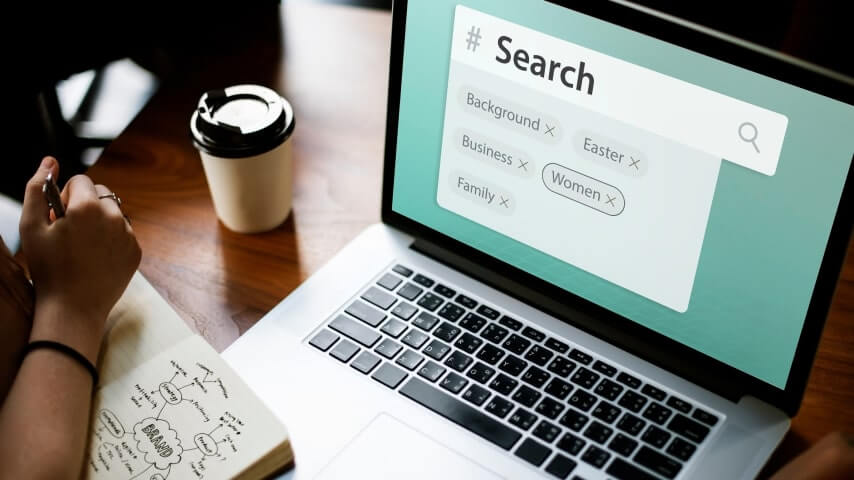 If you want your Shopify store to pop up on all the relevant searches, you need to consider implementing exact keywords in your store name.
If possible, come up with a title that contains one or more keywords related to your products, designs, or niche. That way, you'll significantly improve your store's visibility on search engines, gaining a competitive advantage.
Example. 
Let's stick to our t-shirts with the before-mentioned cheese designs. If you name your store something like "Cheese Tees", there's a higher chance that your page will show in one of the top spots when someone searches for "cheese t-shirts", "cheesy tees", or "cheese designs on t-shirts".
Generate names with keywords in mind to secure your store's SEO and boost your visibility.
Tips for Creating Shopify Store Names
Naming your online shop is a serious task, as it can make or break your business. To ease the process, here are some tips for generating the best store names for Shopify.
Brainstorm and Test Ideas
There's no guarantee that the first name you come up with will click with your friends, family, and target audience. That's why it's always best to brainstorm multiple store names and test them out to see what works and what doesn't.
Use a Business Name Generator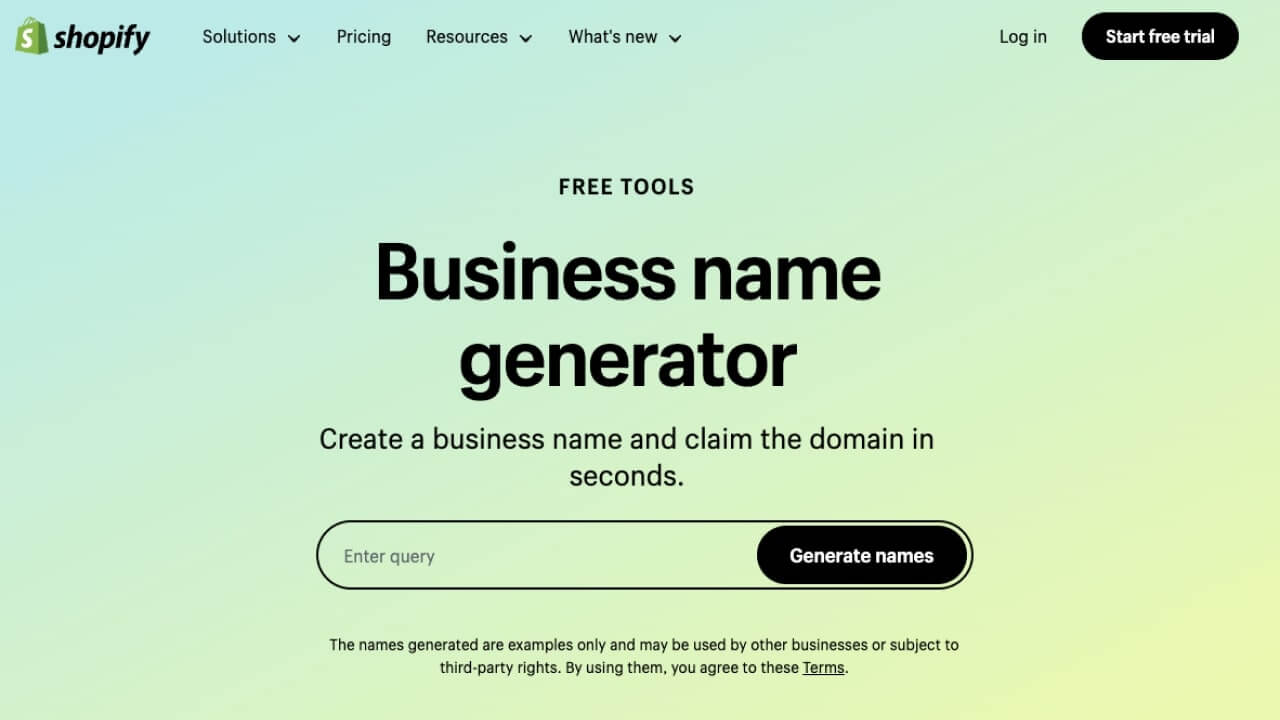 Try the Shopify Business Name Generator or any other online tool that will help you name your online store. These generators are there to make this process easier for you, so definitely explore the possibilities to at least gain some inspiration.
Explore Lists of Shop Name Ideas
The internet is full of information for Shopify store names, ideas, domains, and more. Browse existing lists to get inspired. Maybe one of them will give you the million-dollar idea for your own store and domain name.
But not just their names and domains. Check their products, designs, each unique selling proposition, and everything else that forms their brand identity. That way, you can write down ideas for your own online store.
Best Online Store Name Generators
If you're low on creative inspiration and can't come up with relevant names yourself, the internet has all the solutions to your problems – in the shape of business name generators.
Forget about hiring a naming specialist or struggling with ideas yourself. Pick a startup name generator from our list below and have your online shop named in minutes.
Shopify Business Name Generator.

Use the Shopify name generator to search for titles that portray your brand identity. It's a user-friendly tool that will give you plenty of creative options for your Shopify store name.

Squarespace Domain Name Generator.

This free website will generate domain names based on the relevant keyword search you put in. It's the best site for generating, purchasing, and managing store names and domains for online sales.

Oberlo Business Name Generator.

Oberlo is owned by Shopify. It provides auto-generated name ideas based on your keyword input. Ideal for dropshipping and
How to Change Your Shopify Store Name
This step is as easy as taking candy from a baby. Although it's quite mean, and you shouldn't give sweets to babies in the first place. But you get the point. 
Log in to your Shopify store.

Click Settings

at the bottom left corner.

It automatically opens your store details page, where you can make all the changes necessary.
Click

Edit

on the top right corner of the

Profile

section and type in your new store name.

Hit the

Save

button on the top right corner to finalize the deal.
And that's it. Easy, right? Now, give that candy back to the baby. Or better yet – exchange it for a healthy apple slice and get back to naming your Shopify store.
Examples of Best Shopify Store Names
Let's look at successful Shopify store name ideas to get inspired for your own business.
Stores like One Click Wonders, Fashion Fix, and Retail Realm are excellent examples of short, simple, and catchy names. They play with the same letters and fun phrases, keeping it short and to the point.
Catchy name ideas could also include some fun puns, tongue twisters, and other interesting elements – just make sure it's easy to read, pronounce, and understand.
Creative Shopify Store Names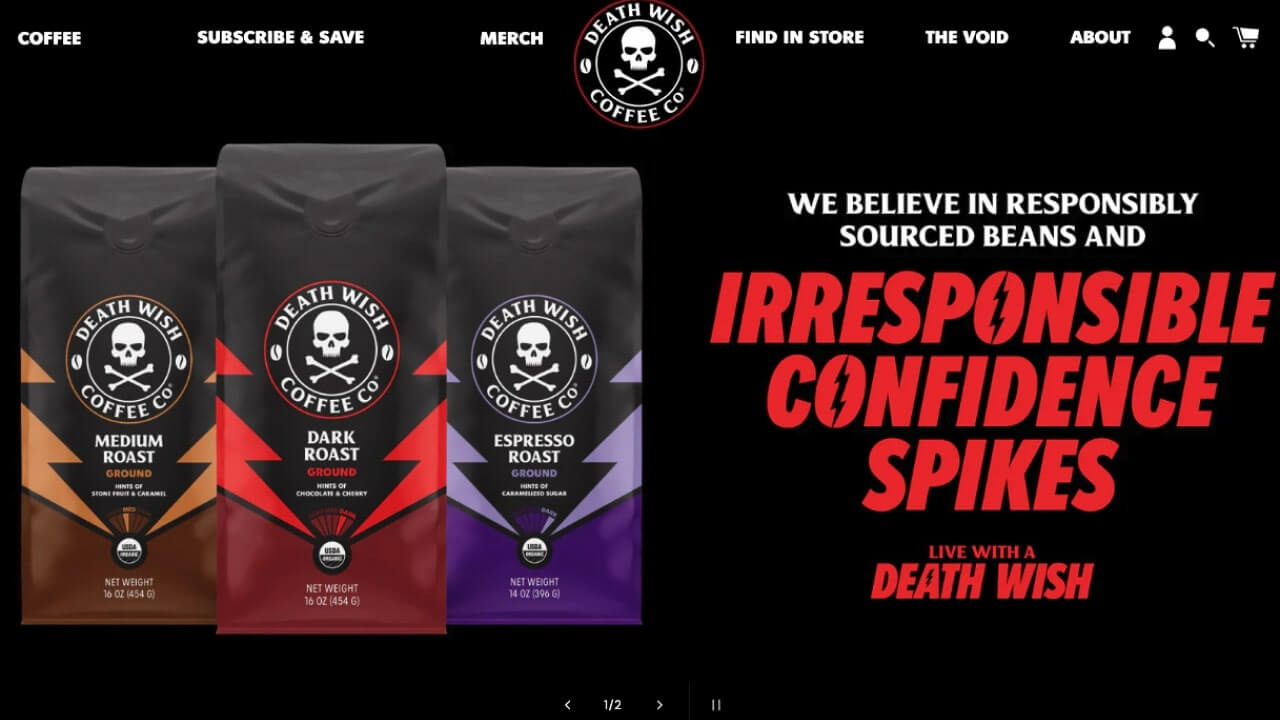 This store name takes creativity to the next level. By conveying a clear message – we sell brew so strong, only the crazy ones would dare taste it – this company attracts people with intriguing and fun promotions.
This brilliant store name is a play on the word "stork", and it couldn't be a better fit for an online shop selling products for moms and moms-to-be. A great example of creativity combined with a unique niche segment.
This store sells close to anything pet-related, aiming to make our beloved creature's lives better, one fluffy accessory at a time. What makes this a great store name example? The clever wordplay and the meaning behind it. It's all about the comfort of our pets.
These store names are great examples of creativity. To truly stand out from other online stores, you need to go above and beyond with your business name and branding. Do fun wordplays, explore double meanings, and get creative to a point where your Shopify store will be one to remember.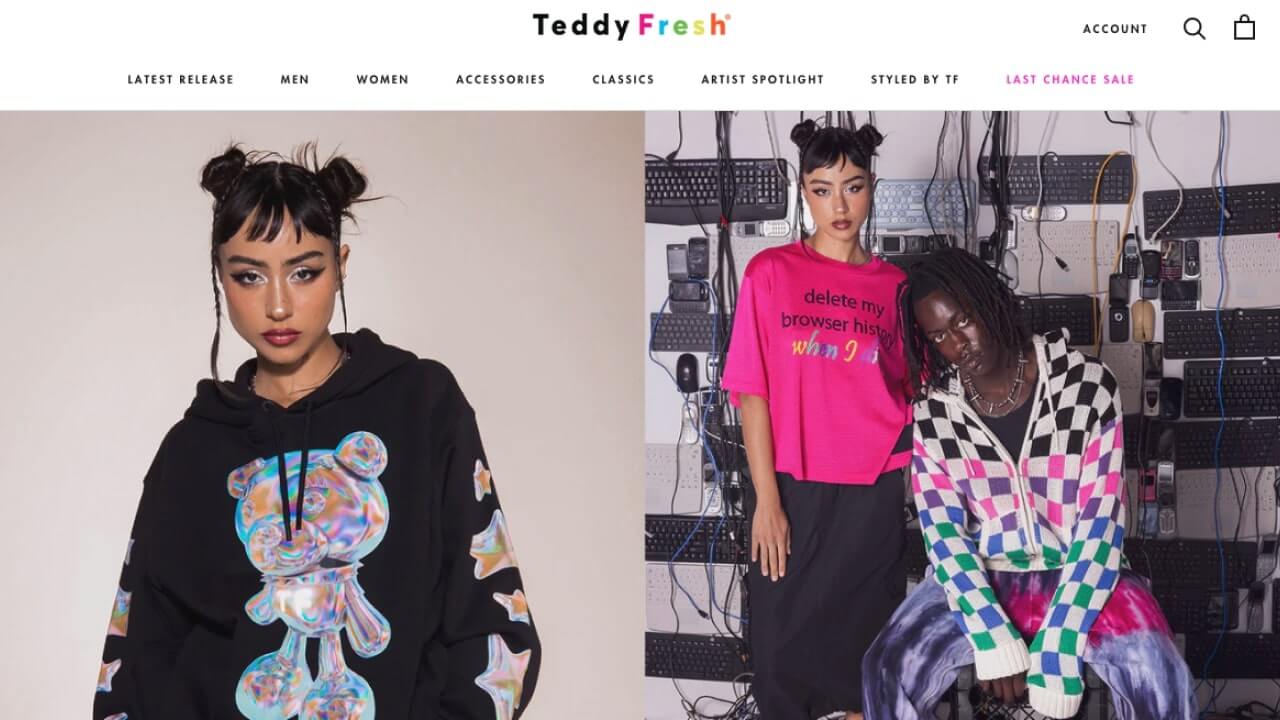 This store name is a true YouTuber's love story. Hila and Ethan of the H3 Podcast named the store after their son Theodore. What makes this a great example? They adjusted their store name to their brand. 
By having a steady following, this was an easy pick. They combined something that defines who they are (their son) with current trends. People are looking for all things fresh, from food and hairstyles to fashion and more. 
And this store is exactly that – a family business providing fresh outfits and accessories to a worldwide audience.
This luxury brand was founded by the Dutch football player Demy de Zeeuw and his business partners. They wanted to pick a trendy name that resonated with Demy's beloved sport. And BALR. does exactly that – tripling in cool meanings, as it also stands for someone playing ball sports and being exclusively epic.
To come up with a trendy name, you need to follow the latest heat. Know what's trending, what's popular, and what's long forgotten. Social media and Google Trends are great tools for researching that.
Start Your Shopify Business With Printify
Join Printify and save yourself the trouble of keeping stock, wasting money upfront, and stressing about logistics.
Our free and beginner-friendly platform has everything you need to get your Shopify store up and running in minutes.
Choosing the right name for your Shopify store is crucial for the future of your business. To avoid confusion and legal issues and ensure success, make sure to
Do a trademark search.

Use a domain name generator to check availability and ideas.

Research competition.

And think about the scalability and international appeal of your brand.
Since you've explored this guide, you're off to a good start. Take notes, take action, and brainstorm ideas that are guaranteed to succeed.
Share the article
Topics