How to Put Your Logo on a Hat: A Step-by-Step Guide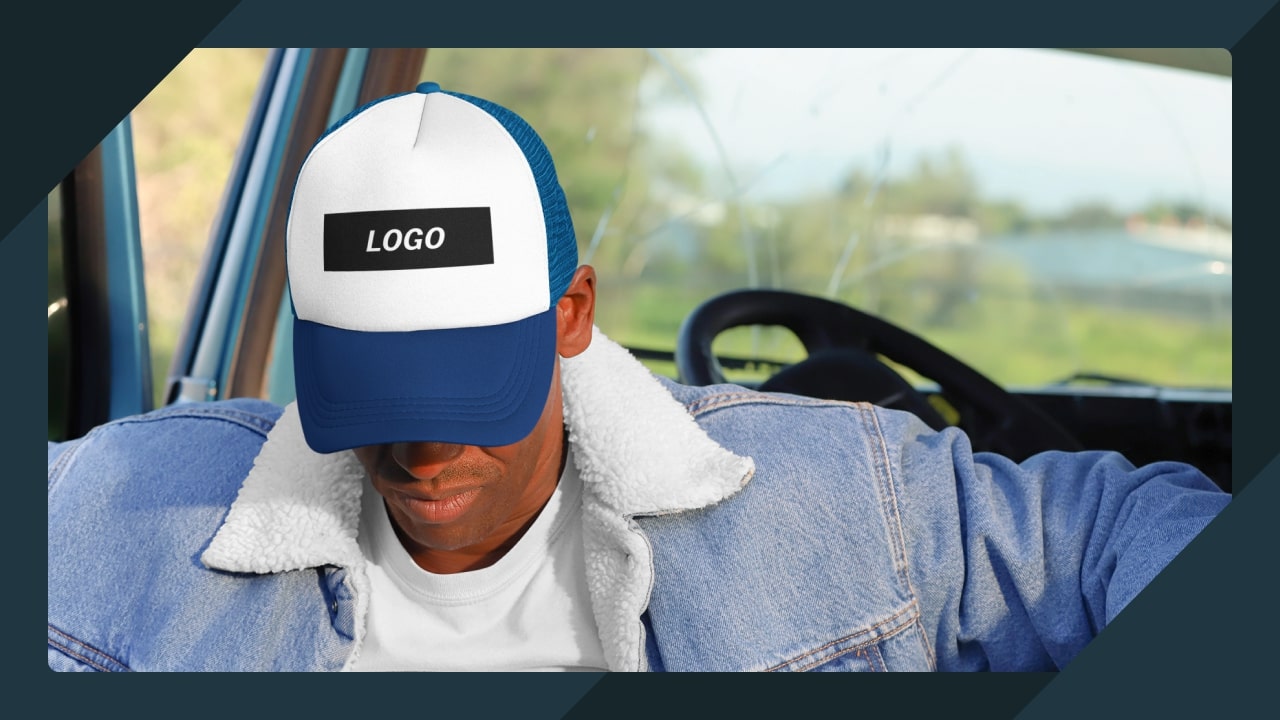 Hats are the best way to showcase or advertise anything. Whether it's an image drawn by your kids, a logo of your business, or an abstract patch of color, you can wear it confidently.
This quick walkthrough will explain how to put your logo on a hat. From creating your own logo to finding a printing service and shipping products to customers. We'll cover everything you need to know before you design a hat.
How to Make Custom Hats With Your Company Logo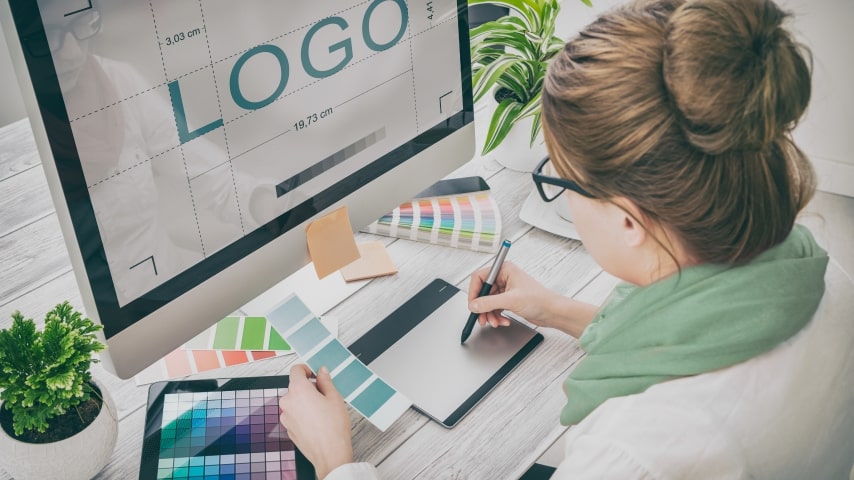 To get started, you'll need a design that matches your brand. The good news is that you can create one anytime by using a logo maker, hiring an expert, or using the user-friendly Printify Mockup Generator.
Start with something simple, memorable, and easy to recognize. With a good design, you'll surely attract more customers and make a lasting positive impression.
The Printify Product Catalog offers a great variety of hats to customize, which will be a perfect fit for your everyday life or your business.
Figure out what type of hats you want to buy or sell. Here are some suggestions: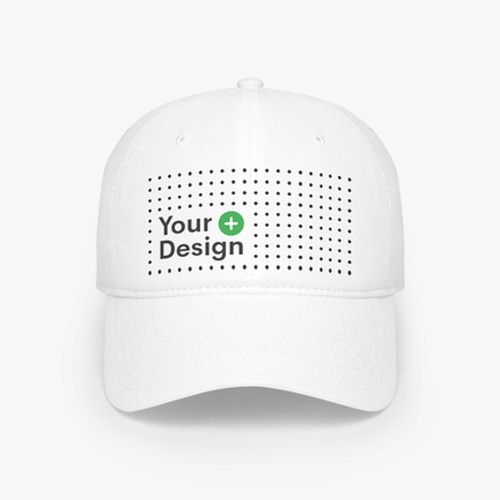 Whether you're a baseball fan or simply looking to add some style to your outfit, the king of all baseball caps – the 6-panel, low-profile cap – comes straight from the field right into our daily lives.
From the beach to the office, though probably not in that order, the baseball cap will be your gateway to a casual yet professional style.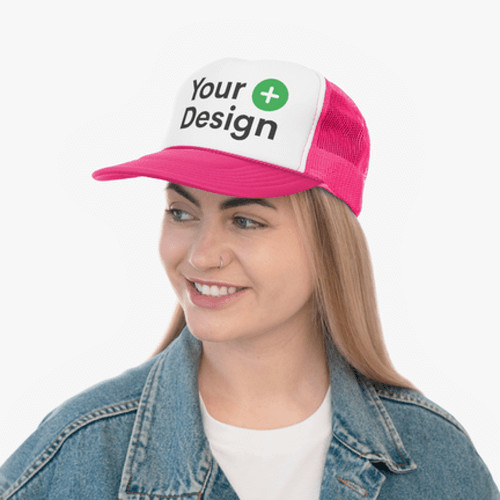 This iconic baseball cap has a slightly curved bill and a mesh back panel that keeps your head from overheating.
Trucker caps are the obvious choice for anyone who wants a functional hat that can handle hot weather and physical activity while providing a cool and trendy look.
Anybody can embrace the dad style, whether you're a dad or simply appreciate the look. Personalize this unique look with designs from logos to fishing jokes and dad puns or a combination of all.
Our selection of dad hats has a snazzy pre-curved bill, a brass-covered closure, and the grand centerpiece – a faux leather patch, square or circular.
Mesh hats are an excellent piece of Americana. Found in roadside diners and gas stations, they're a staple of truckerdom and an easy product to design.
With one size that fits most and four color combinations to match your design, this is the right place to add ironic slogans, fun logos, and marketing messages.
Our custom baby beanies are a parents' favorite – a fun way to characterize a newborn's first personality while keeping their head warm and protected.
Use our all-over-print technology to create full wrap-around patterns with mirrored images on each side. Sized for infants up to roughly half a year old.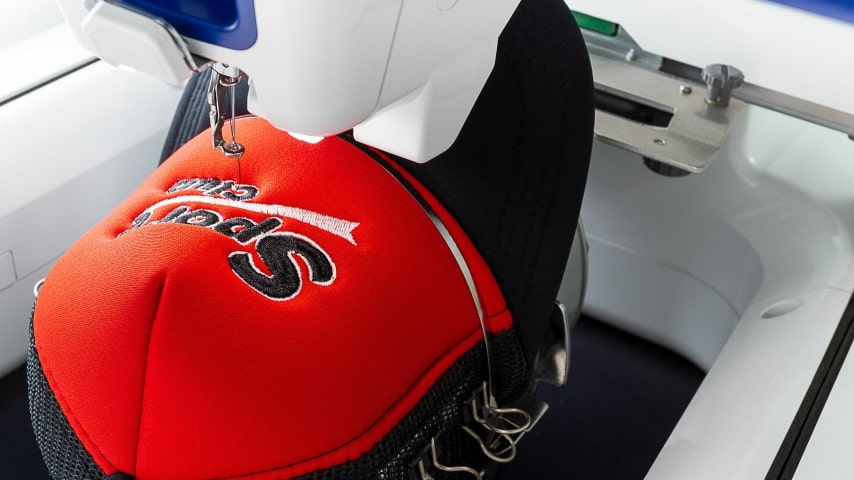 There is no sense in going the messy DIY route and painstakingly sewing patches onto your snapback yourself when there are plenty of professional apparel decoration methods.
All you need to do is familiarize yourself with the main hat decoration methods to understand which suits you best. Each technique has its pros and cons, but there's a reason all of them are still around. That's right – customer preference.
Understanding these printing methods will help you better decide which one to choose.
With the sublimation method, a design is printed onto transfer paper, which is then placed in a heat press with your hat. The heat and high pressure then transfer the design from the special paper onto the hat's fabric.
It prints high-quality, full-color designs that are very durable. This method is best for designs with more detail and smaller elements.
This type of printing will get your design placed directly onto the hat with a specialized printer. This option is best for more intricate, precise designs.
Direct-to-garment will give you a clear, high-quality print.
Find a Printing Service for Custom Hats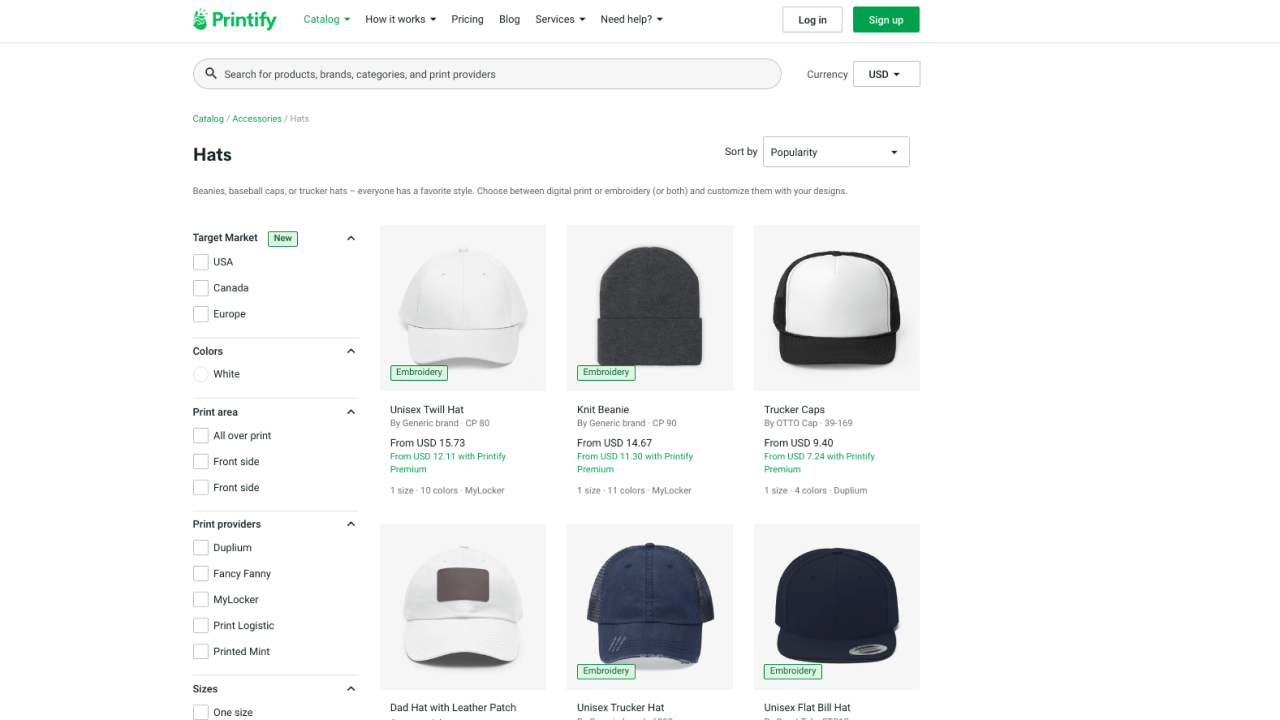 For example – Printify!
All jokes aside, you need to consider what will work for you. Think about the location and shipping options, product cost, and quality.
Pay attention to the availability and quality of customer service – check online reviews, or, better yet, read what people are saying about the print-on-demand service on TikTok, Twitter, Facebook, etc.
Look for providers nearby or with fast shipping options, compare prices, and review customer feedback, and you'll end up with the ideal match for your business.
Prepare and Upload Your Design
Submitting your design can be a real headache, especially if you're unfamiliar with the print-on-demand process, but that's why we're here to advise you along the way.
Regarding printable hat graphics, you should follow print file guidelines to a T. Make sure you don't apply prints too close to seams or template borders, and work with the recommended resolutions.
When you customize hats in our Mockup Generator, you'll see print file guidelines on the right-side menu or by pressing the info button.
When you start creating a hat in our Mockup Generator, you'll have the option to upload or simply make a design. Think of it as a logo maker.
Add custom text in various fonts and colors, and use free graphics or Shutterstock images. Adjust and position each design element and save when finished.
Embroidery designs can't currently be resized or repositioned. Download the template for embroidery designs if you want to prepare your own, and simply upload it to the generator.
Print Your Personalized Caps and Beanies
Get your own custom hats printed and delivered in a few easy steps with no order minimums or maximums. We'll ship them out to your customers, too.
Print-on-demand enables you to focus on marketing your brand.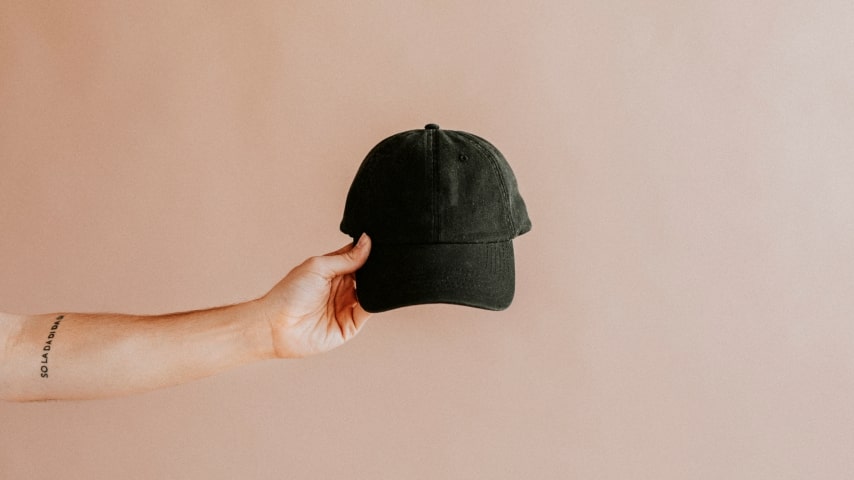 Before you start selling your products to other people, it's essential to verify the quality of the product first.
Why Make Custom Caps and Beanies?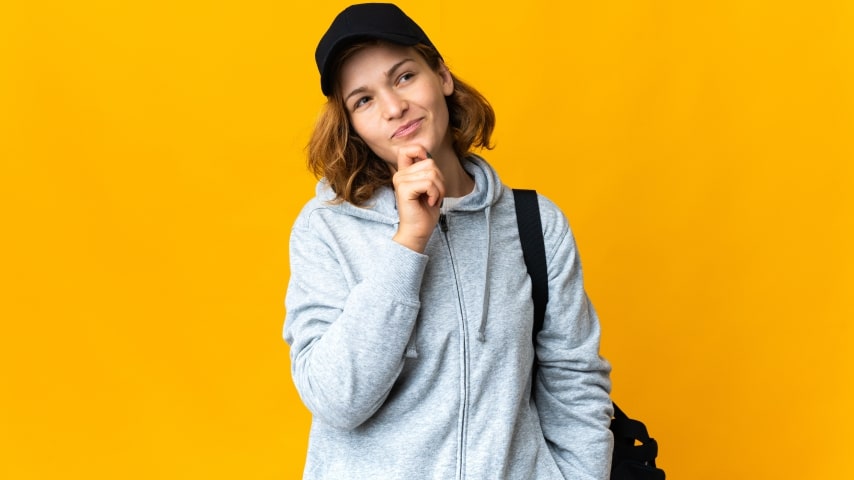 An increased interest in screen printing, sublimation, and heat transfer is driving the growth of the decorated apparel market worldwide.
It's currently worth $28.98 billion and is forecast to reach $68.17 billion by 2030.
This tells you that you can safely add  printed caps and beanies to your store. Add some logos for a great addition to your company's marketing materials or simply as a fun way to show team spirit.
Custom-printed or embroidered caps might be just what you need for your business to take off.
How to Put a Logo on a Hat and Start Your Business With Printify
If you're interested in your own hat business, Printify is a great place to start. Simply sign up, choose your caps and beanies, and customize them with your designs.
We take care of the printing process and ship orders directly to you or your customers, so you don't need to worry about inventory, product fulfillment, or shipping.
Registration is just one click away, but it will take you a few more seconds to sign up.
Our platform is free to use – you only get charged for orders or any additional services you sign up for.
Choose one from many in our growing selection of custom hats.
Dive deep into the Printify Product Catalog to find your products – you can adjust the filters on the left for a more custom search.
Click on the green Start Designing button to enter the Printify Mockup Generator.
You can drag and drop to upload your design or simply create one with our free graphics, text, and other tools.
After you've logged in, go to My store at the top right → My new store → Add a new store.
We've integrated with some of the most popular eCommerce platforms – select one and connect your store.
You can publish products right from the Mockup Generator or save them as drafts to publish later.
Go to My Products in the top bar of the website when you're ready to publish them to your store.
Customize Hats With Printify Today!
With Printify's easy-to-use Mockup Generator, you can seamlessly create quality caps and beanies in no time.
Whether you're making caps for yourself, a company event, or your own hat shop, Printify has everything you need to get started. So why wait? Start creating and selling headwear today!
Share the article
Topics