How to Make Money on Twitch: The Ultimate Streamers Guide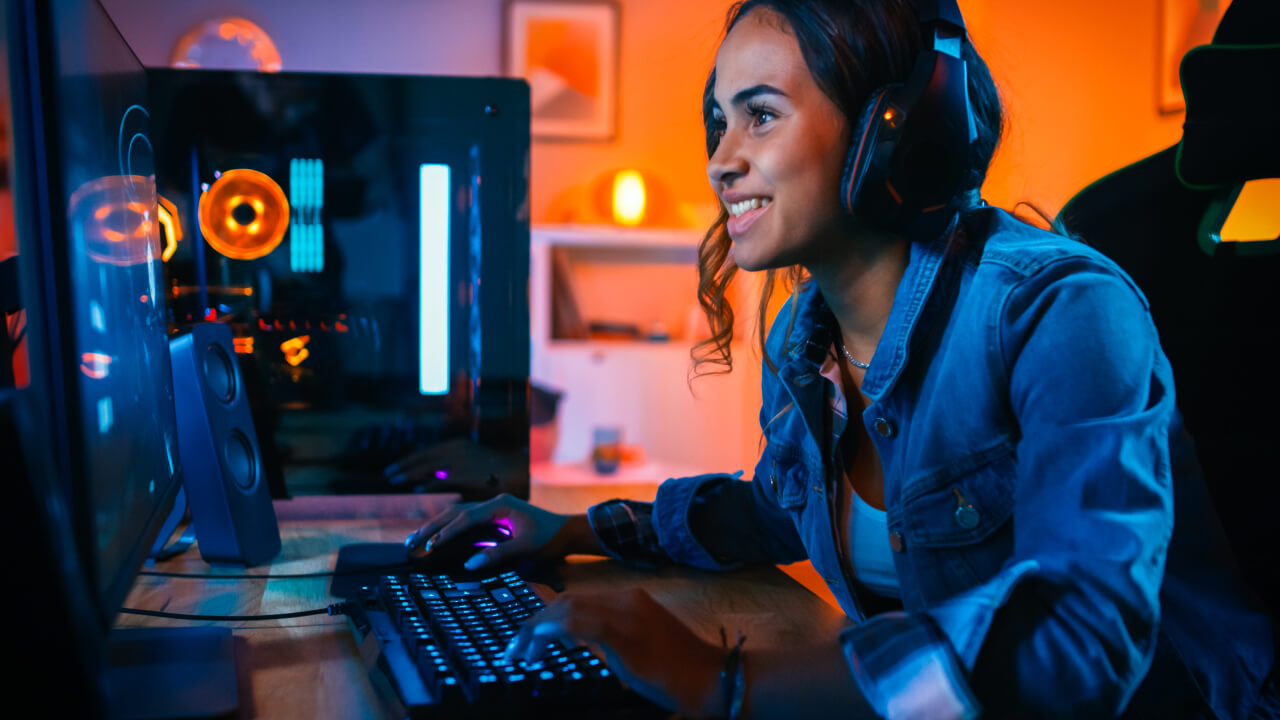 Twitch is one of the biggest platforms for making money online. You can tune in on the benefits of having an audience by live-streaming gaming, chatting, or other types of entertaining content. All you need to know is how to make money on Twitch.
Various methods are available, from affiliate links and merchandise to donations, subscriptions, ad revenue, and more. In this article, we'll discuss how to start making money on Twitch and rank among the top Twitch streamers.
What Is Twitch and How It Works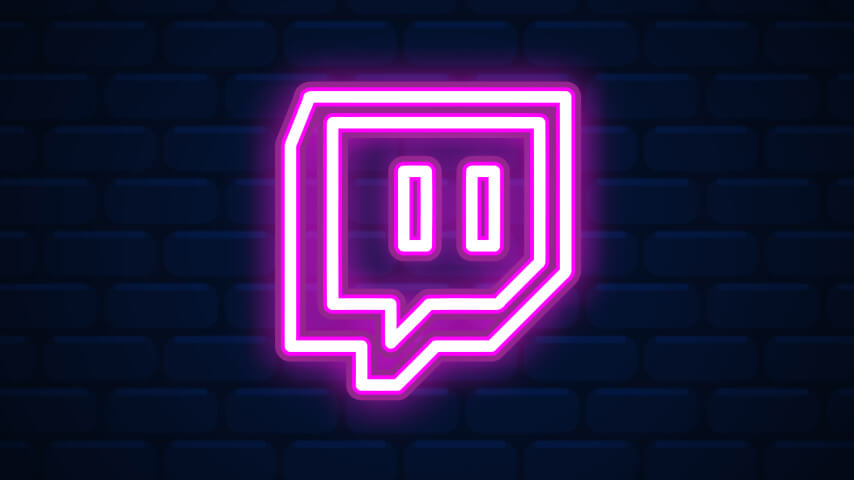 Twitch is the world's leading website where users can stream live or pre-recorded videos for an audience – interacting with them in real-time. While the majority of videos are navigating video games, other types of content are simply used for chatting and forms of entertainment.  
Twitch users can broadcast, watch, or both, depending on their preferences, and viewers can make comments during the live stream. Exciting, right? Keep reading if this type of work seems perfect for you. It's time to learn how to make money on Twitch.
How Much Money Can Twitch Streamers Make
One of the most essential questions for new and aspiring Twitch streamers is how much can you make on Twitch? 
The main way streamers earn money with Twitch streaming is from views. And the total amount of Twitch pay is highly dependent on the number of people who chime in on your live streams. 
How many views do you need to get paid on Twitch? In short, at least five. On average, twitch streamers can earn anything from $50 to $33,000 per month. 
From making little money at the beginning to a steady income as your audience grows. Everything is possible with the right set of tools and approach.
10 Ways to Make Money on Twitch
Now that we know it's possible to earn money on the platform, it's time to take a look at some of the top methods to do it. How to earn money on Twitch and monetize it fully to your advantage? Let's find out.
Twitch Bits are a virtual currency used within the platform for multiple purposes. The main one is to make the streams more interactive, entertaining, and interesting for both streamers and viewers. Twitch users can "cheer" and show support using Bits. When someone "cheers", an animated Bitgem emoji will appear in the chat. 
How to get money from Twitch with Bits? It's simple. Every time a user "cheers" with a Bit in your live-streams chat, you receive $0.01 for each Bit used. While this may not seem much initially, remember that every viewer can send a "cheer" multiple times throughout the entire stream. In the end, amounting to a decent revenue.
2. Generate Twitch Subscriptions
Subscriptions are another way to monetize Twitch and make money streaming. There are a couple of subscription tiers, but the cheapest one is $4.99. It unlocks special features, such as new emojis, subscription badges, and even a potential live shout-out from the streamer.  
On the business end, streamers get 50% of the money earned from subscriptions, while Twitch receives the rest. A 50/50 split is a great deal. However, if your channel becomes extremely popular down the line, you can negotiate with Twitch to receive more than 50% of the profits. 
Remember to occasionally put out subscriber-only streams with exclusive chat rooms and content for your existing and most loyal Twitch followers.
3. Chime in on Ad Revenue
Another easy and low-maintenance way streamers can make money is through Twitch ads.  Companies or businesses can pay content creators to promote their services or products on their Twitch streams. 
Many streamers will post banners or links to the company, run ads directly to their Twitch audience as soon as they join, or verbally talk about the company on-air.  Running ads is a great way to generate revenue and earn extra money while playing video games or just chatting with the audience.
You receive a specific price for each ad that plays for your viewers. Until June 2022, Twitch paid, on average, $3.50 per 1,000 clicks. But that system is in the past. To increase payouts for ads, Twitch is moving to a percentage-based model. As of now, Twitch pays creators 55% of the ad revenue generated for each ad on their streams.
4. Partner up With Brands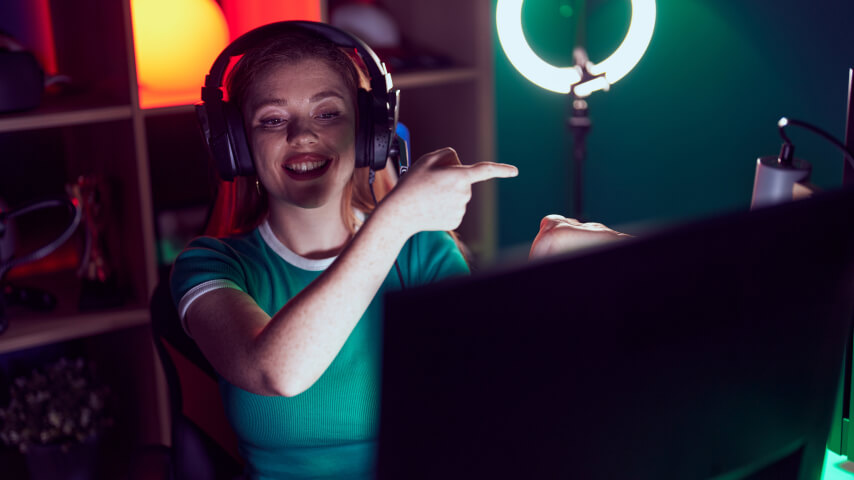 Brand sponsorships are another great way to generate a type of advertising revenue on your Twitch channel. Just like running ads and posting affiliate links, brands and companies are looking for ways to reach your audience. 
Many Twitch streamers partner with brands and developers to promote upcoming games, merchandise, and just about anything else. Find a sponsorship that fits your brand, beliefs, and audience, and make money without compromising your image.
Sponsor deals do not involve Twitch itself, as they're made outside of the platform, so anyone can indulge in them. Even a non-affiliate or Twitch partner. However, to score the best deals and offers from sponsors, you might want to up your channel a little bit. 
Brands usually seek out creators with large audiences, so first, you may need to put in some effort to land an epic sponsorship deal.
Patreon is a membership service where your biggest fans and subscribers will give you money for something extra special in return. Encourage regular viewers to participate in regular "donations" on Patreon in exchange for unique rewards – set by you.
Other Twitch users offer exclusive chat rooms, Zoom calls, and hangouts. Some streamers put out tips, tricks, and secrets to successful gaming. While some creators offer physical goods to their monthly subscribers – such as stickers, artwork, or small merchandise.
How to make money on Twitch using Patreon? Create an account and add a Patreon link to your Twitch profile description. During live streams, promote your Patreon and special rewards to encourage viewers to sponsor you.
If you're really lucky and develop a devoted fan base, you can also make money on Twitch by receiving donations from your viewers. Viewers can donate money to their favorite streamers in basically any amount. 
Some of the largest Twitch donations have reached $75,000 by especially generous donors. While receiving a donation that large is extremely rare, getting multiple smaller donations is much more common. Viewers can donate as little as one dollar to their favorite channels.
To make more money via donations, spruce up your Twitch channel and post quality content regularly. Streaming once a week most likely won't get you far. Stick to a strict schedule and attract viewers to your channel.
7. Join an Affiliate Program
One of the most common ways for streamers to make money is through affiliate programs.  Businesses use the fact that streamers attract a specific demographic of people to their advantage.  They use Twitch affiliates to promote their products and attract their target demographic.  
How to make money on Twitch via affiliate marketing? Pick an affiliate program that speaks to you and utilize it in your streams. Put the affiliate link or banner in the description of your channel as clickbait for the viewers. 
Note. If you match certain requirements, you can join the Twitch affiliate program and gain a Twitch affiliate status with its own perks and benefits.
When one of your viewers clicks on the specific link or banner, it takes them to a product landing page. If the viewer purchases from that page, the business or company pays you a commission – a set percentage of the purchase.
Those who have reached affiliate status have another opportunity to earn money – by selling games. Pick a game available in the Twitch store and stream yourself playing it – showcasing all the wonderful aspects. Your Twitch profile will automatically show a "Buy Now" button, allowing your audience to purchase them directly from you.
When viewers purchase the game, a Twitch affiliate receives 5% revenue of the sales generated from their stream. Play games you love, promote them, and earn money by recommending them to your audience. Game sales are a great way to have fun, entertain, and make money on the Twitch platform.
9. Utilize Social Media Channels and Platforms
How to make money as a streamer outside of Twitch? Create Instagram, YouTube, and other social media accounts to reach existing and potential audiences in new and creative ways. From a YouTube channel to a TikTok account, utilize social media to promote yourself and your content.
Not only that. Twitch lacks ways for streamers to attract more views. While other social media platforms create opportunities to reach new heights. For example, YouTube suggests and recommends videos of similar content and interests, allowing you to expand your audience.
Use social media to your advantage and generate new ways of making money with your Twitch channel outside the platform.
10. Create Your Own Store and Sell Twitch Merch
The last and arguably most under-used way of making money on Twitch is to sell merchandise. Many viewers who follow channels closely would love to represent their favorite streamer by wearing hoodies or t-shirts with their logo on them.
Some of the most popular streamers make a ton of money selling merchandise with their face, logo, handle, or unique design displayed on it. For example, Twitch gamers like Ninja and  Pokimane have set up online stores with custom sweatshirts, sweatpants, mouse pads, t-shirts, and other merchandise.
Let your viewers and biggest fans support you and proudly wear your custom merch. Create an online store, design your products, and link them to your Twitch channel and streams. Send subscribers directly to your virtual shelves and let them proudly showcase what online community they belong to by selling Twitch merch.
Create Your Twitch Merch With Printify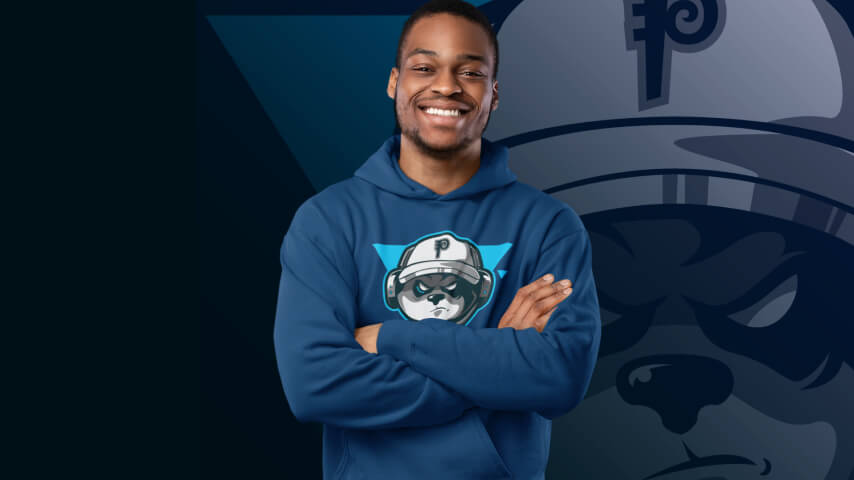 In case you're worried about keeping stock or other expenses in regards to having an online store, fear no more. Printify is one of the leading print-on-demand companies that can help you design custom products fast and free.
Step 1 - Create a Printify Account
The first step in selling Twitch merch online is creating a Printify account. Use your email address to sign up, fill in all necessary information, and start browsing our vast product selection.
Step 2 - Choose Products for Your Twitch Merchandise
Pick products that speak to you and your niche – anything related to you and your Twitch channel. For example, Twitch gamers create custom gaming equipment and apparel (mouse pads, sweatshirts, mugs, and more).
Step 3 - Apply Your Design
Click Start designing and create a one-of-a-kind design using our beginner-friendly Mockup Generator. Create patterns, add photos, texts, layers, and more. Preview and adjust the design to perfection.
To fully know what you're offering your Twitch fans, order samples for yourself. Test the print, quality, and delivery to ensure nothing but the best goes out to your subscribers.
Once your products are ready, create an online store, integrate it with Printify, and list your Twitch merch with epic photos and descriptions from our site. Printify offers integrations with the top platforms and marketplaces. Pick your favorite and start selling online.
Twitch is not just for gamers. Whatever your niche and type of content are, there are plenty of ways to monetize your Twitch channel. From brand sponsorships and Twitch affiliates to pre-roll ads, donations, and merchandise. 
As with all things, other streamers did not start out as amazing gamers and entertainers.  They practiced. They worked hard. They failed and succeeded. And so can you! Use this article as a guide to explore all the ways to make money on Twitch. Take notes, take action, and start making money.
Start Selling Your Custom Merchandise on Twitch Today!
Share the article
Topics