Printify Pop-Up Store – Make More Profit on Each Order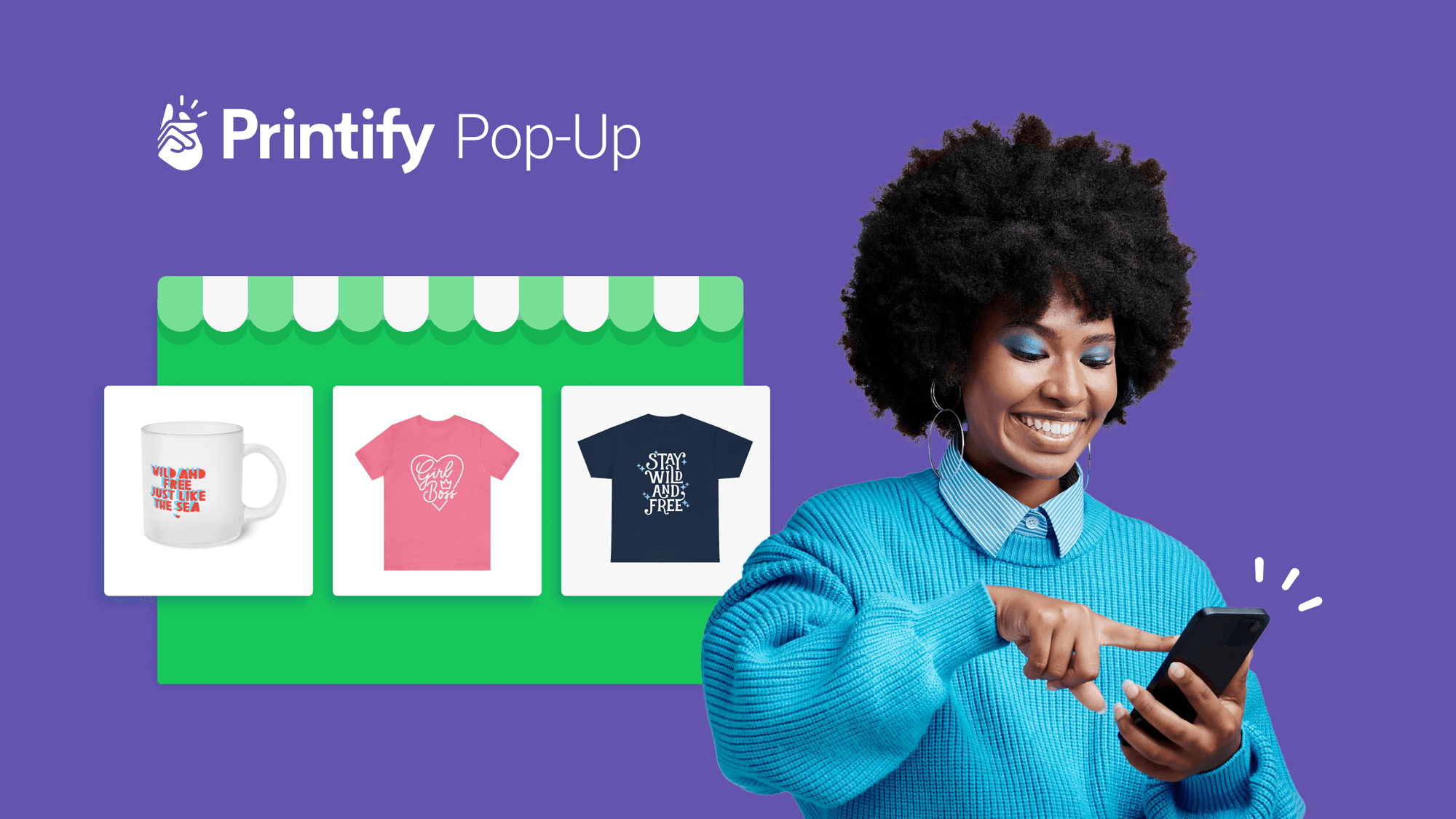 Printify Pop-Up Store is the quickest and simplest way to make products available for purchase as a print-on-demand merchant, content creator, influencer, company and/or non-profit. Sell custom-print products without creating a website or becoming a marketplace expert.
In just a click, generate a unique pop-up store page under a Printify.me URL. Share and promote your pop-up store page link as a direct purchase gateway and start earning profit from custom merch sales immediately.
Start an online business with Printify and our trusted network of global Print Providers. Set up your merchandise risk-free with no initial costs or inventory. Experiment with designs and mockups while Printify handles fulfillment – production, shipping, and merchant support.
What is Printify Pop-Up Store?
Printify Pop-Up Store is a quick-launch eCommerce storefront that offers online merchants or businesses a way to sell products without any digital retail or marketing experience. Running a Printify Pop-Up Store is as easy as adding products, sharing links, and receiving sales.
Pop-up stores are great for a new brand idea or merchandising strategy. They require little-to-no maintenance – share with fans, friends, and family through a simple link.
Test out Printify's free online mockup tools and master a working product design scheme. Use an online pop-up shop to develop catalogs of themed products to see your designs come to life.
Land initial sales without being backed up by hours of work and platform fees. We deliver all your pop-up shop products directly to customers and handle all merchant support.
"We want to help entrepreneurs launch their POD businesses fast. We created Printify Pop-Up thinking about how we can make it easy and simple for them, without much hassle or cost." – Printify CEO James Berdigans
Create Pop-Up Store Products With Printify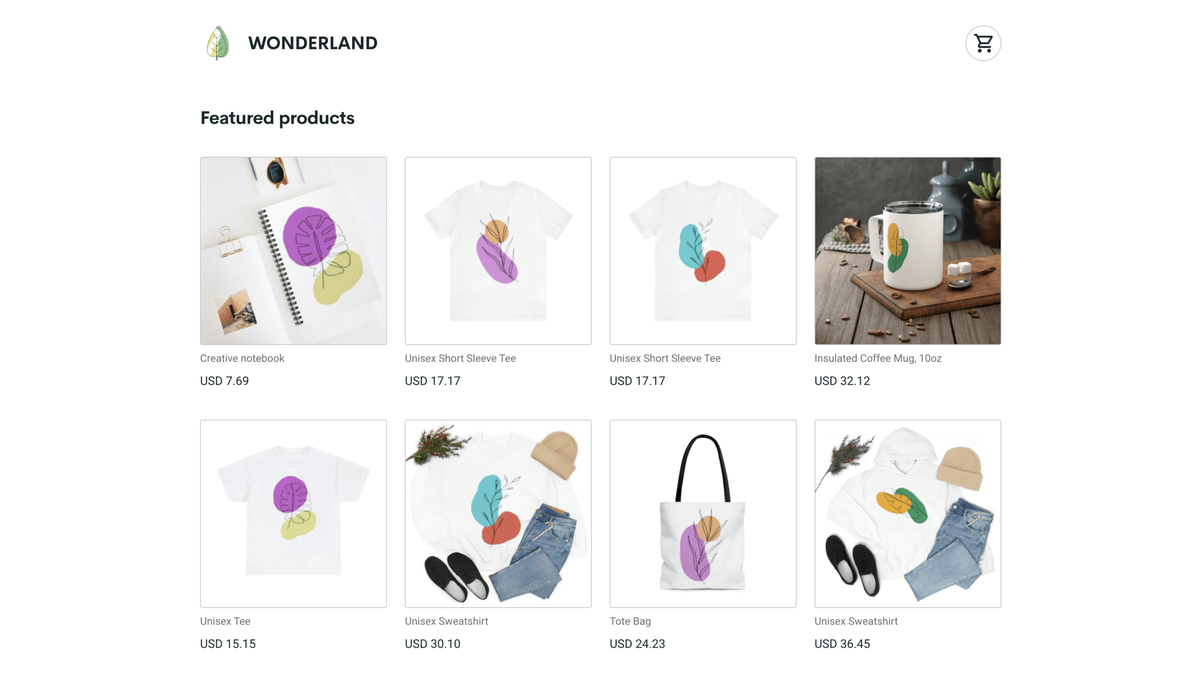 Printify is a product fulfillment platform for eCommerce retailers and small business storefronts. We combine free online product design tools and a streamlined print-on-demand business model to offer merchants an easy way to order and make sales with custom merchandise.
Launch a pop-up store through Printify and order or sell wholesale white-label products with your prints and designs. Our platform offers an extensive Catalog of custom printables, from t-shirts and hoodies to home decor and custom wall decals to keep customers coming.
Develop hundreds of product templates and add them as your own pop-up store merchandise. Learn how to start a pop-up shop without any back-end development and go from product designs to sales in just a few minutes through five simple steps:
Explore the Printify Catalog and use the Mockup Generator to upload unique designs on any of our custom print-on-demand product templates.
Set your own profit margin
Set a competitive retail price that works for you and your customers. Cover any overhead expenses and generate passive income with your own eCommerce business.
Publish to your pop-up store
Save and publish your products by launching a pop-up store with a simple click and easy customization. No need to connect to any external eCommerce integrations.
Sell with zero initial investment
Share your unique store link to customers via social media and online business accounts. Land sales from loyal fans without spending any cash up-front.
Get paid from sales instantly
Since all product sales are made on-demand, the customer covers production costs, and you immediately gain a profit from your set retail markup.
Explore Printify Pop-Up Store Features
Printify Pop-Up Store is a ready-made sales channel for emerging brands and eCommerce newcomers. Design custom-printed while-label brand products and add them to your unique pop-up store page all in one place. Test out the print-on-demand system without any costs to enter.
Quick to launch –

you won't need to learn a new content management system.

Shareable link –

advertise your product catalog right after your designs are published.

Simple interface –

customize a single store page without any plugins or add-ons.

Entirely zero cost –

create free product designs and sell with zero payment fees.

Integrated analytics –

we offer Google Analytics and Facebook (Meta) tracking services.
Explore your way into a handy all-in-one retail location. Personalize your pop-up store with custom descriptions and brand imagery. Drive merchandise sales for anticipated events, the holiday shopping season, or even long-term merch catalogs. 
Customization is your road to brand awareness. Attract new customers with a fully-fledged product design portfolio, all through a compact and virtual pop-up shop. Printify Pop-Up Store offers the following branding and design interface features:
Unique store name URL under a custom Printify domain

Options to add brand visuals like logos and descriptions

Area for convenient links to your other social media accounts

Personalized store page themes and color customization
Start your eCommerce journey with immediate results right at your fingertips – develop your pop-up shop ideas as a small business, online merchant, content creator, or graphic designer.
Pop-Up Store for Merchants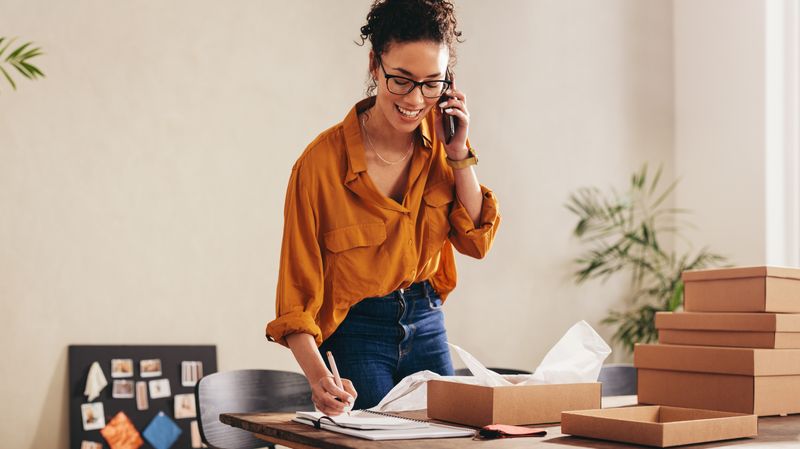 Starting a pop-up store is your best place to learn eCommerce market dynamics from start to finish. Test out your marketing expertise and product development skills without getting lost in the weeds of complicated website builders and third-party fees.
Create a pop-up store with the printify.me domain to experiment with designs and potential customer demographic trends. Find your best-suited market niche through a practical approach – share your store link straight to your audience and see what products perform best.
Printify Pop-Up Store is your simple alternative to expensive online sales channels.
Selling on eCommerce marketplaces can be relatively easy, but you're often sidetracked by extensive marketplace listing and payment processing fees. Marketplaces promote tough competition, and getting to the front page often requires investing in additional marketing efforts.
Choosing a subscription-based eCommerce website host can cause undue stress to your wallet and set unprecedented deadlines. Why learn complicated content management systems, SEO strategies, and analytics tools when you only want to practice selling?
When developing an eCommerce business plan, finding yourself at a financial loss before ever making a sale can be daunting. With Printify Pop-Up Store, you can try time and time again without ever running out of capital and always finding new strategies to learn and develop.
Pop-Up Store for Creators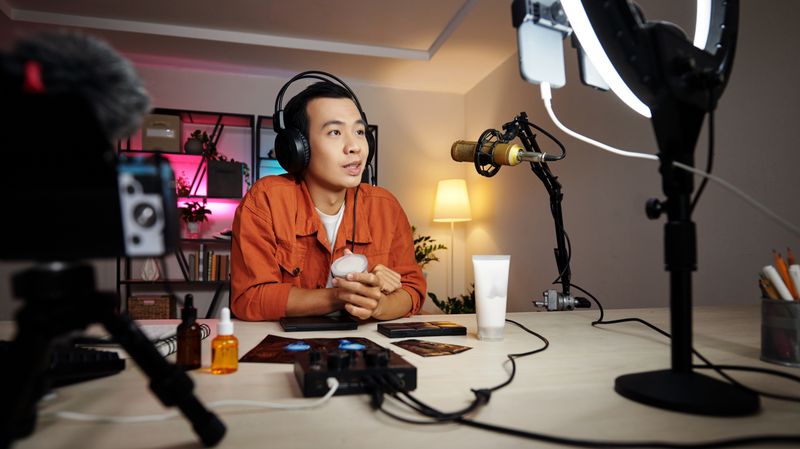 Create your own pop-up store without losing hours of work as a content creator or influencer – monetize your audience with zero investment. Selling custom merchandise is the best way to keep your creative passion alive without partnering with advertisers that clutter your content.
Give your fans a chance to finance your work while offering value in return. Instead of creating patron sites and asking for support with nothing in return, create your own merch line that grants free advertising and customer loyalty for new projects or content milestones.
Creating dynamic content with both entertainment and sales in mind makes your brand look more professional. All you need to do is translate your existing content with our free Mockup Generator into recognizable designs your audience already knows and loves.
Pop-up stores can be permanent retail spaces where you can experiment with a new and crazy niche, customize your brand imagery, and interact with your most loyal audience members. Use merch for passive marketing and allow fans to share visuals via social media to expand your reach.
Pop-Up Store for Designers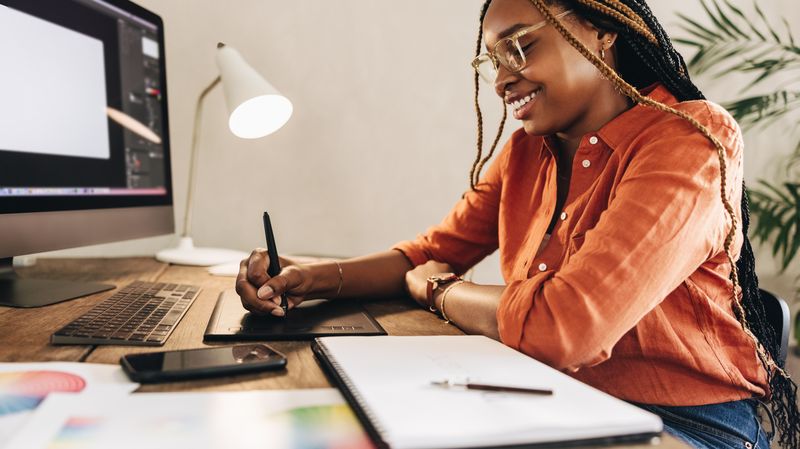 Creating your own graphics is an art form that has become more profitable due to emerging technology. With a simple Adobe subscription or a free alternative, you can design custom logos, illustrations, or even touch-up photos and sell them directly to your audience.
Our mockup software will translate your uploads into high-resolution prints. Monitor all necessary graphic requirements and use our mockup preview tool to develop stellar prints. Ensure your work stays consistent and looks professional with our free in-browser tool.
Use Printify's integrated tools to fit and fill images, use directional scaling, apply images to the entire size of the print area and snap everything to place. Explore unique features for custom text, print layering, image enhancement, and enjoy a free graphics library for additional assets.
Translate any of your images onto a physical medium to immediately increase the final sales value of your artwork. Physical products can have a much higher profit margin than digital, and with print-on-demand, you'll hardly see any difference when selling them.
How Does It Work? (How Do Virtual Pop-Up Shops Make Money?)
Virtual pop-up stores are single-page web domains with a purchasing gateway for customers. Pop-up stores act similarly to our other partnered sales channel integrations but are hosted directly through the Printify platform and published without processing to a new website.
Merchants use pop-up stores to develop new product releases and produce interactive advertising for their branding and visuals. Pop-up stores are shared via a link through social media accounts or marketed through online advertising services to drive more customers.
Launch a pop-up shop and start a print-on-demand business for free with Printify.
Printify Pop-Up Store is a sales channel that operates using an integrated and fully automated dropshipping business model. Launch your print-on-demand store with Printify to sell white-label products from high-quality wholesale brands and worldwide Print Providers.
With one of the most competitive and extensive product varieties for any customer demographic and target audience, Printify lets you make easy sales for free with quality print merchandise and a personalized storefront. Your designs add value to customers and encourage purchases.
Design high-quality pop-up store products with your own custom graphics.
Publish custom print-on-demand designs with our integrated mockup software. Upload your graphics on ready-made product templates and add them to your pop-up store, all on the same page. Manage everything from the comfort of your home while we take care of the rest.
Printify's automated fulfillment system tracks your orders through an integrated logistics network spanning multiple continents. We partner with a diverse selection of worldwide Print Providers that utilize professional-grade techniques for durable high-resolution prints.
Publish custom merchandise with full control of the entire design process.
Select base colors, styles, and material compositions that meet your product needs. Browse a range of unique apparel fits and accessories that match any customer demographic and market niche. Add your designs to select print areas in the front, back, and sides or a full wrap-around.
Your final design will be sent to a print fulfillment center closest to the customer's address, limiting shipping costs and delivery estimates. The Print Provider will apply your graphics via one of the following printing methods of your choice:
Direct to Garment (DGT) printing
Direct to Film (DTF) printing
All-over printing (AOP) or sublimation
How Does It Work? (How Do Virtual Pop-Up Shops Make Money?)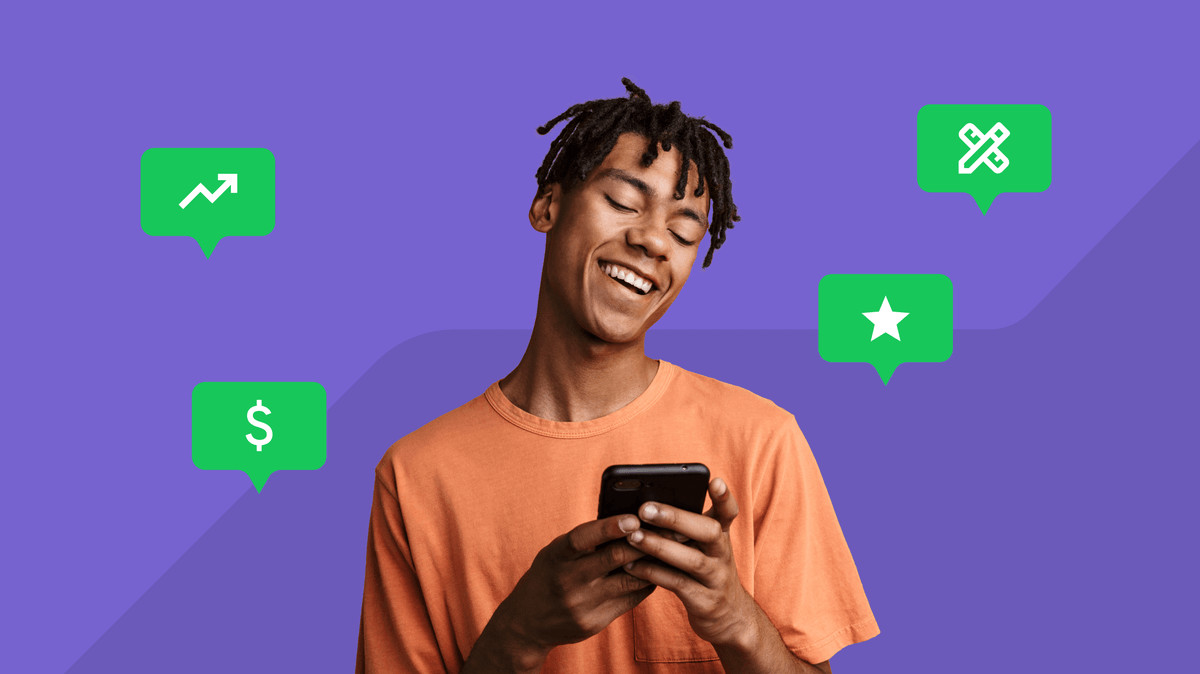 Printify Pop-Up Store is one of the most innovative ways to introduce new products that build brand awareness and offer experiential marketing in just a few minutes of launch. It can drive initial engagement, especially through your existing followers, at zero cost of your own.
Customers find more value in pop-up stores due to unique and exclusive product releases, impulse purchases, the wish to support their favorite creators, or they're simply attracted to a more personalized shopping experience.
Launching a pop-up store with Printify is the simplest way to make your product available. New merchants can expect to notice the following advantages:
Boost in revenue.

Receive sales immediately to cover your business expenses without investing in any eCommerce platforms or software.

Low startup costs.

Launch your product catalog with zero fees through a free Printify account. Make sales without paying a single dime.

Experimental flexibility.

Try out new designs and see what sells best before you commit to long-term merchandising.

Brand recognition.

Create a loyal customer base and establish your brand identity by sharing your unique link to social media or your own website.
Pop-up stores are brand ambassadors – temporary storefronts that generate interest for event-specific concessions or new brand directions. Successful pop-up stores target customers with experimental designs or themed listings and can act as a more dynamic venue than a regular store.
Consider creating a Printify Pop-Up Store even if your eCommerce project has a more long-term development strategy. Pop-up stores can act as intermediary sales channels that bring valuable insights for operating a larger eCommerce business in the future:
Define a target audience


Use the shareable pop-up store link to target a specific market segment you're already familiar with and define the products your audience will likely buy.



Develop brand imagery


Create print-on-demand products and customize your pop-up store to experiment with your visual branding, color schemes, logos, and graphics to make them memorable and professional.



Analyze sales estimates


See how large of an audience you can cultivate with an initial store release before growing your eCommerce presence and settling on a budget. You can continue expanding your sales and growing your store through marketing and paid advertising.



Reflect market reach


Research how your pop-up shop compares to competitors and which channels are more cost-effective for your unique catalog – try to bring in the broadest audience possible.



Receive customer testimonials


Reflect on how you can improve your store from actual customer suggestions and how your business model can best meet their needs.



How Much Does it Cost to Open a Pop-Up Shop?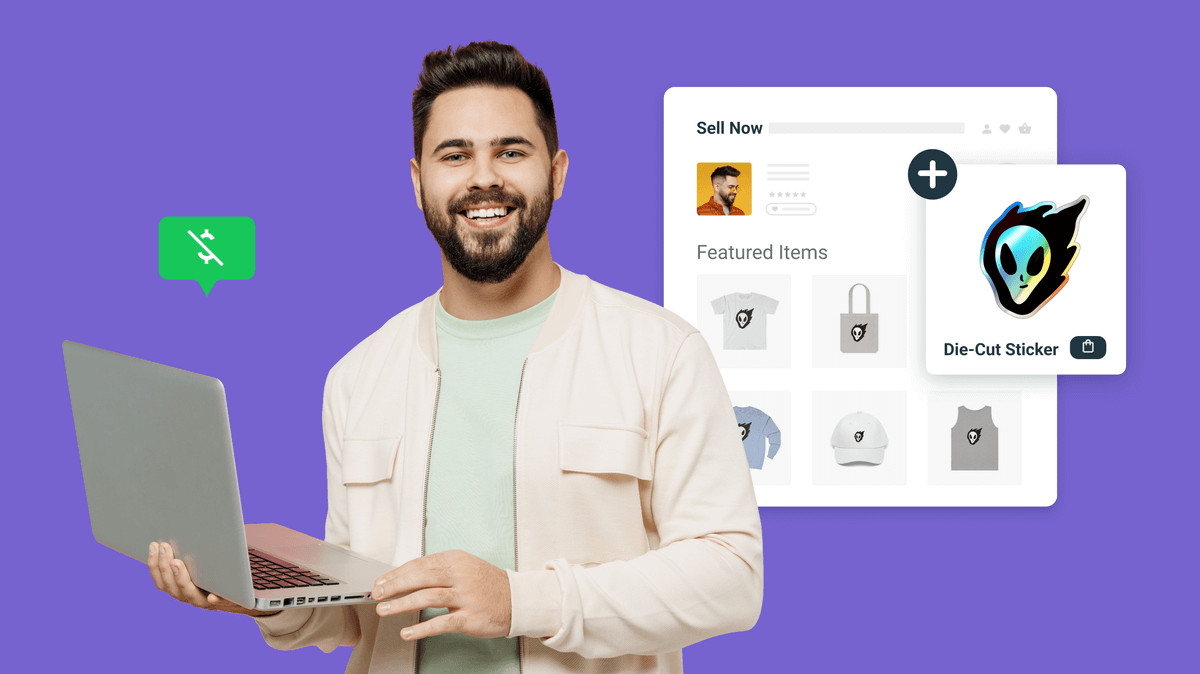 Design from a list of custom printables and launch your pop-up store for free. The customer fully compensates for all production and shipping costs when making a purchase. We fulfill all products on-demand, nothing goes to waste, and you don't need to store any inventory.
Make money by adding a higher margin to your final retail markup and setting up a competitive and profitable product price that's attractive to your customers. The original base product costs cover manufacturing and print fulfillment, leaving the added markup as your profit.
Printify Pop-Up Stores have no minimum order restrictions or platform listing and hosting fees, contrary to third-party sales channels. There's no cost to Printify – make sales and track your orders while our team handles all merchant support issues throughout the entire process.
Combined, print-on-demand and the Pop-Up Store feature will let you sell unique and competitively priced products with your designs at zero initial costs, storage space, and virtually no setup.
Create Your Own Virtual Pop-Up Store
Filter through the Catalog to find the best custom blank-label products suited for your target demographic. Choose between fits, colors, styles, and merchant-rated Print Providers. Make a selection and click to start designing on the product page. 
You'll be redirected to our in-browser Mockup Generator design tool where you can apply your designs instantly. Upload any image from your device, drag and drop it onto the print area, review your final results, and click to save on your profile.
Set up a Pop-Up Store sales channel directly from the Printify platform, customize your storefront, receive a shareable link, and start publishing your finished products to fill up the catalog. Set your own price, product photos, and descriptions while we take care of the entire ordering process and merchant support.
Share the article
Topics