How to Create High-Converting Affiliate Sales Videos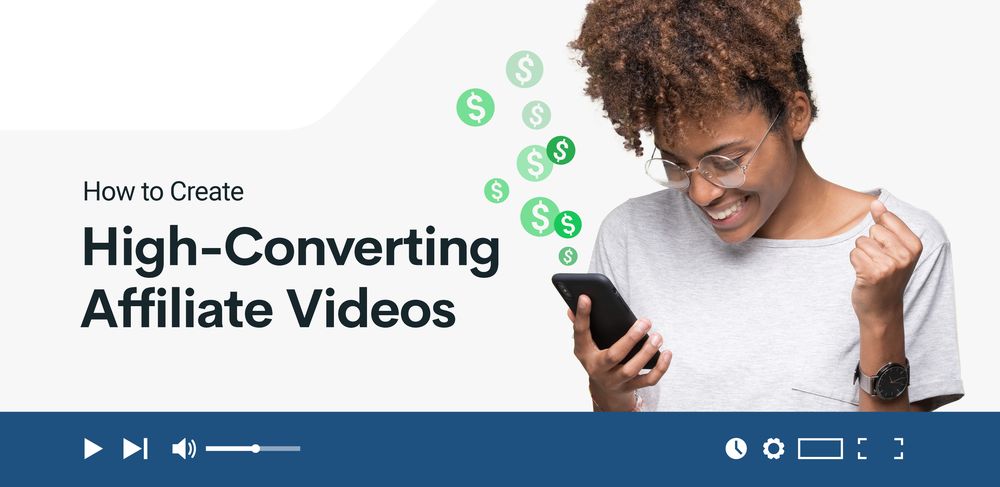 If content is king, then video content has to be the most beloved prince of all the kingdom. Video has quickly become a dominating force across social media platforms, but no platform has boosted the profile and popularity of video quite like Youtube has. 
This phenomenon has led many to wonder how to monetize Youtube videos. Is it possible to do this successfully? The answer is yes, and you don't need to be famous to achieve it. All you need is to understand affiliate marketing.
What Is Affiliate Marketing and How Does It Work?
Affiliate marketing is an online model that allows people to make commissions from sales that they generate. In some ways, it's just like shopping at a fancy department store where the assistant upsells expensive products to you. That's how they make an extra buck!
The main difference is that you don't have to work for the store in question to help make a sale (and a profit). 
Yes, you can make money by simply sharing your shopping habits! If you see a product that you'd like to promote on an eCommerce site, all you have to do is link to that store from your site or social media platform using your unique affiliate URL. 
When your followers click that link and make a purchase, you'll receive compensation for the referral. 
The process of getting started with affiliate marketing depends on the program you choose to work with. They each have their own requirements. 
To join the Printify affiliate program, interested parties only have to register online to receive their unique affiliate URL. With this, they can promote Printify products across a range of platforms and make money on every sale that arrives via their link.
The great thing about affiliate marketing with a platform like Printify is that there's no limit on the amount of money you can make. After completing a very straightforward sign-up process, you can immediately start enjoying a 5% commission on every order that your customers make. It's a 12-month long deal with a lot of potential for profit.
However, signing up for affiliate marketing is the easy part. Where it gets more challenging is creating that converting content that successfully generates sales. 
Since it's been shown that video on landing pages can increase conversions by up to an amazing 80 percent, it's no surprise that people are so interested in video's potential when it comes to affiliate marketing. It's clearly a medium that can help to close the deal!
If you're ready to monetize YouTube videos and make a commission, read on for tips!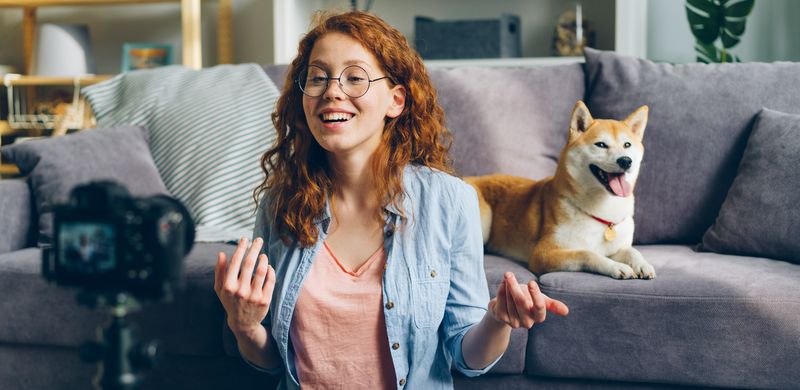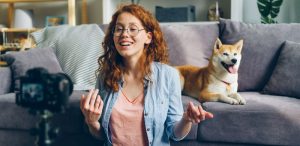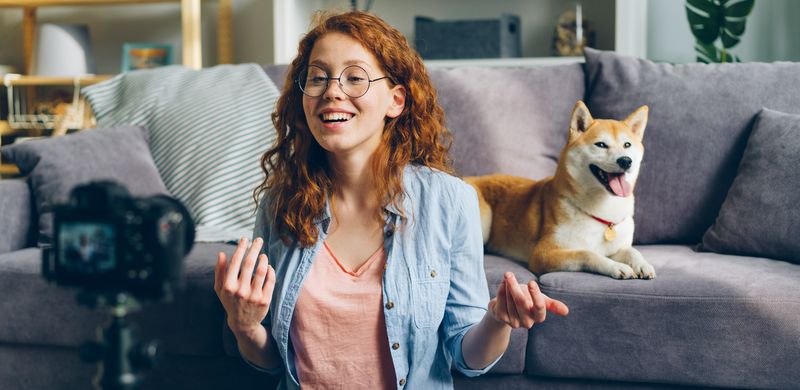 Can Affiliate Marketing Be Combined With Video Content?
Research has found that in 2021, 60% of businesses use video as a marketing tool. Why shouldn't affiliate marketing do the same? In fact, given affiliate marketing's defining characteristics, the use of video content makes even more sense.
Think about it: video is an especially engaging medium. People are more likely to take advice from a content creator that they feel strongly connected to, and it's been shown that video is a very effective method for cultivating feelings of trust and closeness. 
Video content creators can build a special relationship with their viewers due to the intimacy that video affords. They can communicate in a conversational style with their followers, which can be incredibly convincing and impactful.
Rather than just providing a written recommendation, video allows content creators to demonstrate the products that they're promoting. They can prove that they use these items in their day-to-day lives and so their endorsements are sincere, not cynical. 
This authenticity is increasingly important in our influencer-saturated internet culture. 
Consumers seem to be becoming more critical in their approach — just look at the hyper-conscious habits of Generation Z — but video content can be experienced as more organic than traditional advertising techniques.
Google has found that 50% of consumers watch a video before they make an online purchase. If you already have a following on a platform like YouTube, then, the pre-existing engagement you enjoy could very easily be monetized. 
If you don't have a video following (or even a YouTube account) then now is the time to build one with affiliate marketing in mind.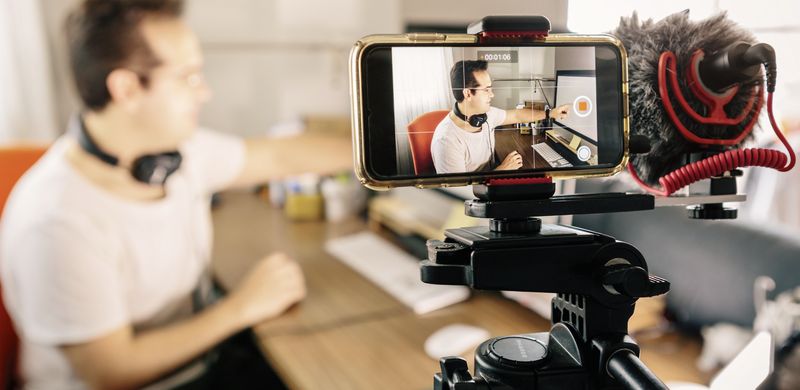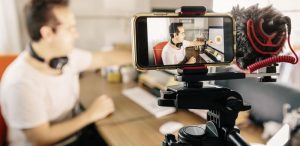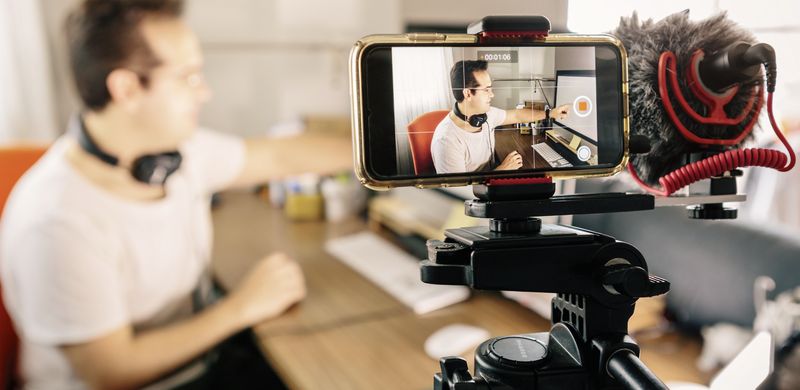 What Are the Advantages of YouTube Affiliate Marketing?
If you live on this planet, you're probably very familiar with YouTube. After all, it's the second most visited website in the world. Why not can take advantage of this incredibly well-known page to launch your affiliate marketing content?
Here are just some of the reasons you should make YouTube video content an integral part of your affiliate marketing strategy. 
High-quality video content is relatively affordable and easy to create. Thanks to the range of online tools available, you can learn how to make YouTube videos quickly. Great content can be created cheaply, meaning you enjoy a better return on investment.

Video has the potential to generate higher click-through rates which lead to greater conversions. Perhaps this is because video content is easier for consumers to recall, and we're more likely to engage with video than the written word due to our overwhelmed attention spans and busy schedules.

YouTube has a huge audience: an unbelievable

1.3 billion people

use the platform. However,

300 hours of video content

is uploaded there in just one minute. This means you have to compete for the attention of your audience. Having a unique style helps!

Video allows you to present yourself authentically to make real and lasting connections with your followers. You're able to provide more useful information in a video than a simple image can transmit, and this can convince followers to act on your recommendations.

Putting videos on your website will slow it down. If you post them to social media, they'll eventually be replaced on your page by new content, meaning potential viewers will have to search to find them. YouTube, on the other hand, is a great option: it stores all your video content in one easy-to-access place. That means you can keep making sales from it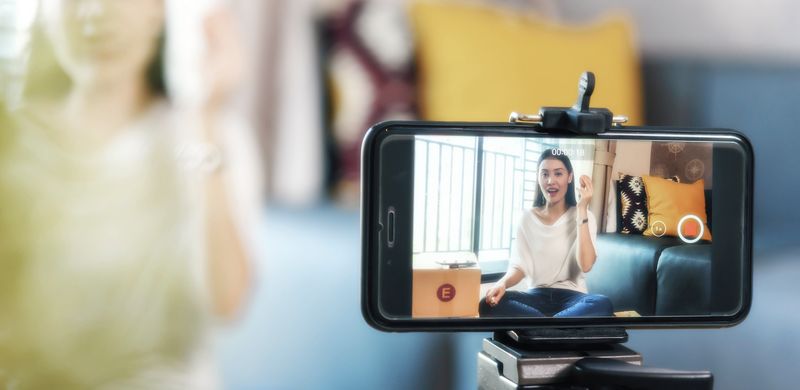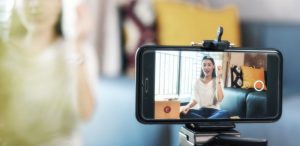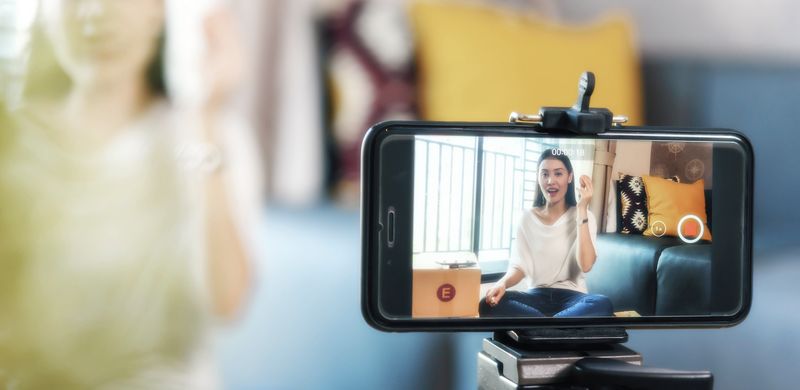 What Are the Best Videos for Affiliate Marketing?
To make successful video content, you must strike the right balance between marketing and entertainment. If it's irrelevant to the product, you're less likely to make a sale. If you come across as explicitly sales-motivated, though, you could lose the interest of your audience.
Here are four types of video that lend themselves easily to affiliate marketing purposes:
If you're able to establish yourself as an authority in a certain subject, then your following will look to you for advice when it comes to shopping for related products. For example, you could set up a travel-related video blog and review Printify's travel accessories in your content.
Reviews should be both engaging and informative. Consider what your customers need to know before they can confidently invest in a new item.
One of the challenges of online shopping is that customers are often presented with an overwhelming amount of options and no easy way to compare them. 
You could do the hard work for them. The Printify catalog has a range of t-shirts available, for example. You could model different variations, showing potential customers what they look like on a person. You could also demonstrate how they look with a range of outfits, inspiring them to invest.
Do you have expert knowledge to share? Why not connect your insights to relevant products? 
Webinars or FAQ videos represent excellent opportunities to incorporate affiliate marketing alongside useful information. You can endorse the Printify products that relate to your topic of expertise. 
For example, Mommy bloggers could mention baby accessories they use. Printify has bibs, swaddle blankets, and baby beanies in its catalog.
When someone wants to learn more about a particular product, a how-to video is a helpful resource. Rather than read a step-by-step guide, they can easily see what's needed to make a product work. 
On video, you can model how Printify products such as wireless chargers function. Once a viewer feels certain that they're able to use an item, they're more incentivized to make a purchase. This is why these videos work well with the affiliate marketing model.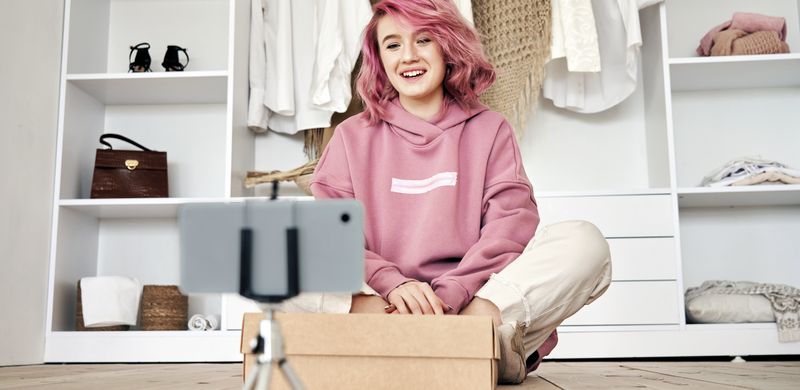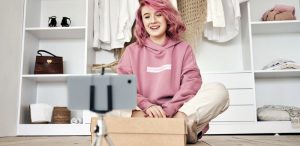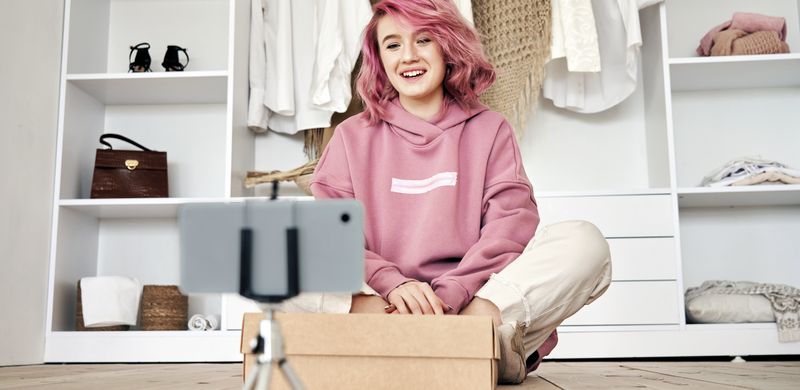 How Can I Increase Views and Clicks?
Picture the scene: you've made video content, but it isn't attracting an audience or converting views into sales. What can you do to improve your video's performance?
First of all, you need to undertake a quality check on your video content. Generally, videos should be short and engaging. The internet is a busy place and your audience faces many demands for their attention. Make your content easy and enjoyable to watch.
If analytics show that your videos are highly viewed but you still aren't making a sale, double-check your call to action. A call to action is a clear instruction that encourages the viewer to do something in response to your content. In this case, what you want them to do is buy something!
Ensure that your content focuses on the benefits of each product you advertise. Explain and demonstrate how it could improve the lives of the people watching. The more you connect with your potential customers and their circumstances, the more likely they are to be convinced by your endorsement and see its relevance to them.
Lastly, promote your content effectively. Make sure that you're linking to your videos on the platforms that your target audience is most likely to use. If they are exclusively on Facebook, for example, this is less likely to attract the younger generation.
Another way to promote is to optimize your content and its descriptions for search engines. This way, anyone looking for your genre of content can find it easily. You're then able to engage an already interested audience, one that's more likely to make a purchase.
What Is Best Practice When It Comes to Affiliate Marketing?
Some people might think that affiliate marketing through video content is a little sneaky. It's common to form relationships of trust with content creators online, and critics might claim that using that connection to make a sale is a little exploitative.
This is why advertising standards exist. They're designed to ensure that anyone exposed to affiliate marketing is fully aware of that fact, making this model much more ethical.
Best practice dictates that any content made purely for advertisement purposes is marked with an identifier like "ad." You've probably noticed this in the captions of your favorite influencers already. 
Of course, video content often goes beyond strict advertisement. A review or a demonstration video, for example, provides information and entertainment too. The content doesn't revolve exclusively around selling.
This frees you from having to mark your content with "ad," but you'll still have to be transparent about receiving a commission from any sales made.
You also have to consider the priorities of the platform that you're using. For example, if your videos are on YouTube, this site has a vested interest in keeping viewers exactly where they are. They don't want you sending people away to eCommerce stores! 
However, affiliate marketing is still allowed there. The best place to put your links is in your video description. If your URL is very long, use a URL shortener so you don't waste valuable SEO space.
After or even during a video, the first place a viewer is likely to look is your comment section. This is another great opportunity to restate your call to action and include your affiliate link. Let the click-throughs commence!
How Can I Get Started Making Affiliate Sales Videos?
Getting started with affiliate marketing is very straightforward, thanks to the Printify affiliate program. If you're already a seller, all you need to do is log in to your account to obtain your affiliate link.
Need advice on how to make your first video? Reach out to our resident expert. Sofia, our Printify Affiliate Manager is more than happy to help. Email [email protected] and she will help you develop something special for your specific audience.
Share the article
Topics