How to Create a Selling Text Design for Clothes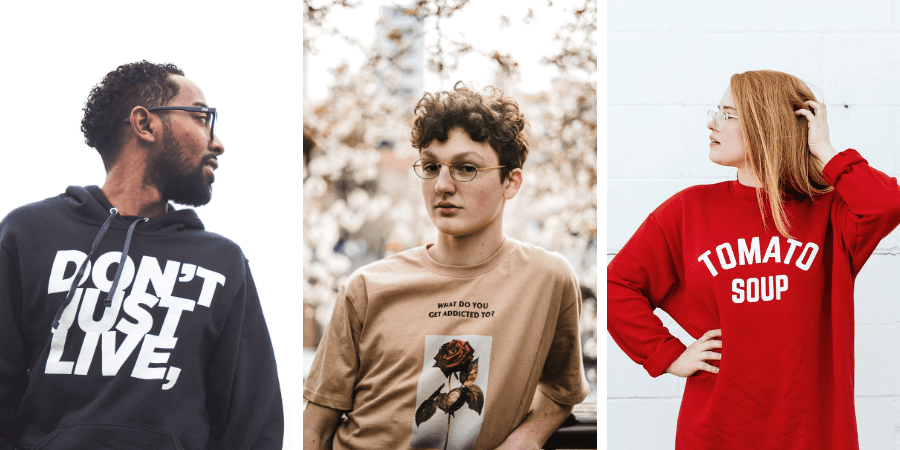 Do you want an in on the key principles and methods that make up the basis of a successful text-only designs for clothes? Then buckle up!
And why are we even talking about this right now? People love clothes with messages!
How to level-up the text design and stand out from the text-only competition?
You can bang out a cool text design in under five minutes. It's ridiculously simple and often – highly profitable. The best part about it? Everyone loves text designs.
The less appealing side of going for text designs is the competition. It's likely you aren't the only one sizing up this idea and browsing the web for catch-phrases like "Drop it likes it's hawt".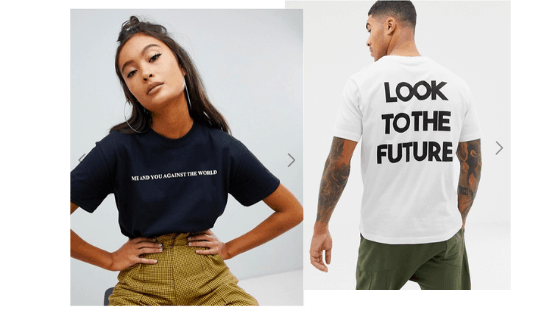 To beat the competition and carve out a niche for your brand in a busy market, you'll need a more sophisticated trick than simply changing a font to something really cool.
Luckily, there is an entire list of ideas and small tweaks that could elevate your text designs to much more original and better branded concepts.
Here We Go:
Add a Graphic Element.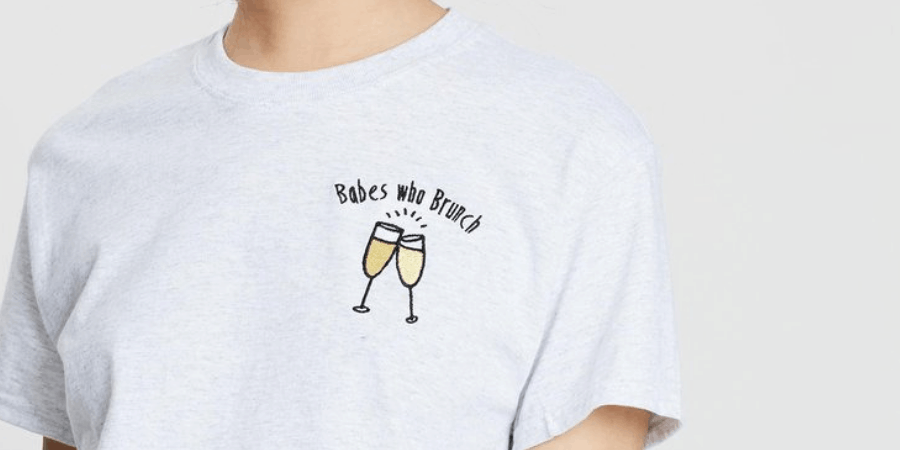 Including a graphic element that neatly represents the main idea behind your design could really boost its appeal. Think about those "It's prosecco time" t-shirts – without the champagne flutes to lighten up the design, they're not that special. Whether it's an arrow, a pirate's ship or a flower – they can give your design that much needed extra oomph.
For Free Icons Try FlatIcon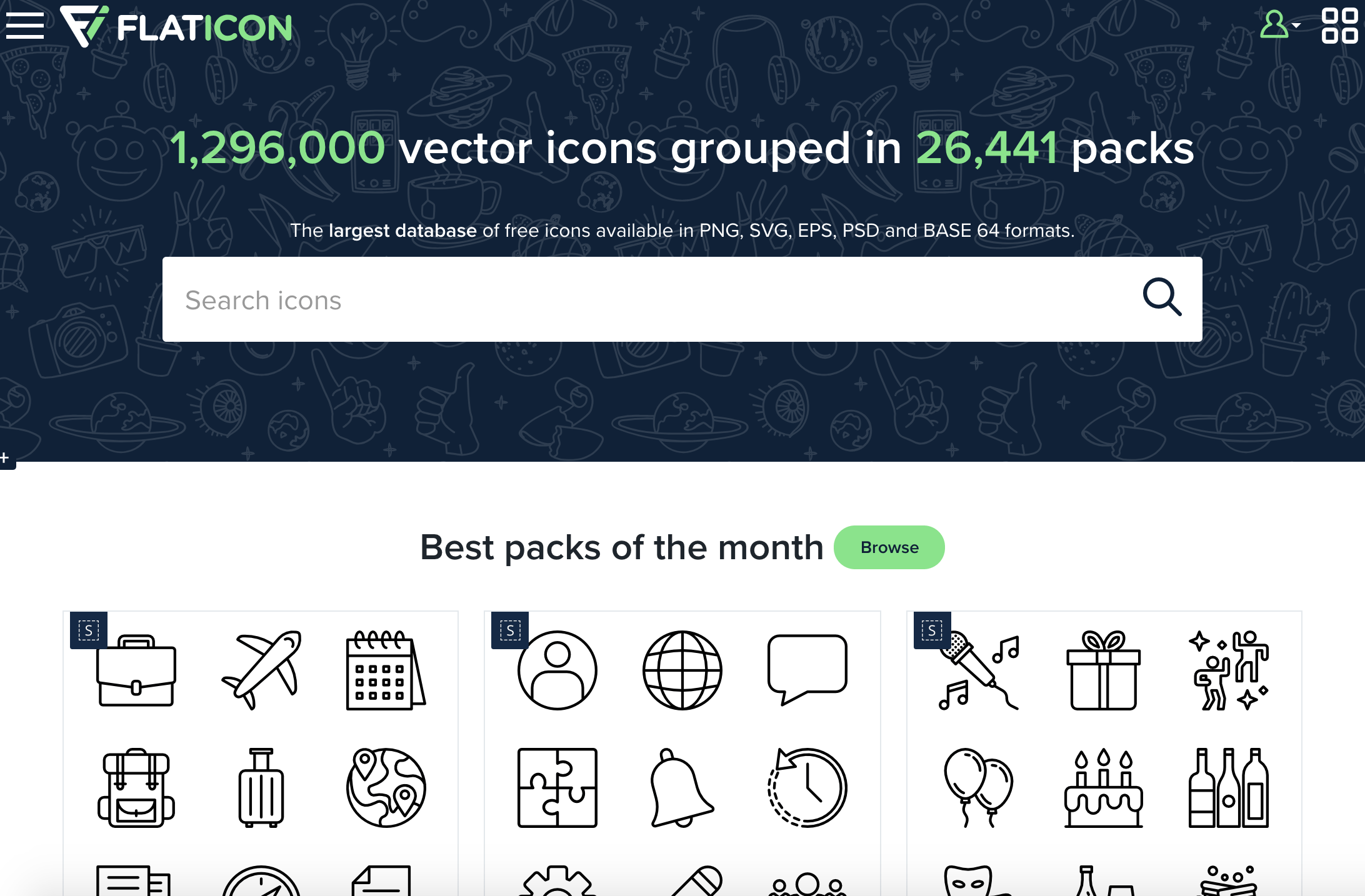 Make It Readable At-A-Glance.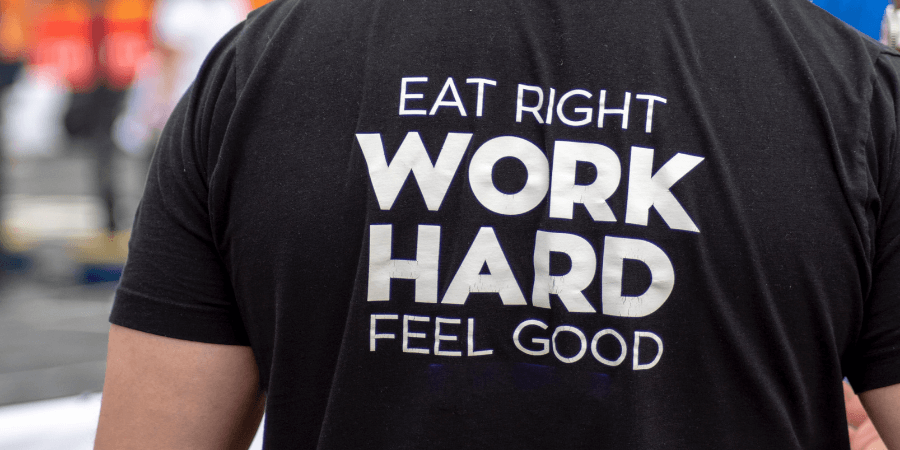 Depending on the kind of look that you're going for as well as on length of your strapline, sometimes it pays to break up the words to create a better visual flow. You can try changing the size and font for some of the words to bring out the eye-catching keywords.
Choose an Original Theme.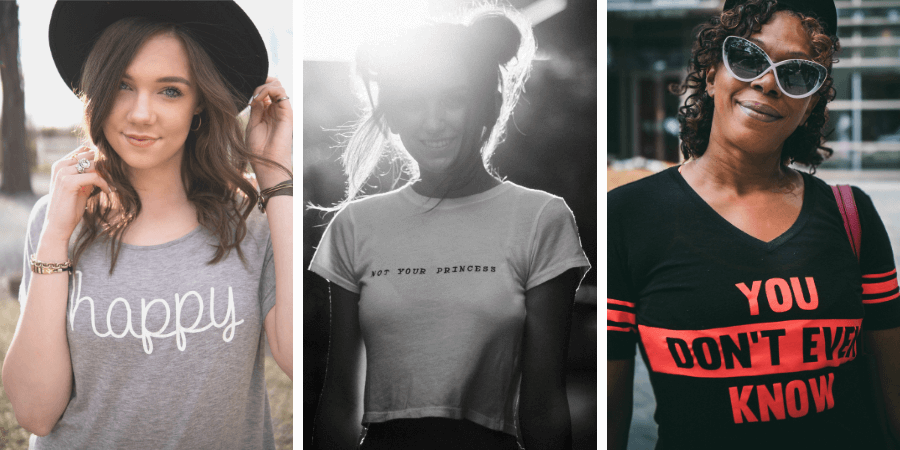 A good font can change a design. Think about the kind of an effect you want to make on your customers or the mood your design is setting out to create and choose a font based on that knowledge. It could be something fancy or rugged or old-fashioned – a good font has the power to elevate your text design.
TOP 10 Popular Fonts People Love to Use:
Helvetica (Max Miedinger 1957)
Baskerville (John Baskerville, 1757)
Times (Stanley Morison, 1957)
Akzidenz Grotesk (Brethold Type Foundry, 1896)
Gotham (Hoefler and Frere- Jones, 2000)
Bodoni (Giambattista Bodoni, 1790)
Didot (Firmin Didot, 1784-1811)
Futura (Paul Renner, 1927) Is One of The World's Most Popular Fonts
Gill Sans (Eric Gill, 1928)
Frutiger (Adrian Frutiger, 1977)

#1 RESEARCH TIME
Why limit yourself to your own imagination when you have thousands of ideas floating around on the web? All you need to do is find them.
Try Something What Already Sells [Not Copy]
 Your Niche + Search on Amazon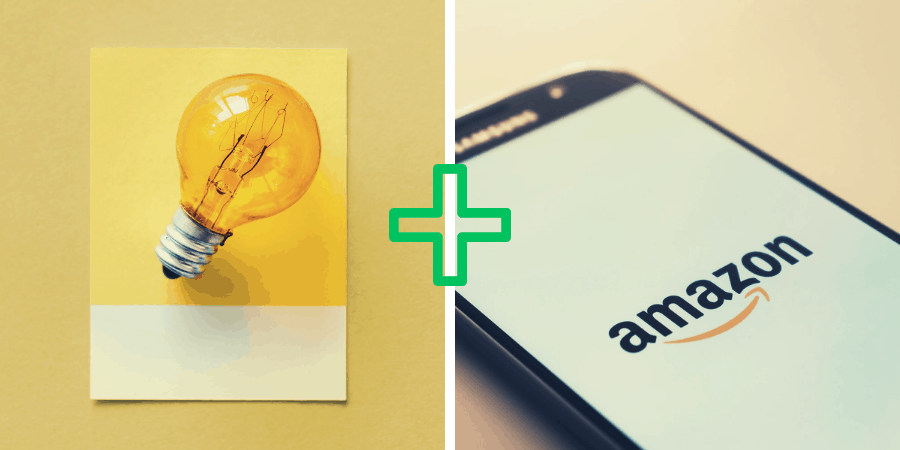 With this simple hack, you'll be swimming in new t-shirt ideas in no time. First, determine your niche.
Let's say you want to explore the 'bread baking' niche in more detail. Head to Amazon and type in "bread baking shirt" in the search field, then sort the results by average customer review to get a 360-view on what's trending on the market. If you have your account set up with Amazon Merch, you will also be able to see the total sales for each item, which is helpful with gauging any idea's profitability.
Word / Phrase + Search on Amazon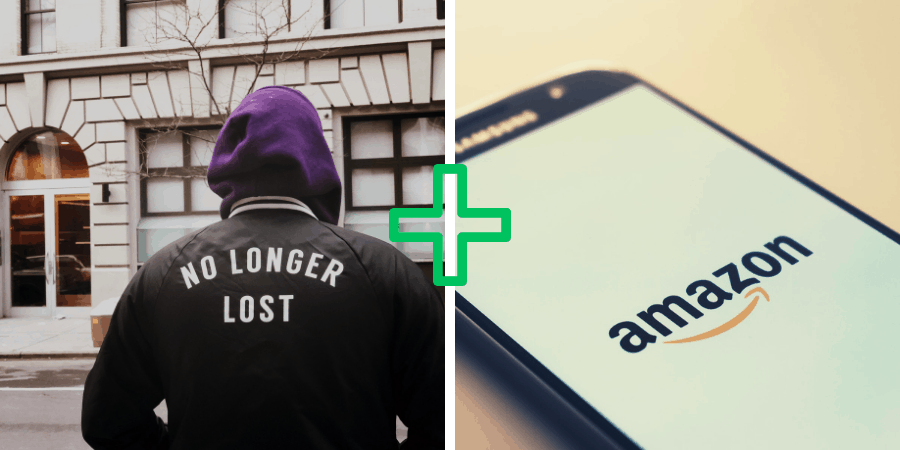 This idea leverages Amazon's auto-complete and has the capacity to feed your brain with interesting (and often unexpected) ideas. All you need to do is type in one or two words of a chosen phrase, say "why not", "did you" or "this guy" and look at the suggestions that Amazon will bring up.
So what kind of phrases are we talking here? Anything that rolls off the tongue and would do well on a t-shirt, such as:
No new friends
I already miss my bed
Squad goals
That's finesse
Just for laughs
I'm only here for the pizza
Of course, keep in mind that Amazon's algorithm shows the most popular things that people search for, so it's not necessarily the best way to get ahead of trends – but it's certainly an excellent method to fish for new shirt concepts. You can always take a popular phrase and twist it slightly by replacing one or two words.
For Some Crazy Phrase or Word Ideas You Can Also Try Online Random Word Generator. 


Etsy Search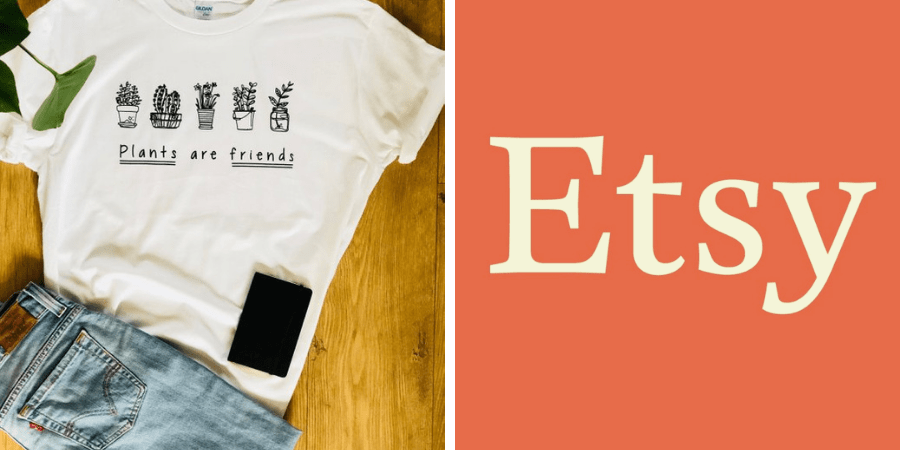 Since it's a platform for artists, the Etsy marketplace is filled up to its brim with unique concepts and products. You can say it's like a treasure trove for design ideas.
If you need a bit of a creative boost, head to Etsy and check out their 'Tops & Tees' sections – you'll find separate categories for men, women and kids. If you sort the results by "Most recent", you'll be shown the t-shirts that have sold recently because Etsy tends to automatically re-list all products whenever they sell. To get a rough idea on how well a store is doing, click through to their profile and check the stats on the left – in most cases you'll be able to see the total number of sales as well as the number of "admirers" (people who favorited the store).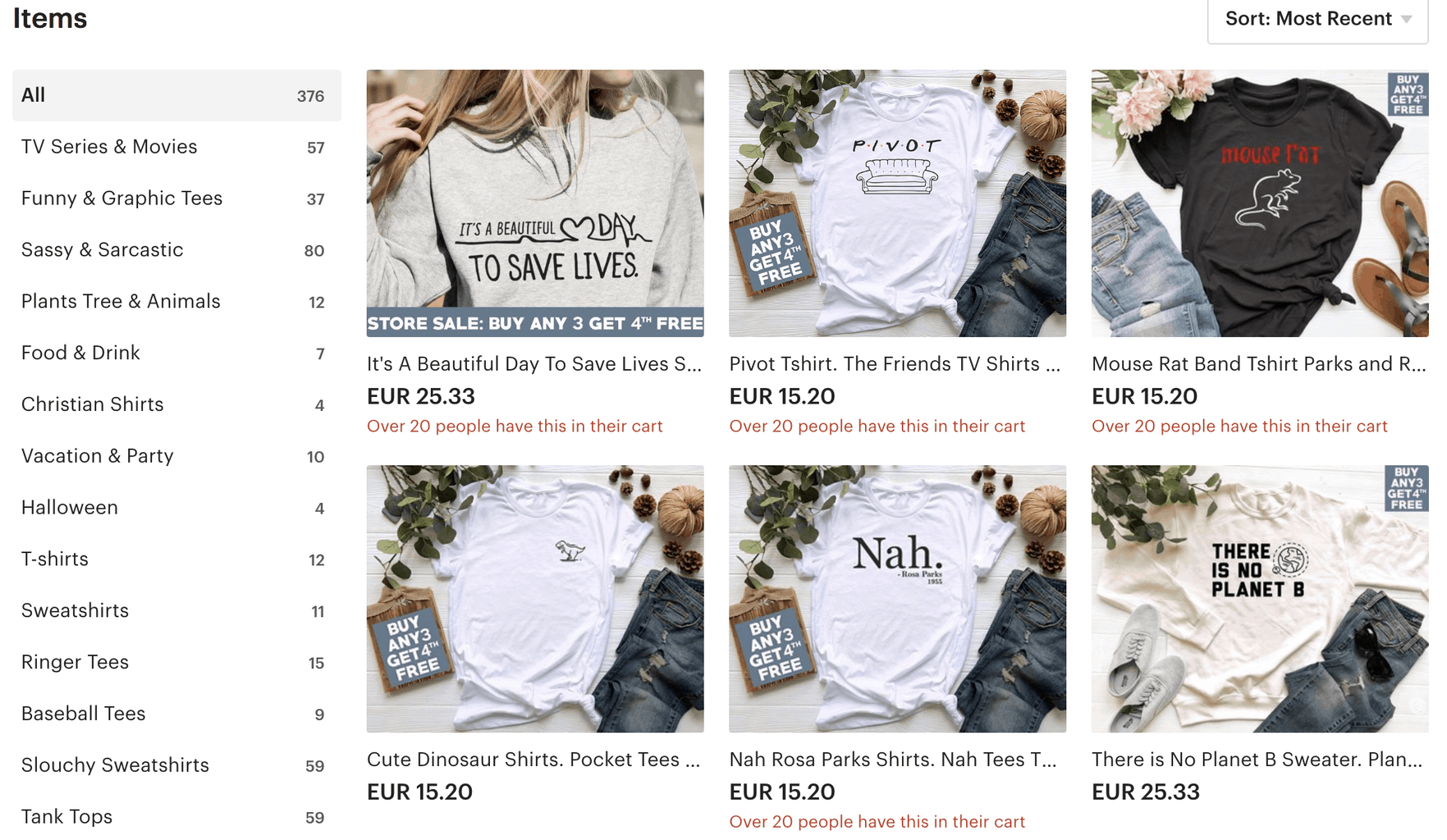 This is in no way saying that you should go to Etsy to steal someone's ideas, though. Please treat Etsy as the inspiration source that it is and not a quick way to come up with profitable designs. If you find a t-shirt idea that you really like, brainstorm similar concepts that would tap into that particular market segment and audience. What else could interest them? Keep in mind that people who purchase text design t-shirts do so because they can relate to and in some way support the "idea" behind the design, not because it's a particularly fashionable piece of clothing.

Explore a topic you already know
Ultimately, to come up with something original and profitable, you must either tap into an emerging trend, need or a targeted niche. To save research time and improve your chances of finding a good-seller, you should always start from your own area of expertise. Whether you're great at building IKEA furniture or caring after indoor plants or quoting random facts, why not turn that into a t-shirt line? A great design 'touches a nerve' – it's supposed to stir up emotions or give people something they can easily relate to. However, to do that, you must know the pain points, concerns, passions and dreams of the people in that particular niche – and if you already have a sufficient amount of knowledge around a certain topic, it's something that will come easy to you.

Think Outside the Shirt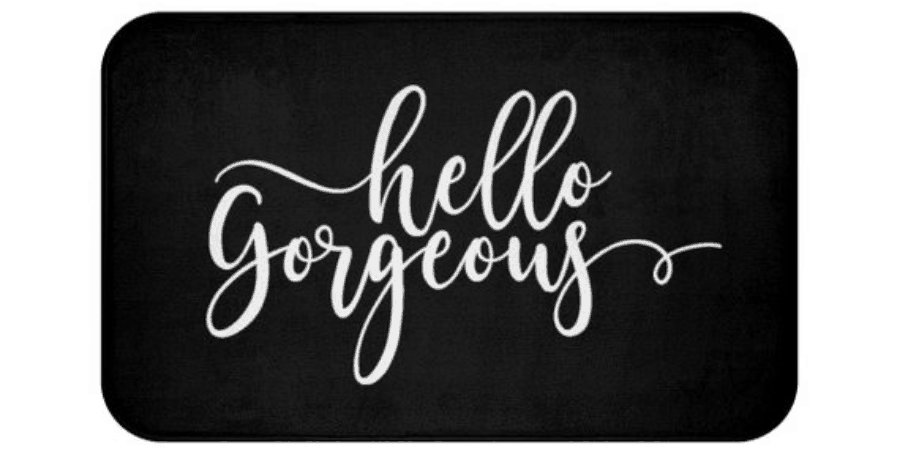 It's easy to get stuck in the thinking that to produce top selling t-shirts you must look at top selling t-shirts and reverse engineer your ideas from there. For instance, you see that feminist shirts are on the rise, so you jump on that bandwagon. And while it can turn out to be a great cash cow, it's not necessarily the best strategy in every case.
To find untapped or underserved markets, you need to start thinking outside the t-shirt world. This means, starting with your target audience or people in your target niche in mind and branching out to other niches and areas of interest that could provide inspiration. Some of the places that could give you a good creative kick are:
>  Book Trends:
This is an incredibly rich product category that breaks down into a number of subcategories, all of which are niche markets on their own. A simple Amazon search might fill your mind with a dozen of t-shirt ideas.

>  Stationary, Posters and Greeting Card Designs:
When it comes to seriously good design thinking, brands that specialise in visual communication (posters, greeting cards or stationary in general) like Ohh Deer or We Built This City, have a lot going on that could kickoff your creative process. You can look at different illustration styles, colours, fonts and design concepts to identify new trends and lay the groundwork for your next masterpiece.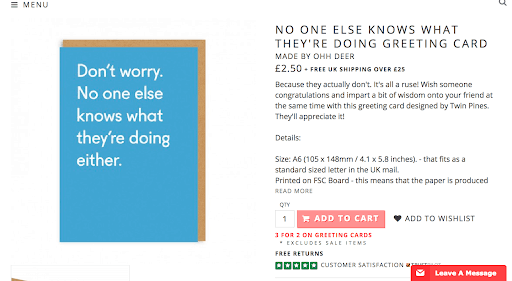 > Facebook Groups, YouTube Videos, 9GAG, Reddit, etc. : 
Using social media to uncover cool design concepts is one of the most obvious strategies, but its effectiveness cannot be understated. To catch a trend before it reaches the mass audience, you have to go where conversations are happening.

#2 DIFFERENT WAYS TO GET DESIGNS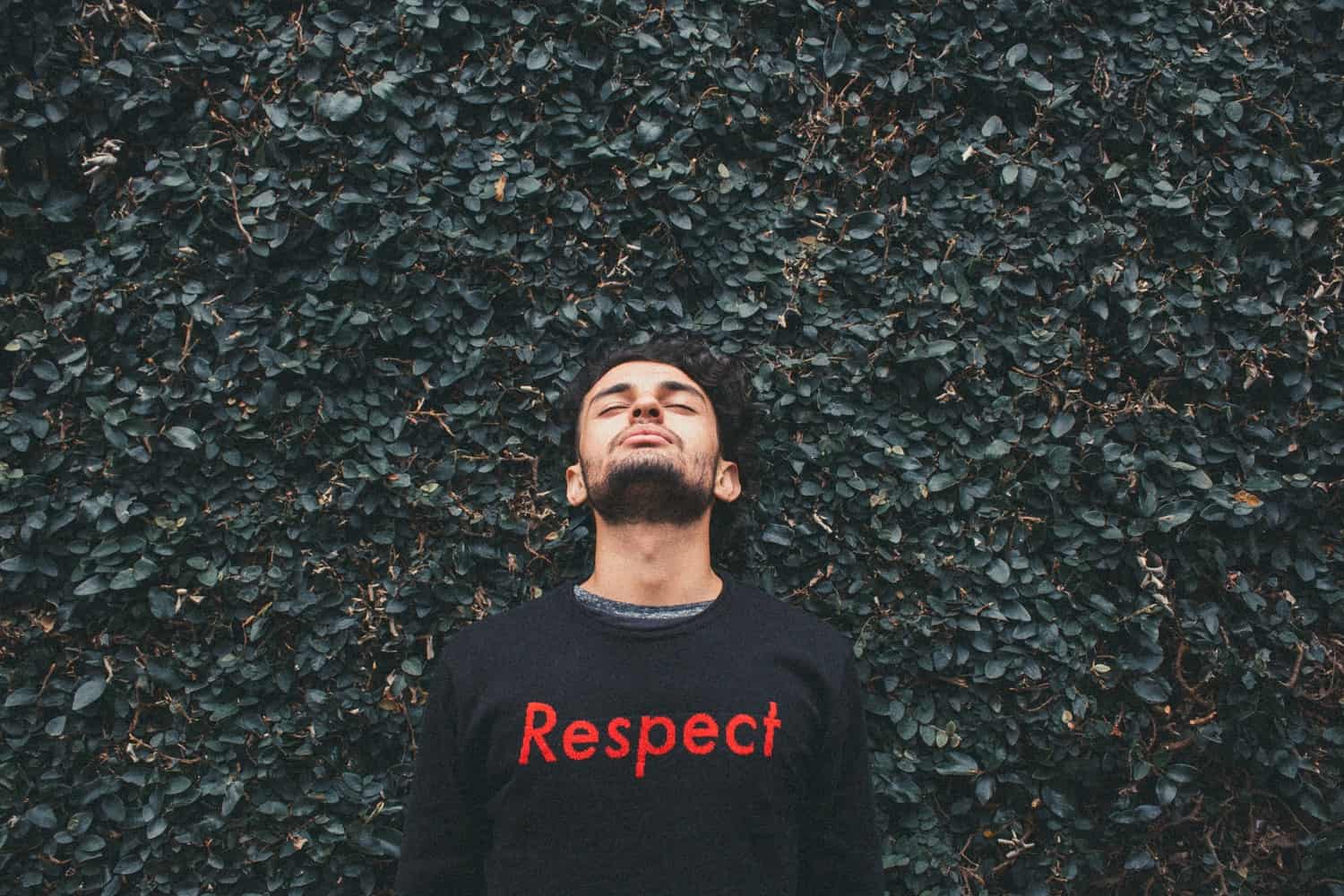 Do-It-Yourself (DIY) Designs
If you have the skills for it, or the aptitude to learn, creating your own designs is an ideal option. For one, you will not have to look for the right words to translate your ideas and brief another person, which will save a lot of time, energy and financial resources. Plus, it means you can act on your ideas immediately and iterate quickly, which significantly improves your go-to-market speed and gives your designs a certain competitive advantage. Even if you have the resources to hire some help, it's good to have at least the basic skills to maintain a level-headed approach to the design process and be able to quickly separate ideas with great potential from those that scream trouble.
Use Placeit and Make Quick Mockups for Marketing Materials.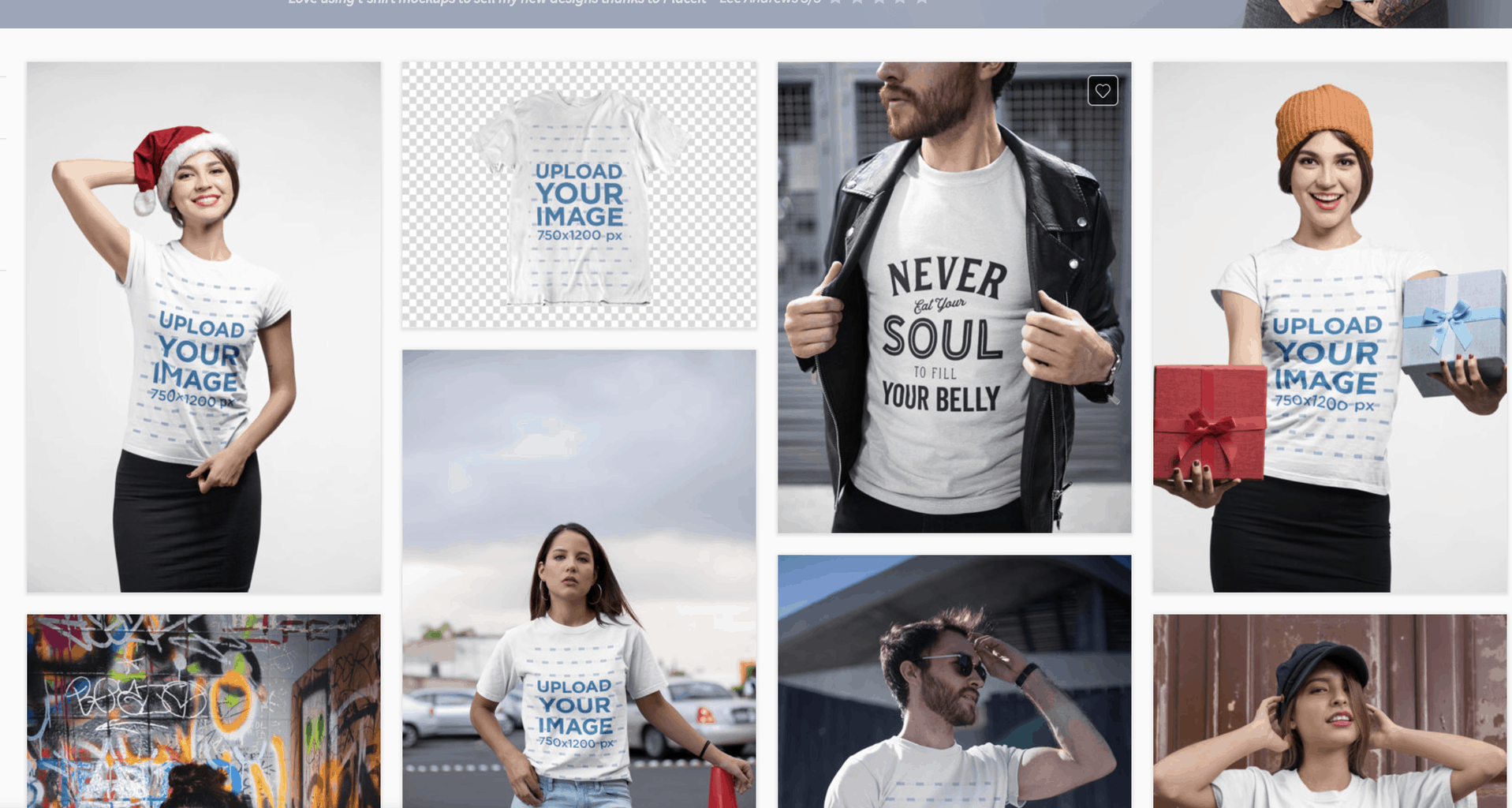 The other great option available to you is to hire a professional t-shirt designer. While top-notch t-shirt designers are quite difficult to come by, they're not unicorns – we've written extensively about all the factors you should take into account before hiring anyone as well as where to find the best design talent. An important thing to remember is that many designers know several design areas well, but they aren't proficient at all-things-design. That's why it's critical for you to have a solid idea of what type of design you want and what kind of skills would be needed to bring it to life before starting your search.

Purchase Printing Rights From a Designer or Agency
If you can't do the designs yourself and don't want to pay someone else to do it, you still have the option to purchase printing rights of the designs you love. This is a super fast way to go from idea to the end result without spending too much on cool designs.
For instance, you can find really attractive t-shirt designs on Graphicriver for $12 as well as find something really high-end if that's your goal.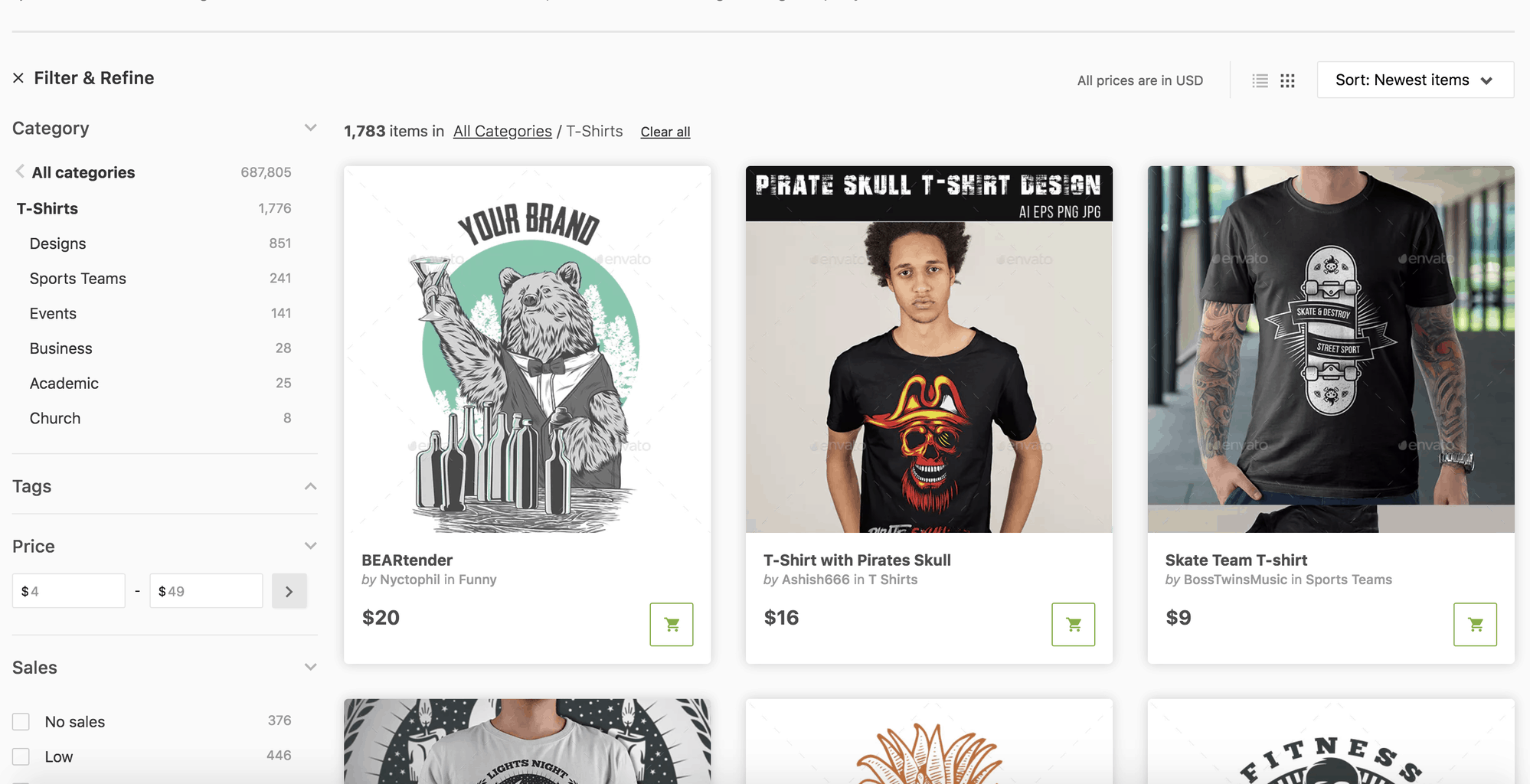 #3 COPYRIGHT ISSUES
One of the most discouraging things about building a product catalogue around text design t-shirts is that they're extremely easy to steal. With little to no graphical elements, the fonts and every-day phrases can't be copyrighted – if someone lifts your design pixel-for-pixel, there isn't much you can do. And that really blows.
So, while text designs have the potential to generate a lot of cash, it's recommended to also invest a little bit more time and energy into developing truly original concepts that would enjoy the copyright protection.
You'll often find that you'll need to churn out a bunch of text designs one after the other to see a steady influx of income in your bank account because as soon as a good new design hits the market, the idea thieves are all over it. With highly unique designs, on the other hand, it's a much more complex and inconvenient option, so many simply don't bother with copying it.
KEY TAKEAWAYS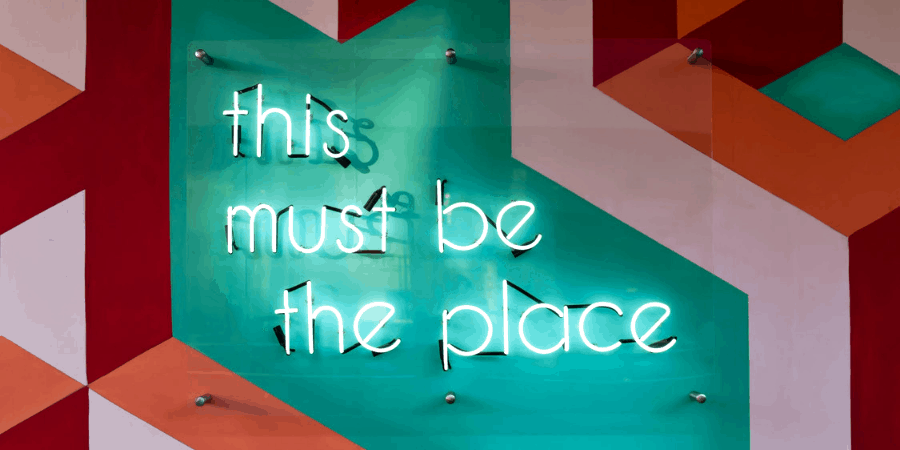 Text designs can turn out to be cash cows, so it's critical to put some thought and effort into creating interesting, eye-grabbing concepts to stand out from your competition.
This can be easily done by experimenting with graphical elements, adding shadows or playing around with fonts and colours.
A well-thought-out t-shirt design taps into people's desire to belong to a certain group or support a chosen idea – it's much more than just a catchy phrase on a t-shirt.
To create a winning text design, you will need a lot of research and a little bit of luck.
You Can Start From the Simplest Methods AKA "Just Start Creating"  or Exploring the Trends and Bestseller Lists.  
Share the article
Topics