How to Find and Hire the Best T-Shirt Designer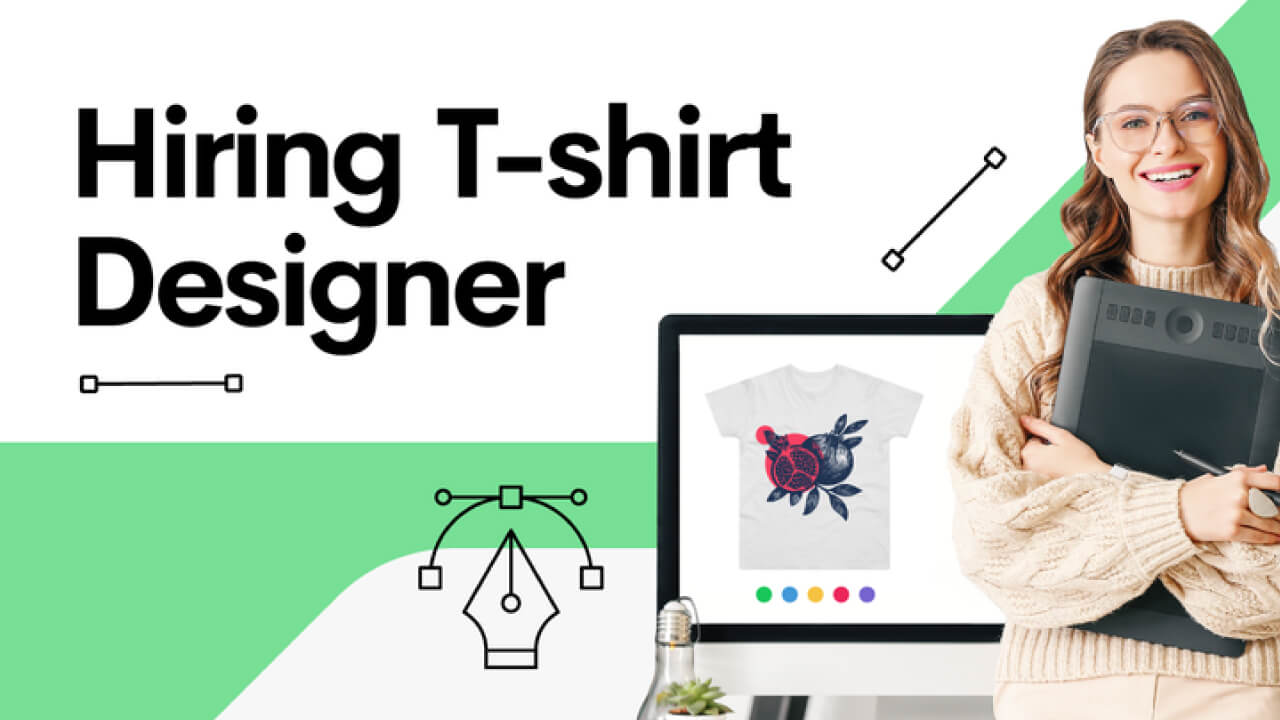 Anyone working in the T-shirt print on demand business needs T-shirt graphic design that stands out from the crowd. 
As most of us don't have any background as graphic designers for T-shirts, the best solution if we really want to create designs that will capture the public's imagination t is to find a T-shirt designer.  
However, talented T-shirt graphic designers, as you might expect, are hard to come by.
How Do You Even Start Looking for a T-Shirt Designer?
This extensive insider's guide to hiring a T-shirt designer will help you skip the headaches entirely and show you the ropes of the process, inside and out.
Having Read This Article, You Will Know How To:
Decide what designs and type of designer to pursue.

Choose between in-house T-shirt graphic designers, freelancers and design agencies.

Find the best talents.

Recognize and avoid red flags.

Understand what Print on Demand is and how to make it work for you.
Read on to learn everything you need to know about recruiting the right T-shirt graphic designers for your needs.
Know What Types of T-Shirt Art Designs You Want Before Making a Hire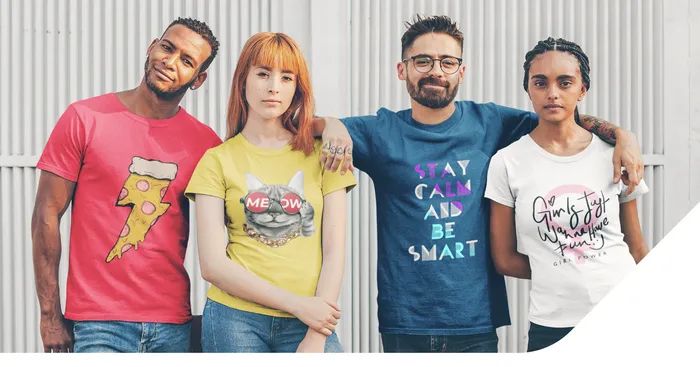 Designers, like marketers and salespeople, specialize in certain areas.
A talented illustrator, for example might not know much about web design and a seasoned logo designer is not necessarily skilled in packaging design. In other words, graphic design is a vast creative area and you need to understand how this world operates before setting out to hire a T-shirt designer.
To pick the best talent for your shop and for your graphic T-shirt designs, you need to know exactly what you want. 
One of the fastest ways to figure out what type of designer would help your business grow is to look at data. It's quite simple…
Essentially, to grow fast, you want to optimize your product catalogue by offering more items that sell well and cutting back on less popular designs.
Analyzing your current trend sales will help you gain a better understanding of your clientele – which design styles and ideas are received well among your customers and which designs have failed to catch fire.
If you're only thinking about launching a t-shirt business, you won't have any data yet, but there are other research avenues at your disposal.
For example, you can look at the top trending and best-selling custom shirt ideas on web stores that operate in a similar niche as well as familiarize yourself with trends on sites like Etsy and Notonthehighstreet. If you're an avid social media user, platforms like Facebook and Instagram can be hugely helpful in trying to understand what kinds of T-shirt designs people are happy to pay for right now! 
Once you spot a trend that grabs your attention, you'll have enough information to find the best custom T-shirt designers for the task.
What to Consider Before Hiring a T-Shirt Designer?
What Custom T-Shirt Artwork Do You Need to Be Designed?
If, for instance, your research tells you that logo-based t-shirt designs are flying off the shelves, then you should zero in on this one category and up your design game. This means you'd be best off looking for a merchandise designer well-versed in logo design.
Put simply: Knowing what types of graphic design for t-shirts generate the most profit will help you choose the best person for the job.
Do You Know Your Brand's Identity?
Here's a million-dollar question for you: "what's the difference between a brand and a brand identity?".
When you're hiring someone new who will be working with your brand, you have to be able to explain to them what that brand is, how it feels, and what emotions it's supposed to evoke.
In the simplest sense, a brand is an all-encompassing relationship you build with your customers. You can't 'brand' something because brand is earned and built over time. It's the sum of all of your interactions with customers online, offline and in person.
What Is the Look and Feel That You're Seeking in Your Graphic Design T-Shirts?
Consider the final look and feel that you want your products to have. While T-shirt graphic designers to hire are usually quite versatile and can work on different styles, it's always best to look for someone who consistently produces work that hits your standards. If they are naturally attracted to the same visual aesthetics as you, communicating and getting your ideas across will be as easy as ABC.
What Type of T-Shirt Designer Are You Looking For?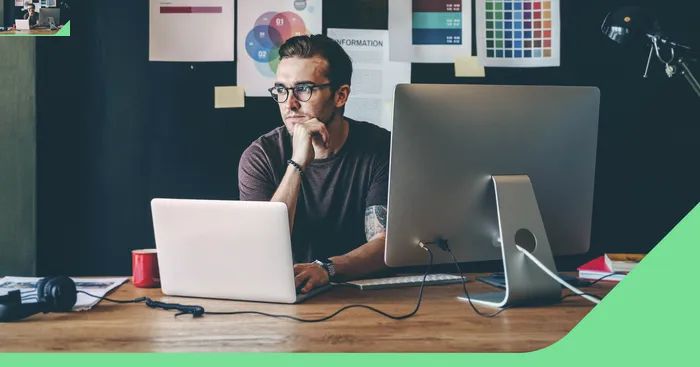 Based on your shop's specific needs and the kinds of custom shirt ideas you have in mind, you should now be able to identify the essential design skills the ideal hire would have.
The next question to consider is the working arrangement.
Do you want someone in-house, working on a freelance basis or perhaps, a design agency?
All three options have their own pros and cons, read on to find out what works for you.
How to Find T-Shirt Graphic Designers:
In-House vs. Freelance vs. Design Agency?
Let's Start With In-House T-Shirt Graphic Designers
An in-house designer will know and follow your brand guidelines to the dot.

They will be available at all times, whether you want to simply bounce ideas off each other or need a last-minute design.

They will be focusing on your brand only.
An in-house T-shirt designer can hardly be expected to know and be able to do all types of design work. You may need to look for extra help for niche projects.

They will be on a fixed salary, no matter the workload or the shape of your finances.

They will also have fixed working hours and a set capacity.
Could Hiring a Freelance Graphic Designer Be a More Suitable Option?
Freelance designers tend to have deep expertise in a chosen niche such as T-shirt graphic design.

They can be hired on a project or hourly basis, saving you lots of money.

They can be hired flexibly and work remotely.
They have a limited capacity and may not be able to take on your project when you need it.

They will know your brand only as well as you brief them.

Finding a top-class freelancer will require time and effort.
And Finally, the Design Agency
It's a team of skilled professionals, so they can take on bigger, more diverse projects.

Agencies now charge per hour or by project, so they are efficient and deliver on time.

They offer customer service and feedback channels.
Agencies are expensive.

They have lots of clients and lots of projects; you may not be their priority.

You don't deal with the creatives directly.
Take some time to assess your needs and goals. Be realistic about your timeframe, budget and creative expectations and keep in mind that every option has its downsides that you will need to deal with.
Where to Hire T-Shirt Designers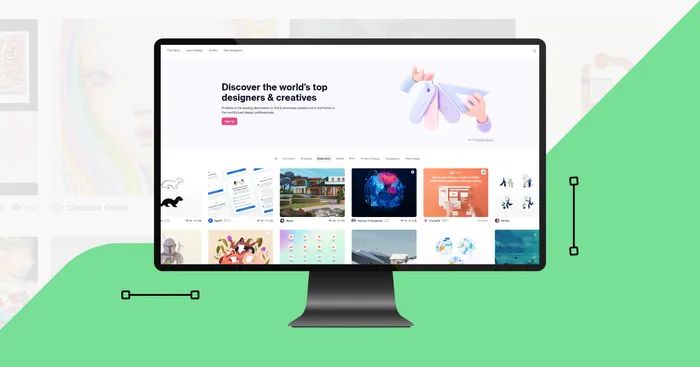 Many eCommerce entrepreneurs lean towards hiring a freelance T-shirt designer purely because it's such a flexible and cost-effective arrangement. If you're wondering where to find one, here's our list of top portfolio sites and freelance marketplaces that have a versatile pool of talent.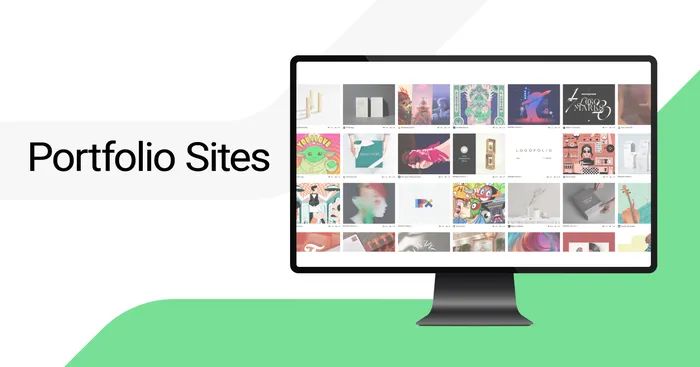 Behance

is dedicated to helping creatives showcase their work and potentially attract new work opportunities. It's a great platform to browse top creative work in different categories – everything from graphic design to interactive work to photography, but it's not a freelancing site where you can hire someone at a click of a button. If you discover a design portfolio that you really like, you have the option to reach out and connect with the artist, but there's no guarantee they're actually looking for work.

Dribbble

is a community of designers and creative professionals as well as an inspiration destination for top-notch design work. It has the option to hire registered members and the functionality to post jobs, so it is now a one-stop-shop for discovering, engaging and hiring great design talent around the world.

Iconfinder

and

Iconarchive

are marketplaces for vector icons. With thousands of icons available to browse for free, you can explore these sites filtering by categories, popularity, artists, and more. If you come across anything that piques your interest, you can contact the designer and liaise with them directly.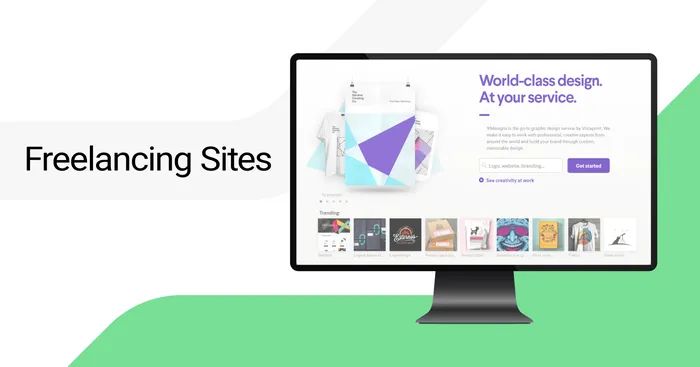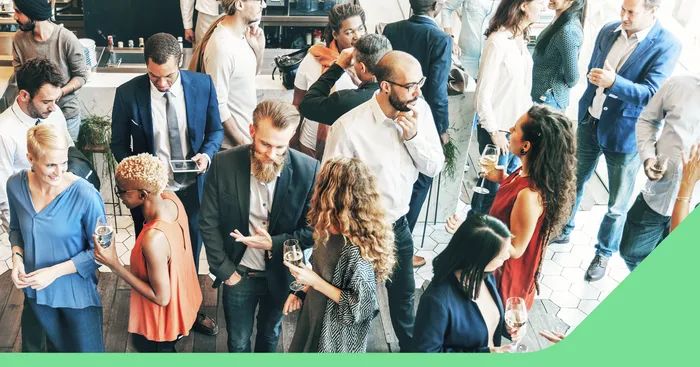 Reach Out to the Local Community
Most good freelance graphic designers find work through referrals. As soon as you know what type of T-shirt graphic design work you need done, start asking around both in your inner circle of friends and online on relevant forums, groups or via social media.
Finding a freelancer via a personal recommendation can help you eliminate potential risks and accelerate your search for T-shirt designers significantly. Of course, you should never rely on someone's recommendation alone – be sure to browse the shirt designer's portfolio and reviews if there are any available.
Consider the following channels as viable alternatives to freelancing marketplaces and portfolio sites:
Google search

: spending a little time exploring the results that a Google search returns is an obvious but effective way of finding suitable graphic design talent. To optimize your searches, include some additional search parameters, such as desired location, specific skills, language, style or anything else that you consider a must-have for the job.

Facebook

or

LinkedIn groups

: online groups can often turn out to be gold mines for talent, ideas and all sorts of crowdsourcing projects. Search for relevant groups and join the conversation – as long as you don't try to sell anything, people will happily help and make recommendations.

Meetup.com

: find out what's happening in design groups in your area and meet the local designers to expand your network.
Design and Sell Your Own Merch!
How to Hire the Right T-Shirt Designer?
Chances are that once you start actively looking for T-shirt graphic designers, you'll get buried under a pile of portfolios and work samples. It's hard work, but throwing a wide net is the only way to fish out the best talent.
Bear in mind the following unwritten rules when making your hiring decision.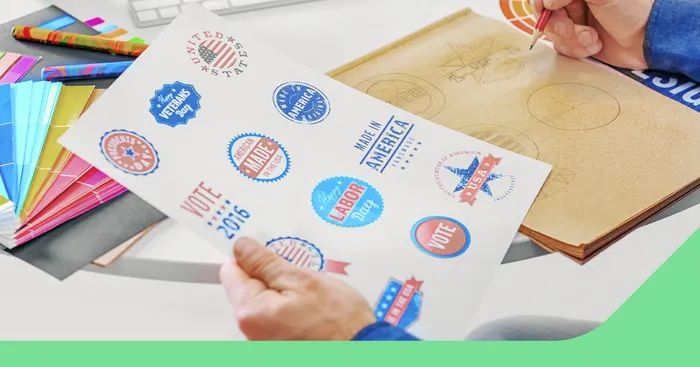 Look For the Aesthetics and Style That Match Yours
It's one of those cases where you know it when you see it.
If you're lucky, you might find your match quickly and get down to work. For some entrepreneurs, though, the search proves to be long and difficult because they have a very specific idea of what they're looking for. Compromising on designs is a very bad idea, so stick to your criteria and keep on ploughing through portfolios.
If you find someone who has a strong portfolio but no relevant work, see if they'd be willing to provide samples or run a small trial project to test their skills.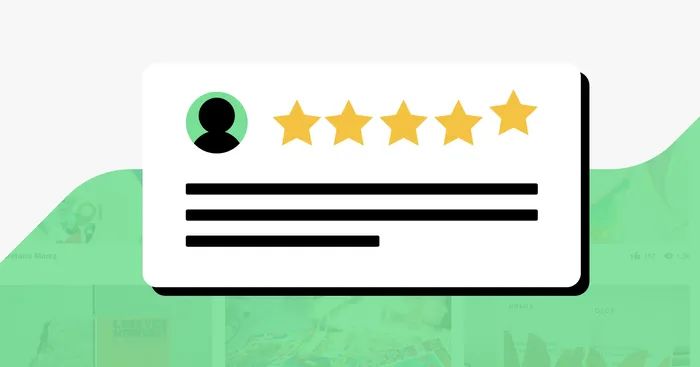 Look For Good Reviews and Recommendations
Almost all freelancing sites have a review and rating system. If you're hiring through a platform, make it a priority to go through the chosen designer's recent feedback and look out for any red flags.
One way to have a closer look at the designer's creative process, communication style and potential weaknesses is to give them a small trial project. It's usually a bad idea to ask creative professionals to work for free, so try to allocate a budget for this.
Find Out About the T-Shirt Designer's Availability and Price Level
When you find T-shirt designers online that fit the bill, reach out to them to let them know you'd like to discuss a work opportunity and find out whether they're interested and available for work. At this stage, you should only provide each designer with a broad overview of your project and timeframe.
You can start negotiating the rates if they come back wanting to hear more. Be careful not to make an insultingly low offer, though. This will instantly put off top-quality talent from working with you – they can smell a free-rider miles away. To offer an adequate budget, you'll need to research the market's going rate and consider other important factors, such as the cost of living in the city (or country) where your designer is based.
Communicate the Project Specifics CLEARLY
Nothing is as important when working with a creative professional as crystal clear communication.
Setting out your goals and expectations in advance will help you avoid a lot of hassle and disappointment down the line. Failing to clearly outline the specifics of the job will give your designer a lot of room for improvisation, which might result in a design that's nowhere near what you are seeking.
Striking a balance between telling the designer what to do and hoping they can read between the lines takes time. In the beginning of a new creative relationship, it is always best to err on the side of caution and cook up a very straightforward design brief.
Protip: You can use LightShot to capture screenshots of the creative work you like and share them with your designer as examples or inspiration.
Most of the third party sites have built-in contracts between the parties, including the NDA agreement. However, if you're hiring a freelancer via any other recruitment channels, you should invest in drawing up a freelance contract or buying a ready-made template online.
Employing a T-shirt designer full-time will require you to act in accordance with the country's law as well as pay their taxes and any other state contributions. The good thing about working with an agency is that they tend to offer their own contracts.
Be Wary of These Common Pitfalls When Hiring T-Shirt Graphic Designers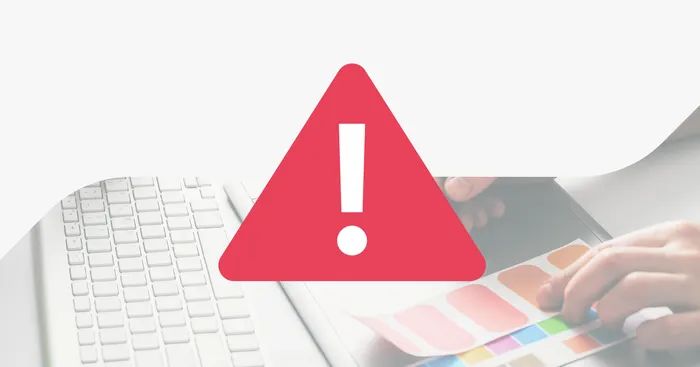 When you finally discover the ideal match, you will likely experience a rush of excitement and want to get the ball rolling immediately. However, it's important to keep your head on your shoulders and watch out for potential warning signs.
If you notice that your designer:
Takes a very long time to respond to your messages.

Is trying to avoid showing you relevant work samples or references.

Wants to get the full project fee upfront.

Makes you feel uncomfortable or uneasy (even if you're struggling to understand why).
Don't hire them. You should never underestimate the power of your gut feeling. First impressions matter. If you're getting a bad feeling about someone, there's probably a good reason why. Save yourself the trouble and find someone else who you can trust.
An interesting tip: To quickly filter out designers who don't pay attention to details and cannot read and follow instructions, try this – when you send the initial instructions, ask them to include a specific keyword in the subject line (e.g., "coffee"). You'll be surprised how many people will fall short on this test.
Design and Sell Your Own Merch!
Be a Client That Designers Want to Work With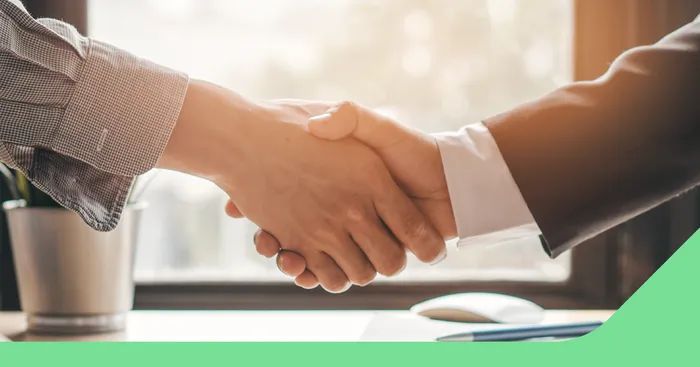 While you're looking for a great designer, they are looking for a great client. If you want to snatch the best talent, be prepared to play your part and be a decent employer.
Here's what to keep in mind:
Just because you're offering them work, it doesn't make you superior in any way. In fact, you need their help – be respectful.

Invoice chasing is a national sport in the freelance world. It's also infuriating. Be sure to hold your part of the deal and always pay on time.

If you want to get your hands on a really good designer, don't ask for spec work. They probably have plenty of other projects lined up and if not, who likes to work for free?

If you decide to work with a freelance designer, consider the potential for a long-term partnership. This will not only save you tons of briefing time, but might also lead to discounts in the future.
There's no hiding from this – finding a great designer is a challenge. But those who take the recruitment process seriously and go through all the vetting and safeguarding checks are rewarded at the end. Armed with this complete guide to hiring a T-shirt designer, you should be able to navigate the market and seek out the talent you need.
The DOs and DON'Ts When Considering T-Shirt Designers for Hire:
Figure out what you need to get designed before you start scouting for talent.

Know your brand's identity and the look & feel you want.

Decide what type of working arrangement you will pursue: in-house designer vs. freelancer vs. T shirt design service

agency. (Note: due to budget restraints, most ecommerce entrepreneurs start with freelance shirt designers online).

Spend time researching portfolio sites, freelance marketplaces and local meet-up groups.

When researching design portfolios, look for the aesthetics and style that match yours as well as good reviews & recommendations.

Find out about the designer's availability and price level.

Ensure you communicate the project specifics clearly.

Draw up a contract.

Be a client that designers want to work with.
Don't hire Tee shirt designers who takes a very long time to respond to your messages.

Don't hire anyone who's trying to avoid showing you relevant work samples or references.

Don't consider a T-shirt artist for hire who wants to get the full project fee upfront.

Don't hire anyone who makes you feel uncomfortable or uneasy (even if you're struggling to understand why).
What is Print on Demand ?
Before you start out on your journey to find the best T-shirt artist out there, let's first check that we are clear about what exactly Print on Demand is and why it is the solution for you. 
Print on Demand – or POD as it is often referred to – is a process whereby products are manufactured and sent to customers only after a sale goes through. This has numerous advantages for anybody selling merchandise as it means that the merchandise doesn't require management, storage, or protection. 
You can print quantities of custom merchandise with no inventory management by sending it directly to customers. You can literally print one unit or ten thousand units of a product! In other words, POD allows a customer to buy products in your shop and the order goes directly to the Print Provider, therefore eliminating the need for order fulfillment, storage space and holding stock that you might never sell or might degrade in quality by sitting in stock for months.
What Are the Processes Involved?
Pick

a product that you want to customize

Customize

the product using the designs you have

Publish

your new customized product on your online store

Wait

for the orders to roll in!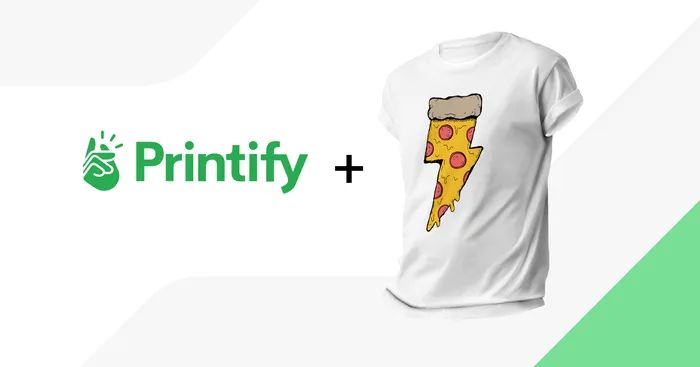 Why Printify Is Perfect for Printing Your T-Shirts
Printify's technology automates print-on-demand services for merchants all over the world. The company connects a mind boggling 500,000 online shops to its network of 35+ print providers with 90+ printing factories. These factories provide embroidery, cut & sew, sublimation, white label services, and warehousing fulfillment. Basically everything you need to make a successful business work for you.
Design and Sell Your Own Merch!
Share the article
Topics