Holiday Sales – Too Much of a Good Thing?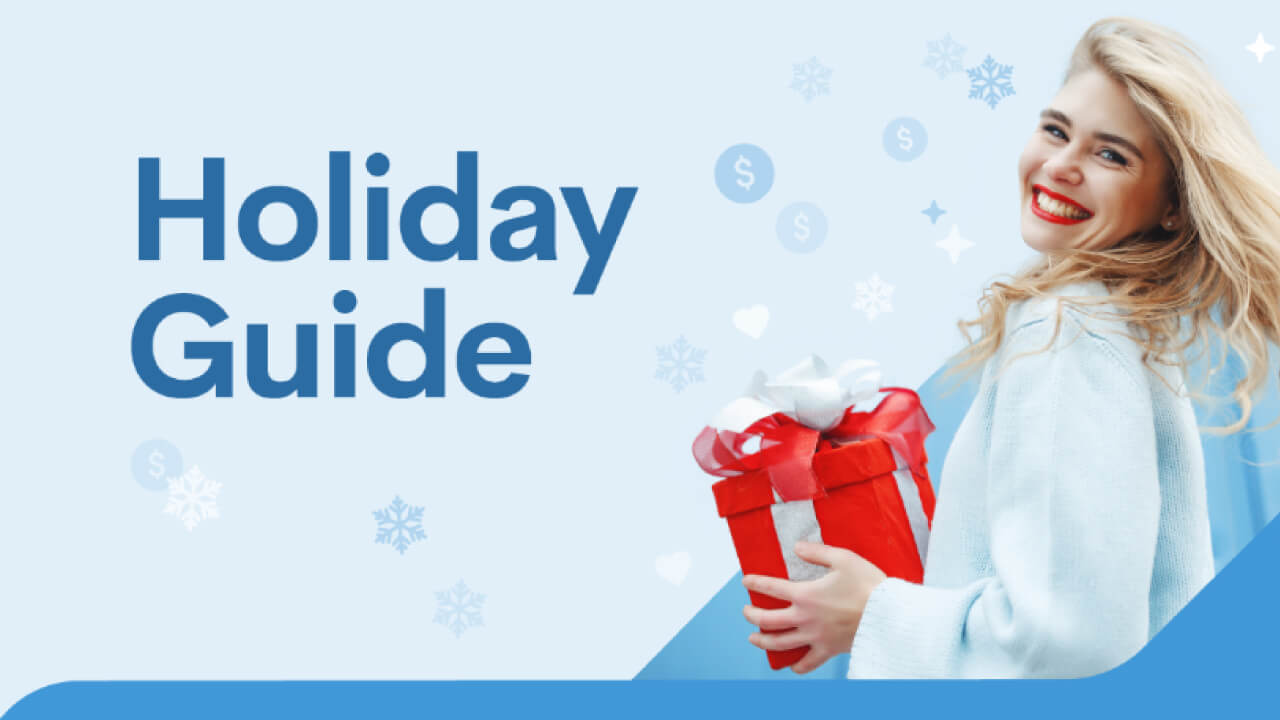 Sales are great. But, can too many sales be a bad thing?
Welcome to the holiday rush. 
Indeed, the days leading up to Black Friday, Cyber Monday, Christmas, and other winter holidays can be incredibly lucrative. This article is all about the steps you can take to increase the likelihood of having the most profitable year ever.
It's been a good year for eCommerce. Even tentative estimates are pointing toward the market reaching peaks of 11-15% higher than last year. But, while the environment as a whole continues to flourish, this means that more customers will be arriving on your digital doorsteps.
With all the additional traffic, it's likely that there will be supply-chain disruptions. This means shipping delays, out-of-stock issues, production interruptions, and other bummers. Looking ahead, many big companies (like Amazon) have released their holiday deals way ahead of time.
The Great Supply Chain Disruption
So, while the global demand for customized products is greater than ever, recent pandemic-related problems have popped up regarding supply. As such, this section (re)underlines the importance of getting your products, orders, and preparations out early. 
Along the chain of order fulfillment, a single weak link means failure. This could be in shipping, sourcing, production, or anything else involved. Furthermore, the shipping situation is expected to get worse before it gets better. There are truck-driver shortages, vaccination hold-ups, congestion in international ports, airports are overflowing, innumerable hurdles… and the holidays are still beyond the horizon. 
Notify your customers and get those orders out as soon as possible. As air transportation is viewed by larger shipping services as higher risk, entities like the USPS will rely primarily on ground transportation – further increasing shipping delays. Furthermore, the postal service has also increased their first-class delivery from their standard 3-day guarantee to a 5-day timeline. 
Now, we are releasing this general recommendation for order submission cut-off dates to help make sure orders arrive on time. Unfortunately, there are no 100% promises on these dates, as shipping situations can change quickly for all carriers, but use these as a guideline for when to submit orders that should find their place under the Christmas tree.
We're big believers in making things better for our merchants. As we're well aware of the end-of-the-year rush coming, we've made a few changes that we're thrilled to introduce, implement, and integrate. 
Print Provider Capacity: We've pre-secured a stockpile of many print-on-demand blank products. Out-of-stock issues are the bane of POD merchant existence, so these extra supply measures will keep orders flowing… for a time.
Printify is on a continual quest for self-improvement. This goes for our staff, processes, and, of course, our product: the platform. While we do enjoy helping merchants solve problems, many of our efforts have been geared toward increasing merchant autonomy: opening access, improving information flow, and offering better tools. 
We've made a lot of improvements to help make sure that any and every Printify user has the greatest chance to succeed. However, these are our top five favorites (for now):
If an order is "on hold", due to stocking issues, you can now edit that order – replacing the problematic product and saving the order. To help you make informed decisions, the stock status of desired products is visible. With this additional information, you're better informed regarding out-of-stock (OOS) items, potential production, and other pertinent information.
Merchants have more control over their automatic order routing. Now, you can see which print providers – and which products – your automatic flow will travel to. Everything is visible through a new column (Alternative Print Providers). This column is viewable in your My Store and the Mockup Generator.
With this upgrade, you can instantly cancel an order and be issued an immediate refund if the order is canceled before production starts.
– Not all print providers have accepted this feature (yet). For these cases, a specialized ticket is immediately sent to Printify merchant support. This high-priority ticket informs the agents that they need to take cancelation action on behalf of the troubled merchant.
Now, you can select multiple orders with the "on hold" status and submit them into production (or retry payment) all at once. The result is orders are processed faster, with less hassle for the merchant.
We've added a couple of new filters in the orders list that will help you locate troubled orders immediately. For instance, you can now highlight orders that have been in production for 5+ days or require your action to be fulfilled.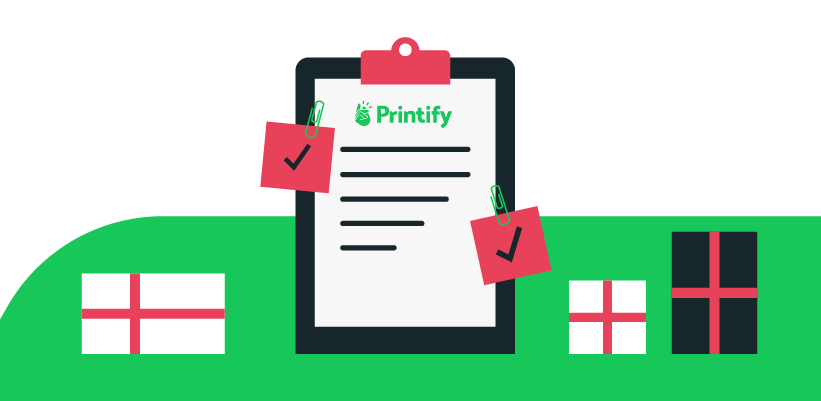 Some businesses don't place enough value on their support teams. But here at Printify, we know that our extraordinary agents are hard at work – solving problems, giving advice, and helping make sure that merchants succeed. 
There's a hidden value within the support system: they find out all the problems that merchants face. This is incredibly pertinent information. So, if there's a common problem, we can work to find ways to fix or improve it.
Here's what we've accomplished:
Live Chat with Merchant Support
No one likes delays – especially when it comes to business and finances. It can be super stressful to have to wait on someone else to help. Instead, we now provide continual access via live chats and emails. This improves response times, helping you get back on track even faster.
Handling Orders with Care
We don't want to leave anyone without a gift under their Christmas tree this year. So, we will offer refunds instead of reprints from December 11 to 25 for domestic orders and from December 1 to 25 for international orders.
This holiday season we want your customers to receive their orders as quickly as possible. To better achieve that, we have to allow our print providers to focus on getting those orders ready and keep production running as smoothly and efficiently as possible.
To minimize the effects that troubleshooting may have on timely production, our team will reach out to them if the order has been in production for 7 or more business days.
Reaching out to Merchant Support
A Message from Our Support Team
As the happiest and busiest time of the year is upon us, Printify merchant support is rolling up their sleeves, "sharpening their pencils", and putting on their elf hats. Because this is exactly what we do at merchant support – we are your elves who help coordinate and manage proper deliveries of your packages, speed up, wherever it's possible those surprise packages, that are taking their time getting to the new happy owners, and sometimes helping you create those amazing gifts from Santa's list. 
It's been an emotional, hard few years for everyone, and we, at Merchant Support, want to make sure everything in our power is done to guarantee you optimal quality and speed of support. I won't lie, taking into account the current situation in the world, there might occur some small delays here and there, but we promise to do everything we can to be there for you! 
Happy holidays, stay safe and healthy!
Valeria Kast, Head of Merchant Support at Printify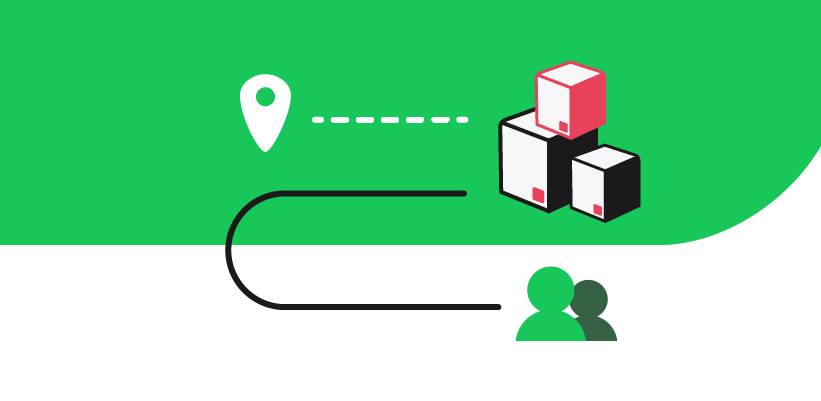 Very soon, a massive surge in order numbers will blossom throughout the POD ecosystem. During this time, every print provider in our network will be working at peak capacity. However, each production site can only print so many items each day. 
As we saw last year, out-of-stock issues and shipping delays are likely. Even a single bottleneck within the global supply chain can put pressure on multiple other entities – resulting in shortages of components, rising prices for raw materials, and shipping speeds slowing to a crawl. 
But do not fear, all is not lost. We have taken several crucial steps toward helping merchants overcome these all-too-familiar pitfalls:
Over 90% of DTG products are routable. Remember to enable our automated

Order Routing

to steer clear of easily solvable out-of-stock problems, 

Many sublimation (AOP) products are also routable: mugs, ornaments, etc.,

We have welcomed brands like Independent Trading Company, Comfort Colors, and several others into our network to expand and reinforce our catalog in case of future disruptions, 

In addition, we have greatly expanded our EU offer with new Stanley Stella styles,

We've removed low-performing variations (like rare colors) to ensure better fulfillment.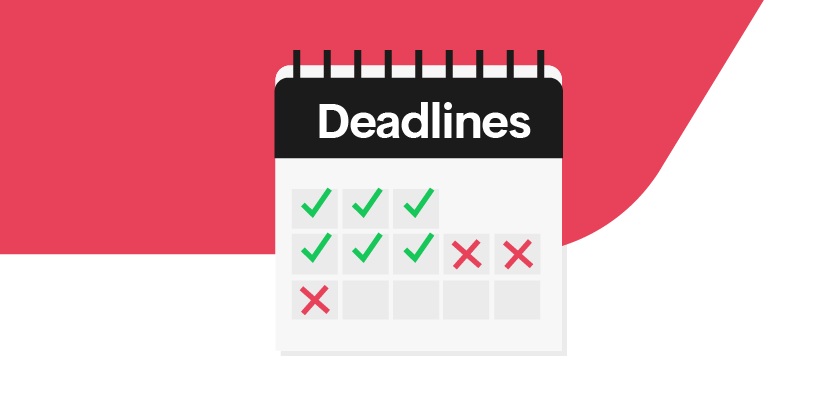 Recommended Production and Shipping Deadlines
One of the easiest ways to keep customers informed as to shipping expectations is to use the delivery formula: Fulfillment time = Production time + Shipping time. Please be aware that these are just recommendations, not hard rules.  
Use our recommendations for order submission deadlines to help make sure orders arrive on time for Christmas. But, as you know, the overall shipping situation is subject to rapid change, so we encourage you to consult these as a general suggestion rather than a promise. 
This page will be continually updated with current, pertinent information. If you're transparent with your customers, they'll be more understanding regarding delays, complaints, and any other issues that may arise.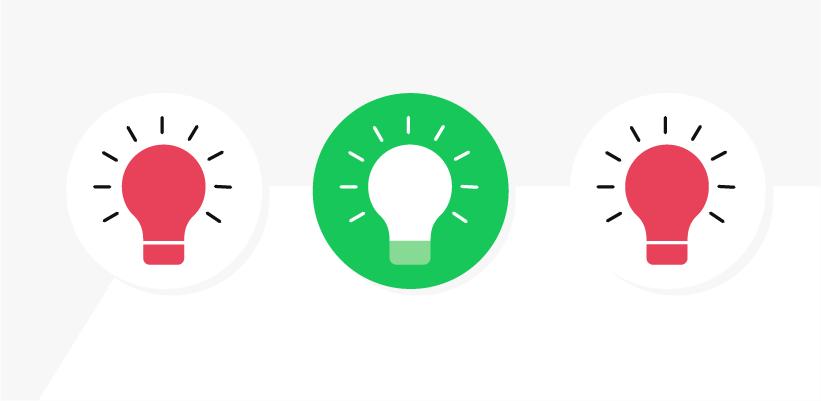 Optimizing your Store (and Processes) for the Holidays
Whenever a customer purchases something, they often have certain expectations based on that store's reputation. Thus, as a merchant potentially experiencing production or shipping delays, it's critical to get ahead of these potentially unpleasant situations. 
To make sure your niche understands the realities of holiday fulfillment:
Remain Informed:

Printify keeps a close eye on our

print provider production times

. However, these are simply useful estimates. They should not be taken as a rock-solid standard. 

Check Production Times:

As mentioned in the "

Remain Informed

" section, it's worth regularly checking in on print provider statuses. If a particular print provider is overburdened, it may be worth switching product models or moving to a different provider – dodging potential delays. 

Monitor Shipping Times:

Each print provider is affected by different circumstances relative to their location/position in the world. You can switch over to shipping-specific information from the

print provider status page

. These tabs are on the right of the page. 

Use Banners:

There's no better way for a shopkeeper to explain rules than by pointing to a clearly displayed sign. By openly flying such explanations, you have plainly demonstrated your participation in honest commerce – building trust, understanding, and your brand all at the same time. 

Update Product Descriptions:

As customers almost always read the information directly below a purchase, this is an exceptional location to plot pertinent points. 

Include Privacy Policies:

It's always worth developing a bit of store protection. An open policy board goes a long way toward clearing up potential problems. 

Consider Virtual Assistants:

As a store grows more profitable, it requires more manpower. If you plan to scale above 10k sales, it's a big job to handle alone. 

Use Templates:

We've provided a few good templates for your convenience below. Feel free to customize it to your store's needs. 

Avoid Bulk Orders:

As production will be strained by upticks in order frequency, it's best to avoid bulk orders. 

Refunds Instead of Reprints (Dec 11-25):

Christmas is peak order season. With so much traffic, everything slows down (sourcing, production, shipping, etc.). So, if an order comes in with printing problems, we're just doing refunds to smooth things out. 

Stay Updated: The print-on-demand world is continually evolving. With so many new-and-exciting products, updates, and developments arising, it pays to stay informed. Please see our

help center

,

blog

, and helpful beginner articles

on

how to start an online store

.
Maintaining a "Hands-On" Approach
As the number of sales running through your stores climbs, it becomes more and more beneficial to keep a close eye on your order management panel. With a real-time understanding of order statuses, it's possible to avoid or lessen many possible holiday hassles. 
Order Routing:

This feature solves many problems. We're bringing it up again because it's worth it.

Please enable it

. 

In Production:

Almost always, this term implies that an order's blanks have been sourced and are waiting for printing (production).

Other Issue:

In these cases, our support agents are monitoring the situation. They will reach out to you if there is action required from your end. 

Alternate Stock:

Some of the most popular items are likely to run out. Keep your orders flowing by branching out into more sustainable products such as

mugs

,

ornaments

,

tumblers

, or

blankets

. Visit the

New Arrivals

page on our catalog for more.
If you do have questions, be sure to submit them within the proper channel. This means a  quicker response time and faster disposal of root problems.
As you already know, Printify is required to collect taxes (sales tax in the USA and VAT in the EU) on all print-on-demand orders. 
To make sure you're fully aware of the incoming sales volumes – and what that means for your legal requirements – refresh your knowledge here: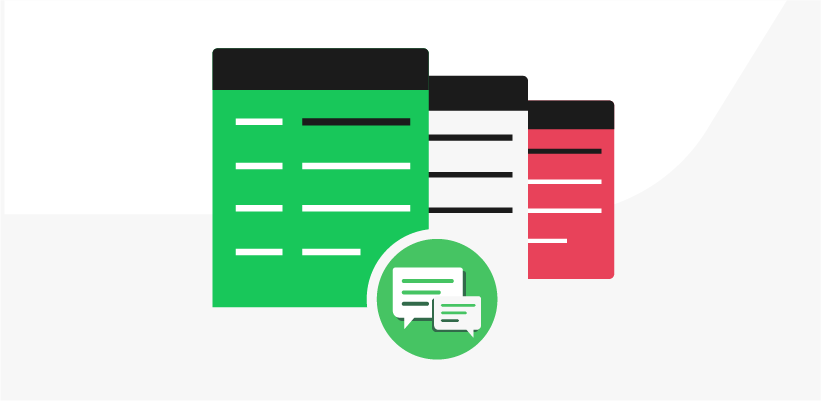 Create your custom holiday items!
Share the article
Topics