How to Start Affiliate Marketing on Medium and Make Money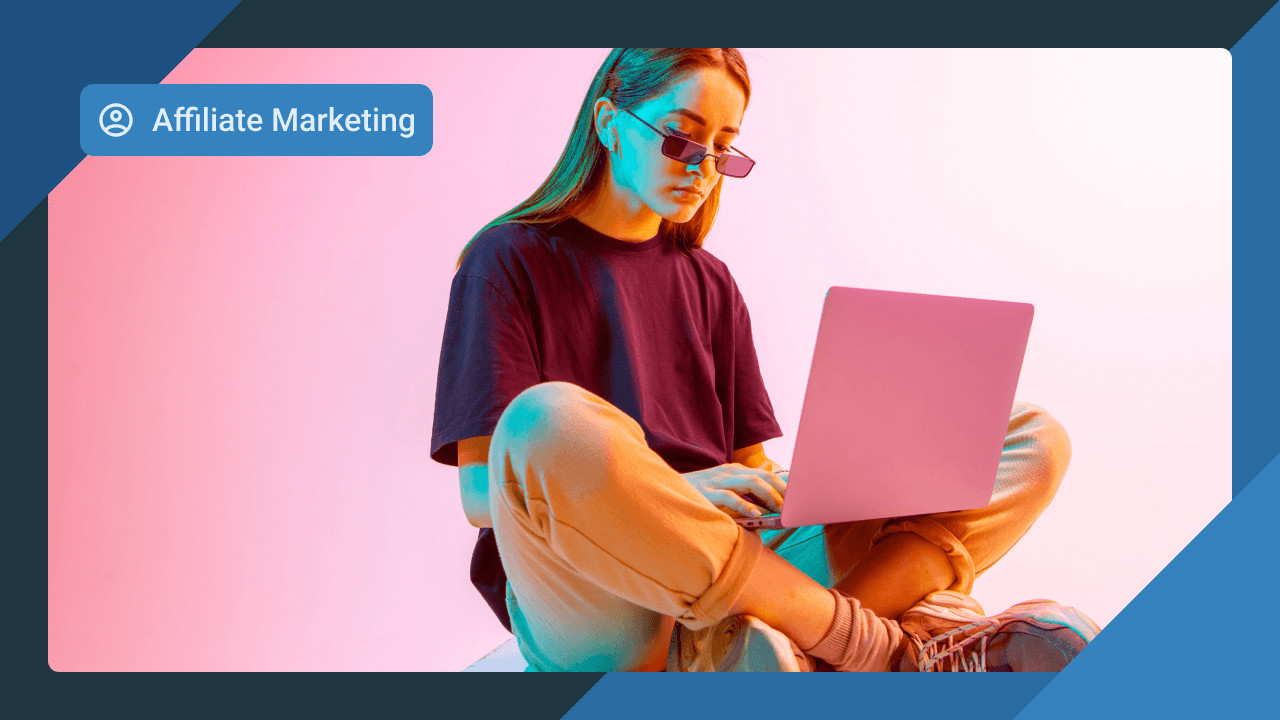 Medium is a haven for creative writers. It grants access to a global audience hungry for great content to those who want to unlock their potential and reach financial success with writing. 
One way to do it is via affiliate marketing, where you turn excited readers into eager shoppers with the power of words.
In this article, we'll explain affiliate marketing on Medium – revealing tips and strategies to help you earn passive income by combining affiliate links with insightful articles.
The Power of Affiliate Marketing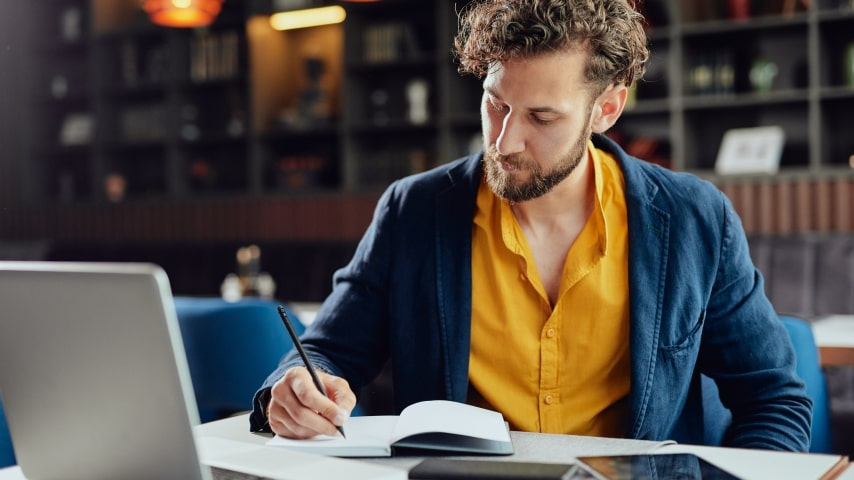 Affiliate marketing is an excellent way to make passive income through third-party advertising. In this business model, you work as the middleman – connecting an affiliate company with its target audience through your own website or various affiliate promotions.
In return, you earn a commission from every sale made through your affiliate links. Here's how affiliate marketing works:
You join an affiliate program.

The affiliate company issues a unique affiliate link for you to promote.

You publish content online (on your affiliate website, YouTube channel, niche blog, Twitter account, Medium post, or other social media) – promoting affiliate links and products or services associated with them.

A reader falls in love with your description and promotion and clicks on the link.

The reader makes a purchase.

You get paid (a commission from

each purchase

someone makes through your affiliate links).
Amazing, right? You can become an affiliate marketer and earn affiliate income effortlessly.
Join the Printify Affiliate Program
Partner with Printify and get paid for each sale your affiliate links generate. Printify offers great terms and benefits. 
And best of all – it's all free. Sign up, share your unique company link, and make more money with Printify.
Medium is an online publishing platform mainly made for two reasons – publishing and reading compelling content. 
It's where amateurs, professional writers, and content enthusiasts unite to engage in thought-provoking discussions and foster diverse perspectives on various topics.
You can choose between free or paid membership. Gain access to a limited number of articles as a free member, or pay $5/month to become a Medium member and access unlimited content, avoid ads, and gain other perks.
Medium is THE platform for writers. It's a safe space where creatives showcase their work, attract readers, and build their audiences – with the potential to make money.
Medium ranks high on the 300 most visited websites worldwide. And rightfully so. Their huge audience is one of the main reasons aspiring and professional writers should utilize the platform. 
But, if stats aren't convincing enough, maybe facts will do.
Why Use Affiliate Marketing on Medium?
Basically, all the reasons mentioned above still stand. Medium grants you access to its vast audience – allowing you to create content related to your affiliate niche that includes affiliate links. 
With millions of people browsing posts on the platform each month, your chances of reaching potential customers with your affiliate articles are higher than on other platforms. And that's not all.
Credibility plays a huge role in affiliate marketing. People are looking for trustworthy content and credible authors – and the Medium platform ensures that. 
That's why it's so popular among writers on the Amazon Affiliate program. The best affiliate marketers have built a trusted following and increased the likelihood of readers clicking on their Amazon affiliate links.
Getting Started With Medium
This part is easy-peasy. All you need to do is head over to the platform and click Get started in the top right corner. Medium automatically lets you join with a Google or Facebook account, or your existing email address. 
You're a few clicks away from unlocking an alternative income stream with affiliate marketing articles.
Next, type in your full name to look as professional as possible, and select your interests and potential niches to get the most relevant medium articles on your feed.
Once that's done, congratulations. You're now part of the Medium family of creatives. Scroll down your feed to discover interesting articles on your selected topics – or write your own!
Hit the Write button on the top right corner and create your first Medium article. The platform has built-in tools that allow customization. You can change fonts and add images, videos, sources, and section breaks for a visually pleasing aesthetic.
It's all smooth sailing from here. Join the Medium Partner Program for full access, add affiliate links to your posts, and make money writing enticing content that will rank high on search engines.
How to Start Affiliate Marketing on Medium With Printify?
Of all the affiliate partner programs available, Printify is one of the most convenient ones. From making money to establishing connections and boosting your own creative skills – our partnership will guarantee it all.
Step 1: Create Your Medium Account
Head over to Medium and sign up with your email address to quickly and easily make an account. Type in your full name, select your interests, and you're all set.
Step 2: Join the Printify Affiliate Program
Fill in the signup form (it will only take a minute or two) and send it in. We'll review it within two work days and get back to you.
Step 3: Get Your Unique Affiliate Link
Once you're enrolled in the Printify Affiliate Program, you'll receive a unique affiliate link to include in your content and promotions.
Step 4: Use Your Affiliate Links in Your Medium Articles
Go to the Medium page and click the Write button on the top right corner. Create a compelling Medium story and add affiliate links to send your readers directly to Printify.
Best Practices for Affiliate Marketers on Medium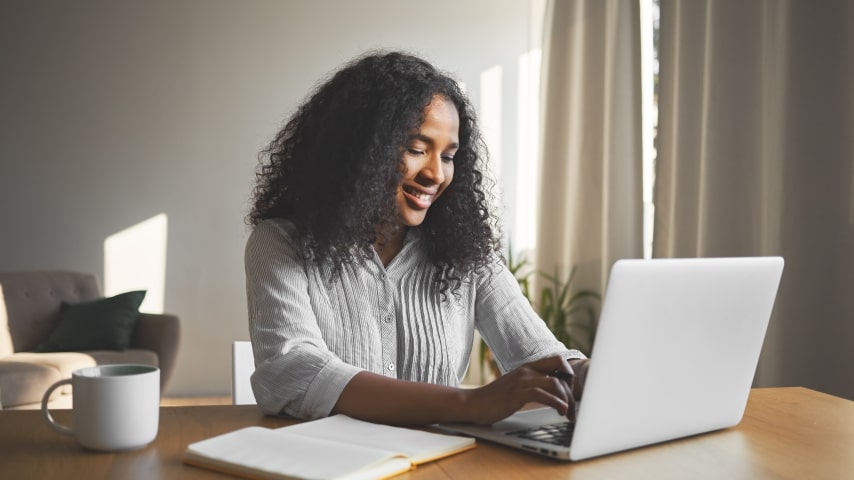 Join Printify's Affiliate Partner Program Today!
With affiliate marketing, making money has never been easier. Fill out our form, share and disclose affiliate links, and earn commissions one epic Medium story at a time – it's that simple.
If you have any further questions regarding the Printify Affiliate Program, reach out to our Affiliate Manager for any help, guidance, or advice at [email protected]. Happy writing! 
Share the article
Topics