Personalized Passport Holder
Travel across the world in style and protect your documents with a unique, high-quality personalized passport holder from Printify. Express your personality or brand, and stand out in every journey.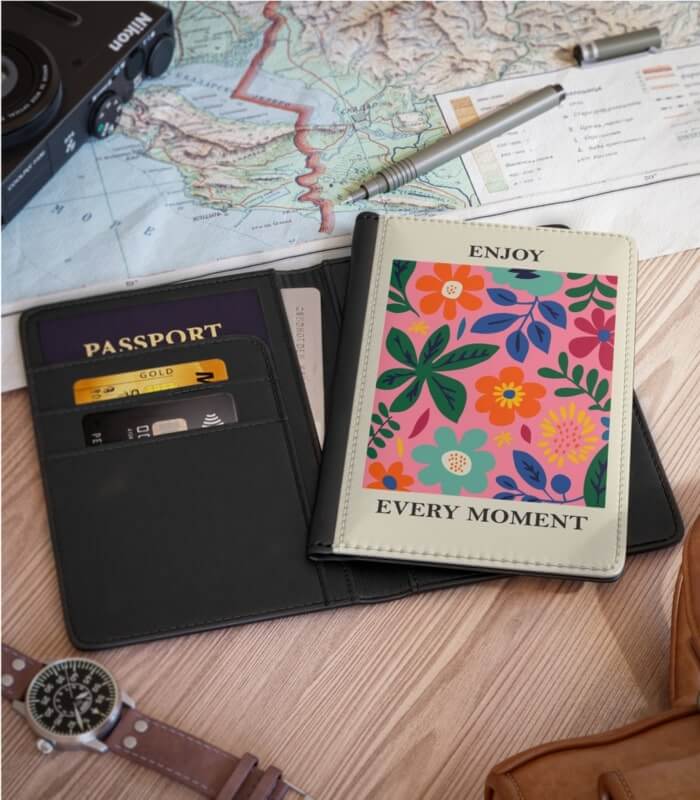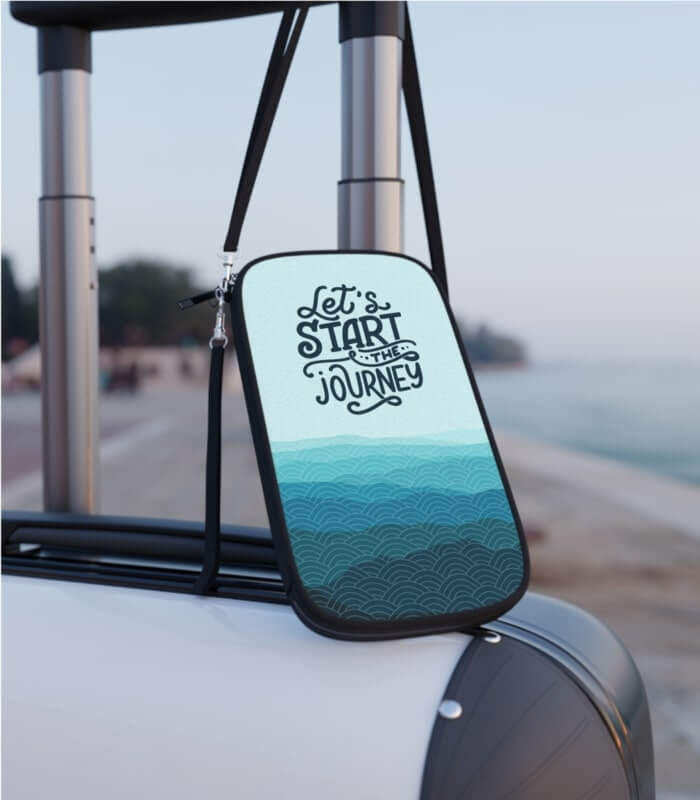 Elevate Your Travel Essentials with Custom Passport Covers
Customize Passport Case With Printify
Ready to start designing and selling your own personalized passport covers? Create a free Printify account today and unleash your creativity.
How to Create a Personalized Passport Holder in Three Steps
Crafting a unique, high-quality personalized passport holder is a breeze with Printify. You can customize your passport cover with your own photos, text, logos, or designs in just a few minutes. Follow these three simple steps to get started.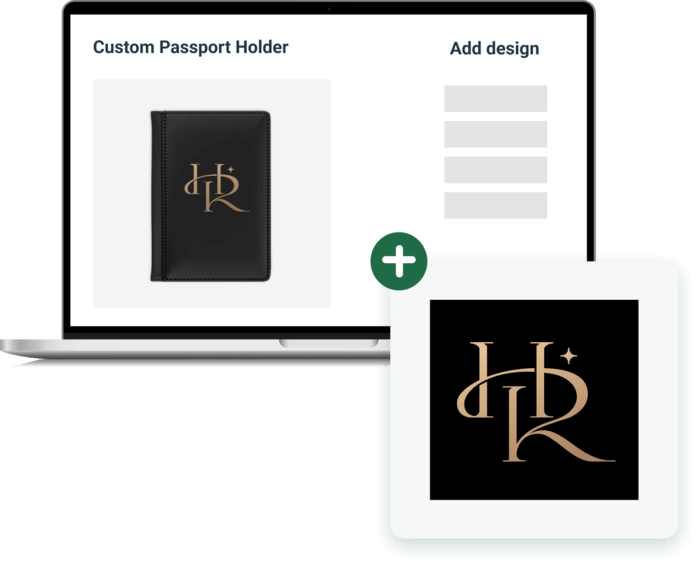 Begin your creative journey by creating a free Printify account. It's a simple process – just provide your email and set up a password. Then, you're ready to start designing.
After logging in, navigate to Accessories → Travel Accessories under our extensive product catalog. Choose the best base product that fits your vision, and prepare to bring your design to life.
Utilize our user-friendly design tool to upload your artwork, adjust it to your liking, and preview it. Once you're satisfied, save your design, and your custom passport holder is ready to be produced and delivered!
Design Custom Passport Covers With Printify
Printify offers high-quality passport covers that you can customize with your own designs. Whether you want to create a unique gift for a traveler, a branded item for your business, or a personal accessory for yourself, you will find the perfect covers in minutes.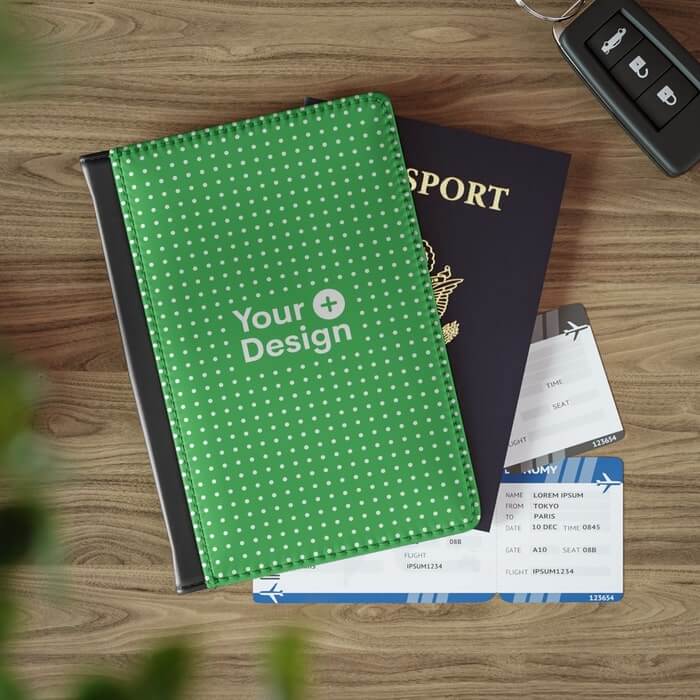 This personalized passport holder is made of durable faux leather and features two card slots to store your boarding passes and tickets or ID. It is perfect for any standard passport and protects it from scratches and wear. You can print your design on the front of the cover in full color.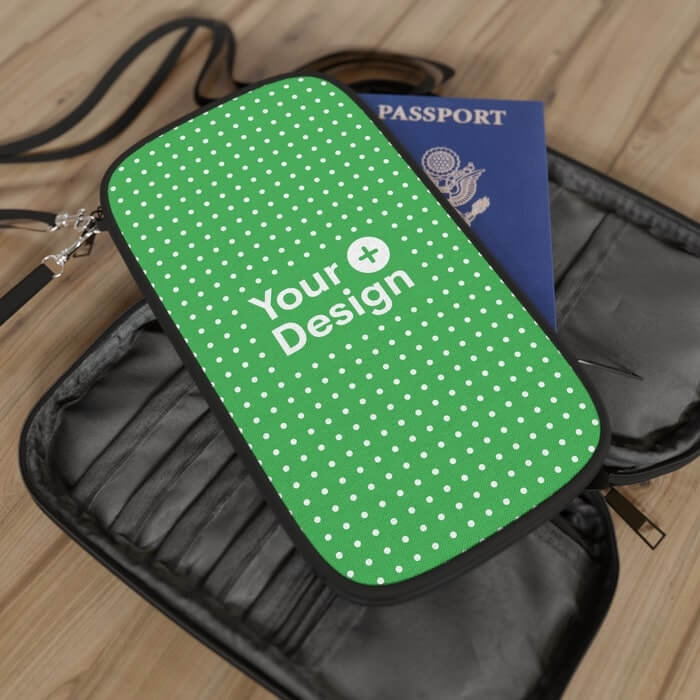 Our passport wallet is a versatile accessory that can hold your passport, cards, tickets, cash, and other essentials and stay organized on the go. It is made of soft fabric and has a zipper closure and a detachable wrist & shoulder strap. You can print your design on the front of the wallet.
Join the Ranks of Over 2 Million Satisfied Merchants Trusting Printify
Experience the confidence and freedom of running your business with Printify, the go-to platform for millions of successful merchants across the world.
I don't have to invest the money I can't lose into my business. With Printify, I only pay the fulfillment fees, and the rest is all profit.
I really appreciate working with Printify on my brand. Afro Unicorn was only supposed to be my design on a white shirt. It is so much more. Printify allows me the time to run the business and not work in the business.
Printify helped me start a completely hands-off revenue stream. When you spot a niche that you want to enter quickly, you don't have to worry about buying stock or equipment.
Printify Premium has helped my profit margins tremendously, and spending $20 a month has probably saved me over $200 a month.
Using Printify saved our struggling business of 6 years and gave us more time with our family.
I like Printify products because they tie in with our organisation's message.
I love the Printify Mockup Generator. It keeps everything consistent and allows me to keep my brand looking sharp and professional.
Personalized Passport Holder Design Ideas
Need some inspiration for your perfect personalized passport holder? Here are some of our favorite design ideas that you can try – stay organized in style!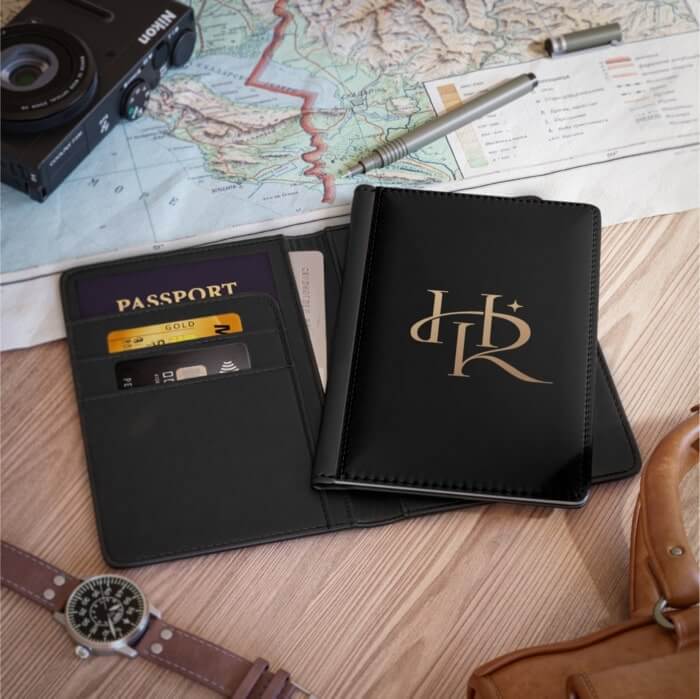 Monogrammed Passport Holder
A personalized passport holder with a monogram design is a classic and elegant way to add a personal touch to your travel accessory. You can choose your initials, font, and color to create a line of sophisticated and stylish passport covers.
Customized Passport Holder with Name
Passport covers with a name are a simple and fun way to make your and your customers' passports stand out. You can also add a catchy phrase, a quote, or a slogan to express your personality and mood.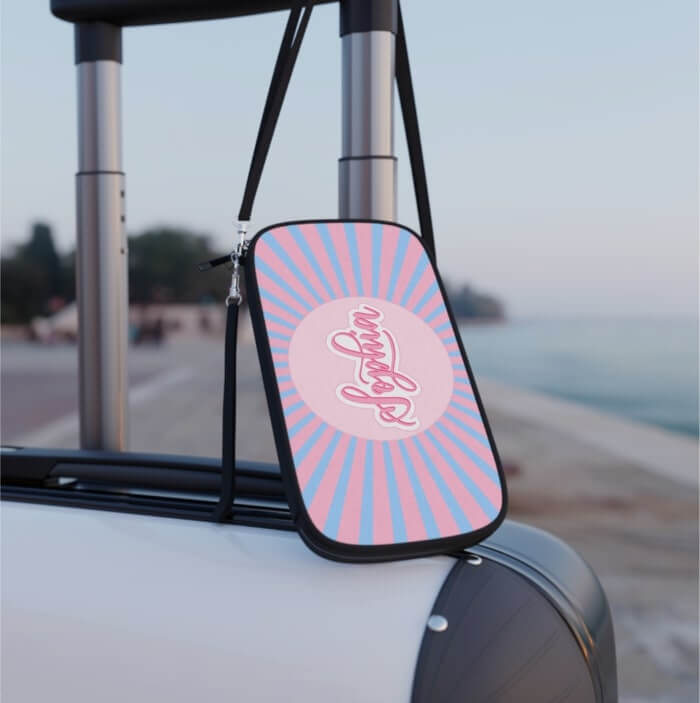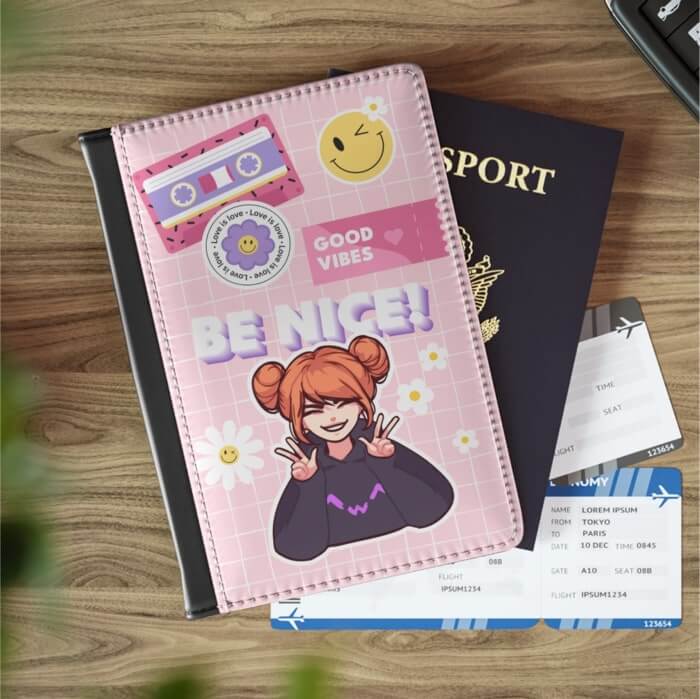 Cute Customized Passport Cover
A personalized passport holder with a cuteness factor is a great way to show off your creativity and charm. You can use cute images, icons, colors and patterns, or emojis to decorate your passport covers and make them look adorable.
Personalized Passport Holder for Couple
A couple's passport cover is a romantic and thoughtful gift idea for your partner or a loved one. You can use matching designs, colors, or fonts to create the perfect passport cover that symbolizes your bond and love.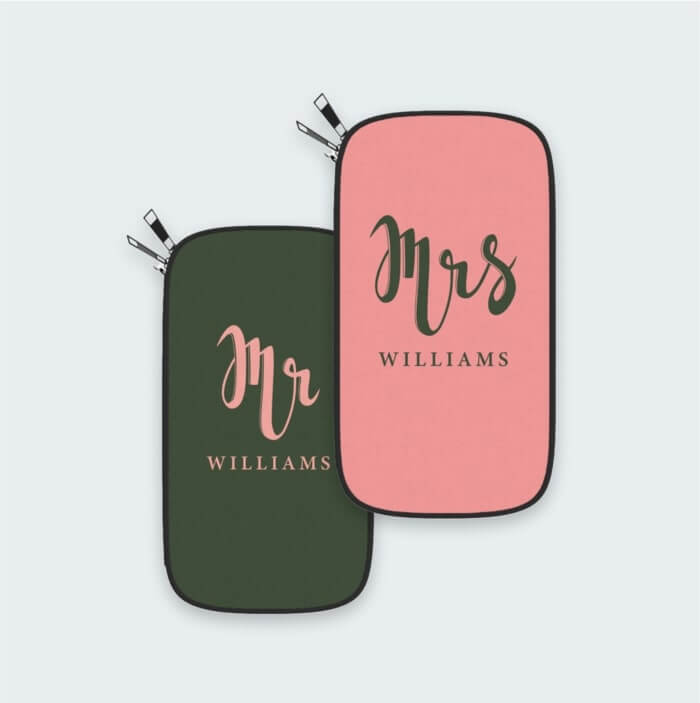 Why Sell Personalized Passport Holders
This means more people are looking for passport-related products, such as personalized passport holders and other travel accessories. With Printify, you can design and sell your own custom passport covers with no upfront costs or inventory. They are the perfect product for travelers, gift-givers, and businesses alike.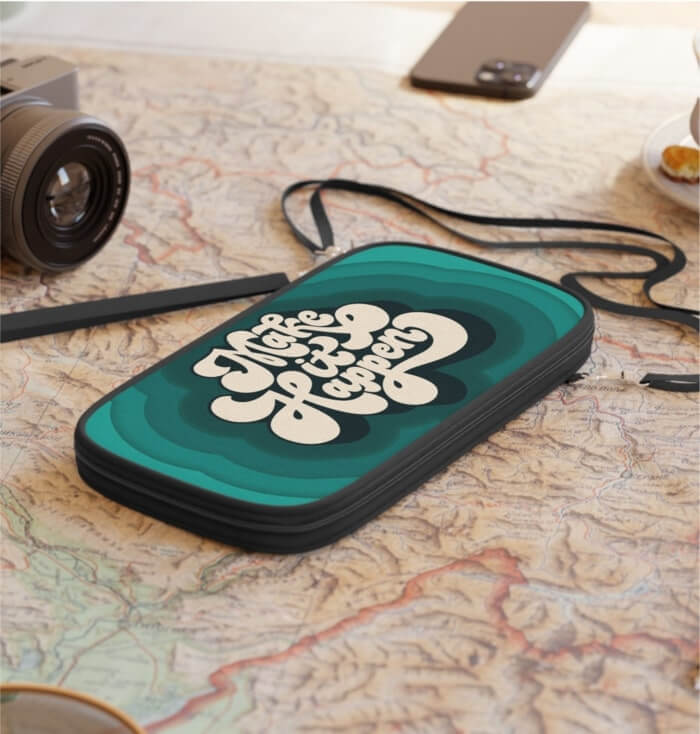 Pick a Sales Channel You Like
Printify integrates with the most popular eCommerce platforms and marketplaces that you can use to sell your personalized passport holders online. Whether you prefer Shopify, Etsy, WooCommerce, or any other option, we have you covered.
Check Out Other Product Ideas and Start Selling
If you're looking for more inspiration on how to stay organized or to start a print-on-demand business, travel accessories, and beyond – we have you covered.