Create custom napkins for any occasion and style, from a bridal shower or cocktail party to baby showers or a wedding celebration. You can also design, print, and order them for yourself and surprise your guests, as there are no minimum order requirements.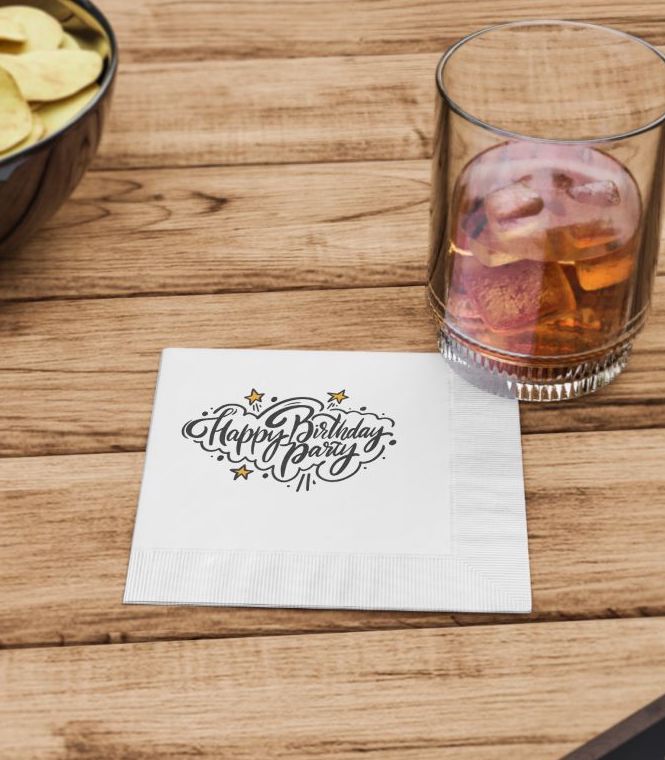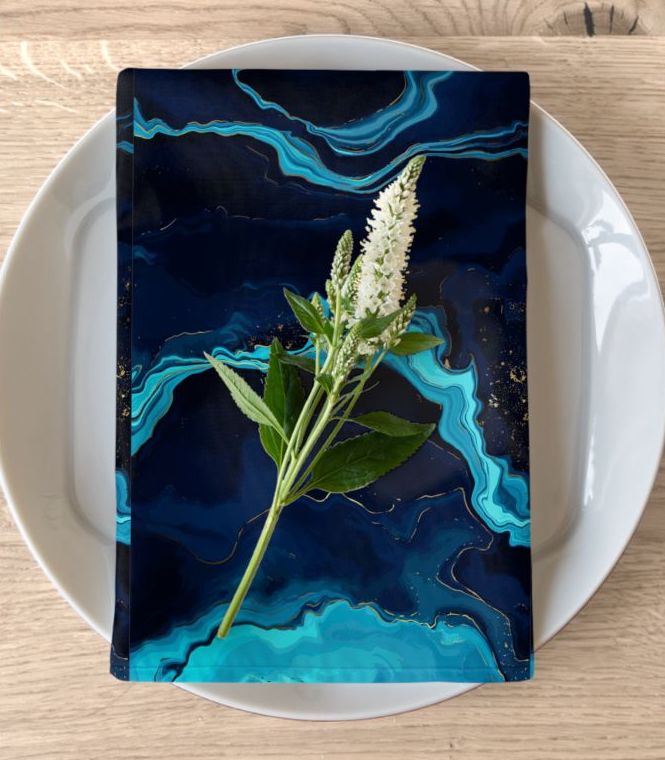 Customize Napkins With Printify
Create Your Own Custom Napkins!
Make Custom Napkins in Three Easy Steps
With Printify, it's possible to customize napkins for any occasion, from a wedding celebration to receiving guests at home. Making personalized paper napkins with Printify is straightforward and only takes minutes. Here's how to do it: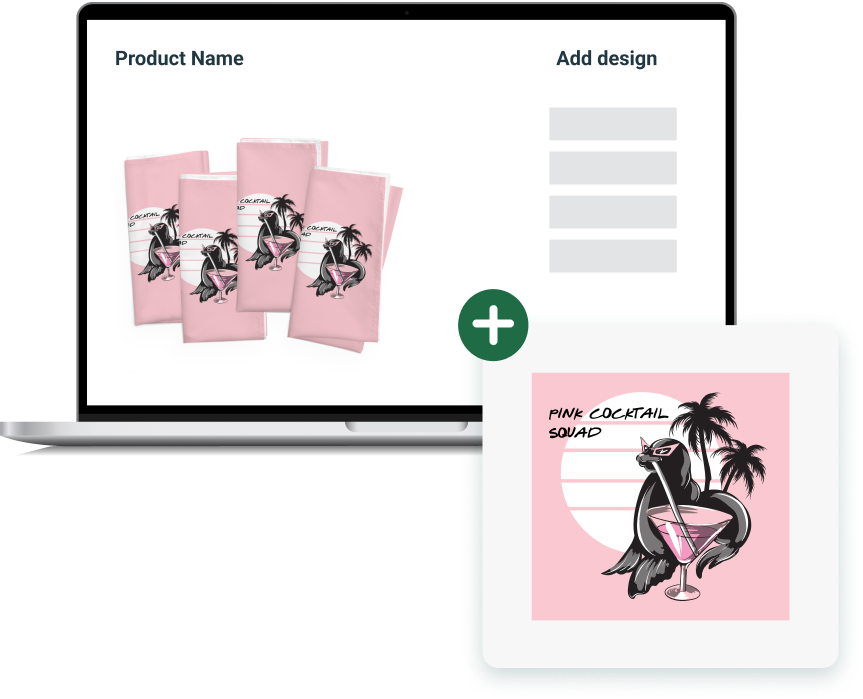 Sign up for Printify. Choose our free plan, with five online stores and unlimited products, or go for Premium, which gives up to a 20% discount on all products and ten stores. 
Fill in your email and name, and you're done.
Search for the best napkin in our Catalog of over 800 products. You can find microfiber and paper napkins, select the ones you like more, and check details like Print Providers, production time, and shipping rates.
Once you choose the best product, select the Print Provider and customize the product by clicking Start designing. Upload your designs, adjust them, select the colors, and save. Adjust the description and other information and click Publish if you want to send it to an online store or order a sample to get the product for yourself. 
Choose the right napkin depending on the event, create customized napkins for your daily use, or sell them online. You can order and sell napkins made of polyester fabric that will last a long time or order disposable paper napkins for practicality.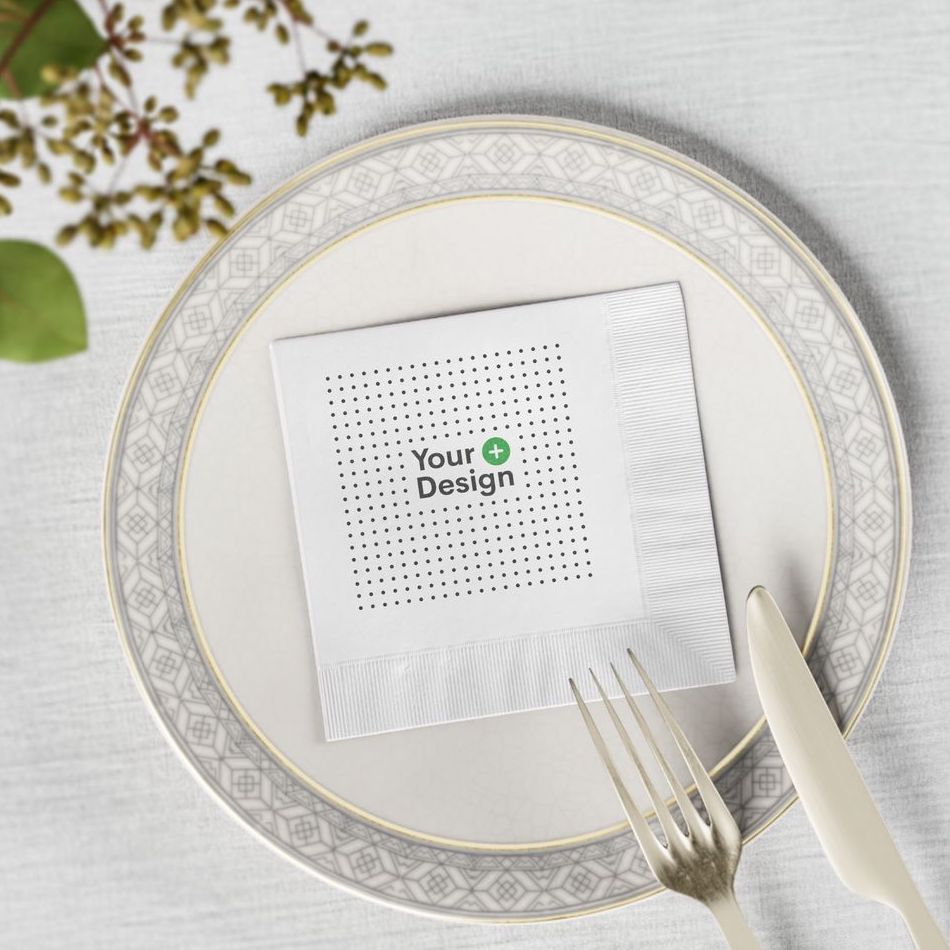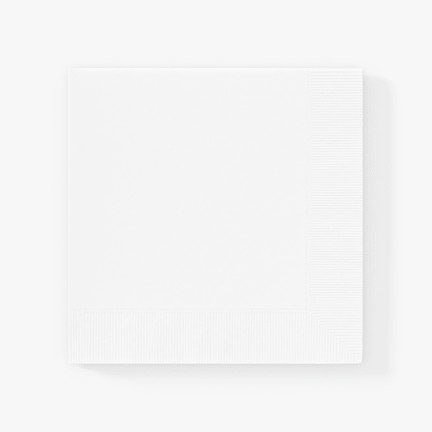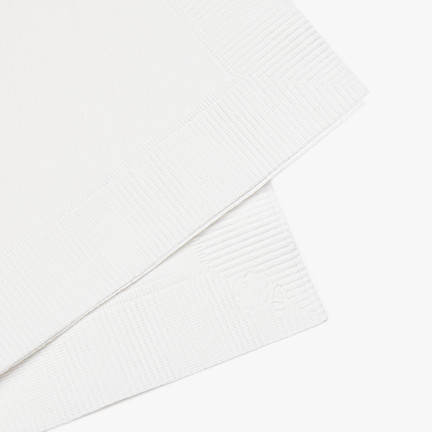 Paper napkins are helpful at large events, informal private parties, picnics, or daily use. Our paper napkins are manufactured with sustainable paper in facilities that are FSC® and SFI® certified.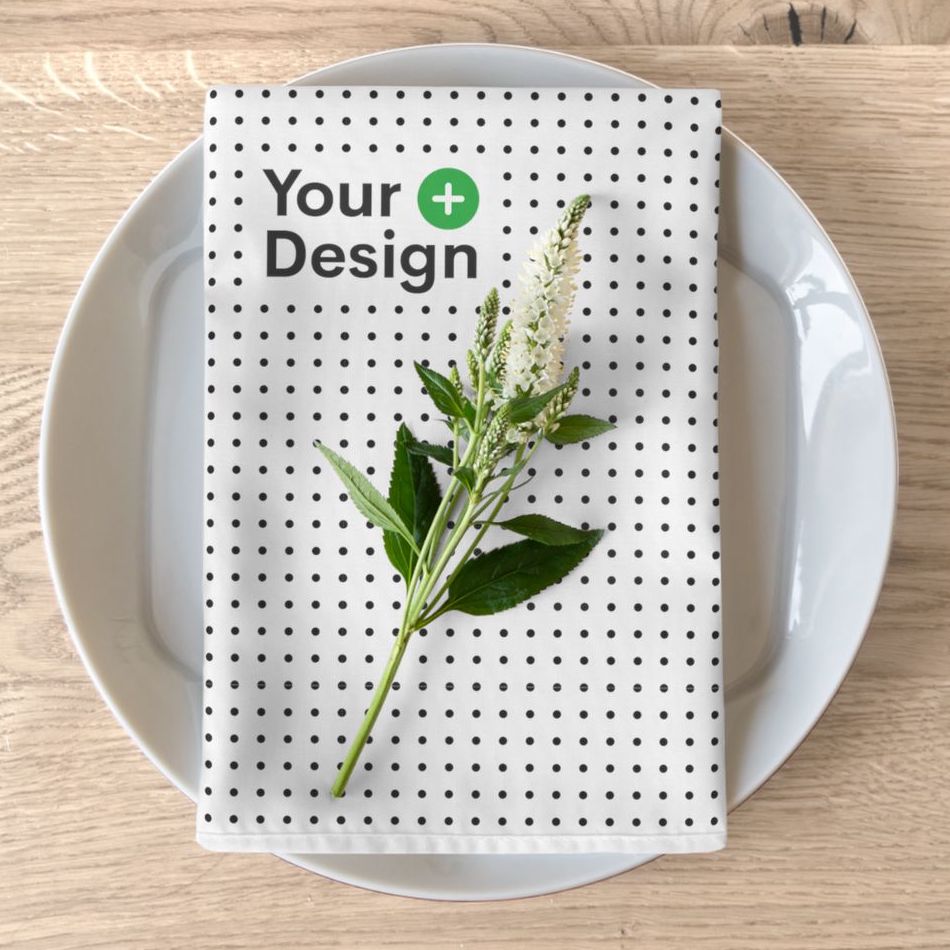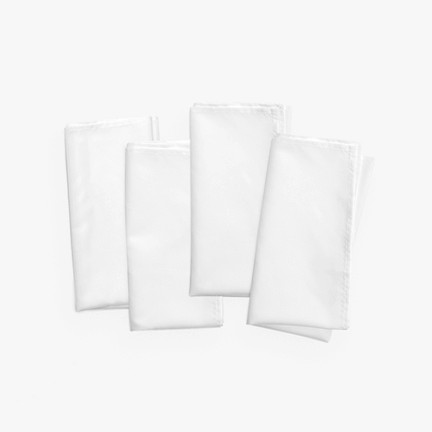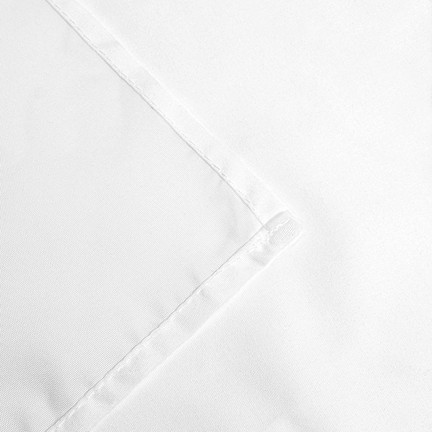 Microfiber napkins are reusable, durable but soft, customizable, and sophisticated. They're appropriate for parties and events or daily use. Since they last longer and are reusable, microfiber napkins are suitable for customizing and using at home.  
Design Ideas for Personalized Napkins
Customize napkins for personal use, as gifts with a special touch, or offer unique items in an online store. 
In the last case, define your target market and niche and design custom napkins according to it. Here are some trending and popular napkin ideas that will take your brand to the next level.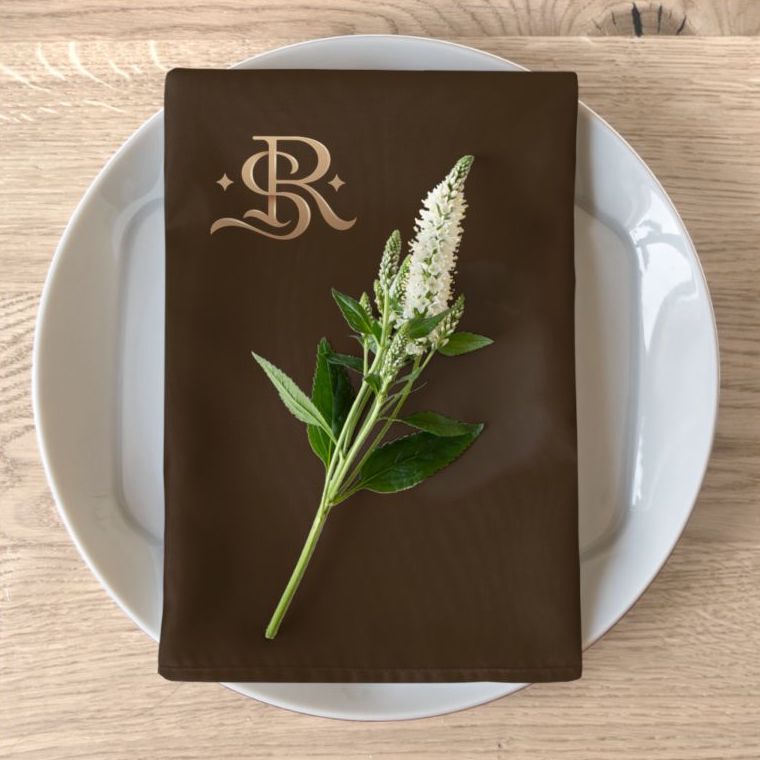 Monogrammed paper napkins are a traditional way to add sophistication to any event, from wedding receptions to birthday parties. Consider going beyond the classic styles by adding a modern and stylish touch to monogrammed napkins with trendy POD options like designs and fonts.
Produce logo napkins as company merch for internal use, promotional events, trade shows, or corporate parties. Small details and attentive design will give a stylish and professional touch.  
Entrepreneurs can create custom paper napkins with logos for branding and as souvenirs. Offer luncheon napkins at formal events – add a larger design or pick discrete beverage napkins for a subtle touch.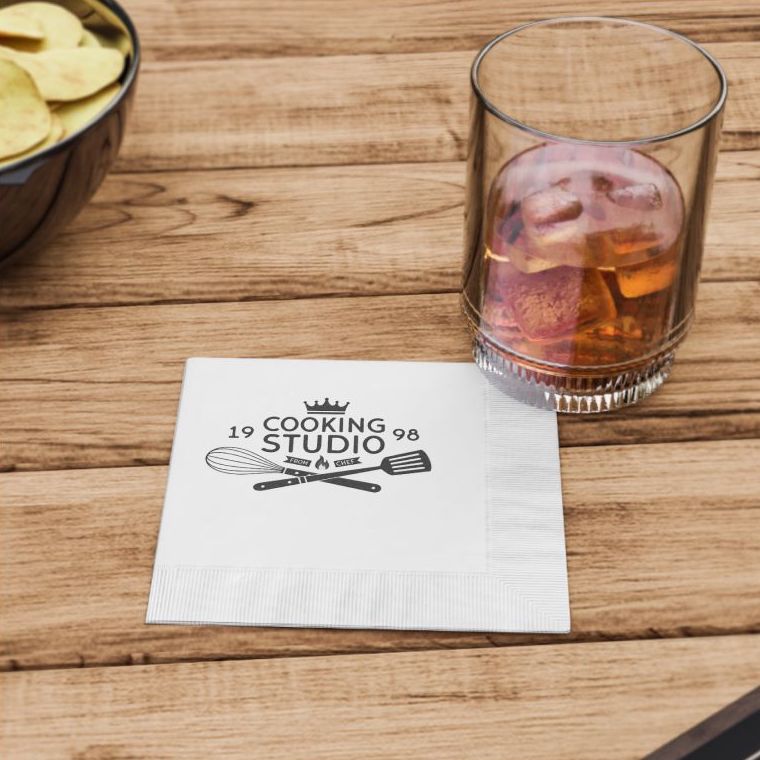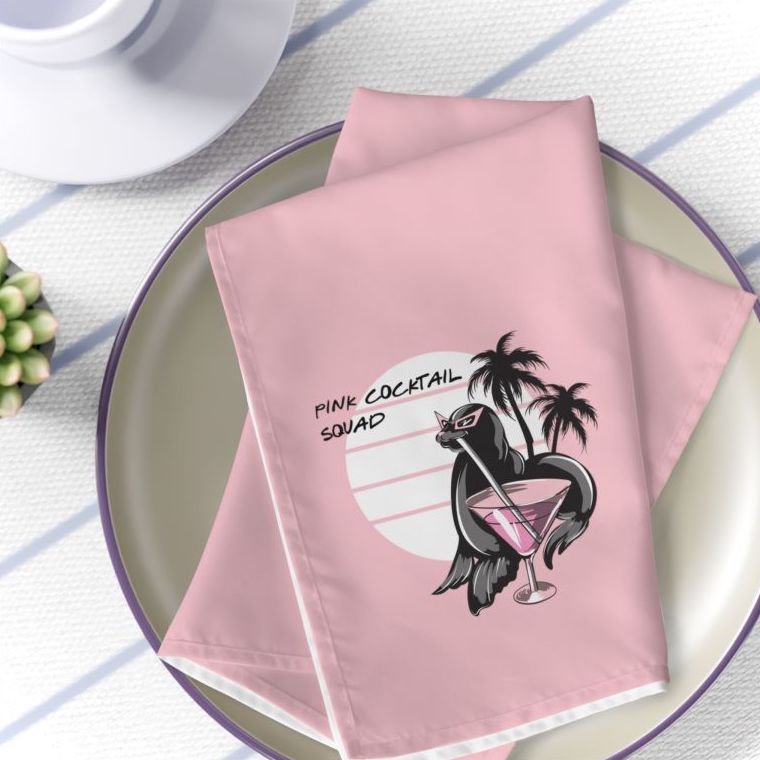 Personalized Birthday Napkins
Everyone at the party will use custom birthday napkins. Personalized cocktail napkins are an excellent addition to party décor. Order them for your loved ones or offer customers customization options with names, dates, special designs, and themes.
Be sure to observe copyright laws when printing and selling popular characters, especially regarding birthday napkins for children.
Personalized Wedding Napkins
A central component of wedding cake tables, custom cocktail napkins will be used over and over by guests. They can accompany wedding favors and souvenirs and become cherished memories. 
Create custom wedding napkins for you and your beloved ones, or offer them on an online store with the option of customization. Beyond adding the bride and groom's names and the wedding date, look for designs, fonts, and quotes like "They lived happily ever after." Look for details representing the bride and groom's style while still showcasing your brand.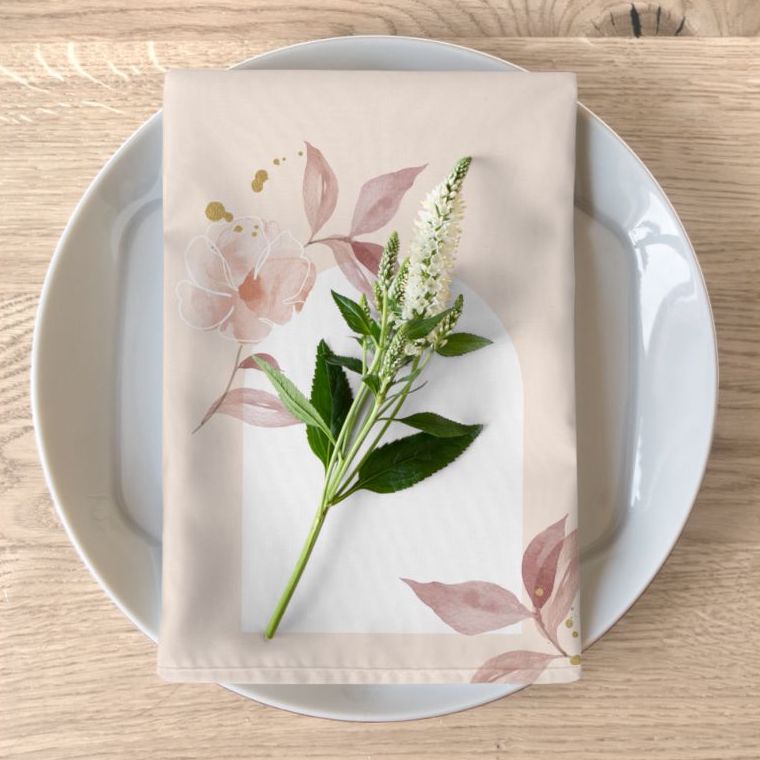 Create Your First Personalized Napkin!
Start Selling Custom Napkins Online With Print on Demand
Print on Demand is a sustainable fulfillment method where products like custom napkins are printed only after being ordered. Whether a sample order or a purchase in an online store, Printify manages the fulfillment process, sending the order to Print Providers, who, in turn, will print and ship the product. 
POD is the better alternative for aspiring entrepreneurs to create and sell personalized napkins without upfront costs or the hassle of handling and shipping inventory.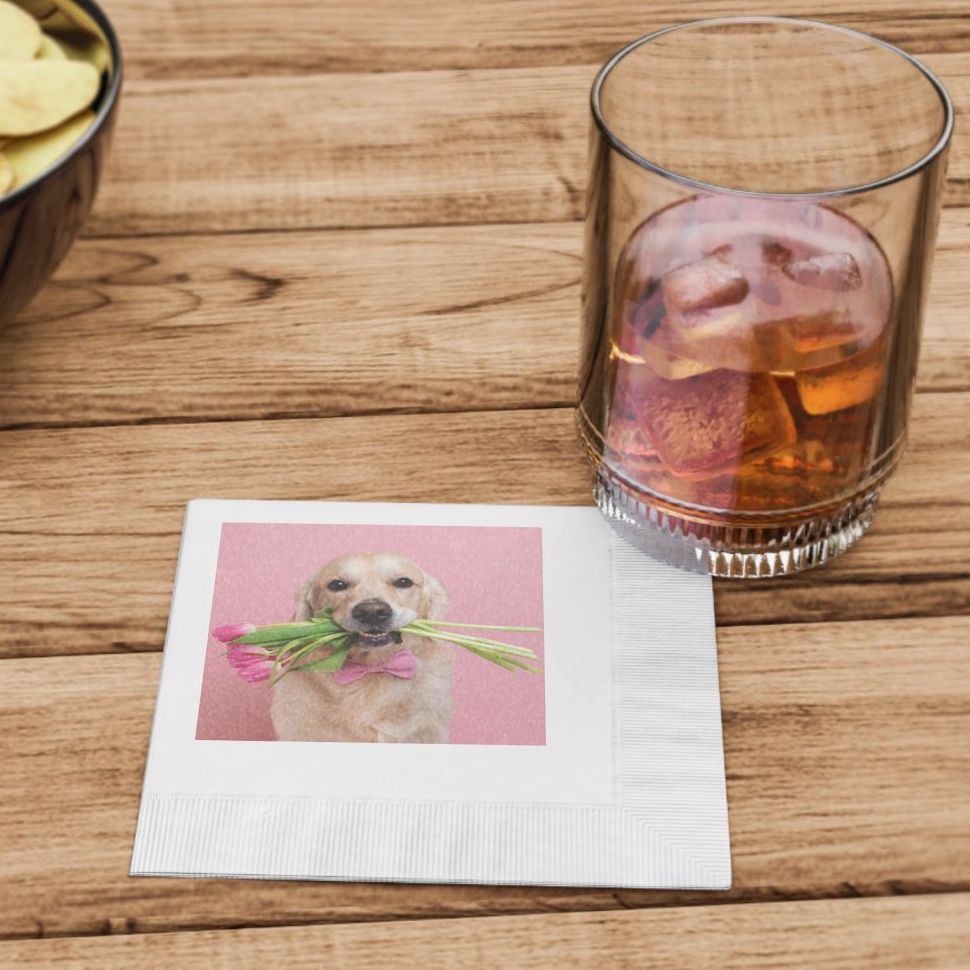 Printify is the best partner for your print-on-demand business and the best option for printing customized napkins for yourself – and that's not bragging. Here's why: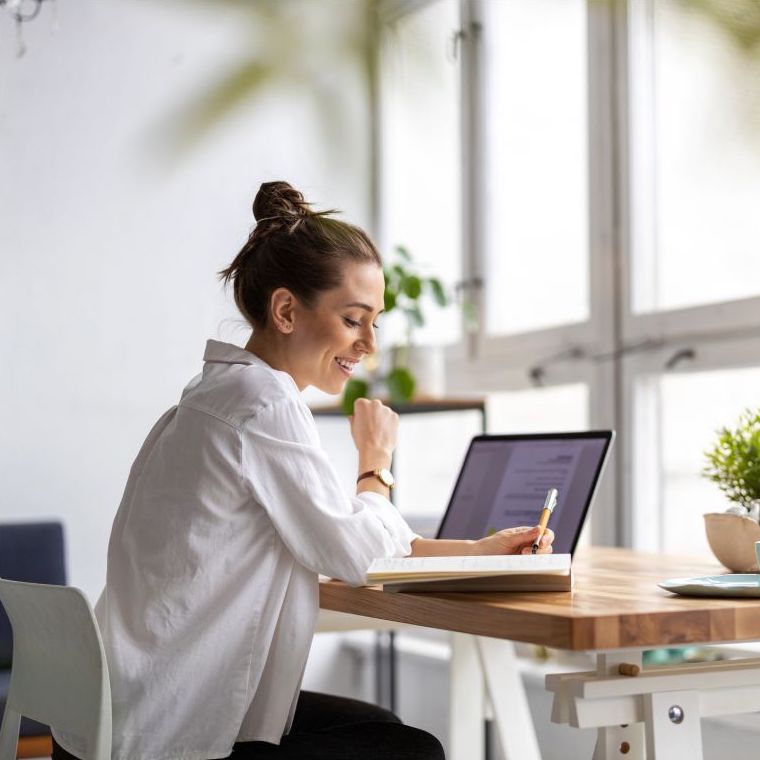 With more than 80 facilities in Australia, Canada, China, Europe, the US, and the UK. The optional Order routing and Geographical routing features ensure the best prices and fastest delivery times regardless of where you or your customer live.
Rigorous quality control over our partners – we take notice of every reprint. 
The most customer-centric support you'll ever experience, working hard to solve any issues that may arise.  
FAQs About Personalized Napkins
Check Out Other Products and Create Sets
Go further and complete your table settings with additional personalized products. You can surprise your guests by pairing your dinner napkins with customized tablecloths and coasters or offer product bundles in special styles. 
Start Selling Custom Mugs in the UK