Create personalized napkins for various events, from wedding napkins and photo napkins to corporate dinner cocktail napkins. The subtle and careful use of personalized napkins will promote better brand awareness and brand recall for your customers.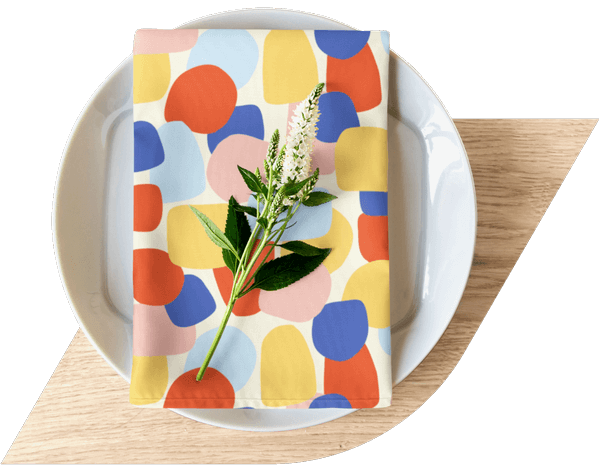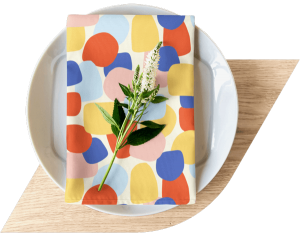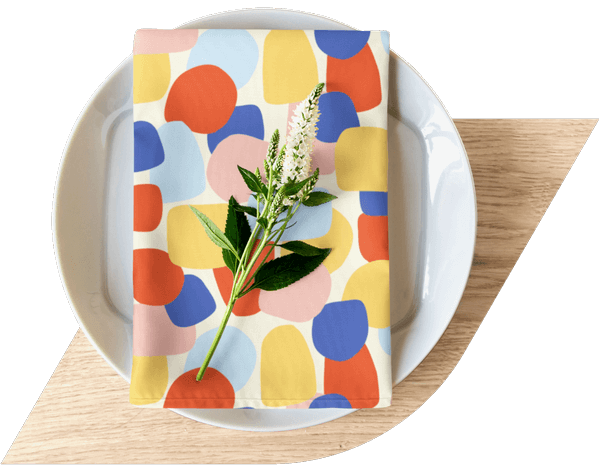 Create and Sell Personalized Napkins
Why Choose Printify to Sell Personalized Napkins?
Your customers will benefit from an impressive and diverse choice of styles and colors. We offer 100% polyester napkins in 4-piece sets with one side printed.
Dozens of shades are available to your customers to make sure that their personalized napkins and wedding napkins chime in with the overall color scheme of the party.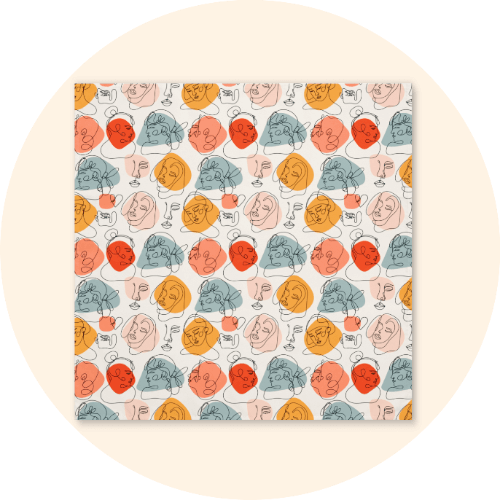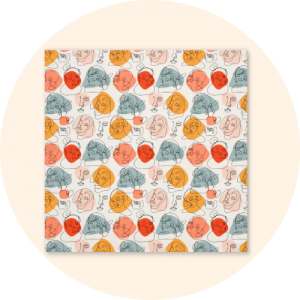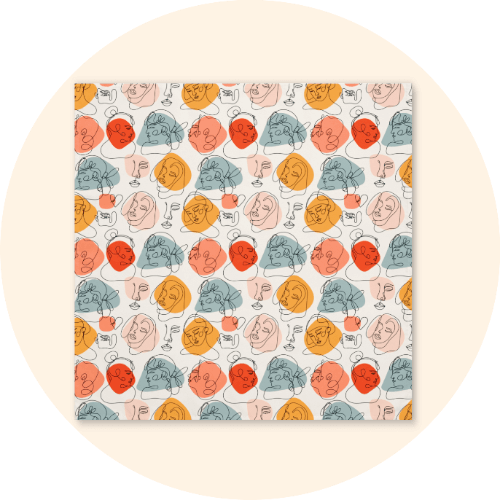 Design Ideas for Personalized Napkins
It is important to understand your target market, as this will help you sell more personalized napkins. Finding the right design resources and inspiration for your personalized napkins is important in making the best niche for your brand and setting yourself apart from your competitors. Here are a few design ideas that can make a lasting impression on your customers.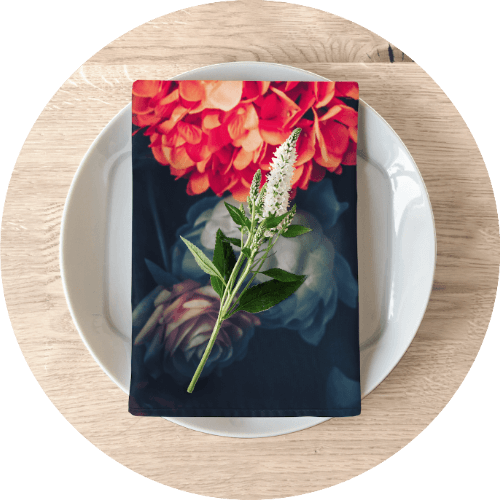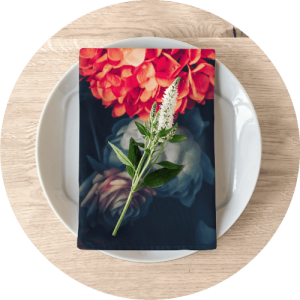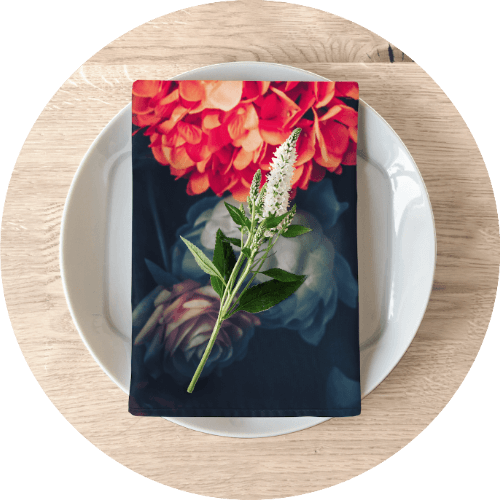 Personalized Photo Napkins
Personalized photo napkins, such as napkins with a photo from holidays or pet photos, will make your customers' party picture or wedding reception perfect. Dates, names, or a catchy phrase can be printed below or around the photo.
A picture certainly says a thousand words! How about a fancy picture on customized cocktail napkins? Whether your customers want to print their engagement photographs to use as wedding napkins or the best cap and gown pictures for graduation napkins, these personalized photo napkins are top of the line! They can also include a trendy phrase like "The Adventure Starts" to add a fun touch.
Personalized Wedding Napkins
Help your customers design unique and personalized wedding napkins for their special day. Stylish personalized napkins with your customers' names and wedding date are available in a wide variety of colors. 
A quintessential detail at your customers' wedding cake table, yet equally ideal while passing cupcakes to little hands at a child's birthday party, personalized cocktail napkins are an excellent addition to any wedding or party décor. Take napkins to a new level with stylish and personalized wedding napkins.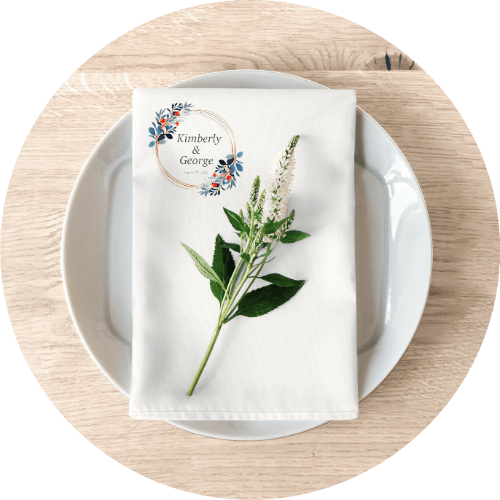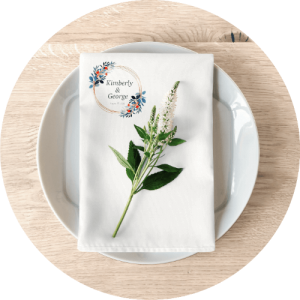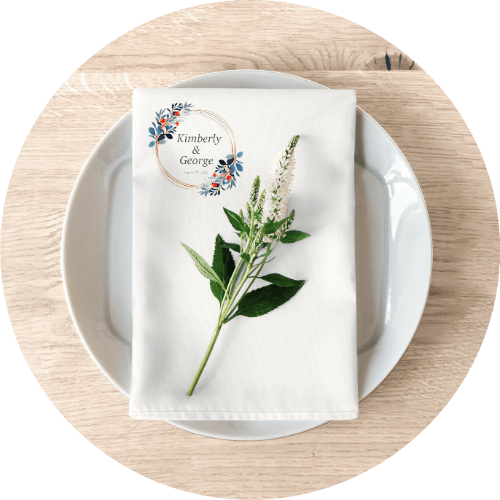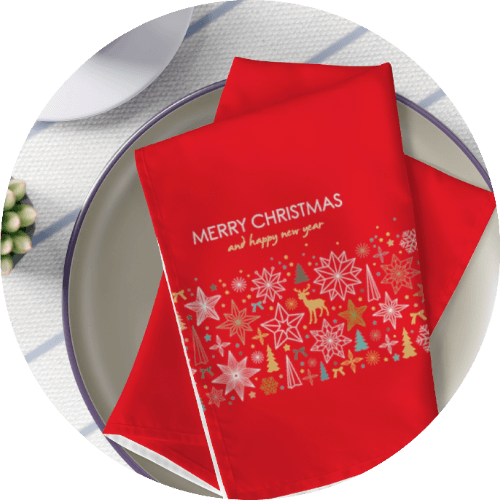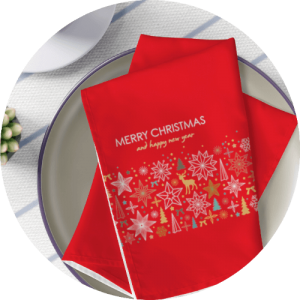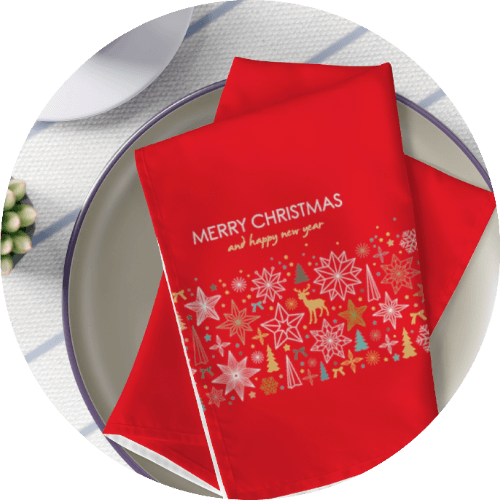 Personalized Napkins for Special Events and Celebrations
Help your customers style and differentiate their next celebration or event, such as Christmas, New Years, and Mother's Day, so it is extra special and fun with personalized napkins. Whether the event is formal, casual, or has a specific theme, Printify offers a very extensive selection of products.
You can upload your own designs, choose the background color so you can make Easter, Father's Day, Halloween, or Thanksgiving celebrations more exciting. Regardless of what occasion is – anniversary, birthday, wedding, Mother's or Father's day, your customers will express their feeling to their loved ones.
Create Your First Personalized Napkin!
Make Your Own Personalized Napkins With Our Free Mockup Generator
Forget about spending several hours learning how to use complicated software. Our Mockup Generator enables you to create stunning and unique high-resolution mockups. Showcase your wedding or photo napkin design in a realistic mockup scene.
Make your unique visuals that truly represent your brand. Using the Printify mockup generator, you will be able to create easy designs for personalized napkins on Printify.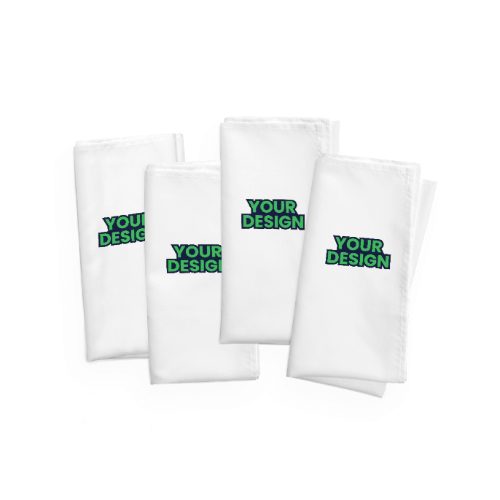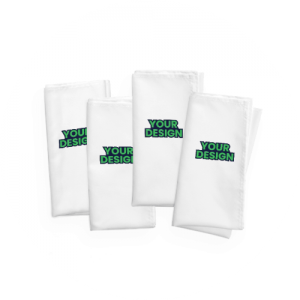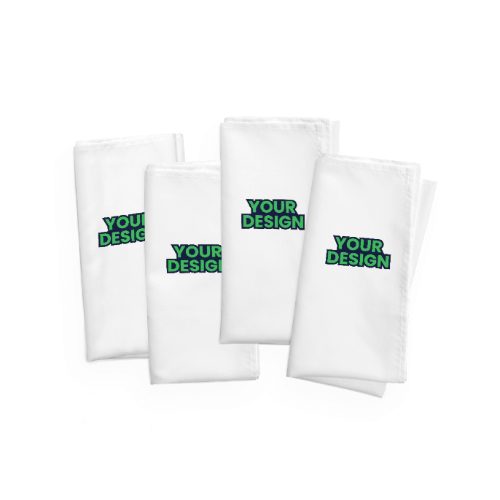 Start Selling Custom Napkins Online With Print on Demand
Print-on-demand is a unique order fulfillment method where products, such as napkins are printed and paid for only when you place an order. POD is an excellent and powerful alternative for aspiring entrepreneurs and beginners to create and sell custom and personalized napkins without dedicating considerable resources to shipping and inventory storage.  
Why Use Print on Demand for Selling Personalized Napkins Online
Print on demand is an incredible and powerful way to test personalized napkins in the marketplace, lower the amount of napkin inventory you're storing in your home or apartment, as well as take both production and shipping responsibilities off your hands!
Also, there are so many fun products that you may not be able to manufacture in your studio or at home. POD can open you up to new ideas and industries for your napkin artwork.
You should start selling personalized napkins with Printify as we're different from others. This is because we are your true partner and fully invested in your success and business growth. Our approach helps create a customized smart supply chain for your personalized napkins that keeps your unique business needs and preferences in mind and it is ideal for you if you:
If you are not happy for any reason, we will make it right. This is why Printify is one of the best print-on-demand and DropShipping platforms in the world. 
FAQs About Personalized Napkins
Turn ordinary napkins into unique and personalized conversation pieces to help your customers compliment their place settings. Printify will open your personalized napkins business opportunities to an international market.
Create Your First Personalized Napkin!