Dropshipping Canada with Printify
There has never been a better time to start dropshipping Canada, discovering print on demand, and seizing the opportunity eCommerce provides.
The habits of people in Canada – and all over the world – have changed. Physical stores are shutting down, retail sales keep declining, while eCommerce continues to grow. Whether you're from Ontario, Quebec, British Columbia, or any other wonderful province of the country, here's a great business idea – dropshipping!
Parlez-vous Français? Fournisseur dropshipping Canada? Dropshipping Quebec? We got you. In this article, we'll cover the basics of dropshipping – and provide the tools – to start dropshipping Canada today.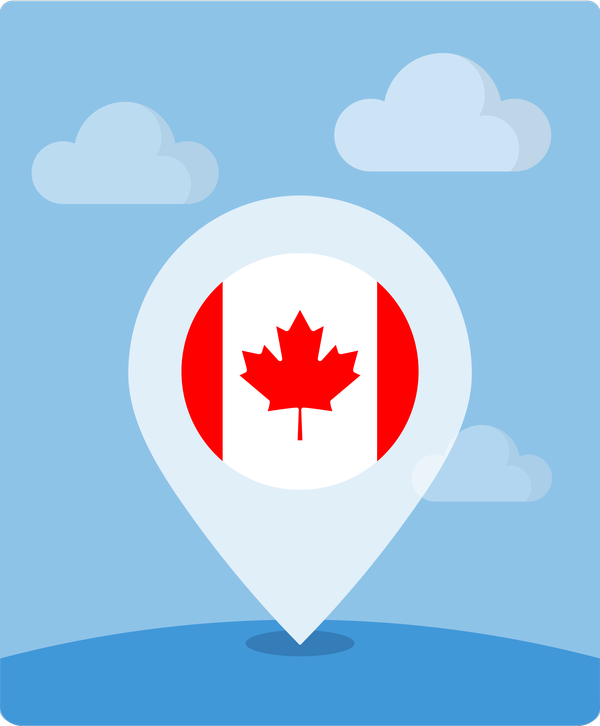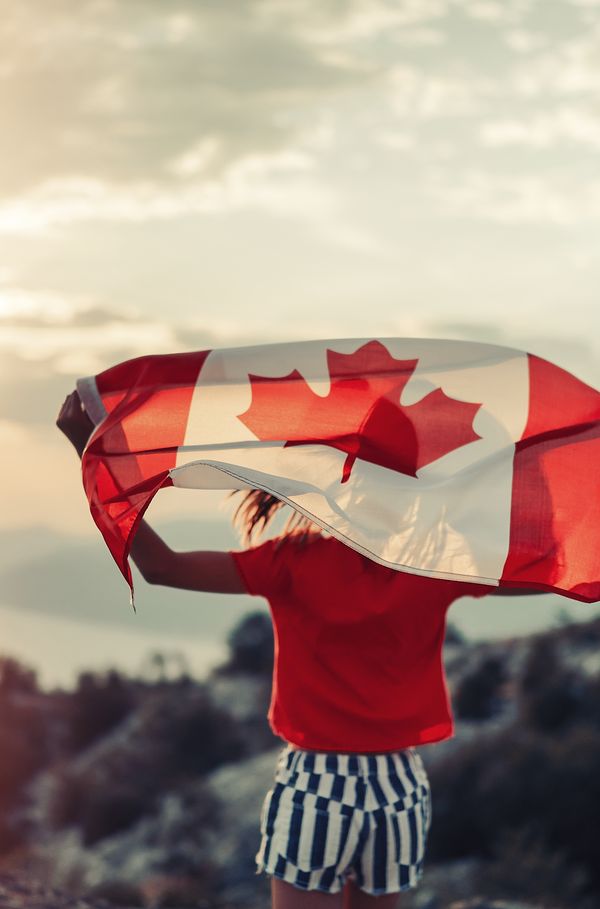 Is Dropshipping Canada Worth It?
First things first – is it worth the hassle? Let me explain and show you why now truly is the perfect time to start dropshipping Canada.
The population of Canada surpasses 38 million people. The sizable digital population has made Canada a particularly attractive and profitable market. In late 2019, approximately 28.1 million Canadians have made purchases online and its share of millennial online shoppers is 28%.
Additionally, Canada has great logistics and high average eCommerce spending per capita. This means that you'll have access to fast shipping methods and a large pool of potential customers with high disposable incomes; the Land of Maple Syrup has a GDP per capita of around $43,241. That's more than the United Kingdom, but less than the United States. 
Long story short, Canada is a market worth doing business in.
The dropshipping business model has advantages, but it also comes with several built-in complexities you need to address – hard work is always required to make things successful.
But, hey, we at Printify genuinely believe in helping people make more money with less effort. We have a transparent network of dropshipping suppliers Canada and all the tools you may need to start dropshipping. Take a leap into the future – skip to section Dropshipping and print on demand and see what Printify can offer.
What Is Dropshipping, How Does It Work?
Dropshipping is a modern, low-risk business model. The idea is that a store owner sells products – but never stores inventory themselves. The merchandise moves directly from the dropshipping suppliers Canada to the final consumer without ever being handled or stored by the retailer. Basically, you sell other people's products and take a cut for yourself.
This is made possible because customers buy digital representations of items rather than (pre-built) physical products. When shopping online, customers often buy the idea of a product rather than the actual thing. At least, until the purchase is created and shipped out.
If you approach dropshipping the right way and use viable marketing strategies, there are proven ways to build a successful business.
Turn Obstacles Into Opportunities With Printify!

At first, dropshipping might sound like a great choice for an easy online business, but before you jump into it and start dropshipping Canada, there are a few things to consider.

Dropshipping Disadvantages
The large print giveth and the small print taketh away. Finding the disadvantages and weaknesses of dropshipping Canada might be the key to success. It's beneficial to know  the limitations.
Is Dropshipping in Canada Legal?
Yes, dropshipping Canada is perfectly legal! It is merely a fulfillment model, used by many retailers. However, always make sure that you're following all relevant government policies.
To stay safe and out of trouble, we suggest:
carefully vetting your dropshipping Canada suppliers

protecting yourself with a

Dropshipping Agreement Contract

consulting a lawyer who specializes in dropshipping Canada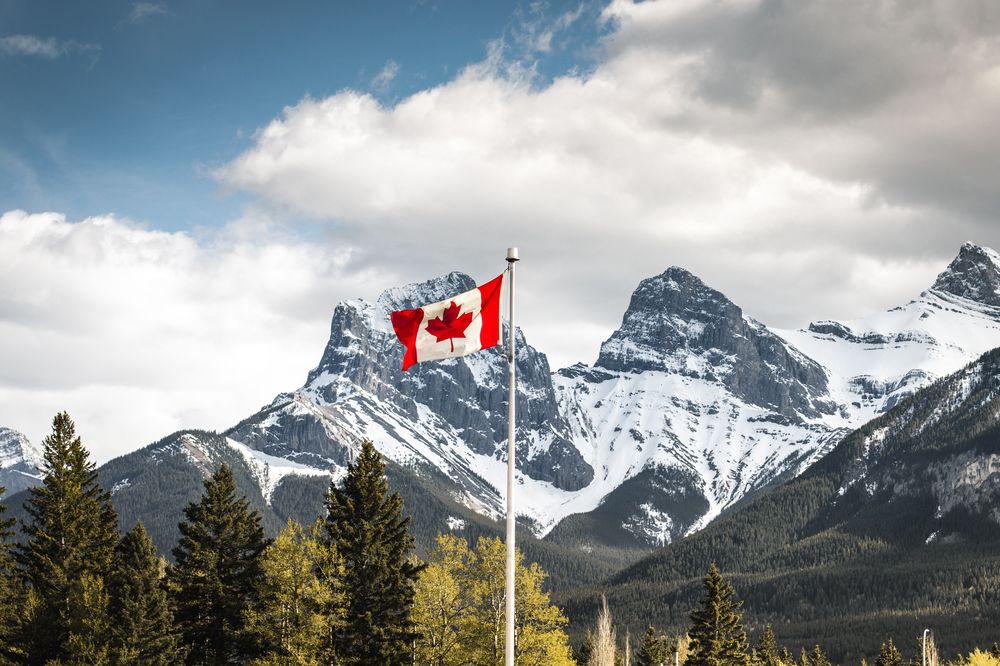 Start Your Own Business With Printify!
Why Start a Dropshipping Business?
Dropshipping Canada could be an ideal addition to your business but may prove difficult to run as the main business model. Despite its drawbacks, dropshipping still offers enough benefits to help eCommerce entrepreneurs improve their existing business substantially. Here are a few ways to use dropshipping in Canada effectively.
Setting up a Dropshipping Business
It's easier than it sounds. Start with a website – one of the most representative aspects of an online business. It needs to share your vision, inspire trust, and entice customers to browse around.
Printify can easily integrate with Shopify, WordPress, and Etsy, so it's a straightforward process. With more than 800 blank products to choose from and the ability to create mockups within the app, you are set for a smooth start. Need inspiration? See some of our success stories.
It's 100% free, profitable, and accessible.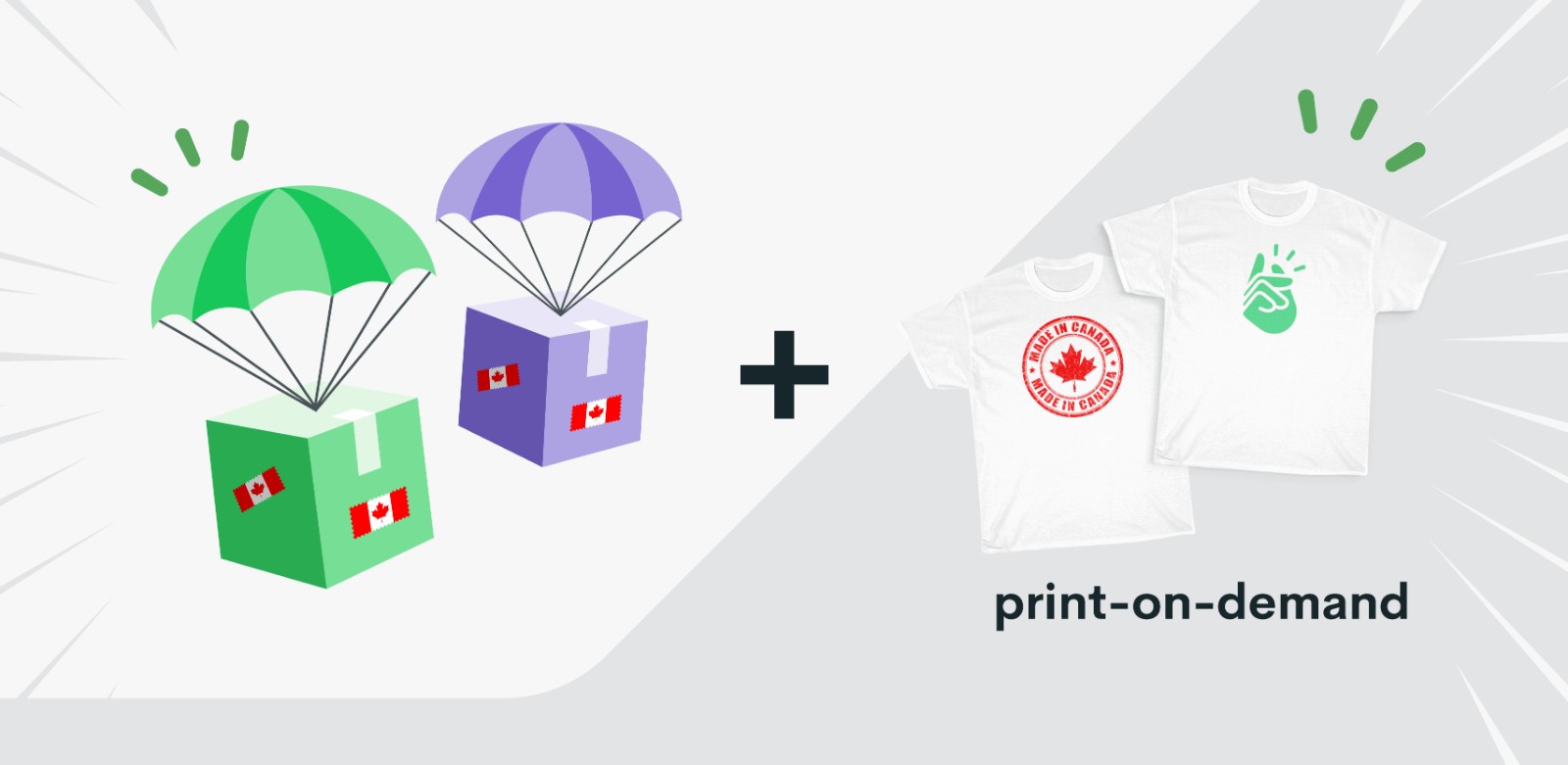 Dropshipping and Print on Demand
Although print on demand may sound similar to dropshipping, it involves a very unique retail fulfillment method. The main difference with print on demand lies in customization – your creativity and niche are your biggest strengths. The products are dropshipped only after a sale goes through. This means that the merchandise will never require management, storage, or protection.
Things get really interesting – and much more profitable – when you combine dropshipping with print-on-demand services that Printify offers. Instead of simply moving other people's products around, you can design your own products and run an entire business – all from the comfort of your home.
You can be your own boss and… a designer too! Don't worry if you have no designing experience – with Printify's Shutterstock integration you have millions of winning designs and user-friendly editing tools at your fingertips!
A Few Words From Our Merchants
Printify is trusted by over two million merchants worldwide with more signing up every day.
I don't have to invest the money I can't lose into my business. With Printify, I only pay the fulfillment fees, and the rest is all profit.
I really appreciate working with Printify on my brand. Afro Unicorn was only supposed to be my design on a white shirt. It is so much more. Printify allows me the time to run the business and not work in the business.
Using Printify saved our struggling business of 6 years and gave us more time with our family.
I like Printify products because they tie in with our organisation's message.
I love the Printify Mockup Generator. It keeps everything consistent and allows me to keep my brand looking sharp and professional.
Printify helped me start a completely hands-off revenue stream. When you spot a niche that you want to enter quickly, you don't have to worry about buying stock or equipment.
Printify Premium has helped my profit margins tremendously, and spending $20 a month has probably saved me over $200 a month. So it's totally worth it.

Simplifying With Printify
Printify is a transparent print-on-demand and dropshipping platform that makes it simple to work with multiple print providers around the world to send your custom products to customers.
Whether you're dropshipping Quebec, dropshipping Canada, or anywhere else in the world – we can make it happen!
Printify's Merchandise Bestsellers
These are the categories that you should explore when opening a store to start dropshipping Canada. No matter if this is just for extra income, or you're trying to make a transition to full-time in online business, here are the top genres for consideration.
Start Dropshipping Canada!
It's never been easier to start a shop with Printify. Sign up today and get access to our network of print providers and products. We'll take you from dream to reality – get to where you want to be, with Printify!