Top 5 Best Blank Hoodies for Printing
Printify has one of the largest collections of blank hoodies in the Print on Demand market. With fashion eCommerce growing yearly, custom hoodies are a perfect entry point for your designs. 
Every eCommerce store needs a great-quality hoodie for branded logos and detailed artwork designs. Once you learn how to make a hoodie, you'll naturally want to find the highest-quality options available.
This article will help you learn how to pick the top-selling hoodies to sell from manufacturers specializing in high-quality direct-to-garment (DTG) and dye sublimation (AOP) printing. Continue reading for a detailed run-down of print on demand blank hoodie features.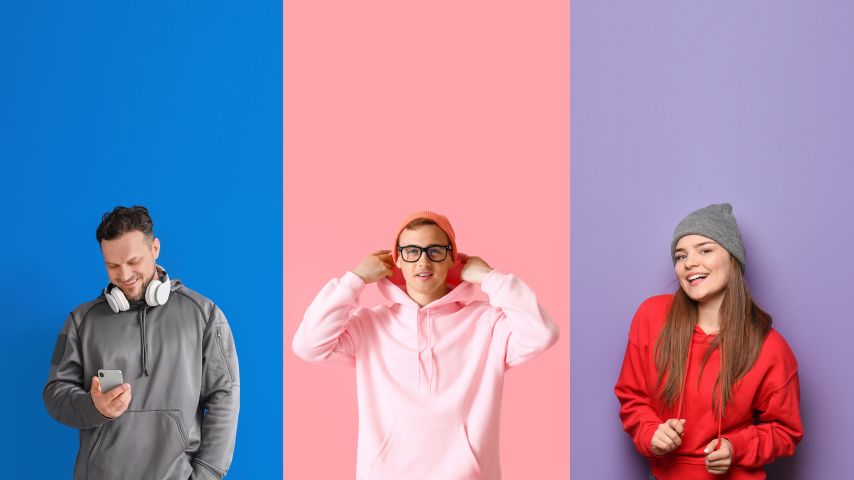 Our curated list of custom hoodies sports the classic pullover or open zip-up look with high neck cuts, spacious pouch pockets, and adjustable drawstrings.
Printify's catalog of hoodies, long-sleeve shirts, and sweatshirts uses a mix of cotton and polyester for various print methods: DTG, AOP, screen printing, and embroidery.
We'll start with DTG printed hoodies. DTG is a manufacturing process expected to reach a market value of $822.1 million in 2022 – one of the highest quality print methods at an affordable purchase price.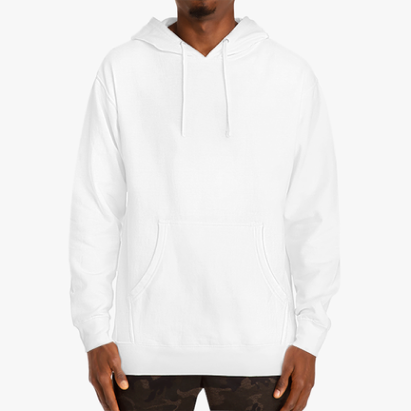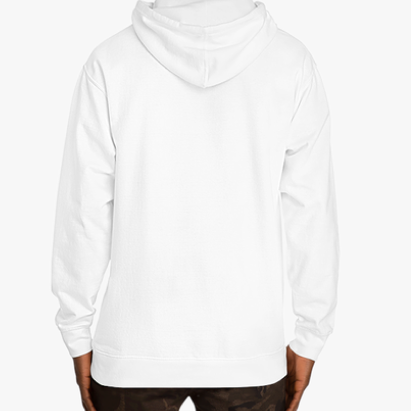 The Unisex Hooded Sweatshirt stands among our top-rated hoodies based on print provider quality rankings. Independent Trading Company consistently produces trending styles and maintains reliable fulfillment times.
ITC's Hooded Sweatshirt has a quality fleece-lined hood, making this an exceptional comfort item, with double-stitching along the edges for long-lasting and stretchy quality. It's manufactured with ribbed cuffs and waistbands that retain shape after use. A twill neck tape covers the neck area for a more comfortable and secure feel.
The SS4500 Unisex Hooded Sweatshirt has a quality fabric content for DTG printing using a 100% cotton surface. The inlay holds a mix of 80% cotton and 20% polyester fleece. It strikes the perfect balance between soft and breathable fabric with extra stretch and durable support.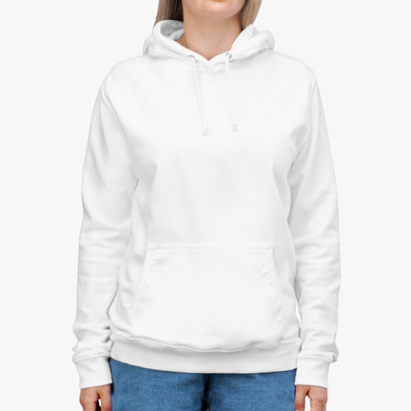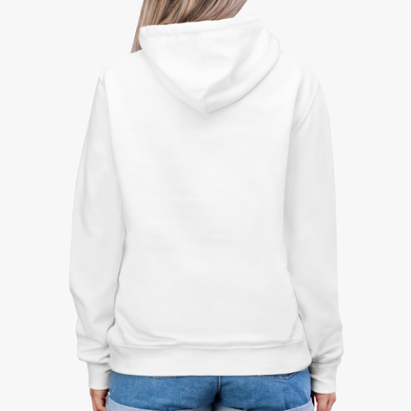 We follow with AWDIS branded apparel, holding one of our widest ranging color options and print providers around the world. This is a perfect option for high-quality blank hoodies with unique color designs – an exceptional item with bulk discounts for in-campus sales at a reasonable price.
The Unisex College Hoodie has a generous fit for extra style points. The hoodie is surprisingly lightweight and comfy – a relaxed style with a more spacious pouch pocket. Added side seams hold the fabric in place without causing slack after use.
Its 80% cotton and 20% polyester mixed blend is perfect for bulk hoodies using the DTG printing method.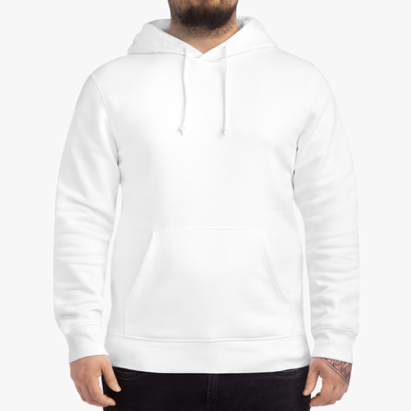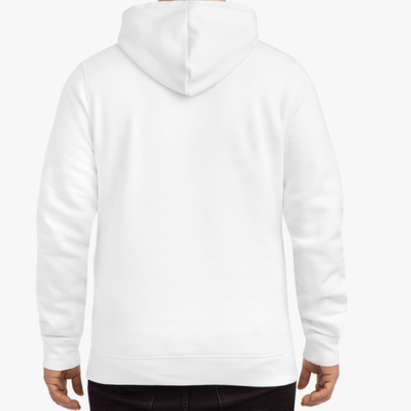 The Stanley Stella line is famous for its soft ringspun cotton make, with almost 30 products in the Printify catalog. Stanley Stella's Drummer Hoodie is a perfect streetwear apparel item with a form-fitting regular fit.
The exterior is lined with 1×1 ribbed knitting at the cuffs and waistband, while the inside has a subtle herringbone neck lining to keep the open area from folding.
Stanley Stella has the environmentally friendly clothing tag on our list, with a mix of 85% ringspun cotton and 15% recycled polyester. The recycled materials are repurposed and mixed with the ringspun cotton to create a very strong and smooth fabric.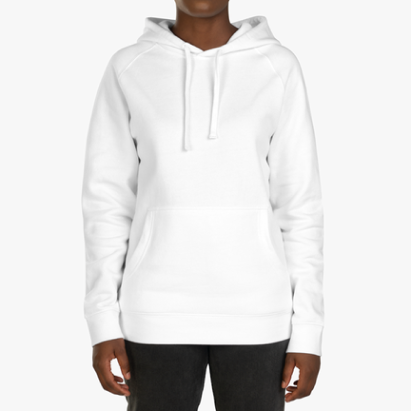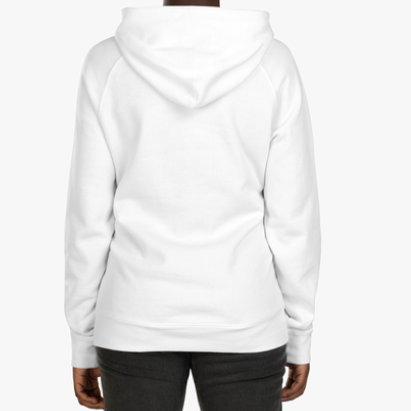 The AS Colour 5101 blank hoodie comes from a line of stylish shirts, sweatshirts, tank tops, and other blank apparel. It's manufactured with heavier fabrics that retain a soft and warm style, making this a less lightweight option.
The Supply Hoodie has an 80% cotton and 20% polyester anti-pill fleece composition, treated to prevent thread clumping on the fabric surface. It's a simple but well-designed hoodie with competitive quality. The sewn-in cuff ribbing at the sleeves limits excessive stretching after daily use.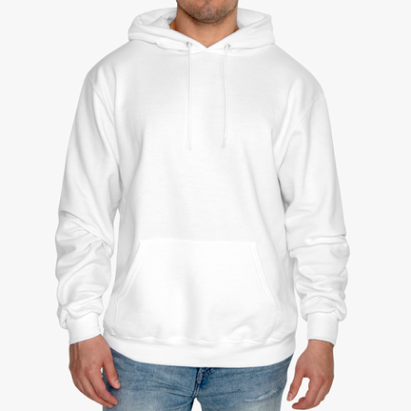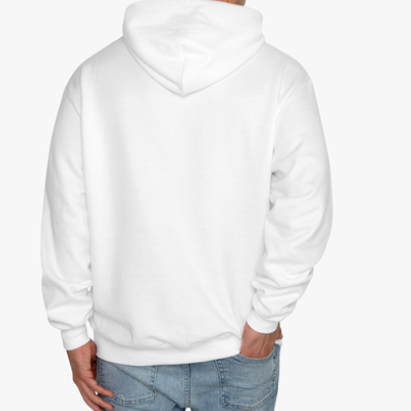 The US-based Champion brand is the ideal regular fit hoodie manufacturer and comes with a comfortable 2-ply fiber hood layer. Its logo is proudly arrayed on the left-cuff sleeve, showing the brand's quality and consistency in all its products.
Check our dedicated Champion product showcase that outlines its hard-earned potential for high-resolution graphic designs. 
The hoodie is extra durable with a 50/50 cotton and polyester blend. It's knitted without any side seams, which gives the hoodie a clean-looking style, reducing fabric waste.
How to Choose Which Blank Hoodies to Print On
Merchant approval is the most important metric when checking if a hoodie is suitable for your store. You can see individual print provider merchant rankings, wholesale pricing, and shipping costs in more detail by selecting the link of the listed product. 
Some of our favorite hoodies have their own dedicated review articles with a wealth of features that help them stand out. We recommend supplementing your research with:
Let's outline some of the most crucial criteria of the best blank hoodies on the market and how you can optimize your choice based on measurable features and production details:
Printing Techniques
Material and Color
Hoodie Styles
Print Area
Size and Fit
Brand and Print Provider
Printify applies two main printing techniques to its quality blank hoodies – direct-to-garment printing and dye sublimation.
Direct-to-garment (DTG) uses water-based inks to apply prints directly to the fabric surface, acting much like printing on paper. DTG is excellent for one-off designs and detailed iconography for a low cost.
DTG prints will look better on garments that are either 100% cotton or have a high cotton fiber percentage, so the water-based ink used in DTG printing can migrate and get properly absorbed. 
Dye sublimation (AOP) uses an all-over-print technique – a heat-press method that applies dyes under high pressure. The process melds the inks on the fabric surface, leaving a glossy and soft finish.
With all-over-print, you can choose your own color combination. Apply prints on the entire fabric canvas – like a camo or tie-dye design – or develop a graphic that covers the white blank hoodie with even, recursive, or spaced-out patterns.
Check out our curated list of top-rated blank AOP hoodies that have consistently produced stellar results for existing Printify merchants: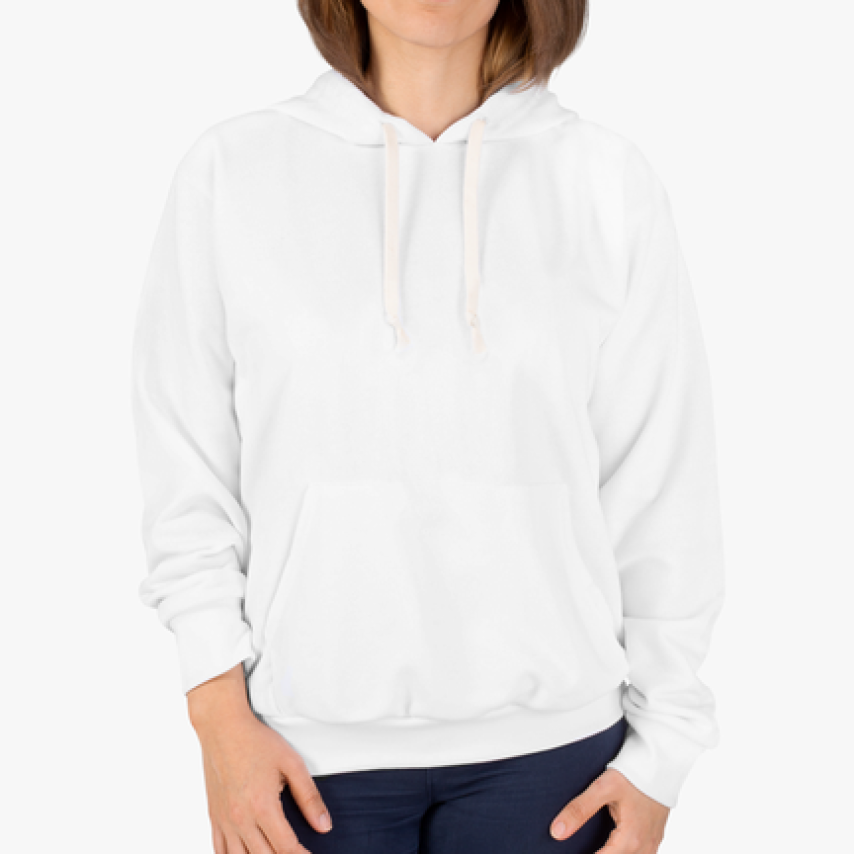 Our AOP Unisex Pullover Hoodie is custom cut – made from an entire length of fabric before the sewing process – with a classic and rounded fit. This is the perfect canvas to try out the AOP technique, producing a relaxed style for any niche demographic.
The fabric is an 86% polyester and 14% cotton blend. The highly durable material is easily washed and dried, retaining its shape throughout the process. The hoodie is printed without any white lines at the seams for a soft finish.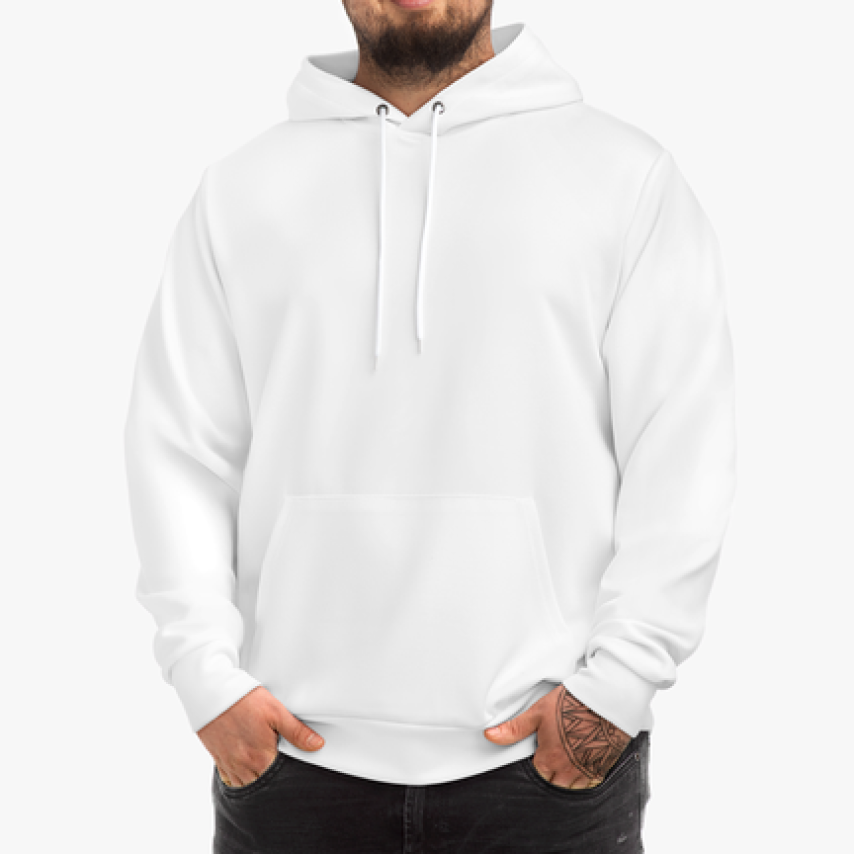 Our AOP Fashion Hoodie has a double-needle top-stitch, making the mixed blend fabric last longer. Choose this hoodie for its lightweight feel and lower price range. Scale your margins while keeping the quality consistent.
The fabric comprises a 75% polyester, 20% cotton, and 5% spandex material. The added spandex gives more stretchiness to the cuffs and waistband, allowing for more give from daily wear.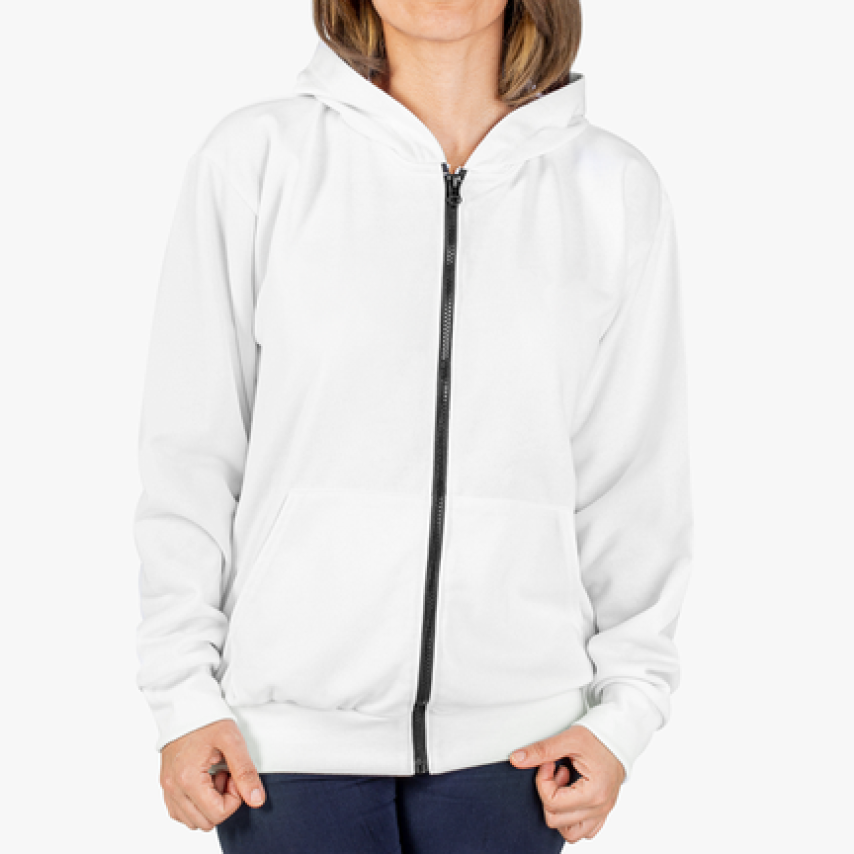 Our AOP Unisex Zip Hoodie has an open zipper design with a classic fit. Consider producing a design that can stylize a casual button-up shirt or a graphic tee underneath. The zipper creates a striking black contrast to the existing white canvas.
The fabric is an 86% polyester and 14% cotton mixed blend. The custom zipper divides your design into two distinct halves, so apply your patterns with the middle line in mind.
Wholesale hoodies use a specific thread count for the body and hood. The current standard for blank hoodies is between 8 and 9 oz in spooled material. Most custom hoodies are made with medium or medium-heavy fabric, creating a product with a soft and warm finish.
Printing techniques affect the print color combination.
A few DTG print providers have limited base color options. Some fulfillment centers use standard muted colors that are great for text designs and brand logos. Others have a wider range of popular base palettes – navy, fire red, bottle green, sun yellow, etc.
AOP prints produce bright, warm, and more intense print color combinations with a less limited palette, including the hood, pouch pocket, and sleeves. Note that AOP prints are more difficult to apply. The extended manufacturing process often corresponds to a more significant wholesale price.
Hoodie styles can be separated into pullover hoodies and zip-up hoodies. The Printify catalog offers both options, but merchants have seen better results with pullover designs.
The pullover style carries a softer and more relaxed tone, branded to showcase graphic art and new aesthetic trends. Full zip hoodies are worn and targeted as a slightly more casual-wear outfit, an excellent option for a minimalistic logo design, sponsorship sign, or a company message.
All DTG blank hoodie options have a front and back print area. The front print area starts a few inches from the neckline and extends to the pouch pocket. The back print starts just above the shoulder blades and extends to the middle back.
We recommend centering your design to a specific area to limit fabric bleed. Try not to cover the entire canvas. Apply empty negative areas to better focus on the design itself, create stencil graphics, or go for a more minimalistic look on the chest or upper back.
Determine the needs of your target demographic and how sizing can differ between fulfillment locations. Check print provider details for exact measurements on the product page.
Unisex hoodies have a wider customer reach, while hoodies with sizes for men or women change the width of the seams to apply a more comfortable option for the select customer. Choose these if you have a specific niche you want to provide for and increase customer loyalty.
Each hoodie is produced with a specific fit type:
Regular fit – a form-fitting option that conforms and accentuates the wearer's body type.
Classic fit – a rounded and more fabric-heavy fit that gives the wearer a classic pullover style.
Loose fit – a more baggy and loose fit for a more casual and comfy style.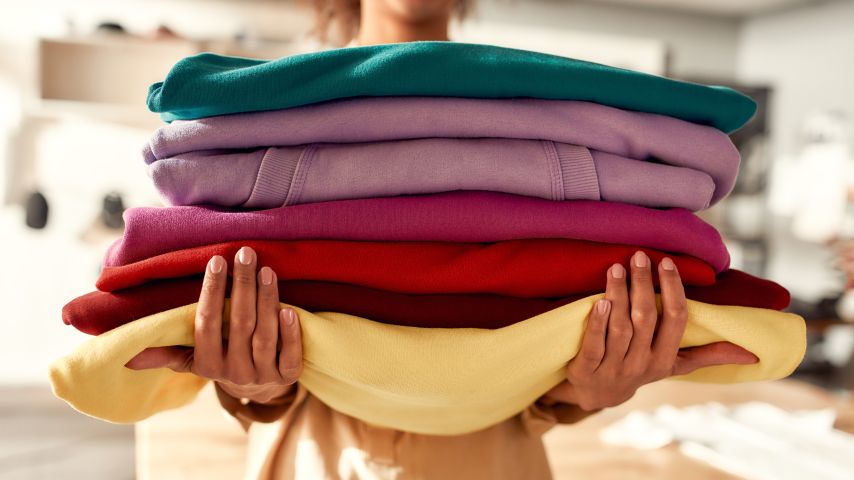 What makes blank hoodie designs profitable and worn day after day? We'll view a few crucial characteristics that merchants rely on when picking out quality brands and custom products:
Brand awareness

– recognized brands are expected to maintain high-quality standards. They increase customer loyalty by adding a higher level of perceived value.

Customization features

– with more design and color features, merchants can experiment and create quality designs that match their creative vision and provide more personalized options for customers.

Bulk discount options

– naturally, cheaper bulk product purchases can help merchants gain more significant profits for items in high demand.

Print locations

– blank hoodies with a global coverage or a large number of regional fulfillment centers maintain consistent delivery times and have less expensive shipping costs.

Cost of manufacturing

– lower costs affect your sales in two ways: they keep the prices competitive and let you increase sales margins for a larger percentage cut from the retail price.
Find the best-quality hoodies to sell by choosing your preferred printing technique. Note the fabric consistency for a specific style and fit. Check out the color and sizing options to ensure the custom hoodie appeals to your target niche. Finally, select a print provider from brands that deliver orders to your area with low shipping costs and estimates.
Create a great-quality hoodie with Printify for a quick and automated order delivery process. Start designing without any initial investment fees – set a good price and make sales immediately.
Share the article
Topics