Fruit of the Loom vs. Hanes: Which Is Better?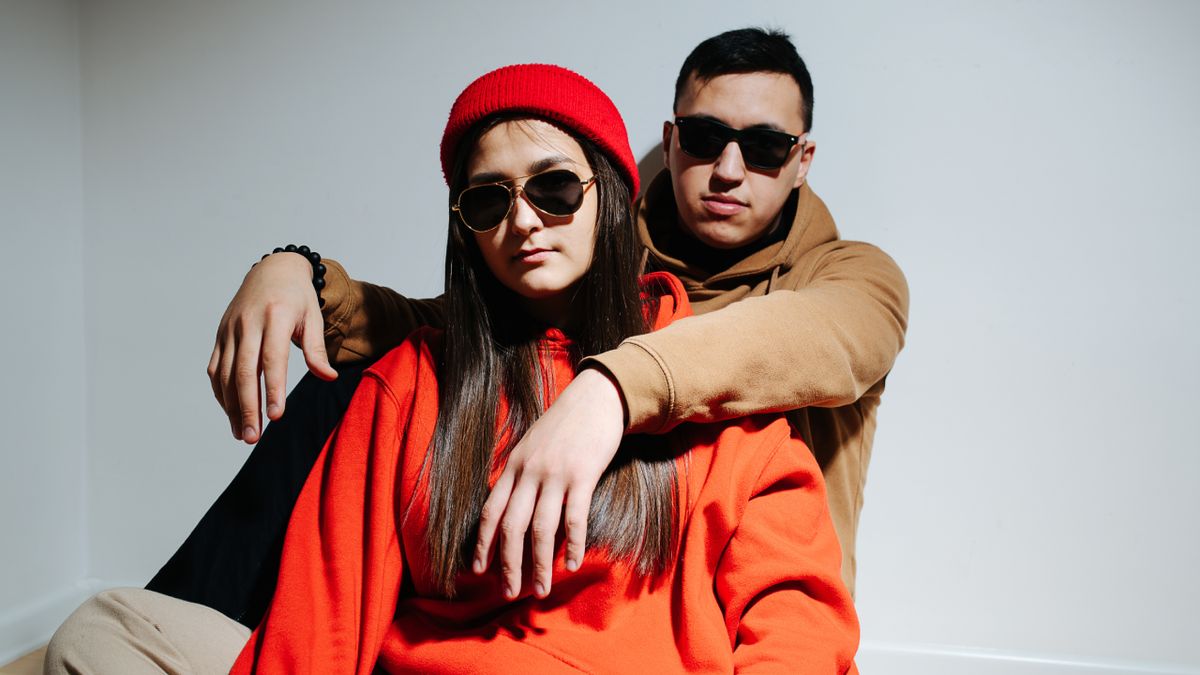 Fruit of the Loom and Hanes are multi-century trademarks that outshine even the most profitable luxury clothing brands with simple items like custom underwear and shirts.
With a history of sustainable corporate practices, celebrity endorsements, and investments from billionaires, it's worth learning how and why wearing these shirt brands is such a market standard.
When comparing the two, there isn't an absolute answer in determining the better brand. Instead, we'll expand on our expertise in the print-on-demand world to see how Fruit of the Loom vs. Hanes stack up in the fabric, standard, and price of their on-demand products.
Fruit of the Loom vs. Hanes: The Comparison
We explored the Printify catalog to find two comparable hoodie sweatshirts by our two competing brands: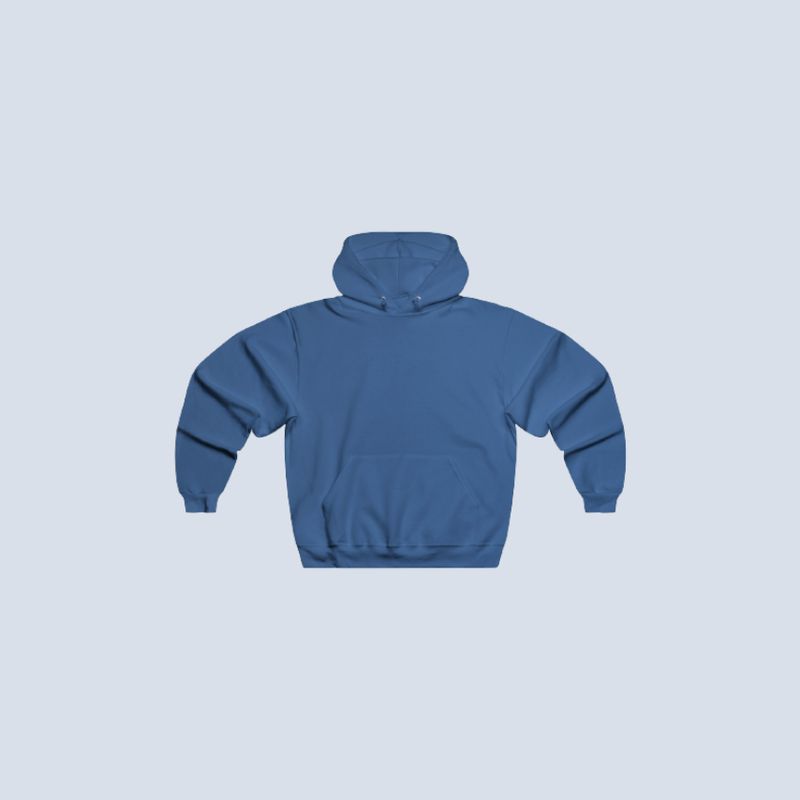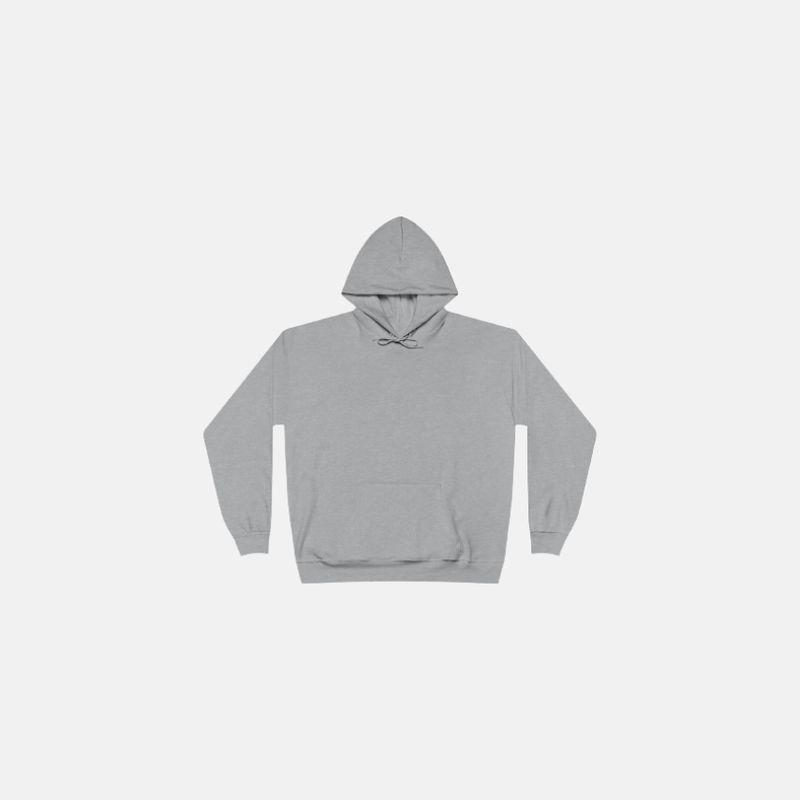 For the sake of analysis, we'll determine the best item relative to three categories:
Fabric Type –

materials used, fabric density, and sustainability
Features

– fit, usage of recycled materials, labeling, etc.
Pricing

– product and shipping costs
Should you choose one or the other, and will that affect your sales? As with all things, choosing between the two underwear and shirt moguls depends on what fits your brand, budget, personal preference, and vision for apparel designs.
Fruit of the Loom and Hanes are tried-and-true global retailers, two brands with tens of thousands of loyal employees. Take this as an exercise, diving deep into the details of apparel and what it means to sell great clothes that wear to last.
Ready? Let's begin.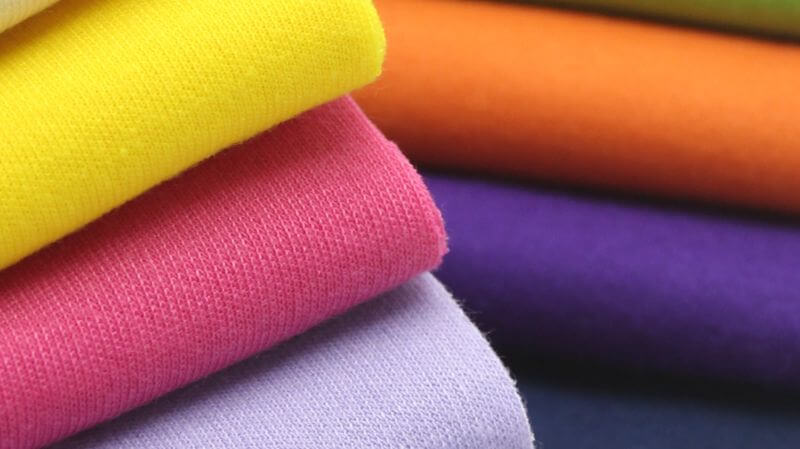 Fabric type consists of the material composition, threading, added fabrics, and methods that make up each garment's quality, durability, and tactile characteristics.
Shared fabric features between Fruit of the Loom and Hanes include an adjustable drawstring with a self-colored woven cord and metal grommets. Both options are sewn in one piece, using a tight tubular knitting method that reduces fabric waste.
Fruit of the Loom and Hanes share a mix of cotton and polyester in equal parts, giving their sweatshirts a versatile and durable fabric blend with moisture-wicking properties that feels smooth on the chest. The spun fiber composition creates a perfect print canvas with a soft and smooth texture.
A mixed moisture-wicking blend minimizes shrinkage from the first wash to the last, keeping the material true to size. These hoodies are machine washable up to 90F (30C) without needing to iron or dry clean.
The Hanes EcoSmart® hoodie has a soft, medium fabric composition (7.8 oz), giving it slightly less fabric density than the NUBLEND® medium-heavy sweatshirt (8 oz). The added thread count can matter if you want to provide a looser fit that allows for added features, whereas Hanes runs a regular fit for a more form-fitting chest aesthetic.
One of the added benefits of the Hanes hoodie sweatshirt is its inside fleece lining and a front kangaroo pouch pocket, which adds an extra layer of comfort and utility that the Fruit of the Loom option lacks. However, for Hanes, stretch seams and inner lining need to be washed more often.
Hanes vs Fruit of the Loom: 1:0
When you're looking to personalize your products to fit specific standards, style, aesthetics, and print capabilities, added features are crucial for turning a blank white-label t-shirt into a branded item unique to your store.
The available print areas are the most crucial feature for print-on-demand items. Luckily, the two brands offer the option to print on the front and back, conforming to most design requirements. The hoodies lack a sleeve or all-over-print option, but it's not a deal-breaker unless you specialize in more complex layouts.
As the name suggests, the Hanes hoodie is unisex, while the Fruit of the Loom caters specifically to men. The tag might dissuade potential customers from purchasing the product for incompatible sex.
When we look at sizing, the Fruit of the Loom NUBLEND® provides eight sizes from S to 5XL, which beats the EcoSmart® S to 2XL. More size options open your store to a larger customer base and might be a deciding factor in generating more sales.
Similarly, the NUBLEND® provides eight distinct fabric color options. Your designs can be changed, customized, and re-colored to create unique garments with the same manufacturer, equaling less work per item. EcoSmart® has three base color options: Charcoal, Light Steel, and Black limiting your color palette significantly.
The EcoSmart® might have fewer customization options, but it succeeds at comfort design with a tag-free back label, as opposed to a regular sewn-in label of the NUBLEND®. Neither option has print areas on the sleeves.
A large niche of today's customer base expects corporate social responsibility in their products. This means reducing fabric waste and working with sustainable materials. Hanes adds recycled bottles in up to 5% of the hoodie's polyester thread. 
Hanes vs Fruit of the Loom: 1:1
When looking at the price, you can see that Hanes uses more expensive materials. On its own, this distinction is flawed since cheaper manufacturing can simply use more cost-effective methods. That's why it's essential to analyze fabric types and features before selecting based on price.
Pricing is crucial for determining your budget and whether you can afford high margins without losing a buyer. Similarly, production times and shipping costs will impact your products' success in growing your business.
Both items have fulfillment centers exclusively in the US. We can see Hanes stretch their price to a $22.69 production cost ($17.47 paid with Printify Premium). Its production time is slightly over three business days. See the "production details" page to compare how expenses relate to manufacturing techniques.
Fruit of the Loom is cheaper to make at $18.33 ($14.11 paid with Printify Premium). The print provider provides additional discounts for bulk orders, giving NUBLEND® more pricing flexibility. Its production time is just under three business days.
In terms of shipping, we see a similar trend. Hanes ships for $9.60, while Fruit of the Loom provides shipping for as low as $8.00. Of course, shipping costs depend on the customer's address. 
Hanes vs Fruit of the Loom: 1:2
Hanes or Fruit of the Loom?
Hanes vs. Fruit of the Loom – which one ranks better?
Based on these three characteristics, Fruit of the Loom is on top. But choosing one or the other won't turn your business into a success. Ask yourself what you want from a product –  what makes your brand unique and consistent?
If you prefer a well-designed fabric type with excellent comfort features and wear, made with eco-conscious materials for a broader range of demographics, choose the Unisex EcoSmart® Pullover Hoodie Sweatshirt.
Hanes has a higher perceived value, focusing more on product utility and wear. Print provider rating – 9.6.
If you're looking for an affordable option with more customization options – colors and sizing – and the potential to sell cheaper in bulk, you can't go wrong with the Men's NUBLEND® Hooded Sweatshirt.
Fruit of the Loom is more cost-effective with more extensive personalization features. Print provider rating – 9.8.
In the end, the deciding factor between Fruit of the Loom vs. Hanes is your personal preference. Both Hanes and Fruit of the Loom manufacture thousands of items: briefs, custom boxer briefs, tank tops, t-shirts, shirts, undershirts, hosiery, and more – all in varying qualities and prices.
A Bit of Fruit of the Loom History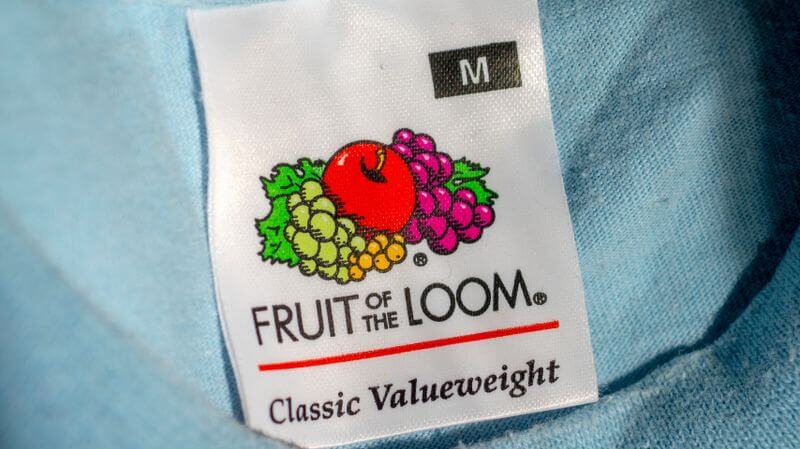 Hanes and Fruit of the Loom are synonymous with all things textile, producing a wide range of innerwear and outerwear clothing: boxers, briefs, undershirts, hoodies, and sweatpants, not to mention sportswear, casualwear, and graphic tees.
Fruit of the Loom has its headquarters in Kentucky and dates back to 1851, when it was founded by brothers Robert and Benjamin Knight. When congress passed the first nationwide trademark in 1870, Fruit of the Loom became one of the first protected brands.
The company is famous for its fruit basket logo, which you can find on the tag of most American clothing – Fruit of the Loom underwear, Loom t-shirts, casual wear items, etc. After years of innovation and competition, Fruit of the Loom is now a leading global company that designs, manufactures, and distributes clothing items for men, women, and children.
Hanes started a few decades later in Winston-Salem, where it still holds its headquarters. The company was founded in 1900 by a wealthy and influential businessman John Westley Hanes.
From tobacco production, Hanes began its underwear, undershirt, and hosiery business life as a majority textile market manufacturer a year later. Before, it was known as the Hanes Corporation, and the company was divided between the P. H. Hanes Knitting Company and Hanes Hosiery Mills Company.
The company was and continues to be famous for its Hanes undershirts, Hanes underwear – boxers, and hosiery for men, women, and kids. After consolidating multiple large brands in its portfolio, it has since broadened its range to outerwear clothing, including sportswear, tank tops, casualwear, and apparel.
Fruit of the Loom provides a more affordable option with extensive customization features, but Hanes is a close second with a focus on eco-conscious apparel and soft fabric variety for comfortable wearing.
We have a variety of products available from multiple manufacturers and brands. Check out our other Hanes shirts like the Crewneck Sweatshirt or shirts like the Short-Sleeve T-Shirt. Use our handy catalog to find similar products – shirts, tank tops, boxer briefs, undershirts, etc. – using the tag filter.
Between Hanes vs Fruit of the Loom, Hanes is the more eco-friendly option, as up to 5% of the fabrics used in its print-on-demand products come from recycled materials.
Once you've prioritized your brand identity, you can pull up your sleeves and compare whether your customers are willing to purchase the more expensive Hanes hoodie or if your designs are the main selling point – in which case, Fruit of the Loom has you covered.
Need a definitive answer? We recommend Fruit of the Loom as your go-to choice for unique print-on-demand designs with high return margins and bulk discounts.
See what works for you, add your designs, order samples, and start selling immediately with Printify.
Share the article
Topics