Move Big With BigCommerce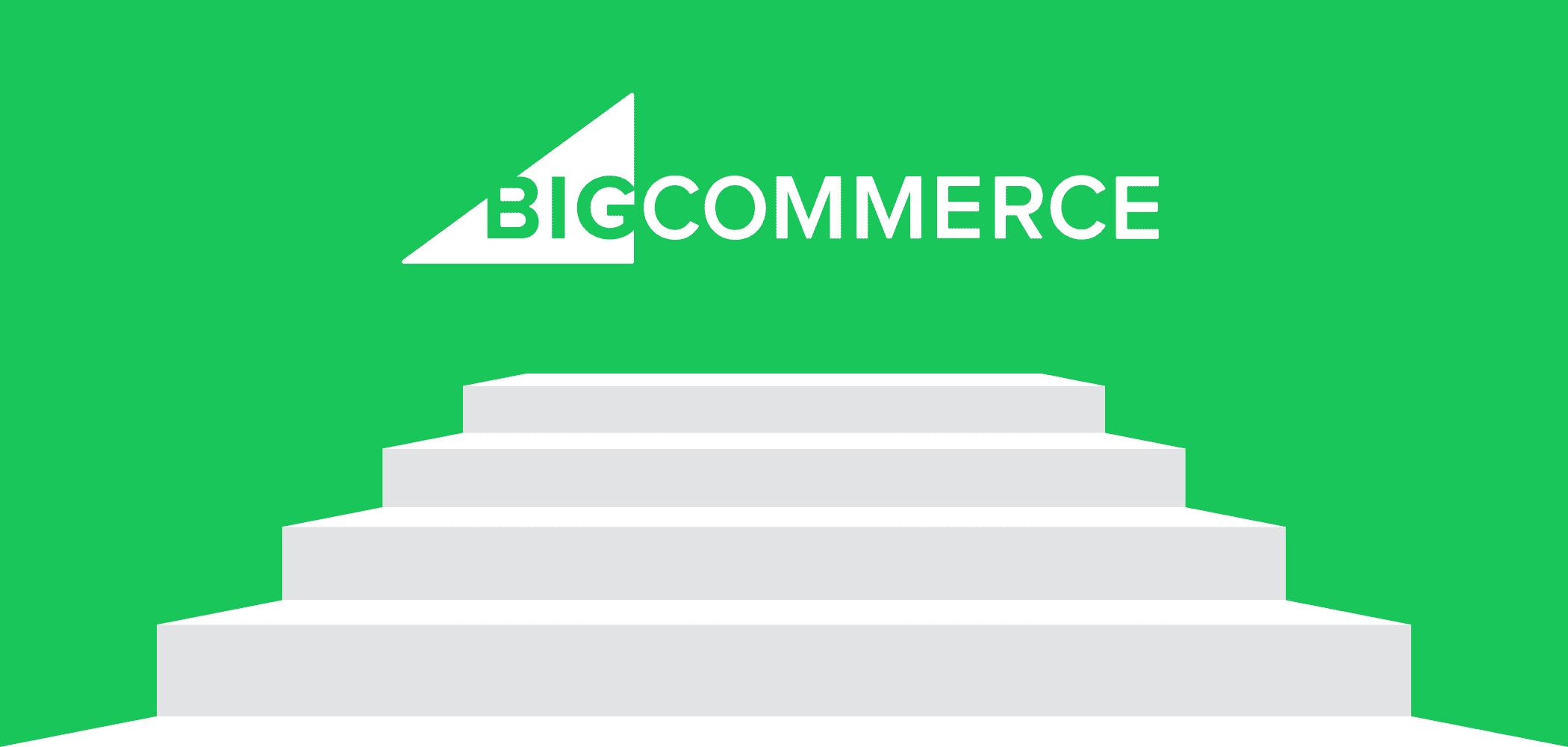 Introducing BigCommerce
We are always taking huge steps in the right direction by bringing in big movers and shakers in the printing industry… so we couldn't be prouder to introduce BigCommerce to you today.

Straight out of Austin, Texas, BigCommerce is an eCommerce platform on a mission. The main one being to help merchants sell more at every stage of business growth. As they put it, BigCommerce is built for growth so all sellers can realize their visions without compromise. They are designed for powerful performance to enable businesses to scale seamlessly with the technology they can trust. They remain efficient in both time and cost and have the lowest total cost of ownership (TCO) in the industry, allowing merchants to unlock full profit potential and invest in gaining a global customer base.

What Makes BigCommerce Tick

1. Company Values
A big part of the BigCommerce platform is its core principles upon which BigCommerce was built. These values continue to guide everything they do and how they do it. Each employee at BigCommerce learns the values, loves them, and lives by them. BigCommerce has seen first hand how their merchants benefit from them every time they use BigCommerce product or get help from their support team.
2. Customers First
BigCommerce prides itself as a company that exists to help merchants sell more. They make every decision and measure every outcome based on how well it serves its customers.
3. A Team on a Mission
BigCommerce is made up of amazing individuals that have great teamwork that pushes them to achieve greatness. They are committed to helping all their clients by working together with equal parts humility and ambition.
4. Thinking Big
As the world's leading eCommerce platform, they require a constant flow of unrivaled vision, innovation, and execution. BigCommerce challenges the ideas of what's possible to better meet the needs of our customers.
5. Act With Integrity
Integrity is a big value that helps BigCommerce run thousands of businesses across the US. They remain honest, transparent, and committed to doing what's best for their customers and company. They are not afraid to openly collaborate with others, in pursuit of excellence.

Get Into Big Business With BigCommerce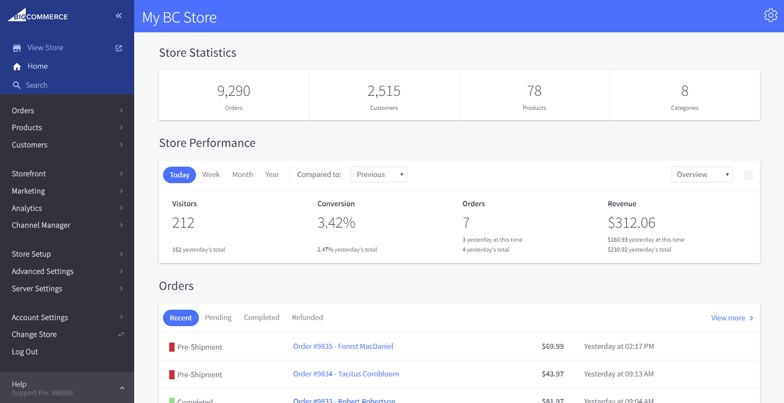 BigCommerce is one of the largest eCommerce platforms in the print on demand industry. By using BigCommerce, you not only expand your business opportunity, you also broaden the horizons to reach a global customer. Whether you are new to print on demand or a stable veteran, you can accelerate your business growth with BigCommerce. They have a well established open partner ecosystem, shipping integrations, and native features that give you time back to focus on running your business.

Perhaps their biggest claim to fame is their unparalleled 99.99% site uptime and world-class security systems with instant fraud alerts, PCI compliance, and client support to help you rest easy knowing your business is protected around the clock. With BigCommece, you also get one hub to sell on more platforms. You can sell your products on Amazon, Facebook, and Instagram from your BigCommerce control panel.

Win Big With BigCommerce and Printify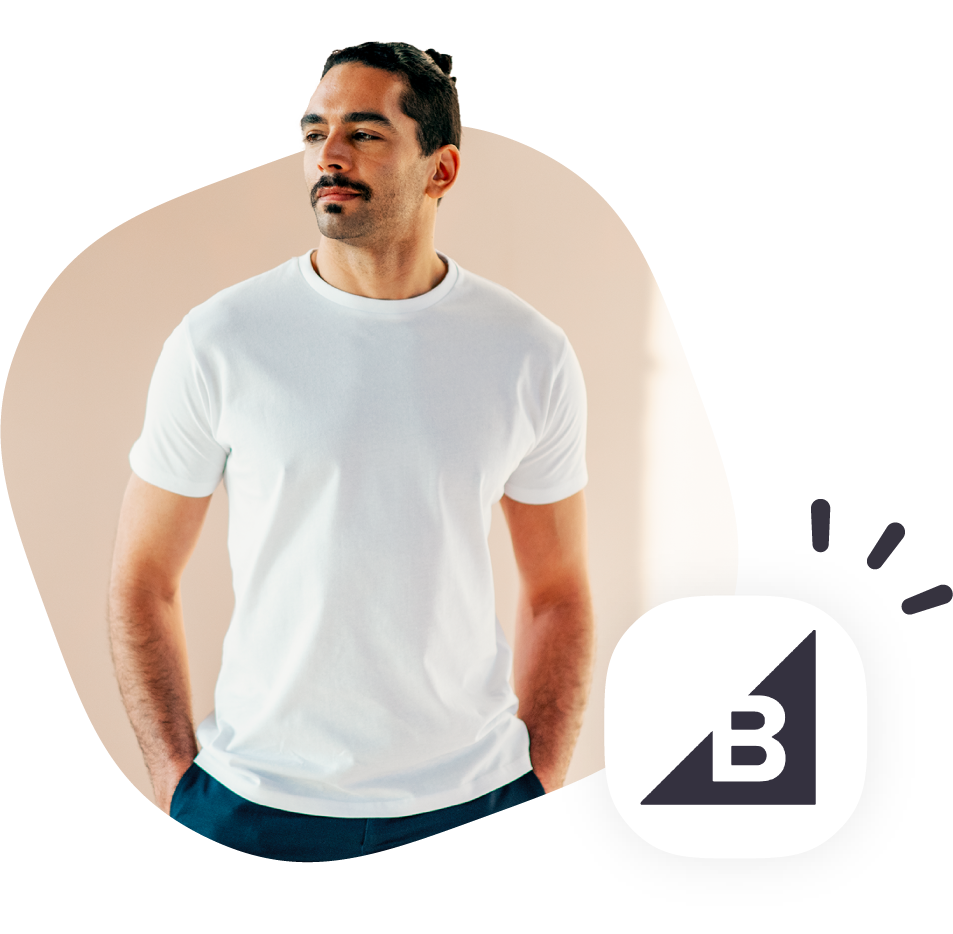 By using Printify and BigCommerce, you undoubtedly benefit from two of the best print-on-demand platforms. From Printify's catalog of more than 230 customizable products such as hoodies, tote bags, t-shirts, sweatshirts, mugs, socks, pillowcases, and printable canvas, to the easy to use free Mockup Generator, Printify has more to offer to your merchandising process. With a BigCommerce store online, you can harness their services and be secure knowing that they are working non-stop to keep your business running at its best. Merge the two and you get the ultimate one-stop solution for print on demand. Start your business on the right footing with the new Printify and BigCommerce today and take a giant leap into global profits.
Share the article
Topics