How to Monetize a Blog With Affiliate Marketing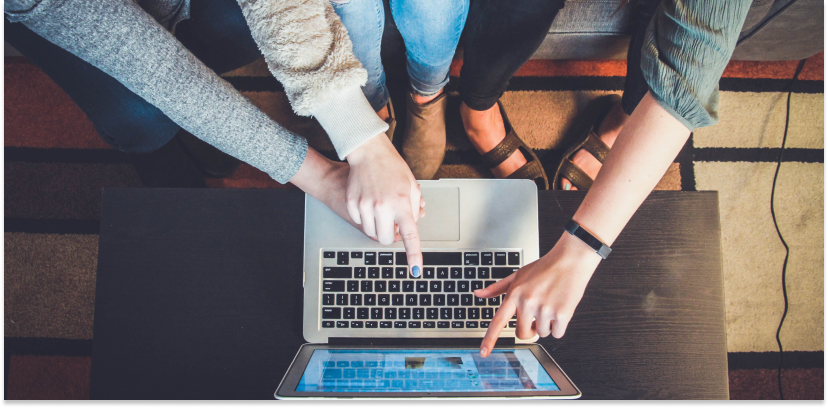 If you're looking for ways how to monetize a blog, I'd say affiliate marketing is the best way to do so. Blogs with relatable, quality content attract a loyal following, and since they benefit from the content you provide, over time, they grow to trust you, as the author of the content. Thus blog posts are a perfect place to promote relevant products and services without compromising the integrity of your content.
If you want to learn how to monetize your blog and get some real revenue, keep reading.
If you blog for fun and wouldn't mind an extra income or if you are serious about using your blog content to obtain revenue, affiliate marketing is the way to go. Blog owners can often make significant amounts of money in this way if they find the right niche and provide real value to their target audience.

However, it is important to be smart about how to monetize a blog to make sure you don't alienate your followers as well as don't waste time producing income for someone else without earning much for yourself in return.
What Is Affiliate Marketing?
Affiliate marketing is a low-risk, high-reward option that's popular among bloggers and social media influencers. It is also by far my favorite way to monetize a blog – it's completely passive and automated, and other than running your blog, it does not require any upfront work. Affiliate marketing is when the blogger promotes a product or service on their blog and when someone makes a purchase through the affiliate link provided in the blog post, the blogger receives a commission for referring that sale.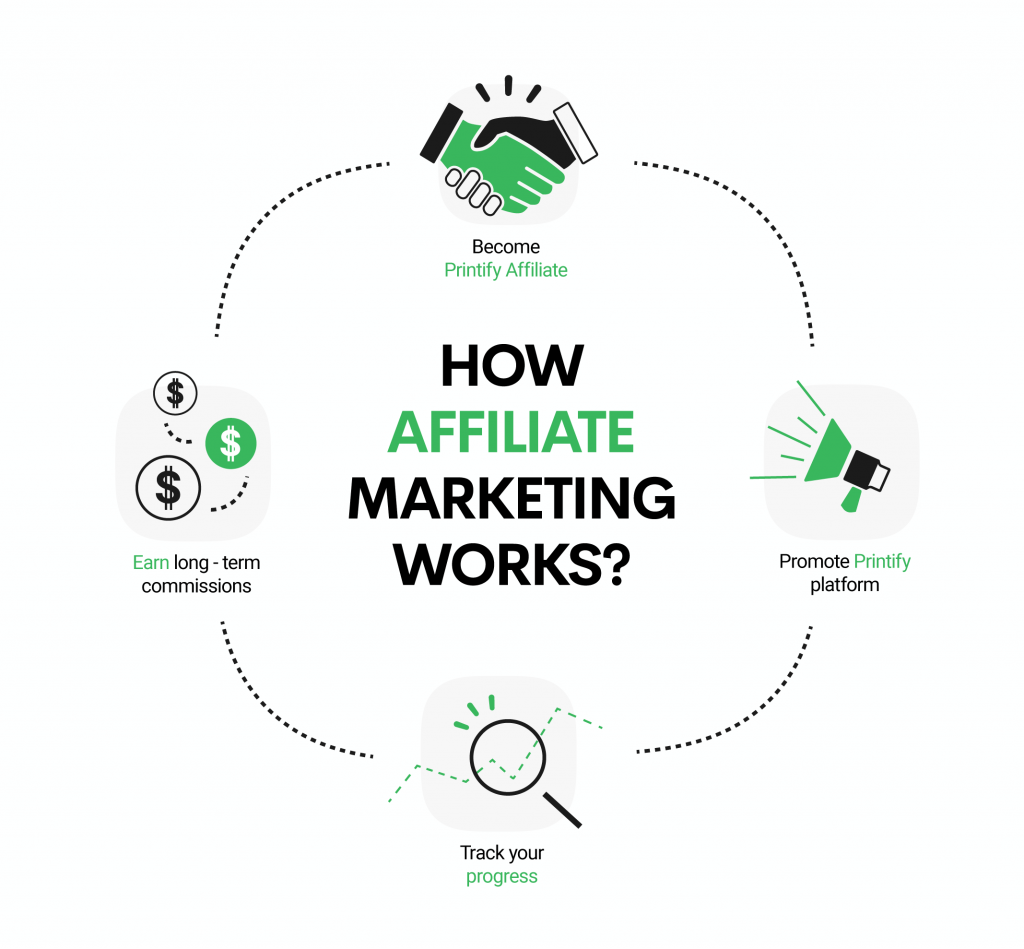 With the prevalence of eCommerce, you can affiliate pretty much anything. Digital products, physical products, services, subscriptions… anything that you can imagine, you can promote and get a commission for it.

By utilizing affiliate marketing method on your blog, you can transform your website into a profitable endeavor. It requires minimal interruption to what you've been doing so far, while simultaneously offering increased value to your readers. For example, if you have a blog, you can add Printify assets, aka display banners, and you can earn from every new user you give to Printify.

What Are the Most Profitable Blog Niches?
When it comes to choosing the most profitable niche for your blog, there are, without a doubt, apparent winners: Lifestyle blogs, platform reviews ('Why Printify is the best print-on-demand platform'), video tutorials & walkthroughs (how to set up an Etsy shop; how to integrate Printify with Wix, etc.); Entrepreneur advice on how to make money online, how to work from home; how to start a clothing line with no money, etc.; Gadgets and tech; Relationship advice; Fashion & beauty blogs, travel blogs, to name a few of the more popular ones. If you see the ones that you feel knowledgeable enough in, passionate about, and can provide unique viewpoints, it's time to start blogging.

RELATED: Check out and learn from 30 most successful blogs in 2019

How to Start a Successful Blog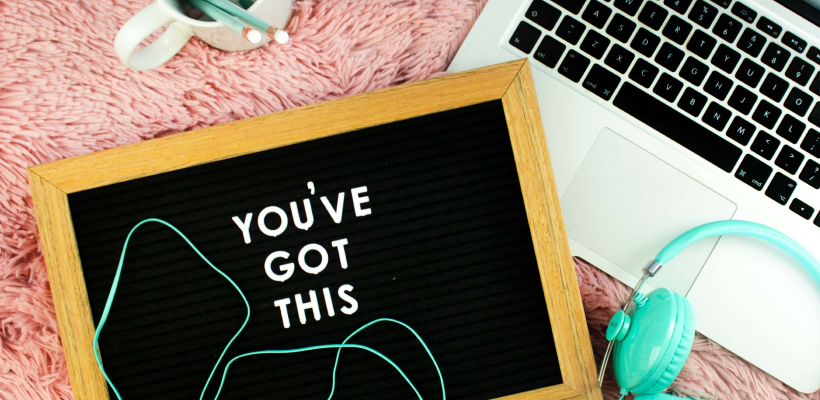 Choosing a niche can seem daunting at first, but with time, you'll eventually find one to call yours. As I mentioned in the previous paragraph, you should choose a niche you're passionate and knowledgeable about, as your goal is to establish your blog as an authority to unlock its full monetizing potential. If you choose a niche just for the sake of generating traffic from keywords, you'd soon start feeling that blogging is more of a chore than a kickass side hustle. And that will undoubtedly show in the content you produce. So you better love the niche you've chosen to blog about!

Do I Need to Be an Expert on the Niche I Choose?
People often ask if they need to be experts on the niche of their choice. When it comes to blogging, in most cases, I, personally, don't think you need to have a degree or be an expert (except if you choose to blog about such sensitive matters as medical or legal advice, then yes, you should have a degree).

There are countless health & fitness bloggers that have been tracking their weight loss journey and are couch potato turned fitness experts (self-educated). The same goes for self-taught food bloggers, beauty gurus, fashion bloggers, etc. People who've started blogging as a hobby but have achieved a household name status.

Be Yourself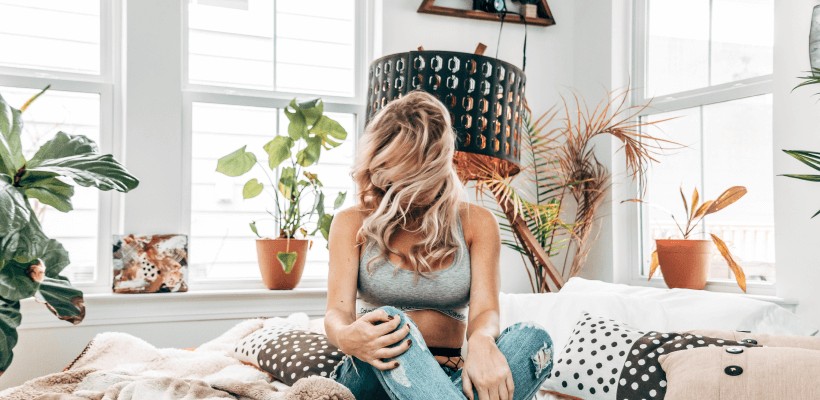 As you can see, personal take on the niche of your choice is entirely unique; Nobody else in the world has lived your life and had your experiences. So write authentically, and your blog will naturally be exceptional, and there's always someone out there who wants to read what you want to write. People appreciate the authenticity of a real person's journey, about how a real person made it through a problem; how their journey changed their lives for the better. So that's why you don't necessarily need to be an expert in the subject matter when you get started. You just need to be yourself.

How to Name a Blog?
The next logical step is to come up with a name for your blog. (Don't start with a name before you've even selected your niche – it's a sure road to nowhere, as you will soon run out of content ideas as your blog only revolves around a cool name or funny pun.)

A good name for your blog would be something easy to remember, catchy, not too wordy, AND be a good indicator of the contents of it. Please, oh, please, don't blindfold yourself and stick your finger in random pages of Oxford dictionary; nobody needs a blog named 'Travels of a Southbound Platypus.' Even worse, it is, for example, a gadget review blog. It's totally misleading and would not resonate with your desired audience. But now I want to have that traveling platypus' blog. Why oh why did I have to create such a beautiful monster!

Key Factors for Naming a Blog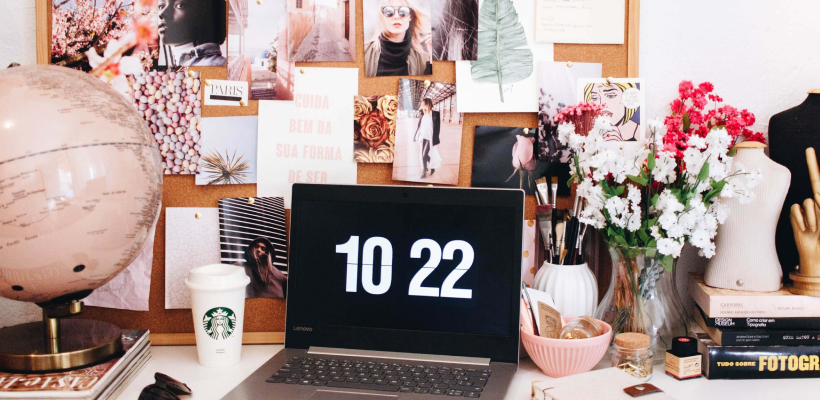 Back to business. Your top priority while choosing a name for your newborn blog would be to make sure that it is easy to type. Remember, we're now living in the smartphone era, and there's nothing, and I mean nothing more annoying than trying to sort some gibberish in the search field. I sometimes even hate inputting my own credentials (thank god there's autofill!). There are far too many blogs out there that are difficult to pronounce and spell and even type. So keep it simple.

Also, when choosing a name for your blog, think about the stuff you'll be writing about. Visualize the topics you want to cover, visualize your target audience; type out some descriptive words that represent your online persona. If you're a funny guy or girl, think of a cool pun or wordplay, alliteration – anything that could make for a catchy (and memorable!) blog name.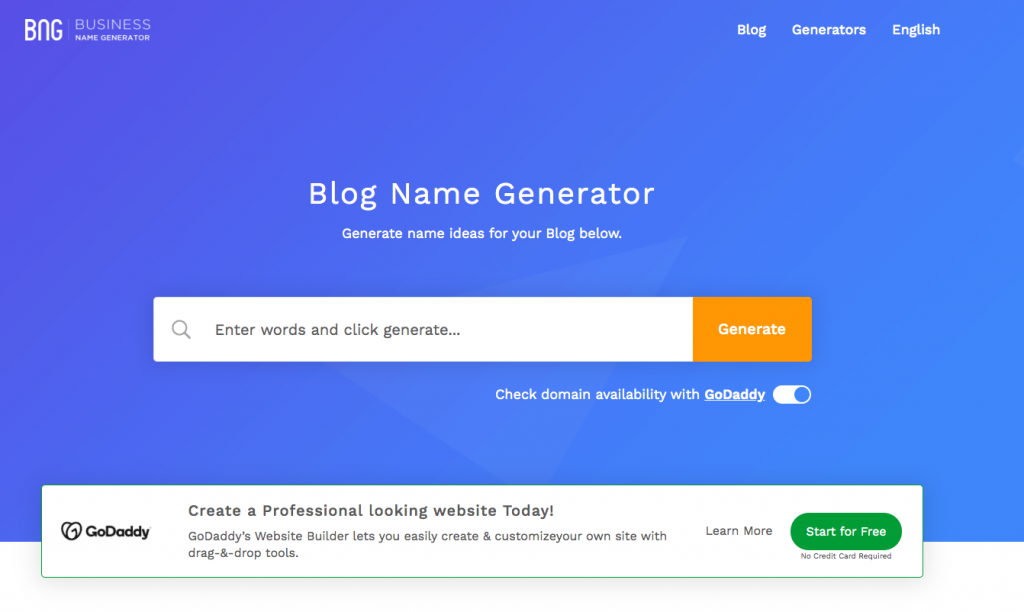 I sometimes suffer from the dreaded writers' block; if you're familiar with this painful state, try doing what I do – resort to good ole mister Thesaurus and look for some synonyms. Also, keep in mind that in many cases, your first choice for a blog name might be unavailable. Or you suddenly think of other, better words. That's mister Thesaurus, he's great like that. But don't go running to sign up with that one name in mind. Create a shortlist of at least three ideas, as you might find some of the domain names unavailable.

How to Monetize a Travel Blog?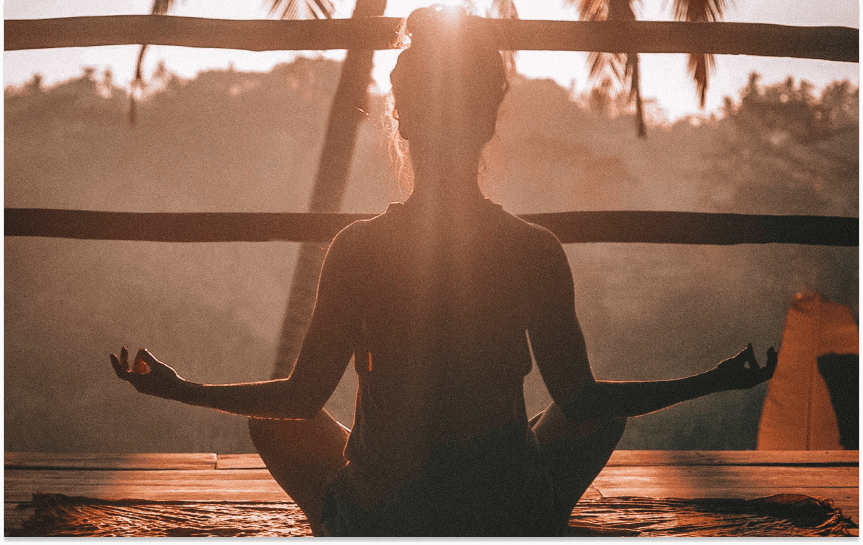 Great! You've landed on a topic you know and love, and you've got quality content and a great strategy, let's address the giant pink elephant in the room: how does a blog make money? Because until relatively recently, many people often considered blogs as personal diaries, and every somebody would introduce themself as a blogger the automatic response was: "But what do you *actually* do for work? How do you pay rent?" People don't believe you can make money with blogging. But they're dead wrong.

Your Wanderlust Can Pay Off
So travel blogs. Traveling is believed to be one of the greatest teachers in life. Going places, seeing faces, witnessing different scenarios, and experiencing other cultures can definitely make one more open to all sorts of things. And blogging about it is one of the reasons why many people invest their precious time in travel because happiness is only real when shared. And why not create a steady revenue stream along the way?

If you join the Printify affiliate program and add our affiliate links to your travel blog, it enables you to introduce Printify to new customers who may be interested in using our services. The minute they make their first sale via your link, you get a piece of the revenue – recurring payment of 5% of the value from our product catalog price for 12 months.

How to Monetize a Food Blog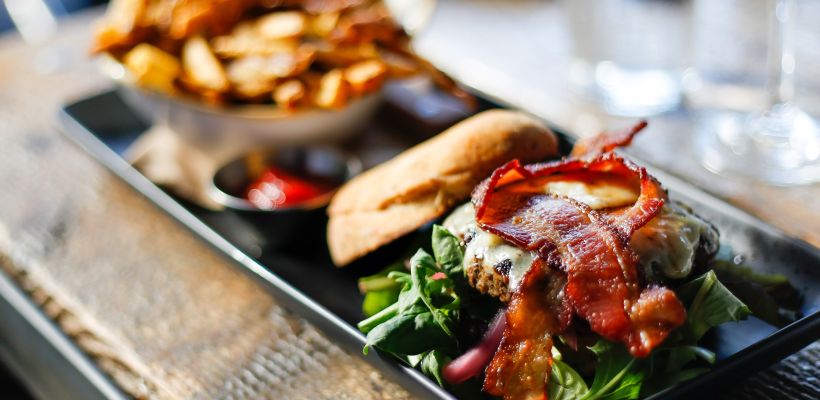 The same goes for food blogs. Affiliate marketing is one of the most potent ways to help boost your blog income. You simply need to link products on your website, and then if someone clicks that link AND buys the product, you get a commission from that transaction.
It's Good to Love Food
Food blogs are very popular and are pretty easy to monetize. However, just as with other work from home opportunities, successful food blogging takes planning, follow-through, and persistence. But in return, you get to turn your love for food into income. Just remember – your blog should be visually appealing to gain success, so you need to be able to take great pictures of the cooking process and results, or hire a professional to do it for you. If you can't afford a professional photographer, you can learn to take beautiful shots in one of the many online smartphone photography schools (and yes, today, one smartphone is enough to produce studio-quality photographs or even videos.

So once your food blog is all nice and pretty, it's time to start organically inserting those affiliate links in your posts. But first, you want to sign up for the Printify affiliate program.

When it's done, and you're all clear about the commission, you can start monetizing your food blog. It can be as simple as a quick throwaway promo: When baking that wholesome apple pie, that's full of your family's secrets, for example, you could promote a custom apron with your blog's logo that you just received this morning on your doorstep.

How to Get Paid for Blogging?
Printify affiliate program guarantees fast payouts right to your PayPal account – no messing with checks or other inconveniences.
Why Will You Succeed With Printify?
Because we have a track record of growth and features, our customers love: Signing up is free and always will be. We work with printing partners across the globe with guarantees fast, cost-effective international shipping. No. Minimum. Orders. No minimum orders mean you can sort through our vast catalog of 200+ customizable items, and order a single t-shirt with your travel blog logo or a pair of socks with your favorite licorice printed on 'em. Or you can order hundreds of items; the choice is yours! Plus, we always go the extra mile – and our customer service is one of the best out there and works tirelessly 24/7 to satisfy our clients' needs.

Conclusion
Now that you know how to monetize a blog, it's time to take action. Join Printify affiliate program today and see how great a way of earning money from home it is: it always keeps you going, keeps those gears turning to come up with engaging content that your following will love.

Share the article
Topics