How to Make Money as a Stay-At-Home Mom: 15 Ideas You Can Try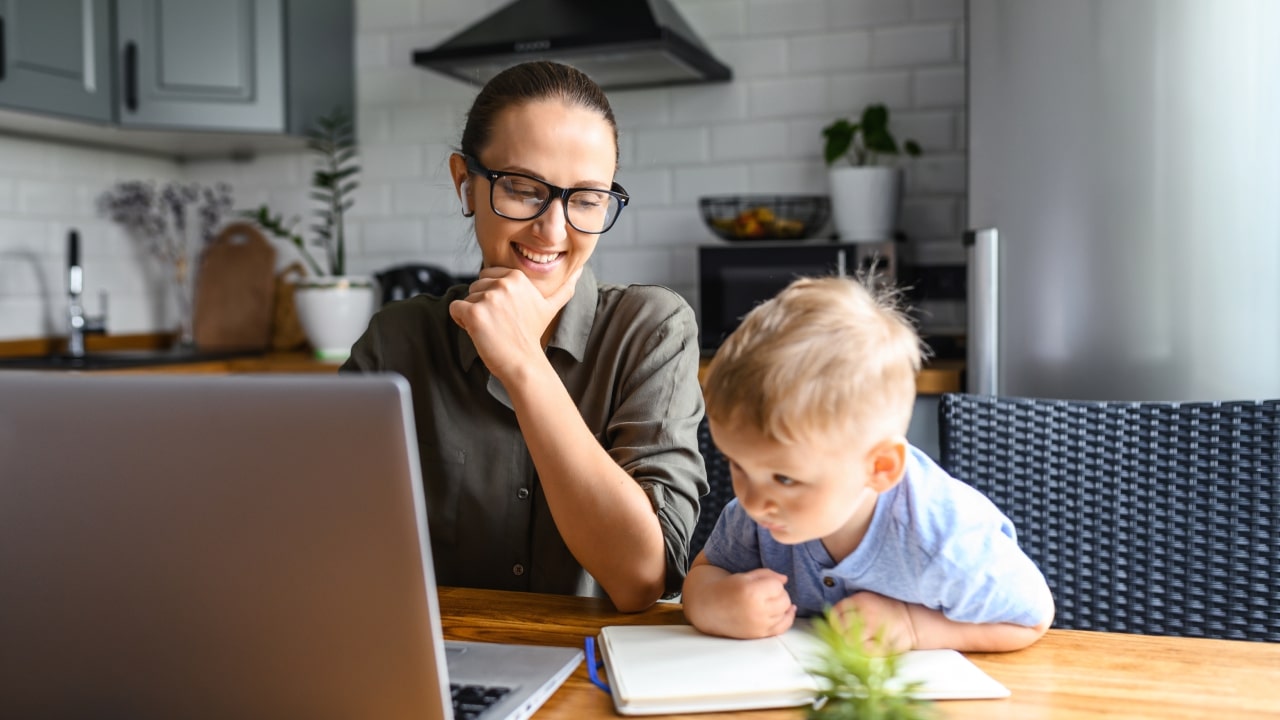 Hi, moms! Are you looking for a job where you can work on your own hours? Do you want to squeeze in some extra entrepreneurship? Good news – we come to you with 15 ideas on how to make money as a stay-at-home mom.
Hi, dads. Feel free to stick around, as some of these options can also work for you.
15 Ways to Make Money as a Stay-At-Home Mom
To answer the main question pressing on everyone's minds – yes, it's possible to earn money from the comfort of your own home during free time or even while you're busy watching the kiddos.
We gathered a list of our favorite ways to earn extra cash as a stay-at-home parent. Some of these suggestions are more involved, and others bring in more money. That should only make it easier to choose the most suitable option for your specific situation.
1. Start a Print-On-Demand Business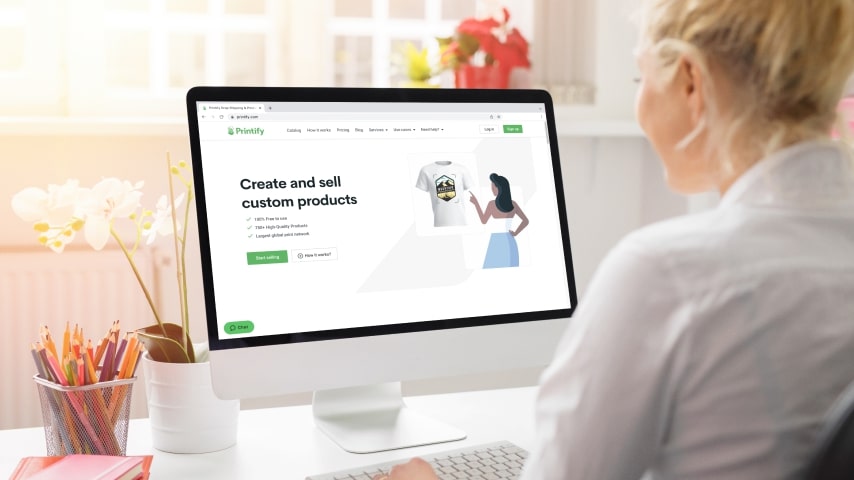 Struggling to find ways how to sell art online? Don't have art but want to sell some merch? Well, you're in luck because one of the quickest ways to start a business online is by opening an online store to sell print-on-demand products.
We're not kidding – it only takes a few minutes to sign up with a service like Printify and start adding products to your eCommerce store. This can be an easy way to earn extra cash or even have it as a full-time job.
Register, choose items from the product catalog, add your designs and publish products on a popular eCommerce platform or an online marketplace like Etsy or eBay. We have set up automated store integrations with some of the most popular sales channels – start with checking out our guide on how to make money on Etsy.
Printify is free for all starting businesses, and we'll handle all your incoming orders. This means you'll be free to focus on the marketing part of your niche Etsy shop or sit back and play Scrabble with your kids.
2. Try Affiliate Marketing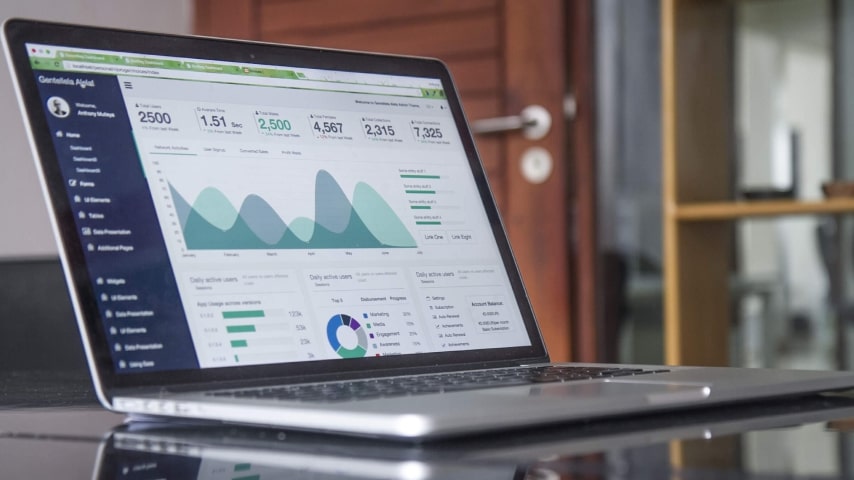 If you don't have a lot of time on your hands but spend your free moments on the internet, you might want to look into affiliate marketing. 
What is that? In simple terms, it's a way for you to earn money from advertising someone else's business and services online.
You'll need to reserve a bit of time to look up affiliate programs and successfully find the ones that align with your values and interests. Once you've settled on your choices, all you need to do is link other people to these services with a custom-generated link associated with you. 
Check out the Printify Affiliate Program as an example – sign up and share your link with others to receive a 5% commission from each sale your referrals make.
Affiliate marketing is a good option for people that have their own blogs or are active social media users.
Best of all, you can start earning money from affiliate marketing without investing your own money.
3. Become a Digital Expert
In case you have experience in the field, a relevant skill set, or a passion for such virtual crafts as digital marketing, graphic design, customer support, or others, you can try your hand at becoming a digital expert. Once you're an expert – offer your services to others. How do you become an expert?
Check out platforms like Skillshare, Teachable, or Thinkific, to learn a new craft or improve your professional skills in one you already practice. Learning sites like these will not only make studying easy but also give you a good idea of what type of knowledge is currently trending and in demand. That, in turn, will make it easier for you to choose your field of expertise.
Don't sell yourself short if you don't feel like an expert yet. You may need to take a few courses online to establish or strengthen your knowledge, but once you set your mind to it, you'll become a professional in no time.
When your mind is full of knowledge and confidence in your skills, join the Printify Experts Program and offer your services to anyone looking for help.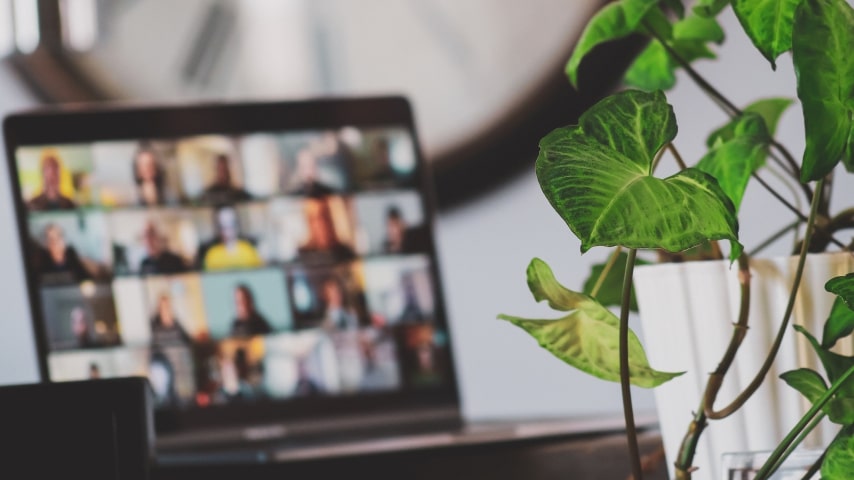 E-learning was always the natural development in a world that celebrates lifelong learning. Many of us vastly prefer the comfort of our own houses over lengthy commutes to classes and training. That is to say that whenever an exciting opportunity to learn something new from our couch arises – we'll be sure to take it. This gives home moms a chance to learn and even earn cash on their own schedule and terms.
Selling online courses is a great way to make passive income without spending much time and money. 
Finding the right subject to discuss is key to success in this field. If you don't have well-defined areas of expertise, you can find a topic that interests you and conduct thorough research to prepare for your course. 
Spend time ensuring your materials are accurate and engaging, so potential clients become loyal subscribers.
You can use several different platforms when thinking of how to make money as a stay-at-home mom by hosting a course. Some popular options include the previously mentioned Skillshare, Teachable, and Thinkific. Each platform has its own features, so be sure to compare and contrast them to find the one that best meets your needs.
5. Become a Virtual Tutor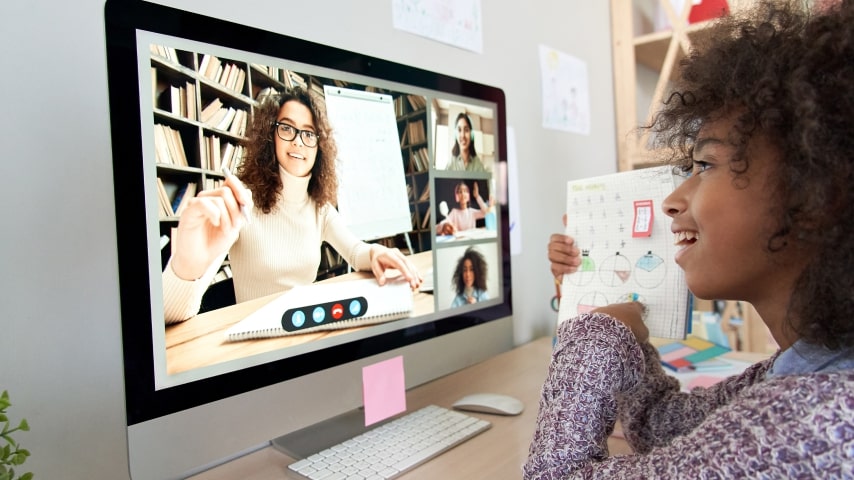 Brush up on your knowledge before you start tutoring others by taking courses, watching videos, and reading relevant articles and books. There are a lot of virtual tutors out in the field, so it's extra important for you to pinpoint a niche you can fill. 
Whether it's teaching a rare language, freelance writing, or high school math, you should find a way to make yourself stand out among everyone else.
You will need to be an expert in the subject you're teaching to be effective. We're not saying you should be a professor to become a virtual tutor, but that would make this a much easier job for you.
Find virtual tutoring jobs through online job boards or by searching for online tutoring gigs on freelancing websites like Tutor.com, Chegg, and Wyzant. As a tutor, you'll be able to set your hours and rates, giving you complete control over just how much money you make.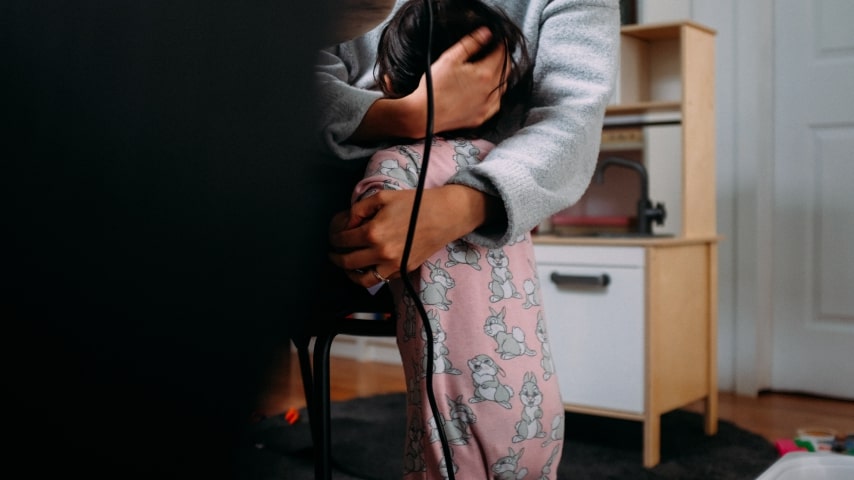 If you have spare time on your hands and enjoy the company of your own children, you might also enjoy babysitting other people's kids for a few hours or days a week. 
Babysitting lets you earn money, and you won't need to change much daily life.
A seemingly endless supply of online materials and courses sets you on a path to becoming the greatest babysitter in the world. The good news is that most sitter knowledge comes through experience, and you may already have all that's required. To start, you can go through Healthline's babysitting tips.
Work out a schedule and set the necessary requirements and boundaries. Take extra care to ensure a reliable means of contact to keep parents in the loop on how their kids are doing.
Your clients need to be people you're comfortable with to ensure a safe work environment. You can practice with your own child, as well as other close family and friends – maybe babysit your nephew or niece?
Once you've done a successful trial run, consider branching out into your local community, and you may have just found how to make money as a stay-at-home mom. Turn to parenting hubs, virtual or real-life bulletin boards, and consider posting flyers that advertise your services in your neighborhood.
7. Sell Items You Don't Need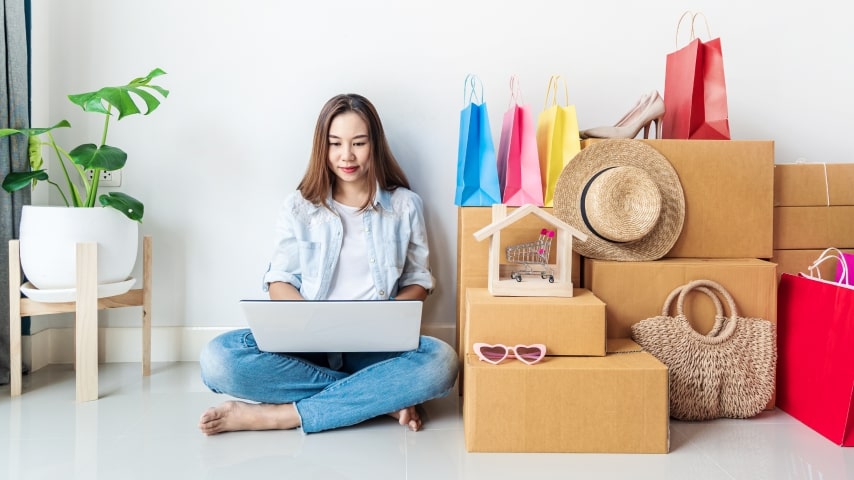 Start by decluttering your house and sorting all of your items into simple categories of things you need and things that have already served their purpose in your life. You can earn extra cash from home by re-selling the items you no longer need.
Going through your stuff before steamrolling through everyone else's is important. That said, you are very likely to accumulate a lot of lightly used items from kids that grow up too fast – most of those items can be resold to other people.
Take your unneeded items to thrift stores, host a garage sale, and sell them on your eBay or Etsy shop or through your social media accounts.
Clearing your house from unused items can bring in extra money and free up the necessary space for a home office or play area for your kids.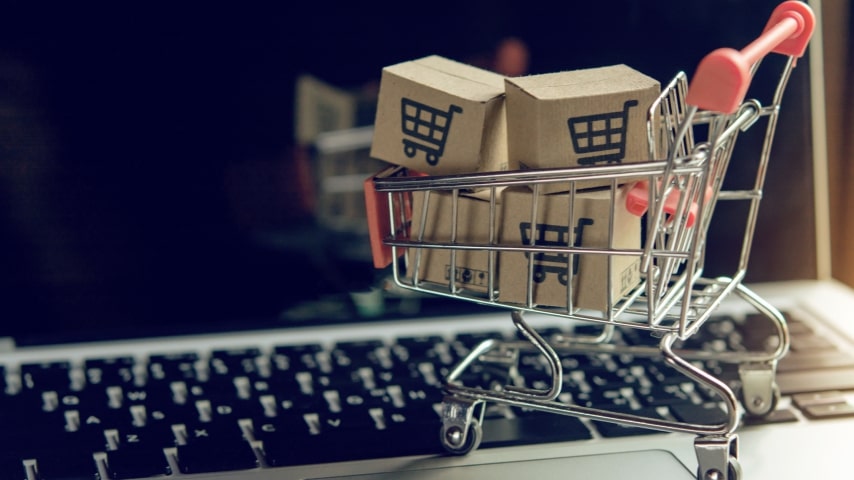 If you find yourself spending a lot of time browsing online sales apps and flea markets, you could consider flipping items as one of your home jobs.
The idea behind flipping items for a profit is easy – you find something valuable for cheap and resell it for a higher price. Similarly to how you would sell items that you don't need, you can find flippable items in thrift stores, garage sales, and marketplaces like eBay, Etsy, or on social media.
Often, people put things up for sale when they move or renovate their houses. Sellers looking for a quick way to earn by getting rid of items they no longer need allow you to buy those items with the intent to flip them for a more significant price.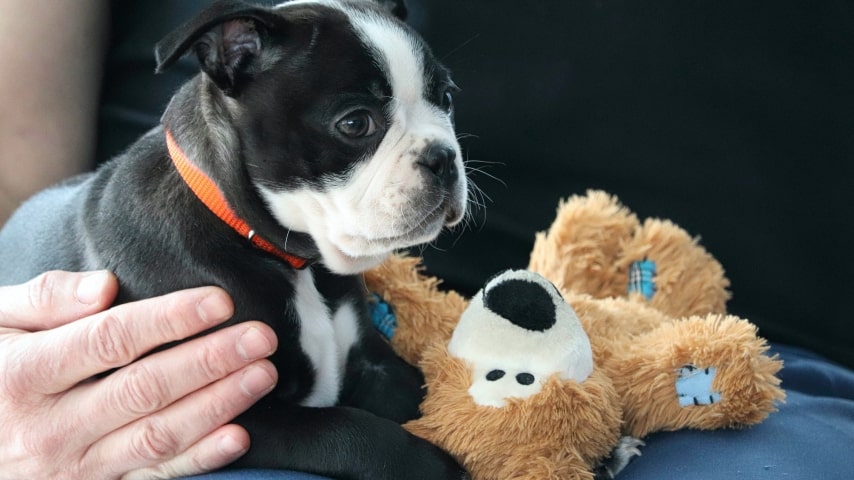 Running a pet daycare is similar to becoming a babysitter for human children. You will need to work out a schedule, set the necessary requirements and boundaries, and take extra care to ensure reliable contact to keep owners in the loop on how their furry or scaly pets are doing.
You'll want to create a safe and calm environment for the pets you plan to watch in your daycare – it's perfect if you have a spare bedroom. Your pet facilities should be clean, well-ventilated, easily accessible, and, ideally, have plenty of outdoor space for exercise and play if you pet sit animals like dogs, cats, or even turtles.
You will need to be mindful of their dietary guidelines, health concerns, daily routine, favorite games, toys, and other factors specific to each pet.
Running a pet daycare might be just the thing you need to bring in a few hundred dollars a month. Start by approaching your friends and family. If they're interested in your pet sitting services, it will help you work out a well-structured daily schedule before you list your professional pet sitting services in your community.
10. Become a Virtual Assistant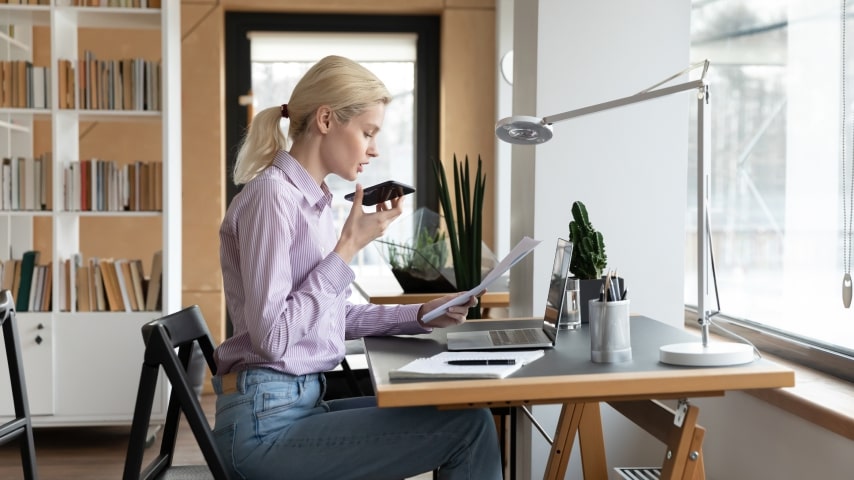 Being a virtual assistant is one of the most versatile and flexible jobs stay-at-home moms could go for. You would become an administrative professional who works remotely to support clients with various administrative tasks like data entry, managing schedules and appointments, or freelance writing and editing.
Before you take the plunge, it's important to research and learn as much as possible about the industry you're planning to join. This will help you better understand the opportunities and challenges you may face as an up-and-coming virtual assistant.
As always, you can check in with platforms like Skillshare, Teachable, and Thinkific to help you prepare for this home mom job.
11. Monetize Your Craft Skills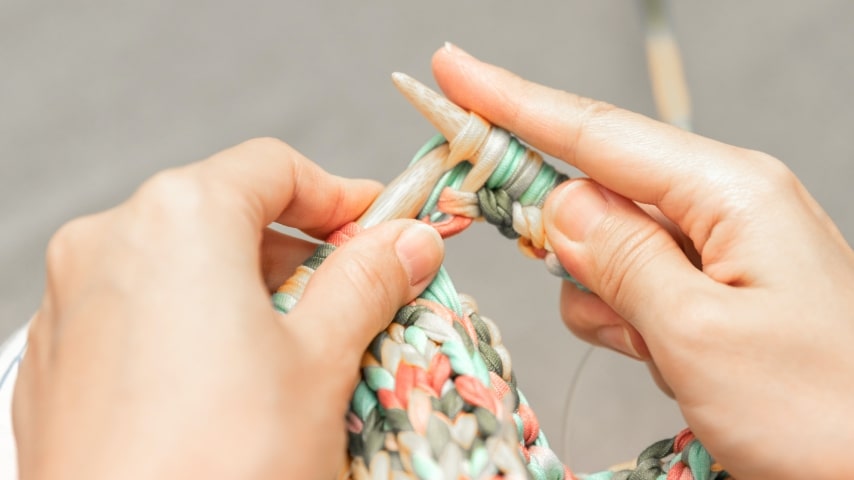 Crafting is not only fun and rewarding – but it can also be the perfect job you could ever imagine.
Your task will be to find a craft that works best for you. Do you like knitting or crocheting? Have you ever tried creating something out of modeling clay? If you don't yet have a well-defined skill or want to pick up something new, head down to the previously mentioned learning platforms Skillshare, Teachable, or Thinkific, for some quality online classes.
With a lot of practice, or maybe minimal effort, you could be bringing in the extra cash this way.  Create and sell crafts through your own blog or platforms like Etsy, eBay, or Amazon Handmade.
In the creative field, you can make money not only as a crafter of excellent handicrafts, but there's also a good number of ways how to make money as an artist.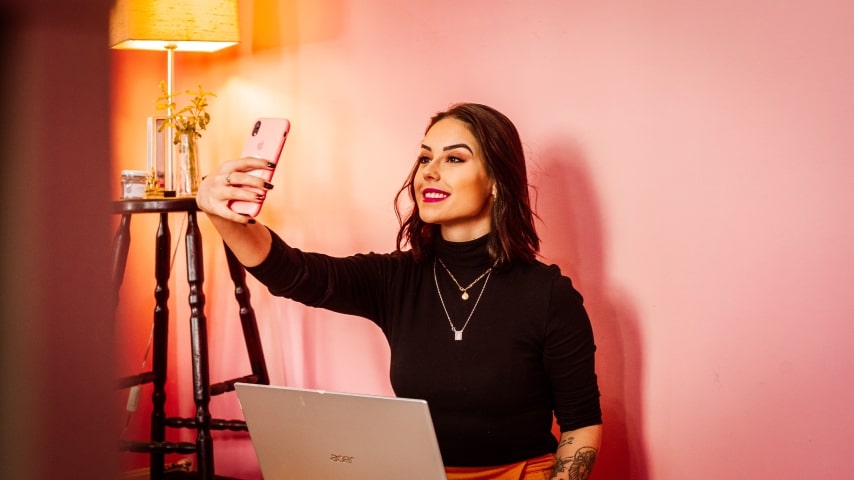 Some stay-at-home moms are well-known within their industry or local community. Some already have a strong social media presence on platforms like TikTok, Instagram, and Twitter. If you are or want to become one of these moms, you can consider turning your following into one of the most profitable and best jobs out there – being a social media influencer.
To make this happen, you'll need to produce content people want to share. Your ultimate goal will be to engage your audience to build a following.
The first thing you'll need to do is find your audience. You can't be everything to everyone, so focusing on a specific area of interest is important. Finding the right audience will make it easier to build a strong following of people interested in what you have to say.
Create quality content. If you want people to pay attention to what you have to say, you need to give them something worth reading, watching, or listening to. Get your audience hooked on your content by putting in the time and effort to produce high-quality material.
Be yourself. People are attracted to authenticity, so it's essential to be genuine to yourself if you're planning on making money as a stay-at-home mom.
13. Try Remote Work or Freelance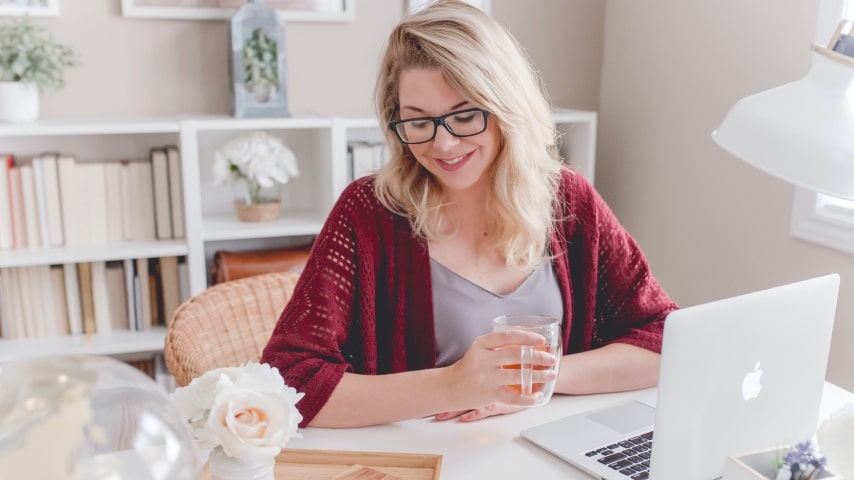 Something that can help a mom make money from home is the possibility to apply for remote jobs.
The main idea is to find something you're good at to help you make money. Look at freelance writers and designers for a good example of this type of work. Independent contractors register on online platforms with examples of their work to sway other people to purchase their services on platforms like Fiverr, Upwork, or PeoplePerHour.
If you're looking for stay-at-home ways to make money and legitimate jobs that offer a full-time income, you should also check out platforms like FlexJobs, WeWorkRemotely, or Remote.co and go through their most current job listings.
There you'll find remote or hybrid jobs and will be able to apply to be a freelance writer, translator, call center specialist, or even a director at a government facility.
Remote jobs offer a more flexible schedule, which frees up more time to give to your family. If there are perfect home jobs for stay-at-home moms that help you prioritize family, you are more likely to find them through remote work.
14. Market Testing and Research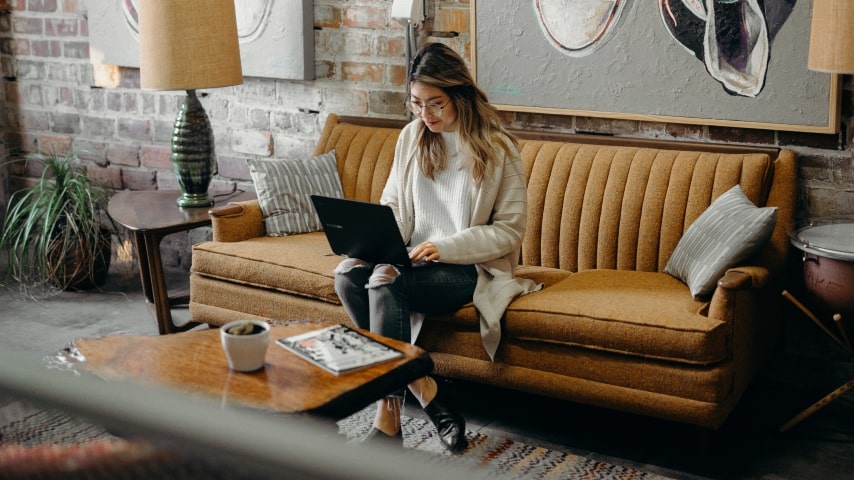 Market research is a large industry with various options depending on how much time you have on your hands. It can become your full-time job or serve as a very casual way to earn some extra money on the side. For example, you can participate in online surveys, website testing, or take part in more involved research studies.
To start small, participating in online surveys is a quick and casual way to earn. You can sign up with some more trusted survey websites like Survey Junkie or Swagbucks to earn gift cards or cash. It's important always to be mindful of the personal information you're providing to any sites that deal with data collection.
Website testing is another great way to earn some extra cash. These services are usually carried out through a company explicitly focused on website testing. You can check Indeed or GlassDoor for relevant job listings. As a website tester, you'll need to complete a set of tasks interacting with a specific website and provide feedback on your experience.
Universities or other research organizations usually conduct research studies and often pay quite well. If you're interested in participating in a research study, you can usually find out more information by contacting relevant organizations directly.
15. Become a Stock Photographer or Videographer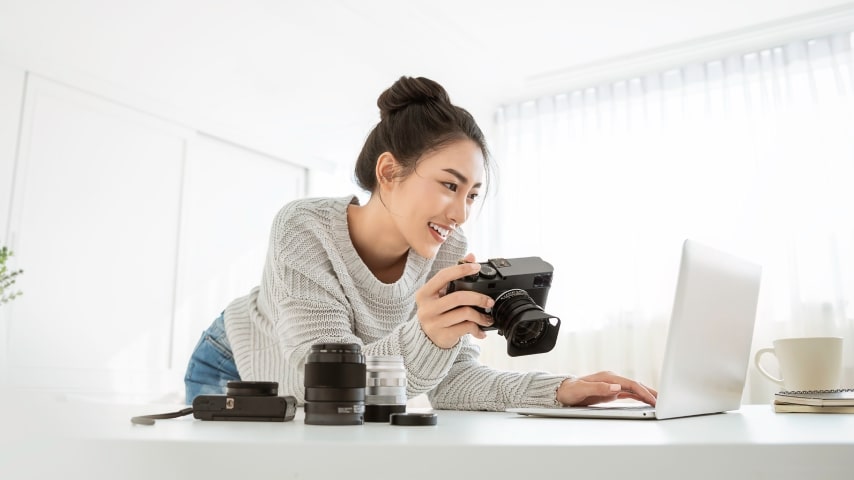 If you have a passion for making photos and videos, you could make money from selling your material as stock visuals.
To succeed in this field, you'll need a good eye for composition and lighting to produce eye-catching and engaging material. You'll also need to be on top of current trends to know what type of photos and videos are in demand.
To make things easy, create a portfolio to showcase your work before you go through platforms to sell it on.
Stock photography and videography will have you selling your photos and videos to companies or individuals who can use them for their purposes, such as marketing, website design, or comedy late-night shows. Platforms like Shutterstock or Getty Images & iStock help you get noticed, connect with potential customers, and get paid.
Any stay-at-home parent has many options to bring home the bread, regardless of whether you're looking for a stable income or just some extra cash to earn on a lazy Saturday.
Make money from being a freelance writer, create stock material, and sell new and used products on your Etsy shop. Participate in e-learning as a tutor, become a virtual assistant or social media influencer, join market testing, and babysit someone else's kids or pets. Maybe your calling is doing odd jobs like being a mystery shopper? You can do all of those things!
With Printify, you can start a print-on-demand business, become an affiliate, or earn from being a Printify Expert.
Making money as a stay-at-home mom on your own schedule is a freeing experience, and finding easy ways to make money will give you a lot more time to enjoy your life and maybe even reserve some extra nap time.
Share the article
Topics