7 Steps to Write a How-to Guide (With Examples)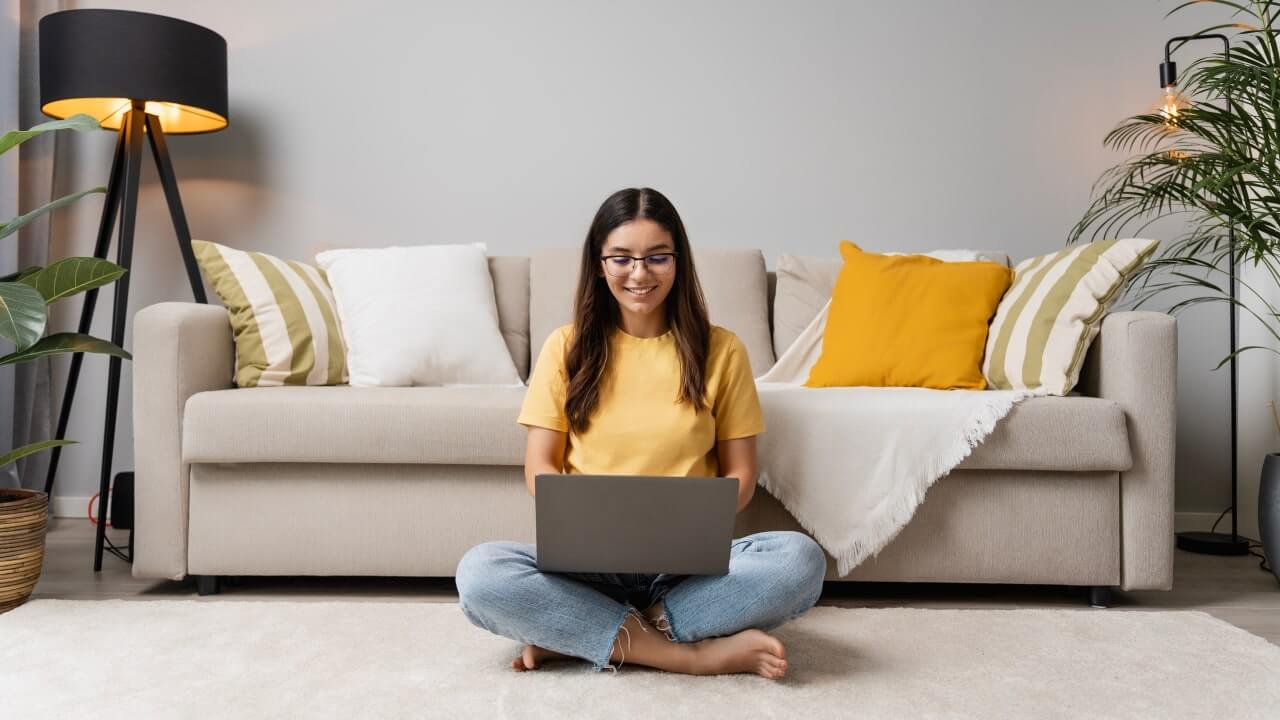 Creating good and effective how-to guides can stump even the most seasoned writer, affiliate marketer, or online entrepreneur. It helps to know that there's always a trick to every trade, and we are here to reveal it.
Follow our seven step-by-step instructions to write a practical how-to guide with relevant information, relatable content, and high online visibility. Finish with our how-to guide examples for inspiration.
This article. It's an informative piece of written instructions that teaches a new skill or highlights important complex information. 
Most how-to guides use step-by-step instructions to make the content actionable and easy to navigate.
Let's use this guide's 7-step approach as an example. Each step defines a topic of discussion and gives the reader an idea of what they can expect to learn and explore further.
Researching and anticipating reader needs

Outlining the topic and step-by-step process

Optimizing content and search engine visibility

Creating organic and visually appealing media

Engaging with the reader from their perspective

Increasing conversions with website link-building

Updating your guide with up-to-date information
All of these are essential for creating the best how-to guides. They enable readers to navigate information in a logical order, follow actionable steps, and maintain visual clarity.
How-to guide examples range from a quick process summary to detailed and technical steps with numbered lists and visual aids. They are helpful in various situations, including:
Customer support information

Installation and set-up instructions

Finance and shopping advice

Skill and hobby tutorials

Cooking and recipes

Fitness and health tips

Video game simulations
How to Write a How-to Guide in Seven Easy Steps
These seven steps outline how to create how-to guides with efficient planning and a clear structure, but this isn't a writing class. The main point of this guide is to teach that online communication requires more context, media outreach, and digital literacy.
Step 1. Know Who You're Writing For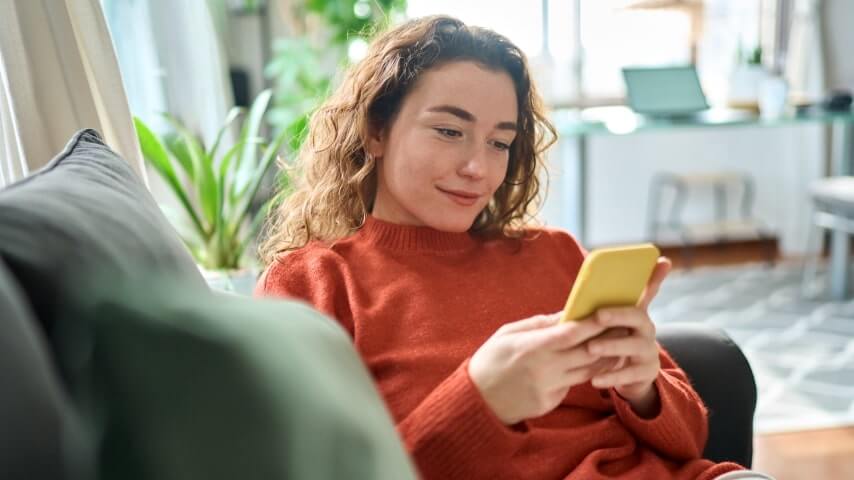 To know who you're writing for means knowing where to start. What is the first thing that makes someone stop and say, "It will probably take less time for me to just Google the answer"? These issues – known as pain points – can serve as the subject of your guide.
Researching your target audience becomes the main priority of finding relevant pain points. The better you get to know your readers, the channels they use to interact, and what they share in common, the better you'll understand how to appeal to their needs and expectations.
Try to understand your target audience by researching and anticipating reader needs:
Find user-generated content
Start with online community forums that have open discussions about the topic. Forums like Quora, Reddit, and Facebook Groups will define the problem subjects. Identify common themes, misconceptions, or worries that are brought up most often.
Interact with users directly
When working online, you will gradually develop a network of people who share your interests, whether through social media channels and mutual followers or your customers and clients. Ask for feedback, what their priorities are, and what limits their future growth.
Apart from user-generated content, use keyword research to learn how people search for information. Keywords are words and phrases users type to find what they're looking for. Analyze search results to align with user intent and search behavior.
Step 2. Understand the Topic Thoroughly
As a writer, you don't have to be an expert on the entire subject, but you must have experience compiling relevant information. The effort will eventually form your text.
Knowing where to look for related topics is crucial, whether through online forums, search engines, or other sources. Pick the most valuable information that directly helps your audience, and your article will slowly start coming together around what matters the most.
Outlining the topic and step-by-step process:
Highlight the main points
Recall the process in full and list the most essential points the audience must know. Divide each distinct step to develop the scope and length of the guide.
Narrate the how-to process
Follow your steps and fill in the gaps. Use an active voice to engage the audience and refer to the main point to help the reader understand and visualize a logical sequence.
Guide the reader with appropriate keywords that align with their existing knowledge and user search terms. Make keywords stand out and answer common questions in FAQs.
Research related written text to enrich your outline, study the writing style, and find useful sources. Look for additional tips that could add more value.
Fact-check your article with reputable sources – expert opinions, popular books, statistical data, etc. Use only up-to-date information and backed-up claims.
Step 3. Don't Forget About SEO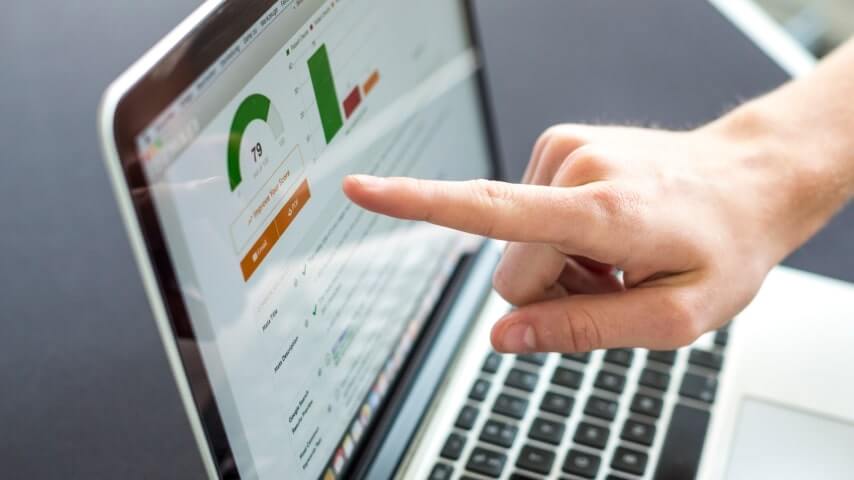 Search Engine Optimization (SEO) refers to increasing search engine visibility so your guide ranks higher and finds more readers in search results. Good SEO translates into increased website traffic, stronger brand awareness, and higher conversion rates.
Improve customer experience with relevant keywords. Take advantage of tools like Google Trends, Ahrefs, and Semrush to optimize your content, tags, and meta descriptions. Include keywords organically, making them a cohesive part of your guide.
Find ways to optimize content and search engine visibility:
Prioritize high-quality content
In the age of generative AI and machine learning tools, prioritizing quality over substance is more important than ever. One well-researched and thought-out guide will be more valuable and visible to search engine algorithms than five guides copied and reformatted from existing text.
Create heading hierarchies
Headings are a valuable tool that helps users and search engines navigate through the text and track information. Use a primary heading for the title, secondary headings for distinct topics, and tertiary headings to create actionable steps.
Optimize for mobile devices
Mobile phones are the primary devices used to search for information online, whereas most articles are written on a much larger screen. Make your website mobile-friendly by refraining from long paragraphs and using plenty of white space and bullet points to create digestible information.
Step 4. Include Different Media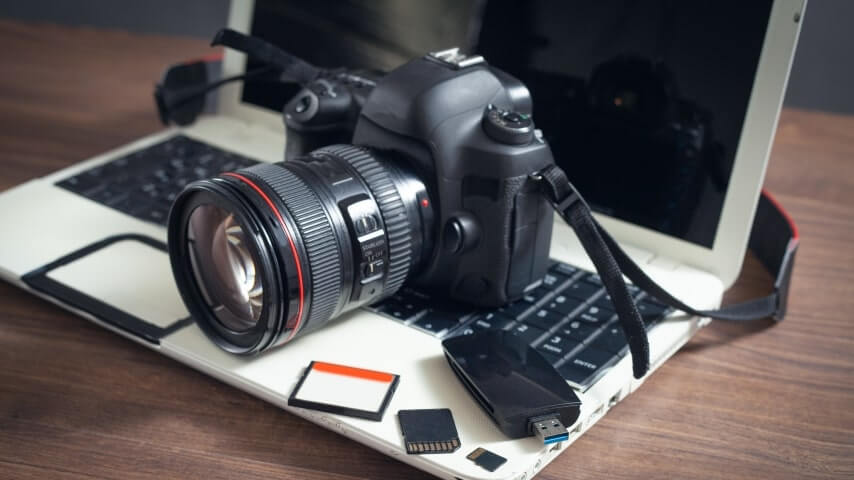 Multiple types of media offer users more accessibility via visual content, increase brand professionalism, and improve search engine optimization from images and media links that naturally increase search rankings.
Create content with organic and visually appealing media:
Add images like step-by-step screenshots, process infographics, or branded icons to help readers understand the process and give your brand a visual identity.
Implement text-to-speech and alt-text tools to help users with accessibility needs. If you have any previous recordings, such as related podcast episodes, you can link to those as well.
Effective how-to guides offer quick video run-downs and annotated walkthroughs to expand on the subject. Use gifs and animations to add more color and excitement.
Step 5. Read It as a User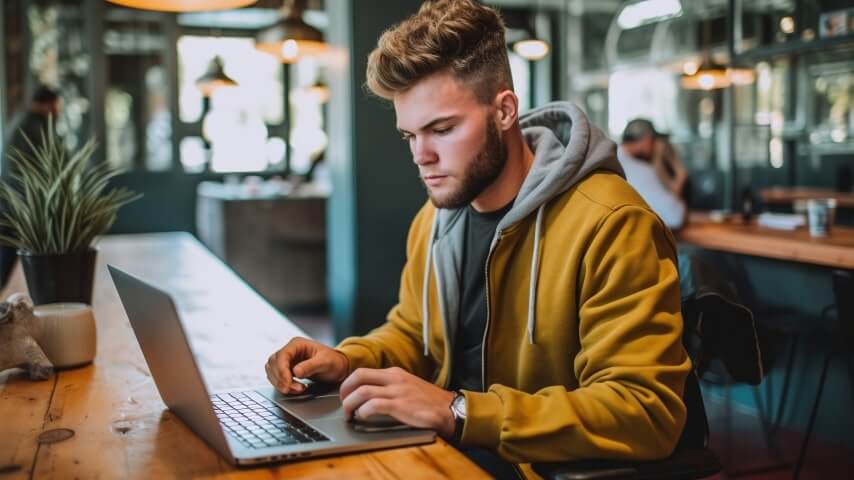 Perhaps the more important step to make sure your writing is relatable is taking the reader's point of view. Understanding why a reader wants to learn something new will help you write with empathy, meeting their needs and expectations.
Outline needs and engage with the reader from their perspective:
Clearly outline the benefits
What makes how-to guides important is that they positively impact the reader's life. Instructions should always emphasize the benefits of putting in the work, whether it's a simple list of steps to create an online account or a complex series of chapters to learn how to build a website.
Define levels of difficulty
Even if you outline everything clearly and add as many details as possible, your audience might still get overwhelmed. Guide the reader through complex tasks by outlining common problems and giving realistic expectations of difficulty.
Write with meaningful intent
What makes a text meaningful is the author's personality. Adding your unique perspective through comments and anecdotes is intuitive and helps develop an audience relationship, making the whole process more engaging and easier to digest. Pronounce your humanity.
Step 6. Include Internal and External Links
Placing links in your how-to guide helps maintain good SEO and improve user navigation. Internal and external links are both essential but serve very different purposes. Writers insert links in a text to make an organic user experience and limit long-form URLs.
What is internal linking?
It's links in your content that lead to other articles or pages on your website. This helps the reader navigate to relevant pages without using menus and searching for information manually. Examples include contacts, about us, and landing pages. 
What is external linking?
It's links in your content that lead the reader to a different web domain than your own. Examples include linking to academic resources, statistical sources, or sharing articles that offer more authority or explain the subject matter in more technical terms.
How external and internal links benefit your how-to guide, increasing conversions with website link-building:
External links allow you to not only include more data but also develop authority through association. In turn, future content creators may use your guide for external links on their websites, increasing your reach to a broader audience.
Decrease user bounce rates
Providing relevant internal links that fit the same target audience will encourage users to stay around longer, increasing SEO and customer loyalty.
Step 7. Review Your Blogs Regularly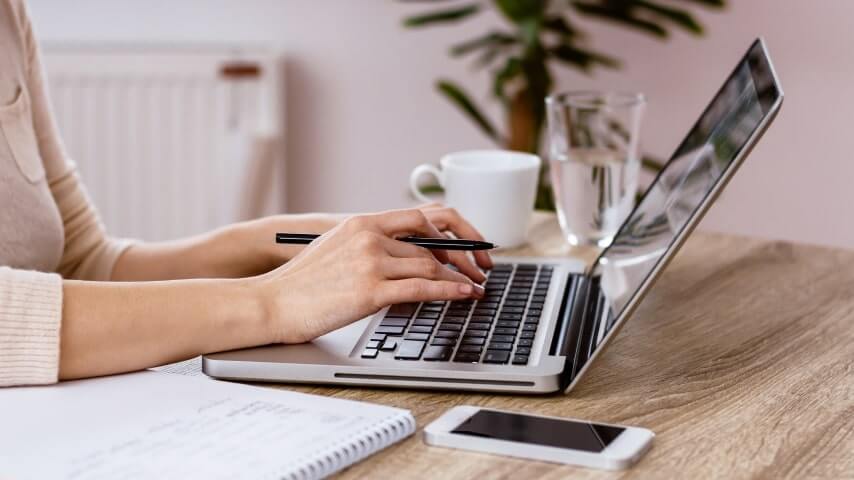 Every source of information online, including this guide, may not survive the passage of time. Somewhere down the line, another writer will look at these words and update them with new information or scrap the written piece entirely. This is a natural process.
Maintaining an evergreen product means regularly updating your guide with up-to-date information:
The first thing to look for is whether readers have any unresolved questions or problems that your guide should have addressed. Add any needed information.
As your writing skills improve, don't forget to check the how-to guide to see if your new experience can help improve the language, content structure, or page layout.
Online user behavior is ever-evolving. New trends might introduce higher-value keywords that can drastically improve search engine visibility when added to your text and headings.
Check frequently to fix any broken links from defunct web pages. Consider publishing the same article under a new URL, with present dates, to increase the guide's longevity.
Sum It Up and Create a How-to Guide Template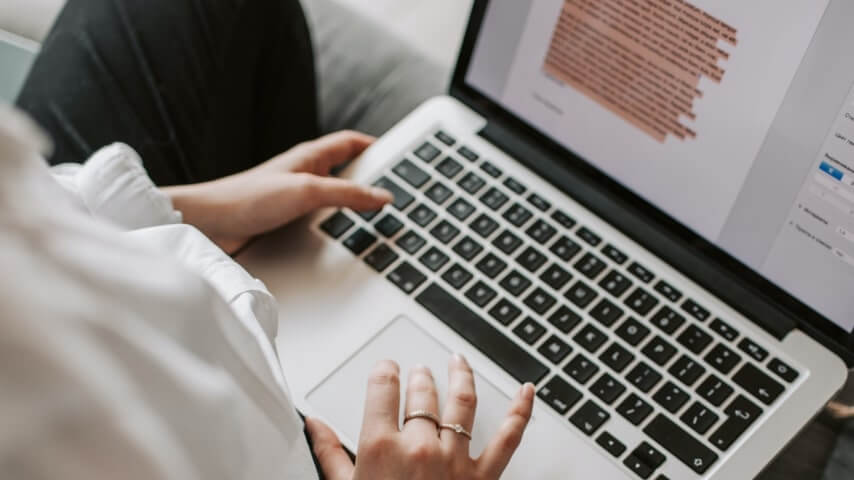 Now that we have a general overview of how to plan an effective how-to guide, let's explore how to start.
To create an outline, research the topic and target audience first. Find related keywords and use those in the title and headings, as well as writing prompts under each section.
Note: Save your external resources for linking purposes and definitions.
The introduction should first and foremost refer to the reader. Make it short, memorable, and catchy.
Explain the value the reader will get from reading further than the headline.
Briefly cover everything the reader will find in the article, creating a small summary. Add a table of contents at the very end if your guide is longer and has multiple sections.
Use secondary headings to introduce the concept and any technical definitions. Then place tertiary headings to list distinct ideas and related advice about the concept.
Use bullet points and other writing techniques for visual clarity. Plan each section so that it has actionable steps, detailed instructions, and relevant examples.
Here's some more advice when creating a template:
Don't stray too far away from the main topic

Use active verbs and refrain from passive voice

Emulate others but don't plagiarize or steal

Feel free to edit the outline as you begin writing

Get free grammar software to streamline editing

Include an FAQ before the conclusion to boost SEO
The conclusion answers the introduction. Don't add any new information that you haven't referenced previously. Simply make a quick summary of all the relevant content.
Become a Printify Affiliate and Write POD Blogs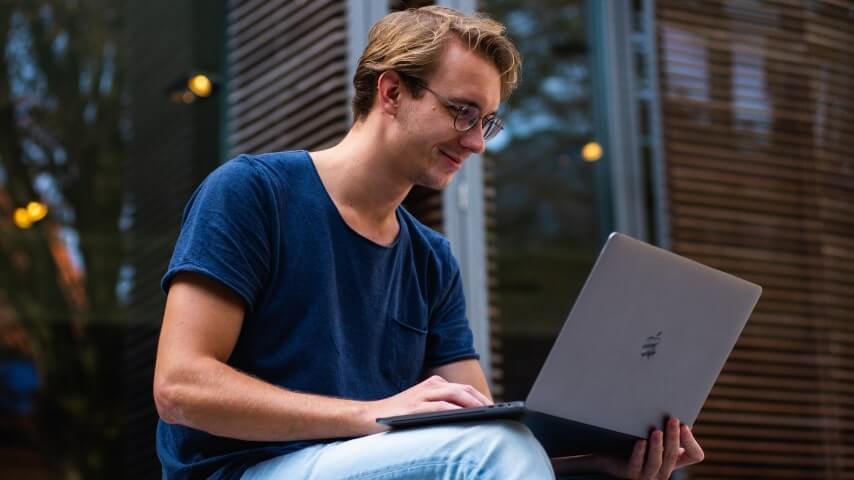 Monetize your writing skills by becoming a Printify Affiliate.  Create valuable blogs to help designers, merchants, and entrepreneurs develop their own merchandise and make money with Print on Demand. 
Check out the Printify Affiliate Program and sign up with a simple form – we'll get back to you in a few business days. You'll be able to earn a 5% commission for each sale your referrals make, get a unique affiliate link to add to your blogs, and have unlimited earning potential.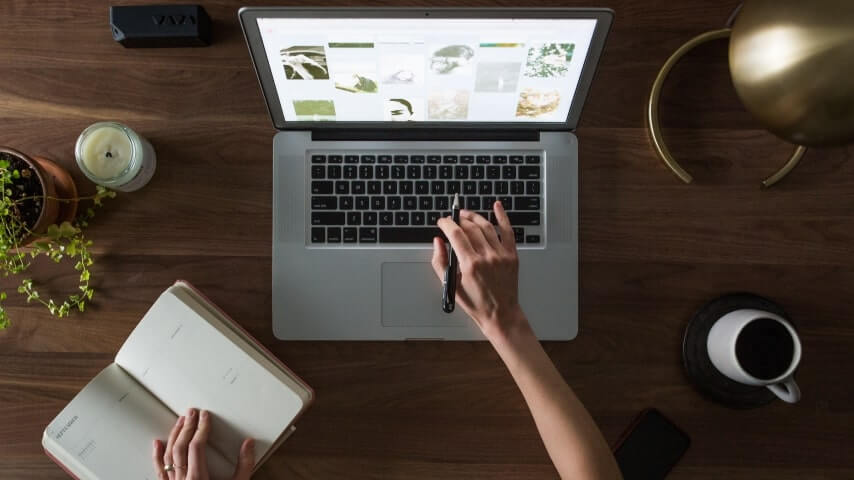 Here are some of our own how-to guides that you can learn from:
This step-by-step guide is about planning and launching a print-on-demand business, including relevant industry definitions, the company background, and transparent pros and cons.
This blog post covers the intricacies of different business models for creating apparel, clear step-by-step instructions from business plan to execution, and additional resources.
This guide is about a popular topic, introducing multiple ways to make money online. It includes a slew of practical internal and external linking examples.
This guide introduces a particular niche to relate to the target audience and their needs.
The guide details creating all-over-print shirts, starting with direct instructions and leading to helpful advice and examples.
Creating effective how-to guides can be difficult. You need to compile a large amount of knowledge into a single cohesive text while making it visible to an online user base. Streamline your process by planning ahead, creating a template, and following our list of best practices:
Know your target audience
Research the topic thoroughly
Maintain good SEO practices
Use different types of media
Take in the reader's perspective
Add internal and external links
Keep the guide up-to-date
Make money from writing blogs by joining the Printify Affiliate Program – sign up or log in to your existing Printify profile. Reach out to the Printify Affiliate Manager for additional help: [email protected]
Share the article
Topics