How to Create Products That Sell With Designious and Printify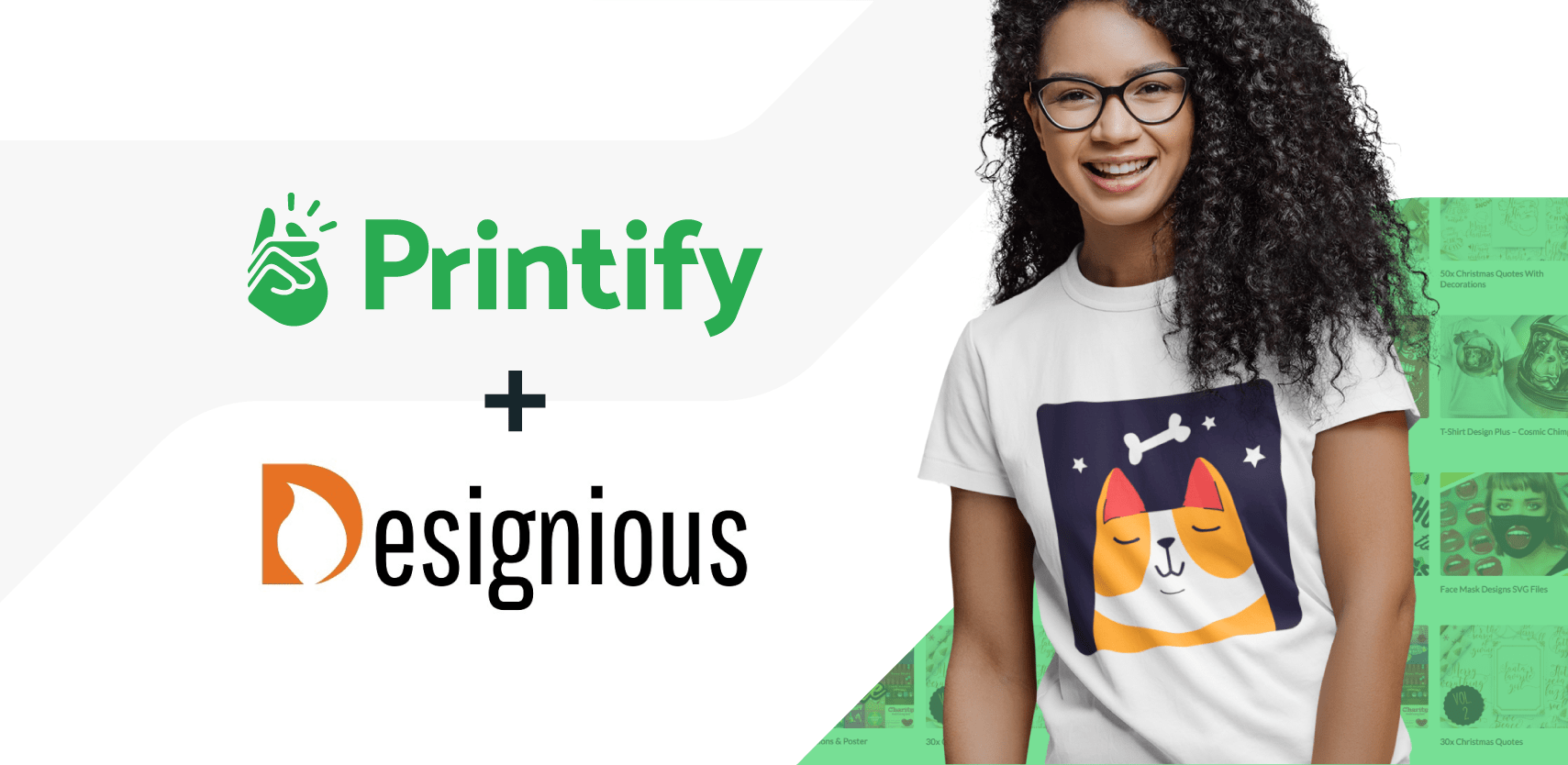 Starting a small business today is just a few step process, and launching a Print on Demand store is one of the easiest ways you can start. All you have to do is to create products that others like. Launching your own online store or opening an account on marketplaces like Etsy or eBay is a great way to start your entrepreneurial journey and display your products. 
But how do you find great designs if you lack design skills? This is where Designious.com comes to the rescue. 
As a Designious member, you can have access to a large library of ready-made designs that you can upload right to your shop, and with just a few clicks, you can edit them. Changing texts, colors, and moving the design elements around is easy, both in the online editor or your favorite software editor. 
If you are looking to create your own designs from scratch you have access to over 20.000 design elements and fonts you can use to create your next winning design.
Let's get started and let's see how we can create great products.
Research is one of the important steps of the process that is, many times, overlooked. Start with researching the best selling designs on Amazon or other marketplaces. Read the reviews and comments and see what people have to say, pay attention to the bad reviews – maybe there is a way for you to improve it. 
Find a tribe of people or small communities that you will serve with your products. This is important as they can turn from customers to ambassadors. 
Is there a large audience for my products? If the answer is yes, that's great. But too much competition might hurt your margins as advertising might be expensive. Having the right balance between a large audience and low competition is the sweet spot.
Another way to look at our design process is to find trends we can follow. For example custom face masks. This is a product that for the moment sells well but in the coming months of 2021 might slowly fade. Sometimes riding a wave is great but don't rely only on it.
The best way to start creating product designs is to find a niche for your store, based on your research and trends. To make it easier start with 2-4 niches and see what works, but please make it something you like.
Experimenting with different designs and products is a must to cover what your potential customers want.
You don't have to be passionate about it, but it takes time to research and create a good design so why not enjoy it and learn along the way.
It can look something like:
Based on the table above and our research, we've decided what our niche is, now we must have an idea of who our target audience is.
The profile of our potential buyers is important as it will decide how to market our designs and where we will find these people. Also the copy we will write will be tailored to their hearts and ears.
Who will buy this product? Definitely not the kids, their moms most likely (and sometimes the dads too :)). So our marketing and advertising should target moms with kids that go to soccer.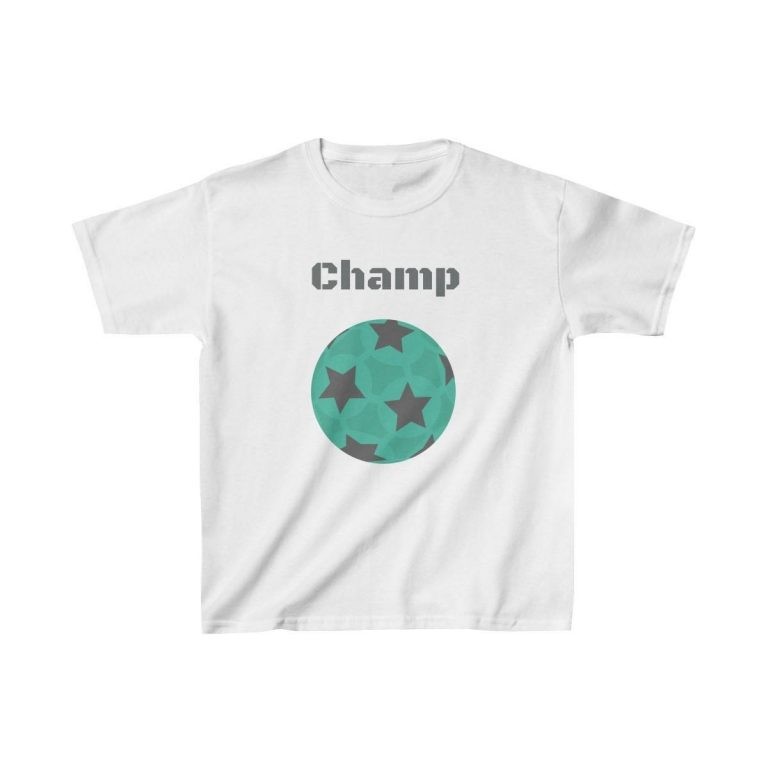 Who will buy this product? Here we can target people with cats who also like funny content, e.g., memes. For example, our pillows can be personalized with a cat photo and the funny texts we create to be added to them. 
Another way to think about it is that it will be offered as a gift to a cat owner.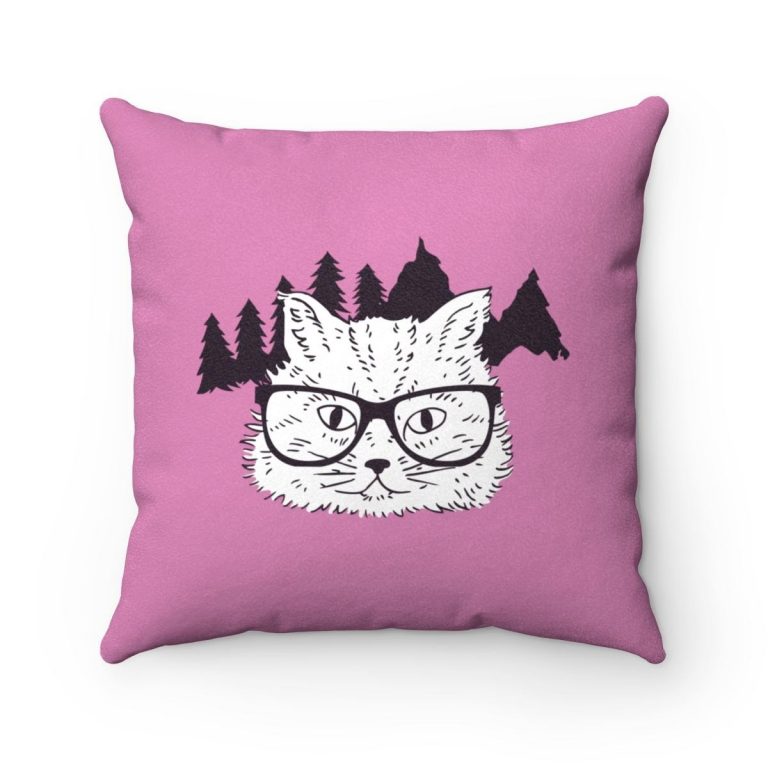 Who will buy this product? People that traveled to a certain city and they would like to have something that reminds them of that. Rome, Paris, London, and many other cities are always talked about. Depending on the design, the product might become a conversation piece.
People who want to offer it as a gift to friends or family.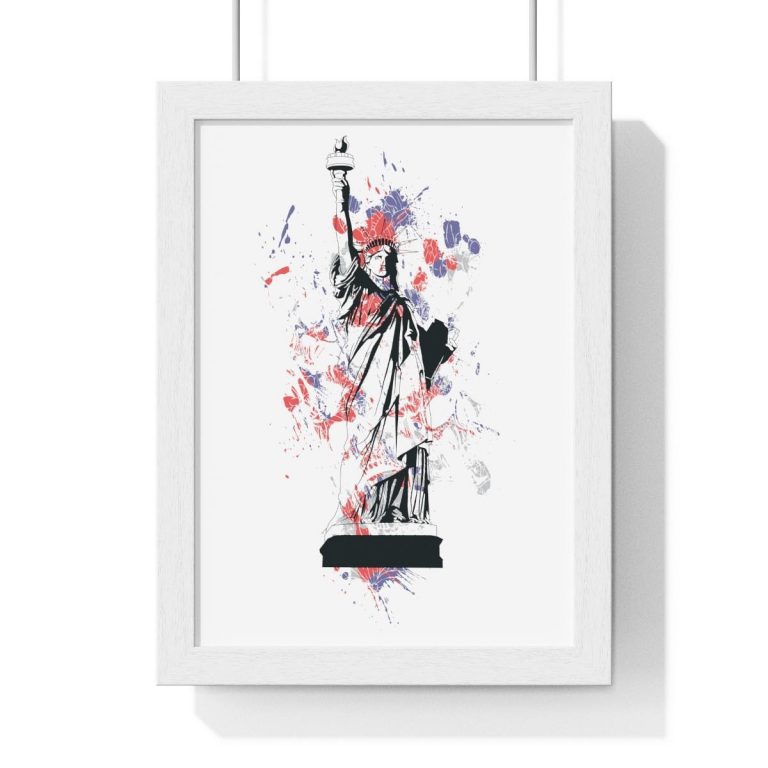 You can use the Designious library for any product you think of, from hoodies to t-shirts but also laptop sleeves and mugs. You can use our ready-made templates and upload them directly to your Printify account on any product you think of. Most of our t-shirt designs are used on clothing, but we have customers that use them on mousepads, posters, or backpacks.
You can edit the ready-made designs, change colors, texts, or swap elements to create something new, which we always recommend. Bring your own ideas into the design and make it better.
You can also start from scratch, use a central element from our library, and create something new, get inspired to design your own vision of the product.
Our first step in creating the products is to find the right designs. Once you sign up for one of our memberships browse the library or use the search field to find the desired design. Once you see a design you like click the download button.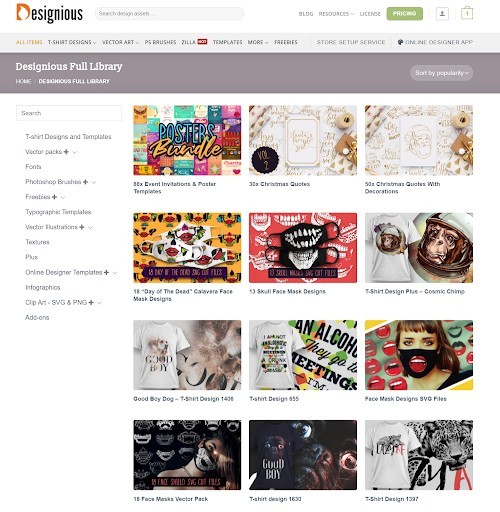 We provide several files for each design, vector and high-resolution png files. If you want to edit the design, change text or colors you can do that in your favorite software. 
If you want to upload the design as it is use our high-resolution png files.
Head back to your Printify account and click Add New Product and then click the Start Design button. In the Design Editor on Printify click the Add your design button and upload the file you downloaded from us.
You can adjust the design, add texts or add new files in the editor. Once finished, publish your product and you are ready to sell.
Thanks to our research we have an idea about who we target to purchase our products and we will write product descriptions for them, creating copy that turns visitors into customers. Use visual imagery about the benefits of the products, how will they feel using it, or how will it look. 
Add your product's features to your description and also instructions on how to use it or clean it. The more details you offer the better your product will rank in results.
Crafting good product descriptions will help you stand out from the competition.
With the help of Printify's Mockup Generator, you can create great photos you will be using for your product listing. Furthermore, the mockups help place the product in real surroundings.
Display at least 5 photos of our product from different angles and place them in different scenes to give your visitor a better idea of what they are buying. 
If you want to take it a step further ordering samples and creating your own photos, this will differentiate your store and bring that authentic vibe to your product line.
With a bit of time and inspiration, you can start a POD business from the comfort of your home from your computer in no time. Putting together the resources we've presented here is a no-brainer in launching a product line with great designs that can generate profits and offer a world of opportunities.
Create and Sell Your Own Designs!
Share the article
Topics