How Printify is Handling COVID-19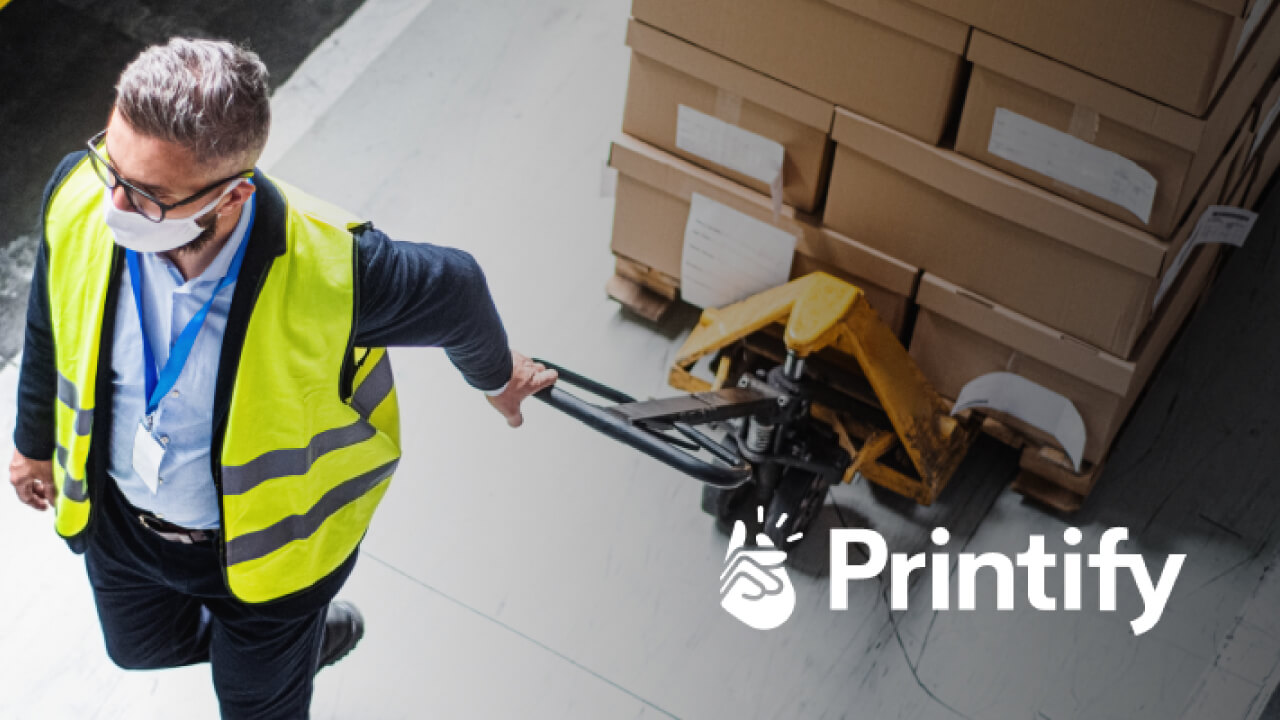 Summary:
We care about our people
We've made serious process changes
Thank you for your patience
We Care About Our People
Everyone involved in the print on demand ecosystem knows that the winter holidays are peak season for sales. However, things have been turbulent lately. With the scourge of COVID-19 ravaging the various nations of the world, numerous businesses were forced to reduce staff hours, lay off employees, or even close. With families to feed, bills to pay, and the other necessities of life pressing in on already stricken individuals, many turned to eCommerce as a potential solution.
As these online ventures solidified, that surge in online entrepreneurship resulted in Printify experiencing a printed item volume much higher than we were prepared for. In June 2020, we saw the equivalent of 127% of our previous December holiday business volume – roughly 4x what we experienced in the last June. It was far beyond our wildest expectations.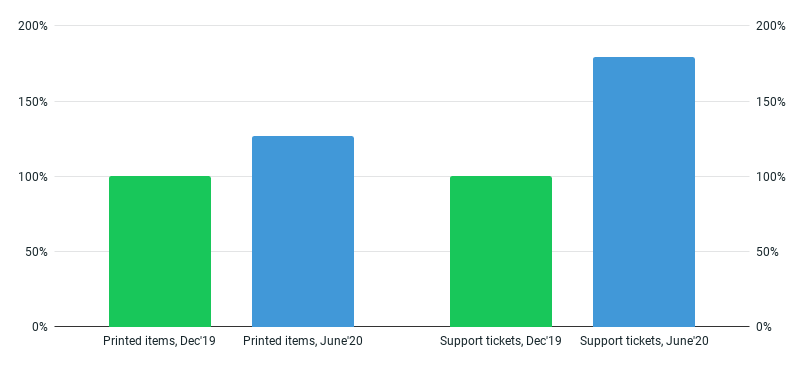 Then, during that flood, several of our key print providers shut down. Now, we managed to continue business during this peak period, due in large part to releasing an order routing feature in April; moving products away from print provider closures. So far, over one hundred thousand items have been redirected and sent along to production.
Additionally, numerous shipping services were hamstrung by logistical realities like shipping restrictions, limited airfreight/ground shipping services, increased scrutiny at the border crossing, distribution centers being overwhelmed, employees sickened, and policies like social distancing reduced physical productivity.
All of these lapses combined to result in a hurricane of print on demand vendor suffering. Production times skyrocketed, shipping took forever, certain products were removed from the catalog without warning, requests for assistance weren't answered promptly, and multiple other relevant concerns. For these and other relevant reasons, we here at Printify apologize. But that's not good enough, is it?
We've Made Serious Process Changes
Our mission is to help merchants make more money with less effort. Unless action was taken, and soon, that mission was in jeopardy. The sentiment was reflected by you, our merchants; we had a staggering 179% increase in merchant support inquiries through June relative to the last holiday season in December. Something had to be done. So, a couple of weeks ago, we took some drastic action. 
Every single Printify employee (including our CEO James), underwent training as junior merchant support agents. Then as a team, we went through those merchant support tickets, one by one. This all-hands-on-deck approach was effective, but unsustainable save for short busts. After all, these volunteers had other duties.
At the moment, we've increased our merchant support staff from 37 to 66 (+78%) agents relative to the beginning of this year and are still actively hiring. 
As for our supply network, we're pleased to announce the addition of six new print providers over the last few months: Duplium, Print Pigeons, SwiftPOD, The Print Bar, Drive Fulfillment, and Stoked on Printing.
These developments mean that moving forward, we'll continue focusing on robust fulfillment, better geographical coverage, improved capacities to route orders in case of local production deterioration, reduced production times, and more unique products in the catalog. Furthermore, we are actively prioritizing providers with multiple facilities across several geographies to be better prepared in the future.
On top of these effective changes, we've introduced a number of key features to improve our ability to help merchants succeed:
Overall, this has been a uniquely trying time for everyone involved. So far, we've weathered one storm by banding together – gaining some valuable insights into what the future looks like. We're well aware that further action is necessary, but we feel confident in our ability to cope given the lessons we've learned along the way. While there is the massive business spike of the winter holidays coming, we feel we're adapting and preparing adequately.
Thank You for Your Patience
To every merchant that has reached out, your words are being heard. Please know that we're working diligently to minimize risks and outside impacts on your operations. Thank you so much for your patience. 
Wishing you and your business the best,
The Printify Team
Share the article
Topics