Selecting the Best T-Shirts for Printing. What Are Your Options?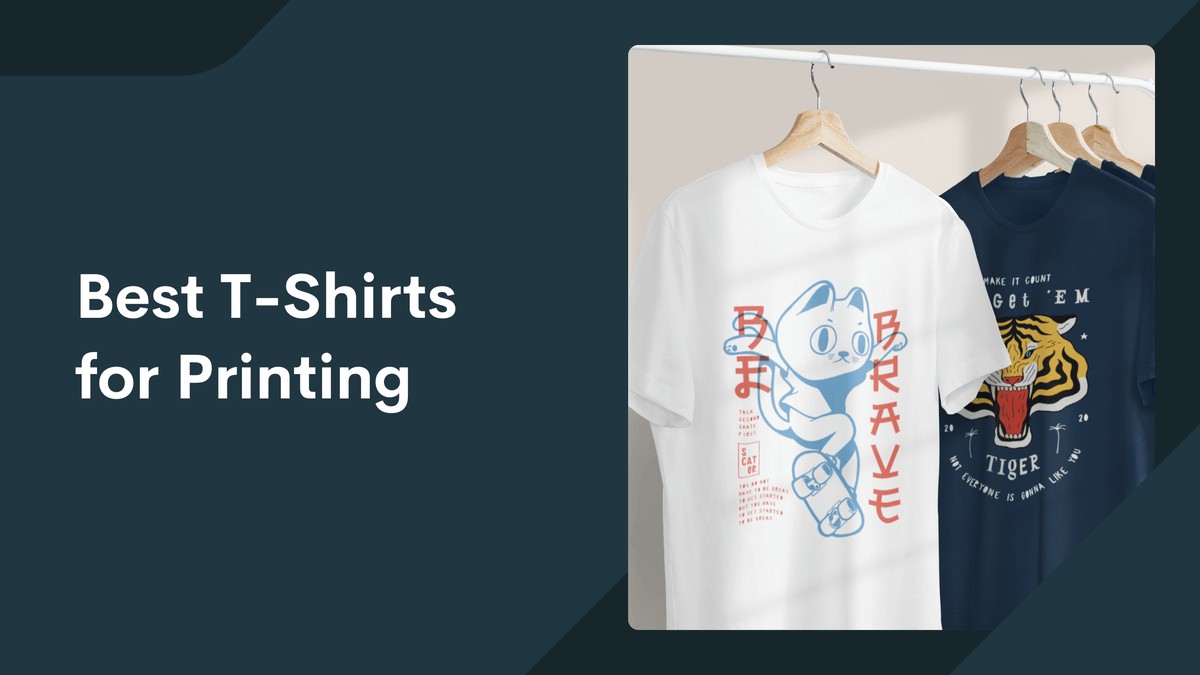 There seems to be an infinite variety of products available for garment printing, which is as great as it can be overwhelming. 
Even if you set your eyes on a single product category, there are still hundreds of variants to choose from. You may see brands and styles you've never heard of with similar prices and wonder – how is a Stanley Stella STTU755 different from Gildan 2000? 
Fear not! We're here with helpful information and a list of the best t-shirts for printing that will lead you to select the perfect option.
What Are the Best Quality T-Shirts for Printing?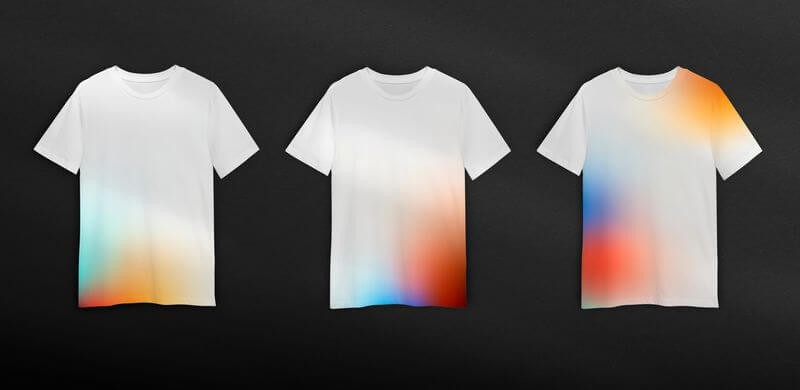 While you can create custom t-shirt designs from casual to formal, your designs are not the only thing that gives these shirts a stamp of quality. 
We'll look at high-quality blank t-shirts for cotton-based printing and take direct-to-garment prints. We also offer a variety of polyester t-shirts that will give you stunning all-over sublimation prints. 
Remember that a shirt and a design should complement each other, and the quality of one will affect the quality of the other.

That said, the print quality on a t-shirt depends more on the print provider. A direct-to-garment print should look opaque if the shirt is made from 100% cotton and has a high stitch density. If the shirt is a mix of fibers, there's a bigger chance that the opacity will decrease, giving you a more worn-out and vintage look.
High-Quality Blank T-Shirts for Printing From Printify
Have most t-shirts let you down? Maybe the fabric composition or the DTG printing just wasn't right? To find a good quality print on demand t-shirt, you should research the market and test various shirt options. 
Printify has assembled a selection of good quality print on demand t-shirts in a wide range of colors and all promising stunning DTG printing to make things easier for you. We're always searching for the best print providers and the highest quality blank t-shirts for printing so we can bring these offers to you.
You'll find high-quality shirts with short sleeves, a soft feel, and even a tear-away label. We have athletic heather and tri-blend t-shirts. Let's look at our best t-shirts for your clothing brand and custom t-shirt printing.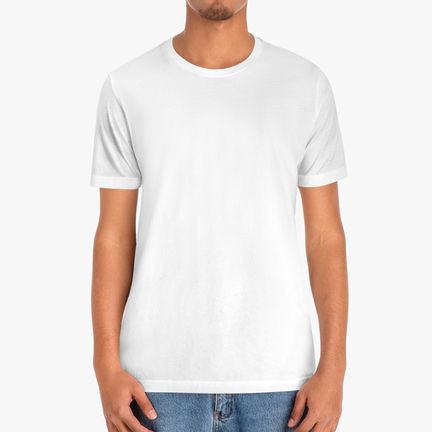 We'll start our list with one of the most known and best-quality t-shirts for your print shops – the Bella+Canvas 3001 Unisex Jersey Short Sleeve. 
This excellent fashion tee is one of the most popular combed and ring-spun shirts. It's made from 100% Airlume cotton, light (4.2 oz/yd² or 142 g/m²), super soft, and comes in various colors. The fiber content of this combed cotton Bella+Canvas shirt may vary between different colors, but solid colors will definitely be 100% cotton.
The Bella+Canvas 3001 runs true to size, so if you choose this one, you shouldn't expect complaints about the t-shirts not fitting right.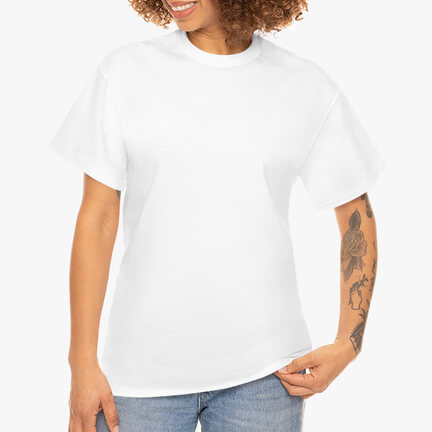 The Gildan 5000 Unisex Heavy Cotton t-shirt has a classic fit – it looks exactly like you'd expect a t-shirt to look. Made from 100% cotton, a medium-weight t-shirt fabric (5.3 oz/yd² or 180 g/m²). It also comes in a wide selection of colors. The fiber content can vary for some, but solid colors will be 100% cotton.
The Gildan 5000 fits true to size, just like a classic t-shirt should. In addition to it being a heavier shirt, its shoulder-to-shoulder tape gives more structure and prevents it from stretching.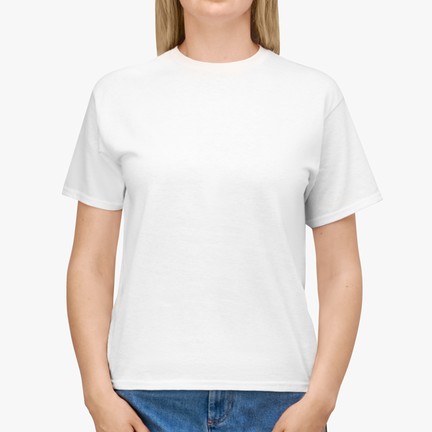 The Gildan 2000 Unisex Ultra Cotton t-shirt is yet another classic unisex piece. It's made from 100% cotton, a medium-weight t-shirt fabric (6.0 oz/yd² or 203 g/m²). It's softer, lighter, and has a thinner collar than the Gildan 5000. This high-quality t-shirt comes in many colors, but only solid colors are 100% cotton.
It is not only incredibly soft but also sized bigger than average t-shirts to offer you increased comfort and a more laid-back feel. This is, without a doubt, one of the best Gildan shirts for printing.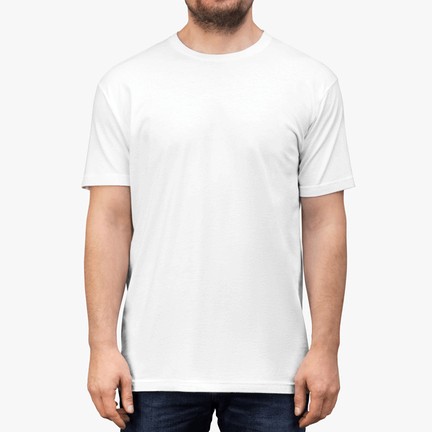 The comfortable Delta 11730 Men's Short Sleeve t-shirt is made from 100% preshrunk cotton and light t-shirt fabric (5.2 oz /yd² or 176 g/m²). It's soft, durable, won't shrink in the wash, and comes in various colors. This t-shirt is made from environmentally-friendly cotton, giving it a thicker vintage feel.
The Delta 11730 runs true to size and offers a relaxed fit. This may become the only t-shirt you'll ever want to wear.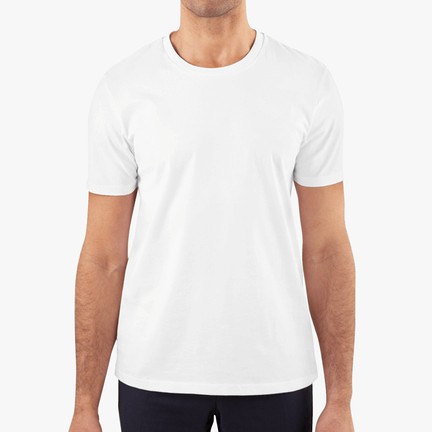 Speaking of the best quality t-shirts – the Stanley Stella STTU755 Organic Creator T-shirt has a comfortable and modern fit. It's made from 100% organic combed ringspun cotton and light fabric (5.3 oz/yd² or 180 g/m²) and comes in various colors. 
The main selling point for this combed cotton t-shirt is its fabric composition. It's made from responsibly sourced organic cotton, grown without using hazardous materials.
The Stanley Stella STTU755 fits true to size and is an excellent eco-conscious choice.
So, what are the best quality t-shirts for printing that you can add to your clothing brand? Here's an additional batch of the best blank t-shirts to check out:
The Different Types of Cotton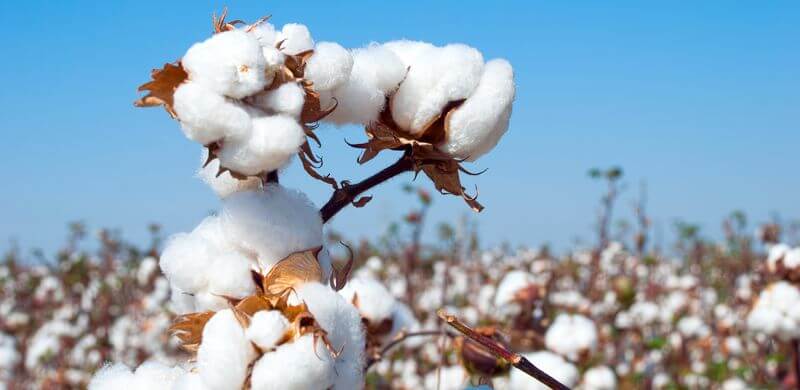 The use of cotton in clothing dates back to prehistoric times, and it remains one of our go-to fabrics to wear. Cotton is a soft and furry ball of fiber that grows inside a cotton plant's seed pod. It's primarily used to create textile materials and some of the best quality t-shirts.
Cotton is a soft, breathable, and durable fiber. Regular cotton is used to make your t-shirts, socks, towels, bedsheets, and even denim for your jeans. There are currently many commercially grown species of cotton. On top of that, we keep finding more and more ways to use cotton fiber and improve its quality to make our lives even more comfortable. Cotton is an essential part of what gives our custom printed t-shirts high quality and comfort.
Ring-spinning is the process of spinning fibers to create yarn. The spinning helps to strengthen the yarn and the number of times the yarn is spun determines the softness of the garment. Ring-spun yarn is smooth and long. It's robust and noticeably soft. It's also considered to be more durable than average cotton. The softness of quality t-shirts made from ring-spun cotton is all thanks to the alignment and the shortness of yarn fibers, which feels like a small layer of soft fuzziness.
Open-end cotton is the cheapest, most economical, and environmentally friendly way to turn cotton into yarn. It's the process of spinning and twisting cotton fibers to create yarn. The fibers are wrapped around instead of spinning one long piece of yarn, causing an opposite quality to the ring-spun cotton. The open-end cotton fibers will be heavier and fuzzier.
Combing cotton before ring-spinning removes impurities and makes the t-shirt fabric even softer after it is ring-spun. T-shirts made from ring-spun and combed cotton are some of the best t-shirts for printing.
Airlume Ring-Spun cotton is a high-quality combed ring-spun cotton. Before regular cotton is spun into yarn, it's put through an intense combing process to remove all impurities. This ensures that Airlume ring-spun cotton is the highest quality cotton and provides fantastic print quality.
Since cotton tends to shrink in the wash, the sizing of your t-shirt can get uncomfortable fast. Pre-shrunk cotton is exactly what it sounds like – pre-shrunk. This type of cotton is subjected to a pre-shrinking treatment that resembles the processes it would go through during the washing and drying cycles. This process ensures that your pre-shrunk cotton t-shirt won't shrink to a smaller size after additional washes.
Design and Sell Your T-Shirt With Printify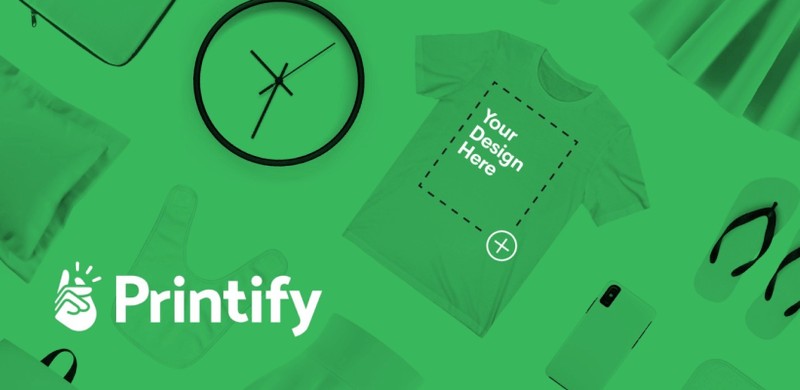 Creating your product and listing it on an eCommerce site is much easier than it may initially seem. Printify is devoted to helping any up-and-coming eCommerce entrepreneur or anyone else who wants to earn an extra buck on the side. 
Print on Demand lets you start a business with as little investment as possible. If you can see yourself running an eCommerce store, choosing a service like Printify might be one of the best decisions you could ever make.
We hope our suggestions for the best t-shirts for printing gave you an insight into our t-shirt offers and the various types of cotton you can choose from, but you'll undoubtedly learn much more once you dig deeper into the world of POD t-shirts.
Ultimately, the best quality t-shirts are the ones you choose to add to your store and sell to your customers. Learn how to launch your Shopify t-shirt business today!
Share the article
Topics