Easter Shirt Ideas for a New Season of eCommerce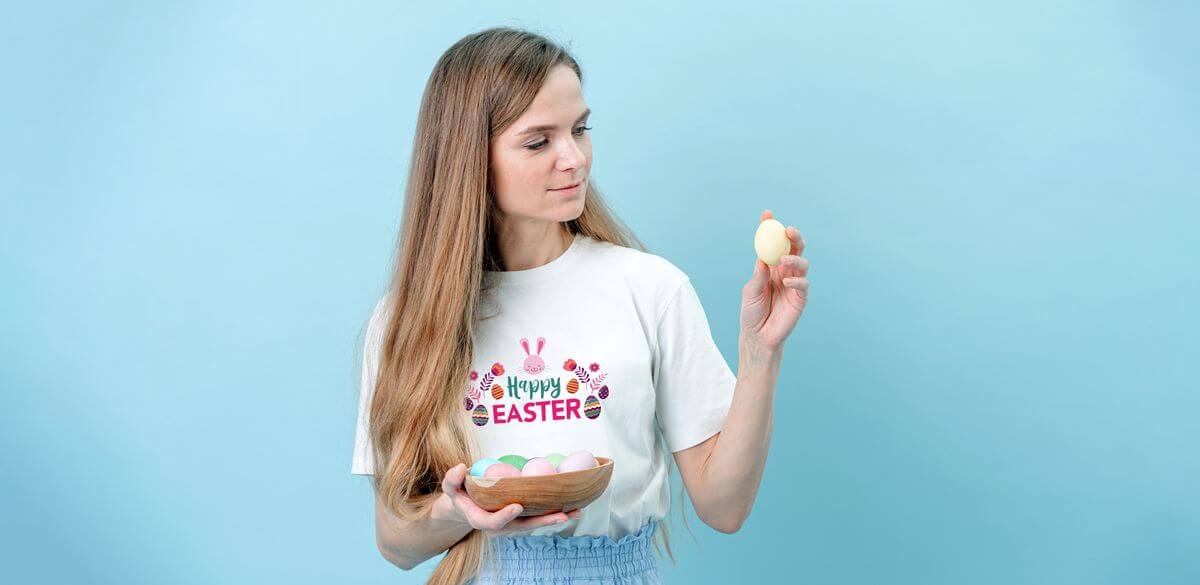 Seasons turn to spring, and it's time to do some spring cleaning with new Easter shirt ideas. Easter has a lot of creative potential for reinvented designs. Easter egg hunts, bunnies, religious undertones, and modern trends – it's a holiday with many options for every niche.
Let's explore our top Easter design ideas, shirt picks, and the steps you can follow to incorporate new designs into your existing store catalog. Expand your potential audience with a seasonal marketing campaign collection.
Why Sell Personalized Easter Shirts?
You should review two things when looking to sell Easter-themed shirts: Easter buying expenses and online purchasing trends. Luckily, recent years have been generous for the entrepreneurial bunny.
Starting from 2019, statistics show that Easter is not only loved by older folks but that, in fact, 85% of the biggest spending during that period comes from 18-35 year olds with a budget of $189 per person.
Additionally, a research from the US National Retail Federation showed a record increase in Easter spending in 2020, a year when physical storefronts faced lockdown restrictions, forcing businesses to accelerate eCommerce operations. 
With a new surge of digital storefronts in place, online retail continues to boom over pre-pandemic estimates. The average US buyer spent $179.7 on Easter Sunday 2021. That's a nearly 20% increase from 2019.
2022 expects fewer mandates. Families will again be able to plan larger celebrations, so it's safe to say that average holiday spending will increase.
Inspiration for Easter Shirt Designs
Easter presents an excellent opportunity to have some fun with your designs. This market is popular with both adults and kids, giving you the creative license to go with more adult-themed jokes or just some cute and funny Easter shirts for kids. 
Easter typically falls at the beginning or midway through the spring season. This is great news for you and your store. Spring is when customers are looking to clean out winter clothes and bring in more summer styles. 
Easter shirts can be everything your customers are looking for. They can be floral, they can be fun, or they can reflect the mood that people feel at the moment.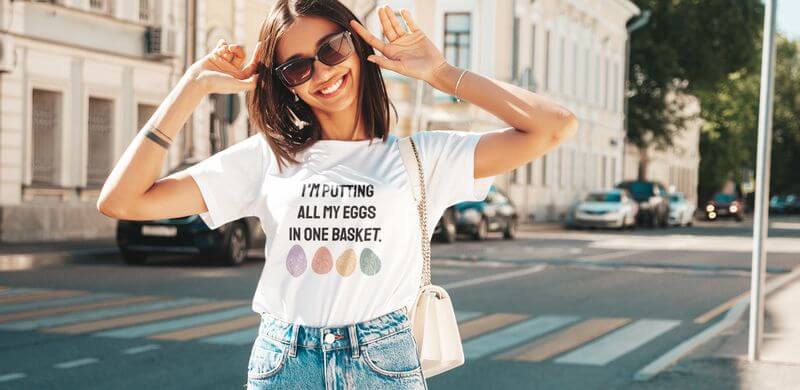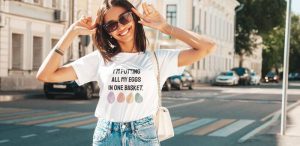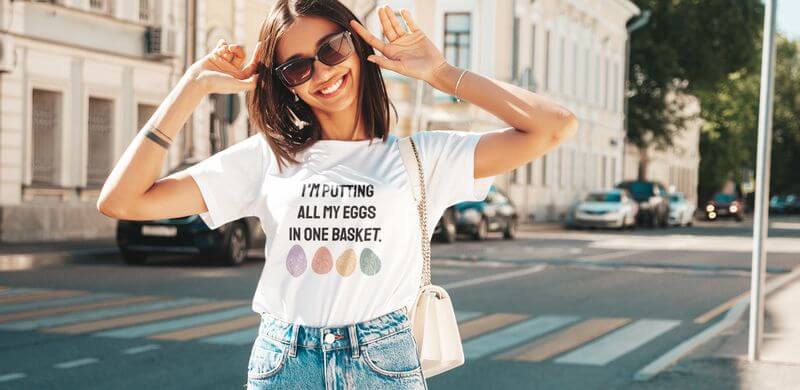 Bring a bit of fun to your designs with funny easter shirt ideas. Make a graphic tee celebrating "Everyone's second favorite holiday."
Humor is subjective, but being timely, sticking to new trends, and relying on some form of irony is a good way to experiment. Consider what type of design fits your store best: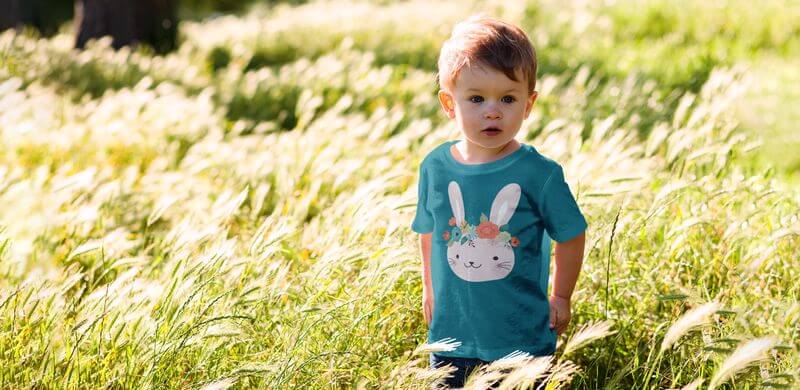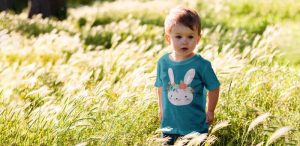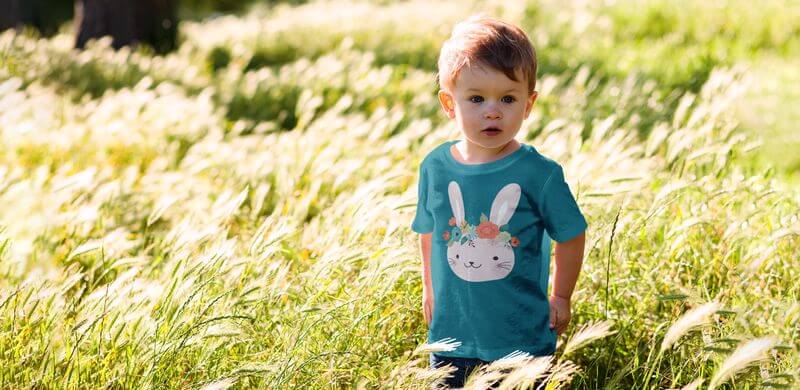 You can't go wrong with cute Easter shirt designs, especially if you're designing for children or infants. An egg-shaped design for an egg-shaped toddler is as precious as it's completely lost on them, but it certainly won't be lost on their parents.
Who's going to argue with a plus-sized infant tee? The ideal garment for kids' Easter shirts – you can go to town on both the novelty and cute factor here.
Create warm floral patterns for the new season, or add an adorable collage of all the cutest Easter mascots. Reprise sweet greetings for the spring equinox and the hopeful thaw of the end of winter. "Bunny kisses, Easter wishes" for the first Sunday of the blooming season.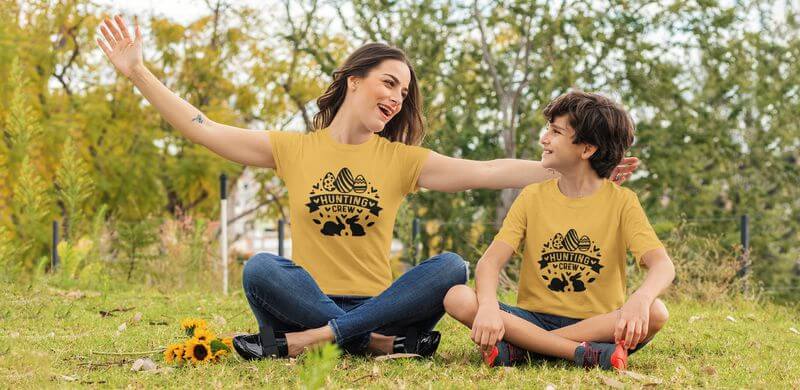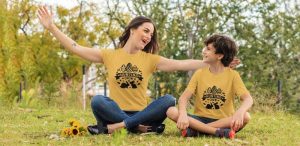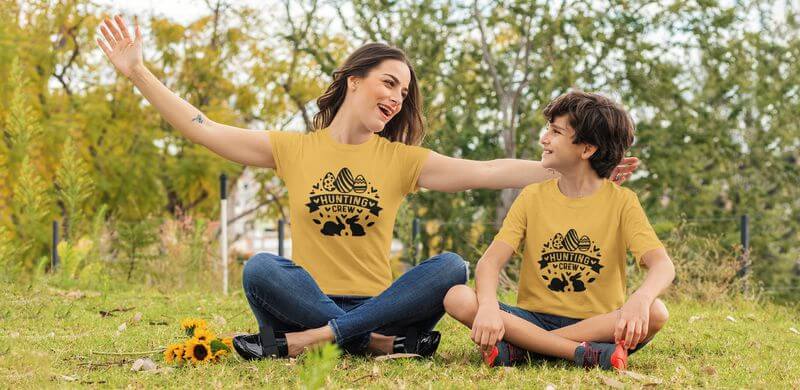 Easter is a family holiday. From scavenge hunts in the morning to painting eggs at noon, it's made perfect with matching Easter shirt ideas for the entire family.
Your matching shirt designs should come in multiple ready sizes. Find a clear theme that plays off one another and be creative with your presentation, customizing each design for a specific family member. For instance, give the parent a basket shirt with their child rolling along as a little egg. 
Be mindful of reality. Each family is different, unique, and special. Celebrate large and small families, found families, and those tracing their name through generations.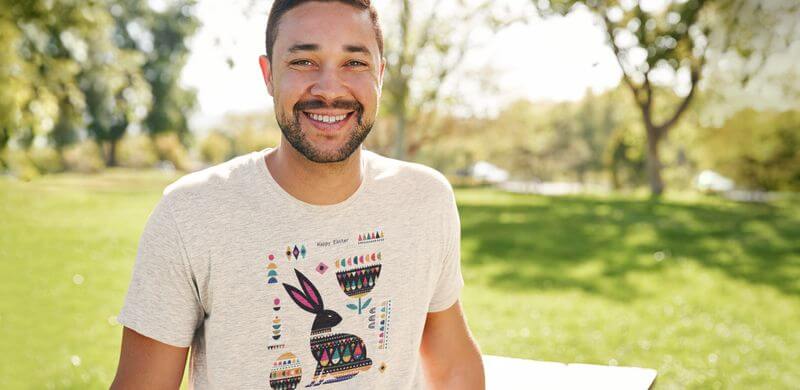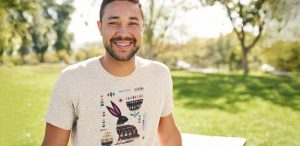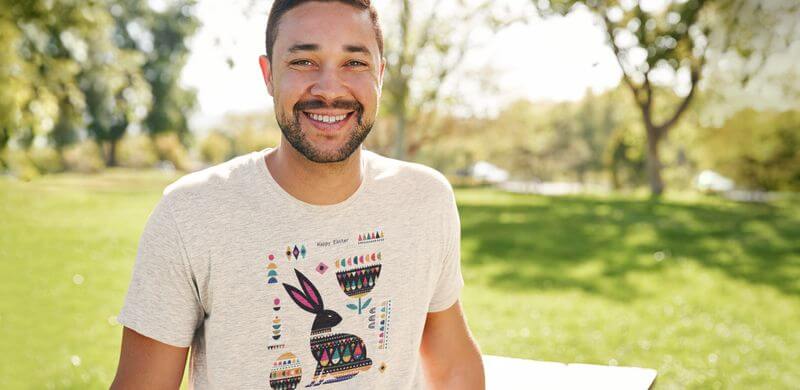 Graphic tees allow you to sport a quick and fun design on the print area, creating a novelty look that your customers can casually wear all year round.
You get more creative license by printing multiple designs, experimenting with minimalist color palettes, or a rendition of a sleek-looking poster design.
Consider whether your customers appreciate low-effort tees or have a use for joke gifts. Mention the holiday with an air of detachment. Be playful, for instance writing "Easter." with big, bold letters.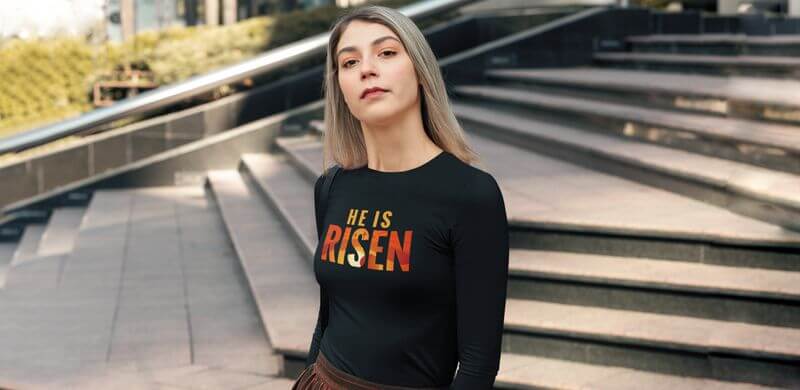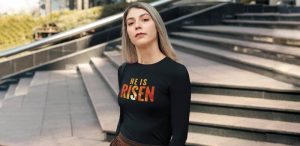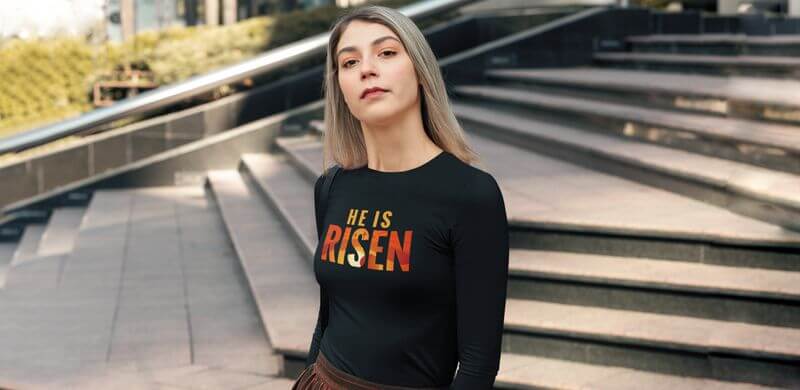 Consider adding religious Easter shirt ideas. Easter is about a lot of things to a lot of different people – that goes without saying. But many people continue to celebrate the religious traditions that inspired some of the activities we now see as Easter staples.
Easter gift-giving is a time-honored tradition in many Christian households. Offer a solemn celebration with thoughtful designs inspired by the now-famous "He is risen" iconography or other direct allusions to the resurrection of Christ.
Top Picks for Easter Shirt Designs
Once you have an idea, let's look at some of our bestselling shirts for your designs. We'll be looking at specialized shirts for a better form-fitting potential, but you can also consider unisex options.
Remember that when selecting a product from the Printify catalog, research your potential print providers: their fulfillment locations, reviews, and customization options. An optimal choice will guarantee faster shipping times and reasonable production costs for your store and audience.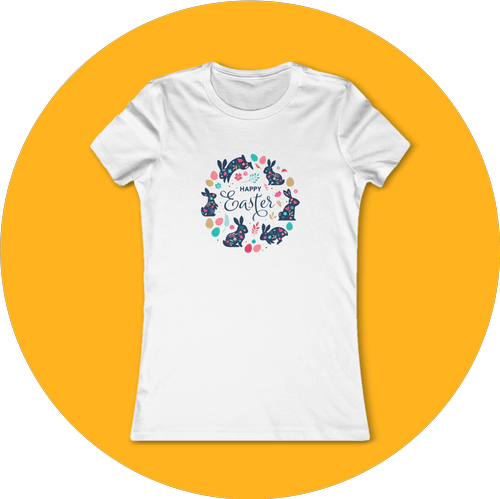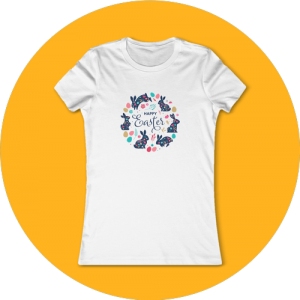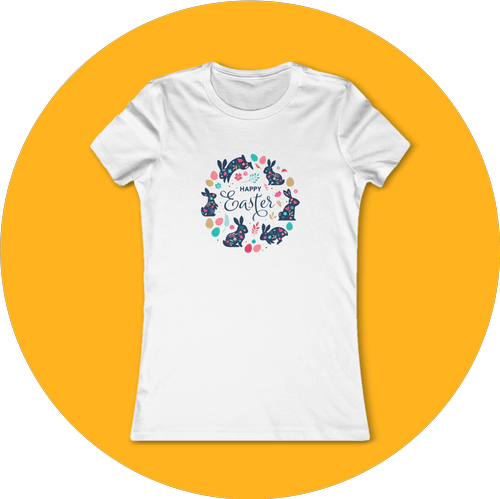 Our women's cotton t-shirt is a lovely start. It has multiple fulfillment locations across North America and Europe, with stellar reviews.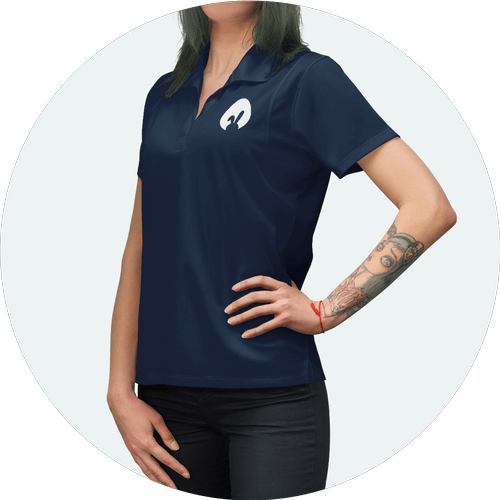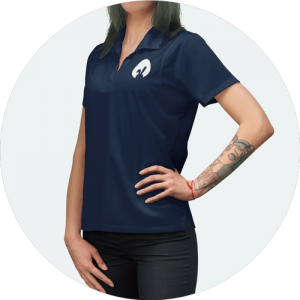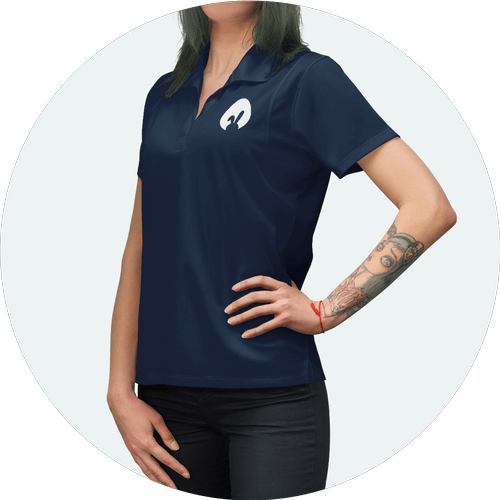 Take your designs to the next level by embroidering your design. Our seasonal spring polo can do just that, giving your Easter collection that higher-quality look.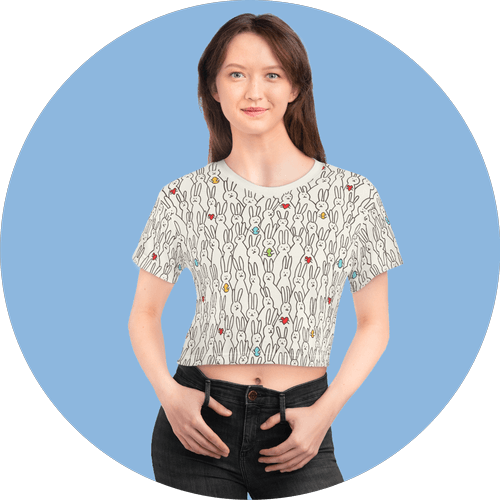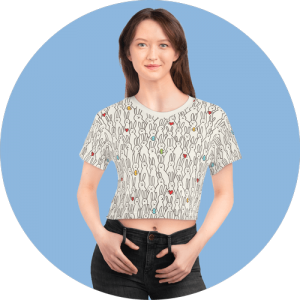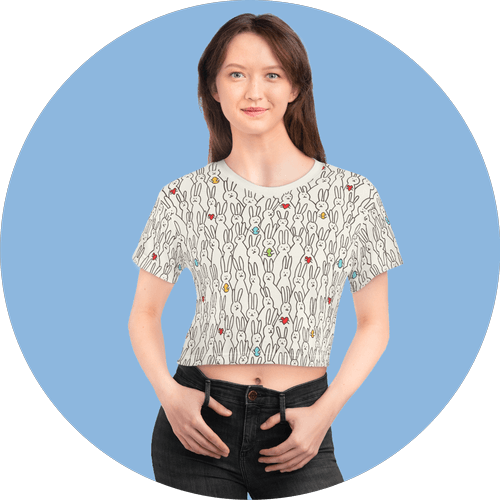 For a complete creative outlet, have fun with an all-over-print design. Create a one-of-a-kind warm weather crop shirt.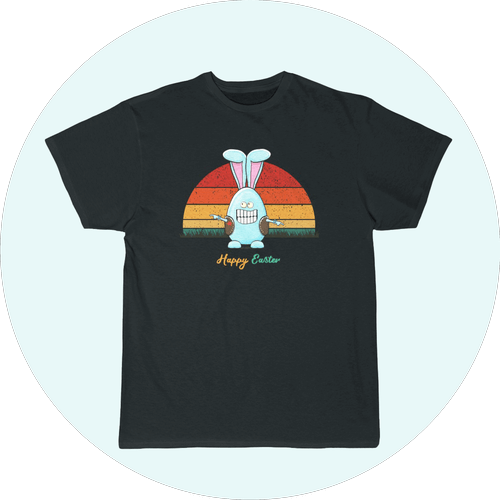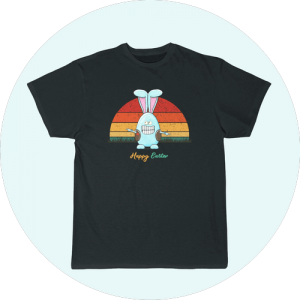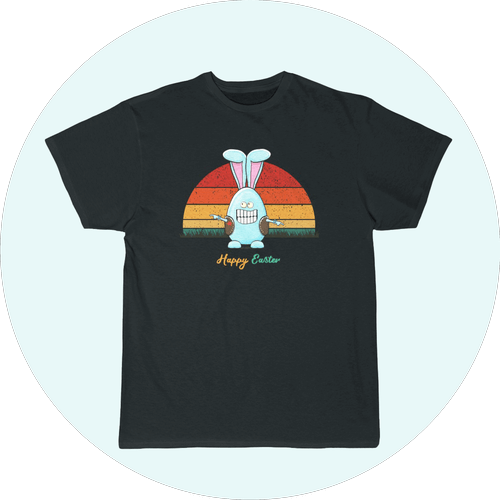 This simple short sleeve is a long-time bestseller. It's affordable, well-made, and has a casual, comfortable look.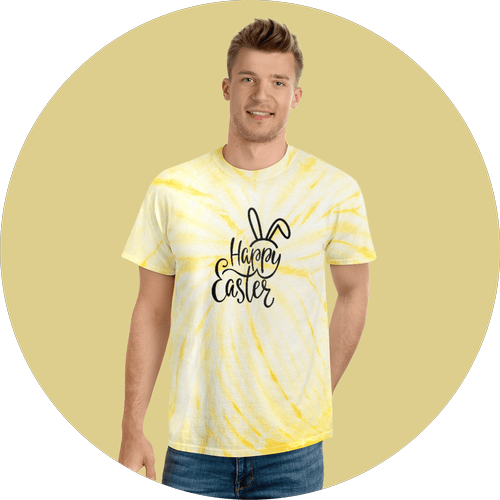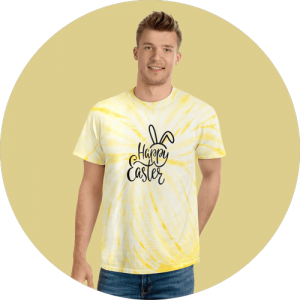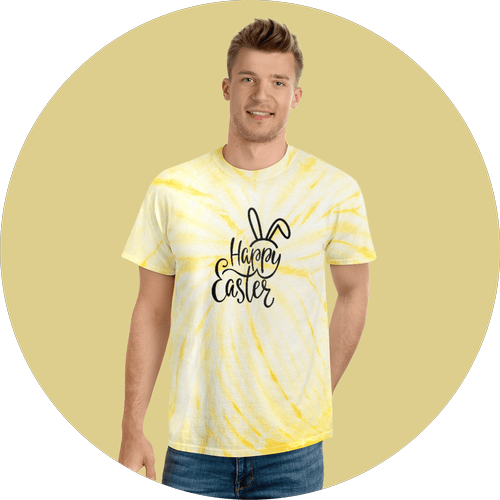 Take a lesson from Easter eggs and cover your product in a dazzling color design with a tie-dye t-shirt.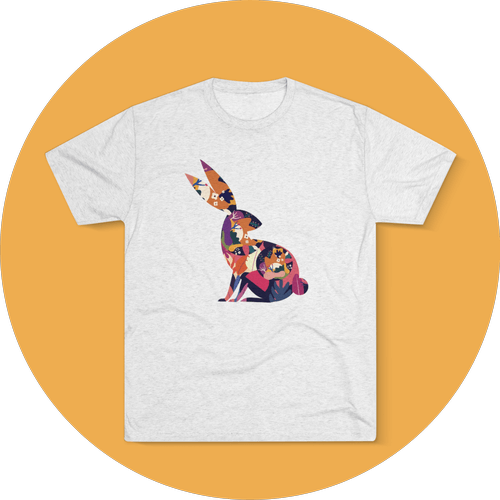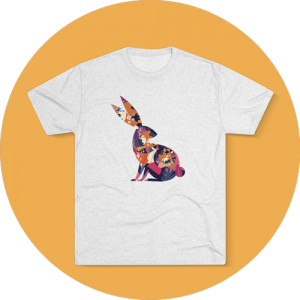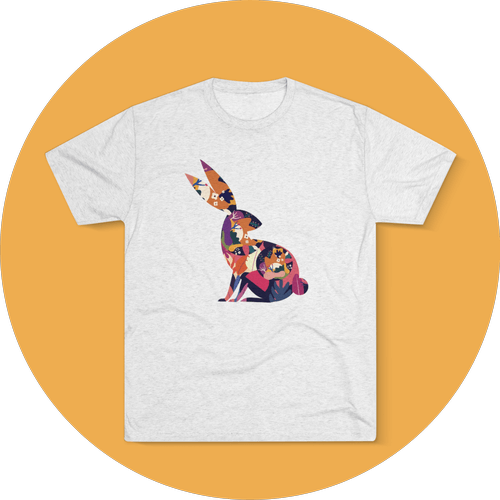 Want a little bit of everything? This Tri-blend Crew Tee has got you covered. A good middle ground to end our Easter options for adults.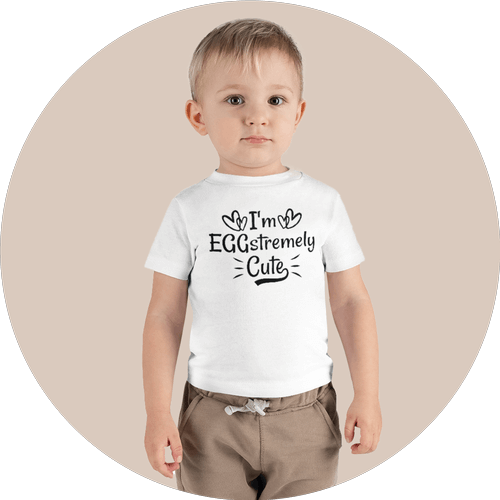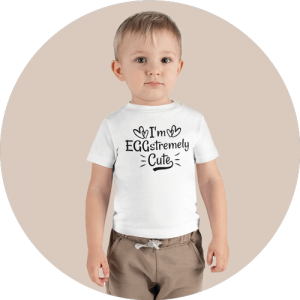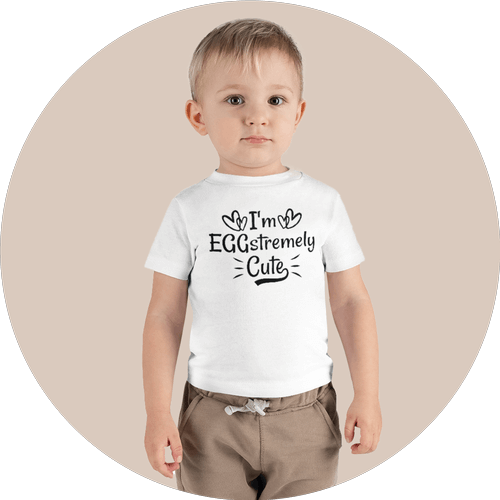 For the littlest ones who might be celebrating their first Easter, they'll be the star of the show with their own custom holiday shirt. A special Easter memory for a lifetime.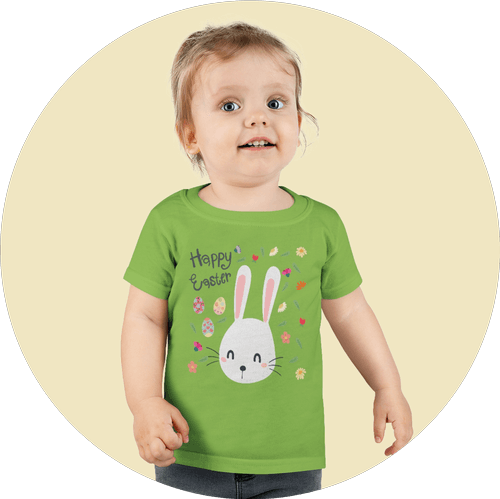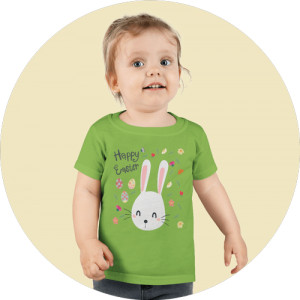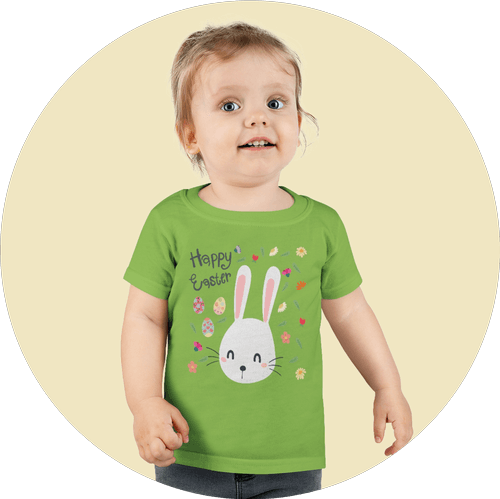 Playful toddlers coloring their first Easter eggs can enjoy a themed Easter t-shirt. To treasure and fully stain to their heart's desire, much to their parent's delight.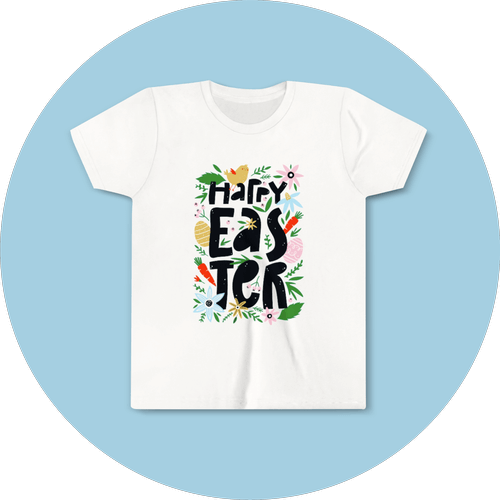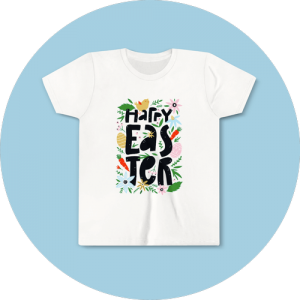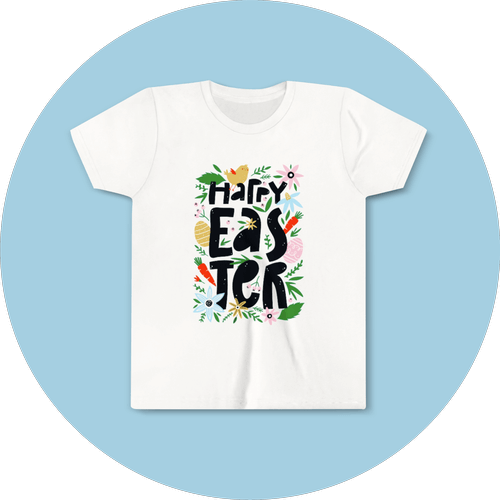 Finally, we end on youths – the bright, energetic stars of the show or the uninterested skeptics. Like it or not, we've got a quality Easter shirt for them too.
How to Make Custom Easter Shirts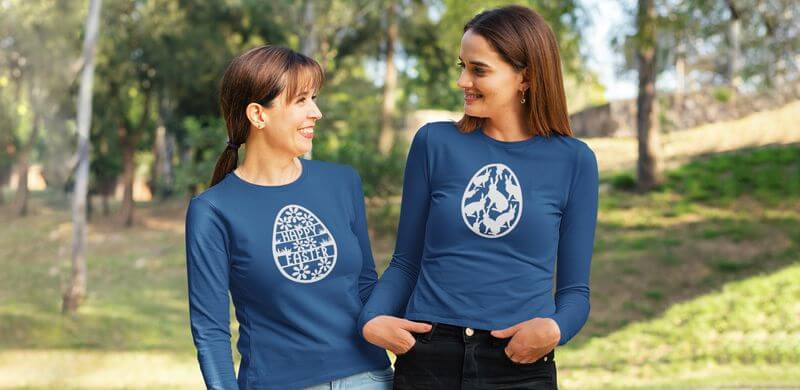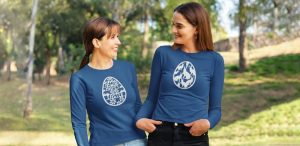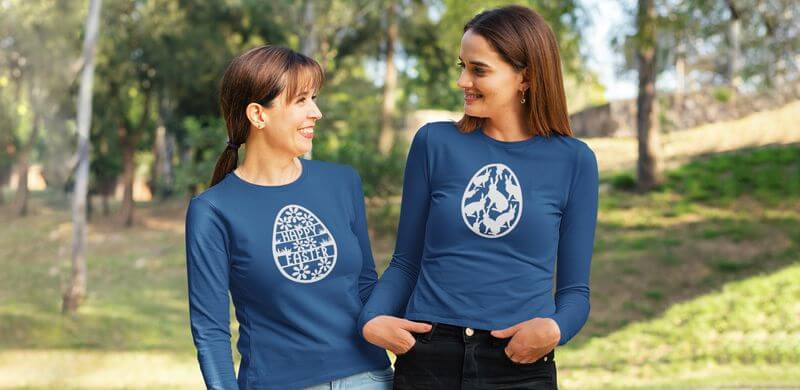 With your Easter shirt ideas finalized, it's time to make your new merchandise a reality. Printify makes the design stage simple. Follow these five steps to start selling now. 
First, log into your Printify account and go to the product catalog. Browse your intended section and tick your preferred options on the side panel to limit the search. Once you've chosen a product, select a print provider based on the review, location, and color options. You might want to look for additional sizing options, if available.
Then, click Start Designing. Use Printify's Mockup Generator and upload your Easter designs. Make sure your image file is high quality and looks good on the preview screen. You may need to render its dimensions in a photo editing app to fit to scale. Once your item looks perfect, you can click Save Product.
Next comes the fun part. Order a sample of your product through your My Store tab, and wait until it arrives. Inspect the quality of the product to make sure it meets your quality demands. Ask your friends or family to review the product with you.
Remember to track the shipping time to see if the print provider estimates match your expectations.
Once you're satisfied with your designs, add them to a sales channel – your online storefront. Printify makes integration with top eCommerce platforms easy if you have an existing store. If you need help getting started from the ground up, we've got you covered.
After the integration process, you should be able to click Publish for your designs immediately, using the My Store overview.
Finally, select to edit a specific product to decide on your price and profit margins. Scroll down to the pricing section. Setting a price might be difficult at first. You have to review competitor prices in your niche, market trends, and your own expenses.
Selling shirts can help your store all year round. Focus on getting your Easter designs right, and you can find the golden egg. 
To get that career-defining chance, you need to start selling. Fortunately, Printify provides you with everything you need to get started. With no minimum order on products, a super simple online design tool, and mock-ups, your designs are only a couple of steps from being ready to hit the marketplace. 
As soon as you get your first sale, we will take care of the rest. It couldn't be any easier. Launch your brand today with Printify, and get your Easter shirts out there ready for people to celebrate the holiday in style.
Share the article
Topics