Delight your loved ones or become a top seller with matching family tees. Create fun family-themed shirts for special occasions, family vacations, reunions, birthdays, and more. 
Matching Family Shirts With Printify
Explore various options for your matching family t-shirts by browsing our catalog of 800+ products. Navigate through shirt variations for men, women, children, and unisex. Filter by size, brand, color, style and type, print provider, type of print, and fulfillment location.
Choose between various types of shirts from polos, V-necks, long-sleeve, short-sleeve, cropped, and even t-shirt dresses to match everyone's taste. Pick the best for yourself, your family, or your online shop, and start designing matching shirts that fit every occasion.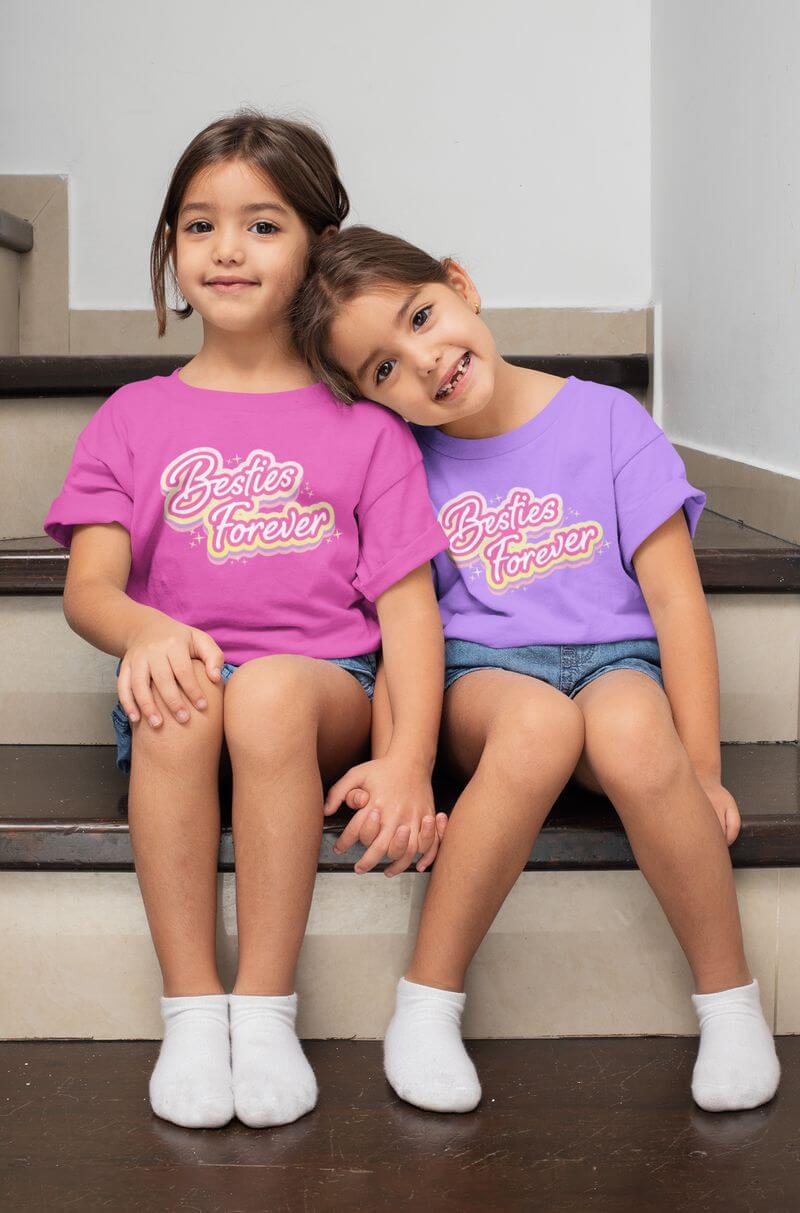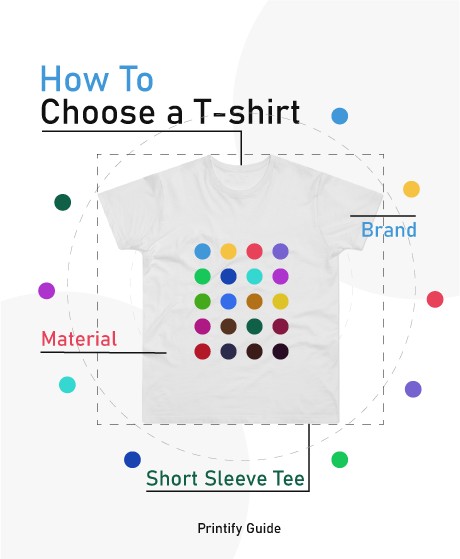 If You Need Help Choosing the Perfect T-Shirt – Here Is Our Detailed Step-By-Step Guide
Create Matching Shirts for the Family
Printify's user-friendly Mockup Generator is the best free design tool out there, helping you quickly and easily design, style and create products to order for yourself or save on your online shop.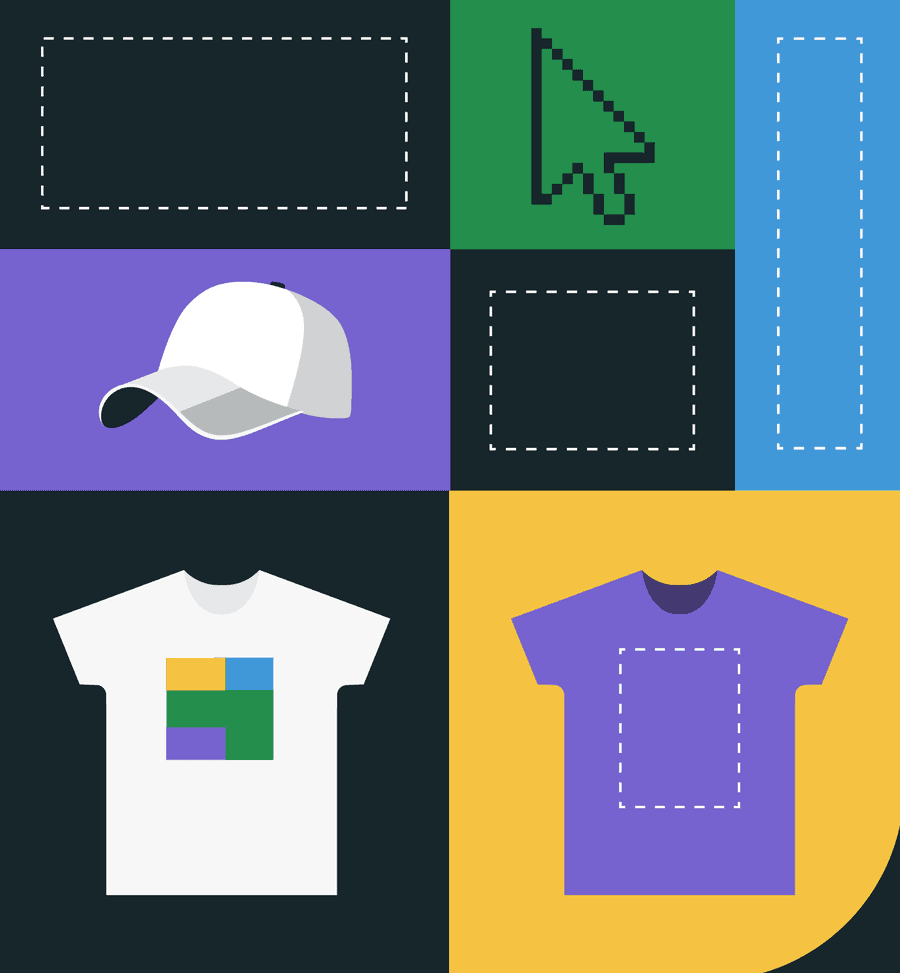 For More Inspiration, Information, and Helpful Designing Tips, Check Out Our Design Guide.
Custom Matching Family Shirts are the Perfect Gifts
Shirts are the best gift for the family. They combine style, humor, and affection with practicality. Families are the perfect audience to choose for a client base when selling shirts. Add these product options to your store and ship matching family shirts all over the world.
Here are some of the most popular and often-searched matching t-shirt ideas on Etsy, that can help you get a better understanding of your target audience. Create appropriate ideas for your family or business, based on different occasions, holidays, events, and family members: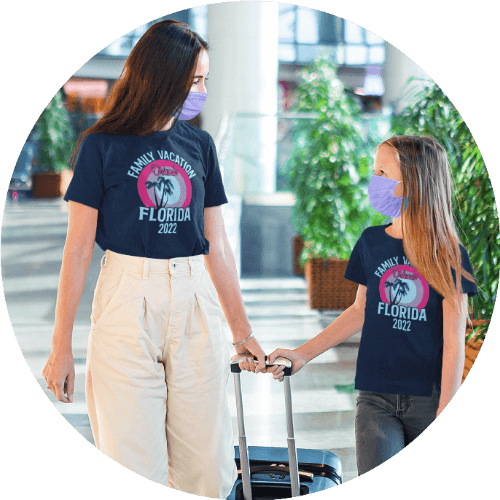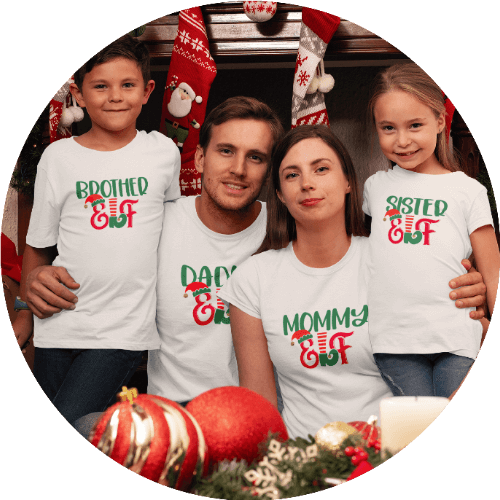 To gather more information and inspiration for your own shirt ideas, search through existing options online. Check other top seller products on marketplaces like Etsy or Amazon according to price, variations, availability, and popularity to gather more information and inspiration for your own shirt ideas. Find your niche and offer customers creative, unique, funny, or simply lovely matching shirts to show support and team spirit at any event.
Sort through our catalog and pick the type of shirt you want to customize. Choose amongst the offered print providers by their location, price, and fulfillment time. Once the specific shirt is chosen, use our Mockup Generator to add the design. After that, preview the product and order it for yourself or set a price and list them online.
Add your own design through our free and user-friendly Mockup Generator. Drag and drop or upload your picture on the product. Add a text with the text editor and play with all customization options to create the perfect design. Preview the final design and make adjustments if necessary.
In short, no. Buy one or buy many. The choice is yours. Printify does not require an order minimum. Single and bulk orders are both optional when using our services. Order shirts only for yourself and your loved ones or list them online for everyone to see and buy.