Affiliate Marketing Events: A Guide to the Best Conferences and Workshops in 2023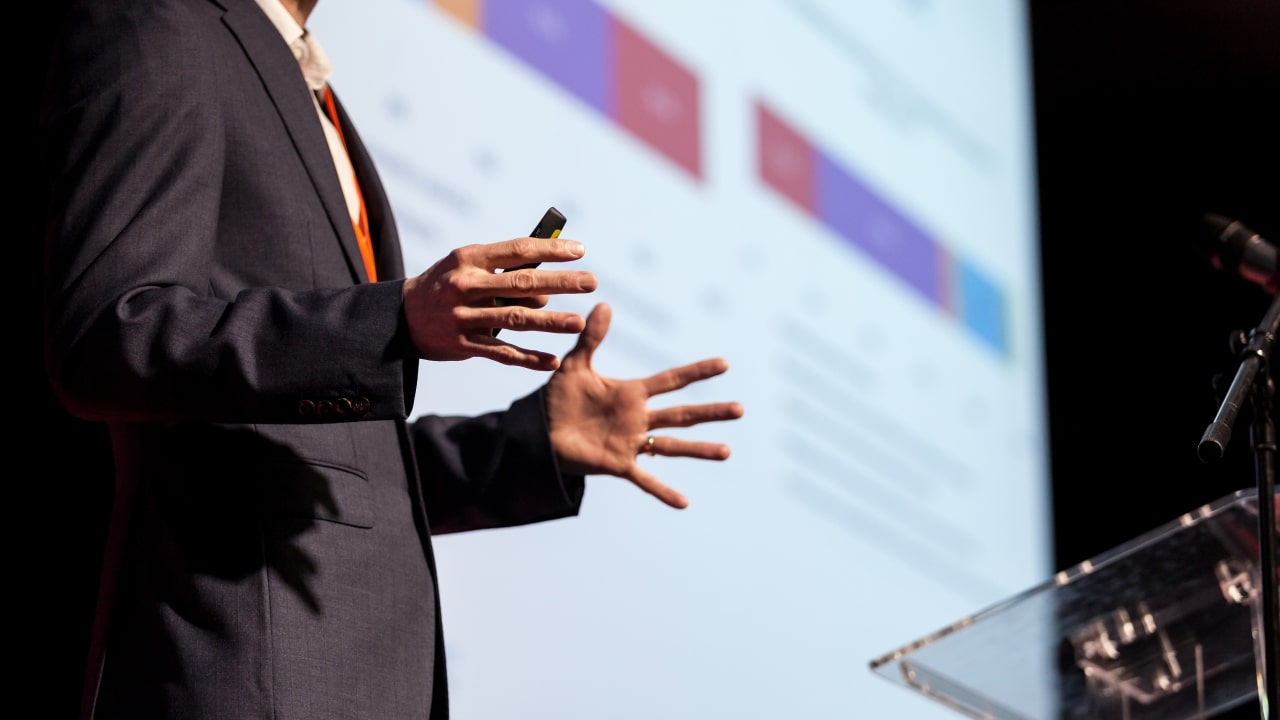 Attending affiliate marketing events is great for staying up-to-date on the latest trends and strategies in the world of affiliate marketing. These events offer a wealth of knowledge and networking opportunities, making them a must-attend for any serious affiliate. And let's not forget about networking parties since all work and no play does indeed make Jack a dull boy.
In this blog post, we've compiled a list of the best affiliate marketing events happening in 2023. These events cover various topics, from digital marketing and iGaming to performance marketing and emerging trends in Asia and the Middle East. No matter your focus, there's an event on this list sure to have something for you.
4 Reasons to Attend Affiliate Marketing Events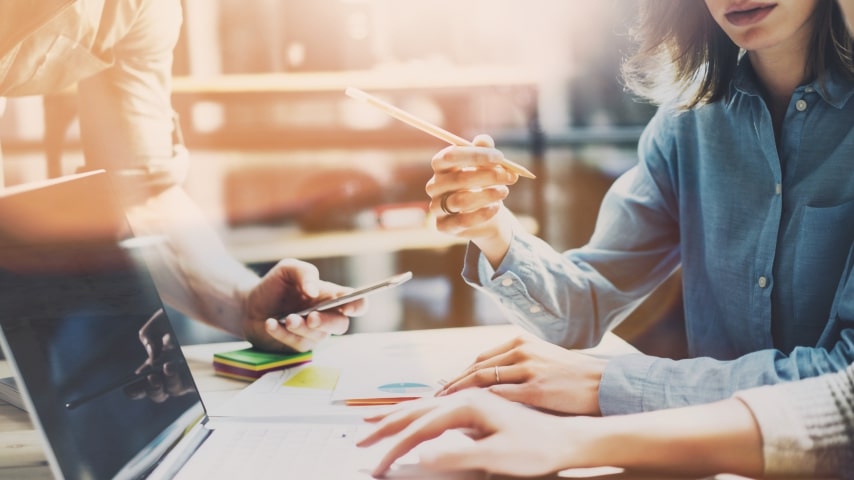 Affiliate marketing events typically involve a combination of keynote speeches, panel discussions, workshops, and networking opportunities.
Many also feature exhibitors showcasing their products and services. Those are great opportunities for affiliate marketers to learn about new tools and resources to help them succeed, level up their affiliate marketing strategies, and promote business growth.
Attending affiliate marketing conferences can be a valuable experience for any professional in the industry. These affiliate marketing events offer a great opportunity to learn from affiliate world experts, network with other professionals, and stay up-to-date on the latest trends and techniques.
Stay Up-To-Date on the Latest Trends and Strategies in the Industry
The affiliate marketing industry is constantly evolving, with new technologies and tactics always emerging. For affiliate marketers, staying up-to-date on the latest trends and strategies is important to remain competitive and succeed. 
Attend affiliate conferences to learn from industry experts, discover new strategies, and network with other professionals. Stay up-to-date on trends, participate in workshops and panel discussions, and generate new leads.
Connect With Other Affiliates and Professionals in the Field
Affiliate marketing events are a great opportunity to connect with other affiliates and professionals in the industry. These events provide a chance to exchange ideas and best practices, as well as to build new business connections.
Learn From Industry Experts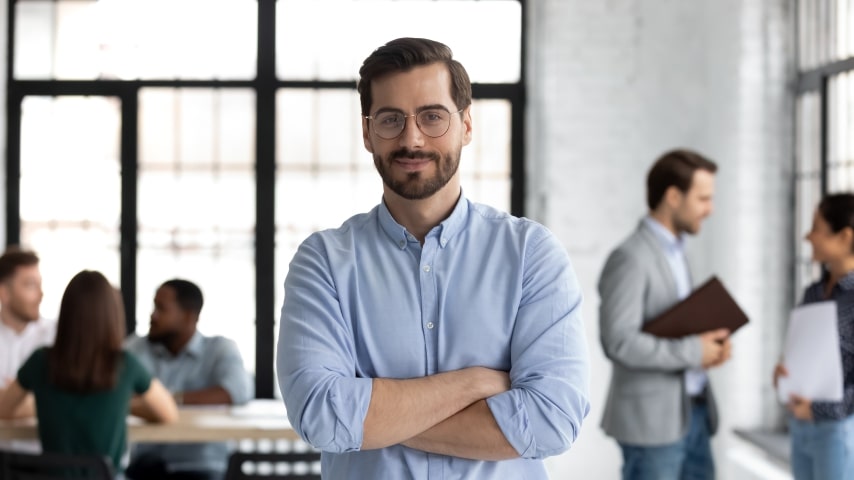 Attending affiliate marketing events can give brands and affiliates an advantage by providing access to industry trends and expert insights, which may not be widely shared online. These events feature cutting-edge techniques, and attending them can give you a competitive edge by exposing you to these trends early. 
Industry experts often reserve their most valuable knowledge for those willing to pay for access, so attending events can give brands access to this valuable information and learn from top affiliates.
Discover New Tools and Resources That Can Help You Succeed
Many affiliate marketing events feature exhibitors showcasing their products and services, making them a great opportunity to discover new tools and resources to help you succeed in the affiliate world and facilitate business growth.
13 Best Affiliate Marketing Events to Keep Your Eye on in 2023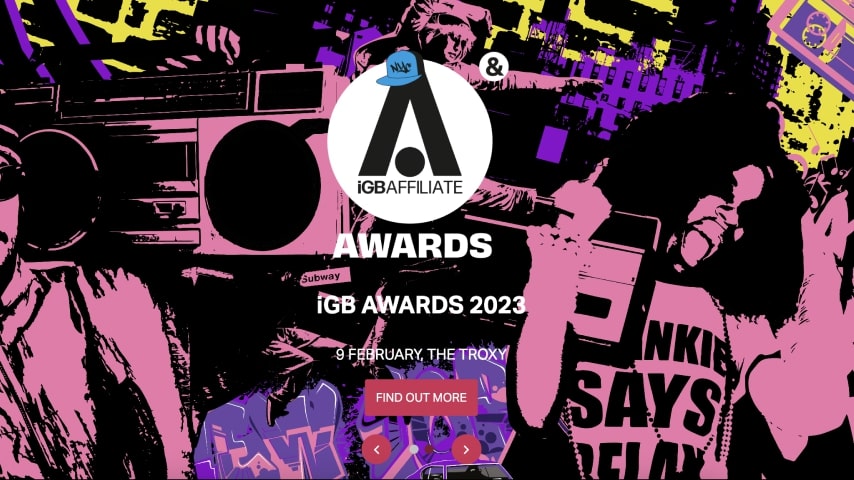 This affiliate marketing event is dedicated to the iGaming affiliate industry and covers SEO, social media, digital marketing, and content marketing. It also features a trade show with exhibitors showcasing their products and services. This is a great opportunity for affiliates in the iGaming industry to stay up-to-date on the latest trends and strategies and connect with other professionals.
Notable Speakers:
Martin Calvert, Marketing Director – ICS-digital LLP

Ivana Flynn, SEO Director – ComeOn Group

Lee-Ann Johnstone, CEO & Founder – AffiliateINSIDER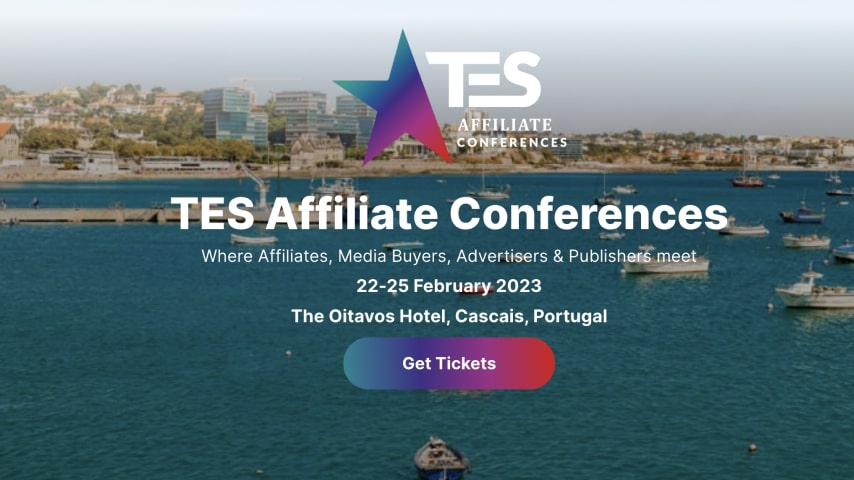 Since its inception, TES Affiliate Conferences have been creating unforgettable networking experiences for all attendees and speakers from the online entertainment industry, eCommerce, financials, gaming, dating, forex, health, nutraceuticals, and many others. 
This three-day networking event will feature a schedule of utmost fierceness consisting of expert-to-expert panels, specialty seminar tracks, speed presentation sessions, product presentations, and keynote speakers.
Notable Speakers: 
Fernando Angulo, Senior Market Research Manager – Semrush.com

Roland Grotheer, Head of Sales – imaXcash / Online Dating Kings

Filipa Olmo, Head of Strategy & Growth – UniK SEO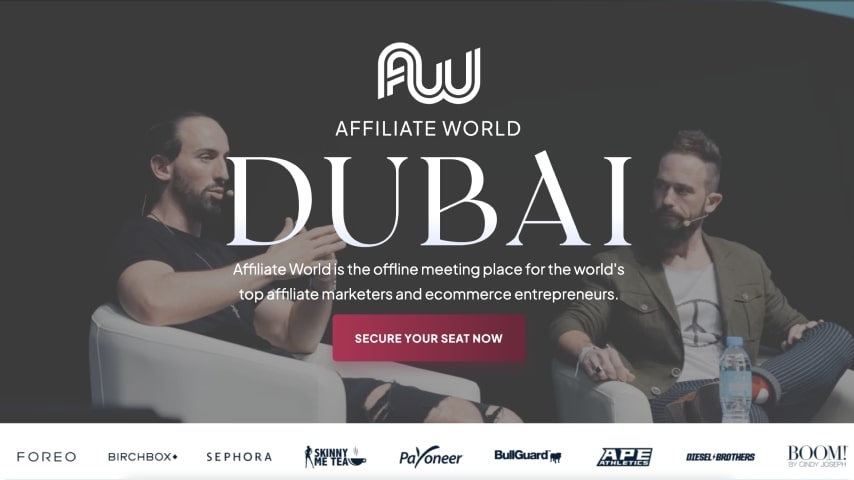 This affiliate marketing event brings together affiliates and merchants from the Middle East and Asia for networking and education. Attendees can expect to learn about emerging trends and strategies in the region and connect with other professionals from around the world.
Notable Speakers: 
Neil Patel – Future of Affiliate Marketing

Phoenix Ha – Facebook Ads

Nick Shackelford – TikTok Ads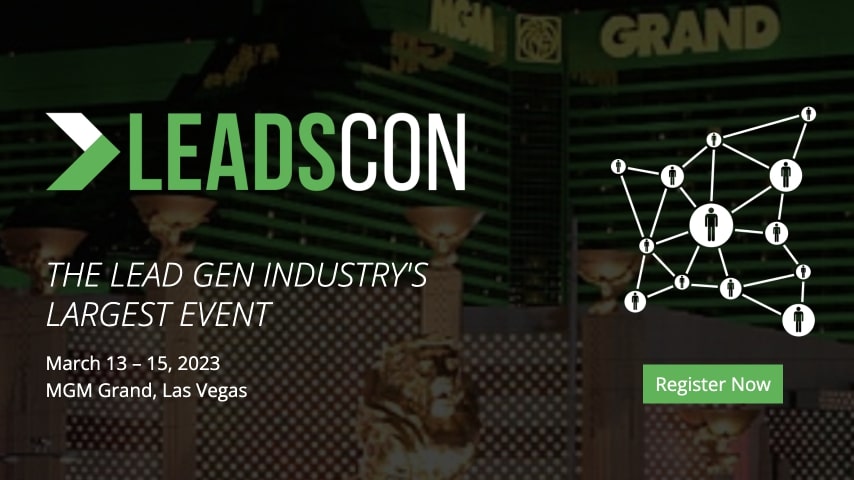 With three days of networking and content featuring the top lead gen and performance marketing experts in Las Vegas, LeadCon will feature attendees and speakers from all business segments – fintech, mortgage/lending, insurance, home services, EDU, legal, healthcare, and more. 
The agenda includes workshops, keynotes, happy hours, and even a Havana Nights party to network in a more informal setting and enjoy the unforgettable Las Vegas atmosphere.
Notable Speakers:
Jennifer Apy, Partner & CMO – Chief Outsiders

Tabish Ahmed, Senior Director of Operations – SoFi

Zac Bitsoi – Director of Affiliate Marketing – Vivint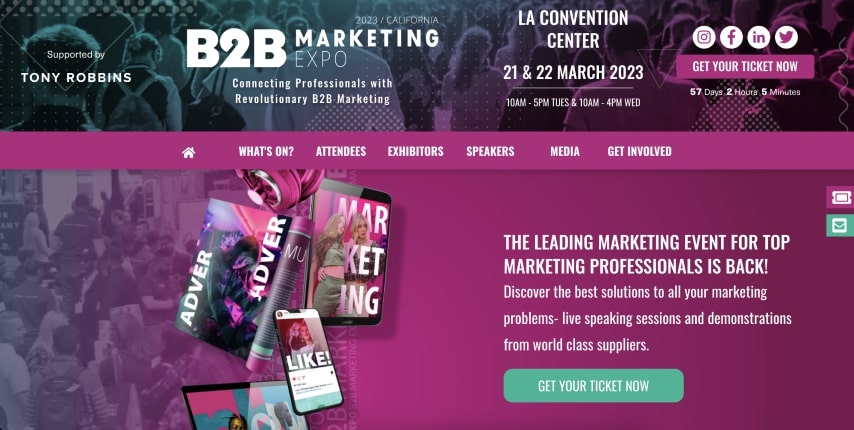 The B2B Marketing Expo is a two-day event that offers a wide range of topics and activities for marketing professionals, including expert speakers, the latest technologies, innovative services, educational masterclasses, networking areas, panel session debates, and more. 
It's a great opportunity to stay updated on the latest trends and developments in the industry.
Notable Speakers: 
Ford Saeks, Business Growth Accelerator – Profit Rich Results

Bill Storm, Peak Performance Strategist – Tony Robbins

Emily Lenning, CEO & Founder – Blossom Marketing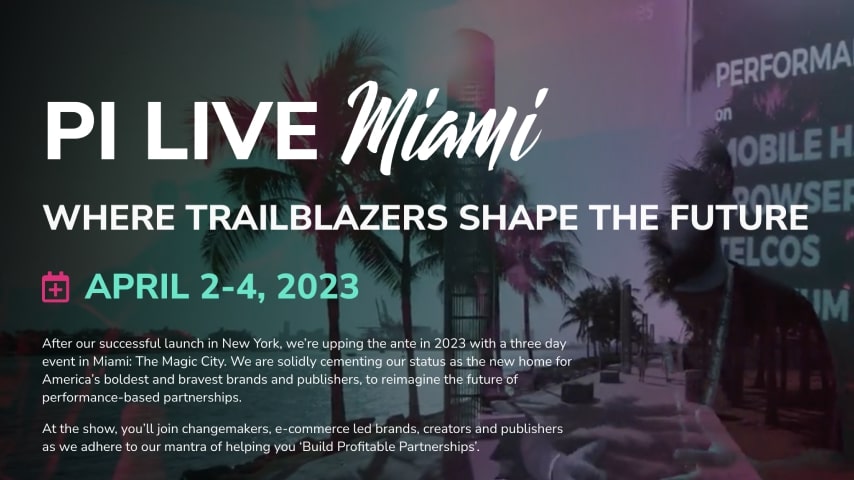 The event features two stages of thought-provoking content, thousands of meetings and networking opportunities, as well as an official party and awards ceremony. 
The event is held in Miami, centered around the Hyatt Regency, and offers more than 40 exhibitors to help supercharge your business campaigns. 
It's attended by leading e-commerce brands, tech and content publishers, affiliates, creators, OPMs, agencies, solution providers, and affiliate networks.
Notable Speakers: TBA

Affiliate Huddle started as a conversation in a pub between CEOs to share ideas and has since grown into one of the most popular search conferences in the world, welcoming thousands of people to Brighton's biggest venue twice a year. 
At Affiliate Huddle, attendees can attend sessions from some of the world's best search marketers and even get free tickets via a ballot. 
Attendees can expect hands-on, detailed, and practical sessions, as well as training workshops, niche conferences, social events, meeting new business partners, and more.
Notable Speakers: 
Areej AbuAli – Crawlina

Abhishek Lakhera – British Telecom

Andi Jarvis – Eximo Marketing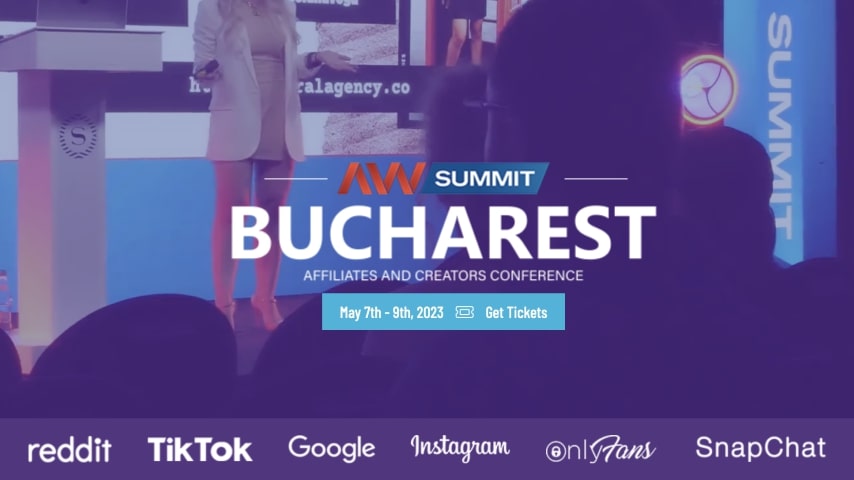 AWSummit Europe is an affiliate marketing conference for decision-makers, content creators, affiliate networks, payment and traffic companies, and other professionals in affiliate marketing, eCommerce, entertainment, dating, crypto, casino, and other industries. 
The conference has a track record of bringing together global leaders in these fields and facilitating breakthrough deals for attendees' brands. AW Summit Bucharest will feature thought leaders, innovators, and boundary-breaking pioneers as speakers and will cover various topics over three days. 
It's expected to attract over 3,000 attendees from over 80 countries, representing more than 300 companies and 800 affiliates. There will also be 600 creators and 50 exhibitors, focusing on areas such as lead generation, dating, e-commerce, traffic, affiliate marketing, betting, finance, Nutra, streaming, and live cams.
Notable Speakers:
Zach Benson – Assistagram

Stefan Muehlbauer – Masters in Cash

Anna Gita – Maxweb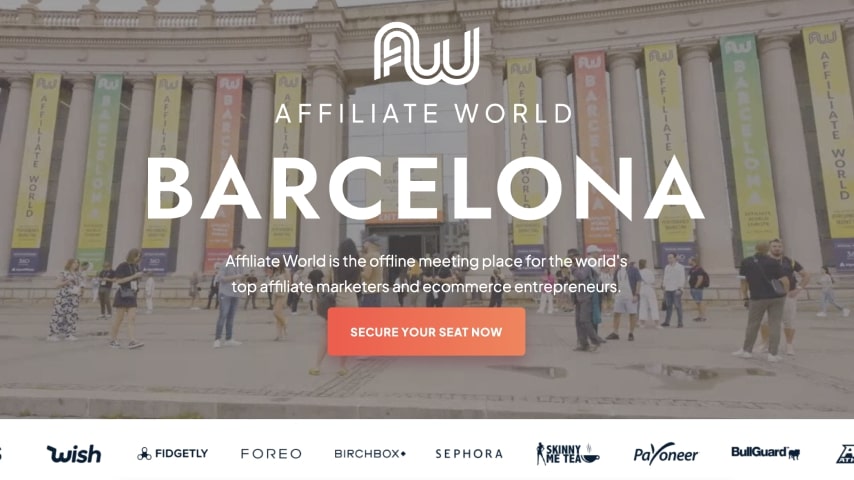 At the Affiliate World Europe conference, attendees will be able to network with some of the brightest minds in the industry and learn from experts who will present new insights, data-driven strategies, and innovative ideas on affiliate and eCommerce marketing to promote business development. 
In addition to the educational content and insider tips, this two-day event will offer happy hours in an informal atmosphere and exciting industry nightlife. 
Affiliate World Europe is the world's number one performance marketing conference, and it's expected to attract over 5,000 attendees from over 110 countries, with over 35 speakers and 120 advertisers. There will also be representation from over 40 traffic sources and 170 affiliate networks.
Notable Speakers: 
Florian Gramshammer, Managing Director – Impact

Amin Siala – Emerging Markets for Ecom & Lead Gen

Sarah Lamine – Dropshipping to Brand Building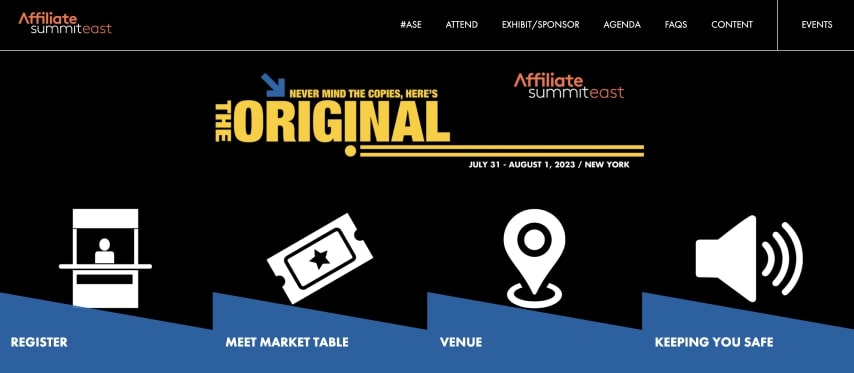 Affiliate Summit East 2023 is a performance marketing event for eCommerce entrepreneurs, affiliates, media buyers, networks, and tech suppliers. It will take place in New York and is considered the biggest affiliate marketing event, expected to bring together over 3,000 attendees. The conference will feature cutting-edge talks and networking opportunities to help attendees get valuable insights and grow their businesses in the competitive online environment. 
The affiliate marketing event Affiliate Summit East will offer over 60 sessions on topics like finding killer niches, hacking Facebook ads, finding quality traffic, optimizing landing pages, and lowering CPA with the perfect product offer. 
There will also be a Meet Market over two days, where attendees can create new partnerships to grow their eCommerce brands and other businesses. This conference is geared towards those in the eCommerce, digital marketing, affiliate, and media buying industries and is designed to help attendees succeed in the most competitive online environment ever.
Notable Speakers: 
Geno Prussakov, Founder & CEO – AN Navigator

Christina Weaver, Global Affiliate Marketing Manager – Lovehoney Ltd.

Tara Zirker, Founder – Successful Ads Club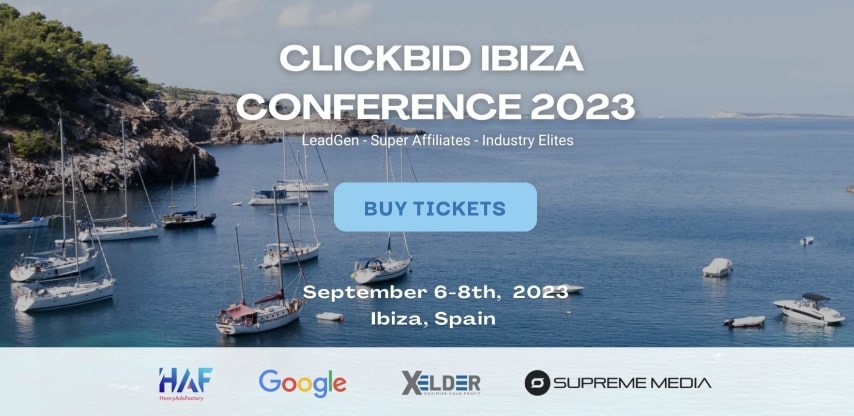 At ClickBid World, attendees can meet and share ideas with the world's top industry players in the Lead Generation & Super Affiliates industry. The three-day event is hosted for new affiliates, founders, directors, and investors, offering the opportunity to make successful connections and gain key takeaways. The unique connecting event is held in luxurious hotel terraces with sponsored free drinks and an amazing environment to foster successful business.
Notable Speakers: TBA
DMIEXPO – November 5-6, Crowne Plaza, Tel Aviv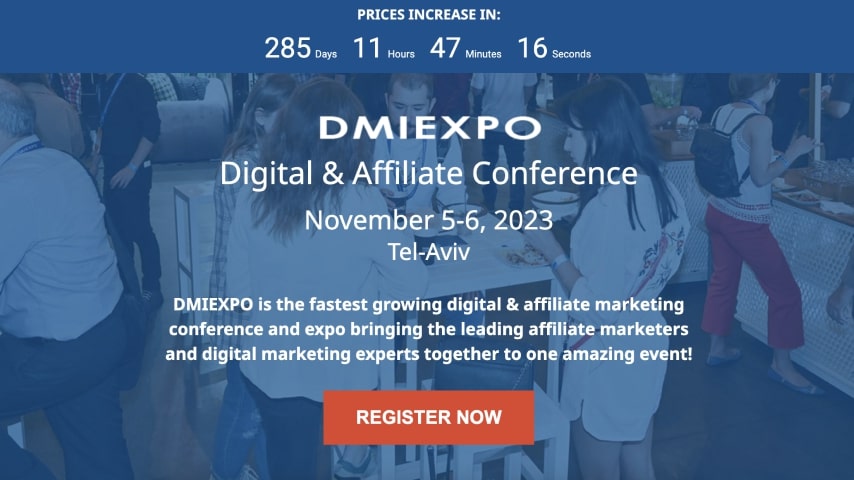 The DMIEXPO Digital and Affiliate Conference brings together top affiliates and leading international affiliate networks, advertisers, product owners, SEM, social media, digital marketing experts, media buyers, traffic sources, powerful brands and influencers, and executives and investors. Attendees can learn from the best speakers in the world, meet with other professionals in the industry, and access up-to-date educational content. 
The conference in Tel Aviv, Israel, will feature an exhibition zone, networking and meeting zone, sponsors and partners, luxury dining and hosting options and an amazing after-party. It's a great opportunity for those in the performance marketing and affiliate world to connect and learn from experts in the field.
Notable Speakers:
Itay Paz – DMIEXPO CEO & Founder

Haran Rosenzweig, Director of Affiliate Sales – Outbrain

Keith Kouzmanoff – Postmaster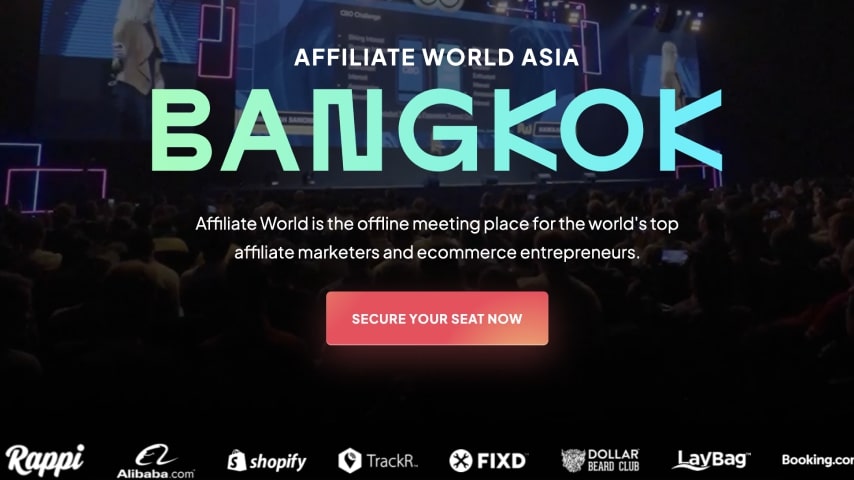 Affiliate World Asia is a two-day event in the beautiful and ever-exciting city of Bangkok. It's designed for affiliate and eCommerce marketing professionals and will feature experts presenting new insights, data-driven strategies, and innovative ideas. In addition to the educational content, this is one of those marketing events that offers plenty of nightlife and entertainment after the official part is done.
This affiliate marketing event is expected to attract over $1m per month in advertisers, the fastest-growing social networks of 2023, 54% of marketers who generate over $100,000 per month, the fastest-growing Shopify stores, and lead gen advertisers in various industries. Attendees will have access to a world-class marketplace, diverse networking events, and niche tracks.
Notable Speakers: TBA
In summary, these affiliate marketing events offer a wealth of knowledge and networking opportunities for affiliates. Meet industry leaders, digital marketing gurus, and like-minded people from all over the world. Affiliate conferences and other events can help with lead generation, learning affiliate marketing trends, getting to know eCommerce brands and their strategies, finding new friends, gaining valuable insights, and traveling the world.
If you're already a part of the Printify Affiliate Program, be sure to log in and check out our resources. If you're not a part of the program yet, sign up today and start taking advantage of all its benefits. And remember, you can always reach out to the Printify Affiliate Manager for help at [email protected]. We hope to see you at one of these events in the coming year!
Become a Printify Affiliate Today and Join the World of Winners
Share the article
Topics