27 Best-Selling Mother's Day Shirt Ideas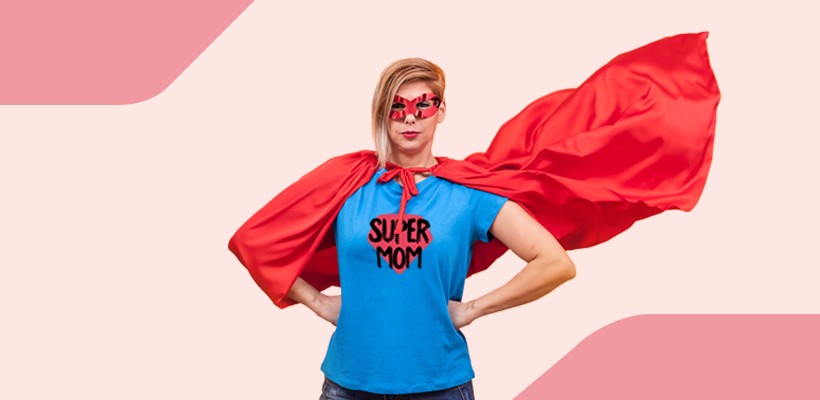 "No degree or experience required; salary and hours non-negotiable; no paid benefits; lifelong tenure." Would you be surprised to learn that 85 million Americans now hold this position? This position is called being a mother. And they deserve to be celebrated! 
Whether you're just starting your t-shirt business or are an experienced veteran, you probably know that holidays offer excellent opportunities to reach out to new niches you might otherwise not have a chance to market to. So let's talk about best-selling Mother's Day shirts.
Check Out Our Mother's Day Promotion!
Shirts are the most versatile piece of clothing: dress them up or down, give statements, and express your views. For the past few weeks, scrolling through Instagram & Etsy has been my favorite (and let's be honest, the only) pastime activity. What I noticed is, many moms have excellent style AND a sense of humor… which they express through their shirts. So I went through some of my favorite Etsy stores to do extensive — and very important — research, and made it my mission to find the cutest, fiercest, and most awesome mom t-shirts.
Start Creating Mother's Day Shirts With Our Free Designs!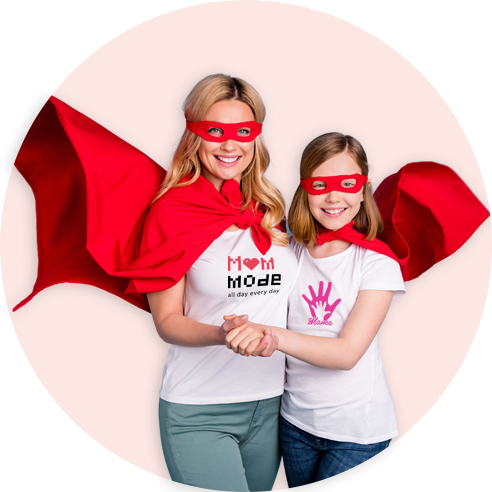 Use these lovingly crafted designs to create stunning and clear Mother's Day shirts.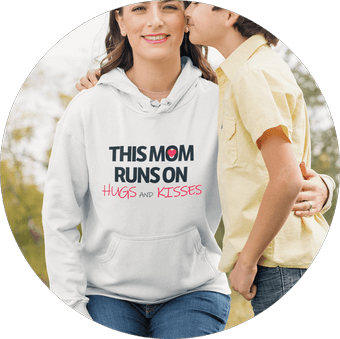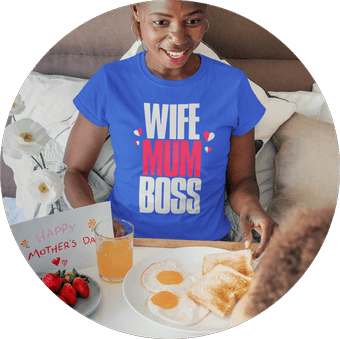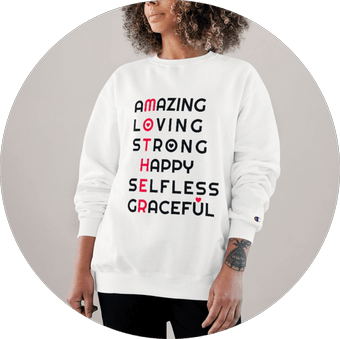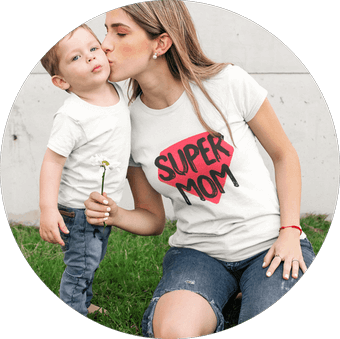 Below you will find 27 rad Mother's Day shirts I think you'll find are perfect, depending on what unique spin you want to bring to your eCommerce store. They're also perfect for gifting to all of the mothers in your life.
Mother's Day Shirts You'll Love
Whether you want to target moms that prefer more traditional feminine designs or are interested in reaching more progressive moms, I've found design ideas you'll love. Pick one (or ten!) as a starting point and tweak it until you're satisfied. You're literally just seconds away from a ready-to-ship Mother's Day shirt design!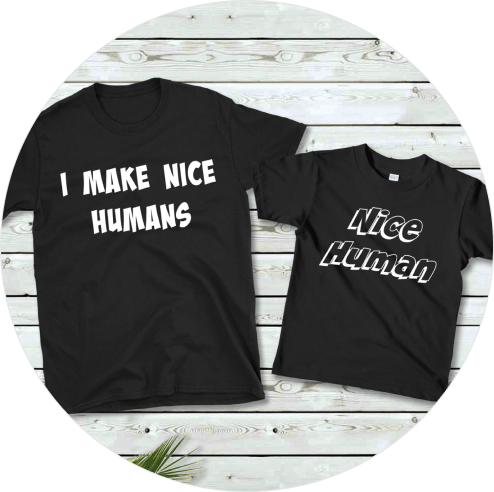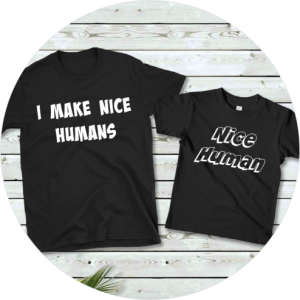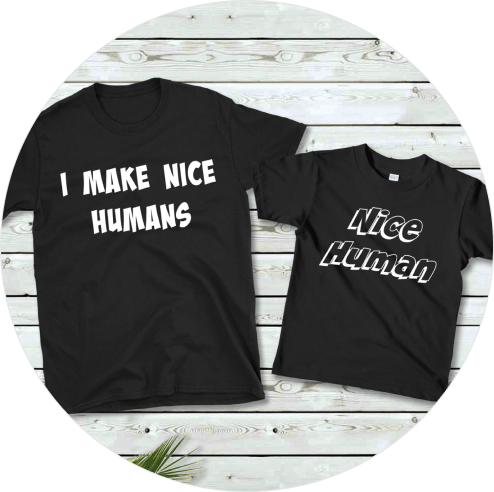 They do, don't they? I found many variations of one of the most popular shirts : I make cool babies, I made this army, etc. Throw in a children's shirt as well, and you've got yourself a perfect Mother's Day shirt combo!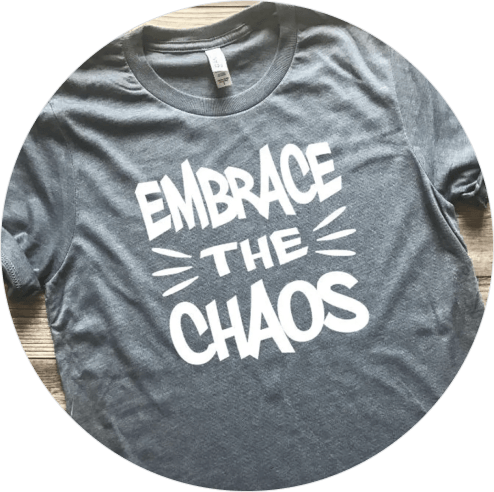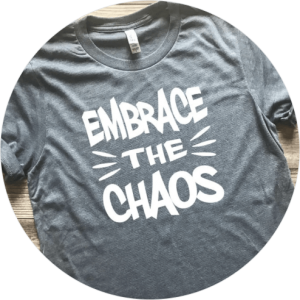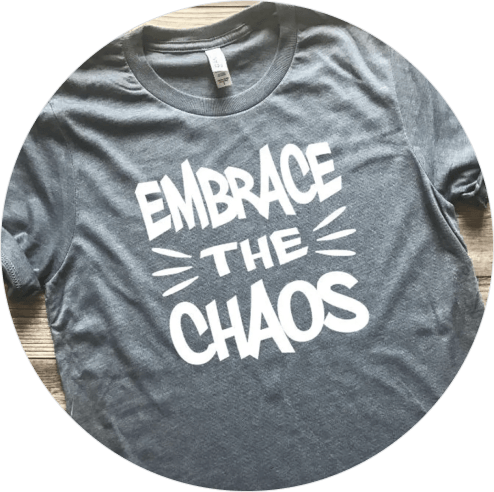 We all know that the life of a mother is never ending chaos. And this is a perfect Mother's Day t-shirt for all the chaos-handling moms out there.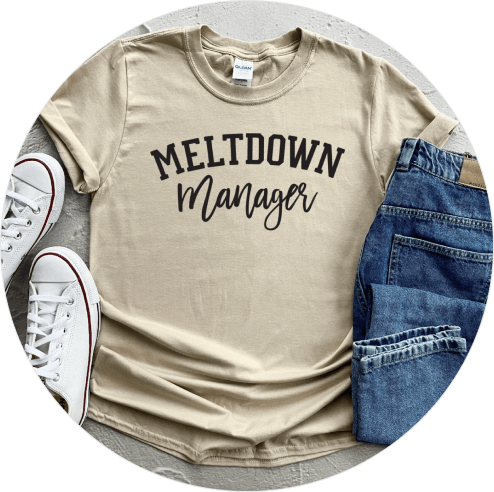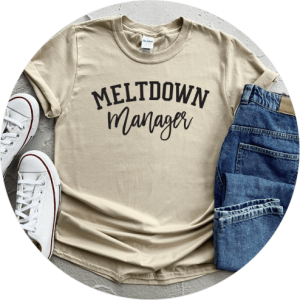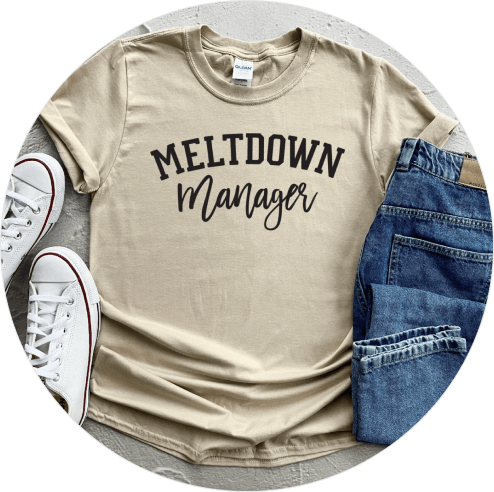 Add matching Mother's Day shirts for mom and the little master of meltdowns to your store – that's genuinely relatable content!
Mother of Biblical Proportions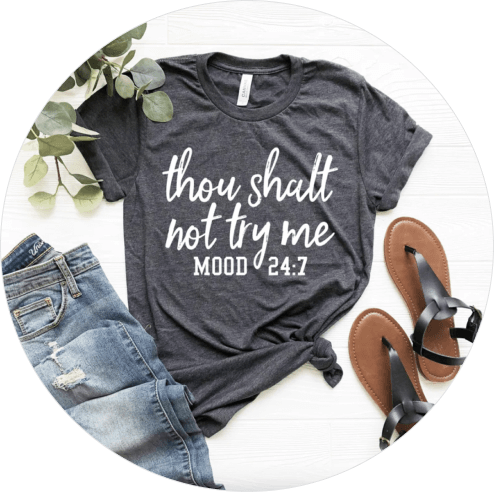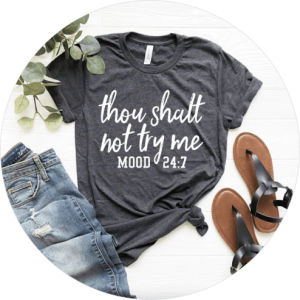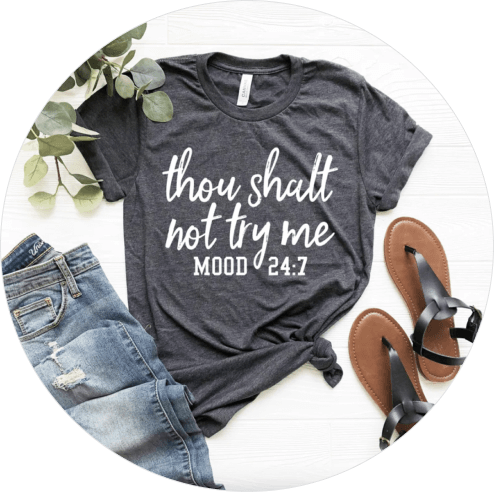 Thou shalt not try her. Seriously.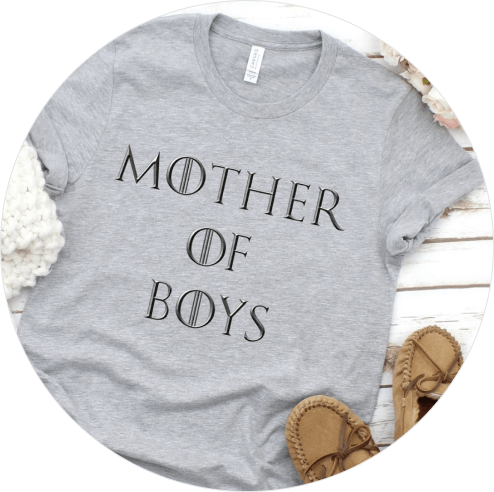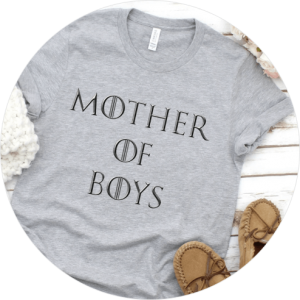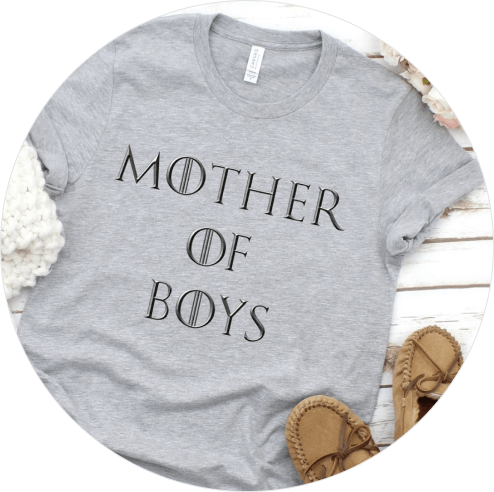 For the all-boys moms out there, unleash your inner Khaleesi, you mother of boys you. We suggest this soft jersey tee to make this design really pop.
Never Easy, Always Worth It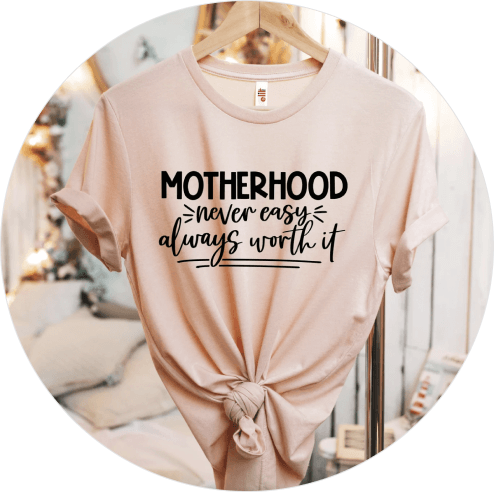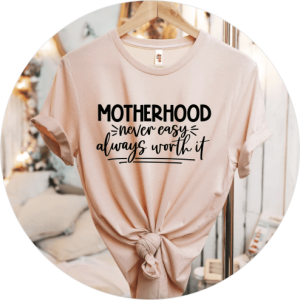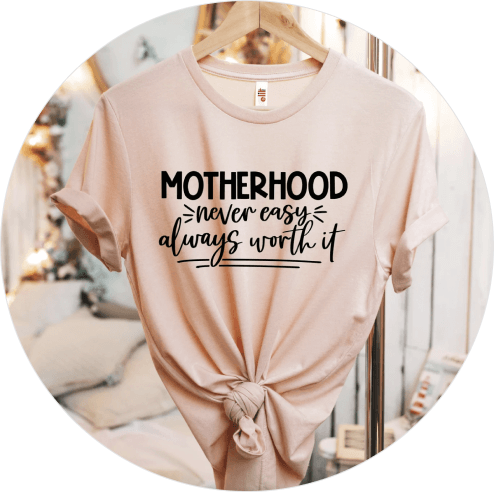 This Mother's Day shirt is pretty self-explanatory. We love it. Your customers will, too.
World's Best Mother's Day Shirt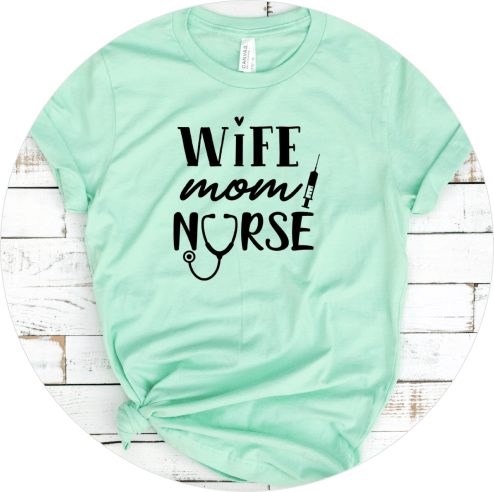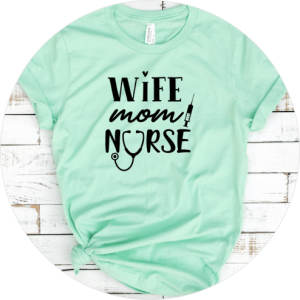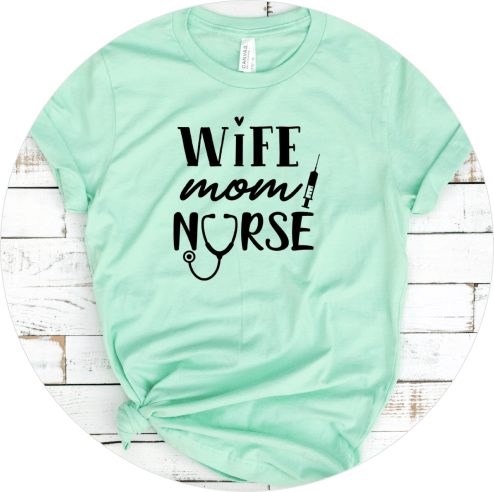 Be sure to include this amazing Mother's Day t-shirt design to show love and appreciation to mothers who are also nurses. With the pandemic, we know that doctors and nurses are the real heroes!
Design Your Own Mother's Day Shirts for Free!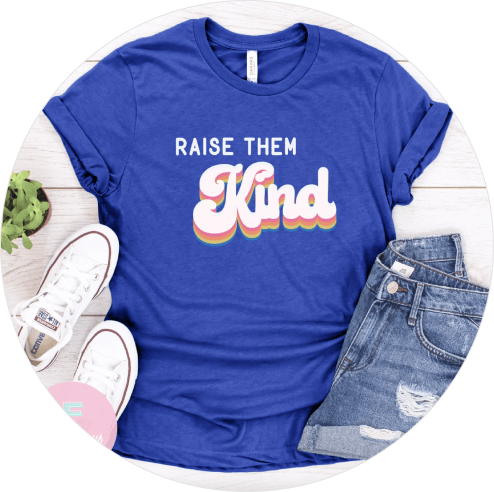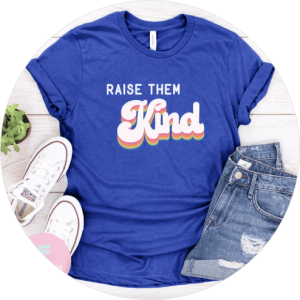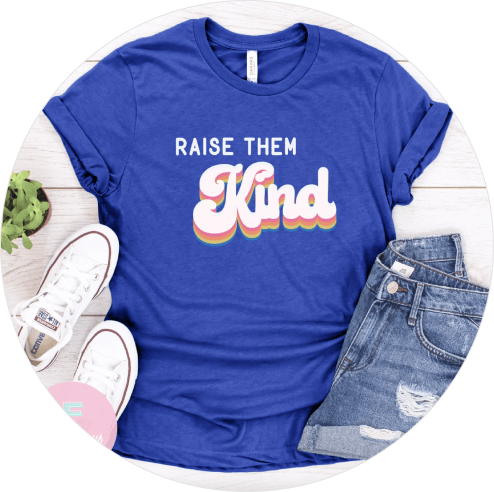 This t-shirt has a great message. I love it for its simplicity.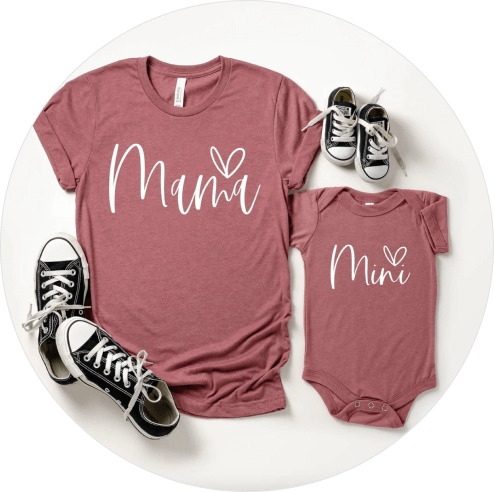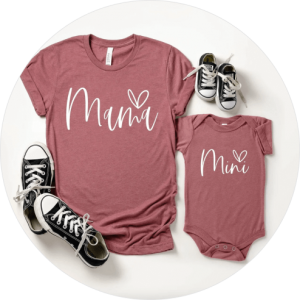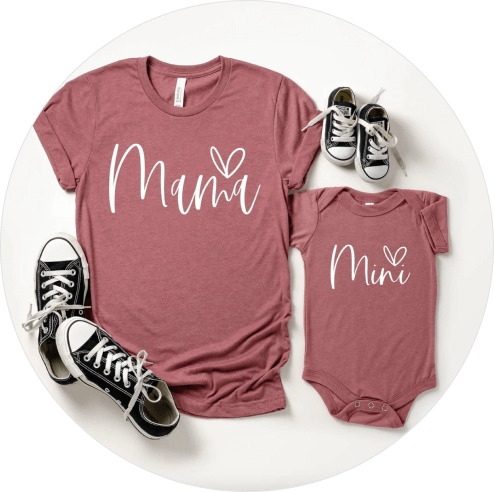 Don't you just love a good combo? For Mother's Day, include these two matchy-match designs to your online store for guaranteed success!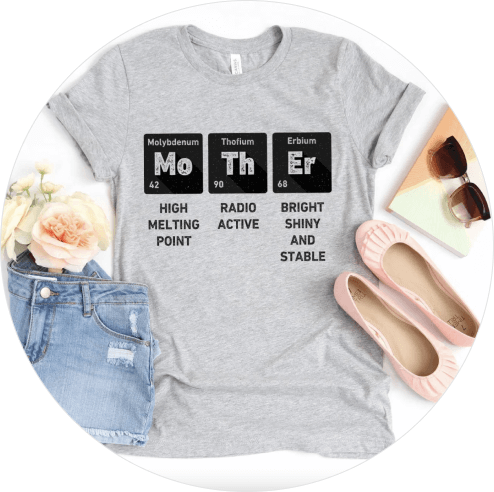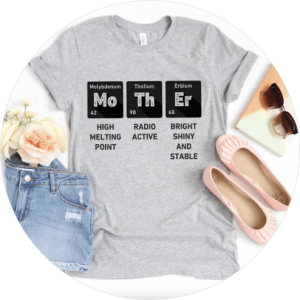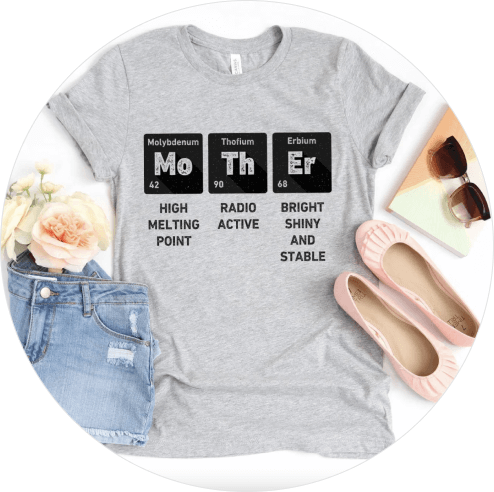 What is a mom? Sugar, spice, and everything nice? Err… not quite. With this Mother's Day t-shirt design, you can show them what she's really made of!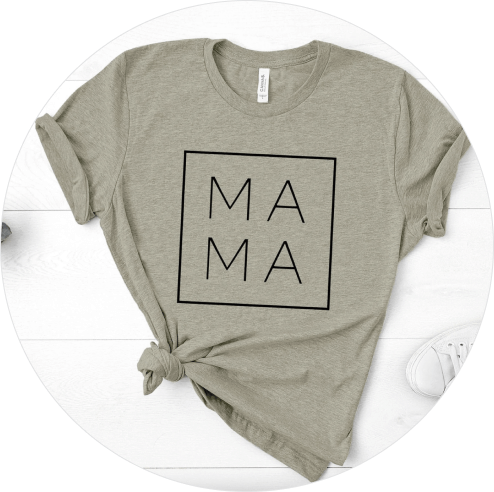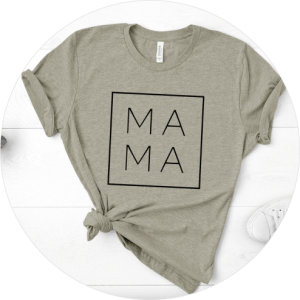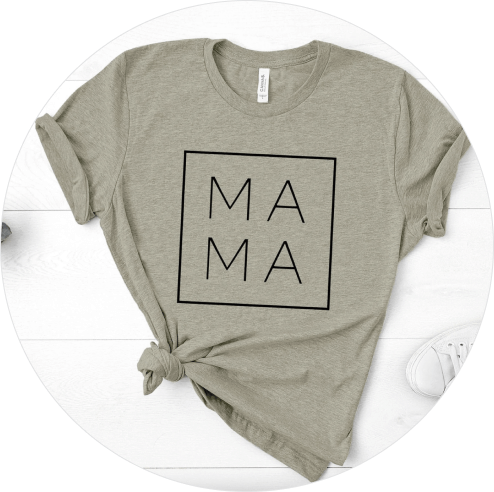 This is such a pretty option for all the minimalists out there. By the way, minimalism is huge on Instagram. If you want to attract Insta-moms, opt for minimalist designs for your shirts.
Raise Them Kind Sweatshirt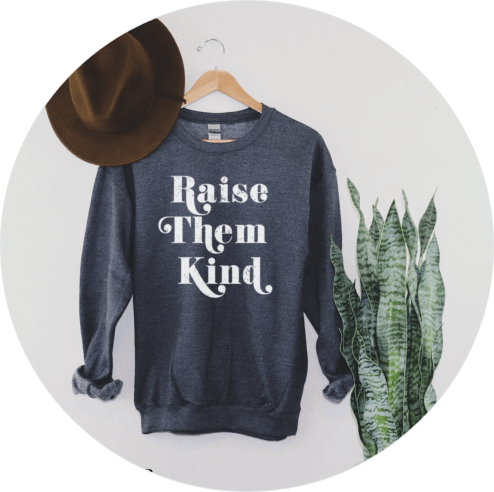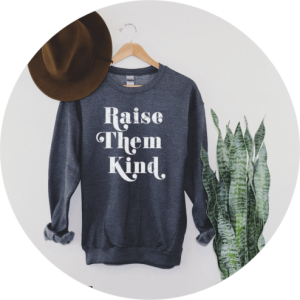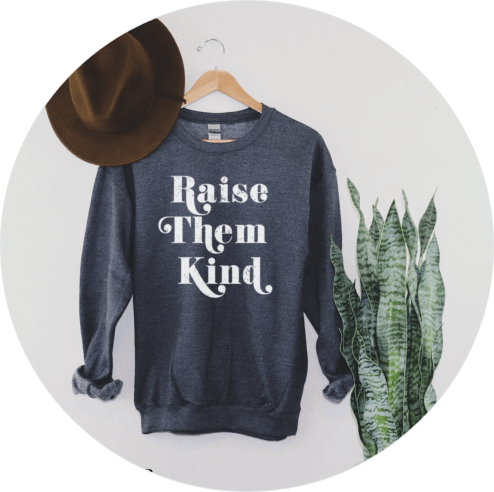 This sweatshirt will get so many compliments. I'm getting one for myself ASAP!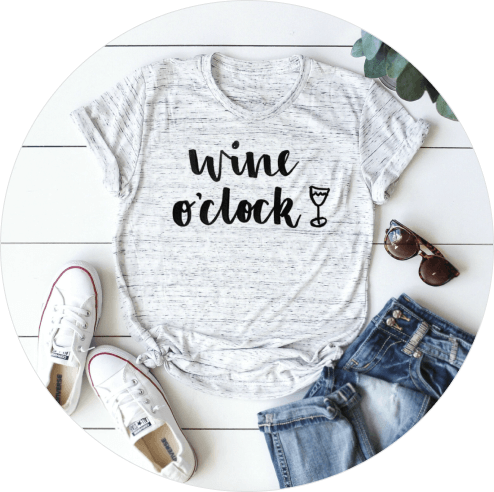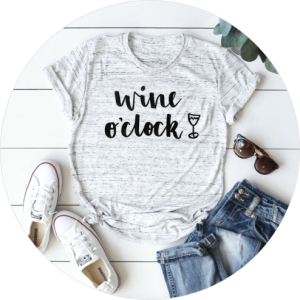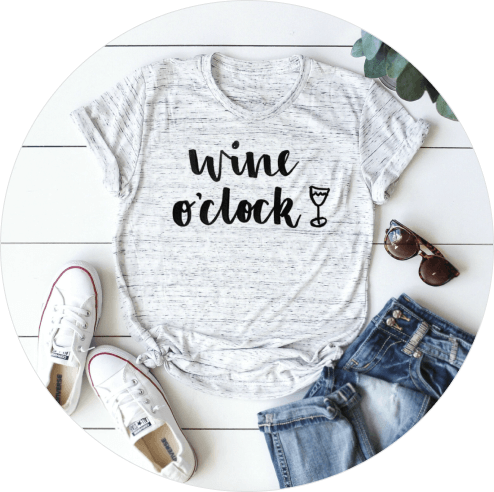 When the clock strikes six on Friday evening (or any other day, let's be honest), it only means one thing: it's wine o'clock! Get comfy on the sofa, turn on your favorite show, and grab that bottle of red you've been saving. Because tonight is all about you. 
Your clients will be looking for ways to thank their mom for dropping them off at sleepovers, picking them up from school, making dinner every night, and listening to their worries. This shirt makes a perfect Mother's Day gift.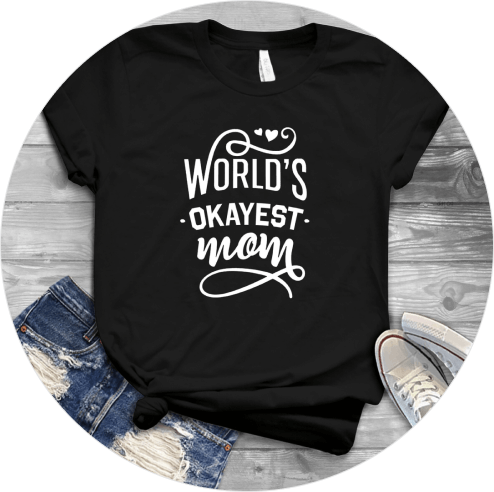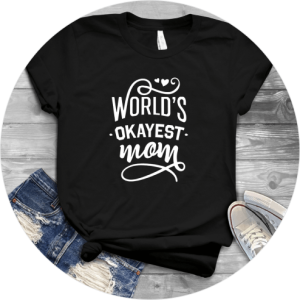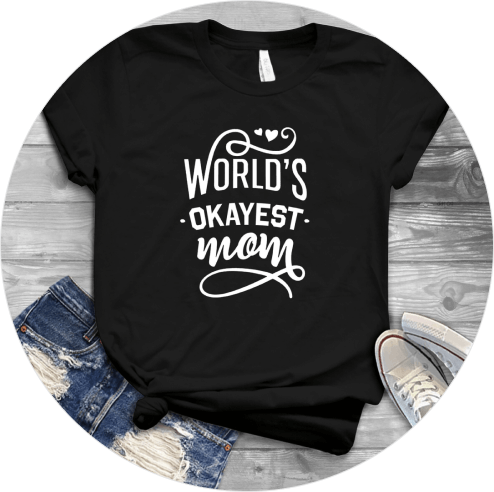 This one probably is my personal favorite. Let's be honest: not all of us are the best moms; some of us are the world's most okayest moms. And we're okay with that! This is a perfect example of a Mother's Day shirt design that millions of us can relate to.
Design Your Own Mother's Day Shirts for Free!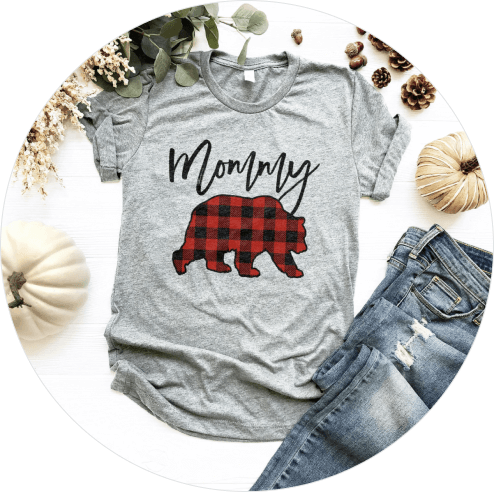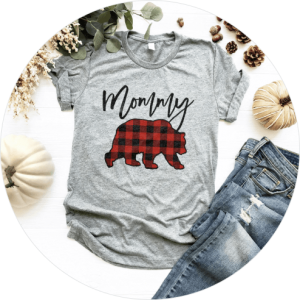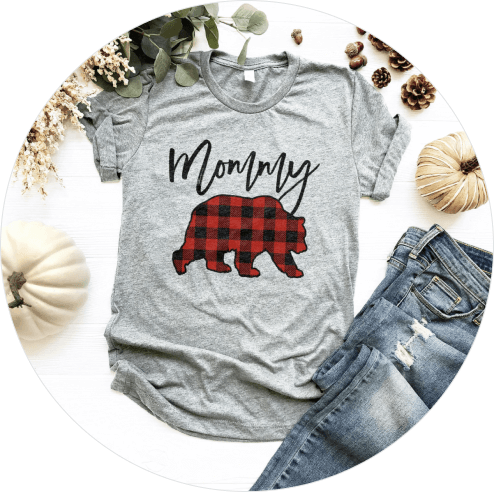 Keep moms warm and snuggly with this Mama bear long sleeve tee.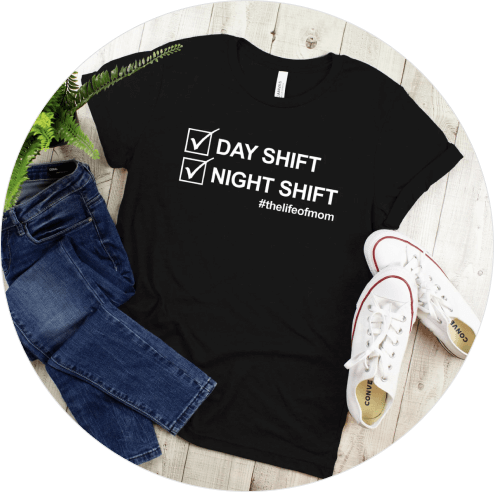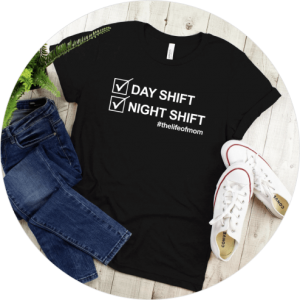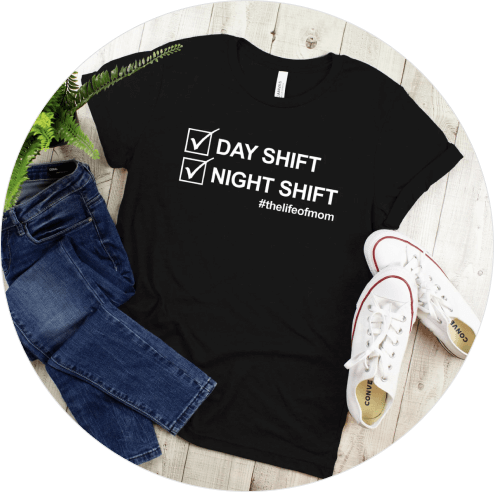 Moms don't work shifts. Moms work 24/7. Wish happy Mother's Day with this reality check. (Check, haha. See what I did there?)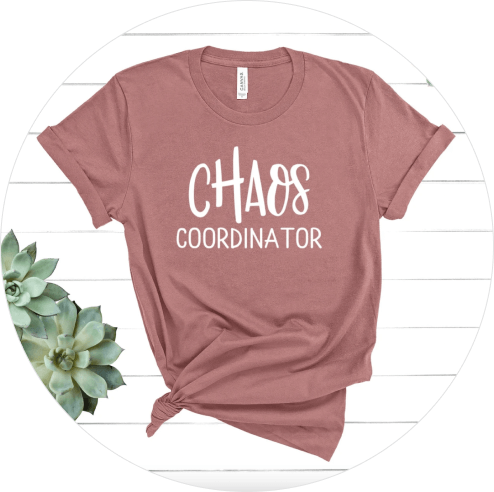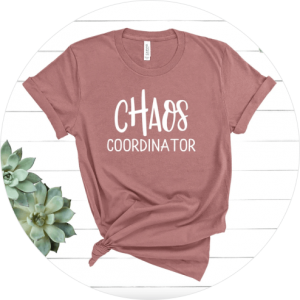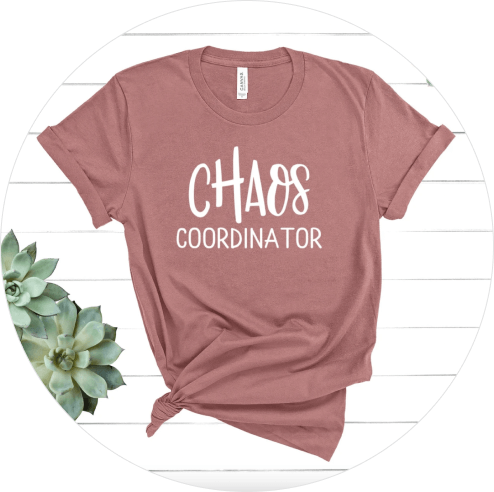 Thank you, mom, for coordinating all the chaos I caused. Here's a shirt.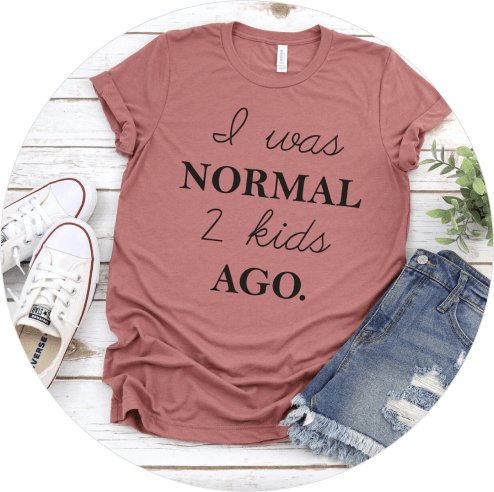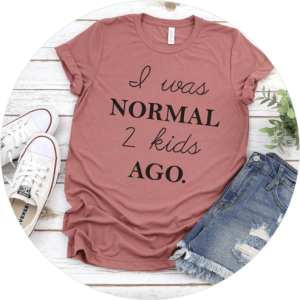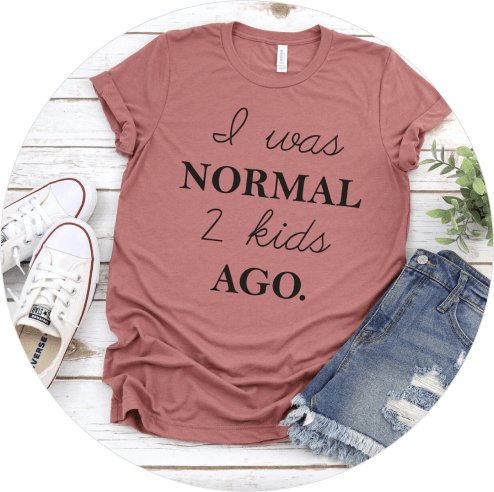 Encourage the LOLs with this 'I was normal [insert number] kids ago' custom t-shirt.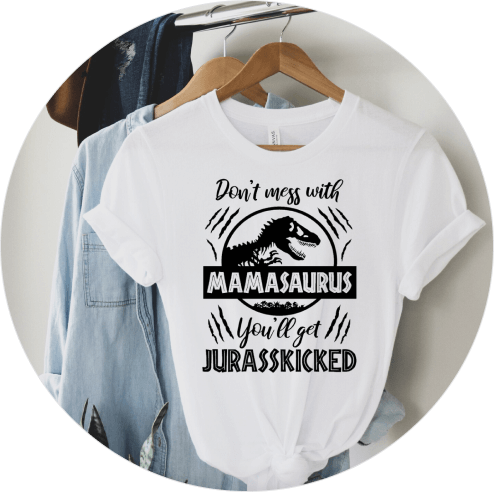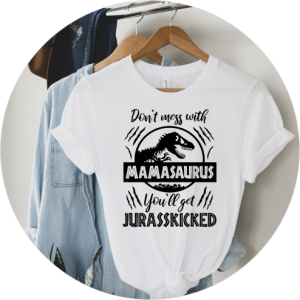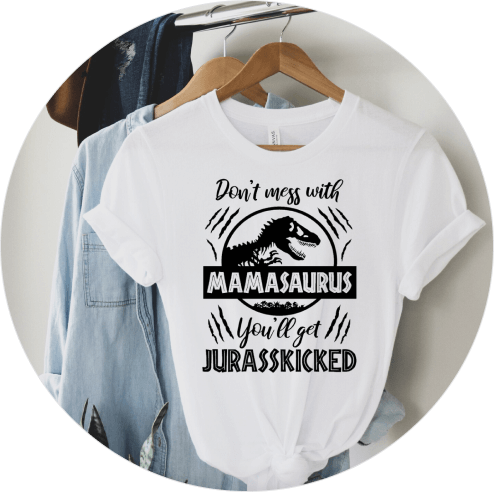 Don't mess with mamasaurus! And who doesn't love a good pun, amirite? Add this cool Mother's Day shirt to your store and send one to your mom as well.
I Run On Caffeine and Kisses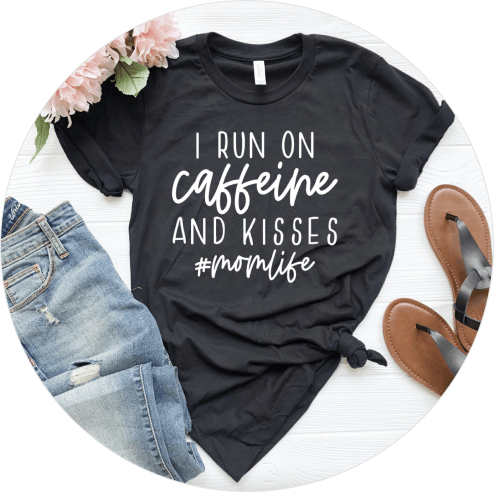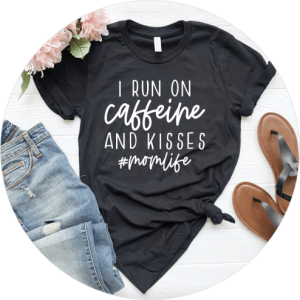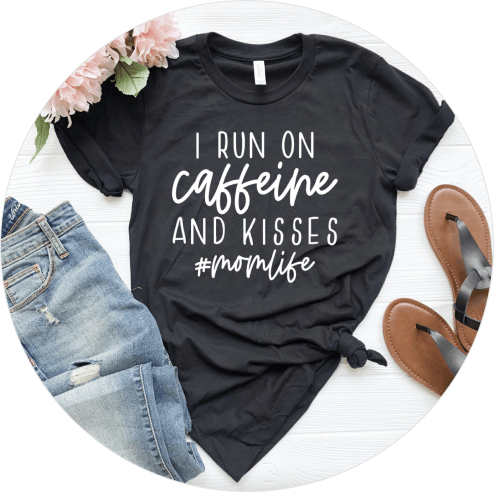 This I Run on Caffeine and Kisses shirt is too real. I love it!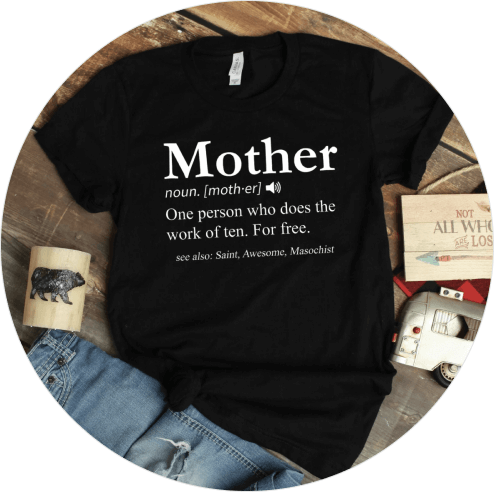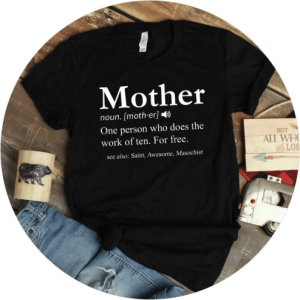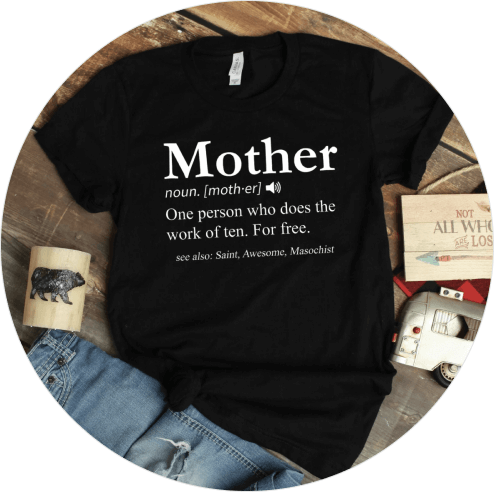 This shirt will surely get some laughs from everyone, and it's so funny because it's true.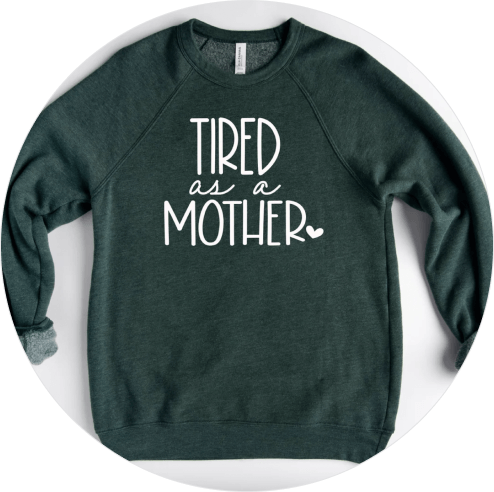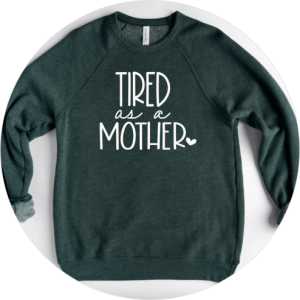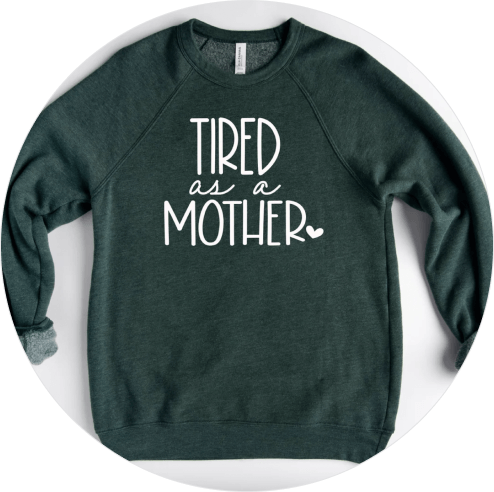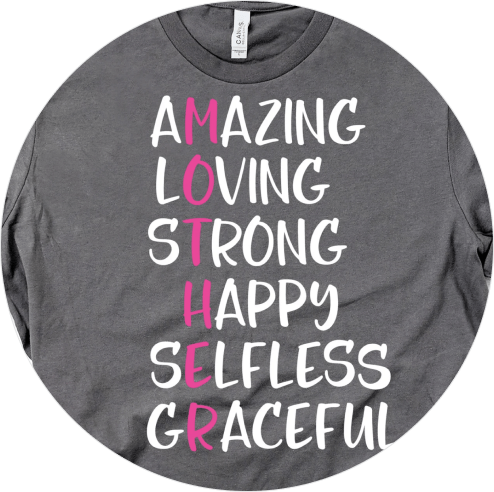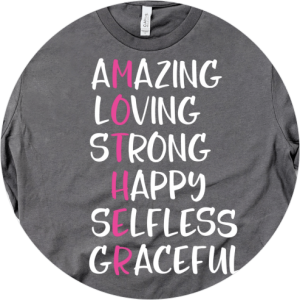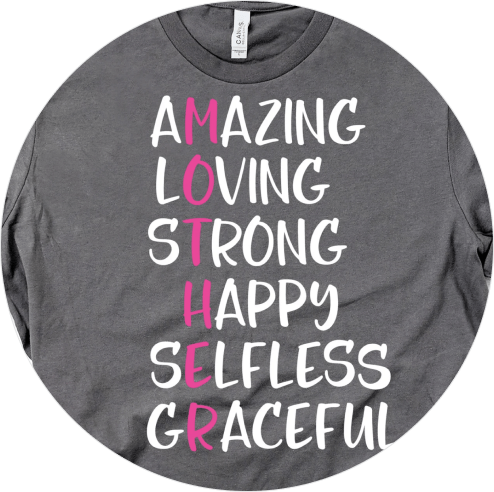 This lovely Mother's Day shirt is sure to get everyone to say "aww, this shirt is so cute, where did you get it?" 
Making a custom Mother's Day t-shirt is easy. Just choose a t-shirt template, upload the text and/or graphics to our Mockup Generator, and publish. Yup, it's that simple!
Design Your Own Mother's Day Shirts for Free!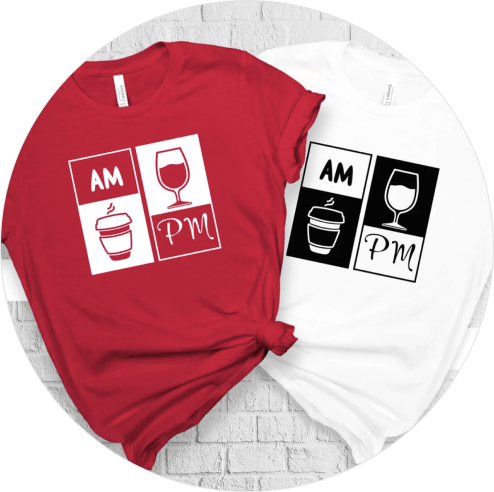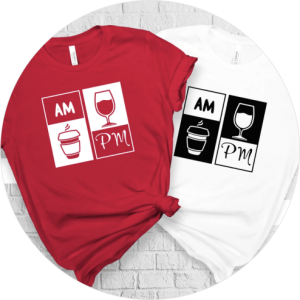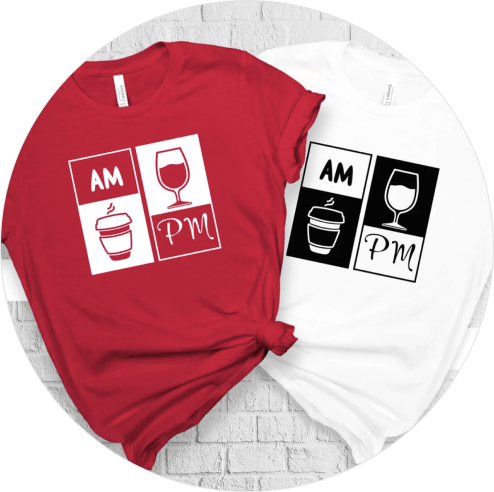 Coffee and wine, as we know it, are mom's best friends.This design also makes for a perfect Mother's Day shirt!
Don't Forget About the Grandmas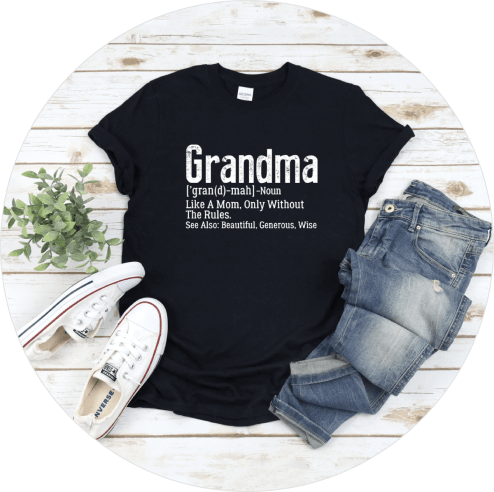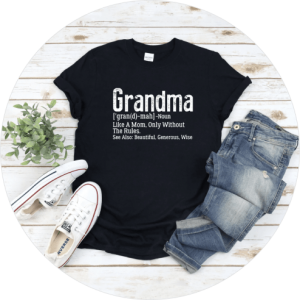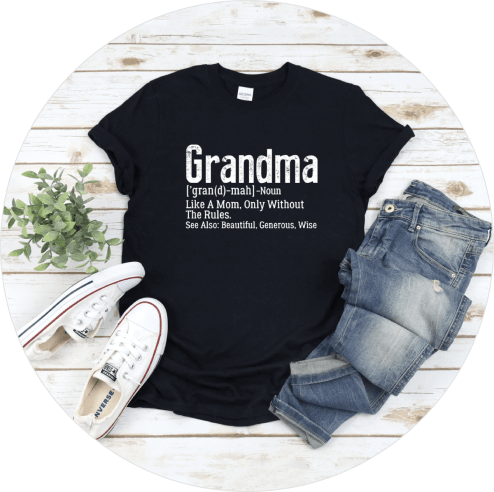 Moms are great, but you know who's even better? Grandmas! Because they're like moms, but without the rules.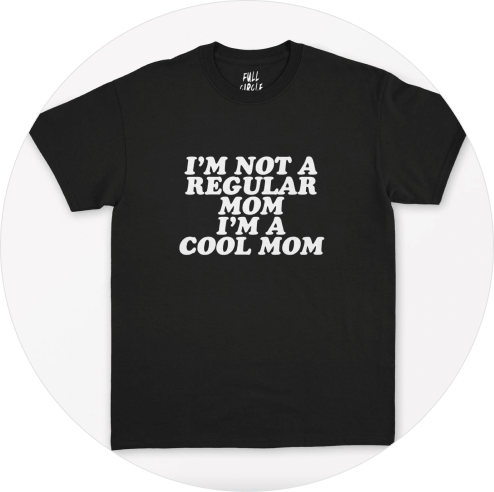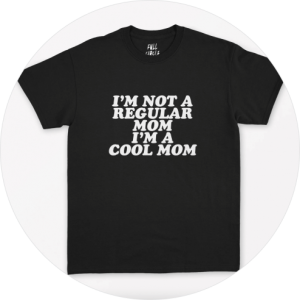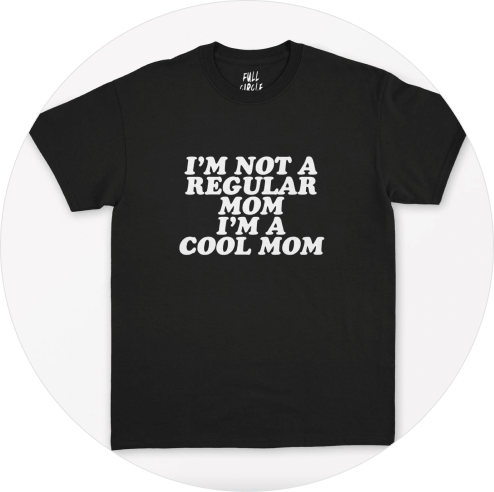 This I'm a Cool Mom Mother's Day shirt features one of the best Mean Girls lines ever, delivered by the one and only Amy Poehler. Raise your hand if you remember.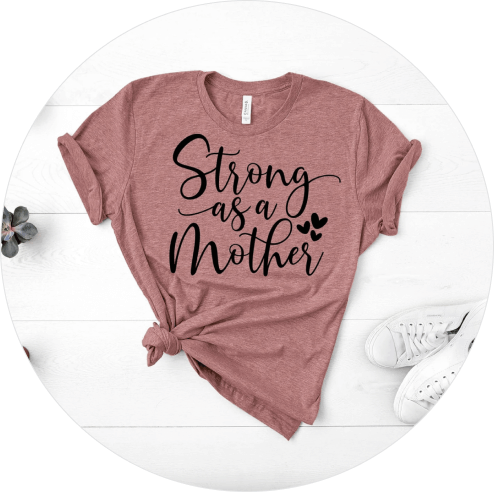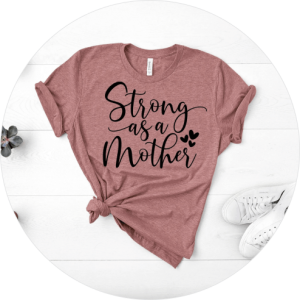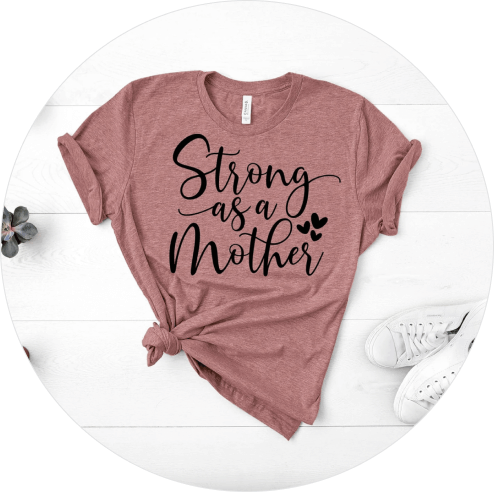 Strong as a mother is more than an expression, and this is more than an article of clothing. These four words are your customers' new mantra, their new manifesto.
Donning it as armor to head to a difficult appointment, or throwing it on after a challenging workout, or wearing it to collapse in when the kids are finally asleep, I'm pretty confident that moms are going to feel a new kind of strength in this piece. 
Mother's Day is a time to honor mothers, motherhood, maternal bonds, and the influence of mothers in society. And this year, with everything that's going on, we feel it's especially important to do so.
Share the article
Topics