10+1 Best personalized Father's Day gifts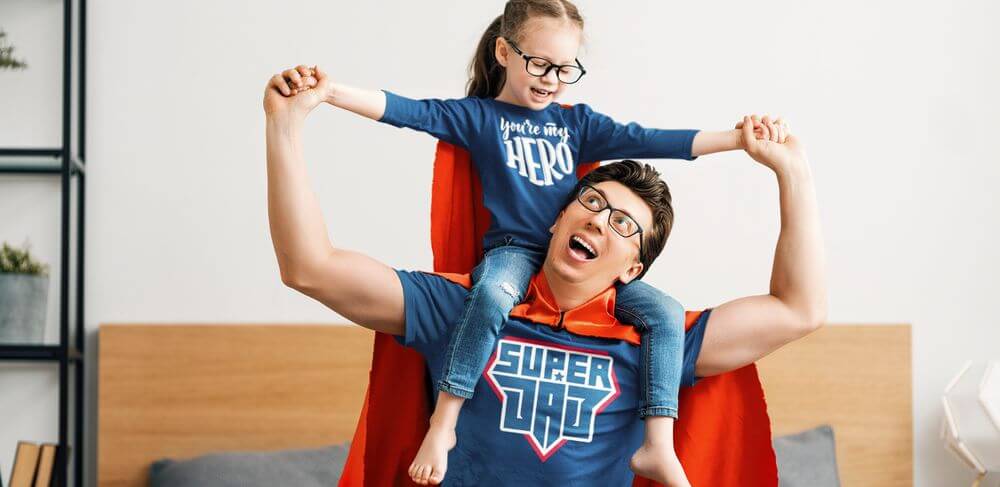 Dads sure are a tricky audience.
Most of them, when asked, will readily shut down the prospect of receiving something for Father's Day. Ever the hero, they don't really need anything by their own admission, but under the big-man mask, a gift for dad will always appeal to his sensitive side in a beautiful way.
To help you tackle this massive celebration as a merchant, we've gathered our list of incredible products for incredible people. We will give you our own list of products and  go over some of the current best-selling father's day gifts on Etsy so that you can draw inspiration for your own store.
How many people are buying personalized Father's Day gifts?
Short answer; a lot!
Setting up your store for success during Father's Day in 2021 can be indeed a bit of an uncertainty. Additionally, when last year alone, consumers planned to spend a total of 2.81 Billion – with a B – on Father's Day outings, then you know that if you play your cards right, a hefty chunk of that could be yours.
One of the main reasons why Father's Day is so popular is because we're not only celebrating fathers in the textbook biological sense – but any fatherly figure in our lives. Whether it's our actual dad, a stepdad, a husband, a brother, a son, or a grandpa, Father's Day is dedicated to the Men of our Lives.
According to an NRF survey for 2020, the average expenditure projection for men was at 180.68 USD per person, while for women, it stood at 118.09 USD. This goes to show that people are willing to spend extra on this particular holiday as the person of the day is someone who really matters.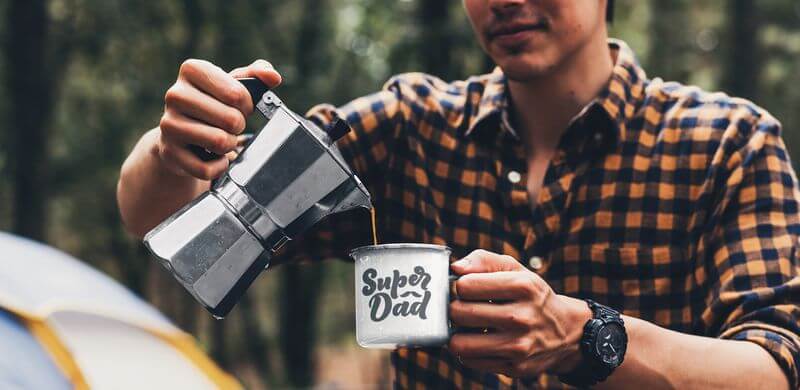 Make your own personalized Father's Day gifts
The following list includes our product recommendations for Father's Day 2021. These choices are based on their performance and rising demand within Printify's catalog. All products are handpicked for their customizability, quality, and of course, their appeal to old and young dads alike. From classic choices to fresh alternatives, we got it all.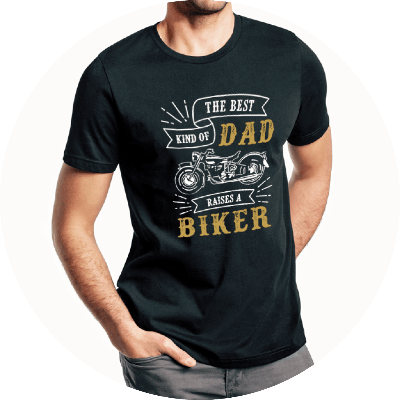 Seasons may come and go, but personalized T-Shirts are always around. From utilizing clever slogans, and funny puns to inherently "dad" designs, these tees will always be a staple when it comes to gifts for fathers..
A great concept that seems to be fast-growing in popularity among online shoppers is the Dad & Baby combo of tees and baby bodysuits. For this majestic pair, you can grab our Bella Canvas 3001 shirt and our infant baby rib bodysuit to create a matching design. Cool ideas include the dad's shirt reading "The Original" while the baby bodysuit reads "The Remix".
For example, dad wears a shirt reading "The Original" while baby sports a "The Remix" bodysuit.
Another immensely popular concept that bears a simply irresistible appeal to young dads is to announce the fact they are dads by getting a baby bodysuit to announce the great news.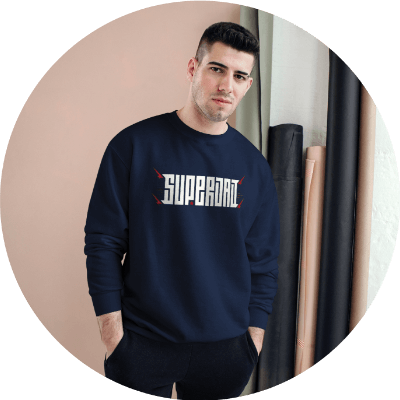 The trusty old sweatshirt. This simple, no-frills sweatshirt should be on the top of any father's day gift list. With a large design area to accommodate your custom designs, photos, or unique taglines, it's a no-brainer that is bound to be worn and appreciated by fathers. Its softness and low-key versatility that lets its owner wear it from work to the bed is the kind of factor that's universally appreciated by all men.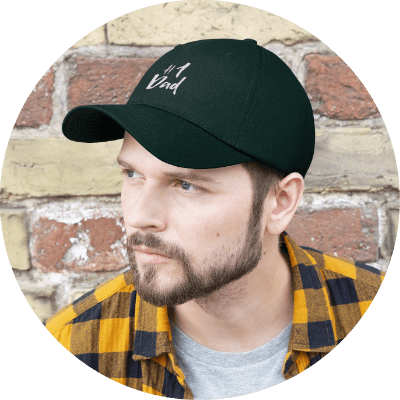 The signature dad-accessory. Dads don't carry accessories, so to speak. No bags, no paraphernalia of any kind, their one true love, however, is practicality, and the twill hat has that in spades. This hat solves problems. You put it on, you cover the hair or the lack thereof, it matches anything, and you can wear it from the grocery store all the way to the super bowl. With an embroidered design that feels authentically badass, you can create a unique design that feels great to the touch and even more satisfying to wear. This is a dad's gift from A to Z.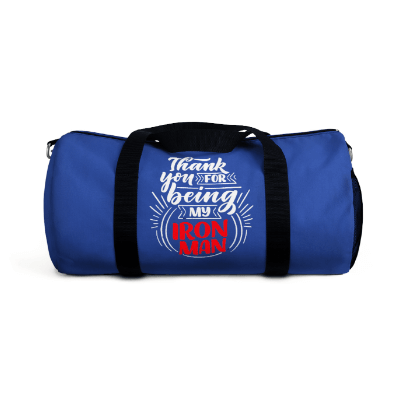 The Duffel bag is one of those items that are just practical. Adding a personalized twist to something that brings function to a dad's everyday life can be a great thing to sell. These duffel bags are all-over-print capable and come in small or large sizes. This functional item can be used to carry around anything from tools to a change of clothes to the gym and more – a personalized Father's day gift that's bound to be useful.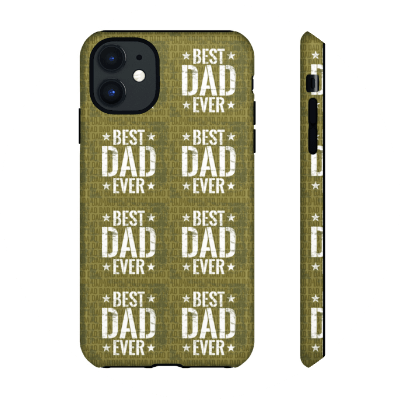 Toughness, yes, a dad's measure on how good anything really is. If it can take a beating, then it can be theirs. These tough phone cases feature an impact-resistant polycarbonate outer shell and an extra inner protective shell. With a photographic-print quality, you can add vibrant colors, themes, slogans, and pictures that are true to life with vivid, colorful details. With open ports for hassle-free connectivity, this is a tough gift, for tough dads.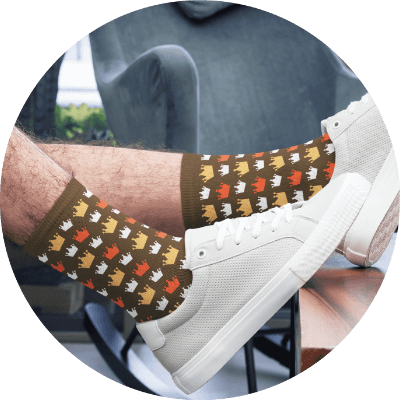 This instant classic dad gift is the chameleon of all gifts. If you're catering to last-minute audiences that aren't really sure what to buy (and there's a lot of shoppers like that), then this is a guaranteed hit. Scoop up profits up to the very last minute with our ribbed tube socks that are as comfy as they are stylish.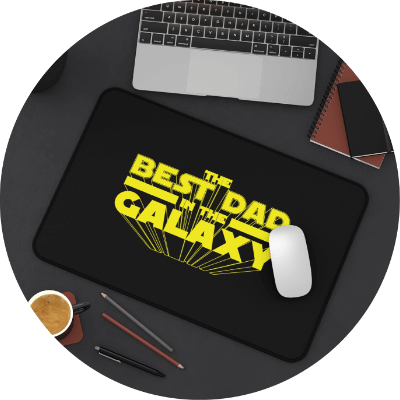 A gift for the gamer dads out there, a custom mouse pad can be both an awesome and a practical gift. This 4mm thick, neoprene desk mat with anti-slip backing comes in comfortable sizes; 12″ × 18″  and  12″ × 22″. Add your own full print in the front, and make any dad who works or plays online, so much happier to use their desktop.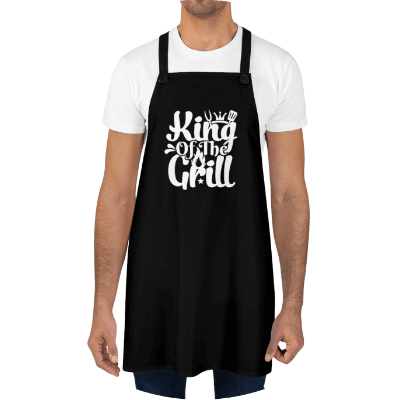 When dad grabs the spatula, it's time for some delicious grilled goodies. This 100% Polyester apron is comfy, durable, and can feature a full front print that razzles, dazzles, and it's perfectly "dad". From cooking puns, to dad slogans – it's all fair game, and this bad boy always hits the ground running as a father's day gift choice.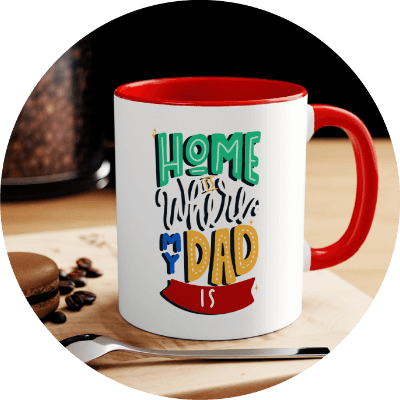 Mugs are a father's day gifting staple and dads, simply love theirs. Whether it's for their morning pick-me-up or their night cap, this vessel of holy dad-juice can be customized with all-over print designs. The comfortable C handle makes for incredible sipping finesse in the morning when things are fuzzy, while the mug itself can hold XX oz of a dad's favorite beverage.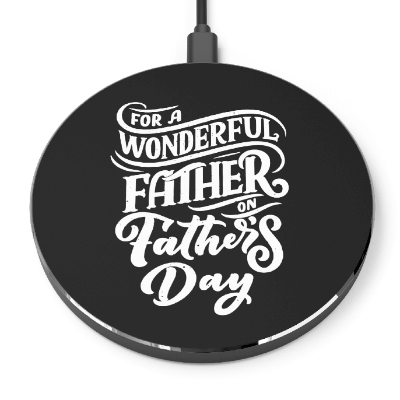 There's a category of fathers that simply go bonkers over all-things-gadgets. If your goal is to appeal to the techie side of dads, then this wireless phone charger is the way to go. Compatible with the latest Android and iOS smartphones, this base can accommodate your designs in vivid color. Customize it with a personalized Father's Day gift-friendly theme, and you got yourself a fantastic gadget that's both cutting-edge and causes a warm smile every time they put their phone to charge.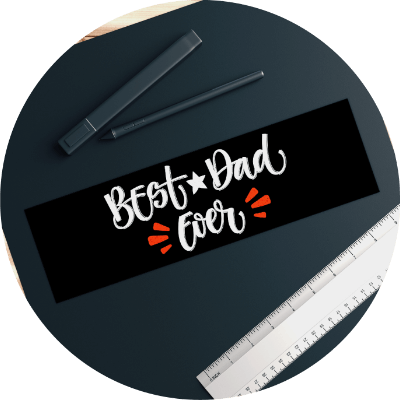 The proud parent's bread and butter, bumper stickers are a popular gift for fathers and families alike. Customize yours with father's day slogans or puns, and you have an instant winner that can showcase fatherhood on any vehicle. With a scratch-, sun-, and water-resistant material, these bad boys are ready to be rocked on any car in the hottest of seasons.
Found what you were looking for?
Father's Day – an empowering celebration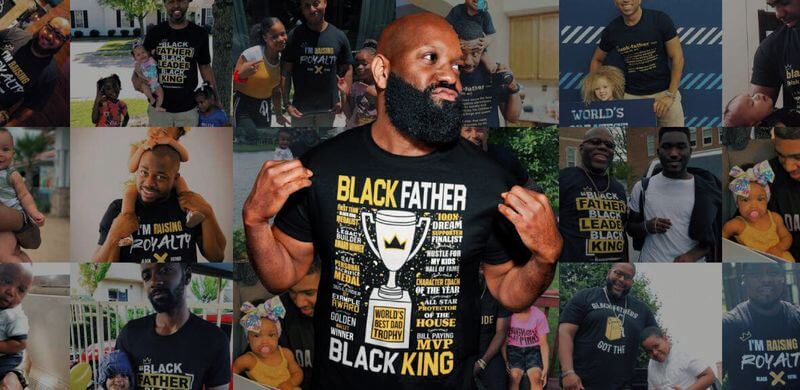 As per our Father's Day success story, this celebration can also become a social avenue that sends a powerful message. Charles Smith, a young father from the suburbs of Atlanta, left his corporate job to pursue the creation of what now has become one of the top-performing, print-on-demand businesses on Printify; Black Fathers Exist
Managing to hit and surpass the 100,000 USD per month mark, Charles' case proves you can thrive with a clear message and goal in mind. This means not just selling awesome personalized Father's Day gifts to your customers but also giving them a noble cause to identify with.
What's more, Charles is living proof of a tried-and-tested business principle; Entrepreneurs who create a strong brand identity will always reach farther and higher than generic, one-off brands.
In short, it's all about making an impact.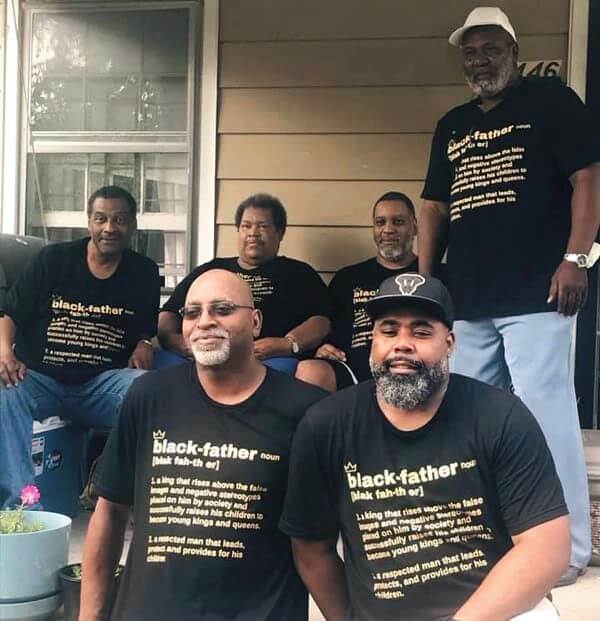 Charles wanted to do precisely that. As a creative who wanted to start his own business around gifts for dads, he found himself in most people's shoes when they're starting off; there is little to no money for inventory, storage, or any of the typical upfront investments that are usually required by traditional selling models.
Charles, after doing his due diligence, landed on Printify, and the rest was history. In Charles' own words, it was vital for him to easily tap into his creativity without taking an enormous financial risk, something that when you have a family to take care of, was not an option.
So how did "Black Fathers Exist" come to be and how can you do the same for your brand?
A theme around fatherhood was always the main plan, but after some tinkering in his business, he went deeper and created something unique, something that was dear to him: he gave a voice to black fathers and tried to shed a positive light on black fatherhood.
The key point here is to create a brand that you would identify with. Whether it's a lively community that you love being a part of, a subject you've spent years following, a hobby you adore spending time on, a movement- anything goes, as long as you're passionate about it and feel that you have something to say.
Once the cause was decided upon, Charles tweaked his existing products and created new designs to represent his cause. The result?- A successful business was created which found the right audience at the right time.
What designs could help your personalized father's day items sell more?
In Charles' case, his designs include uplifting words, matching shirts for young bucks and their dads, and typography designs that overall express his cause.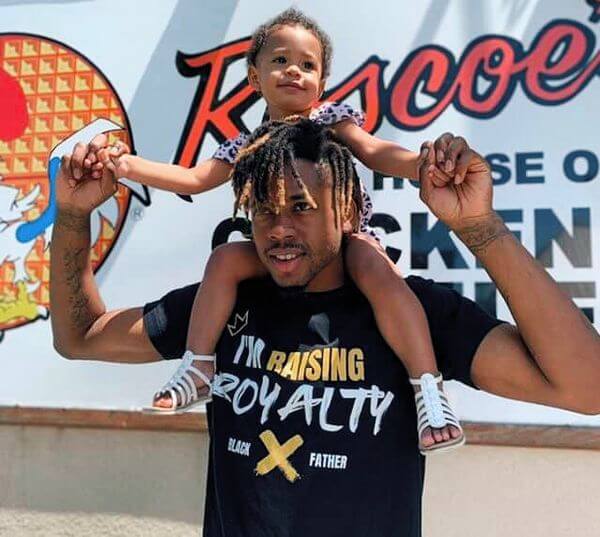 From "Raising Royalty" to dictionary-like re-definitions of the words "black father", his designs are bold and clear. To create designs that speak to your cause, you don't really need to reinvent the wheel. Go by things you already like, designs that inspire you – maybe it's a certain aesthetic, a color swatch, or a composition style. Once you find those, it's a great idea to create moodboards.
 A moodboard is a collection of all your favorite stuff in a similar design vibe that you can refer to for inspiration. Plus, you can always use sites like Pinterest.com to browse online for pictures, designs, and products that you like and save them in an online file that's readily available for you to peek at any time you need a reference.
Once you have your inspiration file ready to go, start creating your own personalized father's day gifts or products by building on what already exists until you have something that's unique to your brand.
Social media ads & more tricks to help your business grow
According to Charles, social media ads on platforms like Facebook, Instagram and TikTok have been a true gift for his business. It's a fast, inexpensive way for every businessman to test ideas, reach wide audiences and capitalize on everything that's going on in the world. Putting the right message to the right audience has never been easier, and this is something that you should be taking advantage of in your own business too.
Of course, another important "trick" to keep in mind is not to put all your eggs in one basket. Charles noticed that and diversified his catalog with multiple Printify products like sweatshirts and hoodies, bathmats, stickers, and various accessory items –pulling an even broader appeal for a bigger audience; all dads, everywhere.
Key takeaways that may help you on your journey by the Black Fathers Exist story:
Make it personal:

find something you believe in and feel represented by

Social media ads:

use them like the god-send gift they are and expand the reach of your business.

Never give up.
Best-selling designs for personalized Father's Day gifts on Etsy
Like an alternative movie title to a Sergio Leone film, the starring categories seem to be "The Cute, the Funny, and The Manly".
Rising trends in gifts for dads include personalized leather products like wallets and toiletry bags, while classics like funny tees and mugs are always a staple choice. What do those look like? We dove into Etsy to find some of the best-selling products to further inspire your own inventory.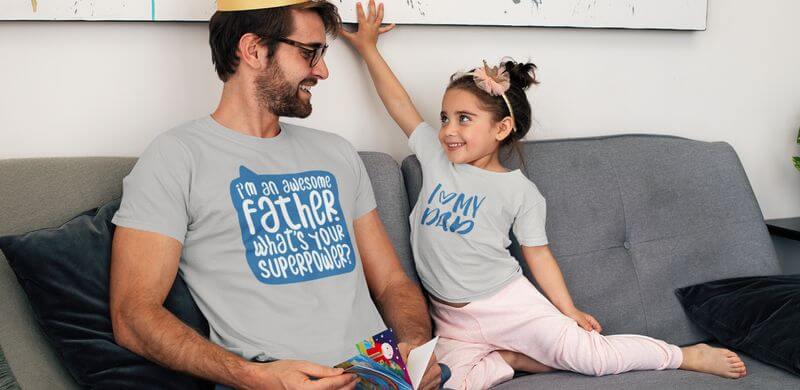 Clever puns and slogans – when it comes to personalized Father's Day gifts, they're as classic as hairspray was in the 80s. Here are some best-selling Etsy ideas you can use to inspire your own designs and catalog for Father's Day: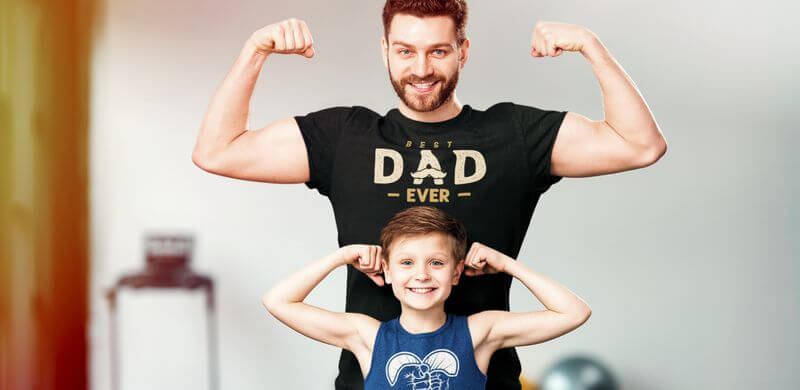 From custom campfire mugs to personalized cooking aprons for barbecue masters, people simply can't get enough of these custom gifts for fathers. In this category, we have items like: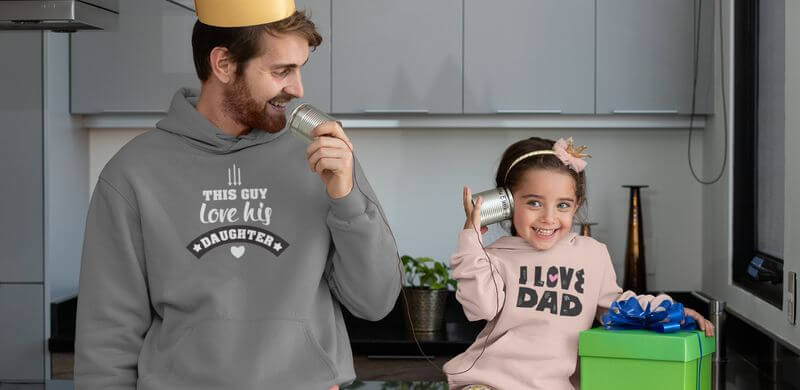 In this category, we can find everything from dad & baby coordinated tees and baby bodysuits, key chain charms, witty shirts, and coasters- a favorite dad gift.
Ready to spruce up your store with your own personalized father's day gifts? Then don't waste any time; start designing today and stay ahead of the curve for an explosive start to the summer season.
Share the article
Topics