Everyone has walls. Design a few custom tapestries for an audience wanting to transform their surroundings into something more than ordinary.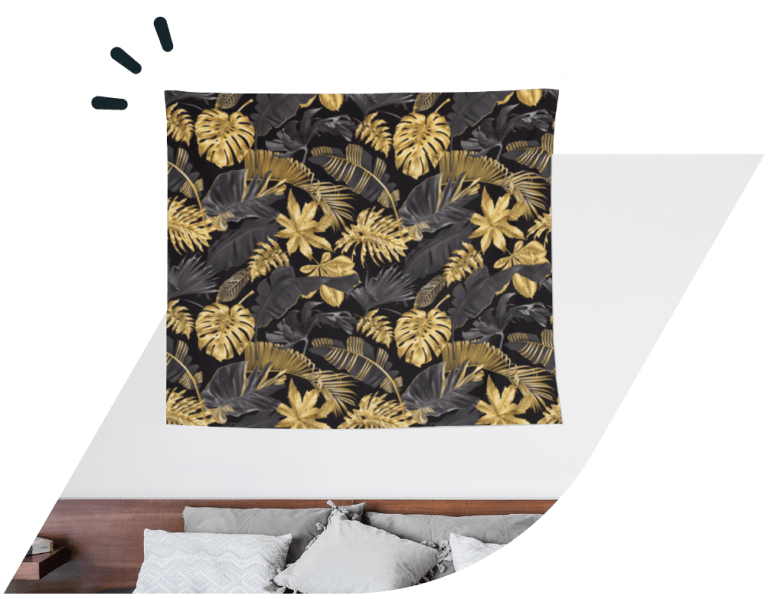 Benefits to Selling Tapestries

With a total production and shipping cost under $19, selling custom tapestries is a great way to net a healthy profit.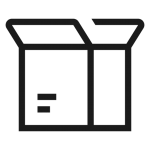 Your business is just that – your business. Whenever you make a sale, we'll do our best to make it happen.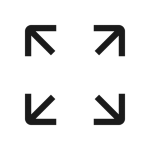 Large canvas for more elaborate and creative design
With a colossal spread of 104 x 88 inches, there's quite a bit of room to display whatever artwork, message, or inclusion is printed.
What Makes Printify's Tapestries Standout
Max out the beauty of your custom tapestries
It's worth mentioning that any design used for a custom tapestry should be large enough to cover the whole surface while maintaining an adequate degree of detail. 
The latest in printing techniques provide bright and crisp colors matching even the craziest, most exotic designs for custom tapestries.
While bigger isn't always better, it is here. With such a large space to broadcast whatever innovative design you choose, a custom tapestry is a surefire way to send a message.
These custom tapestries can take a beating. A combination of 100% polyester construction and hemmed edges makes for a bolstered effect that reduces fraying while standing up to machine wash.
How to get started making Custom Tapestries
Creating a line of custom tapestries is a legitimately fun activity. It's a chance to bring an idea to life. To spark into existence something that was only thought moments before. And it's so easy – even if you don't have an account with us, yet.
Just follow these simple steps and you'll be selling tapestries in no time:
Sign up is free. List some basic information, and you're good to go.
1 : Click here. That'll take you to the custom tapestry page of the Printify catalog. There, you can proceed to step two or check out some custom tapestry information by exploring or clicking the shipping and more details tab.
2 : Press start designing. This is the green button near the top of the page. 
3 : Welcome to the Printify mockup generator. Here, you'll see a layout of any Printify product you've selected for development – in this case, your tapestry to be.
4 : Press 'Add your designs'. Here, you can upload artwork or simply drag-and-drop. Once uploaded, that image, design, etc., can be moved, sized, and placed in the printing area.
– Try to make sure the image is either a JPG or PNG file – no larger than 50MB in file size. We recommended 2812 × 3225 px.
5 : Preview. It's always a good idea to investigate a bit before sending an item on to a custom. The preview tool is a great way to see everything.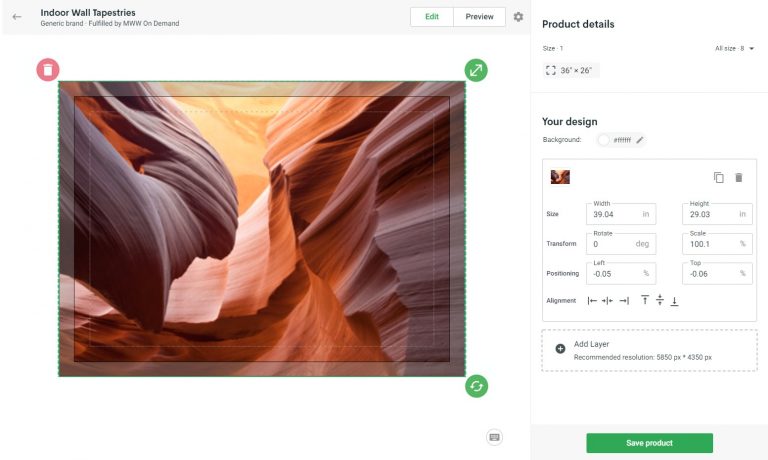 Frequently asked questions
Custom Tapestry Design Ideas
Just like artwork, statue, or interesting paint jobs, a tapestry has the capacity to immediately transform a room's ambiance. Therefore, whatever is printed on the surface will have a significant voice. This makes custom tapestries an ideal platform for artistic inclusions – it will be seen, speaking the truth and heralding whatever message is emblazoned across the surface.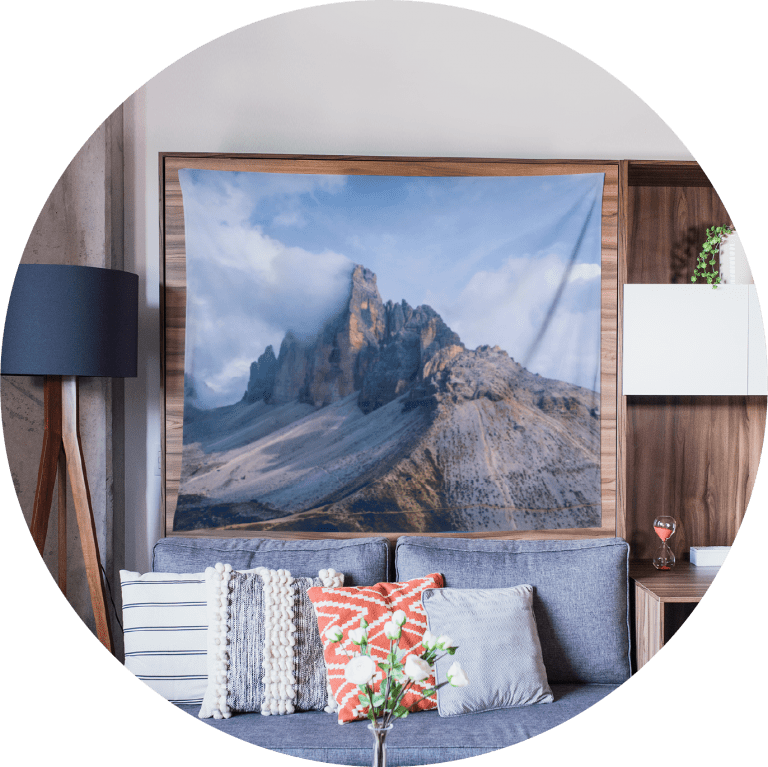 Going from looking at a wall to gazing over a picturesque beachfront, mountainside, orchard, forest, or any other natural phenomena is no small thing. Humanity has been transfixed with the notion of organic beauty since the development of art. Therefore, capitalizing on this intrinsic human inclination is fairly easy, as well as beautiful.
There's something that deeply resonates with most people regarding the ability to create structures – ranging from the necessary, the useful, and along to the aesthetically pleasing. Posting one of these modern triumphs of mortal engineering, imagination, and creativity is a likely step toward generating the emotions consumers need to make a purchase.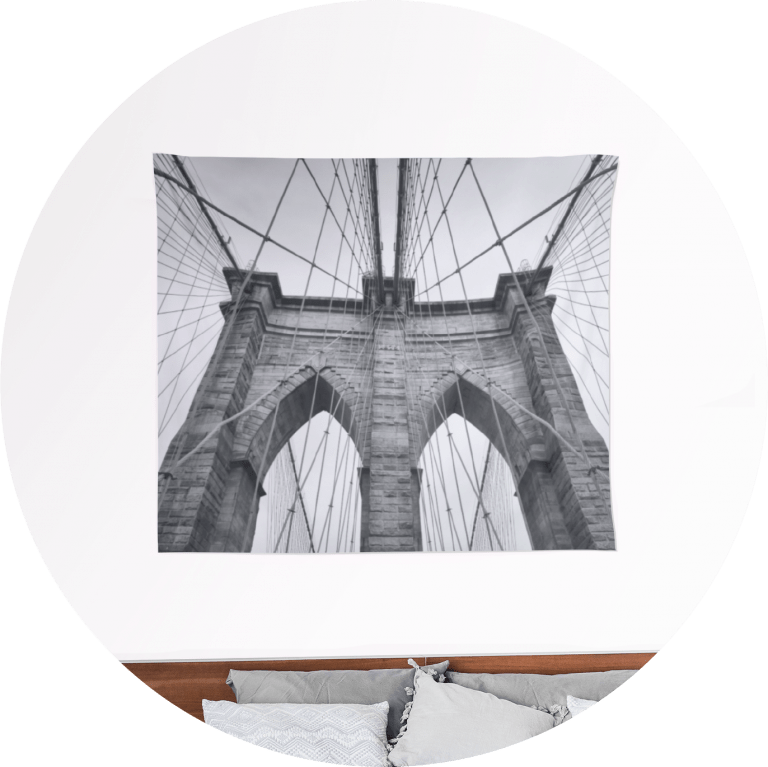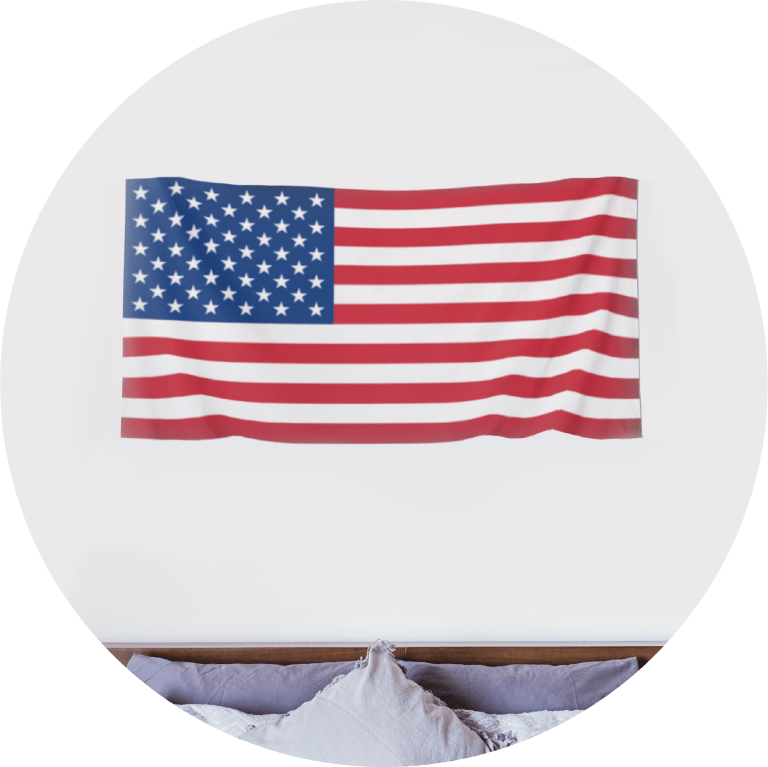 Moving beyond frat houses and other locations of nationalistic inclination, a country's flag touches something deep within a significant number of people due to their inherent symbolism. This is not necessarily a passion simply for one's country of origin, many flags have become synonymous with certain causes, movements, or actions on your custom printed tapestry.
These decorative, pseudo-religious configurations are visually pleasing while manifesting an air of benevolent spirituality. However, splaying a mandala up on a customized tapestry is more than simply engaging with some sacred geometry, these increasingly popular inclusions are big selling points for the artsy crowd.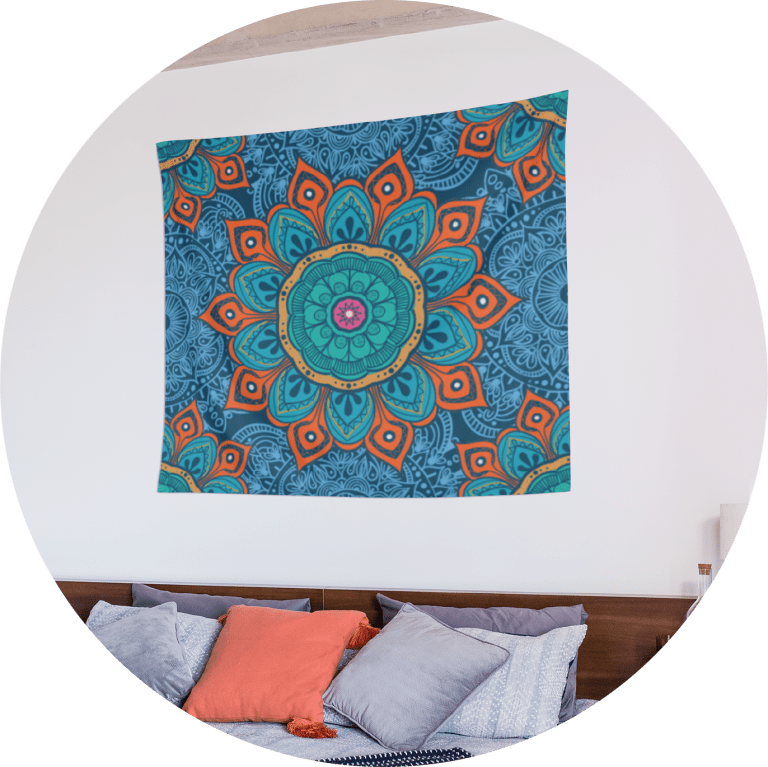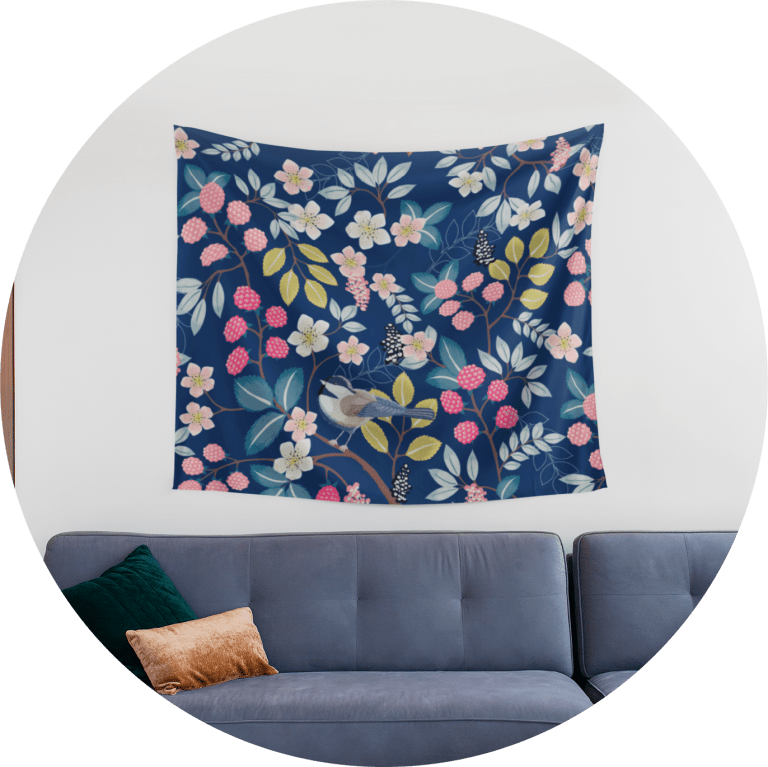 There doesn't have to be a specific theme in mind, here. Any pleasing representation, repeating or not, can be a brilliant method for upgrading a room's vibe.
Feel free to blow up a stellar shot of a smile, doggie, or any worthwhile moment on a custom tapestry. Using a photo can breathe new life into that environment, as long as the chosen picture is a high enough resolution to survive the stretch. This wide applicability has resulted in custom photo tapestries becoming a more and more prevalent design option.
Please be cognizant of using other people's intellectual property during product creation. If the work is owned by another, be sure to use an appropriately creative abstraction to avoid legal action.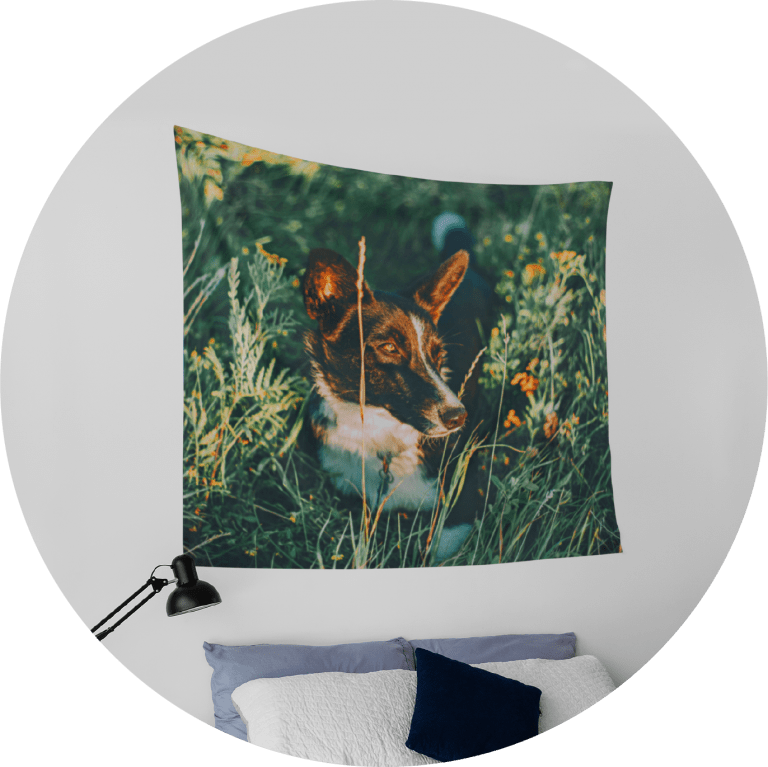 Benefits for choosing Printify
There are a lot of benefits to starting a business selling print-on-demand (POD) custom tapestries. Overall, this system relies on creativity, passion, and marketing, rather than upfront investment. Currently, there are over 3 million entrepreneurs utilizing this and similar POD business models.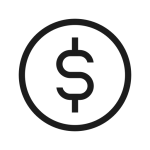 Right off the bat, it's free. The print-on-demand dropshipping hybridization means that the money spent by a customer is used to create and ship whichever product they buy.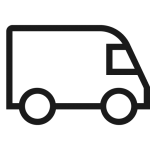 You'll never have to worry about the fickle backside of business with Printify. We cover all supply and transportation-related matters. This means there's never any need for warehousing, storage, or personal inventory management.
We have trained and dedicated staff standing by to help with any print-on-demand query. If you ever have questions, please reach out through our contact page.
Start selling custom tapestry!