Our custom pillows and pillowcases are ready to deck out your bed in elegance, style, and even some fun. Take a look at all the great custom pillows Printify has to help you make money today!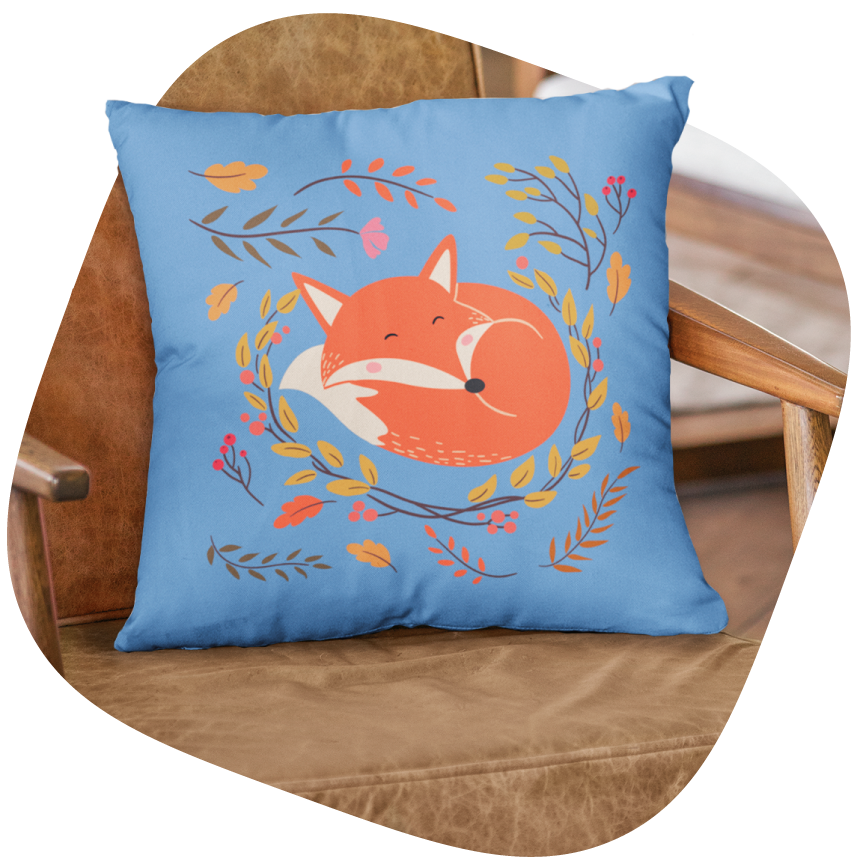 Create your own custom pillows online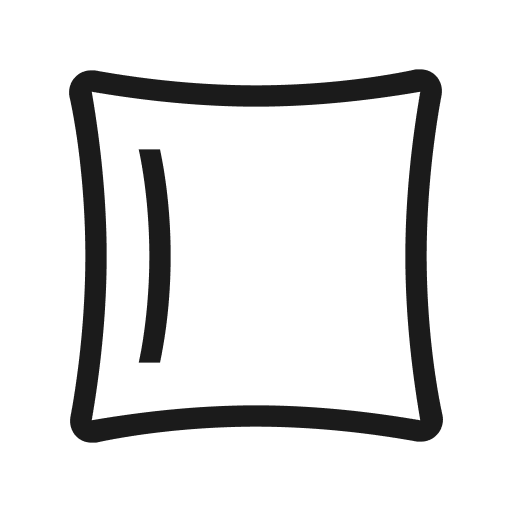 A wide variety of pillows and pillowcases for everyone's needs.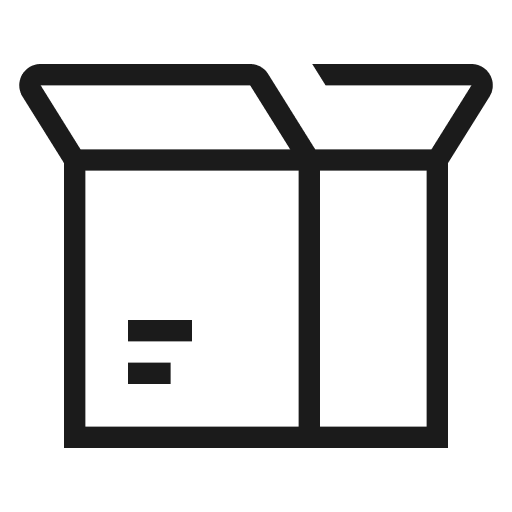 No minimum order required
Order as few as one pillow.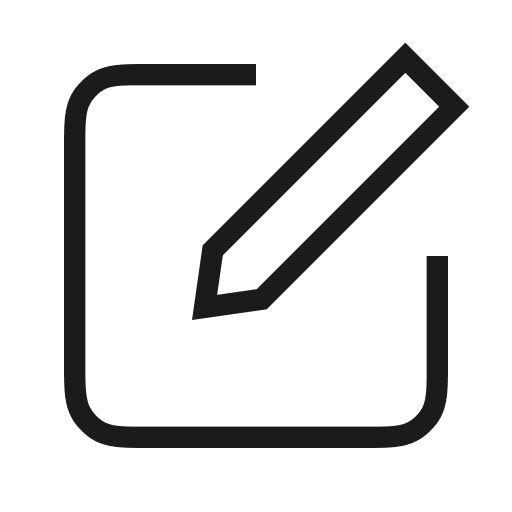 Free and easy to use mockup generator for designing.
Why sell custom printed pillows?
Custom pillows liven up beds, sofas, and just about anywhere you can put a pillow! According to Statista, the worldwide pillow market is over $15bn, and that doesn't include sofas or outdoor pillows. Used for fun and for fashion, custom pillows show off decorating skills and personality.
Spun polyester square pillow
The spun polyester square pillow is great for sofas, chairs, and even beds! Get both sides printed with your fantastic designs. Keep it looking great with the concealed zipper. Spice up your customer's rooms with this custom pillow and make the statement on your bottom line you've been looking for.
100% Polyester cover

Double-sided print

Concealed zipper

Polyester pillow included
* Check out our stand-alone spun polyester square pillowcase if you want to sell just the pillowcase without the included pillow!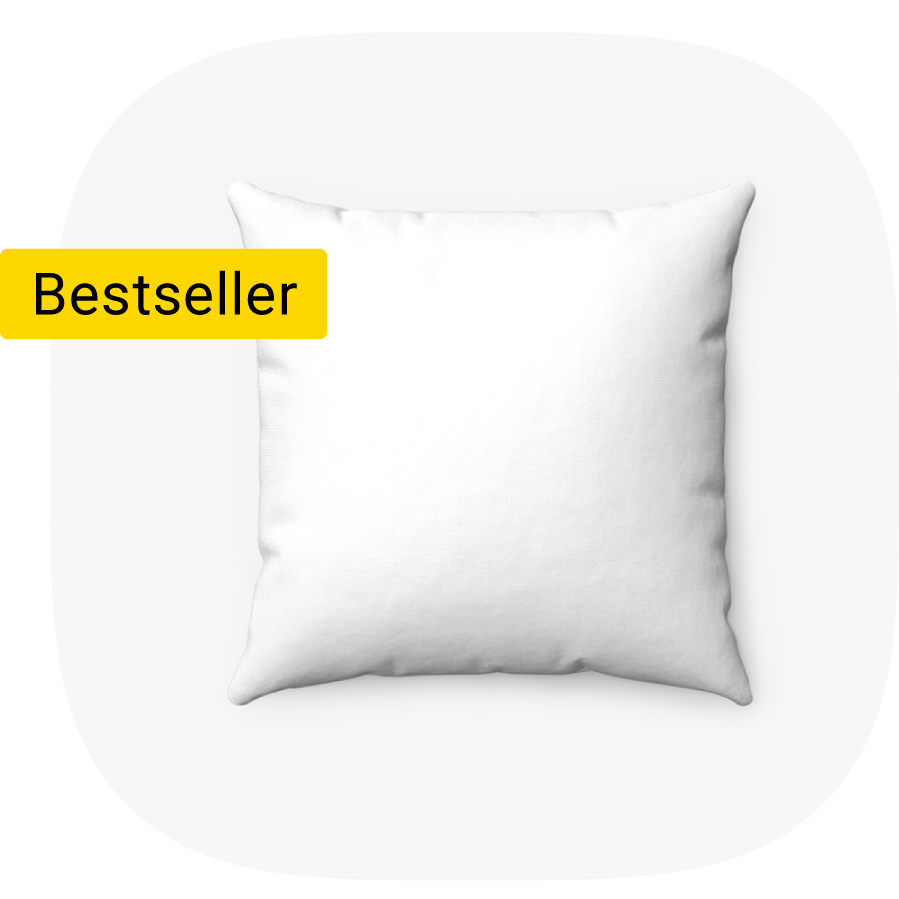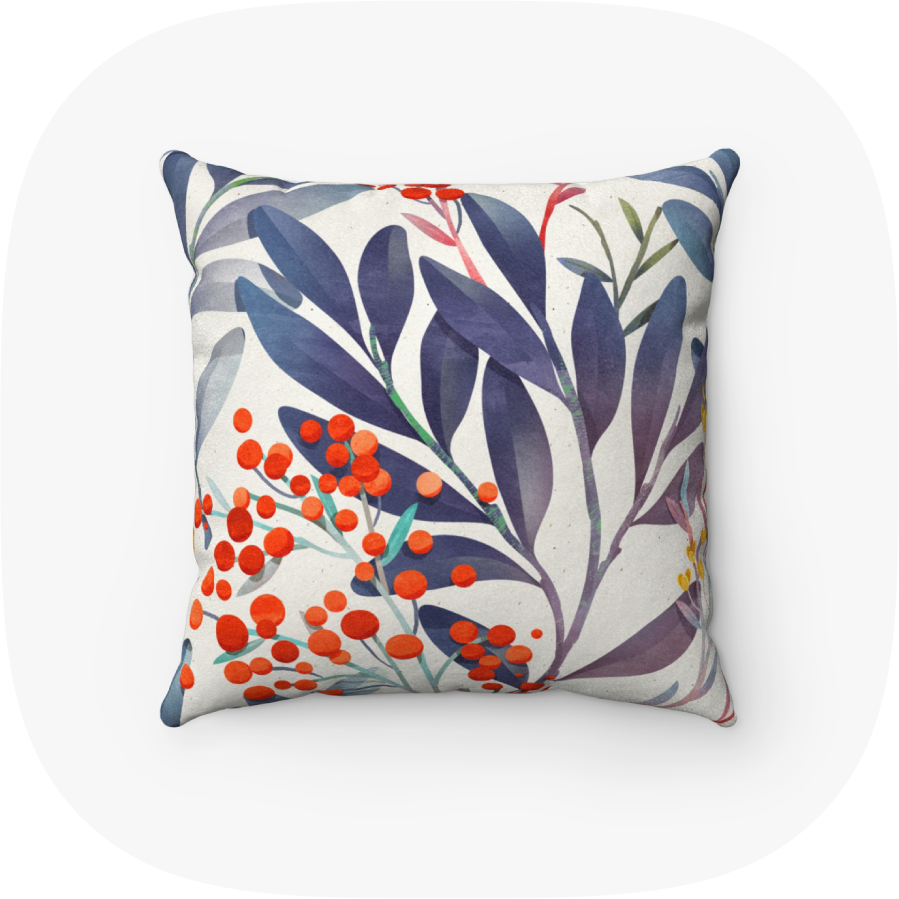 Just like the spun polyester square pillow, this faux suede square pillow comes in a square but also in suede! Help your customers make those special spaces more elegant with suede pillow. Our suede is soft and ready for quick naps on lovely, sunny patios and binge-watching videos! Pillow comes in various sizes.
100% Faux suede cover

Double-sided print

Concealed zipper

Polyester pillow included
We also sell our faux suede square pillowcase, if you would like to have only case without a pillow.
This soft, comfortable custom pillow is a microfiber pillow sham that feels as great as it looks. It comes in two sizes, King and Standard, and a barely visible envelope closure. It has a frill and adds elegance and sophistication to every bed!
Lightweight woven microfiber

Multiple sizes

Envelope closure

Cream color back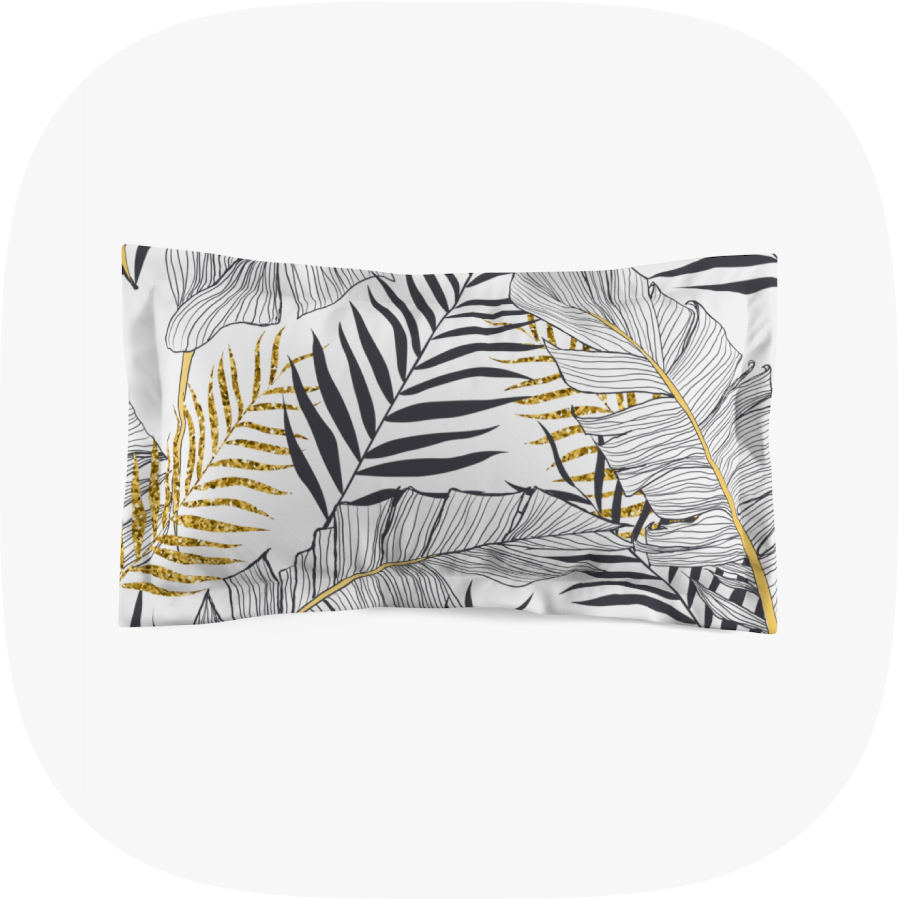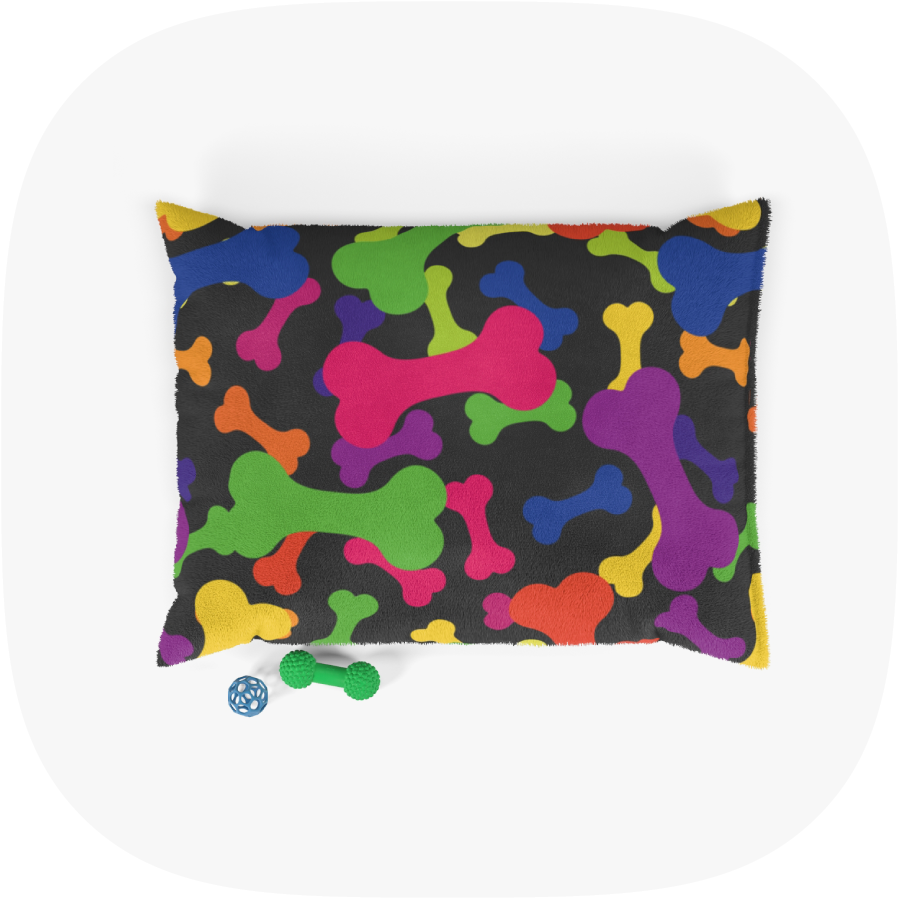 Custom pillow as a pet bed
Our one-sided print, polyester and cotton pet bed will be loved by your pets as much as you love them! Fuzzy and comfy on the printable side, this is an irresistible nap spot for…Spot! It's washable and comes with a zipper, so you can keep it looking great, year after year!
100% polyester print area / 100% cotton bottom

For indoor use only

Zipper closure

Shape retaining insert
Got questions about custom pillows and pillowcases? Well, we haven't fallen asleep on the job, here are your answers: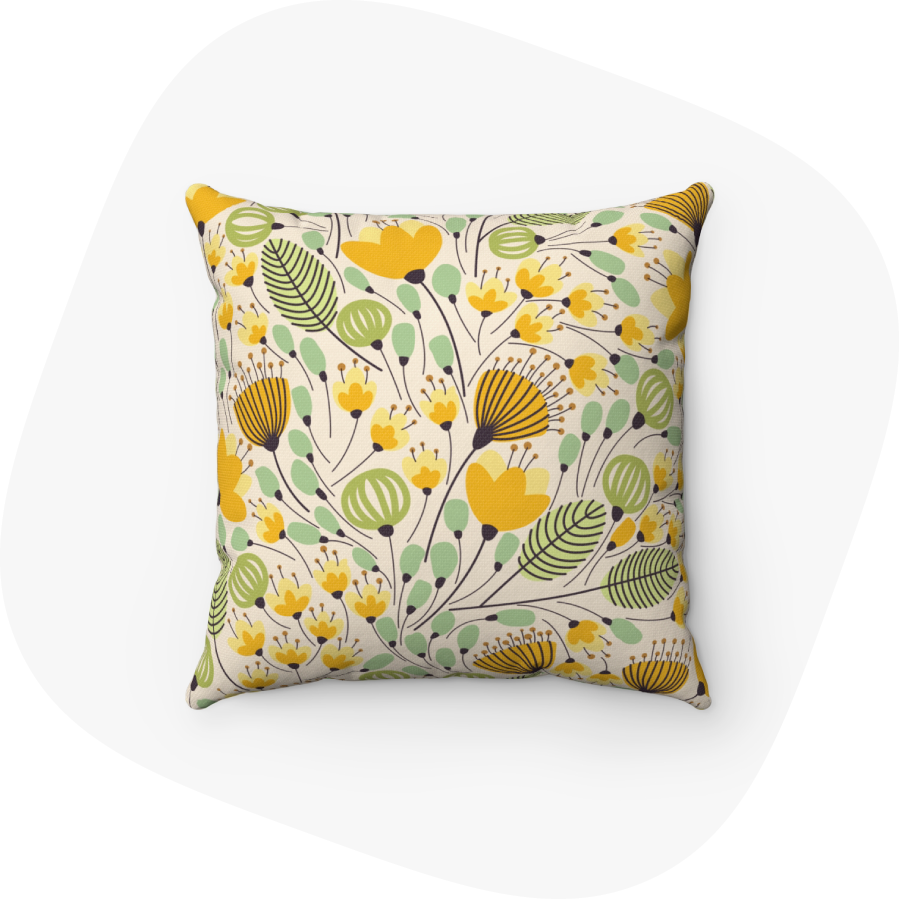 Create custom pillows and pillowcases with no minimum order
Don't worry about extra inventory, lying about in your house or office. There's no need for any inventory at all with Printify and print on demand technology. Our custom pillows and custom pillowcases are sold with no minimum order.
Order as few as one custom pillow at a time, no questions asked! Our providers will print and ship all of your products, and there's no need to worry about managing a pesky inventory scheme or shipping supplies.
Design your own elegant pillows and fun new accents
Get inspired and use your imagination to design some of your very own custom pillows. Some of our products are even double-sided – meaning you can print on both sides – which means your imagination can run wild!
Our Mockup generator will allow you to preview all of your products before you ship them. Don't worry if you don't have much design or fashion experience – you just need some basic computer skills.
Our print providers will literally print the design on your custom pillow or pillowcase, using print on demand technology. Pring on demand or POD technology prints high-quality graphics and designs onto your garments and products. This is done in much the same way a printer prints a document!
If you're already connected to stores or platforms like eBay or Etsy, or use your own Shopify or Woocommerce account, you're already on your way. We integrate with these platforms so that we can make publishing and selling your products as easy for you as they are to print for us!
Caring for your custom pillows and custom pillowcases
Your customers will find it just as easy to care for their custom pillows and pillowcases as they do garments they have in their wardrobe.
Just remember to:
Pretreat any stains with warm water, soap, and a soft brush

Machine wash, warm or no more than (104°F or 40°C)

No machine drying

Iron or steam on low heat

No dry cleaning

Fluff to reshape
And that's it! You're ready to wash and renew those awesome looking custom pillows.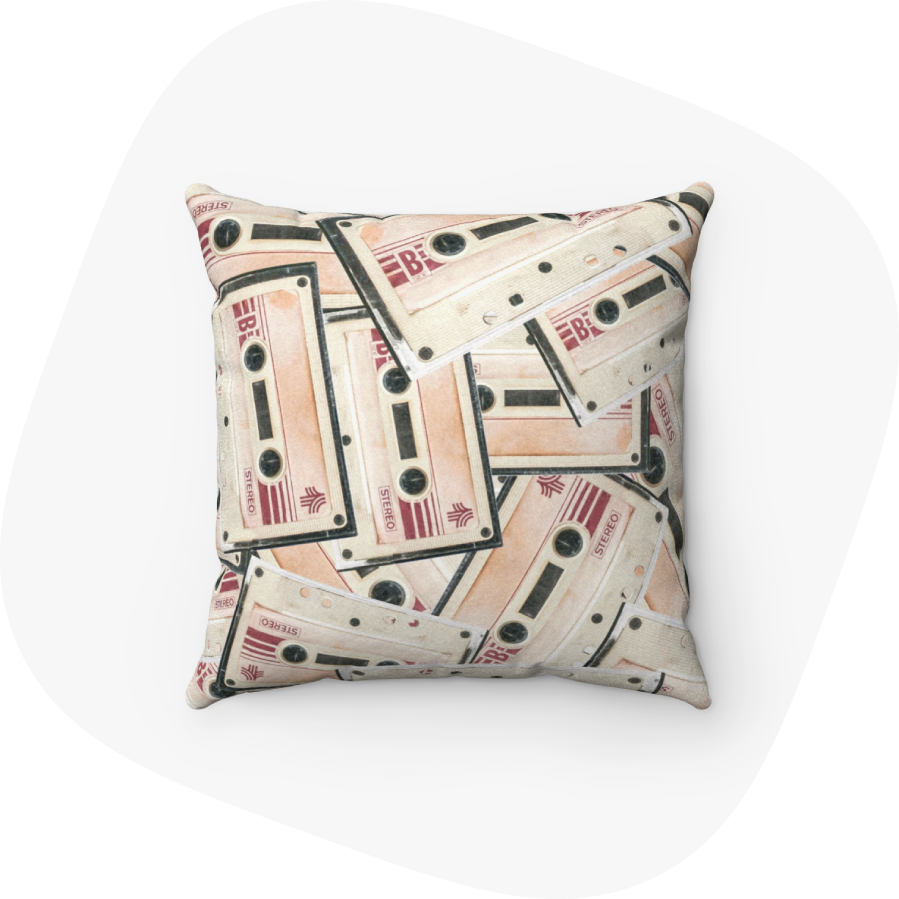 Design inspiration for custom pillows
Pillows are nearly everywhere in a house. You'll find them on sofas and chairs, on beds and even on the floor for doggos. Think about it: how many pillows does the average household have? We bet the number will surprise you.
Your design should be all about your brand or your store if you operate in a niche. If you're going for a more subject or platform site – then you should be more comfortable in putting a lot of designs on different products to experiment a bit more.
Custom pillows and custom pillowcases are almost as unlimited in their potential for design as t-shirts or worn garments, so there's no need to limit yourself or your imagination! Just think of a room in a house and the type of person that might live there, and go!
To help you get started, we've come up with some use cases that, we hope, will inspire you to design. These are just a few of our ideas, you're of course welcome to come up with some more custom pillow ideas on your own!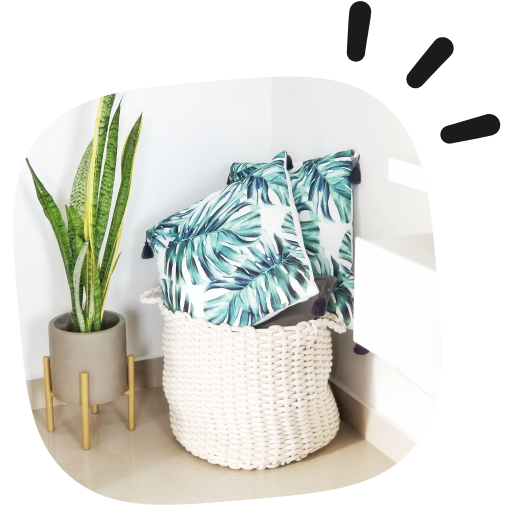 Pillows with nature theme
Nature and bio themed decor is huge right now! Zero waste and zero impact living has never been bigger, and people are looking for more ways to inject a bit of mother nature into their home for an outdoor aesthetic. 
Design some leafy, tree inspired or even jungle pillows and take advantage of these growing decor trends and lifestyle choices!
Fun and funny custom pillows
Funny designs on custom pillows go hand in hand. These are the silly little cartoons and other "internet culture" inspired designs that you might see online or in a funny email from a colleague. A particularly popular option? Make a cartoon of a popular photo or meme online, and see if you can get fans to buy it! 
This is a huge market for custom pillows, so don't forget your sense of humor when you're designing!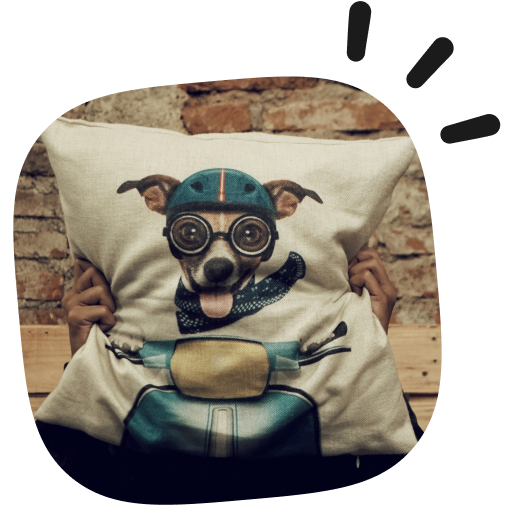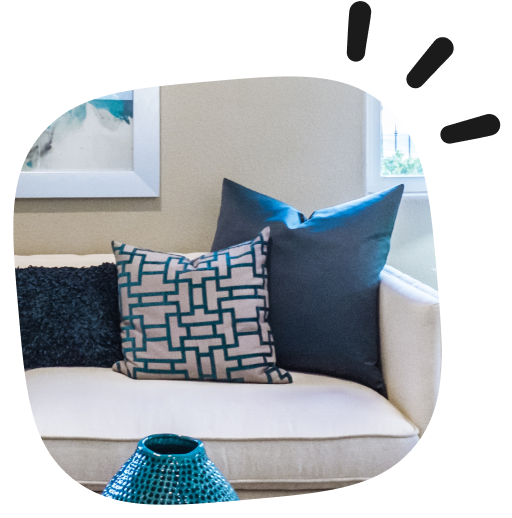 Custom pillows are also about change – from one set of sheets to another, from one idea to another. The look and feel of an entire room can be changed in an instant. Elegant pillowcases and patterns can tie a room together from season to season or from wall color to wall color. 
Give your customers the gift of your inspiration and help them to realize the room of their dreams! This is a huge market for custom pillows, so don't forget your sense of humor when you're designing!
Personalized pillows with quotes
Let's face it – when are you most likely to use a pillow? When you go to sleep! This is precisely the space that you might find yourself in need of some inspiration. When going to sleep after a long difficult day, or when you need a pick me up in the morning so you can hop out of bed. 
The bedroom is ripe for these types of motivational or inspirational quotes! Get inspired and help your customers and your sales!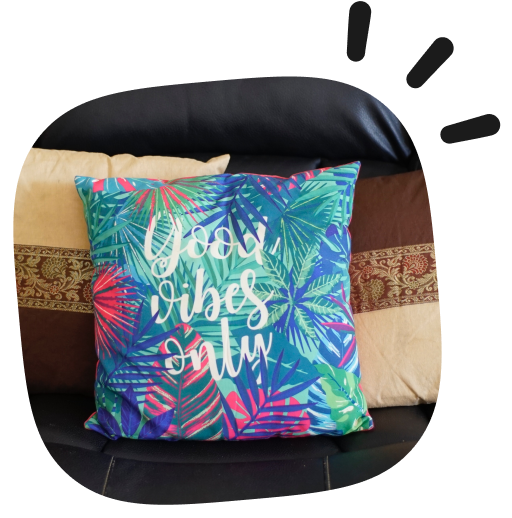 Your options are only as limited as your imagination, so what type of custom pillow are you looking to sell? It might be difficult to decide at first, but custom pillow selling should become a bit easier with just a bit of forethought.
What is your target market at the moment? Do you cater to college kids, soccer moms, or elegant interior designers? This will help you choose the type of designs and products you want to offer, and of course, how you would like to sell them.
College Student – College students are looking for funny, ironic sayings for their bedroom. Generally, they're looking to impress their friends with their wit and express themselves with the products they buy and choose to use. Try looking to comedians or pop culture sayings for inspiration for this group!
Children – A big potential market is the children's room. Fun animals are the norm here, as children can easily become attached to their favorite characters and animals. Animated characters are also a great bet, so if you have a few already, this is a good place to start!
Interior Designers – If you're going after interior designers, either amateur or professional, this is still is a great product. Throw pillows and accents make all the difference in tying together a personalized design, and custom pillows or pillowcases can make a room from dull to divine!
Design your first custom pillows
Are you ready to get going on the next addition to your merch empire? Custom pillows and are a great sales opportunity for anyone looking to increase their online income. These are design ready products – ready to be sold today! Follow the steps below to get started today on the next exciting chapter of your sales journey!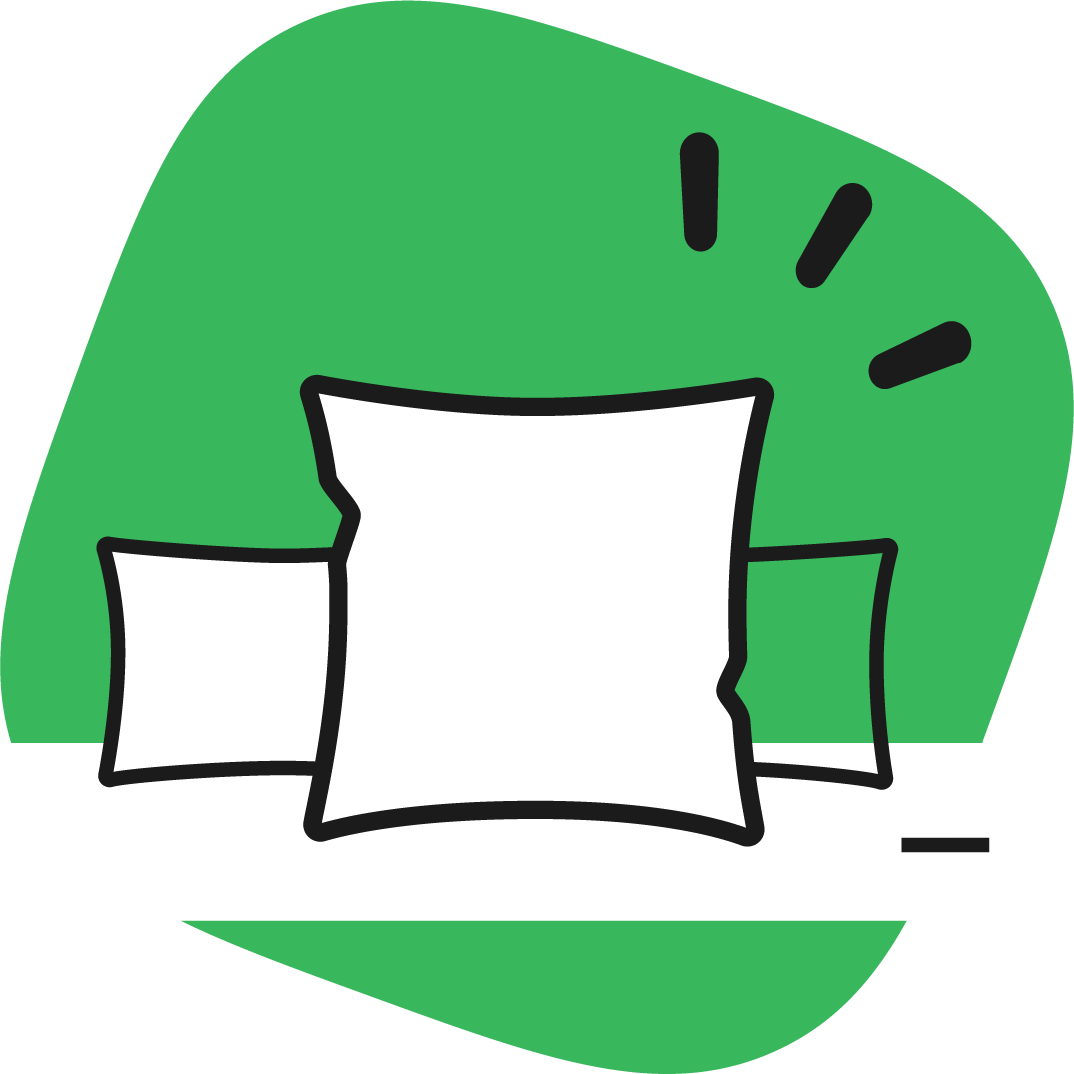 Take a look at our catalog and decide what pillow is right for you or your store. We have several options and sizes for you to choose from, just pick the one that works best for you.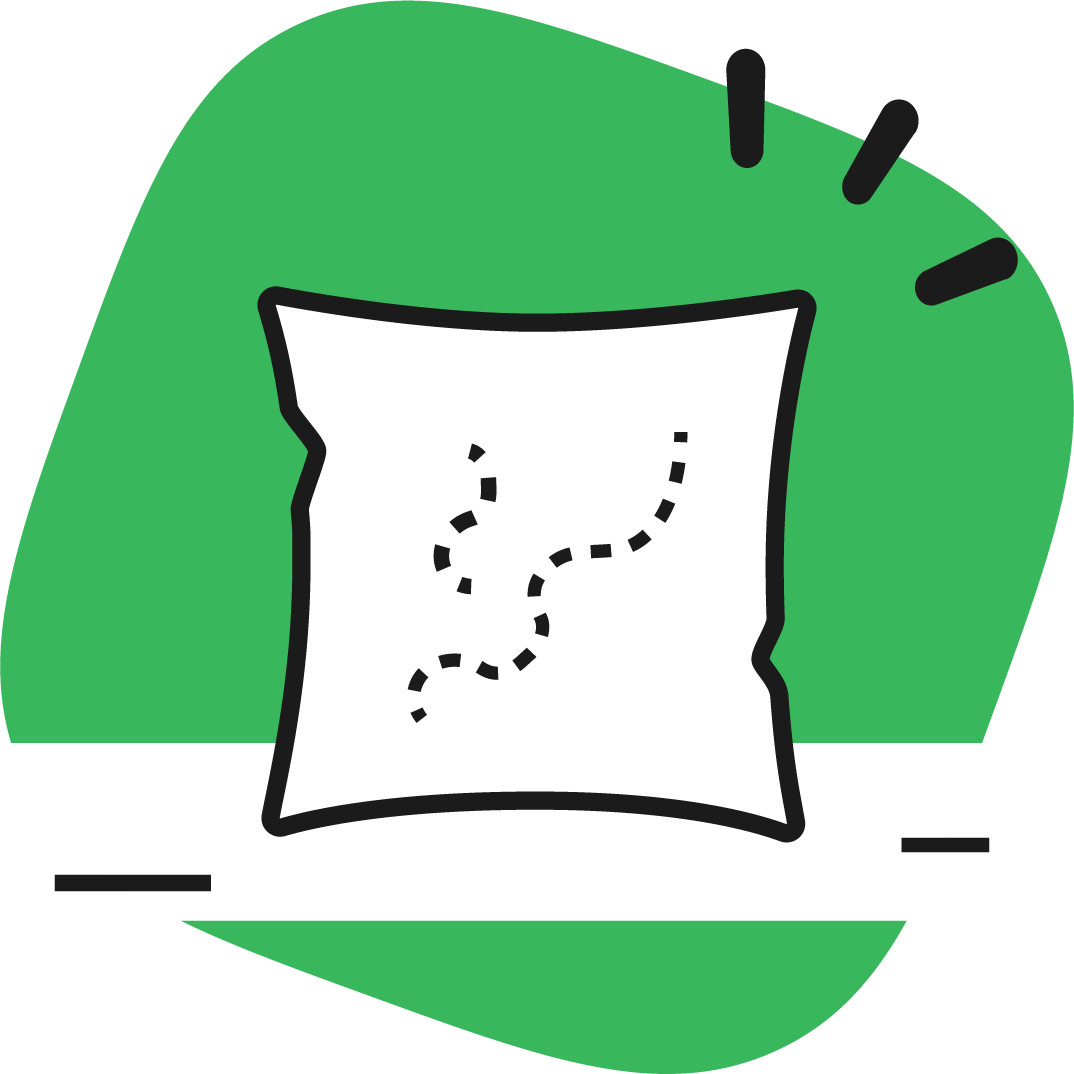 Use our Mockup Generator to design your product. Pay attention to any quality warnings, and preview your product with your design on it. Then, on to the next step…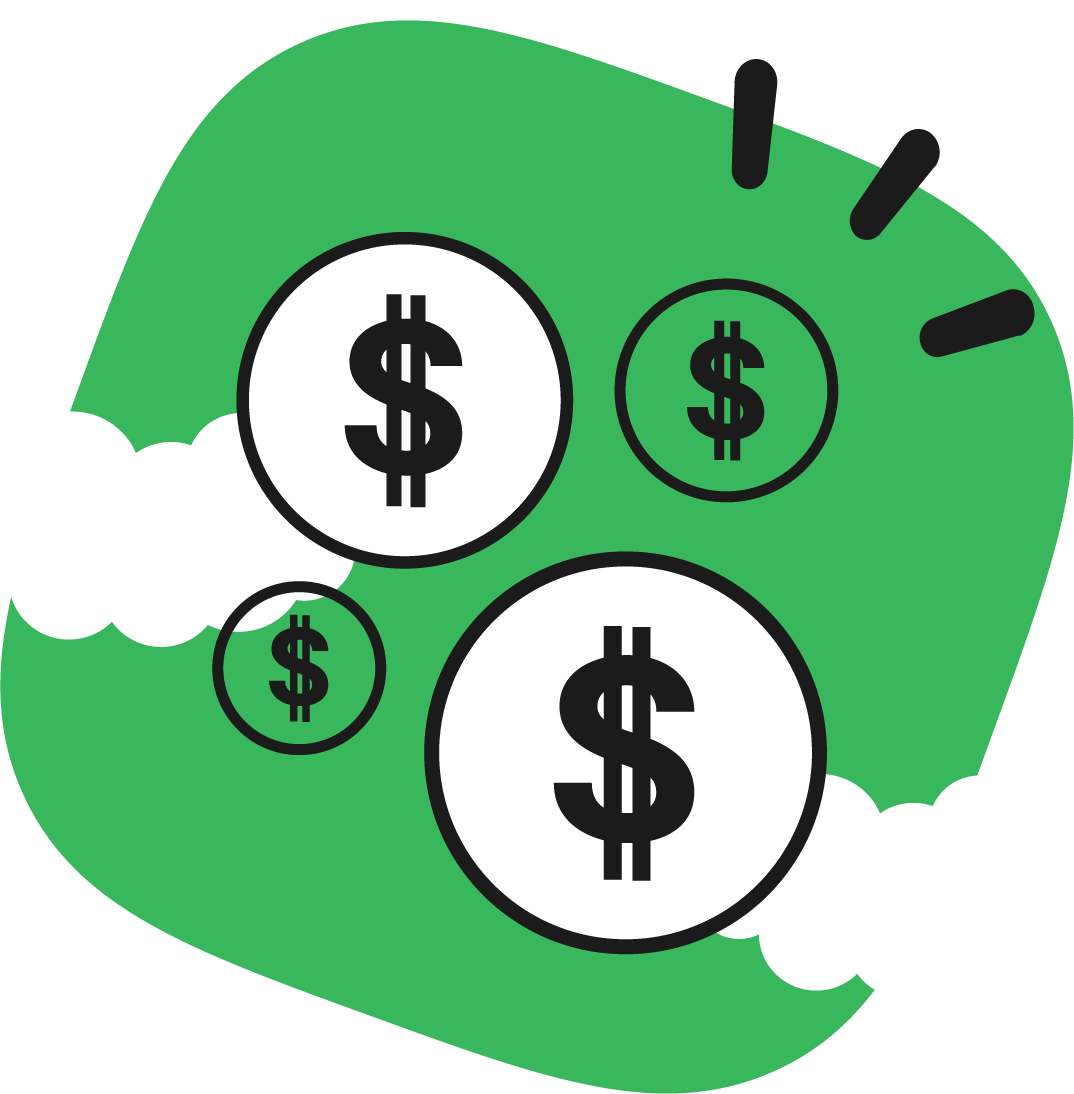 Now send it over to production! You can order a sample at this point (recommended) or you can publish it to your store. Your product will go through quality assurance and then be made and shipped!
Start selling custom pillows